"Undreamt Chapter"
Contrasting a changing world with
the non-changing self
Jun Miyake scored
the theme track for "TOKION"
Scroll
Jun Miyake, a composer based in Paris, is active around the globe. "Stolen from Strangers" (2007), which was the introduction on the epic Lost Memory Theater, act-1 to act-3 (2013-2017) and was reprinted on an analog disc in April 2020, is still fresh in my memory. Jazz, classical, electro, French pops, Brazilian or Bulgarian influences, the music transcends borders and genres, and even concept of time. Though shaken by the corona virus pandemic, Jun Miyake, an exceptional composer, scored the theme track for "TOKION".
Our first meeting was held the day before the lockdown was declared. I feel like the track, which was produced while feeling the wave of corona in real time, has a deeply impressive finish. A variety of sensations, including beauty and transience, classics and avant-garde, strength and subtlety, reflects the multi-cultural city of Tokyo, evolving on it's own, just like in a movie.
Then in September, 2020, the finished music, wrapped in a layer of complex emotions, signals hope for people who receive daily updates of the unprecedented global situation. "Undreamt Chapter" symbolizes the current events where tension and breathtaking beauty lives together.
A mix of stagnating time
and anxiety spreading at speed in opposite directions
What kind of composition and theme did you want to express in "Undreamt Chapter"?

Jun Miyake: We met the night before the lockdown, didn't we? I arrived in Roppongi earlier than planned, so I walked around the city and was overwhelmed by the sense of tension as if entering somewhere I have never been before. The streets were virtually empty, and the anxiety regarding the uncertain future was palpable. The theme of this track was "a situation where anxiety, light, and hope merged post pandemic", so I wanted to express the vibes I felt in the city before the meeting, as well as how the world around me reverberated.

Am I right in saying the process up until the meeting was also reflected in the song?

Miyake: Under these unprecedented and unpredictable circumstances, I think our complex feelings are naturally reflected in how we view different aspects of each individual and how we confront them. Time seems to stagnate when self-isolating, but the corona virus is spreading at a tremendous rate. Even if daily routines are constantly changing, the view from our window is still the same calm scene. I wanted to express this mysterious situation.

Your creativity doesn't change with these changing global situations. What did you think about such changes?

Miyake: I returned to Japan in mid-February when it was marked as a dangerous country to be in. A month later, however, things inversed and Europe was considered to be most dangerous. I was going back to Paris for Pina Bausch's performance in March, but I had to cancel the trip seeing how the situation was worsening. I evacuated my family to Japan but the journey back was nerve-wracking and tense. I imagine this experience to be similar to war time conditions.
Synchronicities
How did this work reflect the Corona pandemic?

Miyake: This time, the situation didn't allow for musicians to gather and record in one studio, but fortunately more and more musicians are building home studios that can support remote recording. The drummer, Hideo Yamaki, had just set-up his home studio ready to record. I heard this was his first proper remote recording. It was a breakthrough being able to use the remote recording app, Audiomovers, and we were able to record in real time. We have a great team with Masaki Hayashi (piano), Hitoshi Watanabe (bass), Andy Bevan (flute), Atsuki Yoshida (violin, viola), and Kirin Uchida (cello).

Was using the app for remote recording a kind of experimental production process for you?

Miyake: I've used it in external studios before, but this was my first experience with home studios.

I get the impression that there were synchronicities that allowed for the situations, the timing of our first meeting, as well as production episodes.

Miyake: It definitely was an impressive timing. I was unsure whether we should meet face-to-face due to the emergency, but I am glad we saw each other in person. If we spoke online that day, we wouldn't have been in sync as now; probably produced a completely different track.

When we received the first demo, we suggested having a Flugelhorn solo on top, but you mentioned a Sax solo as an option. What was your intention there?

Miyake: In case I'm not recording my Flugelhorn while feeling the vibes of the time, I thought of Dairo Miyamotos Sax performance in style of Ornette Coleman, cutting it up as if William Burroughs did. This might reflect the feeling of the pandemic. If I had chosen that option, it would have taken an edgier angle probably.

As I made progress on the production, I found it rare to find something that mirrors the current events in real time, so I'm thinking of adding it into my next album.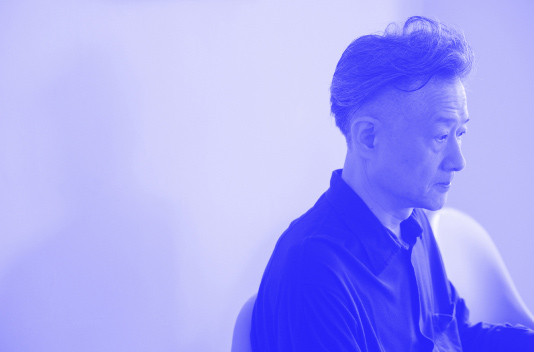 The changing world
and the unchanging self
The final mix, named ver.11, was delivered on June 29. Could you give me a little more detail on this ver.11?

Miyake: It means that 11 versions were made to reach the final mix. In Paris, I usually start by exchanging files with an engineer, then we begin working in the same room, tweaking things, sleeping on it, listening and re-adjusting. This time I couldn't be in the same studio as Philippe Avril in Paris, but there was a much larger virtual interaction. Normally, we would only go up to ver. 8, but this time we got to ver.11. I think it was Philippe's first proper mix after his recovery from a serious surgery. He kindly advised the musicians on mic placements for home recordings as well.

You followed the production process over time, but what do you think will happen to your music post-pandemic?

Miyake: I can't say, but I value being calm and trying to feel the contrast between myself and the changing world. I then try to listen closely to the undulations created between. Fortunately, as I find more time to create my artistic work, I rearranged a track I wrote in 1979. I thought of having Dave Liebman on the track, which he miraculously agreed on.

Will you release that track?

Miyake: I'll have it on my next album. In fact, when I was 17 years old, my trumpet mentor, Terumasa Hino, took me to Dave Liebman's rehearsal at his place. I told him about the session we had after the rehearsal with other young musicians, including myself and he said, "Of course I don't remember" (laughs).
The existence of
real timer transcending eras
How did you interact with Dave Liebman?

Miyake: We had an intense exchange regarding the score and the harmony. In the two tracks he participated in, there were many parts that had not yet been replaced with live instruments, which I believe was a new experience for him. As we talked, the sounds of his historical recordings and my memories overlapped. I experienced a mysterious flashback to the sights and sounds of when I was still in the beginning of my career. I find an artist who brings up such thoughts as a real timer who transcends time is someone to be treasured.

It's exciting, isn't it?

Miyake: In order to convey the direction I wanted to build with him, I programmed a saxophone solo in his style as a placeholder. I was afraid it was rude, but I asked him to listen to the sampling. He said, "That sounds like me!", and asked "And who's playing the other solo?" It was actually me, but when I mentioned I could bring in another soloist if he didn't like it, he said, "I think this is cool." He also told me about Miles (Davis) in the dressing room at his comeback concert in 1981, while impersonating his unique voice. It was a special moment.

Stories and music that bring back the feelings of the time are important, aren't they?

Miyake: Music that prioritizes economics or evaluated only on how it sells may be weeded out after the pandemic. I think the coming era of music will be more grounded in reality, and will echo our personal thoughts.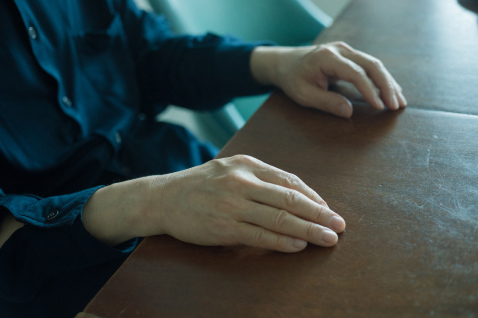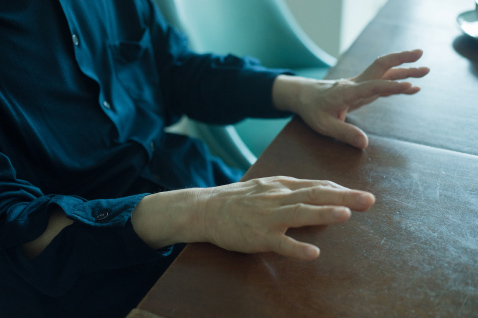 Nostalgia at first sight.
What does "time" mean to your creative activities?

Miyake: I think music is the art of time. "Time" is peculiar, sometimes a moment feels like eternity, or a long time can pass instantly. For example, a note played by John Coltrane contains an eternity in a moment, and you may feel that time has stopped. No one may be able to do it intentionally, but I want to learn how to manipulate time.

As they say "Songs and the times change together", I also think that it is important for music to reflect the times and the sequence of time. By making a hybrid blend of sounds reflecting the current times and recent past, I think it's possible to create music that transcends time and dimensions. As a result, we may make a track that you have not heard but gives you a sense of deja-vu. That is what I call feeling of "Nostalgia at first sight."

In this era, I feel an efficient and convenient social structure is tenuous.

Miyake: Yes, it seems like we all need to go back to basics. I've always distanced my work from the sense of efficiency and convenience, so my stance remains the same. But there's always space for more contemplation.

What is the most important thing in your creative activities?

Miyake: The most important thing is to enhance the mind, skills, and my well-being and to be able to create universal work that resist the rigors of time. I hope to create music I'll always want to listen to.
STAFF CREDIT

Music Jun Miyake
Direction & Produce Yoshihiro Sakurai (TOKION)
Photography Mayumi Hosokura
Movie Produce Yuki Isshiki (VISUALNOTES)
Movie Direction Ayanori Hamada (VISUALNOTES)
Cinematography Takayuki Yaginuma
Lighting Direction Shinya Ishiduka
Hair & Make up Yousuke Toyoda (Rooster)
Styling Kanako Sugiura
Model Mutsuma Ito, Rina Oya
Production Management Misaki Miyachi (VISUALNOTES)
Design Akihisa Arakawa
Mark up Takashi Oishi
Cooperation Yohji Yamamoto, AURALEE
Edit & Text Jun Ashizawa (TOKION)