Over the past few years, people have gained a better understanding and appreciation today of the idea of doing things solo, whether it's drinking alone, traveling alone, or eating alone. Doing things solo is all about moving at your own pace, and making your actions and experience about your own approach. The concept is mental independence and freedom from a certain dependence on others, instead of negative feelings of loneliness or being left out. We can say it's a "civil right" that's about re-making oneself.
In our current times where things have become digitalized, it can be more difficult than previously imagined to secure your own time. In other words, it's not very easy to enjoy something alone to our heart's content, or to find the time discover some new values that we didn't even know we had. Ironically, however, the need to stay holed up at home due to the coronavirus pandemic has provided an opportunity for many people to get some much-needed alone time.
The truth is that the idea of going solo has been quietly in the making for certain activities in New York since before the coronavirus. For Japanese, the image of families and big groups of friends in other countries getting together for a meal is a symbol of happiness, which means the idea of enjoying "going solo" in other countries is something we might find hard to imagine. So what's it all about?
Anita Lo opened Annisa, a contemporary American restaurant, in 2000. A top chef, she was ranked Most Influential Woman by Crain's New York Business. Her book Solo: A Modern Cookbook for a Party of One helped popularize the concept of eating alone in the United States. In our interview, Anita advocates alone time, and we get a sense of her passion on making individual freedom a top priority.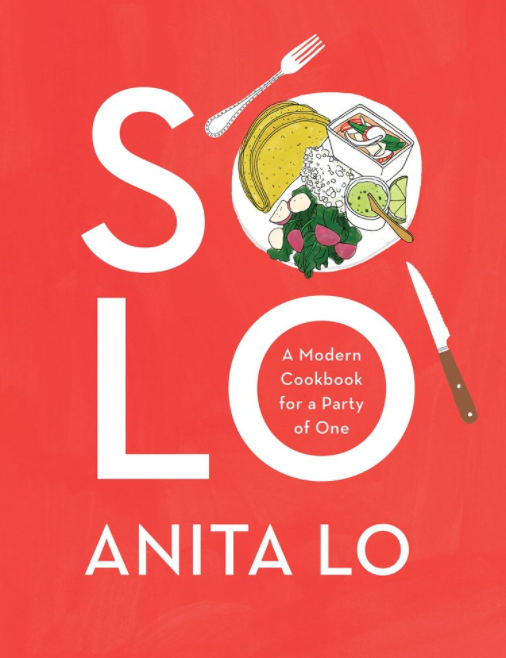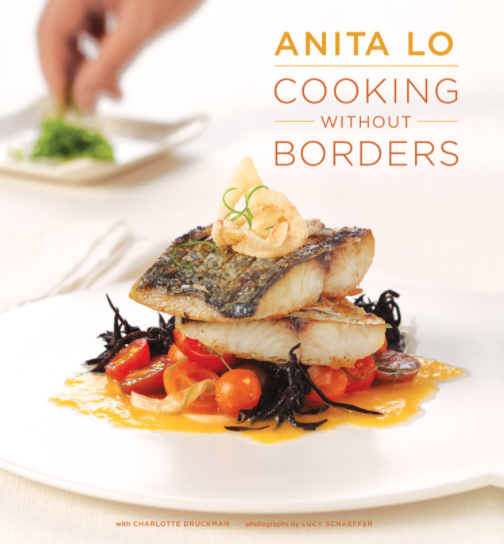 ——The image of the family eating together around a table is often seen as a symbol of happiness in America, so why did your decide to publish "Solo," a book of cooking-for-one recipes in 2018?
Anita Lo: It's not that I'm advocating solo, but I do believe balance is key. It is really quite important everyone have their own time. For example, people coming from large families may have many friends that they need to spend time with, yet they also need time alone. And they do find it.
——It's no longer unusual in New York for people to eat alone at a restaurant or bar. What do you think was the trigger for the idea of doing things solo taking hold?
Anita: It's different depending on where you are in the U.S., but in large cities like New York, many people are now used to doing things alone most of the time. Our regulars at Annisa included people who always came and ate alone. One of them decided not to fix his refrigerator after it broke, instead opting to eat out.
There are lots of people like him, who decided to start eating out alone without much of a reason—which means it's not unusual at all anymore, for people to do things on their own. Some conversations are better suited to the bar counter rather than the dining table. And so, counterintuitively, enjoying time alone can actually lead to a situation where you can make new friends. It's better that people have no qualms about eating alone.
Eating alone (purposefully creating alone time) makes us feel alive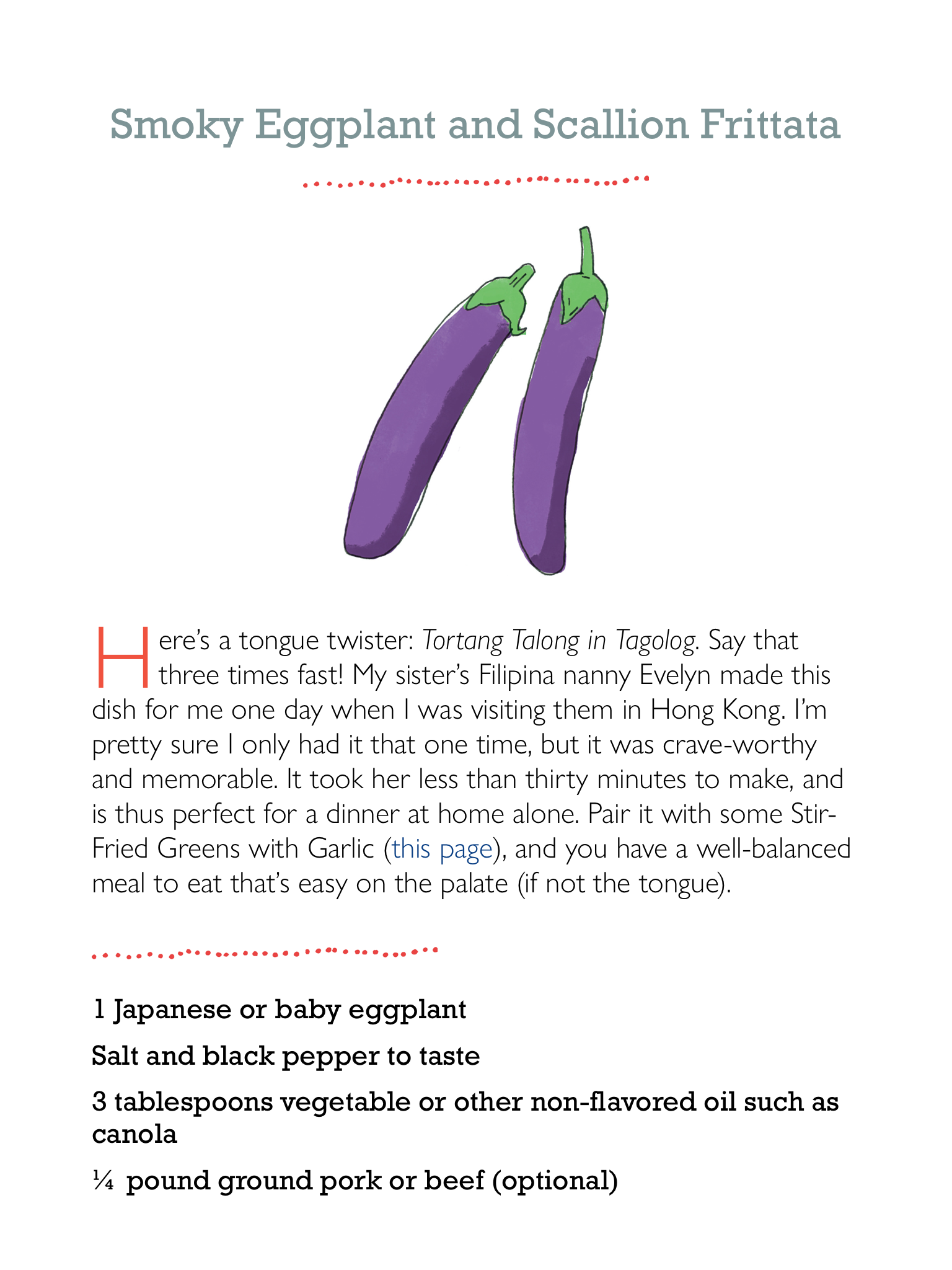 ——In your book "Solo," it stood out in my mind how you say that people don't necessarily need to eat the same thing even when they're eating together as a family—and that each person should eat what they like. How did you come to think like this?
Anita: If possible I do think it's better for everybody in the family to eat together, but some people have allergies, and that means that sometimes a single dish isn't necessarily good for everyone. At Annisa, our staff used to sit down together and eat as part of working at our restaurant, but we had people of different religions and tastes; that is, some people couldn't eat pork for religious reasons, or they were vegetarians, etc., so I made something different for them. A basic concept of cooking is that we really need to think about the people we're cooking for; after all, it's about making each individual happy!
——Is it challenging to make different food for different family members?
Anita: Of course, that is true, but I'm a believer in simple-and-easy. In my opinion it's important for children in particular to have meals with lots of variety, which also helps them to get exposed to different types of cuisines from different cultures. I also think it's an important part of educating kids about food.
——In your book you describe how cooking for yourself can be a blissful and powerful experience. Do you think this is also true of not only married couples but also of people with children?
Anita: Yes, as long as it doesn't cause any problems for anybody. I think it's a good idea to be by yourself at times in modern life. It is fun to spend time with somebody over a meal, and not necessarily dinner. Yet it's also quite blissful to have little time that we don't have to share with anyone. Meanwhile, of course, I don't reject the idea of eating together with somebody!
——How does doing things solo affect us mentally?
Anita: Having time alone and being lonely are two totally different things. When you feel alone and left out, it's easy to feel lonely, and we want to be with other people. At the same time, I truly believe we feel alive when we take some time to ourselves. It's also a way to re-discover yourself.
——Some of the recipes in the book are described as ideal dinners-for-one, such as the "Smoky Eggplant and Scallion Frittata." In what sense are these recipes good for people eating solo?
Anita: It's because these dishes can be prepared fast—in 30 minutes or less—requiring only simple ingredients, and they're also designed for quick cleanup. You don't have to think about other people, and you can decide on your meal depending on your mood and how you feel physically that day.
——Do you make any special dishes for yourself?
Anita: Everything I make is special! (laughs). But when I'm at home I don't make the kind of complex, time-consuming dishes that I would at my restaurant. It's really not necessary for me. And I guess we as individuals decide what's special for us.
Post-corona solo eating: frugal cooking to minimize resources and cost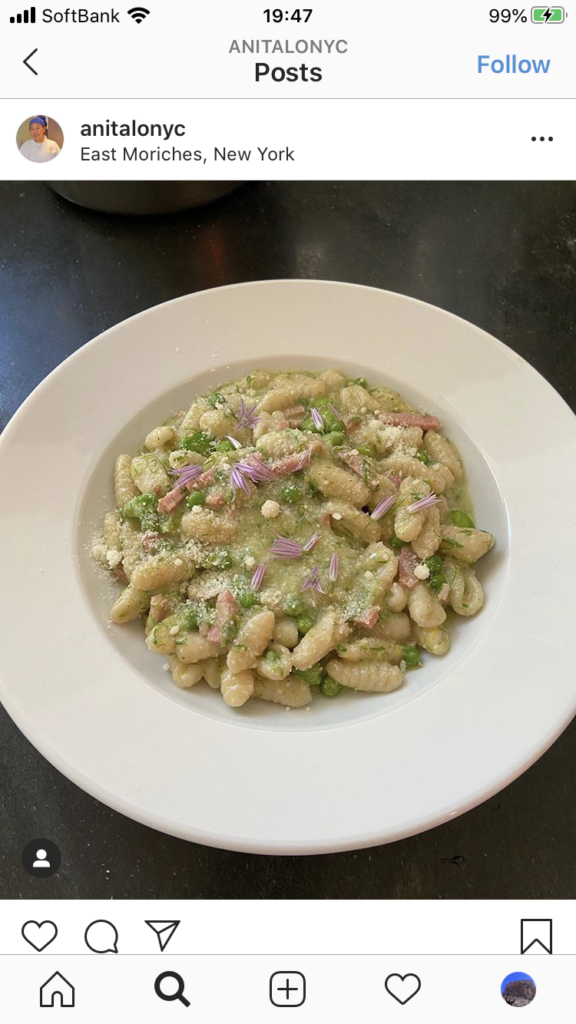 ——After closing Annisa, a restaurant that earned you a Michelin star, you published a book on recipes-for-one. How do you feel looking back?
Anita: Well, I have a lot less stress! I used to travel before the coronavirus outbreak, and I worked at a tour company called "Tour de Forks," which I own together with a friend. We offered food tours to places around the world, and it was a lot of fun. We also gave cooking lessons during these tours, and we did charity projects.
——Have you found that your lifestyle changed since the stay-at-home order went into effect?
Anita: I'd already made a shift to being primarily home since before the pandemic, but I've never experienced anything like this. More and more Americans are trying to make their time at home a little better by challenging themselves to new recipes. And everybody's buying flour for baking, so you can't even get any! (laughs). I think it's wonderful that people are challenging themselves to new recipes.
——How do you think solo eating will change so that it can continue to exist after the coronavirus pandemic?
Anita: It's about optimizing our busines models. I believe that we will recover, but it may take some time for things to get on track. For instance we need to generate a profit with just 50% of the customer levels we're used to. I'm thinking about the idea of "frugal cooking" to minimize both cost and the resources we use.
——Your cuisine seems to be influenced by Japanese food. Are there specific things you like about Japanese food and culture?
Anita: I love Japanese food! I'm extremely impressed with the concept of using fresh ingredients and drawing out the inherent flavors of those ingredients, not to mention the seasoning. If I were to choose a travel destination mainly for its food—the idea of sampling different foods as you make your way around—I would definitely choose Japan! I went to Hokkaido last year. It was winter and the food was absolutely amazing, especially the seafood! I used to think Japanese prices were high but, compared to New York, food prices are actually quite reasonable. I was really surprised by that. Once the coronavirus pandemic settles down, I'd like to go again right away. Right now what I miss most is Japanese sushi!