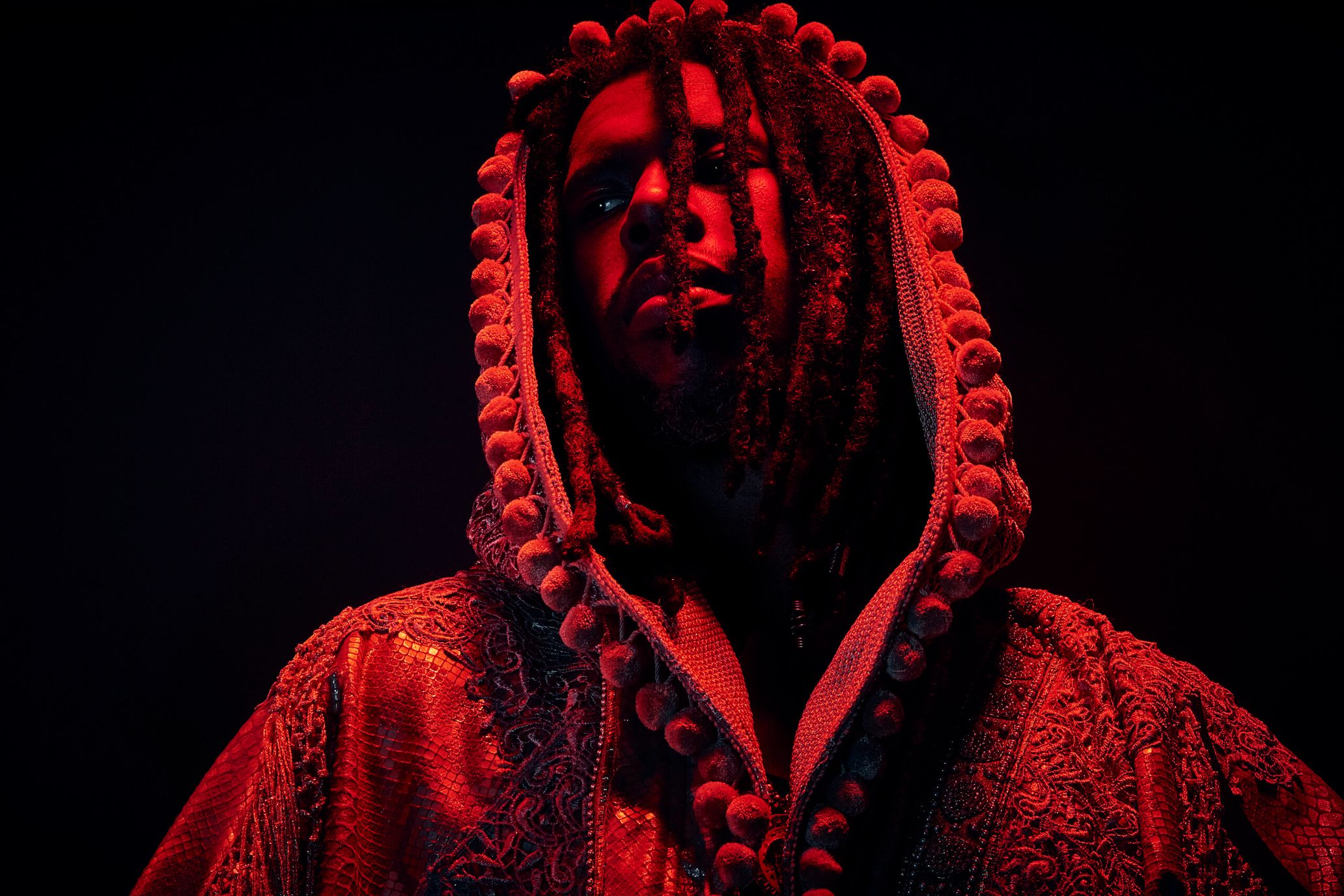 Flying Lotus is known as the mainstay of Los Angeles' beat scene and among jazz collectives and owns one of the ultimate labels Brainfeeder that houses artists including Thundercat, Louis Cole and Hiatus Kaiyote.
The past 6 studio albums he has released have been evidently lauded worldwide and the record he co-produced recently, Thundercat's It Is What It Is, had won the Best Progressive R&B Album at the 63rd Grammy Awards—all of which shows that the man is ceaselessly at the helm of the music scene.
On the flip side, he and others admit that he is an anime and cult culture freak. In the past, he was involved in creating soundtracks for Blade Runner: Black Out 2022 and CAROLE & TUESDAY, which are both animations by the renowned Japanese anime director, Shinichiro Watanabe—and so Flying Lotus has also been linked closely to the animation world.
This time, Flying Lotus himself took part in Netflix original anime series YASUKE as an executive producer and music director. The fantasy period drama, which reconstructs a story based around a real historical African samurai who served under Nobunaga Oda, was produced with MAPPA which is the same creator team as popular anime series such as Ushio and Tora, Attack on Titan, and Jujutsu Kaisen; and it is garnering attention as a bona fide collaboration feat between America and Japan.
Through this project, Flying Lotus has officially marked himself in the anime industry/work and scored the original soundtrack for YASUKE with his distinctive approach that subverts conventional anime music.
In part 1, he spills out his intention and aim of what he wanted to convey in YASUKE, the messages espoused in protagonist Yasuke, and his devotion towards Japanese anime.
We wanted to give the world a new hero who was a "black samurai"
——How did you come to get involved with this YASUKE project?
Flying Lotus: A producer friend of mine reached out to me and asked me if I wanted to work on a project about a black samurai. And I was like, "YEAH! Of course!" And then, I had a meeting at Netflix and decided to be in the game. It was really unexpected.
——So, would you say that the definitive factor to get on board with this project was maybe the story itself was very intriguing to you?
Flying Lotus: That was a part of it. But there was another part of me that I just really wanted to work in the anime industry and do something for Netflix as well. So, this project sounded perfect to me.
——So, it was a dream come true to you.
Flying Lotus: Yeah, that's correct.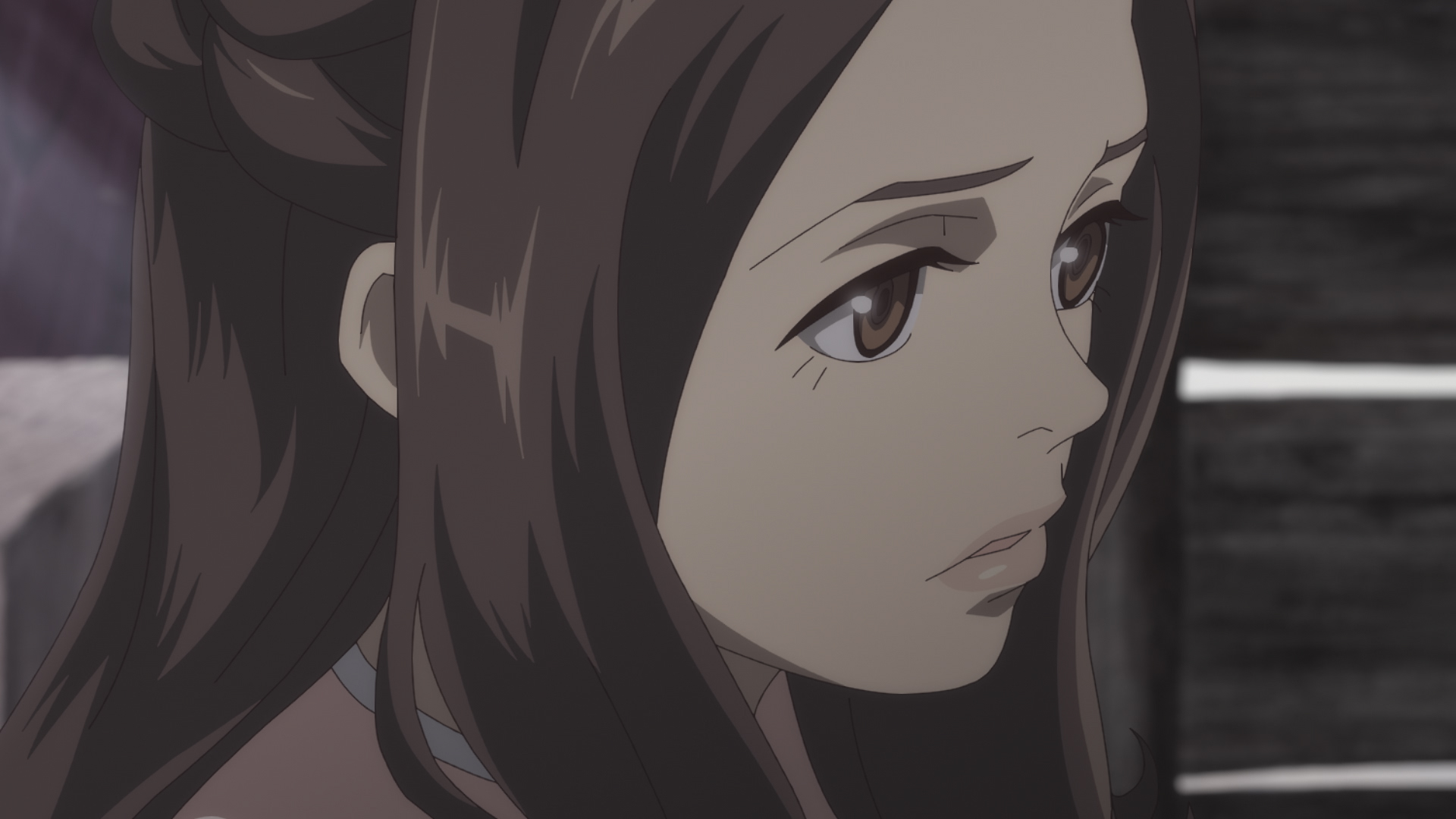 ——This time you embarked on the project as an executive producer—So, how did you want to portray the story?
Flying Lotus: It's a story about a first African samurai in Japan, and it's a fantasy story that follows his life and different adventures after he lived his life as a samurai. With this "black samurai" figure, we wanted to give the world a new hero. Someone that kids could be inspired by.
——Although there's not much information about Yasuke, it's very interesting how you guys gravitated towards this historical figure from the 16th century in Japan.
Flying Lotus: Yeah. It was interesting to us, because we didn't know much about him and there wasn't a lot of information about him. That's why we thought it's worth making this anime and it allowed us to dream up about things.
——So, that's how you took creative liberty and the story became quite metaphysical going between the future and the present.
Flying Lotus: Yeah. Since you can't tell that story truthfully, there's no way you can tell it honestly, so you might as well tell a fantasy version of it, and that's how we rebuilt a story about this legendary figure in our own way.
There are too many perfect heroes in the world of anime
——How did you want to portray the main character, Yasuke?
Flying Lotus: I wanted to portray him as flawed. There are too many characters in the world where the heroes are too perfect. And they always do the right thing without making any mistakes at all. But this story says, "sometimes people can mess up." Human beings have flaws and sometimes we have problems, and traumas as well. I think we wanted Yasuke to deal with a lot of that stuff. So, we wanted to create "a samurai story with a heart in it."
——In Japan, people tend to describe somebody as a 'samurai' when a person has high dignity, indomitable spirit, and some sort of self-sacrificing mind. But what would you think is a necessary quality to be a real samurai?
Flying Lotus: I think you nailed it. Those qualities are exactly that. I think "selflessness" is the biggest thing. Thinking about the better of other people is about "nobility" and "honor."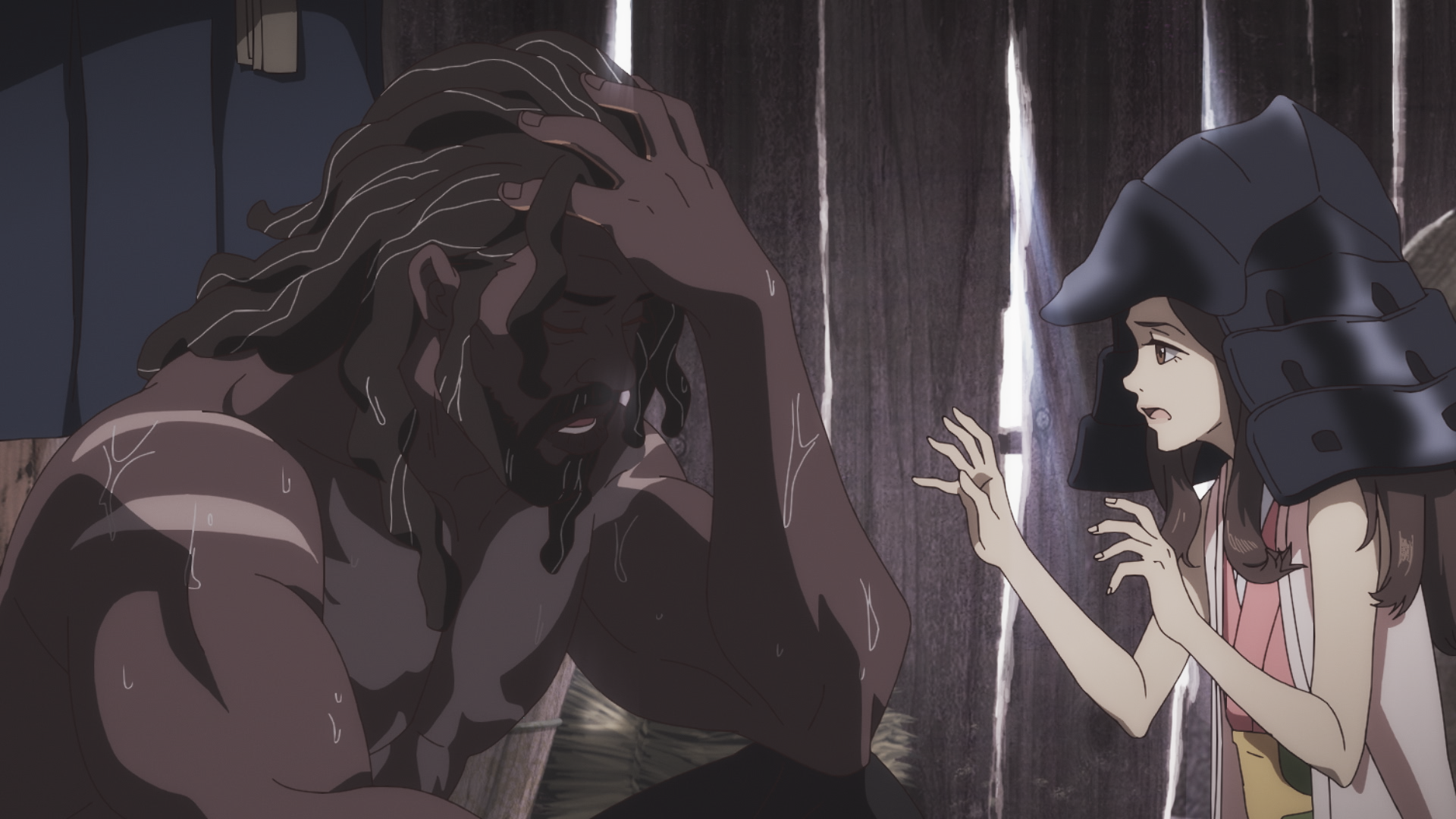 ——According to historical records, the reason why Nobunaga Oda liked Yasuke so much was because Yasuke spoke English, he was a great company, had strength, and was a bit of an entertainer. But in your opinion, why do you think Nobunaga was so attracted to Yasuke?
Flying Lotus: Whether people liked Nobunaga or not, he was a forward-thinking person. And as far as I understand, he was quite eccentric. So, I feel like, he just wanted to be around this huge dark man, who could scare people (although he's just a nice guy who happens to be slightly different from others.) If I were in Nobunaga's position, I would want to be around that type of person, too! [laughs]
——That's true. I heard Nobunaga Oda really liked surprising and making people happy.
Flying Lotus: I thought so. Also, I think for Nobunaga, Yasuke might have been his status symbol, like "a piece of treasure" in a weird way. Nobunaga might have thought that this man is like his own powerful toy that he could scare people with if he wanted to. But for us, we wanted to embrace the fact that Nobunaga respected Yasuke's mind as well and not just his strength.
In the anime industry, black Americans are still a minority
——Do you see something in common between Flying Lotus and the character, Yasuke?
Flying Lotus: Absolutely! You know, YASUKE is an outsider, right? The way we felt working in the anime industry as black Americans was, I think in a way, close to how Yasuke felt in his position.
——So, you're saying you're pretty much a minority in the anime industry.
Flying Lotus: Yes, very much a minority. It's a very exclusive world. The world Yasuke lived was just like that. He was a black man entering a very exclusive world and he had to learn and go through a lot to get accepted. It was the same as with us pitching to MAPPA studios to get them on board for the project.
——Ultimately, what was the message you wanted to get across to the audience through YASUKE?
Flying Lotus: I think it's more for director LeSean Thomas to say. But, for me, again, I wanted to give the world a hero that people can be inspired by and would want to see more adventures of.
It's just like how in the anime industry, there are no black heroes yet. I'd be happy if Yasuke becomes a hero that black kids could dress up as.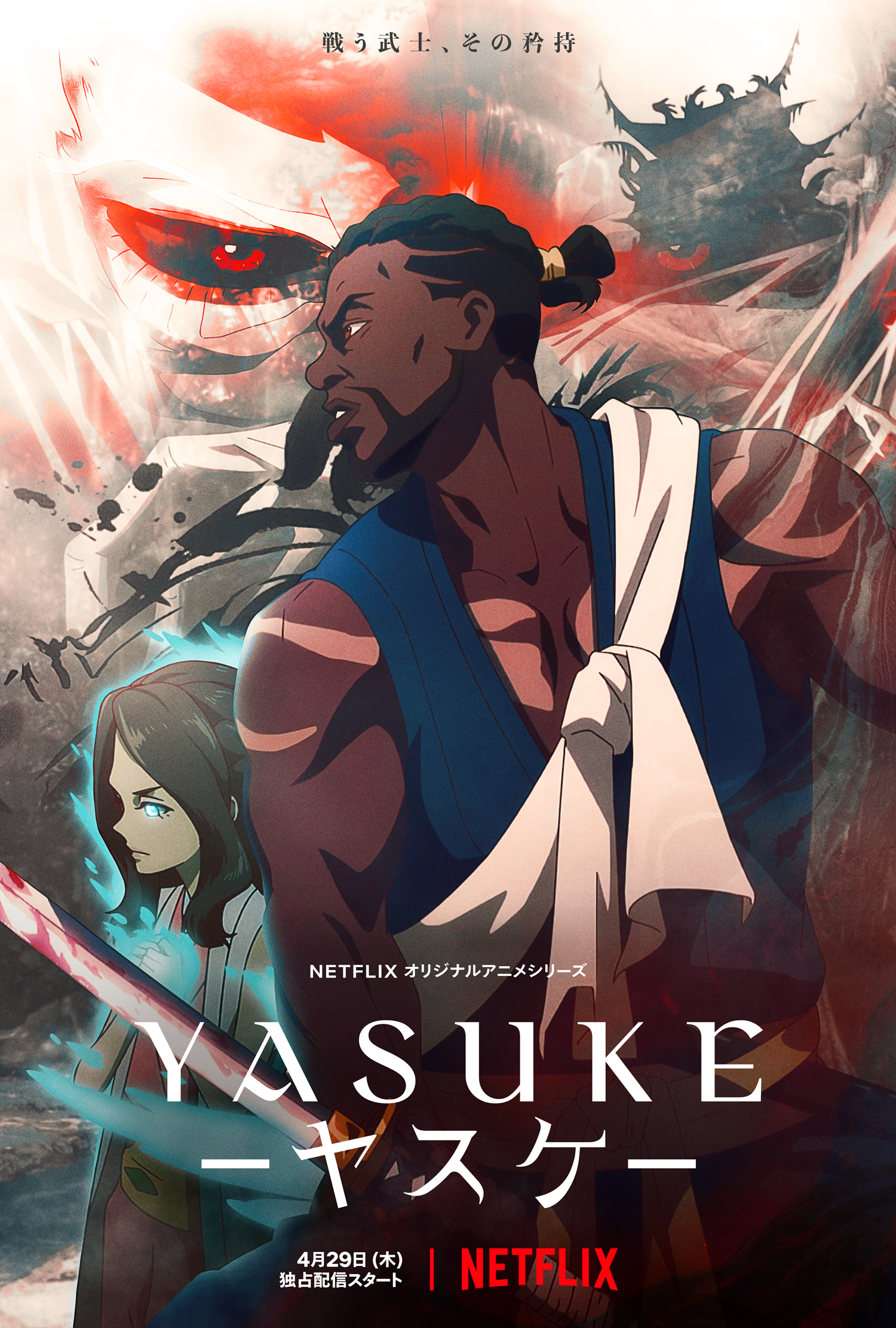 I've been watching tons of Japanese anime since I was a kid
——This time, you got to be fully involved in creating the original anime, but essentially, how did you get into Japanese anime?
Flying Lotus: My cousin showed me films like AKIRA and Fist of the North Star when I was a kid. And those were huge to me.
——I heard you're a huge fan of Dragon Ball as well.
Flying Lotus: Yeah! So you know, I've watched anime forever. I've seen from old to new things, and there's just so much stuff I saw—I just have so much love for anime.
——It might be hard to answer the next question, but what would you say is your favorite Japanese anime and Japanese anime creator? And can you tell us why?
Flying Lotus: Phew! Shinichiro Watanabe is the greatest. And Cowboy Bebop is definitely up there…You're right, this is a very difficult question [laughs].
——I'm sorry….
Flying Lotus: But you knew that was going to be difficult [laughs].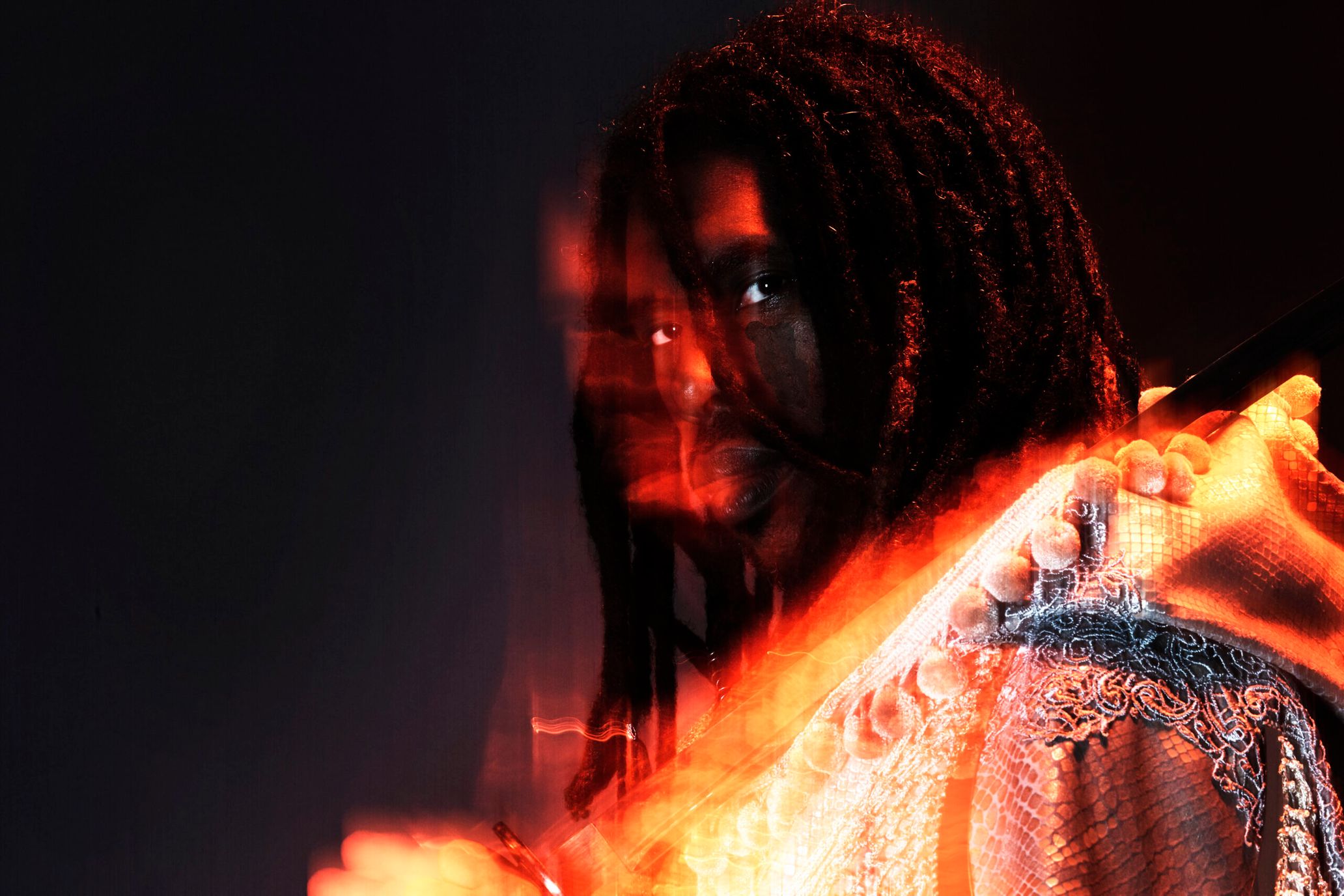 ——From your perceptive as a non-Japanese person, what do you think is the uniqueness and appeal of Japanese animation?
Flying Lotus: When I was a kid, there was just Batman in an animated series. And that was pretty much the best American animation on television.
But, on the other hand, Japanese anime has extremely high production and visual quality. Also, it has interesting characters and mature storylines, and it feels more cinematic. I was more attracted to that than Saturday morning cartoons that we had in the states, which weren't complicated enough. They were just meant to sell toys.
——I also think Japanese animations tend to have narratives that are more complicated and more philosophical.
Flying Lotus: Yeah, exactly.
Japanese anime music is too normal, and doesn't feel like it belongs to the show
——What do you think about the Japanese anime music?
Flying Lotus: Hmmm…I don't like a lot of it! [laughs]
——And why is that?
Flying Lotus: A lot of it is very cheesy and poppy. You know, they just aren't my style. But some of them are very good. Some of them get stuck in your head, and the third time you hear watching the episodes, the song gets stuck in your head.
But they usually don't match the show. They just get a random pop song and throw it like an intro to the show. Basically, it doesn't feel like it belongs.
——I guess it's a little too quirky and strange to your taste.
Flying Lotus: No! They're actually not strange enough. They're too normal [laughs].
——So, you're saying that those are still too normal for you [laughs].
Flying Lotus: That's right [laughs].
The Japanese anime creators I would like to work with are……
——By the way, are there any particular Japanese anime shows you're interested in lately?
Flying Lotus: Good question. Hmm…that would be Kids on the Slope. It was a very small show that Shinichiro Watanabe made a few years ago, and no one talks about it.
But it was very inspiring, and it inspired me to play the piano. It was very influential to me in persuading the instrument, piano. I wish people saw it. There's something about it that's so beautiful.
——Obviously you worked with director Watanabe for the MV of the song featuring Anderson .Paak, "More," and for the anime short film Blade Runner: Black Out 2022 and Carole & Tuesday. Are there any Japanese animators or creators you would like to work with in the future?
Flying Lotus: I would love to work with the people who do My Hero Academia or Jujutsu Kaisen.
——Oh really!
Flying Lotus: Of course! As I've been saying, I'm a huge anime fan. I would also like to work with the creators of One Punch Man. I'm hoping to keep working for anime.