In Berlin, there are many shops and skateparks within parks. Among these, Civilist has collaborated with world-renowned brands like Nike and is constantly under the spotlight, not just within skate circles but also in the mainstream. Since it opened its doors in 2009, the shop has been a community hub for over a decade. We at TOKION decided to inquire into Civilist's background. Alex "Foley" Flach, skate photographer and owner of Civilist who preserves and represents what the shop stands for, speaks to us about how communities should be like, the beauty of the city, and more.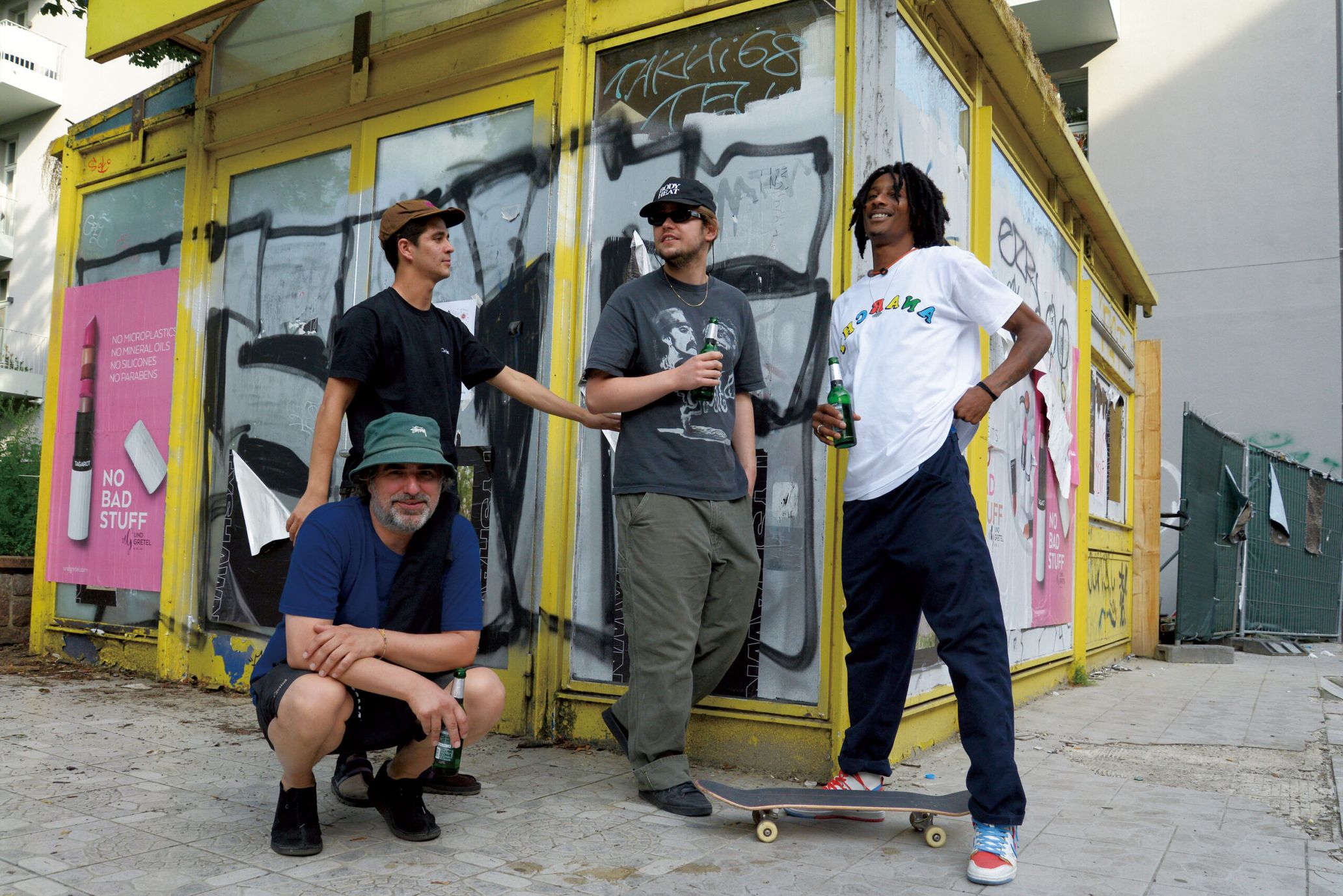 Anybody is welcome anytime; a shop that feels approachable
–How has the Civilist community changed over the past decade?
Alex Foley (Foley): Our shop is like a destination for skateboarders. People come here to visit us, and our current staff used to be customers. At first, they would come to the shop as customers, then we started talking a little bit and became friends. When I needed people to help me out, I asked them, "Do you want to work here around twice a week?" They said yes. People from different backgrounds come here every day, so it happens a lot.
–What's important to you when it comes to managing Civilist?
Foley: When I was a kid, local skate shops were more than just a skate shop; it was where I read magazines, watched videos, and worked from time to time. When I went to Los Angeles for the first time, I found a local skate shop. The locals told me about good skate spots, parties, and restaurants, and I visited those places. It's proof of a good crew existing and is very important for the shop. We can help some of our members now with their careers. It's always been important to provide a space which is more than a shop that's just open during certain hours every day.
–The importance of functioning as one community in the city.
Foley: Yeah. In summer, we all drink beer and hang out in front of the shop after it closes. At times, we keep the shop open until 10 PM. Our stance is that anyone is welcome anytime, especially the skate kids. The shop must be like a community where people could charge their phones and use the bathroom. I try to create a real destination where people can chill, hang out, and make connections with each other. People who meet here might work together in the future. Those lowkey connections are essential for our shop.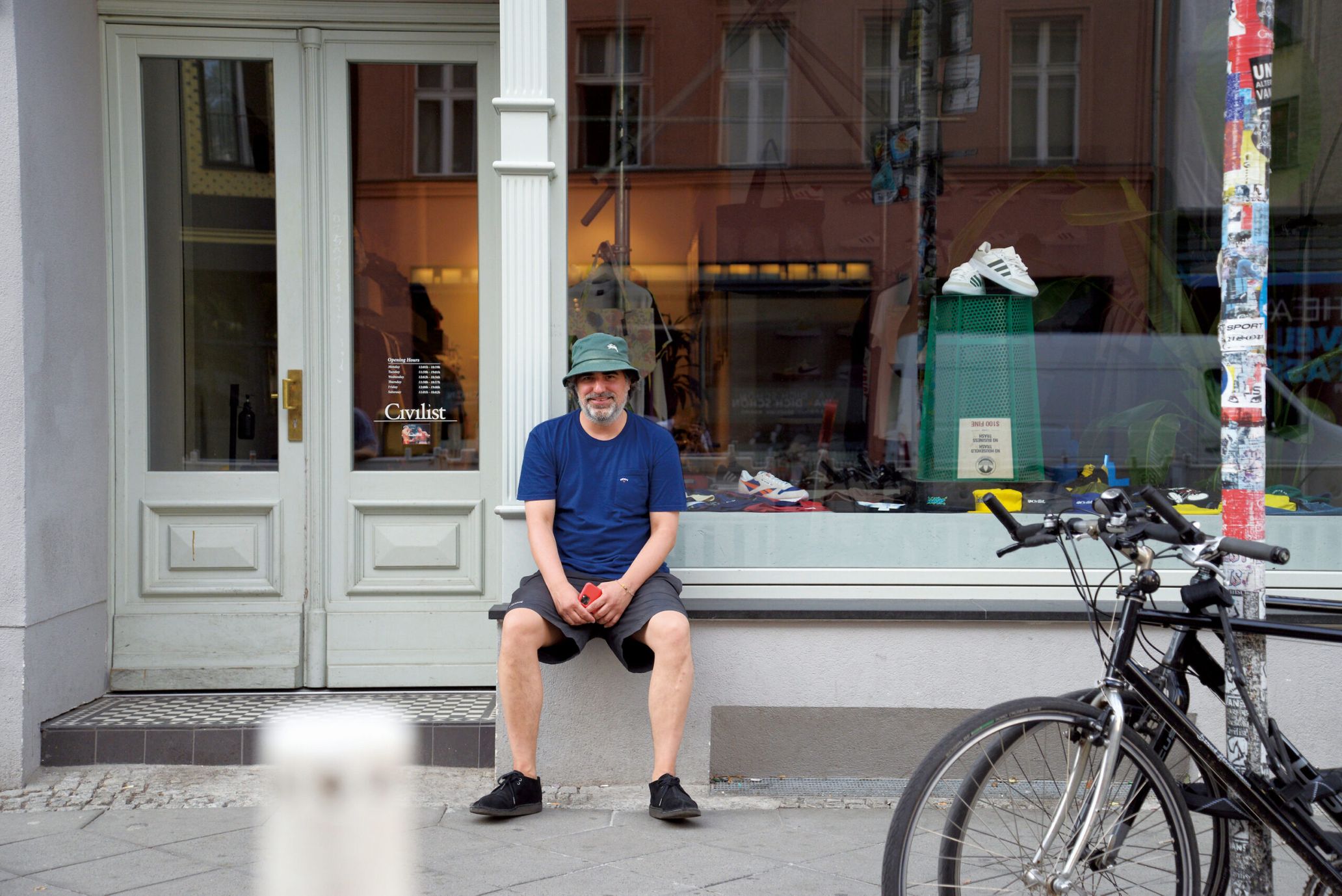 –Do you have any ideas about what you want to do next?
Foley: A lot. We were thinking of opening up a new shop, but the most crucial thing for Civilist is our original clothing brand. I want to keep pushing and make the brand bigger. I have other ideas, but I can't talk about them yet. I want to continue being connected to skateboarding either way. I also want to do something to give back to the city and people, as I live here in Berlin.
Skateboarding is now an Olympic sport; more people will compete. It'll become even bigger. It also means that skating will go in a sports direction, but I want to preserve its underground side. Some people aren't interested in skateboarding at the Olympics.
–The skateboarders are divided on this issue.
Foley: I love the aspect of skating on the streets and not always going to the skatepark. Of course, you'll get better at skating if you go to a skatepark every day, but I always tell the kids, "Hey, if you want to understand us, go skate on the streets." It's from experience because we didn't have skateparks when we were kids, so we skated in cultural buildings. Another reason I like skating on the street is you can get to know the city well.
–On one hand, skateboarding might have a disciplined sports side to it, but do you want to preserve the underground side, which existed back then?
Foley: Having said that, it's true that everything changes in life. Even football has become more commercialized than 20 years ago, and so has the level of professionalism. It applies to any scene that grows bigger, so it's fine. But I like the DIY spirit and finding things out for yourself.
If I walk around a place I've never been to before with my skateboard, I might find a building that's perfect for skating. I like that instead of always going to a familiar skatepark. Skateparks are fun, but I enjoy skate sessions on the streets where I go on a bus or ride my bike to find skate spots. I did that when I went to Tokyo too. I also asked local skateboarders. But besides that, I usually walk around the city, find a good spot, and skate. What I like about skateboarding is exploring the city with my own eyes.
The best place to start for those thinking about getting into music and art
–What impression do you get from people living in Japan?
Foley: There are seven times more people in Tokyo than in Berlin. It must be hard living in a city like that where the living costs are high. Compared to London and New York, the living costs in Berlin are stable. You're guaranteed to be able to pay rent by working at a bar, so where you live might play a role in that.
–Do you think Berlin is an appealing city for those trying to break into the creative industry?
Foley: I think the environment is important. I believe people involved in different creative fields like musicians, DJs, and skateboarders, come to Berlin because you can live cheaply, and the cultural foundation is solid. There are well-known clubs, and international DJs come here all the time. Some things have changed along with the times, but the environment's still great compared to other cities. My friends who moved from New York to Los Angeles said something similar. Los Angeles is more laidback, and there are fewer buildings and people who walk. That might also have an impact on people living there.
–So that's why you feel like Berlin's appealing?
Foley: I've seen many places like Korea and countries in Africa and South America, but I still think Berlin's a great city. This morning I swam in a lake only half an hour away from the city. When I was a young photographer, I admired London and New York because of their trendy fashion and music, but I don't think that way anymore. Berlin is the best starting point for people thinking about starting their career in music or art. Some people got their start here and became established in London and New York.
–What's next in store for you, personally?
Foley: I believe there's so much creativity in skateboarding. I think that's why young people still get into skating today, which is a good thing for the future. I want to be connected to skateboarding for the rest of my life.