MICHEKO gallery proudly cultivates a maverick reputation in the art scene. As a Japanese gallery located outside of Japan, it may occupy only a small niche in the market, but from there its owners Keiko Tanaka and Michele Vitucci challenge cultural stereotypes and Western-centrism.
"We'll visit you in Tokyo then"
"Well, that's nice, but we're not located there, Our gallery is in Munich."

Since founding MICHEKO Galerie in 2010, owners Keiko and Michele have had this exact interaction over and over again with visitors at international art fairs. The fact that a Japanese gallery can exist, or rather that it is even conceivable roughly 10,000 kilometers away from Japan, still stuns many potential clients and art lovers.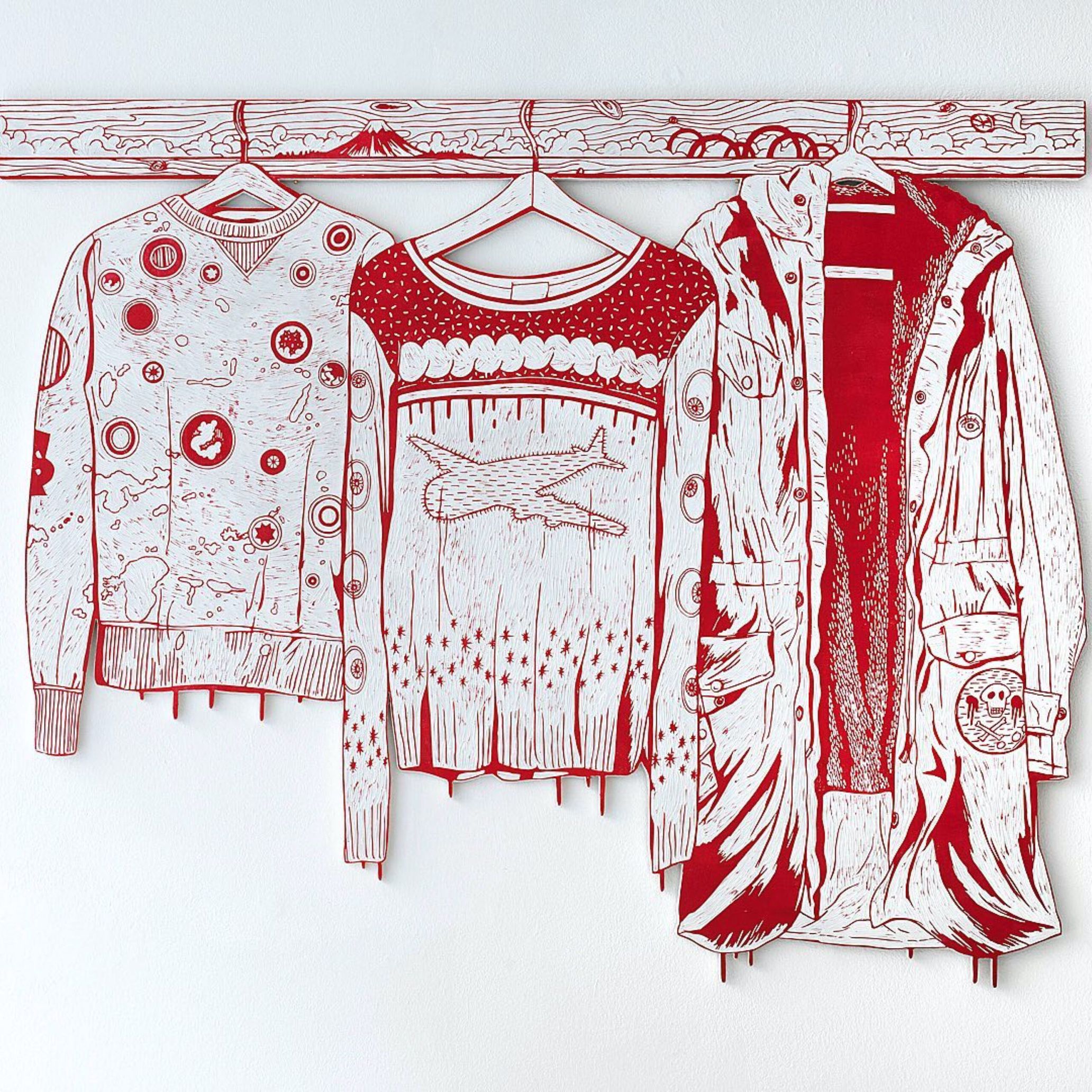 Breaking free from rules and a Eurocentric mindset
The other roundabout 60 art galleries in Munich are in direct competition with each other, jostling for a chance to work with a certain group of Western and particularly local artists to attract similar if not the exact same crowds. In a sea of Eurocentric, hype-focused art aficionados, MICHEKO is a small fish for sure, but a boldly shimmering one.
From the very beginning they were outsiders with their unique concept of promoting 21st-century Japanese art to collectors worldwide without a headquarters anywhere near Japan. A downside of that is definitely that 'the mainstream' – no matter if it is other galleries, museums or media – tends to keep them at arm's length instead of jumping at opportunities to collaborate.
"A Japanese gallery in the middle of Europe. When we opened in 2010 local media outlets were initially keen on covering our story but over the years their interest somewhat faded. Nonetheless, we see and appreciate the advantages of following our own path 'in the shadows.' It frees us from the need to abide by the rules of the art world and its euro-centric school of thought. How to better challenge the status quo if not as a feisty outsider?", Michele says with a disarming, mischievous smile on his face.
No geishas, no 'hi no maru' motifs and no writing in cringy Asian fonts. The gallery is committed to avoiding a stereotypical representation of Japan, which usually can be traced back to the voyeuristic exoticism and Orientalism that gripped the Western hemisphere in the late 19th-century.
Of course, Michele explains, they are both very much aware that today's kawaii culture, manga and anime are an asset for Japan's outreach to the world and a popular point of entry for foreigners to fall in love with the island nation. Just as much as they acknowledge that today's pop culture has strong links going back as far as Hokusai's wood prints and other historic works that are now considered fine art. Yet these are also the typical kind of depictions and genres that foreigners expect to see when thinking of "Japanese art."
"We don't shy away from showing artwork that is not always easily accessible to everyone at first glance … pieces where our audience has to completely unlearn their way of seeing, to open their minds to non-western concepts of aesthetics." (Michele)
One of these pieces recently on display at MICHEKO was a sideboard by Ryosuke Harashima. Made out of an old Kimono chest and polished copper bars, the artwork is utterly misleading at first with its plain, black box shape. But at second glance it introduces viewers to an aesthetic principle of the Edo period: avoiding to directly expose the gorgeous, colorful flowers painted on the inside of the box, thus affirming the idea that ultimate beauty lies within. Humility is beautiful. Looking back at the exhibition, the owners cite it as an example where they were successful in giving visitors an "aha moment" by making them see things from a different perspective. It seems likely that visitors felt a sense of familiarity with the work since it resembles the globally widespread concepts of minimalism and under-statement.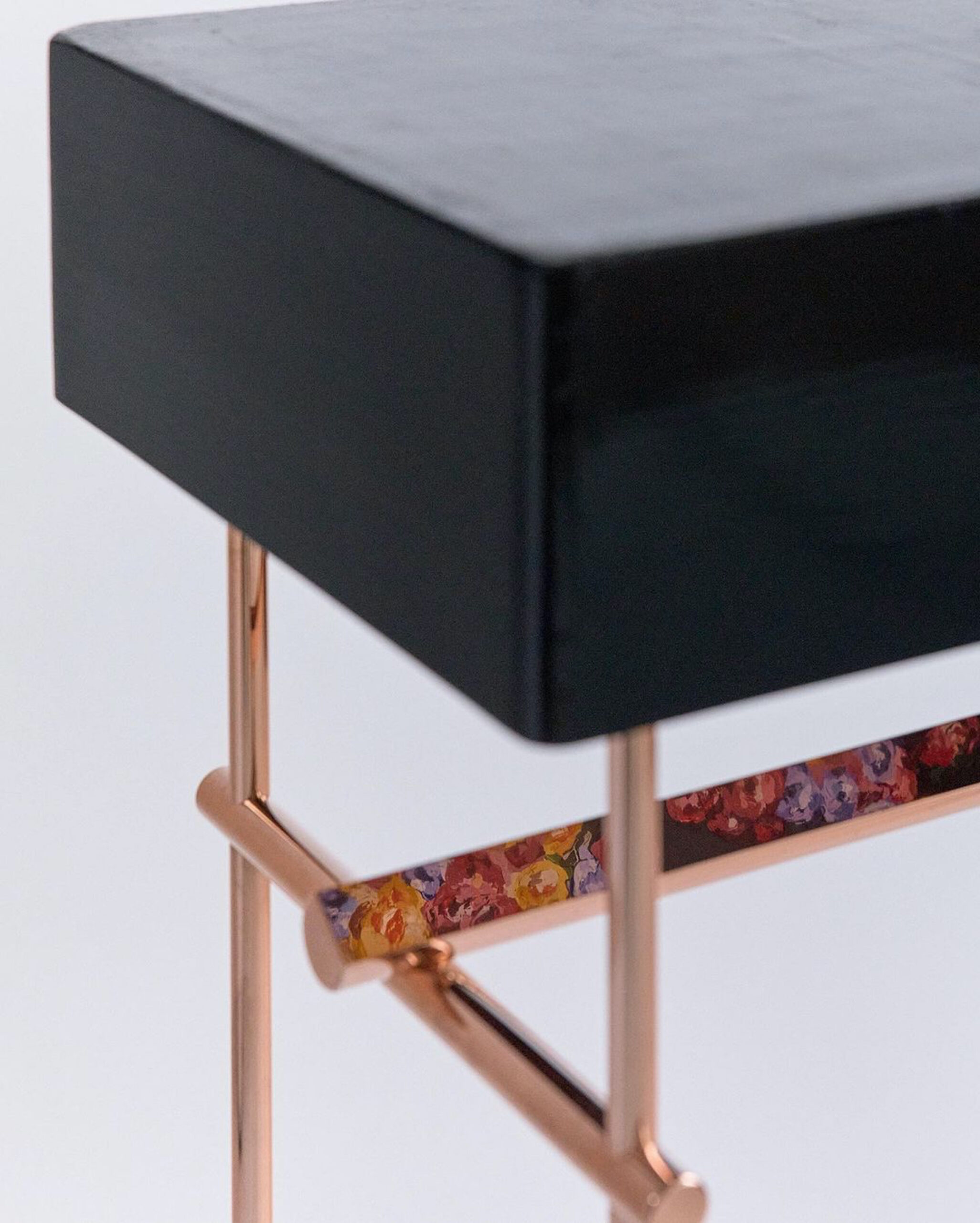 Arts and crafts go together
Some artworks, however, are so inextricably linked to hundreds of years of Japanese philosophy and culture that appreciation by Western art buyers is hard to gain no matter how thorough MICHEKO's explanations are:
"From tea powder to elaborate tea bowls – matcha has become popular all over the world, but at the same time, the underlying philosophical principles and minute details of the tea ritual seem to remain somewhat foreign to audience abroad. For example, we couldn't really succeed in conveying the monetary and artistic value of Terumasa Ikeda's intricately hand-crafted natsume, a container for holding matcha green tea. Tea + cup is a match that is popular even abroad, but pieces like this small box might look like plain utensils when you have little to no exposure to them in your daily life." (Michele)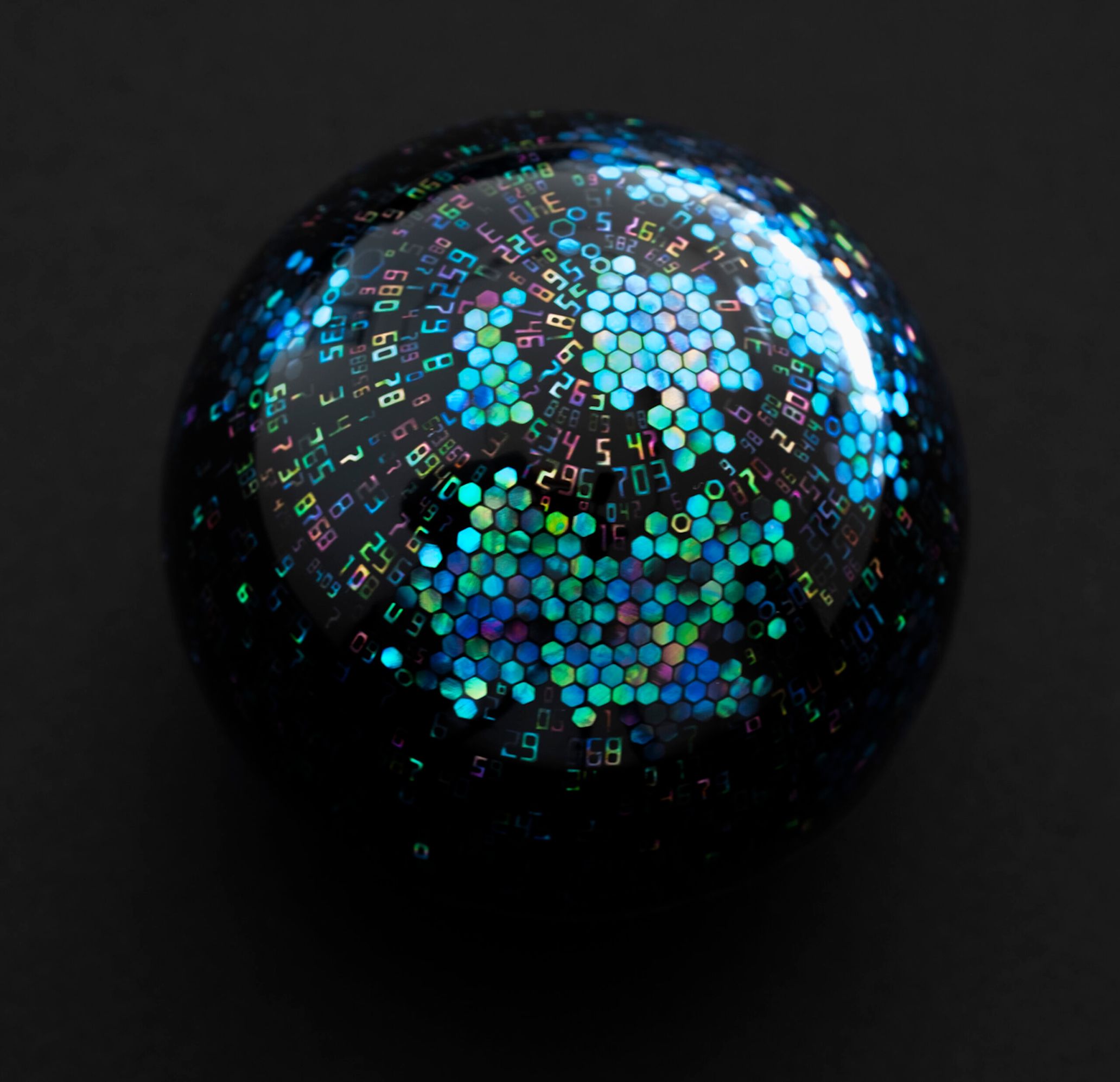 Handcrafted – it's a word that reappears several times throughout the interview It stands for one of the barriers that Keiko and Michele are trying to tear down, namely the tendency in the Western art world to think lightly of "craftsmanship" and "applied arts."
Since the 1960s the art world has been swept away by conceptual art. A brilliant idea conceived by an equally brilliant genius mind, but not necessarily executed by the artist him or herself. Instead, droves of industrious assistants take over the atelier.
In contrast with that, as the owners point out, arts and crafts still go together in Japan. There is not one without the other.
"No matter if it is paintings, drawings, ceramics, metal, glass, or lacquerware – the involvement of handwork is an important factor in our selection of Japanese art. The artist's meticulous handwork clearly conveys the piece's concept to the viewer and gives the work an overwhelming sense of presence." (Keiko)
So far the gallery has featured about 200 artists, aged between 25 and 65, in individual as well as in group exhibitions. Usually, Keiko is the one who digs them up by in-depth research on all available channels, often trying to get a hold of them at that sweet spot where their made-to-last talent already shines through while their careers are mere inches away from fully taking off.
The appeal for Japanese artists to trust and work with two gallery owners far, far away is clear: MICHEKO offers them a chance to prove themselves on a global scale. The gallery not only puts them on display at their Munich home base but also at international art fairs throughout the world and on their thriving presence on art platforms like artsy.net, exposing them to global buyers.
The prospect of international exposure is Keiko's ace up her sleeve, allowing her to secure exhibits even from artists that are in very high demand in Japan, where it is almost impossible for local connoisseurs to purchase their artwork without waiting for years, if at all.
"One really shouldn't underestimate the desire of Japanese artists to challenge themselves on a global market. Look at the world of traditional crafts, for example ceramic art: seniority is key here, and it's hard for younger talents to receive credit or to step out of the shadows of senior artists who are often revered as unbeatable living legends and national treasures. With us, they can break free from this hierarchy. So it is a win-win situation for both parties, as we both get the chance to defy existing rules." (Keiko)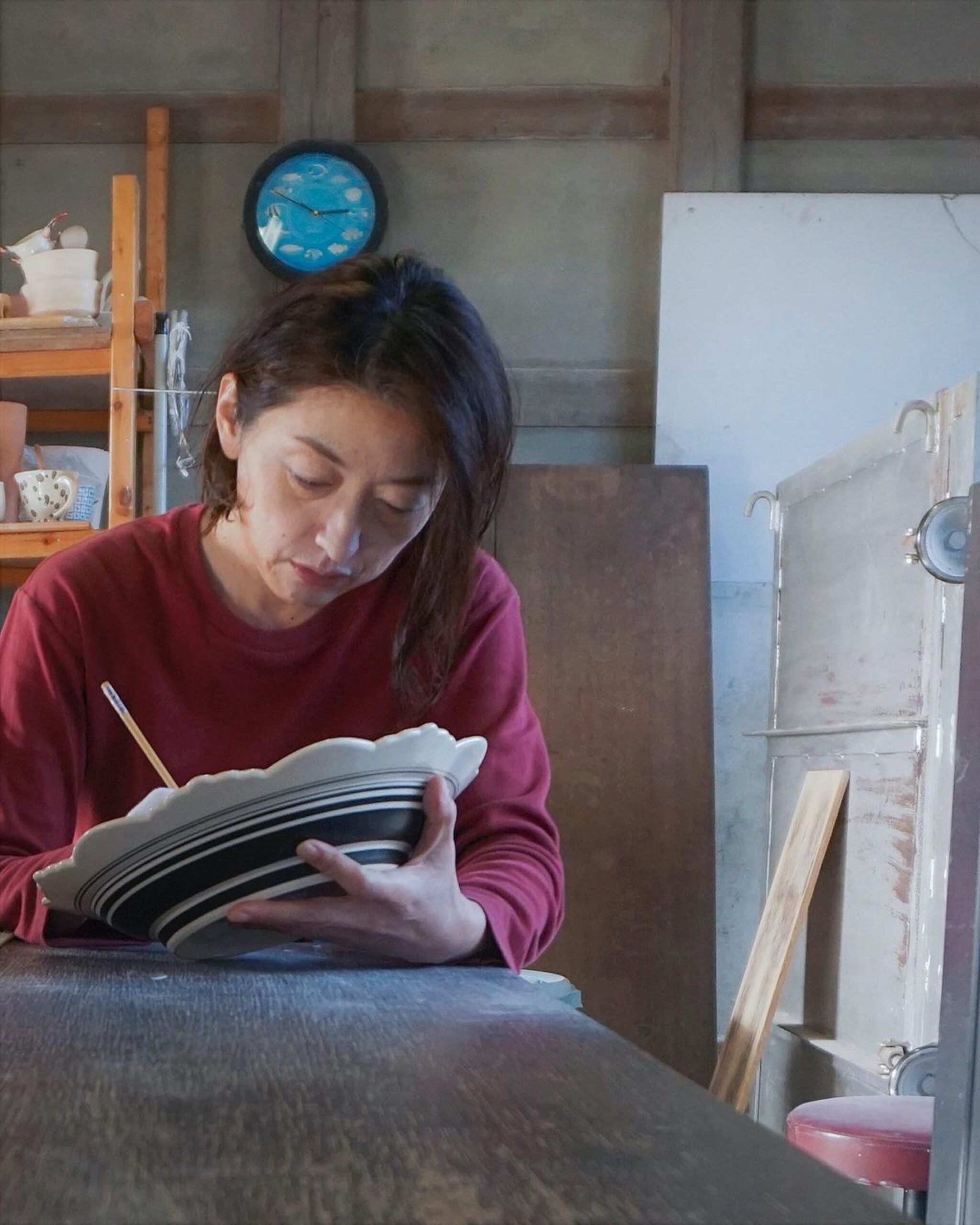 The shared goal of taking Japanese art from Japan to the world is warmly welcomed by MICHEKO's regular customers around the globe. Michele estimates that about half of their buyers are from the US, the Netherlands and the UK. He deems them very confident and self-determined buyers who follow their own instincts rather than art scene trends or 'must buy' artworks. Thus, the acts as a maverick facilitator between bold and non-conformist international buyers on the other.
It is not uncommon for MICHEKO to sell art pieces to Japanese buyers via online platforms, hence, sending artwork they had imported from Japan back to its home country. The gallery's presence on well-established art brokerage platforms such as Artsy creates a one-of-a-kind opportunity for Japanese clients not just to bypass waiting lists for domestically popular artists. In many cases, the gallery's webstores are the only online presence of said artists and, hence, the only way for domestic and global buyers to obtain their pieces without trying to hunt them down in the often remote places they live. Thus, the gallery literally puts Japanese art on a global stage, taking it around the world, and sometimes back to its home country.
"No matter if in the end, buyers come from Japan or other countries. As long as we fulfill our mission to put Japanese art on display and to get it out on an international stage, we did our job to bridge the cultures. We want to broaden viewers' horizons. And that's what we'll keep doing, offline and online." (Michele)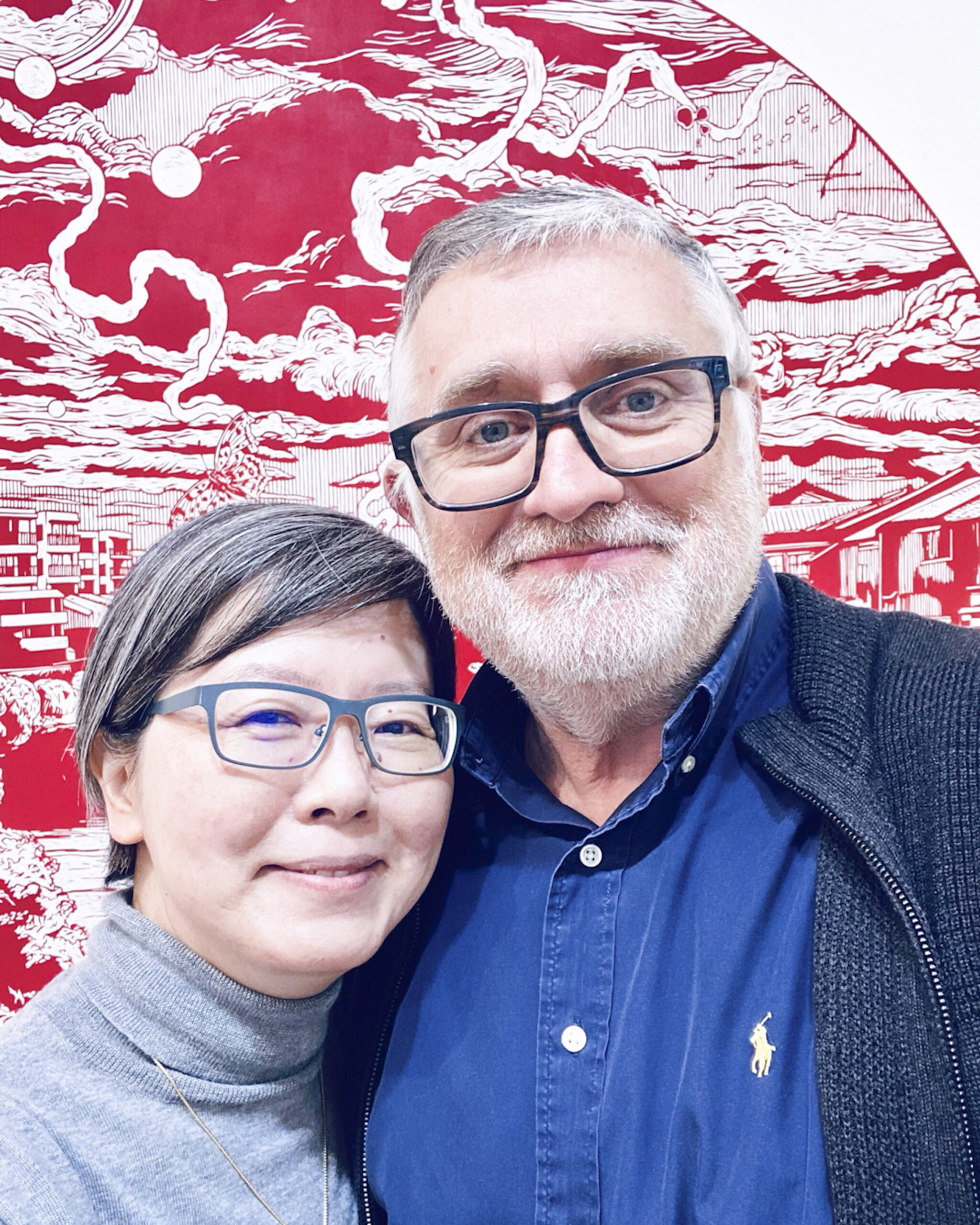 Micheko Gallery
A gallery based in Munich, Germany, with a strong focus on introducing 21st century art from Japan. Owners Keiko Tanaka and Michele Vitucci choose artists based on their concept, context, continuity, technique and potential for the future. The gallery acts as a bridge between Japan and Europe and offers a unique stage for Japanese artists.
https://www.micheko.com/