SAMOEDO is a new band that has been gaining a lot of buzz among music fans. The project was launched by frontman Shin Sugawara (ex-Siamese Cats) together with nakayaan, Kento Suzuki, and Naruki Numazawa, and expresses highly artistic music under the concept of making music not just for Asia, but from Asia.
In July, they released their long-awaited first album SAMOEDO, presenting a sound that was created not only in Japan but also with their friends from Asia. Now that they've started performing, we interviewed Shin Sugawara and keyboardist Naruki Numazawa about the sound that SAMOEDO wants to convey and how the group was formed.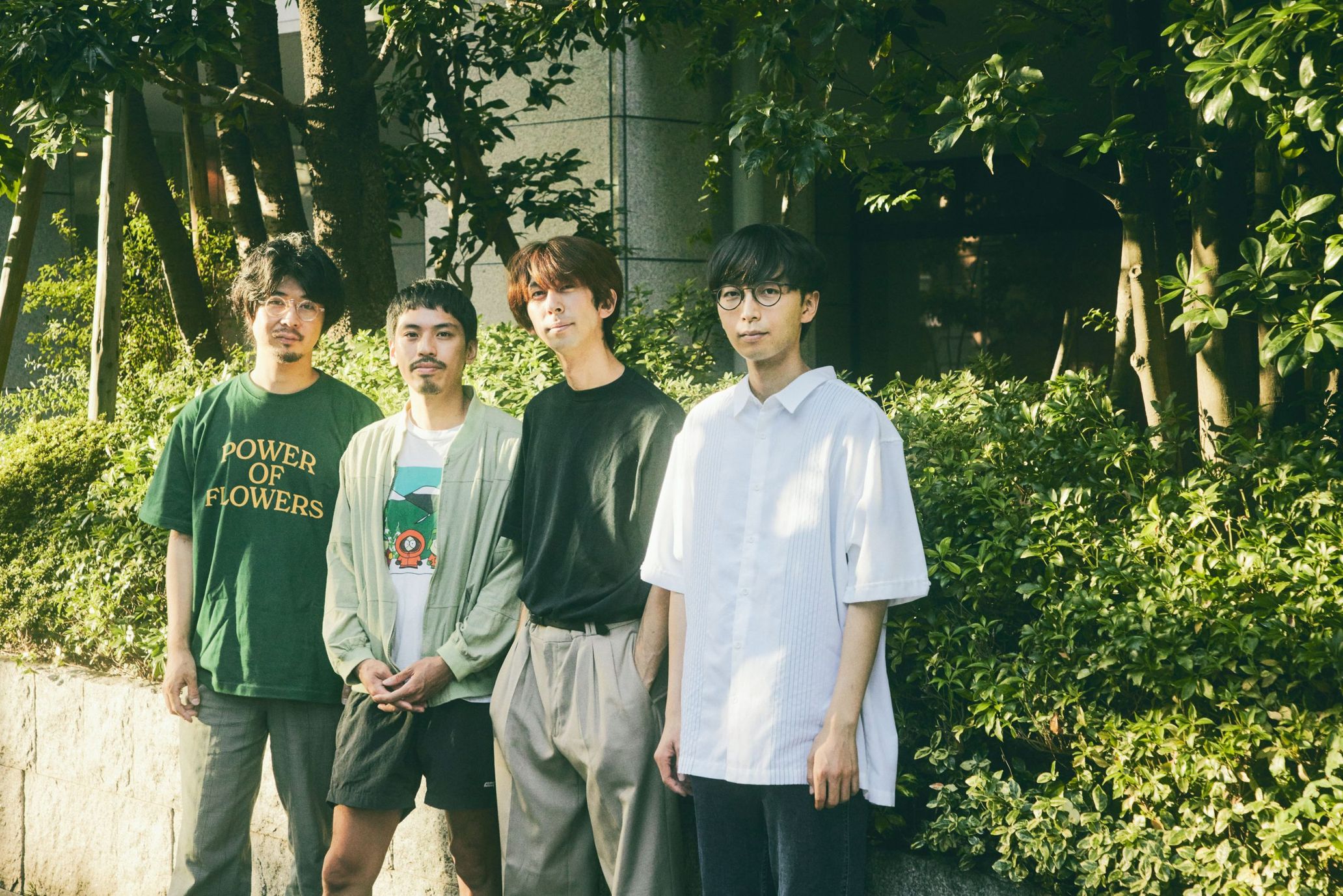 SAMOEDO
Shin Sugawara (ex-Siamese Cats) formed this four-piece band in 2022 with nakayaan, Kento Suzuki, and Naruki Numazawa. The concept is "make music not just for Asia, but from Asia," and open up pop music then develop it from there.Their first album SAMOEDO was mixed by Chunchu Kim, who runs the ormdstudio in Seoul, Korea, recorded at the studio Philo's Planet also in Seoul, and was mastered by Jaimin Shin, who runs said studio. The artwork is by Seoul-based Haeri Chung's independent publisher SUPERSALADSTUFF.
Instagram:@samoedo.band
Twitter:@SAMOEDO_band
Presenting music as someone living in contemporary Asia
——I understand that the formation of the band SAMOEDO was inspired by Mr. Sugawara's writing and supervision of the book, Asian Urban Music Disc Guide (DU BOOKS). Could you start by telling us about that?
Shin Sugawara(Sugawara) : Let me tell you in order of how it happened. First, there was the breakup of the Siamese Cats, and then came the COVID pandemic, which made it impossible for me to do fieldwork-like research on Asian music. In the midst of all this, I had to write a book… At the time, I was working on the book at my desk at home, and I simply had an itch. I had a genuine desire to be on stage and not just be a music researcher. That was one of the main reasons.
——You naturally felt the urge to be on stage rather than do deskwork because you're an artist. The concept of SAMOEDO is, "make music not just for Asia, but from Asia." What is the idea behind this?
Sugawara: When I thought about what kind of band I wanted to make, I felt that Asian countries (other than Japan) were so foreign to me. I began to think that I needed to look at them more from the perspective that we are also people from Asia.
By doing so, I felt as if I could properly enter the world stage. This led me to the idea of doing things based on my identity as an Asian person. To put it simply, although we had to go through the COVID pandemic, I wanted to make my next music not as a Japanese band, but rather as a band that would convey to the world from Asia that cool Asians like this exist. That's why I asked nakayaan-kun, Suzuki-kun, and Numazawa-kun to join the band.
Naruki Numazawa(Numazawa) : When I was first contacted, I was surprised because we didn't even know each other, so I wondered why he chose me. But when I heard about the idea behind the band and his desire to play music as well as his expansive vision, I told him I wanted to be a part of it.
Sugawara: We didn't know each other, but it couldn't be just anyone. I knew that it had to be Numazawa-kun. Even though I had never met him, I was confident that he would immediately understand me if I talked through the language of music. Perhaps writing the book helped me think that way. Nowadays, if you have the courage, you can connect with anyone and understand each other.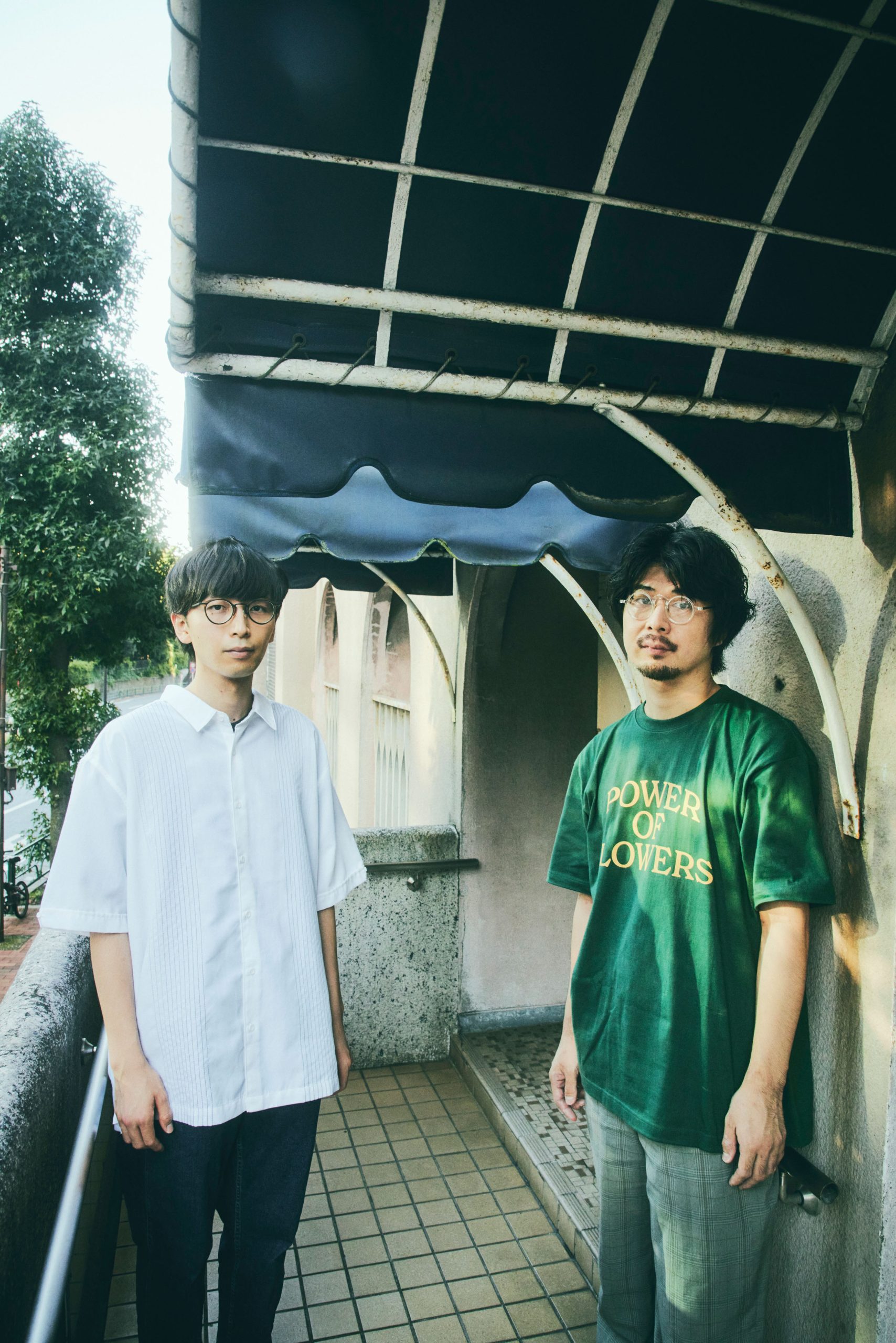 ——SAMOEDO is directed toward the world music scene. Did your experience being in the Japanese music scene with Siamese Cats play a large part in your decision to take this stance?
Sugawara: I personally grew along with the developing Tokyo underground scene along with everyone, so I'm not being critical of the Japanese scene. But although the Internet is everywhere and should've contributed to a free world, if you look at it from a broader perspective, things have actually felt more fixed and isolated. What I wanted to implement in SAMOEDO was a stance against such ideas. I wanted to compete with these ideas by joining forces with friends all across Asia to create and transmit new ideas.
——I see. So the concept "presenting music as Asian people" doesn't mean that you're positioning yourself exotically for the consumption of an American or European audience?
Sugawara: Exactly. For example, designs with kanji characters are very popular nowadays. Such designs are popular because they present this kind of exoticism or partake in innocent self-orientalism. There's something refreshing about it, which is why it sells. But on the other hand, I think there are cases in which we consume such things unconsciously, without knowing the history of the country's culture or how the people living there feel about their lives. The concept of SAMOEDO is that we aren't doing that.
We are all "originally" Asian, and we are recognized as such by people around us, but we aren't using our Asian identity to engage in economics or to consume culture; we're merely people living together with others. In the music video for "Suiteki," I wanted to convey the fact that sushi exists very close to us in our daily lives. Conveyor belt sushi restaurants, where you order from a touch screen, are as real to young people's daily lives as a family restaurant.
SAMOEDO 「Suiteki」
A synthesizer band-like style that took shape in the album
——I feel like it's impossible to know where in the world or in what time period the music of SAMOEDO was made. In a way, it seems to resonate with anyone's life, no matter what country the music is played in.
Sugawara: I was conscious of that when making it. I think the synthesizer sounds Numazawa-kun creates crosses borders. I invited him to participate in the band because I wanted to make music you can't pin down.
The musical expression that I could create on my own would make the sound more nostalgic, which I thought would prevent it from spreading the music globally. I also genuinely wanted to include comforting sounds and good synth phrases. The first album, SAMOEDO, was exactly that. It was made so it could resonate in any city, and it has the effect of a massage to the ears when you listen to it.
——Mr. Numazawa, how did you go about adding keyboard sounds in the making of this album?
Numazawa: It was easy to think about how the songs Mr. Sugawara gave me would end up sounding, so my parts came naturally. Also, there was a good amount of space for synthesizers in the songs with the other three members, so I was able to put in my own sounds at the end to bring the songs together into a finished form. I recorded the keyboard at home, and I had a lot of fun during the creation process. What were you actually looking for in my playing, Mr. Sugawara?
Sugawara: There's a limit to what string instruments can do. Conversely, synths have unlimited possibilities, so I wanted you to include your sounds freely. I wanted this to be like a synthesizer band.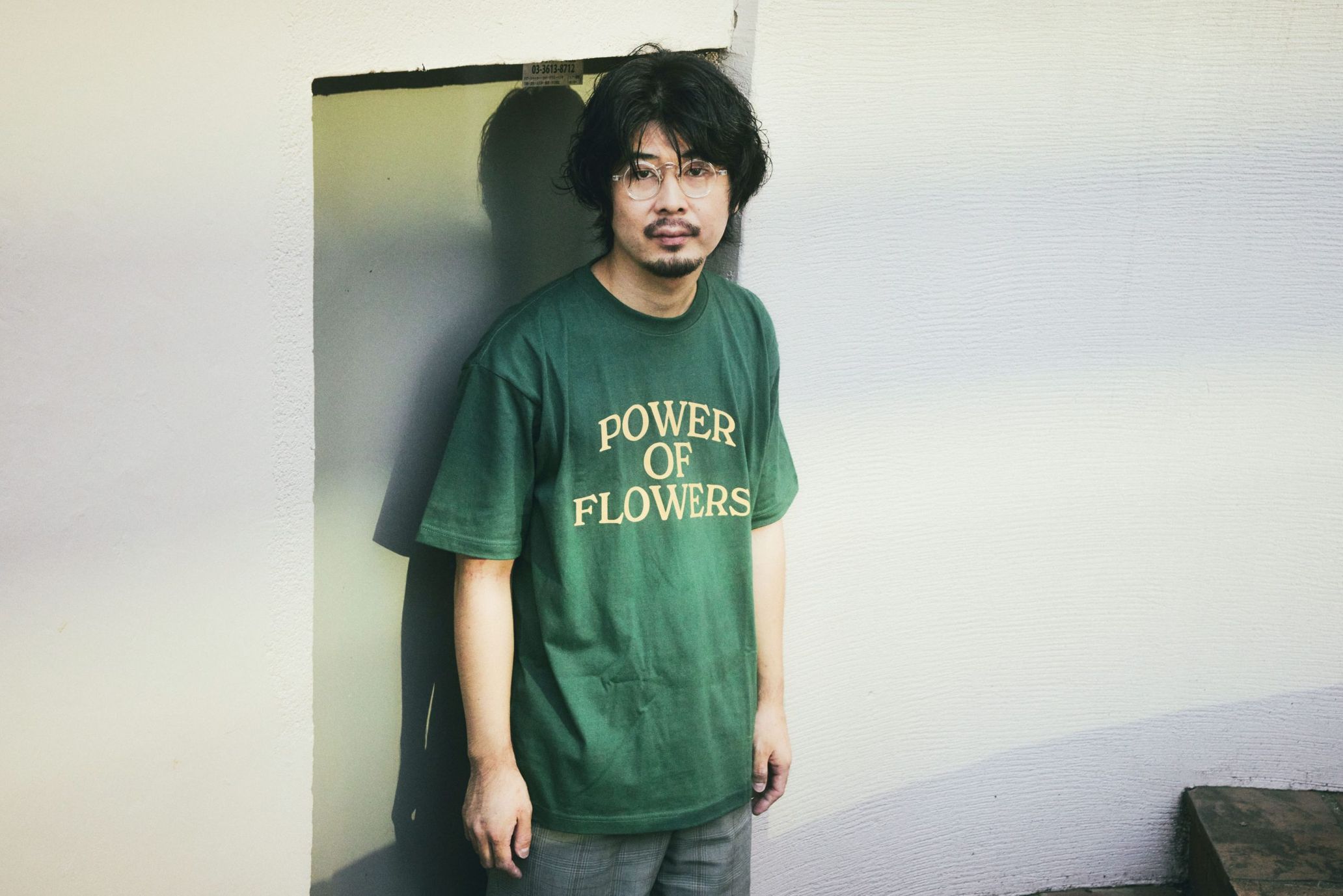 ——Indeed, the guitar volume is mixed so low that the word "synthesizer band" makes a lot of sense.
Numazawa: The volume of the other instruments is minimal. Personally, I didn't expect the synths to be so heavily in the mix at first. So when I listened to the finished mix, I felt that the synth sound was too prominent. I proceeded with the production in a rather intuitive way, thinking of phrases, layering them on top of each other, and then taking them out, like adding and subtracting.
Sugawara: I remember that. One of the most memorable moments was when we were on a last-minute deadline, and we went to Numazawa-kun's house to record synth sounds until about 5:00 in the morning and layered them on top of each other. I think keyboard playing reflects the player's history and musical experiences, and it seemed to me that the keyboard was layered with the context of black music, jazz, Japanese ambient, and other sounds that Numazawa-kun had cultivated over the years. It was great, and I felt that this would become one of the interesting things about Samoedo. I would like to do something like that with the guitar on the next album.
Numazawa: It's true, it's been a very long time since I've layered this many sounds.
Sugawara: And yet it's amazing that it's not too complex. I thought it was well put togetherl by your stylistic choices.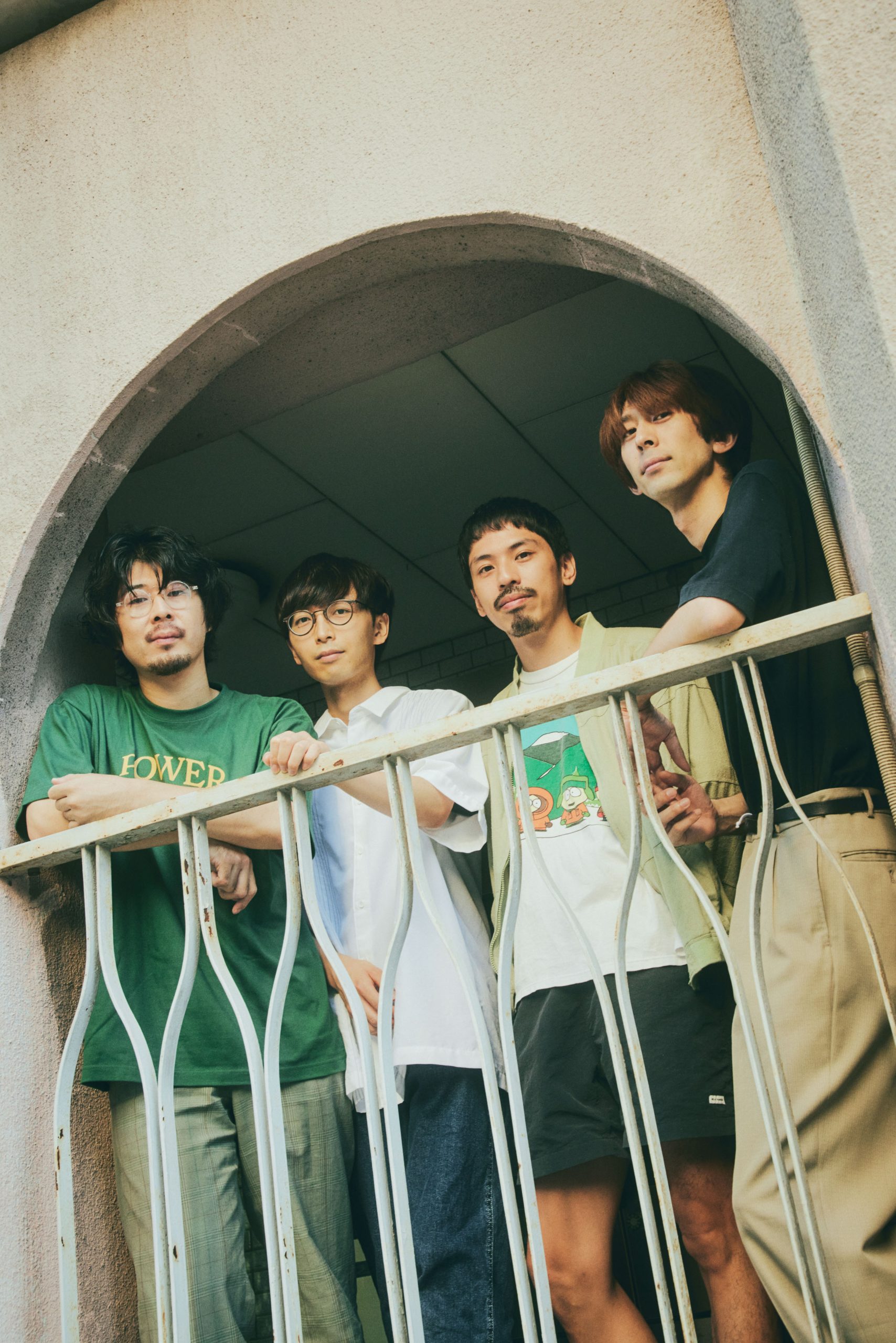 From left: Shin Sugawara, Naruki Numazawa, Kento Suzuki, nakayaan
Not spinning words into a story, but writing lyrics that hold instantaneous power
——Meanwhile, the descriptive lyrics written by Mr. Sugawara are very unique. You avoid using definitive words and skillfully use interrogatives and coined words. Could you speak a little about your lyric-writing style?
Sugawara: Words are very tricky things to handle, aren't they? Japanese bands are often told that their lyrics are gut-wrenching. That "gut" feeling tends to get a lot of attention, and I like it myself, but what I want to do with SAMOEDO is to create a sound with an emphasis on rhythm. Rather than the context created by the sequence of words, I'd say that I want to express something deeper. That's why I make the music ambiguous, so that some listeners may not be able to understand what I'm saying. In a sense, it may be very poetic, because I'm trying to find a way to use words that evoke an image. I want to express lyrics in a way that makes people feel a momentary flash of surprise when they hear my words.
——By the way, were the songs created in sessions?
Sugawara: No, we did most of it remotely using DTM. We were creating at a time when it was difficult to go out due to COVID. It wasn't reasonable for the members to gather in a small room, and doing that felt contrary to the times.
Now that COVID has calmed down a bit, we're at the stage of performing the songs we've been working on at shows. Performing in front of an audience has added another dimension of enjoyment.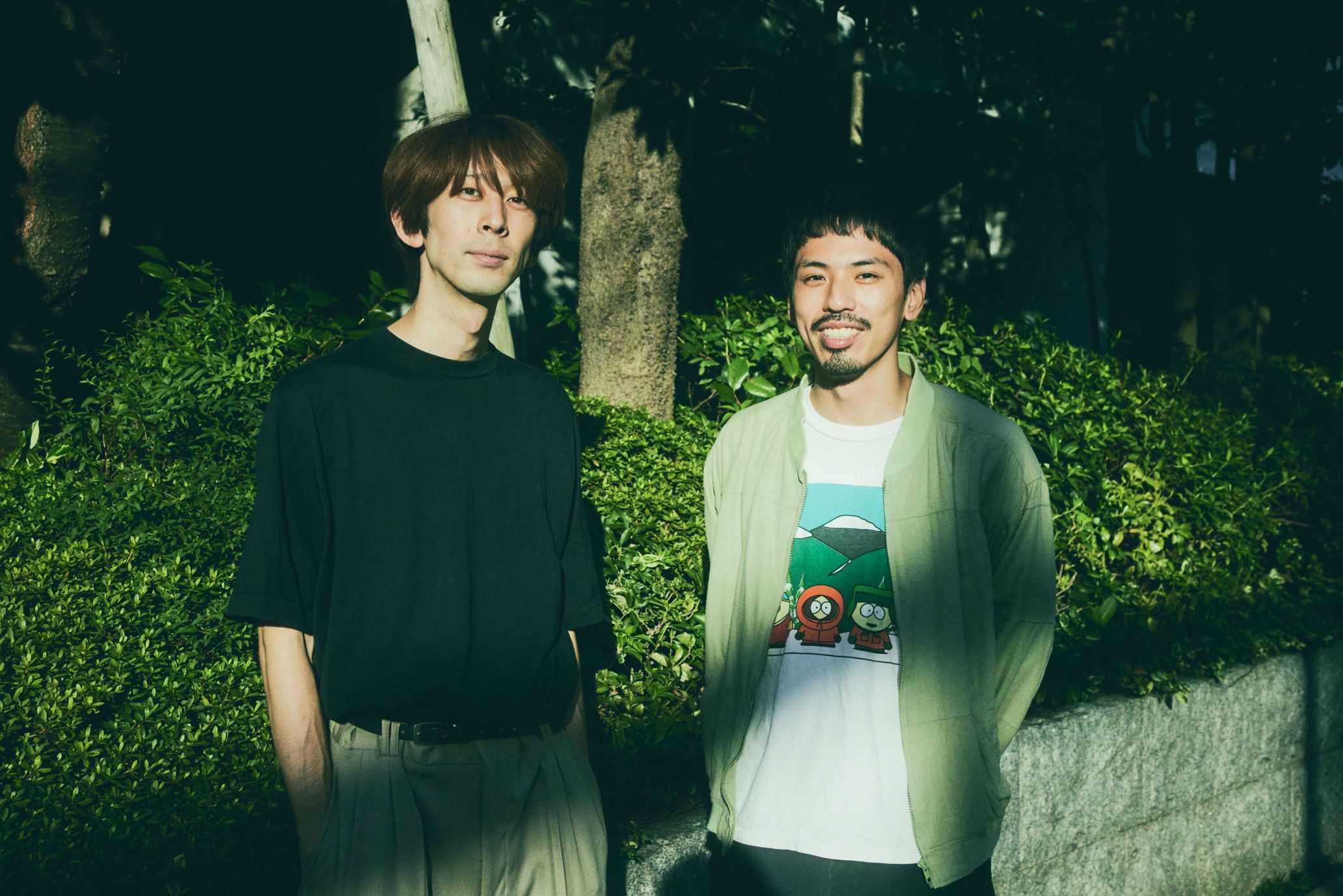 ——What did you feel after your first show (at Tsukuba Rock Festival on July 16) and the release party (at SPACE ODD in Daikanyama on August 10)?
Numazawa: Playing the keyboard from the stage for the audience was a very moving experience for me. At the same time, the image I had of the music changed. I approached the songs differently than the recordings, so even if I'm playing less synth notes, the music sounds filled out because we're playing as a band. I'm now aware that the songs I used to make with DTM can be played like this.
Sugawara: A show is live communication with the audience. As a band, we have to show something different from what we've expressed in our recordings. I really enjoy the process of exploring how to do that in SAMOEDO.
The release party had a very happy atmosphere, and the audience was moving their bodies the whole time. We had the perfect time. Everyone was moving to the music differently, which I loved seeing. It was as if a DJ was playing good music and the audience's bodies were freely responding to it.
——Now that the album has been released and the live shows have started, I think the band is finally in full swing. What do you want to do in the future?
Sugawara: Each member is involved in musical activities outside of SAMOEDO, so I think that SAMOEDO's activities will inevitably move at its own pace. I sometimes feel a little sad about that, but I'd like to be able to get together anytime and do things comfortably. It's not a specific goal, but I'd like to express what the band wants to convey in a way that's appropriate for each occasion.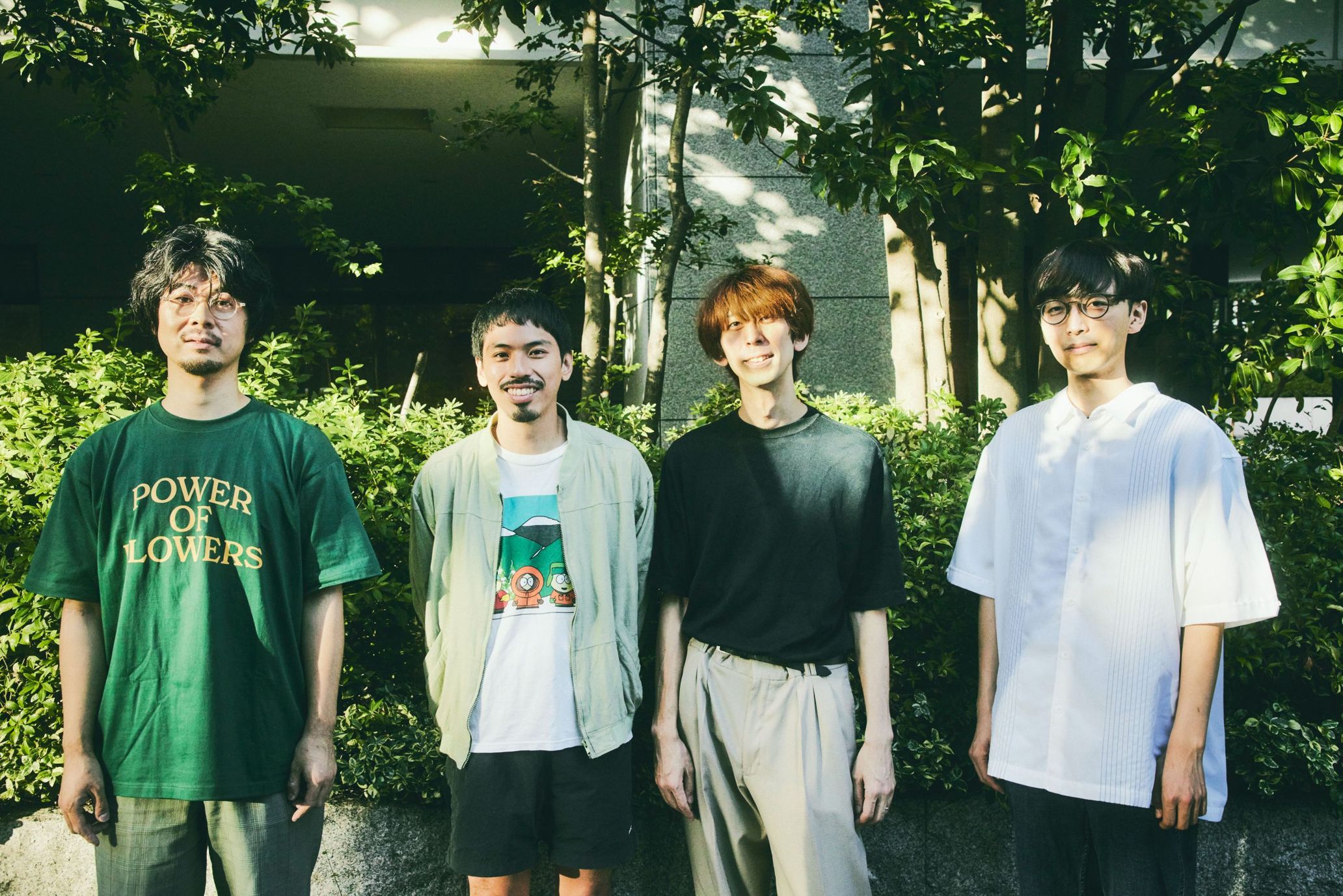 Photography Tetsuya Yamakawa
Text Ryo Tajima
Translation Mimiko Goldstein