Freestyle MC battles have rapidly gained traction in Japan for the past ten years. One person who is at the forefront of this trend is ID. By intertwining Japanese and English in his lyrics while firing up the crowd with his skillful flow, he has made his mark in countless MC battles as a powerhouse, and now serves as a regular on the TV show "Freestyle Teacher".
The powerhouse rapper has released his 1st album B1, at long last. He's said that this album was made over a two-year span while pushing himself to the limit and overcoming several struggles and conflicts. We asked him to reflect on his childhood and on the beginning of his career as a rapper, his freestyle rap, and the creation of B1.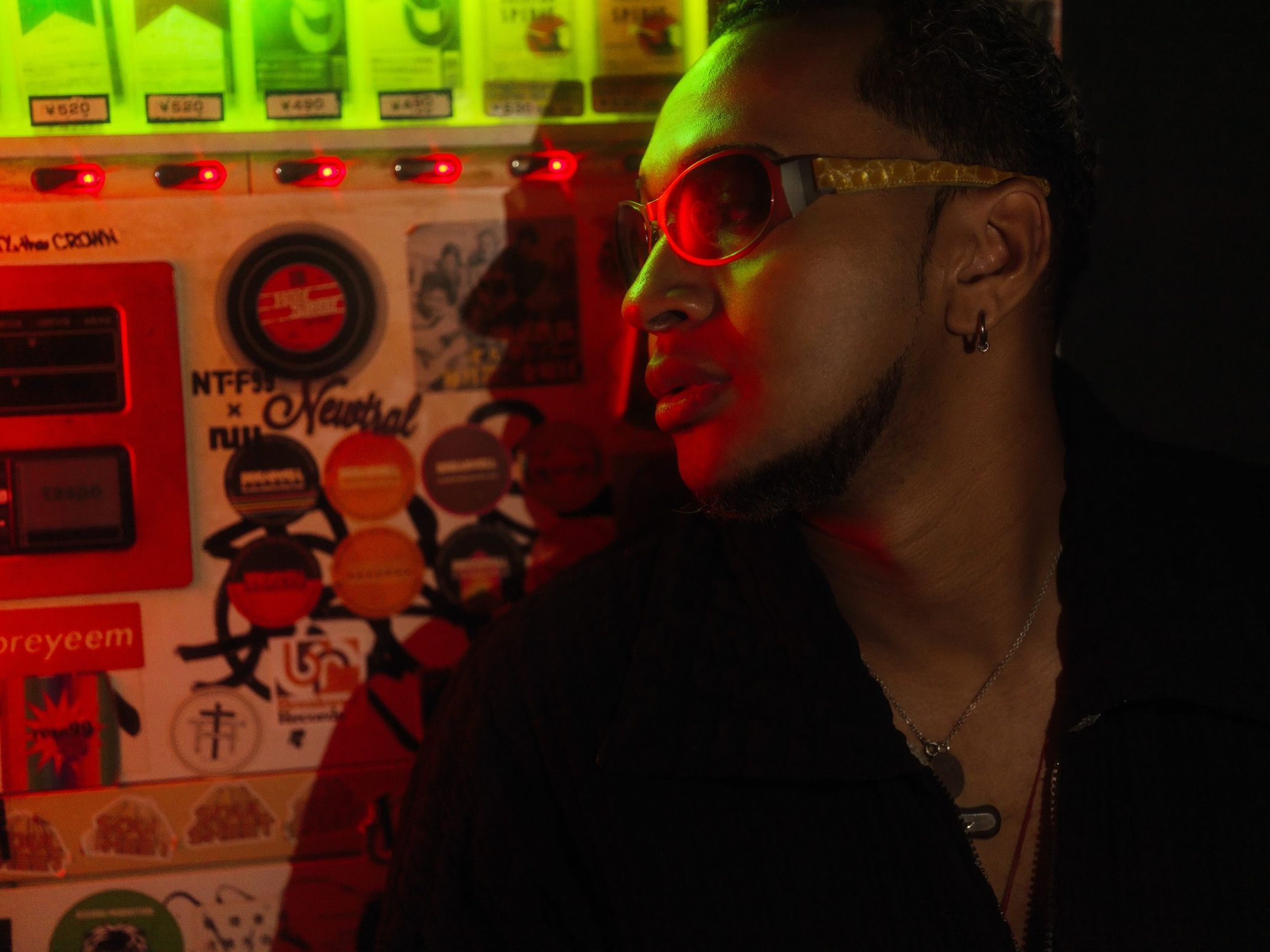 Musicality honed in the home
ID: The first music I liked was Jamiroquai's Virtual Insanity. I was probably around four years old. I felt like I knew the song, even though I didn't.
ID: Since then, my favorite thing has always been music. That's why it was revolutionary when I got my first earphones. I was happy because my grandma and grandpa would get mad at me when my music was too loud, but now I could enjoy my music outside.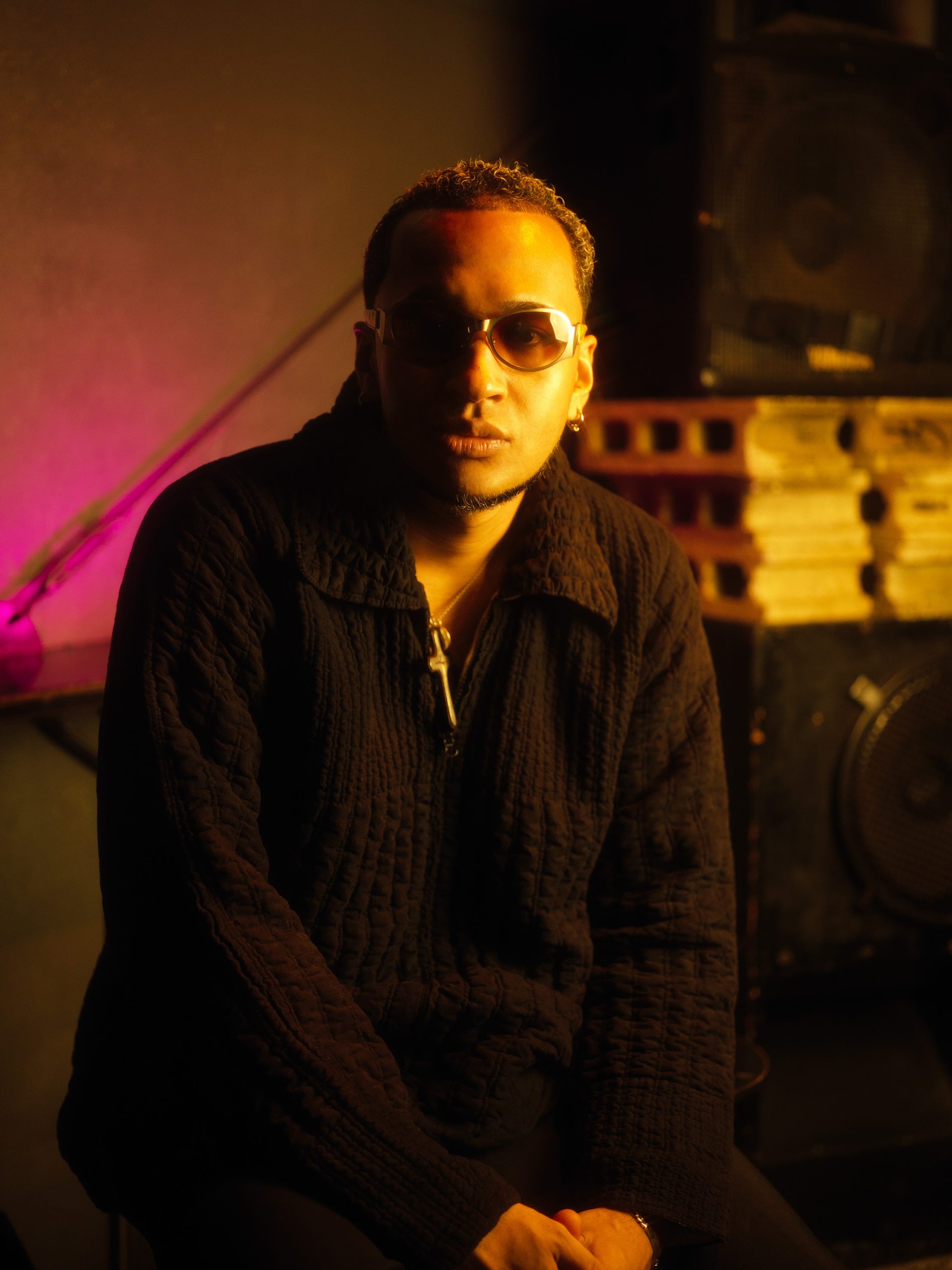 ID: My mother liked them. Other types of music, like black music, was always playing in my house.
ID: When I was a kid, I listened to every single CD my mother owned. I barely remember my father and my mother raised me, so I think my personality is similar to hers. I challenge myself no matter how big the task, and go against any rules that I don't agree with. I think I got those traits from my mother.
ID: It's not that my hometown wasn't suitable for me, it was more that I was in a minority position. People never approved of me apart from a small community who understood me. Black music justified that experience, so I found myself unconsciously gravitating towards it.
ID: I started wanting to listen to better music in elementary school, so I rented CDs based on its cover art. I listened to Gorillaz, Japanese rap, and a plethora of genres. That, mixed in with the music playing at home, made my musical sensibilities reflect my household more than my hometown.
Freestyle refined by competing with friends and skills
ID: When I was eighteen. I didn't have a specific purpose for moving, but I felt like it was my duty to move to Tokyo. I thought nothing would start in my small hometown, so I moved out here without a plan.
ID: I understand how other people felt in retrospect, but the people in my hometown didn't understand me when I was in my teens. I didn't mesh well with the conservative people who didn't understand even a fraction of what I was talking about. I didn't understand what everyone was afraid of, and I moved to Tokyo on a whim.
ID: I went to the club Ikebukuro bed on my third day after moving to Tokyo, but couldn't go in because I was still eighteen. I was roaming around, and the person I happened to talk to was this DJ named Dekaichi. We became close, and I got a job at the bar he was starting. After work hours one day, he said, "let's try to rap" over an instrumental that was playing. Everyone recommended I start rapping when I tried it out. I always wanted to do something vaguely interesting, so it's not that I was really trying to make it as a rapper, I just tried it because I thought it would be fun.
ID: For me, freestyle is more a game than a battle. It was fun playing sessions with people with more experience. Cyphers with them demanded sophisticated rapping with words that were incomparable to those used in the battles. There are freestyles that grab people's hearts without a rhyme pattern, and there are some more artistic freestyles. Battles require the former version of freestyle, but I'm more familiar with the latter since it was more common when I first started rapping. I'm still exploring that style.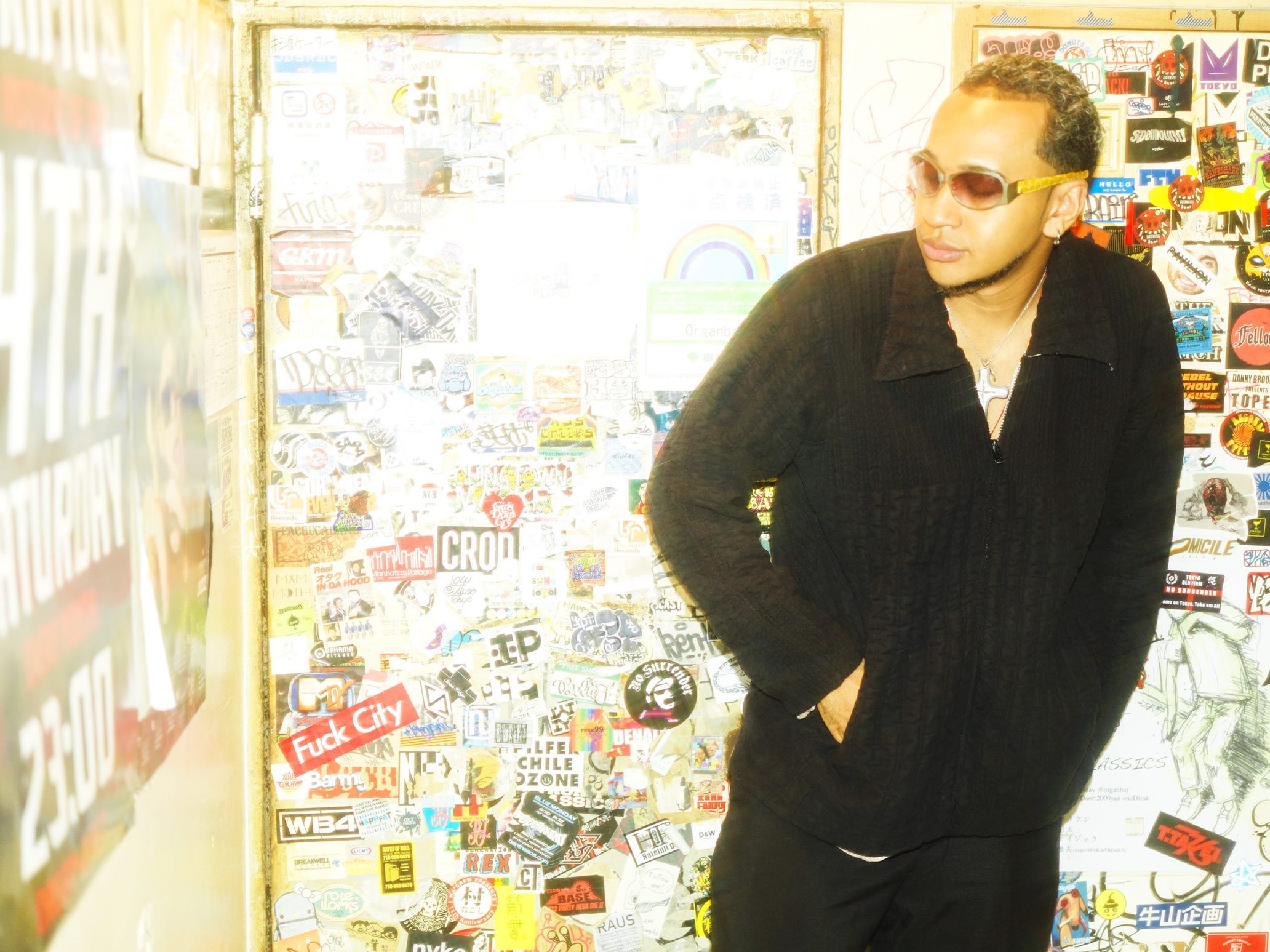 ID: Yes. BEAR, the manager of the bar, allowed me to perform for consistent events. Mr. Daibutsu, the previous manager, also accepted me, who was just starting out.
ID: I did. But none of the friends around me were satisfied with their surrounding environment. We were all close, but it was good that there was some nervousness in the air. We were all friends who gathered at Organ Bar, but we were all aiming high.
ID: They allowed me to perform so that I could get my name out there to be able to play more live shows. I learned a lot and had fun, but I prefer doing freestyles with my more experienced friends that I respect.
ID: I want it to proliferate more, but I'm also fine with it being the scale that it is now. I don't know what the right answer is, but that in itself is cool because that's hip-hop. If we no longer debated things, we wouldn't be able to move forward. But I do think that participating in battles is meaningful because people who know me through those battles access new music through them. Since appearing in "Freestyle Dungeon", I've been approached by more people on the street.
An album that comes to terms with the past self
ID: It was practice. I put a lot of thought into it so that what I wanted to create could fully materialize.
ID: I thought it would be a bit difficult to be consistent on a single album because the music I make incorporates various tastes. I chose this theme because it made sense for the vibe to be different if they were on different floors, and I thought that it would be satisfying to listen to if there were keywords connecting all the songs.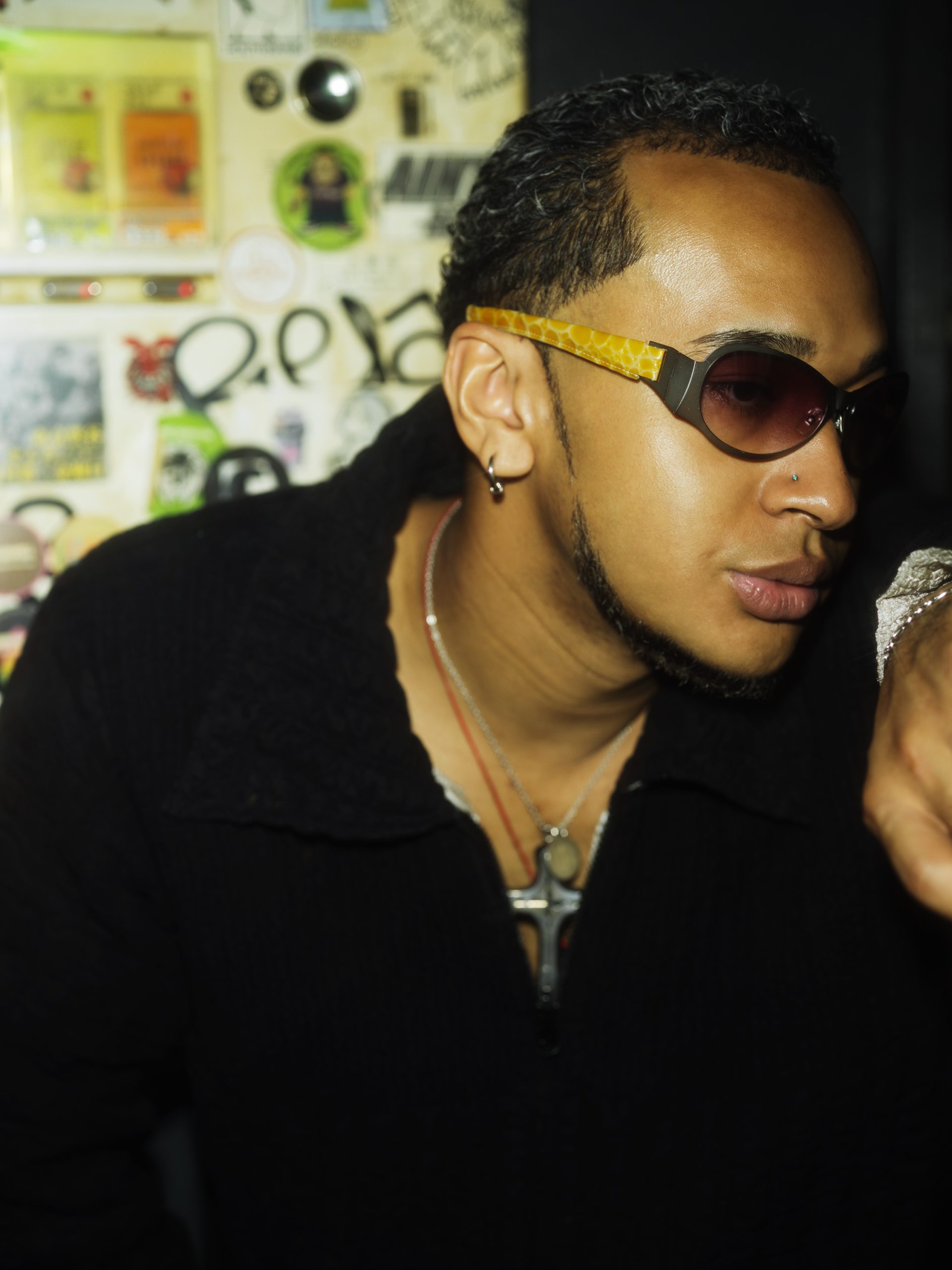 ID: I included some ambient noise in "B1", which are all muffled like sounds you'd hear in a basement. The ambient noises I put in the last song, "1", are more clear sounds. In other words, we've stepped outside at that point. When I first started out, I was doing things I didn't want to do. I did what I had to do but was not happy about it. Back then, it felt as though I was trapped in a basement and the surrounding sounds were muffled. The two years I spent making this album was time I spent struggling to make it sound clear. I feel so much better now that it's finished. I feel like I've lost the grudge I was holding, and therefore have been able to get closer to my ideal self. I also wrote the lyrics of the album so that the general audience listening to it could feel hope.
ID: Instead of writing lyrics that are moving or have strong punch lines, I consciously wrote lyrics that come with realizations once the meaning behind the words are understood. The messages aren't direct; the phrases are more twisted. I never liked expressions that were too literal. But you can't show off too much. I tried to leave a trace of human-ness in there, because it would be boring if it had no flavor. That's why I want everyone to pay close attention to the lyrics. I'm confident they'll be satisfied if they do.
ID: The two years that went into the making of B1 consisted of a year of preparing and a year of trial and error with the songs. I was able to level up during this time, so I think my work will be a lot faster moving forward. I haven't decided on what the content will be, but I'm thinking about presenting one thing within the year. In the future, we're also looking at production overseas.
ID: Either way, the songs can't be lame. I was taught by those with more experience in the industry that it has to be a dope sound, and I also believe that. The roots of this way of thinking I've inherited from my mother, as well. I want to continue to pursue a "darkness" that will convince those I respect.