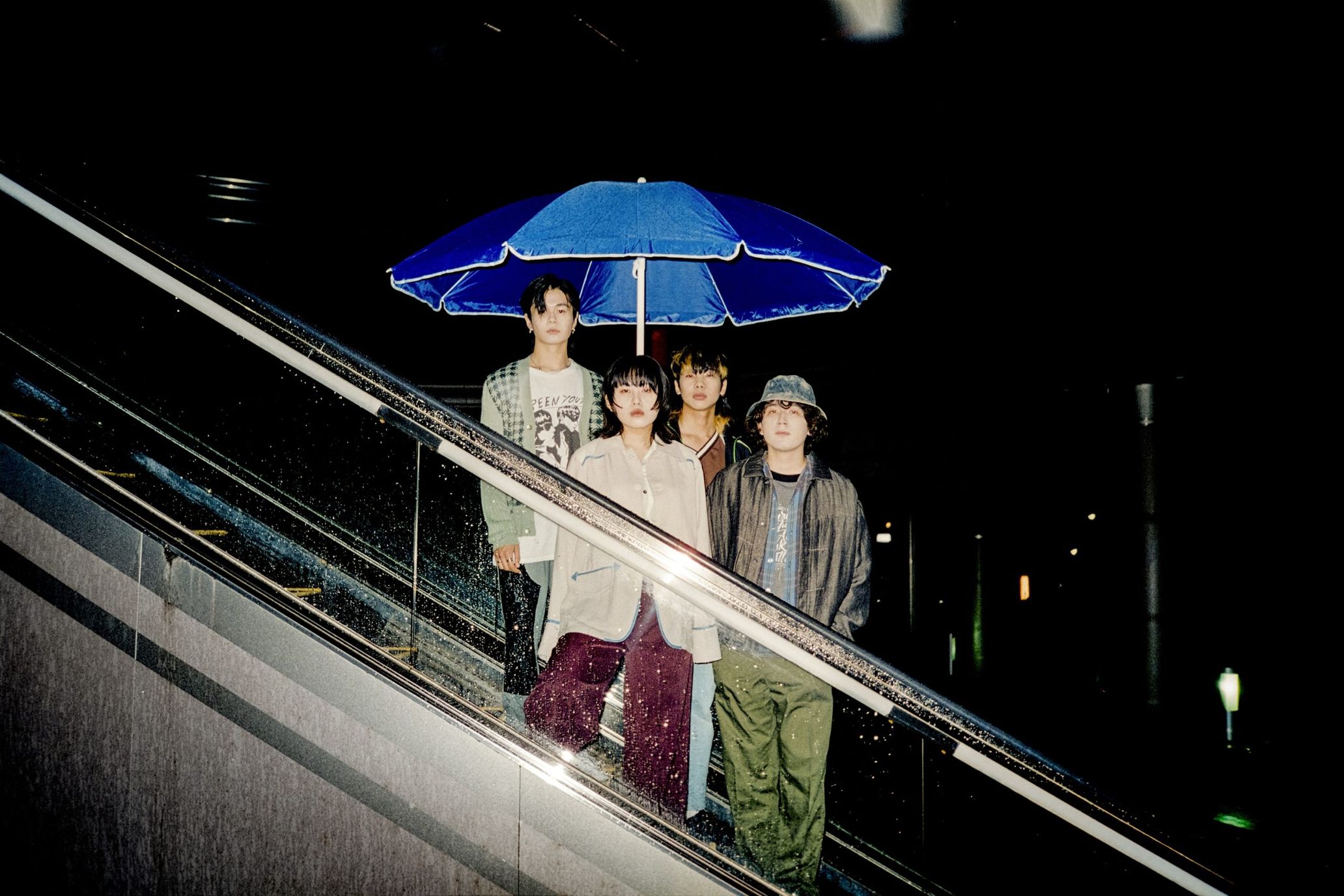 It's been two years since a group of four high school students in Tokyo released songs that overwhelmed us with their advanced level of music in 2020. Chilldspot's presence in the music scene has spread far and wide, and are thrilling audiences all over Japan. Their presence at music festivals is also significant; once you see them live, you can't help but be intoxicated by their sound.
Although we've been seeing them perform more at large music festivals and events, if you think about it, they've only recently turned 20 years old. Yes, they're the youth of Gen Z and beyond.
In this interview, we asked how they came to form the band, what kind of music inspires them, and how they make their music their own. We spoke with the vocalist and guitarist of the band, Hiyune.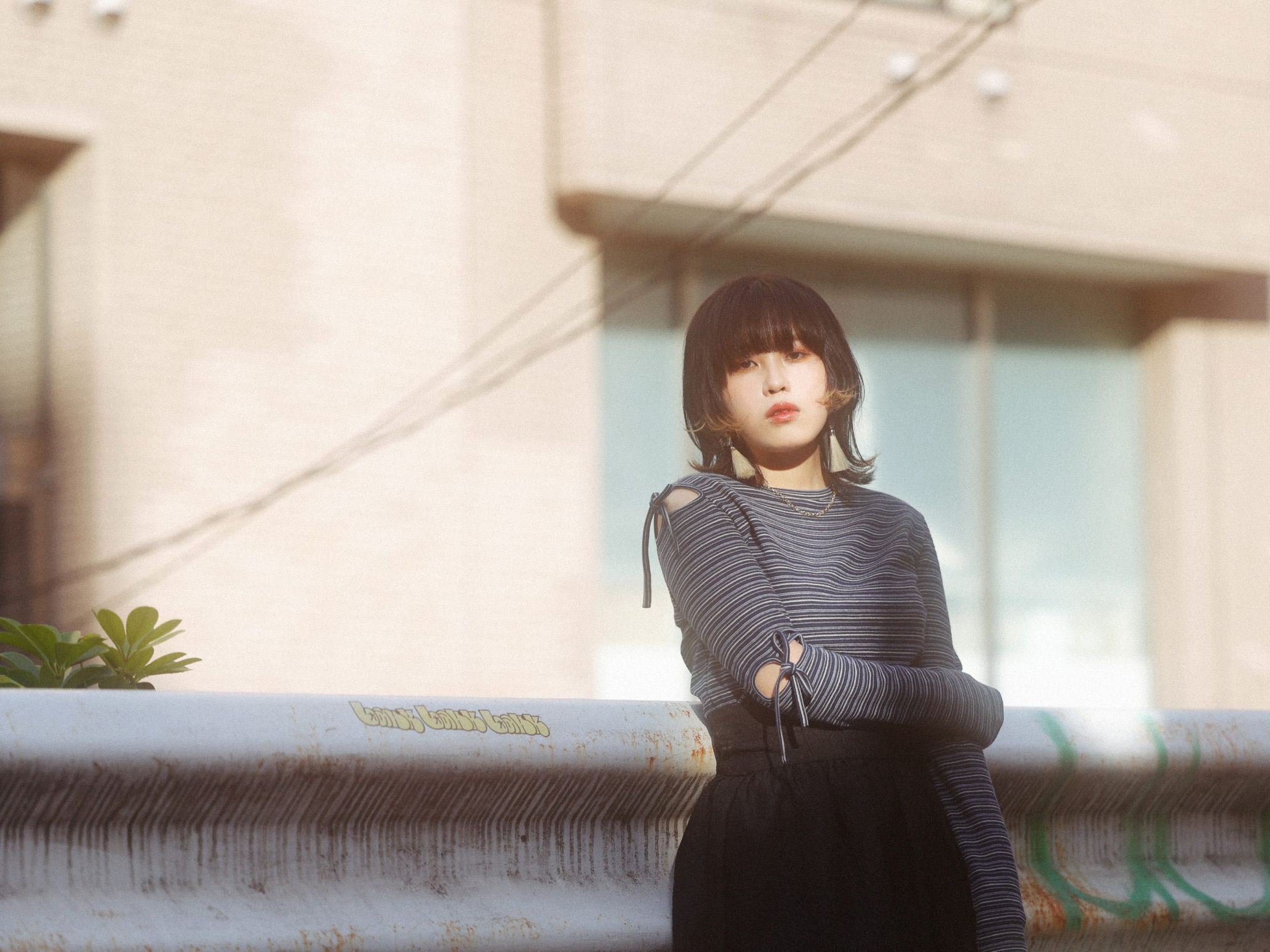 I formed a band to make the most of my original music
Hiyune: In the beginning, I accompanied myself singing and wrote original songs. But since I had no understanding of DTMs and my guitar skills were lacking, I wasn't able to make the most of my songs. That's when I decided to form a band.
Hiyune: As for singing original songs with guitar, I was inspired by Aimyon, Sakura Fujihara, and Remi (Matsuo Remi) of GLIM SPANKY, who all sang while playing acoustic guitar. In terms of original music, the answer is simply that my mechanical ineptitude made me give up on making music on DTMs. So instead of using a computer, I chose to use a guitar to write. Besides, computers are too expensive for middle/high schoolers; a guitar was easier to get a hold of. Now I can manage DTMs, but I still make demos with my guitar. I guess it suits my personality.
Hiyune: Yes. I started writing songs in my first and second years of high school. The first song I wrote is called "Yoru No Tanken". After that, I continued writing songs on my guitar, and during the winter of my second year of high school, we started writing songs as chilldspot.
Hiyune: The first person I invited was Kozaki, a childhood friend from elementary school. Then, I recruited Justin, who was in the same after school band club as me. Ryozan went to a different high school, but we were fortunate enough to play in the same band at a joint music event for schools in the area. I liked him ever since that experience playing together. And that's how I asked each person to join the band. At the start, all I did was invite them to play my original songs with me. We were just doing it to genuinely have fun as a band.
Hiyune: Not really. I made the songs on the first EP, the youth night thinking that it was J-pop. I personally wasn't aware of any black musical influences while making it, but my band members and people around me often mentioned that parallel, which surprised me. I guess all the members like listening to Nulbarich and Kroi, so perhaps we were all naturally influenced by them.
Hiyune: I didn't. I wasn't even conscious of it. I mostly only listened to Vocaloid music all throughout middle school. But once I started high school, I was moved by GLIM SPANY's "Orokamono Tachi" and thought that Nulbarich and Suchmos were cool, that I imitated their singing, fell in love with their melodies, and learned their lyrics. I do believe those influences have made me more versatile.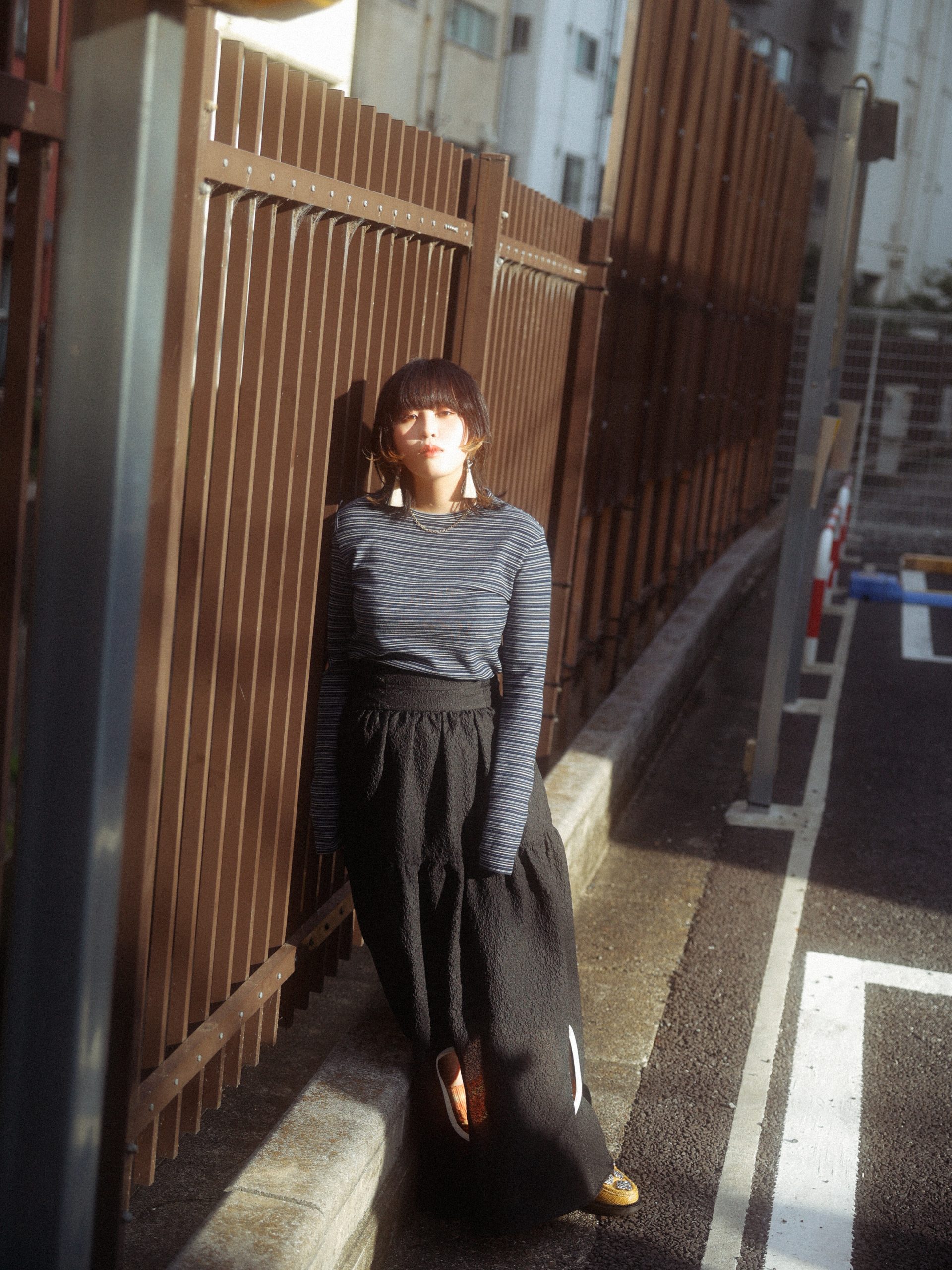 Our strength is that we aren't bound by genres
Hiyune: I think our roots have stayed the same. I just want the members to keep having fun. However, the more the band grows, the more our sensibilities change as we expose ourselves to more music. Therefore, I think the music that we want to make has changed since we first started. Our strength is that we aren't bound by genres in this age of subscription services where you can listen to music without being restricted to a singular genre. We want to incorporate whatever music we like in that moment into our music and express it as chilldspot to the fullest extent. Also, in terms of scale, we used to enjoy playing among our friends, but now that we're performing on larger stages more often, I've developed a clear desire to become a band that's suited for such venues and to create a groove that envelops the entire crowd. We'd like to grow in that area.
Hiyune: I've been into alternative-leaning music. I listen to Sasha Alex Sloan and Maggie Rogers a lot. I think the songs "Like?" or "BYE BYE" from our EP Titles were heavily influenced by them. Other artists I listen to include Claire Rosinkranz and Beebadoobee. I like the lo-fi sound of Arlo Parks and Rex Orange County, too. Even though they're not considered alternative, I like their sound quality.
Hiyune: Yes. But I've always liked alternative and grunge. I think the song, "Ningentte" on our first EP really rocks. That's why we personally feel we've always been consistent! Instead of trying something new or out of the ordinary for every project, the members are flexible enough to adapt to what I'm into at that time.
How to retrieve and internalize the overflowing amount of information
Hiyune: This is neither good nor bad, but I think my generation's weapon is that we're able to absorb things quickly. We're in an environment where we can listen to different music via subscriptions, which then helps us obtain ideas. Although it's easier to acquire, the problem is that it's difficult to internalize and make the most of that information.
Nowadays, even if you don't have the sheet music for a song you're interested in learning, you can easily find the tabs for it. Instead of copying that tab, learning it by ear can help you internalize it and develop your musical expression better. There's a lot of information you can absorb, but you have to choose your own path of hard work to retrieve the information as your own. I think that may be the difference between us and our predecessors' generations.
Hiyune: Exactly. If you wanted to make songs on your own, you could use a DTM, and you can look for band members on the Internet. The time it takes to act on something that you thought of is very quick. For example, if you go viral on TikTok or another social media site, you could even sign with a major label. Taking action and it immediately leading to virality might also be a Gen Z characteristic.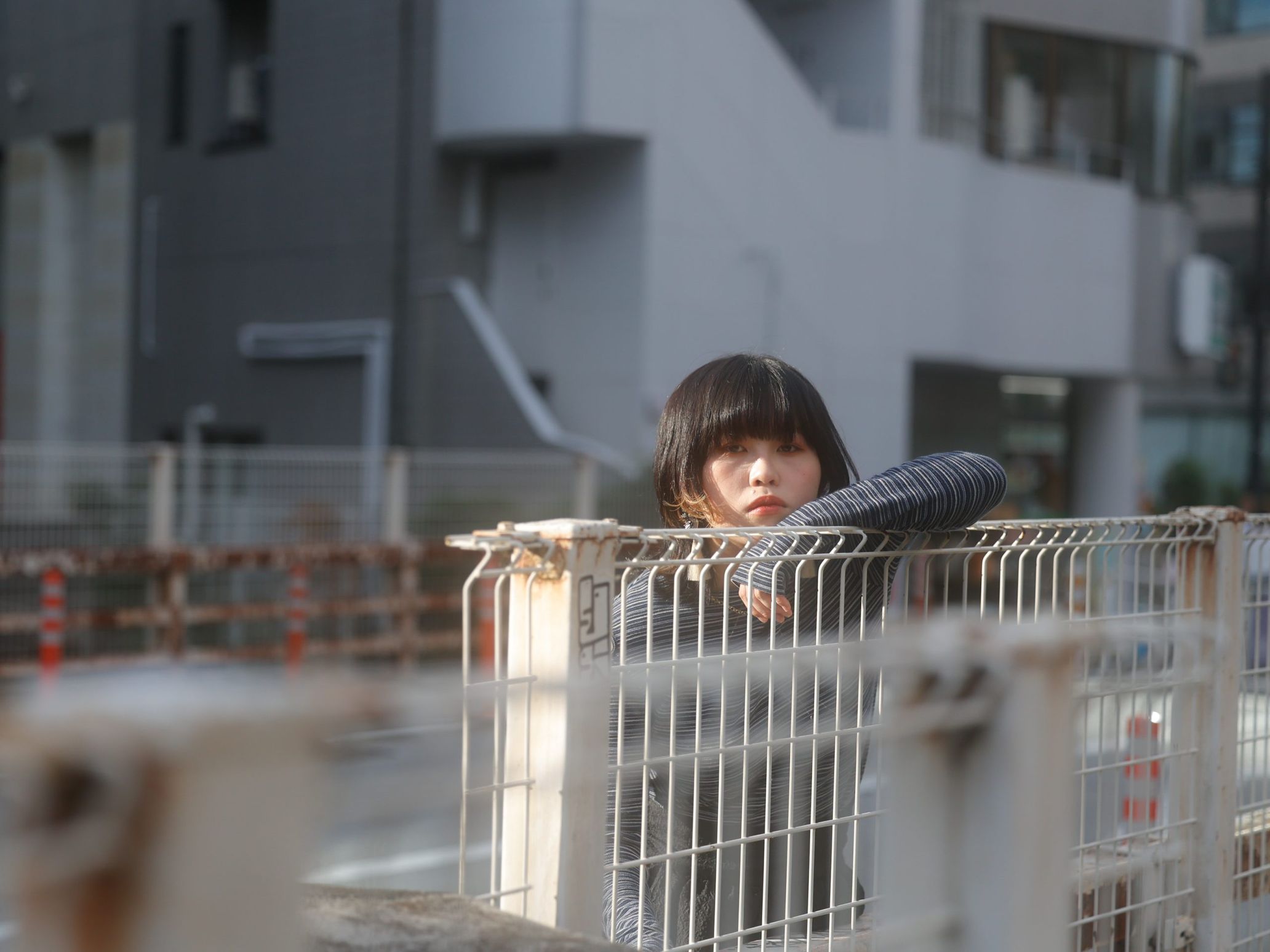 Music that's not aiming to trend, but that we can confidently say is good
Hiyune: We've never been particularly conscious of going viral because of our belief that we want to make music that we can have fun with. It would be great if the music we like to make was accepted by social media and resulted in an influx of listeners.
Hiyune: Yes. If we can't make fun music that we think is good, I don't believe our listeners would enjoy it, either. Even if there's not much response from the listeners, the fact that we made something that we can confidently say is good is incredibly encouraging. That's why we want to do our best to create what we love now, without making any compromises.
Hiyune: It used to be vague, but now that we've performed at various festivals, I have a clear goal of wanting to be a band that suits a big stage. It's not simply that we want to be more successful, but the consensus of the members is that we want to increase the number of listeners we have so that one day when we perform at a big venue, we'll be a band that doesn't look inferior to the stage.