SuperDeluxe was a legendary live space in Nishi-Azabu where experimental events were held nightly. It was not only a base for artists such as Keiji Haino, Yoshihide Otomo, and Seiichi Yamamoto, who represented the Japanese underground scene, but was also one of Japan's leading cultural transmitters, hosting shows by international musicians such as Jim O'Rourke and Alvin Lucier. However, due to demolition of the building where it resided, it regrettably ended its 17-year history in 2019.

Three years later, in 2022, SuperDeluxe relocated to Kamogawa City, Chiba Prefecture, to make a new start as SupernaturalDeluxe, a hybrid laboratory that brings together music, food, the natural environment, regenerative agriculture, and local community. The atmosphere is created based on permaculture, and artists, audiences, and local residents participate and are connected through shared "experiences." Music is a part of that. We interviewed co-directors Mike Kubeck and Phil Cashman about how the primitive yet creative SupernaturalDeluxe came into being.
In the first part of this interview, we talked to Mike Kubeck about the background and unique development of SuperDeluxe.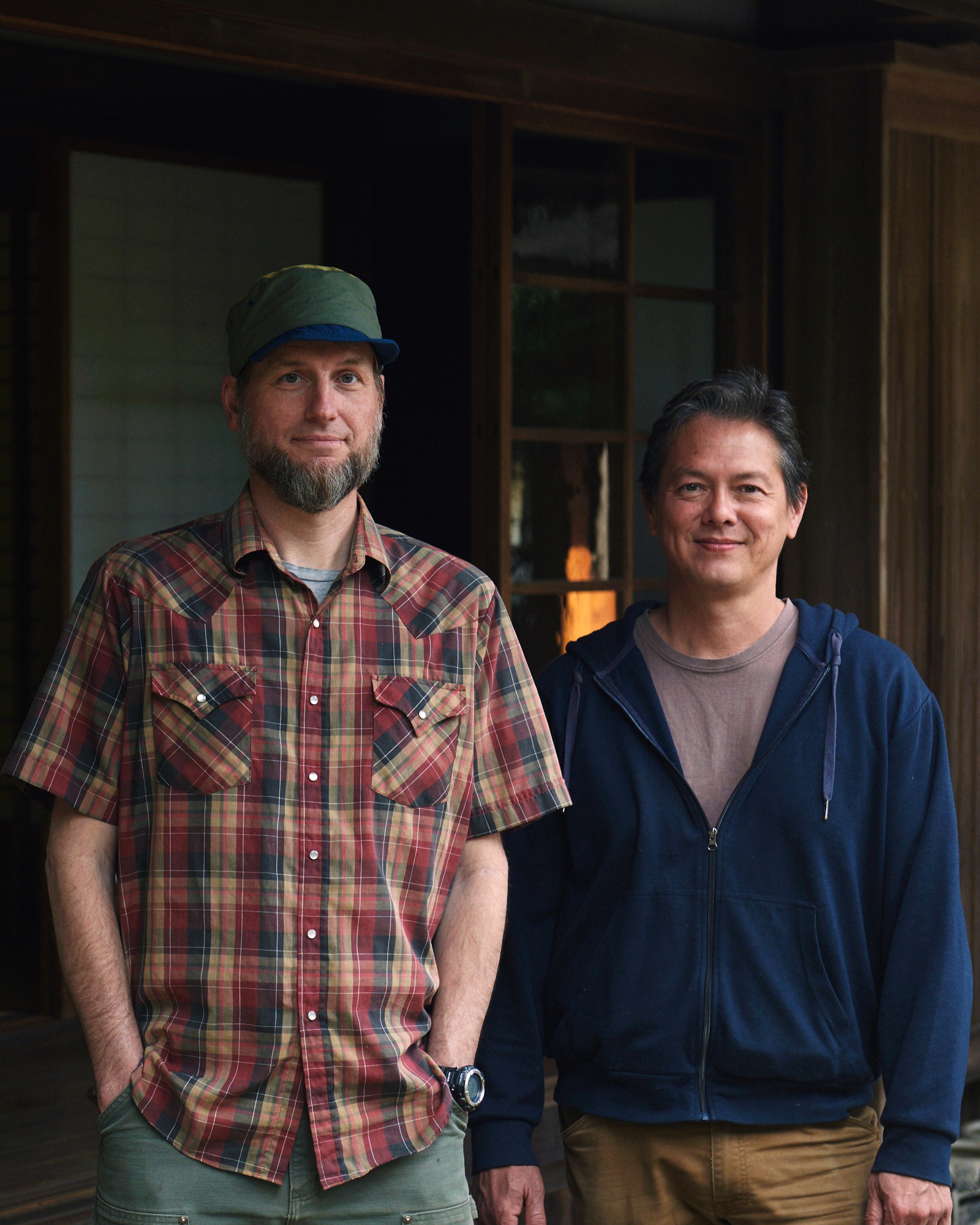 SupernaturalDeluxe
SuperDeluxe was a one-of-a-kind cultural center that led the underground scene, regrettably closed in 2019 due to demolition of the building. After that, SupernaturalDeluxe opened to the public for the first time in September 2022. This "place for new experiments" had been quietly undergoing preparation in Kamogawa City, Chiba since 2020. SupernaturalDeluxe is a long-term collaboration between Mike Kubeck, Director of SuperDeluxe, and Phil Cashman, Director of Permaculture AWA. Their aim is to revitalize a registered cultural property in the heart of Kamogawa City and its vast grounds as a place offering expression, education, new experiences, research, and contemplation. The restoration is a work in progress and will not be completed for several years. The project will include workshops and other public presentations on the process of achieving sustainable operation and management that places emphasis on community and ecological health. The memorable first concert featured Eiko Ishibashi and Jim O'Rourke.
Toward a place for genre-less collaboration and discovery
–I would like to ask you about the beginnings of SuperDeluxe in Nishi-Azabu, a space that would bring together music from Tokyo's underground scene.
Mike Kubeck (Mike): In the early 1990s, the underground scene was thriving in Tokyo, and there were many exciting events taking place in various places, such as the student hall of Hosei University, along the Chuo Line, and at "La. mama" in Shibuya. I went to live concerts almost every night.
In Los Angeles, where I went to university in the late 1980s and early 1990s, there was a great Hip Hop scene, club scene, and interesting events like Lollapalooza, but in Tokyo, there was music beyond imagination, even more than in Los Angeles. But at the time, I simply loved music and had no idea of opening my own music venue.
The turning point came in 1998. Together with the creative unit Namaiki, Klein Dytham Architects, and other people, we started a craft beer company called "Tokyo Ale" in a space called "Deluxe." Deluxe was a shared office in a converted warehouse in Azabu Juban, where our brewer and I organized live events and served beer.
The shared office was also used by the interior design company, "Spinoff," and DJ QUIETSTORM. Eventually, everyone's work became too busy to allow for many live events in the shared space, so we decided to move these activities to another location, and opened SuperDeluxe in Nishiazabu in 2002. Initially, it was going to be a brew pub, but the members of Tokyo Ale saw new potential in the space and thought it would be great for improvised music and other performing arts. In the end, we decided to forgo the brewery and concentrate our operating as an event space. This was the beginning of SuperDeluxe.
–From the beginning, SuperDeluxe hosted avant-garde events, but as the years went by, the events became more and more intense as some of the best artists in the scene began to appear. What kind of venue did you want SuperDeluxe to be?
Mike: Our desire from the beginning was to create a place where artists from diverse disciplines, including music, dance, photography, and film, could interact with people from different fields and experiment freely. We all had friends who were artists working in various disciplines, but they didn't have much contact with each other. We thought it would be interesting if they collaborated more. So we created opportunities for them to connect by inviting artists we thought might have chemistry with each other to perform on the same program so that they could experience each other's work directly.
We wanted to make a place where both artists and audiences could enjoy themselves and where we could experience new creations and experiments that we could never have imagined. The thought was that if we could provide the infrastructure and environment, we could create unexpected encounters and witness something new. And that's pretty much what happened!
–How did you go about planning the event to enhance the creativity and interaction of the event?
Mike: It was important to have a supportive attitude toward realizing what each artists wanted to achieve at SuperDeluxe. We were also willing to proceed with projects without knowing everything about each artist. If there was something about them that we intuitively liked, we would just trust them. Then, confirm the quality of their work by experiencing their performances. This way, both the audience and myself can enjoy "something new." It's a luxury to be able to experience something for the first time, live.
I think this method of working is quite experimental, and as Director, I worried about many things, but that's also the nature of experimental and improvised music. If you don't enjoy this process, you won't be able to produce something unique.
On the other hand, I can also feel like an audience member and plan an event just because I desperately want to see it.
For example, we had a collaboration between the manga artist Toyo Kataoka and the theater company Tetsuwari Albatrossket. I felt that they somehow shared the same worldview, and I wanted to ask Toyo-san to draw a poster for the "Tetsuwari" performance. They hit it off so well at the meeting, it was decided that Toyo-san would also appear on stage. Even more, Toyo-san joined as member of Tetsuwari for a certain period after that. Things like this make me thankful to work as Director.
–Unique events were held every night in your venue, but what was the most memorable project for you?
Mike: There were many, but the duo of Tony Conrad and Keiji Haino was genuinely amazing. Another memorable project was a performance by the Dutch big band Willem Breuker Kollektief with the Tokyo dance company Strange Kinoko Dance Company, which turned out to be something different from a concert, and more of a fusion of dance, music, and theater.
Carsten Nicolai's live performance was also mind-blowing. Experiencing the process of his worldview revealing itself through images and sound in close quarters was very special.
I am proud that through SuperDeluxe, I could communicate with many artists and experience the process involved in their expressions.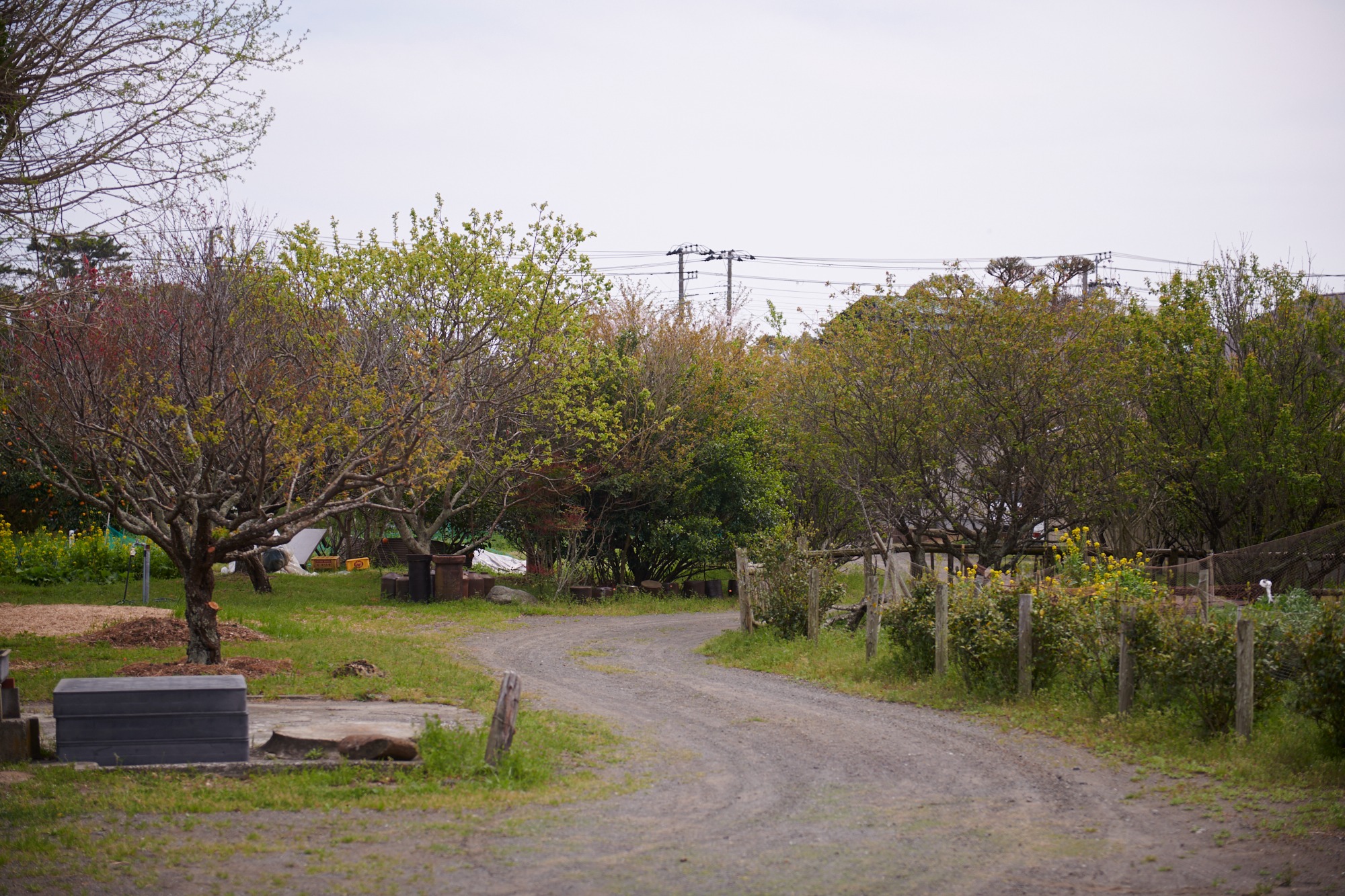 A community spreading from person to person
–SuperDeluxe was truly invaluable for the fact that it brought together independent artists from not only Japan but from all over the world. How did those miracles happen?
Mike: Actually, it was all through word-of-mouth (laughs). If a performer has a good experience at SuperDeluxe, that person will recommend it to another artist.
For example, musicians Carl Stone, Phill Niblock, and Jim O'Rourke have connected SuperDeluxe with many great artists. Even if we didn't know the artist, we could feel comfortable proceeding with the project with these introductions. In this way, the community grew bigger and bigger.
We had to close our space in Nishi-Azabu after 17 years, but we were able to meet people from all over the world and build an unparalleled community. I hope we can meet even more artists and continue to present exciting performances in the future.
Photography Masashi Ura
Interview Akio Kunisawa
Edit Jun Ashizawa(TOKION)
Translation Shinichiro Sato(TOKION)