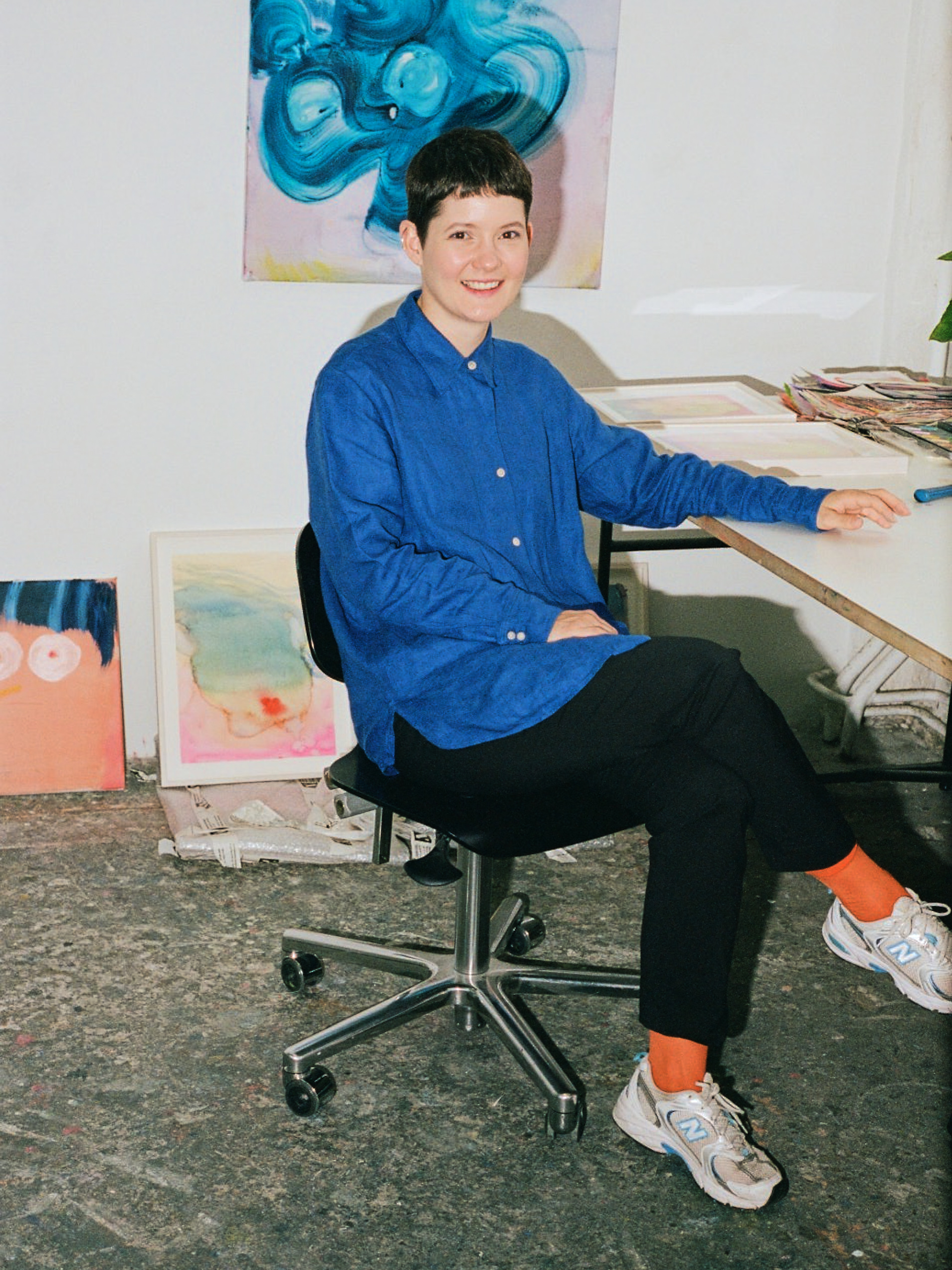 With her adorable smile, Berlin-based Aneta Kajzer is one of the young artists actively hosting solo exhibitions in Germany and various parts of the world, including Paris, Copenhagen, and New York. Her debut solo exhibition in Japan, titled "Melt Away," took place at "104 GALERIE" in Nakameguro, Tokyo, from July 7th to August 10th.
When I visited her Berlin studio,she was juggling a hectic schedule, having just finished preparations for Berlin Art Week which took place in September.Where does that drive and focus come from?
Her works, painted with oils, exude a fluidity reminiscent of acrylics and, upon closer examination, unveil a realm of abstract characters and a diverse array of expressions. Her remarkable artworks, defined by the dominant use of blue, intentionally exclude black. Instead, she creates a somber atmosphere with shades of indigo blue and deep purples. Located in the wedding district, Aneta's studio is one of 70 artist studios within an old building. During my visit, she showed me numerous works, from archived pieces to her most recent creations, as she shared her creative journey, inspirations, and thoughts on Japan.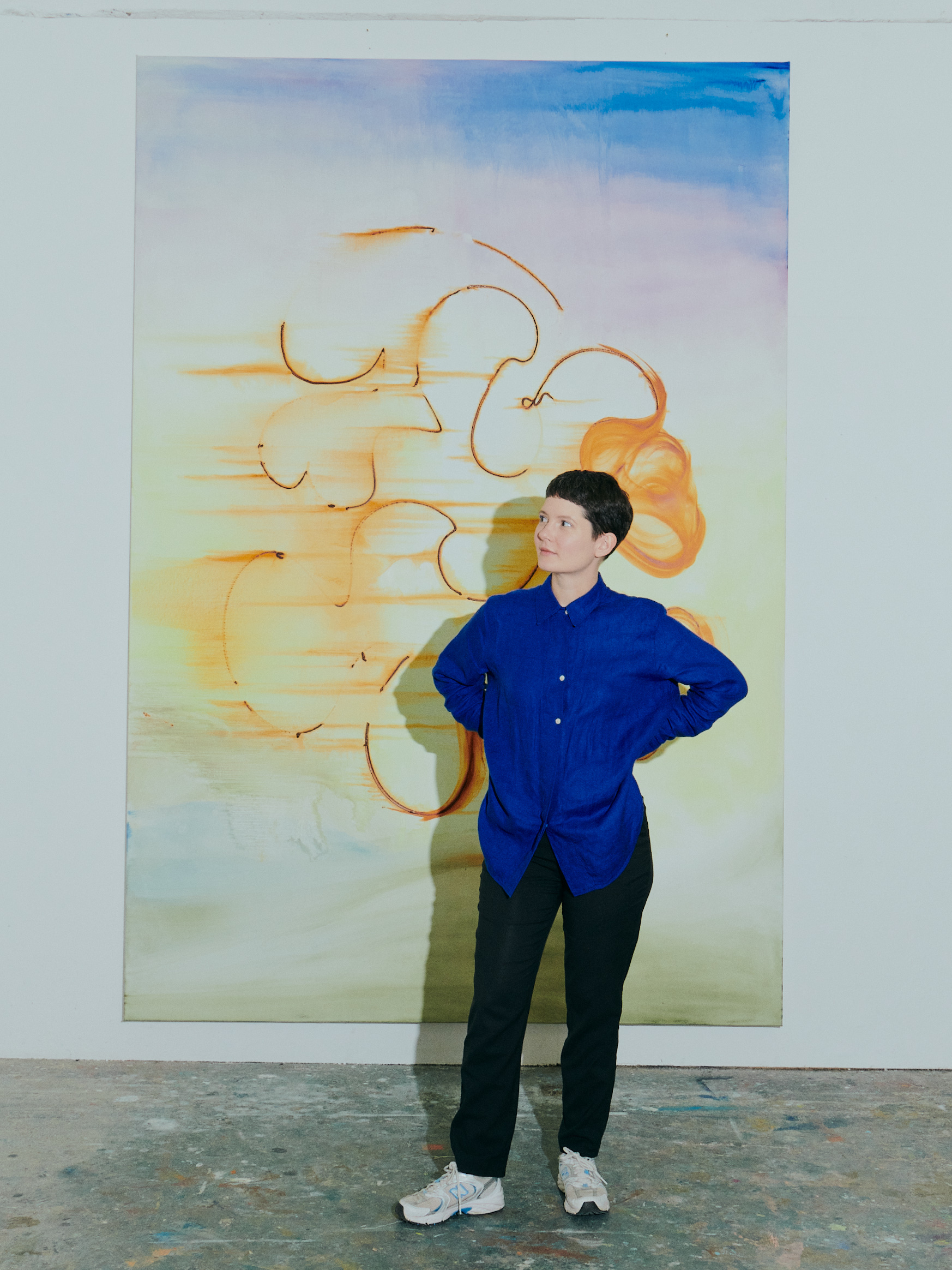 Drawings that "melt" on the canvas.
−−Although your artworks are created using oil paints, they possess a remarkable fluidity, almost resembling watercolors. In your recent pieces, you've referred to the technique as "melting," as the paint moves across the canvas. Could you tell us the methods?

Aneta Kajzer: I've adopted a new approach to thinning oil paint and intentionally guiding it to flow over the canvas. While working, I position the canvas on the floor, and as I lift it, I manage the descent of the paint, letting it cascade downward. I often describe this technique as "melting away" on the canvas. You don't know how it turns out, and it doesn't always go the way you would expect, which is also what makes it interesting. It's a delicate balance between controlled gestures and the unpredictability of materials.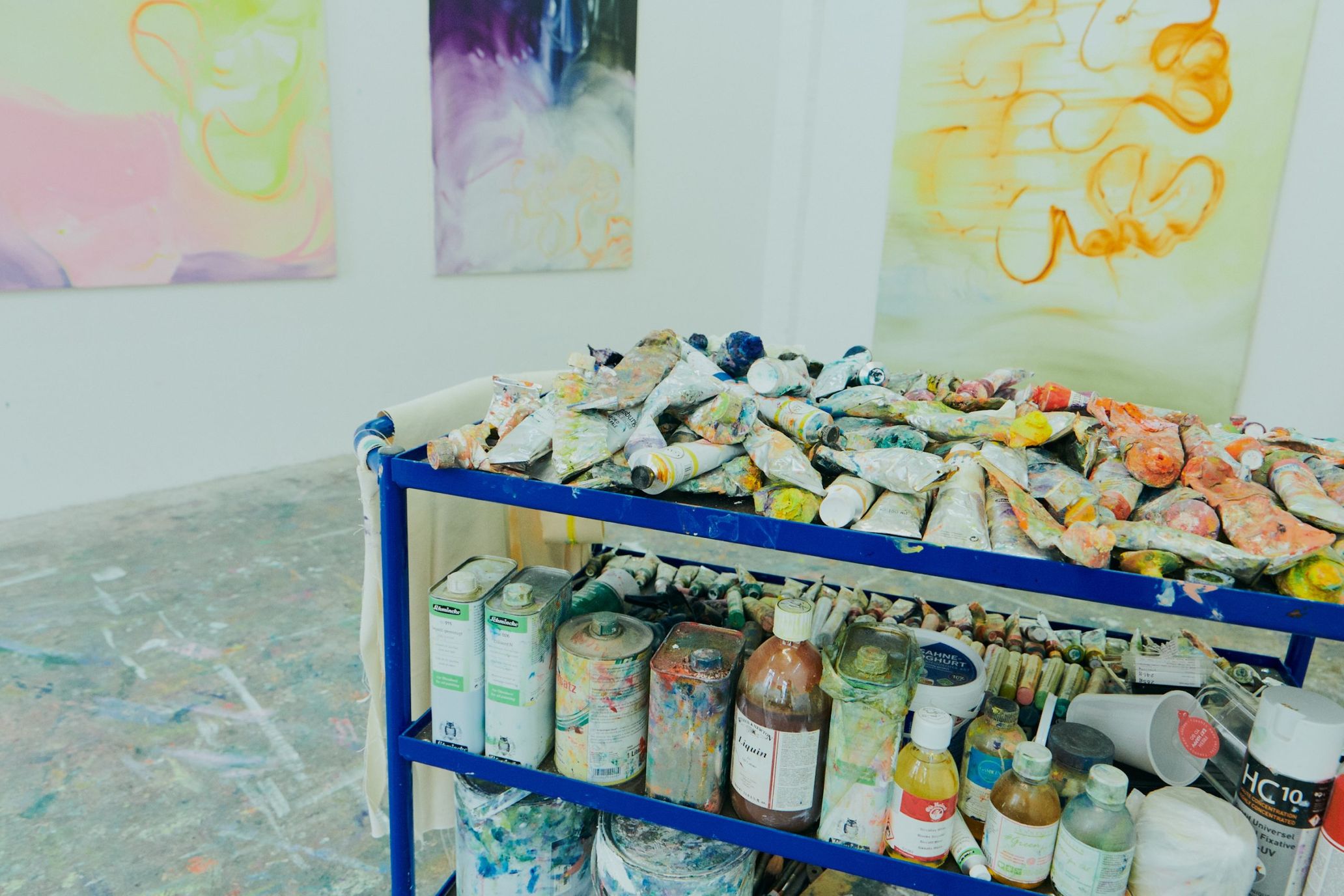 −−Your artworks feature an array of abstract characters, which portray loveliness and femininity in surreal darkness. How do you come up with those characters?
Aneta: These characters materialize right from the paint on the canvas. I don't engage in sketching or begin painting with a particular character in mind. I take inspiration from objects associated with facial characteristics, guiding my brush as it goes. A simple brushstroke can become a mouth, a smile, a hint of sadness, or even an expression of anger – that's how they come to life. Certain types of emotions can be delivered through facial expressions, but the one I look for is ambivalent in most cases. It's not just fun or just sad. Dark paintings can hold elements of humor, while bright paintings can carry melancholy undertones.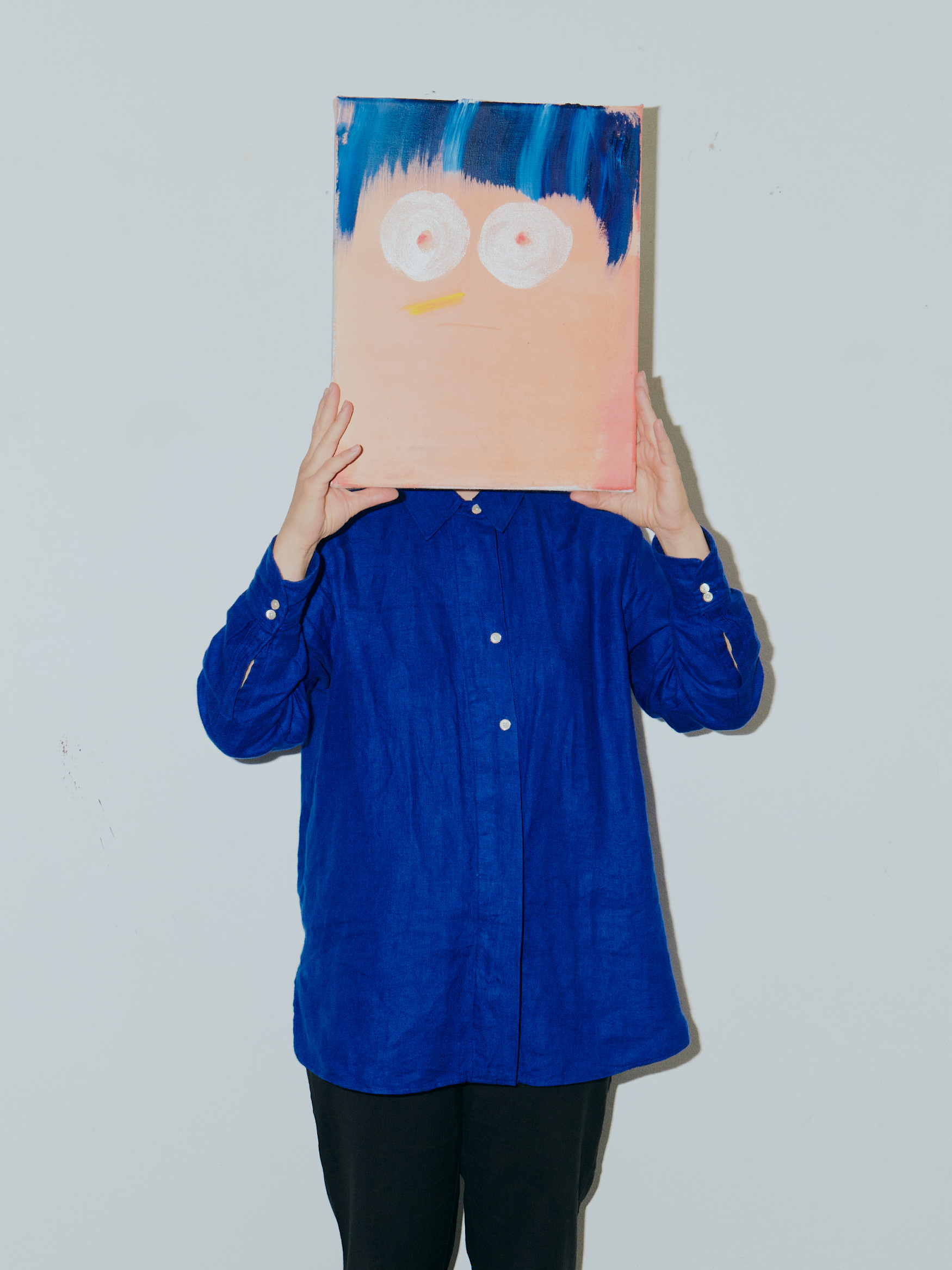 −−Your use of color is striking. Is there a specific aspect that holds your particular attention?
Aneta: My approach to color is fundamentally open and permissive; all colors are accepted, and anything goes. However, a certain balance is imperative within the finished painting, and this balance can be either a striking contrast or its complete reverse. I don't follow any strict color rules, but I typically avoid using black oil paint if there's any. For darker areas, I prefer deep purples such as quinacridone mauve and dark blues like indigo.
Aneta's solo exhibition debut in Japan
−−You took part in the group exhibition "104 INTRODUCES" at Nakameguro's 104 GALERIE in Japan in April 2022, but is this your first solo exhibition in Japan?
Aneta: Yes, it's my first solo show in Japan. It was such an exciting experience! Whether in Japan or any other country, showcasing my work is always wonderful. However, what captivates me is the opportunity to connect with new people, engage in discussions about art, and get some fresh perspectives and innovative ideas within art. Japan has been a country I've wanted to visit, and hosting my solo exhibition in Japan felt like a dream come true.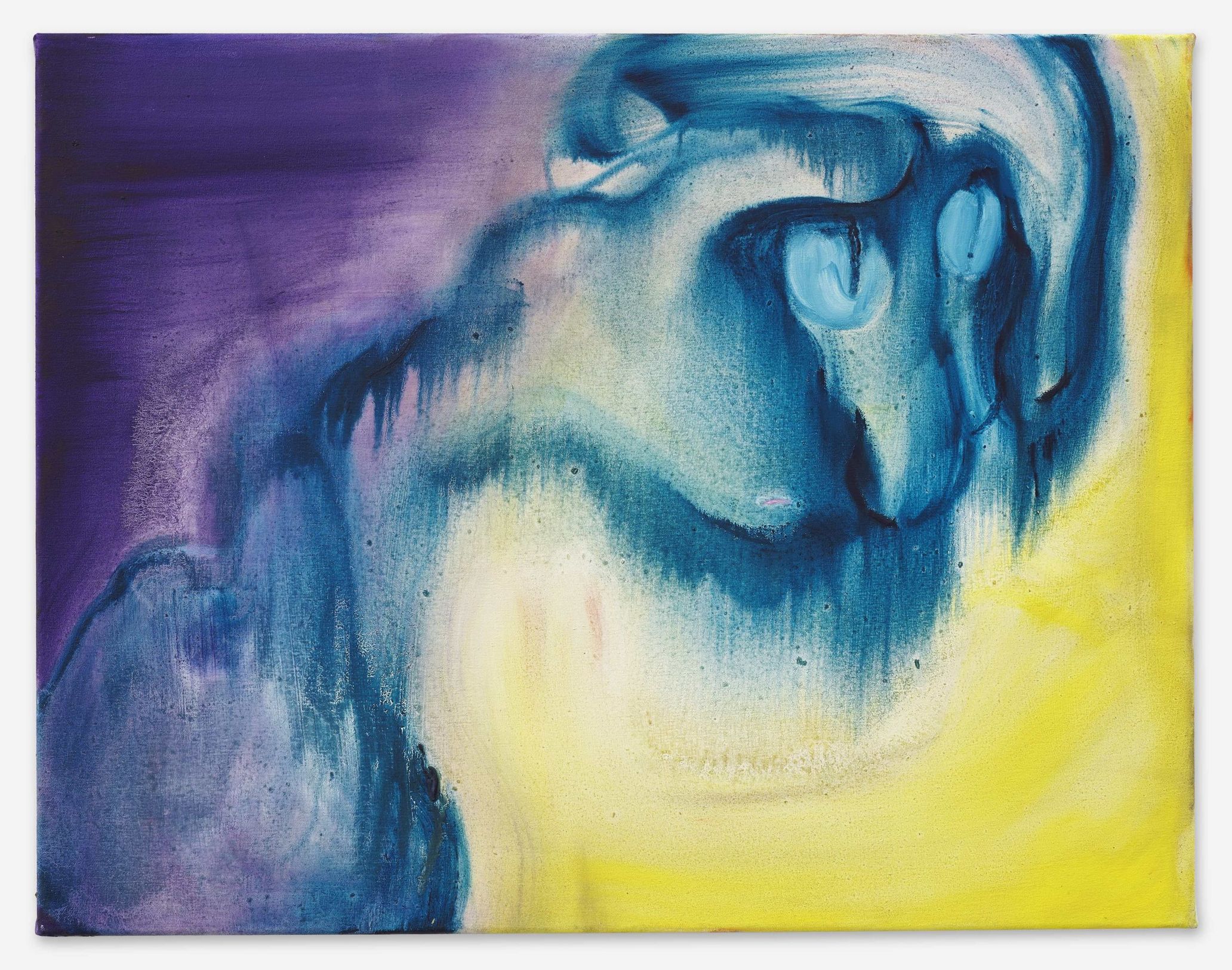 −−Could you tell us why you named the title "Melt Away"? What was the primary message or artistic expression you aimed to express through this exhibition?
Aneta: Well, there are multiple reasons and layers of meaning. The characters in specific artworks I produced for this solo exhibition looked like they were actually melting. That's where I came up with the idea for this title. I also thought the boundary between concrete and abstraction gradually melted within the artworks. It's boiling in July in Tokyo, so I thought the title would resonate with people, but ironically, it was me who ended up melting due to the heat [laughs].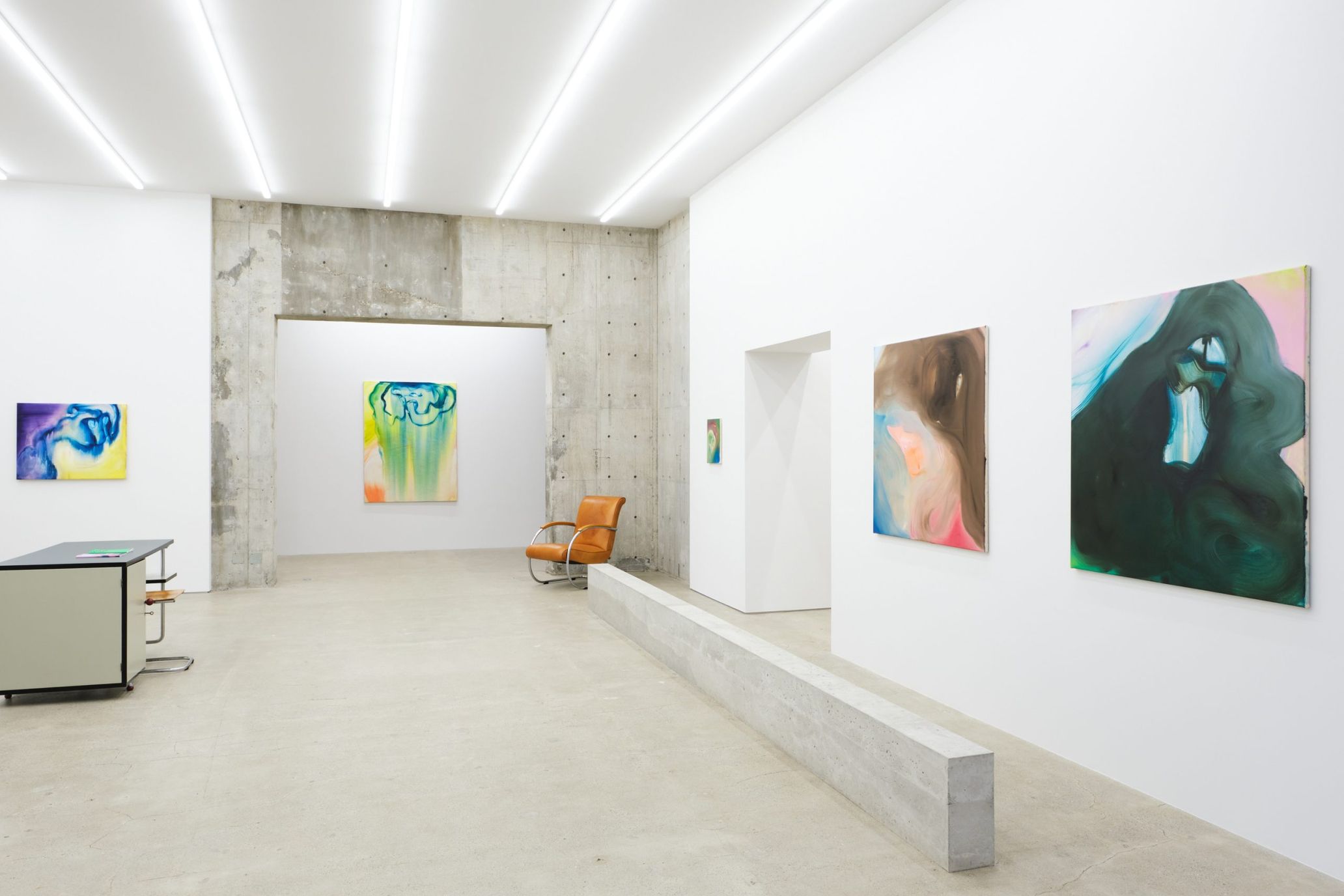 −−We heard that you like Japanese culture. What do you think of the art scene in the country?
Aneta: I could only stay in Japan for a limited time, and I don't have much to say. Nevertheless, I had a chance to visit a few contemporary art galleries and see some captivating art. I enjoyed Kohei Yamada's exhibition at Roppongi's Taka Ishii Gallery.
−−Do you have any favorite artists or artists who have influenced you?
Aneta: I have many favorite artists, but the list could change. Artists such as Maria Lassnig, Helen Frankenthaler, and Miriam Cahn are always important to me, and they are my timeless favorite artists.
−−You have been active, hosting solo exhibitions in various places, mainly in Europe. Where do you see yourself in five or ten years from now?
Aneta: It's a difficult question. In 5, 10, or even 20 years, I will still be in my studio painting and creating even better art than before.
Photography Emi Iguchi (Aneta Kajzer)
Translation Takahiro Kanazawa
Special thanks 104 GALERIE