When it comes to Japanese sweatshirt brands, the first name that springs up is "Loopwheeler." Their products are knitted on loopwheel machines, which create an extremely durable yet fluffy finish that vintage sweatshirts have. As such, the brand's been garnering loyal fans over the years. In recent years, the problem with mass production in the fashion industry has become visible. Loopwheeler has always been against this way of thinking and though their approach wasn't embraced at the very start, their first-ever model, the "LW01" sweatshirt is now a staple piece that gets widely featured in media. They've collaborated with the band, Sakanaction, and fashion brand, kolor as well; Loopwheeler is a favorite among many brands. We talked to Satoshi Suzuki about his commitment to the craft.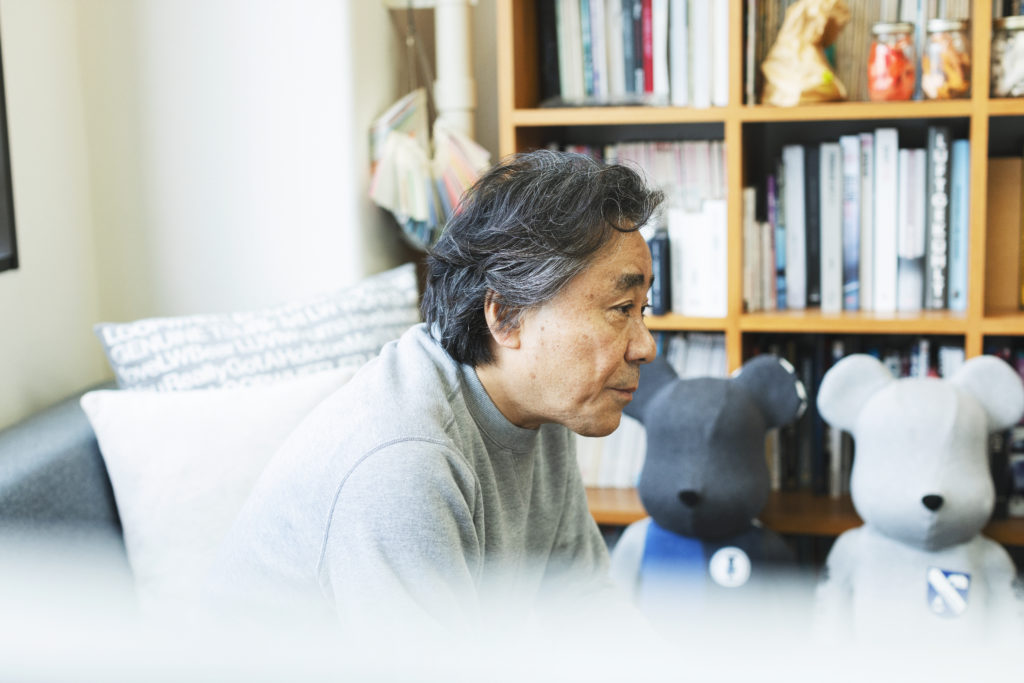 ——You established Loopwheeler in 1999 but how did that come about?
Satoshi Suzuki (hereinafter Satoshi): Before starting Loopwheeler, I used to work for an original equipment manufacturer (OEM) specializing in garments, but when the economic bubble burst around the early-mid 90s, all the manufacturers started to move to China. In the 80s, there were around ten loopwheel machine factories in Wakayama prefecture but by 1997, there were only two left. I love loopwheeled products and I've always regarded the craftsmen's skills as a cultural thing. I had a strong desire to preserve this phenomenon and so I founded a sweatshirt brand that only uses knitted loopwheeled fabric.
When people think of sweatshirts, they think of Champion, the American brand. They used loopwheeled machines until roughly 1965, and then they started to incorporate high-speed circular knitting machines for about five years. It was around the 70s when they began to basically only use circular knitting machines. Since then, it's become the norm to use such machines globally and I think Japan is the only country that still creates high-quality sweatshirts with loopwheel machines.
If there aren't brands like us that want to keep Japanese techniques alive, then we wouldn't have any Japanese manufacturers left. I've seen many factories close down in the early-mid 90s. Today, it's impossible to create "Made in Japan" products because the number of manufacturers is dwindling. I didn't understand the gravity of the situation back then.
——So, you started the brand because you wanted to preserve the culture of loopwheeling. What is it about the technique that you love so much?
Satoshi: With a loopwheel machine, you could only knit one meter of fabric in an hour. Even if you spend the whole day, you would only be able to complete 8 or 9 meters. That's only 7 or 8 sweatshirts per day. To make more, you would have to increase the number of times the machine rotates, the speed at which you put in the threads, and the pace of threading itself. If you use a circular knitting machine, the process would be 30 times faster. However, if you sew that fast, it creates extra tension on the threads, which prevents the threads from staying in top shape. Loopwheeling is a slow knitting process so there's none of that excessive tension. It creates a fluffy finish and ensures durability. I think that's the better choice. It takes time and you can't mass-produce, but I will stick to loopwheel machines.
Becoming popular internationally before being acclaimed domestically
——Were things going well after you founded the brand in 1999?
Satoshi: At the time, Urahara (a branch of the Harajuku aesthetic) was the trend and so people like clothing that were graphic and cool. Keywords such as "plain and basic," "Made in Japan," and "good quality clothing that lasts long" weren't embraced by the public. I did think about selling some clothes to high-end shops at a wholesale price but no one wanted to work with me. It made me think, "am I doing something wrong?" and it made me feel concerned.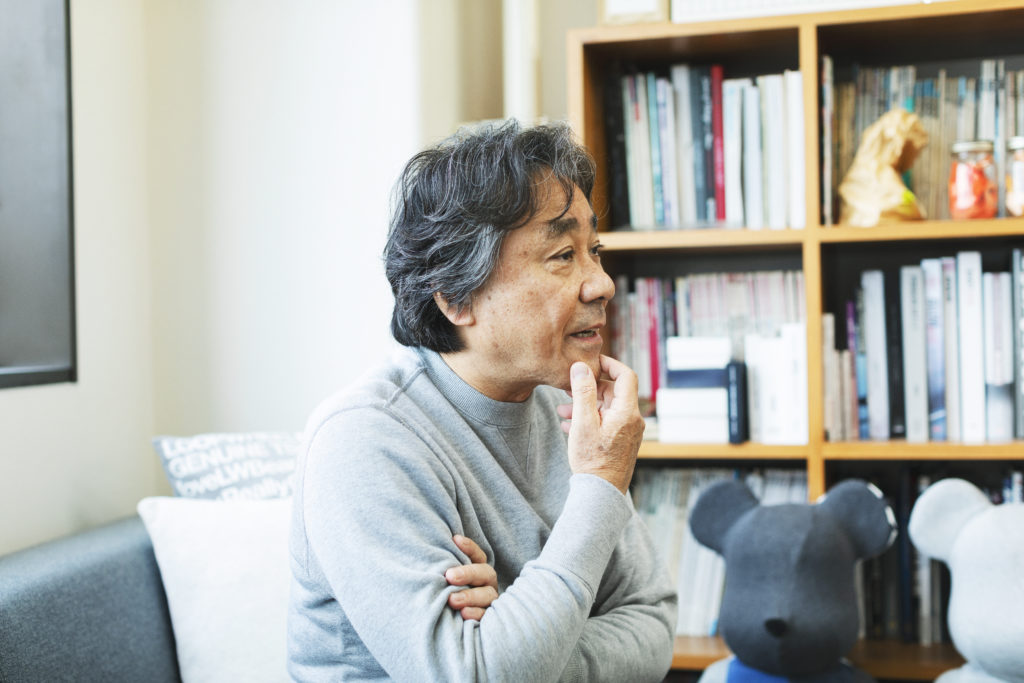 Around the same time, Japanese denim brands like Denime, Evisu, and Fullcount were super popular in England so I thought, "Loopwheeler might have a shot there." I confided in a friend of mine that lived there and fly over to promote the brand. I went to England around three times for that and luckily, a buyer at Selfridge's liked the clothes and purchased them. This was around the beginning of the 2000s and thanks to the buyer, British magazines started to feature the brand. After that, Sarah Andelman of Colette in Paris gave me an email and one week later, I went to discuss business with her with clothing samples in hand. She ordered some products the next day. And then, a Jack Spade store in New York started to regularly buy "LW01." I initially didn't get lucky in Japan but people abroad took a liking to the phrase, "Made in Japan" as well as the culture of Japanese artistry.
From 2000 to 2001, I was mainly focused on working with different people overseas, but I came face to face with the difficulties of doing business outside of the country. I realized that I couldn't continue doing the things I was doing. On a positive note, I felt confident that what we were working on was something amazing after getting accepted by people in different countries. My mindset changed from wanting to sell wholesale to Japanese stores, to wanting to show people the value of well-made products. That's why we decided to come up with our own store.
——That led to you opening a physical store in Nakameguro in July of 2002.
Satoshi: I was close to the guys from groovisions and Bonzaipaint at the time, and they were thinking about selling some products of their own. We were like, "let's do it together" and so we used a small three-story building. Loopwheeler was on the first floor, Bonzaipaint was on the second, and groovisions was on the third floor. I was at the store on weekends and tried to explain what loopwheeling was to customers. The Nakameguro shop closed in about three years and then we opened our flagship store in Sendagaya in 2005. My office was in Jingumae at that point, so I was looking for a location that was within walking distance. I was blessed with the right people and timing, as I was able to find a spot in Sendagaya. After that, we opened stores in Fukuoka and Osaka; we have three stores in all right now. I was able to get these places started thanks to meeting the right people.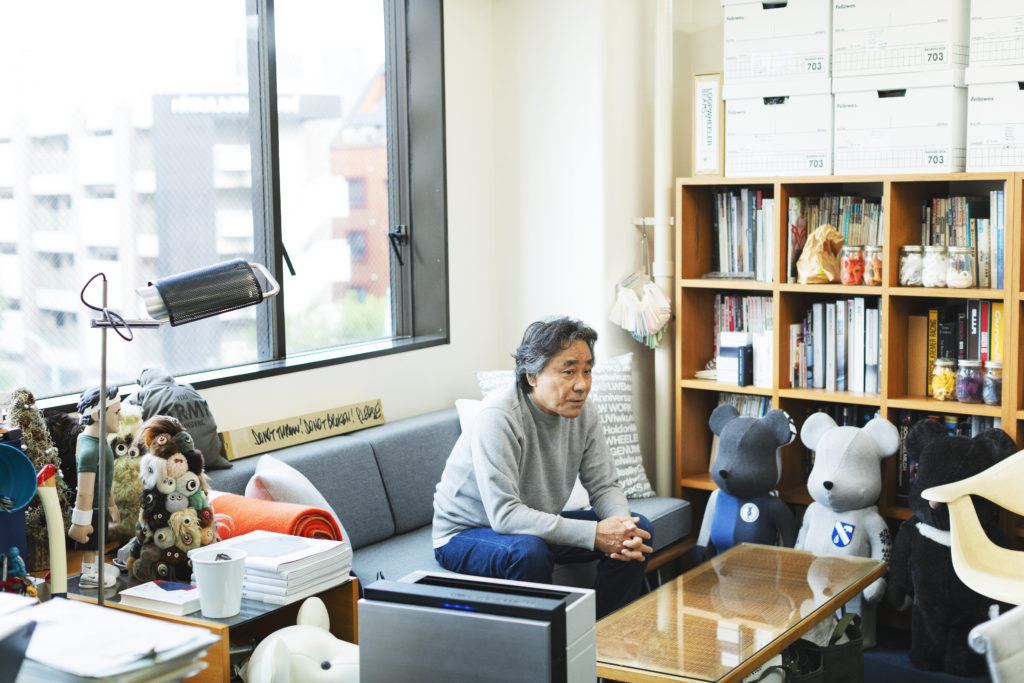 ——You've been actively collaborating with people such as Sakanaction and kolor recently. Does the other party approach you first usually?
Satoshi: Yeah. I'm so grateful for the people that want to collaborate with me but I only work with people that understand where I'm coming from and vice versa. Otherwise, things won't go well. I became close friends with Ichiro Yamaguchi of Sakanaction and Junichi Abe of kolor through Masamichi Katayama, who designed the store. With kolor, we gave them the Katakana font used on the sleeve tag of our products and asked them to play with that in any way they wanted to. They told us that they wanted to use the "LW01" model for the collaboration. It was such an honor.
——That Katakana lettering is unique.
Satoshi: When I first went to England, I realized that we needed something that would indicate that Loopwheeler was a Japanese brand. We thought that using Kanji characters would make people conflate the brand with China, and Hiragana seemed too complicated, so we decided to go with Katakana. For people outside of Japan, it has a graphic look to it and I thought that was cool. I thought that no one would get it at first, but it eventually resonated with people. Back then, Japanese people told me that it was uncool and that I should stop using the font (laughs).
——Is the classic "LW01" your most popular item?
Satoshi: Yes, the "LW01" is popular but the slim-fit "LW250" and our zip-up hoodie, "LW290" are popular too. We're frequently tweaking the sizes of our classic products and continuing to update them.
A change in the consumer's mindset after the earthquake 
——When did your brand start to pick up steam?
Satoshi: The first ten years since 1999 was tough. Our job is to "stay small." There are currently only three factories that have loopwheel machines and the number of machines we can use is limited too. The maximum number of products that can be produced is set, so we're running a business that has its limits. I work with the hope that the current year will be better than the last, and that the following year will be better than the current one. In the 2000s, the influence of the IT industry and fast fashion industry was big and so the overall trend was to go big at the time. That's why our brand didn't speak to people. Around 2008, things started to get better slowly, and then everything changed in 2011 when we had the devastating earthquake. My appreciation for the value of objects changed and we started to get a lot of people that showed interest in the brand. People started to understand the sort of cultural mindset we have at Loopwheeler.
——Do you have a lot of men in terms of your customer base?
Satoshi: There are a lot of men, but around 20 percent of our customers are women. For instance, some wives or girlfriends buy a sweatshirt for themselves after washing their partner's sweatshirt and realizing how the quality sets it apart from other brands. It makes me happy to think that some people discover our products like that.
——Lastly, what's next for you?
Satoshi: Not much (laughs). We work in a very serious, diligent manner and create pieces slowly and steadily. This attitude of ours is what connects to our customers having trust and faith in us. We can't gather in large groups right now and that's precisely why I want to work on a fun collaboration that would bring joy to our customers.