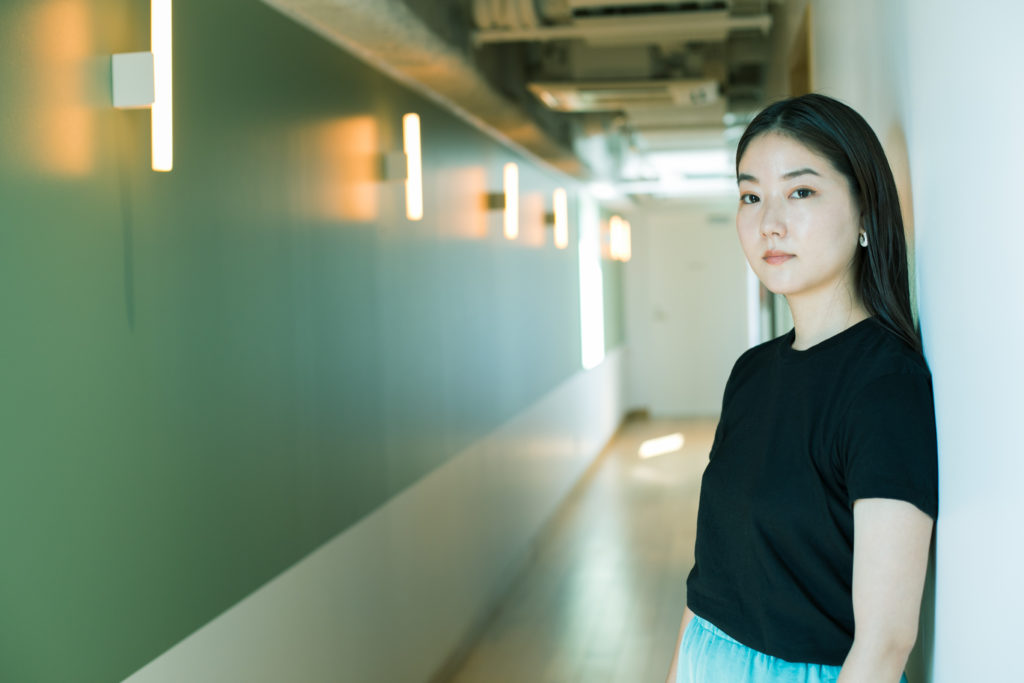 In Japan, "feminism" has become an increasingly common buzzword. But how many Japanese people truly understand the meaning of this word? And how many have seriously thought about gender inequality? In the World Economic Forum's Global Gender Gap Report 2020, Japan ranked 121st out of 153 countries–lower than its neighbors China (106th) and South Korea (108th). Within the four key areas of economy, politics, education, and health that the index measures, Japan ranks 115th in economics, and a disappointingly low 144th in politics.
Japan has a long way to go to achieve gender equality, but some people have been speaking out. One of these people is Rina Ishii, CEO of BLAST inc. and founder of period product company Nagi. I spoke to Ishii about her thoughts on the gender gap in Japan through her experience in media management and branding.
The story of women's empowerment brands BLAST and Nagi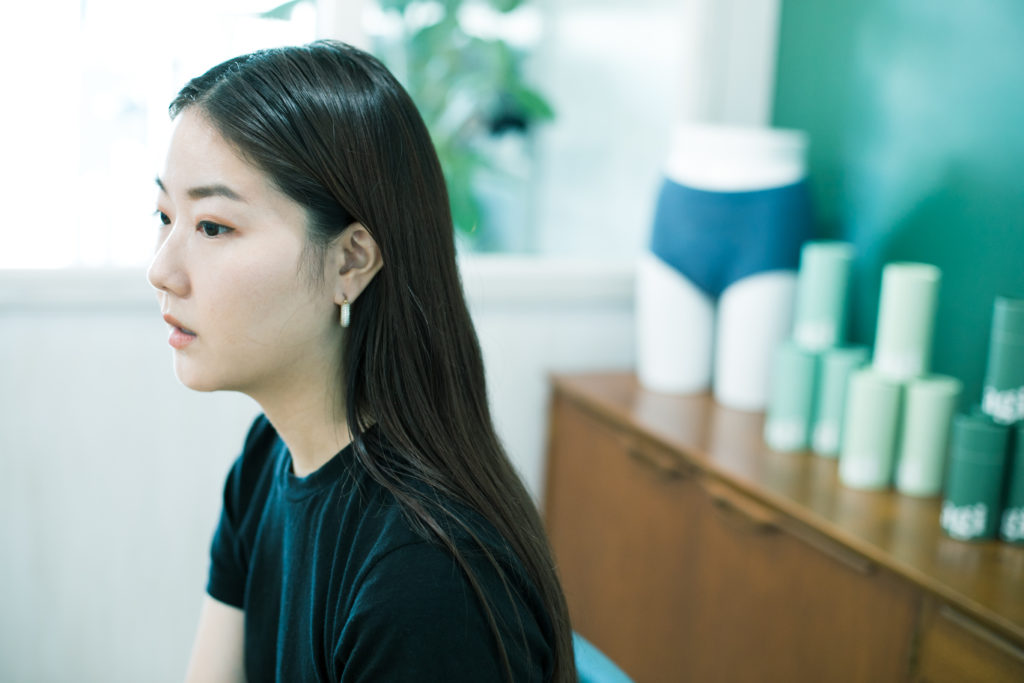 ーーWhen did you become aware of gender inequality?
Rina Ishii: I was raised in a predominantly female household with my mom, dad, and sister. My dad did about 70% of the housework and my parents never forced me to act "feminine." I grew up hearing about female independence from my mom. I also watched "Sex and the City" and admired career women like Carrie Bradshaw, played by Sarah Jessica Parker. My middle and high school were all-girls' schools, so I don't think I had much opportunity to truly experience gender disparity or oppression.
But looking through magazines, there were so many articles that focused on the male gaze. It was when I started hunting for jobs that I realized something was very wrong; I was surprised to learn that some companies require uniforms only for women. I really became aware of the gender gap when I entered the workforce. I was born and raised in Japan, and I had never doubted that I was living in a developed nation. Yet, we were closer to the bottom than the top when it came to the gender gap. I was shocked to learn that the inequality between men and women was so bad.
ーーWhy did you decide to quit your first job after graduation to start BLAST and Nagi?
Ishii: The first company I joined did web marketing and published books about Instagram marketing. When it comes to social media, the West is more advanced, so I would look at a lot of Western influencers. I saw that they were all speaking out about gender issues, and also the extent to which #MeToo had spread.
In Japan, it's rare to speak up about these issues and there aren't many opportunities to learn about them. That's why I launched BLAST, a media outlet that I imagined as the Japanese version of American women's empowerment media outlet Refinery 29. But it took longer than I imagined for a media outlet about feminism and empowerment to take off; our business is a startup with limited resources. Since that was the case, we decided to first focus on businesses that support women through tangible means, so we launched Nagi.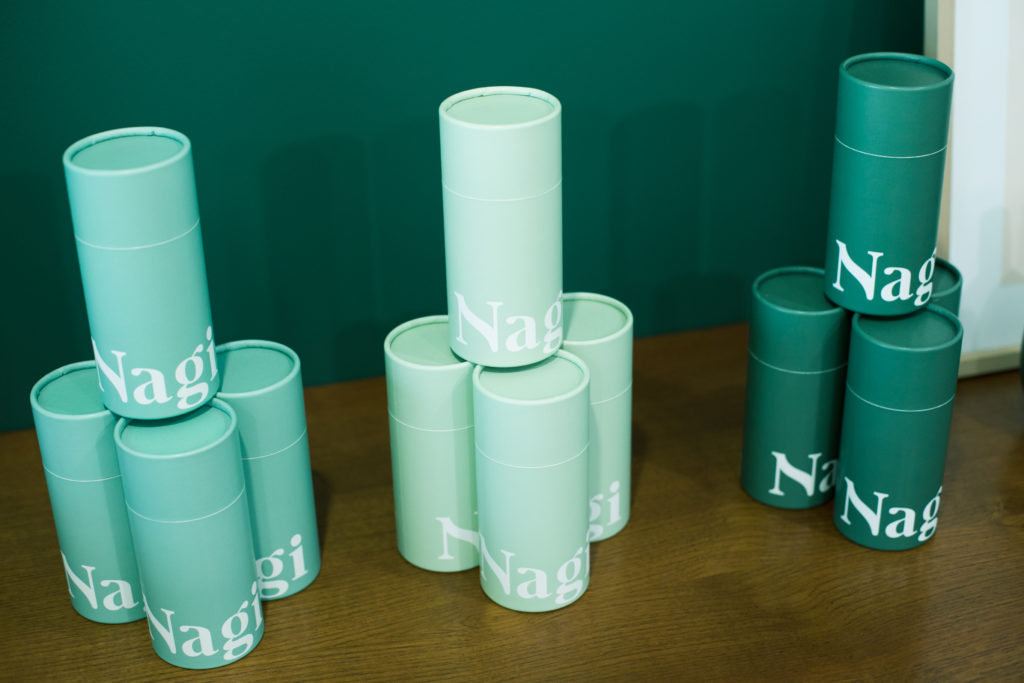 ーーWhy did you land on period products, and period underwear in particular?
Ishii: Japan's period products have barely changed since the war, and the industry is basically made up of a few major players with very little competition. I wanted to make products to give women more options. BLAST took a survey about making a product, and Japanese women seemed to be resistant to products for internal use, like tampons and menstrual cups. So for our first product, we chose period underwear. *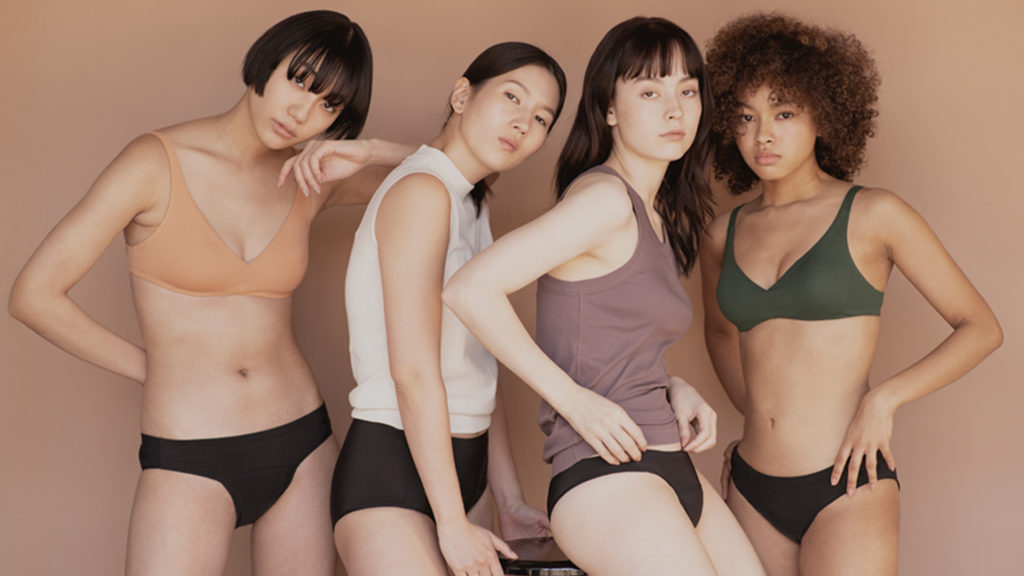 I had actually tried out period underwear by foreign brands before and was really impressed by how comfortable they were, but I also thought we could improve them further. I felt confident that we could make something great, so we decided to make them ourselves rather than stock other companies' products. The brand name comes from the Japanese word "Nagi," which means calm, so I thought that the brand's colors should also be comforting. Designer Juri Okita suggested the current three colors.
On gender disparity as a female entrepreneur in the startup world
ーーHave you experienced any gender disparities while running your own business?
Ishii: It's a disadvantage to be a woman. The startup world isn't only made up of entrepreneurs; there are also venture capitalists (VC) and private investors, very few of whom are women. The atmosphere is what people call a "boys' club," so I can't say it was a comfortable environment to be in. Also, women entrepreneurs are still in the minority, so it can be hard to gain trust.
However, I think the venture capital world is changing, albeit slowly. In September, we raised funds from ANRI, a VC firm, and Yu Akasaka, a private investor. The senior associate in charge at ANRI, Nina Ehara, is a woman. ANRI has invested in about 130 companies so far, and only 7 of those companies were headed by women entrepreneurs. However, they've said that they'll actively support and invest in women entrepreneurs, with awareness of this issue.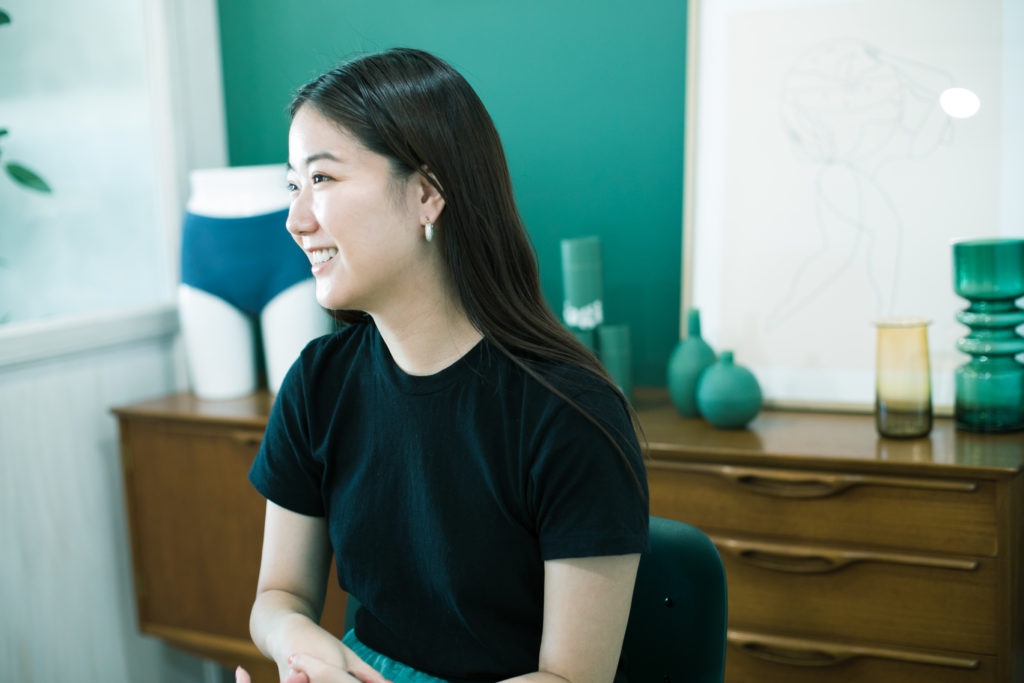 ーーThere are still many ways in which the gender gap doesn't seem to be improving.
Ishii: In Japan, I feel that there are really big structural problems. In terms of employment and treatment, we have the Equal Employment Opportunity Law in place, but when it comes to the Act on Advancement of Measures to Support Raising Next-Generation Children*, the government has decided to delay its implementation by 10 years, until March 31st, 2025. It's hard to understand why the government would give up on responding quickly.
When it comes to women in the workplace, there are examples where even if companies technically have maternity and childcare leave, it's not accepted in the work culture. I think the increase of women in non-regular employment and the decrease in women's income is also a structural gender disparity.
ーーIn this country, there are women who say they aren't feminists.
Ishii: Isn't that a structural problem, too? In Japan, I think the reality is that women have little political and economic power, so they have to protect their position by adapting and pandering to a male-dominated society. But in any case, if you're not a sexist, then you're a feminist. A feminist is someone who strives to eliminate gender disparities and create a world that embraces diversity. To say, "I'm not a feminist" is like claiming "I'm a sexist," isn't it?
I think a lot of Japanese people were able to understand the Black Lives Matter movement and the racial inequality between Black and white people. Yet, I feel that when that's replaced with men and women, many people become unable to see the disparity and discrimination.
ーーDo you think the atmosphere in Japan makes it difficult to voice gender issues?
Ishii: I don't think that you have to possess some special knowledge before you can claim that you're a feminist. I think anyone can call themselves a feminist, and if they realize they were wrong about something, they can update their beliefs and move on. It's not like I was a gender studies major, and I'm still learning every day. Japanese people have a tendency to be overly involved in other people's business, but I think people should be able to speak out more and identify themselves freely.
ーーAre there fewer Japanese influencers who speak about gender?
Ishii: I see Kiko Mizuhara and Rola speak up often, and I'm thankful that highly influential people are speaking up. But sometimes, celebrities get a lot of hate for voicing their opinions.
On the other hand, when more micro-influencers speak up, I feel like more people can also voice their opinions or take action on social causes. There have been a lot of people speaking out about BLM, and also talking about environmental issues. I think once you become aware of things like human rights issues (including feminism) and environmental issues, you can't go back to ignoring them. So, I hope there'll be more voices speaking out on feminist issues.
ーーWho are some feminists you're personally inspired by?
Ishii: I've been influenced in part by Western feminists like Emma Watson or Beyonce, and my image of the word "feminist" is someone who is as intelligent and cool as they are. In Japan, Sputniko!, as well as other entrepreneurs, activists, and people of my generation have been a big influence.
Women's rights and human rights issues: "Patriarchy is an absurd custom."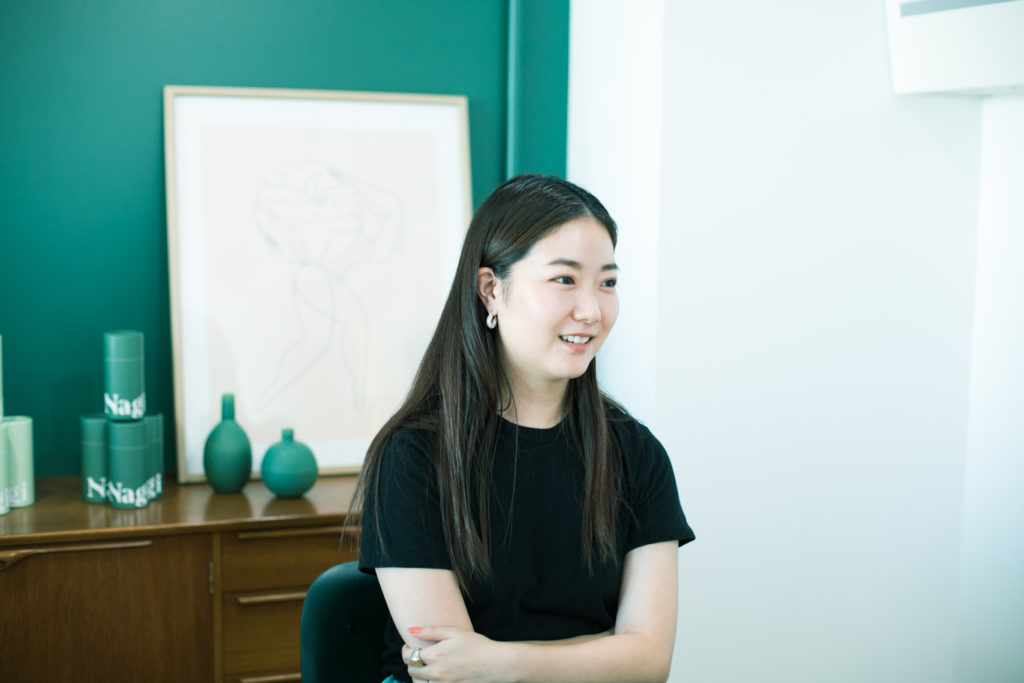 ーーWhat do you think of the situation in Japan, where change has been slow?
Ishii: Recently, I've been thinking more about not only gender, but also human rights in Japan. For example, I think quite a bit about issues like the East Japan Immigration Center in Ushiku, or same-sex marriage and separate surnames for couples. If we can't even progress to married couples being able to keep separate surnames, it makes me wonder when we'll ever make same-sex marriage legal.
My partner and I wanted to keep our separate surnames, but we also wanted to have shared parental rights, so we decided to get legally married. Patriarchy is an absurd custom. In a legal marriage, when a woman changes her last name, the male family register becomes the primary one, and the woman is added on. And if she decides to get divorced, she's taken off the family register. It's just a piece of paper, but it's insulting to see this family registration system in action.
Since I changed my name, I also had to change the copy of my register, and where my name is, it says, "Rina Misawa (Rina Ishii)." Whenever I see that, I think to myself that it should be the other way around: Rina Ishii (Rina Misawa).
ーーDoes Japan's resistance to change ever make you want to leave?
Ishii: I started my media platform full of energy to address Japan's gender gap. But after less than three years, when I see how little progress has been made…honestly, I've been thinking more and more about leaving Japan. I haven't decided on an actual country, but Scandinavia is quite ideal. Iceland ranks first in the gender gap index, and Finland's education and welfare system offer a lot of support.
But I have a lot of family and friends in Japan, and I was raised here, so in some strange way, I feel guilty if I run away by myself. Even if I were to move somewhere else, I feel it'd still be necessary to do outreach and speak out about Japan. Taking action is crucial.
ーーWhat should we be aware of at an individual level if we want to change gender inequality in this country?
Ishii: Of course, it's important to become aware of structural gender inequality, but for people who aren't sure of what actions they can take, I want them to pay attention to their language. For example, try to stop using gendered Japanese phrases, like, "it's not manly," "even though you're a mother," and "feminine charm." This is something that people can start immediately. I hope that everyone, including me, can one day be free from gender inequality and stereotypes.