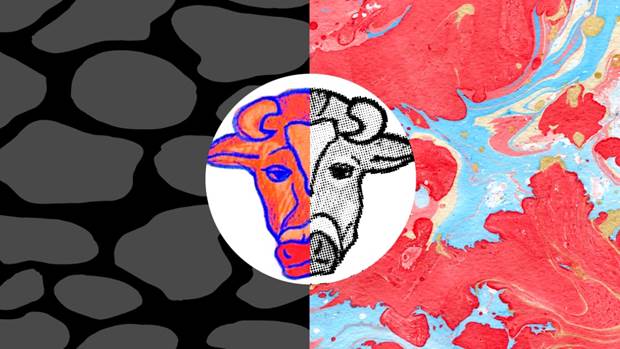 On October 23 2020, overdubbing artist and home-recording musician Urakami Sōki released his long-awaited debut mini-album Music and Private Conversation in streaming-only digital form. Although, I do realize that the expression "long-awaited" is only suitable for musicians who have spent a certain amount of time in his music. Starting with his acclaimed single Art and Treatment released in 2019, Urakami Sōki's history as a musician in his twenties is still less than two years old. Given his rapid rise in popularity and talent, though, he definitely matches the expression "long-awaited."
Listening to Urakami Sōki's music, it reminded me of various artists, rushing through my mind like a torrent: for example, American pop legends and overdub pioneers Van Dyke Parks and Harry Nilsson, and music scores from old animated films like Walt Disney's and other American classics, which had a significant impact on the previously mentioned artists; Frank Zappa's avant-garde pop style, and Egberto Gismonti's, Hermeto Pascoal's and other progressive Brazilian music; it even resonates with modern alternative and radical funk music by artists such as Vulfpeck and Lewis Cole. Although Urakami Sōki's music comprises different elements, it is possible to enjoy it without being fixed in a specific mood. Making full use of tricky rhythm ensembles and reharmonization* techniques, his method of continuously rebuilding complex (yet poppy) structures is an extremely original example of the cutting-edge technologies of the current home-recorded music scene, even considering computer composition to be at the center of his process.
In this interview, Urakami Sōki tells us about his production of Music and Private Conversation, as well as revealing his thoughts and future plans, which were shrouded in mystery until now.
Music has been close to me since I was little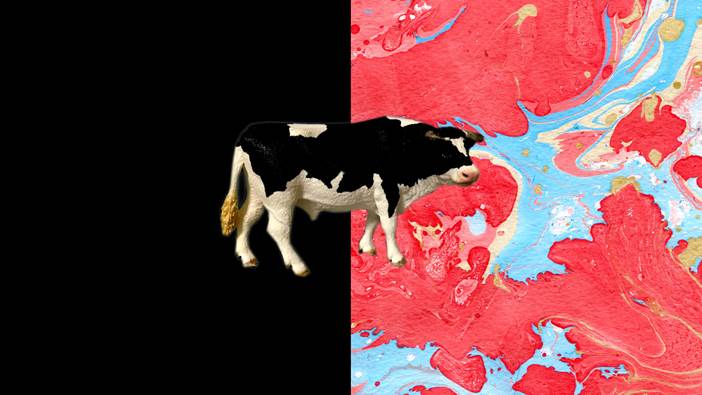 ——Could you tell us about your musical background?
Urakami Sōki: Since I was little, I loved listening to music from my mother's car stereo: The Carpenters, The Beatles, Yumin; even Bill Evans and other jazz artists would play. It may sound kind of impudent now, but compared to the pop music that everyone used to listen to, the music that I'd listen to had a clearer distinction between what I liked and what I hated (laughs).
My first instrument is classical piano, but I used to play in the brass band too. I used to move often because of my parents, but wherever I went, I'd join the local music club for children. I was mainly in charge of percussions. I also had the opportunity to interact with the local grown-up music fans, who often taught me about classical music.
The radio used to be a big presence in my life, back in middle school: I guess I used to look up songs I liked on the internet, but I loved listening to the radio while studying for my entrance exams, so I would get into the artists I'd find on the radio. When I got into high school, the people I became friends with taught me about classic rock and the indie rock that was popular at the time, so I started listening to those myself. Even for just a cover band, we never had enough people so, in addition to the keyboard, they would make me play guitar, drums and other instruments (laughs). When I started going to university, I became friends with people in the same major as mine and started a band. They would often ask me to support them or arrange their tracks, and that was what I used to do before starting to put out music under my own name.
——Which artists particularly influenced you?
Urakami: One of them is Alan Menken, composer for movies such as Aladdin (1992) and Beauty and the Beast(1991). I've always loved Disney movies since I was little and I used to watch them a lot, but I was really more into the music than the content of the movies itself. The charm of his music comes from its dazzling progressions, or rather, from its glittering harmonies, different from serious classical music. I also loved West Side Story (1961, music by Leonard Bernstein) and musicals in general. I've always been fascinated by film scores, as well as going to the cinema and watching movies.
I've really liked reading music scores since I was in a brass band. I had this mysterious belief that only the conductor could look at the orchestral scores, so I would read them in secret and imagine what the whole thing would sound like (laughs).
My other influence is Joni Mitchell. At first, I probably learned about her from some Western music radio program. First of all, I was in love with her unique voice. Her songs also had a mysterious charm to them, since they didn't fit the usual pop AABA structure. All of her phases are great, but I especially like the jazz-based one when she was playing with Jaco Pastorius.
I recognized what I really wanted to do and walked the path of music
——When did you start making music by yourself? How did it connect to what you're doing now?
Urakami: The start may have been when I was in kindergarten. I used to make my own original melody and lyrics from listening to the supermarket's music; that was my level back then (laughs). I didn't have the idea, or rather, I didn't understand the concept of recording sound at the time, so I would draw five-line staves in a notebook and write the music notes in them.
It was only recently in 2019 that I started my music activity on a professional level. After graduating, my path was already pretty much decided, but at some point, I suddenly threw away my career and everything else and thought about what I really wanted to do; I decided I wanted to make music by myself. From there, I started uploading pieces of covers and original songs online.
——At first, you went by the name of "Urakami Kevin Family."
Urakami: I started by myself without telling anyone, not even my family or my close friends, and I felt isolated and lonely, so I decided to to go for a fake band or group name, for the time being. I've actually been doing this alone, so the loneliness didn't disappear anywhere (laughs). As I uploaded more and more songs, this fake band setting gradually became hazy, so I ended up changing it to the current name. That's why the current name "Urakami Sōki" (Sōki means recollection in Japanese) doesn't really have a solid musical concept behind it.
——You record everything from home, right? What kind of equipment and software are you using?
Urakami: I've always been using Cubase as my DAW, since my arranging days. I mainly use software synths, but if you make everything with MIDI programming, it'll end up sounding digital, so I purposely mix in live instruments. I use cheap microphones, so I particularly process vocals with EQ to give them a unique personality, or to blend them in with the rest of the sound.
——There were different reactions after you uploaded Art and Treatment, but how did you feel about it?
Urakami: At first, the psychological hurdle of letting people listen to my music was hard to jump, and I had many doubts about the mix until the release, but in the end, I was surprised by how many people listened to it; it was beyond my expectations, but I was happy about it. I think about this a lot, but I guess it's thanks to the development of social media. Until then, I have never seen that happen in front of my eyes, and I've come to realize that there are quite a few people like me, making music by themselves; I think that the chances of someone listening to your music have increased a lot.
The fun of reharmonization is a substantial element of music composition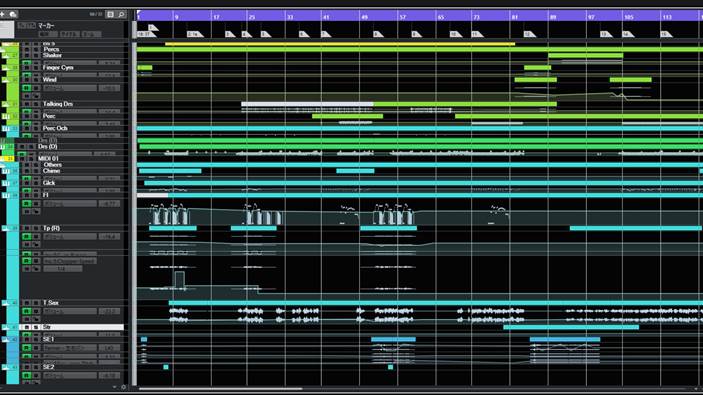 ——I heard you talking about the fun of reharmonization in different situations; what exactly do you like about it?
Urakami: I think that the fun of reharmonization, or reconstructing chords, is a substantial factor not only in arranging but in composition too. In my case, I think it's a sensation that I've grown by listening to jazz, and while it's possible to assemble chords through theory, I think that this sensation plays an essential part in the process. I don't like to apply some standard chords from the beginning; I'd rather prefer to make my mind go blank and search for the chords that sound comfortable to me for each and every time.
——Do is it feel like having a complete mental picture of how your song is going to be before starting?
Urakami: I guess it does. "Mitsudan" (In Japanese, secret talk) is part of the album's title, so most of the tracks and songs in the album are directed towards the inner me. I guess I based the concept on how the inner me interacts with his mental image of music. However, in reality, many things don't go as planned, and when you make music by yourself, there is no room for other people's opinions or happy accidents to come in. On the other hand, if you let your track sit for around three days, it will sound really weird, or you'll notice elements you weren't aware of; it's interesting how letting time pass can provide a different perspective.
——When I think of computer-programmed music, I tend to think of it as having some kind of loop-like structure, but in the case of your music, it feels like it's moving from one place to the next at a tremendous speed, without looping back to one place. It feels like I'm looking at some magnificently detailed one-stroke calligraphy.
Urakami: Through harmony, I want to express my colorful and continuously changing mental image of music. I think it would be interesting to be able to see the transitions of colors in the sound.
——On the other hand, each track is made to be a standalone pop song with vocals, too. I felt that most of the lyrics descriptively portray a mental landscape after deciding for a specific "viewpoint," rather than just "expressing your inner self."
Urakami: Every one of my songs contains some kind of opinion or claim about something, but I do feel somewhat embarrassed to write such lyrics straightforwardly. I guess I'm tired of "things with meaning," or rather I pay attention not to be overly logical. While having a firm core interior message, I'm trying to make the exterior as interesting and fun as possible.
I want to become someone else's "motivation to live"
——In a press release, you stated that even in such a time, you still have an unexpected desire to question the significance of music, culture and art. Could you further explain what you meant?
Urakami: Recently, with the corona pandemic as an example, there has been a lot of dark news, and I feel like many times I've ended up tormenting myself with worry. At times like this, I end up questioning the existential meaning of culture and art, but in a world where there is no choice but to stay inside, art can act as some sort of comfort or motivation; I want to believe in its power to create a shelter, a world of new understanding inside people, which releases them from the binding spell they're under, without them even realizing it. That's why, as a creator, I create with the desire to purposefully elevate what was once "waste" into a beautiful stimulant. It may sound presumptuous, but I'd be happy if I could become someone else's "motivation to live."
——Can you tell us about your future plans?
Urakami: This time, I wanted to make music as well as the jacket artwork and music videos all by myself, and I've actually accomplished that, but to be honest, I did feel lonely after all. I think this might be the last time I do everything by myself (laughs).
That's why now I'm interested in making music with band instruments again. I've always liked minimal funk music, so I'm thinking of using that as a base and combine overdubbing with the appeal of physical performance to create something new.
That and, I'd like to gradually start playing live again.