As an illustrator—who has done the illustration that appears in the 2019 commercial of Tokyo Mode Gakuen, the cover art for Enon Kawatani's solo project Biteki Keisaku, and the cover design for the paperback Star (written by Ryo Asai)—Mayu Yukishita is active in various fields. In June of last year, she has also founded her own fashion brand Esth. So, what induced the illustrator to establish the fashion brand? And what is the concept entailed in the brand? We look back on the career thus far as well as to discover her sentiments.
The exquisite balance between illustration and realism
——Your illustrations are realistic, having a real-photo-like characteristic—when did you start drawing illustrations?
Mayu Yukishita (from hereunder, Yukishita): I've been drawing illustrations and manga as a hobby since I was little, and began exhibiting my works publicly online when I was in college. Back then, there were people who became famous through posting their works on Pixiv, so I started posting mine online as well, hoping that eventually I could eke out a living from drawing illustrations.
——Did you always have the same illustration style?
Yukishita: Back then, my illustrations were in pastel tone and softer compared to the ones now. In my second year of university, I got a job for the first time of drawing an illustration for a fashion brand's shopping bag, and after that, I started getting more job offers. Around that time, as I ultimately love photography, I started drawing pictures that look more real.
——In your illustration job, do the clients give you specific instructions?
Yukishita: I sometimes get instructions from clients, but most of the time, I read the book and come up with an image for the cover design. I usually draw from photos, so in the beginning, I take pictures of models, costumes, and accessories. Then, I draw digitally—so I do total direction, which is like art direction.
——Now I know why your illustrations look real. There's an exquisite balance between illustration and realism.
Yukishita: Originally, I drew pictures emulating manga illustrations, then later, I started learning sketching and oil painting—so maybe, the manga-ish 2D illustration and realistic touch of oil painting are both featured in my drawings. As a specific detail, I slightly enlarge the eyes of the characters.
——Do you draw all your illustrations digitally?
Yukishita: They are mostly drawn digitally, but the artworks for exhibitions are oil paintings. Nowadays, I'm getting more job opportunities of providing illustrations for film promotions, and these are fun as I get to draw completely different styled motifs. Since last year, I've been increasingly getting offers to design book covers, which I've been yearning to do; and in this one bookstore, they even made a display table of books "Designed by Mayu Yukishita," which I'm extremely happy about.
Coexistence of ferocity and elegant mood—Esth.
——While you are flourishing in your work as an illustrator, in June 2020, you've started your own brand, Esth. Was there something that led you to start the brand?
Yukishita: Well, it goes back to when I was working on my graduation art project, where I printed my oil painting illustration on clothes. For the project, I met people working as production managers for various brands, and they had proposed, "Why don't we start a brand together." I've been interested in clothes since I was younger, but my works had always been about drawing—so I'd never imagined myself starting a fashion brand.
——So, you've started the brand with those people you met back then.
Yukishita: That's right. I come up with the designs and those people turn them into clothes—I'm realizing the difficulties of making clothes from scratch. After I've done two seasons—Autumn/Winter 2020 and Spring/Summer 2021—I'm amazed by those who are constantly making clothes. Since I started the brand, even when I'm putting on clothes, I check out the structures more often.
——How did you come up with the brand name, Esth.?
Yukishita: It's from the horror movie, Esther (original title: Orphan.) There is a girl character in the film, who has a huge complex, and I believe, every human has a gradient emotion and complex about something. I Just love the movie for what it depicts.
The main character, Esther, tries to hide her complex and past by wearing a sophisticated bow and classic dress, but I named the brand Esth. because I wanted to convey the character's mood of ferocity and elegance coexisting with each other.
Every season, along the entire concept of Esther, we come up with a theme, and design the clothes accordingly.
——It seems like the brand isn't dividing into men's and women's?
Yukishita: Yes, that's right. I didn't want the brand to be defined as a brand for a specific gender—so it's a unisex brand. We chose the two models for Spring/Summer 2021 collection, based on the notion.
——Do you come up with the visuals for every season?
Yukishita: Basically, I create the visuals by discussing with the photographers. For Autumn/Winter 2020, we had the photographer Hidetoshi Narita, and stylist Ai Suganuma. For Spring/Summer 2021, we had the photographer Idan (Barazani), and stylist Tatsuya Shimada. We decide the staff every season, based on what we want to achieve in the collection.
For Spring/Summer 2021, we did a theme of the anime Serial Experiments Lain, and Idan had well captured its mood. There are a lot of power lines in the anime, so we incorporated them into the collection.
——What is the theme for the next collection—Autumn/Winter 2021?
Yukishita: Recently, when I went into the forest, I was awed by the darkness that made me want to go further and dissolve into it, but at the same time, I felt fear of seeing nothing as I strained my eyes in darkness. The "Vehemence" of the lives living in the "Silence"—the dual nature in the wild made me think of "Death," and we construed that in the collection. For the past two seasons, we've been focusing more on the forms, but for the next collection, I'm thinking about incorporating my illustrations and graphics.
——I feel like Esth.'s clothes and visuals both have an anime-like atmosphere.
Yukishita: As I've never studied professionally about clothes, I want to make use of what I've learned through illustrations and interpret into clothes.
Since I started making clothes, I pay more attention to the costumes I draw on the characters, and whenever I create my artworks, I have the models wear clothes from Esth.
Currently, the clothes are only available on Esth.'s official website, however, in the future, I want to have them sold in multi-brand retailers. The clothes are also available as costumes, so I would love to see artists wearing them.
Inspired by David Lynch and Sho-u Tajima
——You've mentioned in your previous interview that you are influenced by movies.
Yukishita: I love movies and have mainly watched western films—I always talk about the movie director, David Lynch. I'm especially influenced by the dark and enigmatic mood of Twin Peaks. I also love horror movies in general.
Other than movies, up until high school, Manga was a huge influence on me, and I especially love Sho-u Tajima's Multiple Personality Detective Psycho—the clothes of the characters are fashionable, and I used to copy the drawings. The Flowers of Evil by Shuzo Oshimi and Goodnight Punpun by Inio Asano are also my favorite mangas.
——You are also known as a radio lover.
Yukishita: I got into radio when I was in college, listening and finding out the fun of it through Hikaru Ijuin's radio show (Ijuin Hikaru Shinya no Bakajikara.) Later, I began listening to other JUNK shows aired on other weekdays, and various broadcasting shows. I wouldn't say I get inspirations from these shows, [laughs] but listening to the radio when I'm working alone late at night, relaxes me and I could get a lot of work done. Basically, I'm listening to TBS radio station from morning to late at night.
For the recent Kuki Kaidan solo live event, anna, I did the illustration for its original long-sleeve tee, which I was happy to work for, because I've been listening to their radio program (Kuki Kaidan no Odoriba.)
——Your job range is expanding—how would you define your job title?
Yukishita: Originally, I've been introducing myself as an illustrator, yet I don't want to limit myself only with the illustration job, and I want to be active in other fields—such as writing novels and designing for other brands. I've never intended to secure a fixed job title. From this year on, I think I will simply go by "Artist."
——Finally, tell us your vision of the future.
Yukishita: I enjoy working for films, so I would like to write serialized movie columns. Also, since I'm working in both the illustration and fashion industry, I want to establish reciprocal effects between the two and achieve fruitful results in both fields.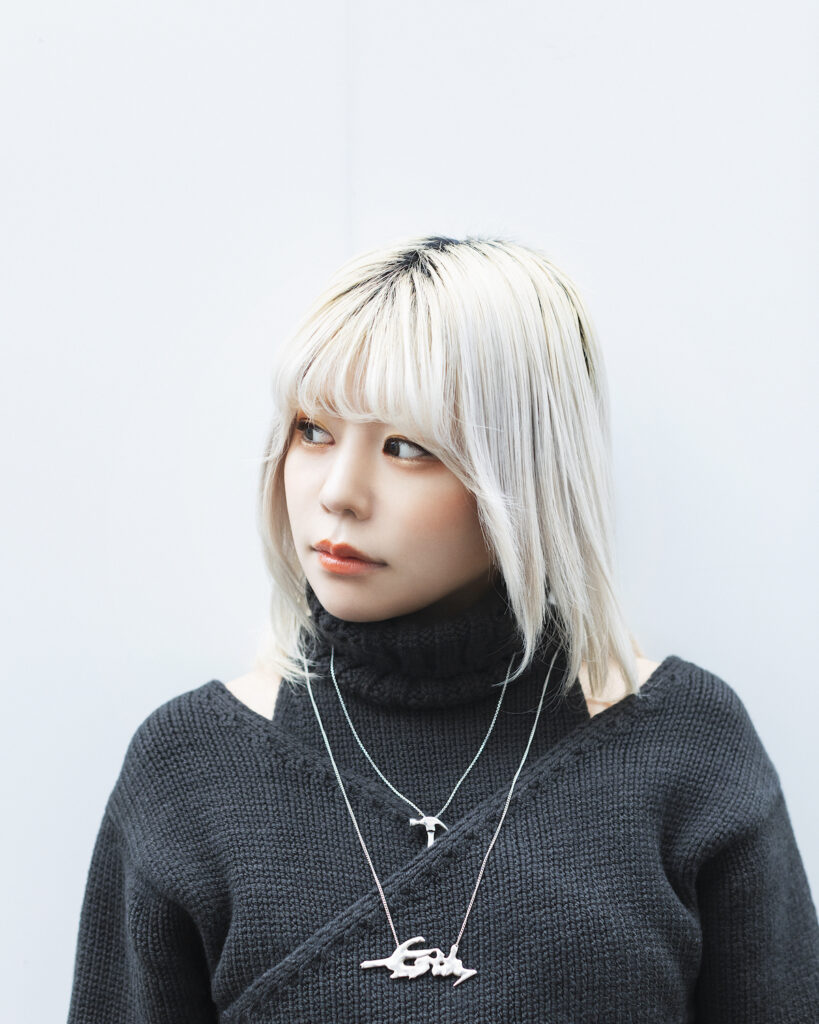 Latest articles of TOKION ART