Moodoïd is a French psychedelic pop artist – Real name Pablo Padovani, who started off as the guitarist for Melody's Echo Chamber. Starting with his eponymous EP in 2013, mixed by Tame Impala's Kevin Parker, Moodoïd has released two full-length albums and three EPs. His dazzling sonic universe, where various elements like psychedelic rock, pop, and electro intermingle, has overcome borders and continued to attract listeners worldwide. MOODOÏD has strong ties with Japan. Pablo has put out songs like "Planète Tokyo," inspired by Tokyo's abundant energy and sounds, and "Langage," a collaborative effort with Wednesday Campanella. Further, the Japanese edition of Moodoïd's latest EP, PrimaDonna vol. 1, released in June, features "Idéal Doki-Doki – 理想的ドキドキ," a song with the New York-based Japanese artist Miho Hatori. We spoke to Pablo, who has visited Japan for work and pleasure many times, about the background of his newest EP and his love for Japan and Japanese pop culture. 
A new EP based on women featuring distinct women artists
—Your new EP, PrimaDonna vol. 1, which was released in June, is a project that celebrates the fortuitous spirit of women. Could you talk about what thoughts and feelings you put into this new project?
Pablo Padovani (Pablo): I always wanted to make a record-based on women, with women vocalists only.
—Every song features a guest artist, such as Melody's Echo Chamber, Juliette Armanet, Felicia Douglass, and Say Lou Lou. How did you come to select these artists?
Pablo: It's my record, but the focus was on women vocalists, so I wanted the production side of things to be equal as well. I wanted to make the record through authentic relationships. I used to be the guitarist for Melody's Echo Chamber. Juliette Armanet is a French singer who I'm close with, I've provided videos for her for I'm a film director too. I met Say Lou Lou when I was traveling in America, and we had similar vibes.
—The Japanese edition includes "Idéal Doki-Doki – 理想的ドキドキ," featuring the former member of Cibo Matto, Miho Hatori. Could you talk about how this collaboration happened?
Pablo: I love Japan, and I wanted to make a song in Japanese. It felt good when I worked with KOM_I of Wednesday Campanella before, so I wanted to do it with a Japanese artist again. I was looking for someone for a long time and came across Miho Hatori's music. I was so happy when she gladly accepted the offer because I genuinely wanted to work with her. There's so much I want to do in Japan, but I can't do those things right now, so I'm maintaining my motivation by doing remote collaborations.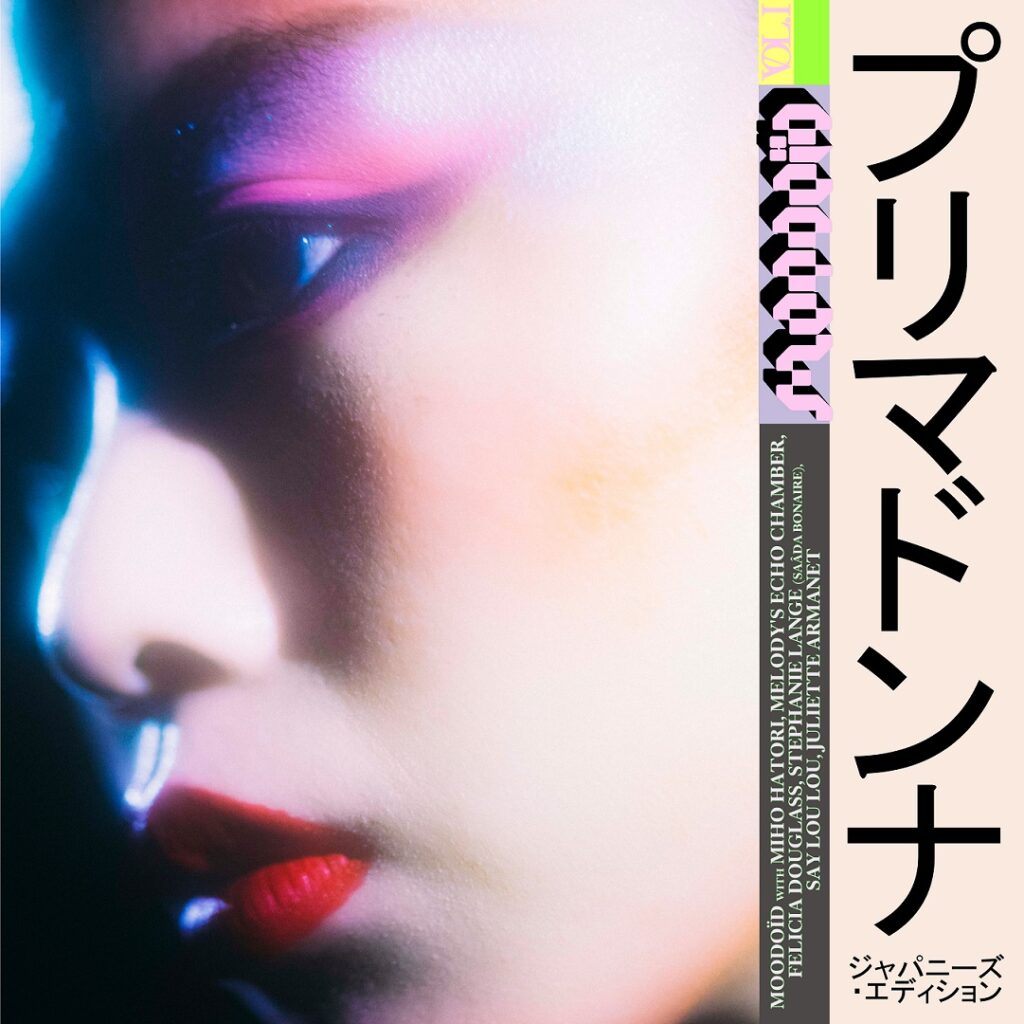 Forever loving Japanese culture and music
—That's how much you love Japan.
Pablo: I can't stop loving Japan (laughs). I visited for the first time in 2014. I've been going to Japan at least once a year, six years after that, for work and fun.
—Your second album, Cité Champagne, released in 2018, has songs like "Planète Tokyo," inspired by Tokyo, and "Langage," featuring KOM_I. How did you discover Japanese music and culture in the first place?
Pablo: I didn't know much about it before. When I visited for the first time, I was shocked by how Japan was a completely different world I had never come into contact with before. The language, lifestyle, and everything were so different. I felt a lot of energy. For example, I was surprised to discover that transportation systems like the subway and the JR line, and airports had their own jingles. I thought it would be interesting to combine the various sounds of Tokyo, and that's how the idea for "Planète Tokyo" was born. I actually used a sample of the jingle that plays before an announcement is made at Narita airport.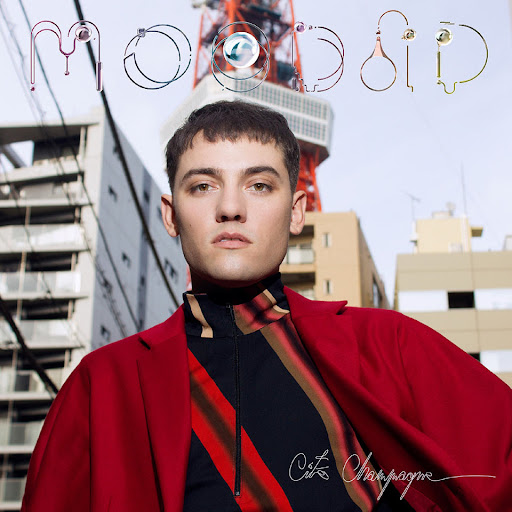 —Could you talk about why you made "Langage" and "Idéal Doki-Doki – 理想的ドキドキ" in Japanese?
Pablo: I'm not good at English, and there was a moment where I felt melancholic because I couldn't communicate with people in Japan. But I could communicate through wordless means of communication using gestures and culture. That's why I thought it was perfect to create "Langage" with KOM_I. By having KOM_I sing in Japanese, I could express language barriers and the difficulty of communicating. I used a lot of sax in "Idéal Doki-Doki – 理想的ドキドキ" and had happy and soft 80s Japanese pop music in the back of my mind. The Japanese language has a beautiful ring, so I want to make more songs in Japanese with Japanese artists.
—In an interview you gave in 2018 about Cité Champagne, you said the likes of YMO, Makoto Matsushita, and Shintaro Sakamoto inspired you. What aspect of their music appeals to you?
Pablo: Cité Champagne had a French touch sound at the start, but I found out from somewhere that 80s Japanese pop music was largely influenced by American and British music. When I listened to it, I got into it. It's exciting and exotic. The appeal is in the quality of the sound. They used the newest, rare synthesizers of its time, like those from Roland, Yamaha, and Korg.
—Japanese city pop has been trending lately, but what do you think about that?
Pablo: For a long time, it was a genre only Japanese people knew. But thanks to the spread of the internet, such dormant Japanese music began to circulate worldwide. I get excited when I hear city pop playing in cafes and bars in Paris, as well as my friends' places. I feel like I'll hear more of it in the future.
A diverse sonic universe and the future
—One characteristic of your music is your hybrid sound, which is a blend of different genres. What kind of music do you listen to?
Pablo: When I was a kid, I listened to 70s progressive rock like King Crimson and Gong. After that, I listened to ambient music like Roedelius and Brian Eno, all the way to krautrock like NEU!. I've recently been listening to electro music. I like listening to many genres of music without just sticking to one.
—Your eponymous EP, which you put out in 2013, was mixed by Kevin Parker. Could you talk about how you met him?
Pablo: I met him at a bar when he was living in Paris as the producer for Melody's Echo Chamber. I was 21 or 22 back then and only had demos of MOODOÏD's music. Because I was in Melody's Echo Chamber band and she was involved in Tame Impala's second album, Lonerism, we became quite close and he told me he would mix my music, as I didn't know his way of mixing music. We spoke about it as we went, and he completed the process while we were on the tour bus or waiting to play at a show without ever getting into a studio. It opened my eyes. He taught me you could make music anywhere with one computer.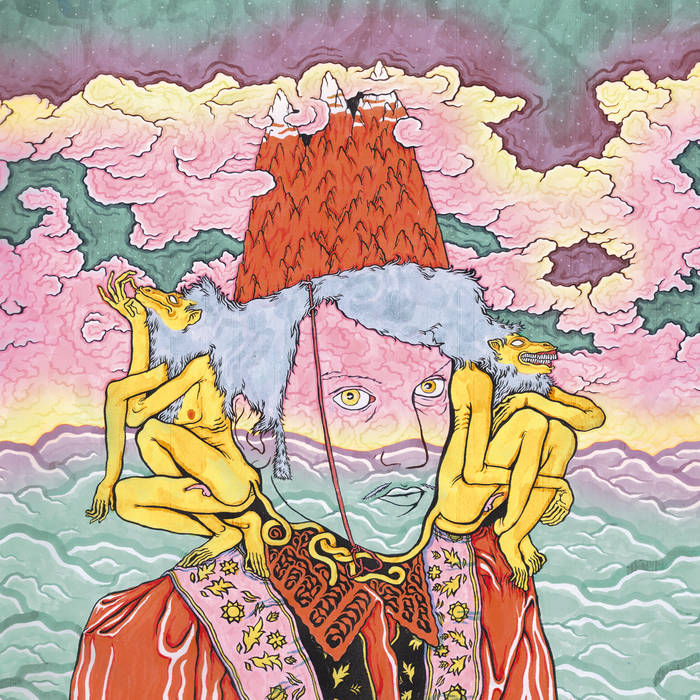 —Have your music-making process and attitude towards music changed since the pandemic started?
Pablo: A lot of changes occurred. During lockdown last year, I lived in my apartment alone for about two months. It was the first time I didn't see anyone at all, but I was able to spend time producing music, and I pondered a lot because I had always liked being alone. As a result, I figured I didn't need to be in Paris to work and moved to Marseilles. The sea is five minutes away from the studio now, so when I feel stuck, I could go swim, feel refreshed, and then work. Isn't that nice?
—That's amazing. Could you talk about what's next in store for you regarding releases and such?
Pablo: I want to finish making PrimaDonna vol. 2 this summer. Two songs are complete now. I'm looking for artists to collaborate with, for the remaining three songs. Like the first volume, I'm going to collaborate with various artists. I can't say much yet, but British, Spanish, and Japanese artists are the candidates.
—Lastly, what do you want to say through your music? What's important to you, and what do you want to say to your fans in Japan?
Pablo: The most important thing for me when I make music is love and romance. These themes are universal, and everybody in the world understands them. Love and romance have taught and nurtured me a lot. It may sound cliché, but live with love, be obsessed with something, and have passion. Those things are the most important in life, and it makes life brighter.