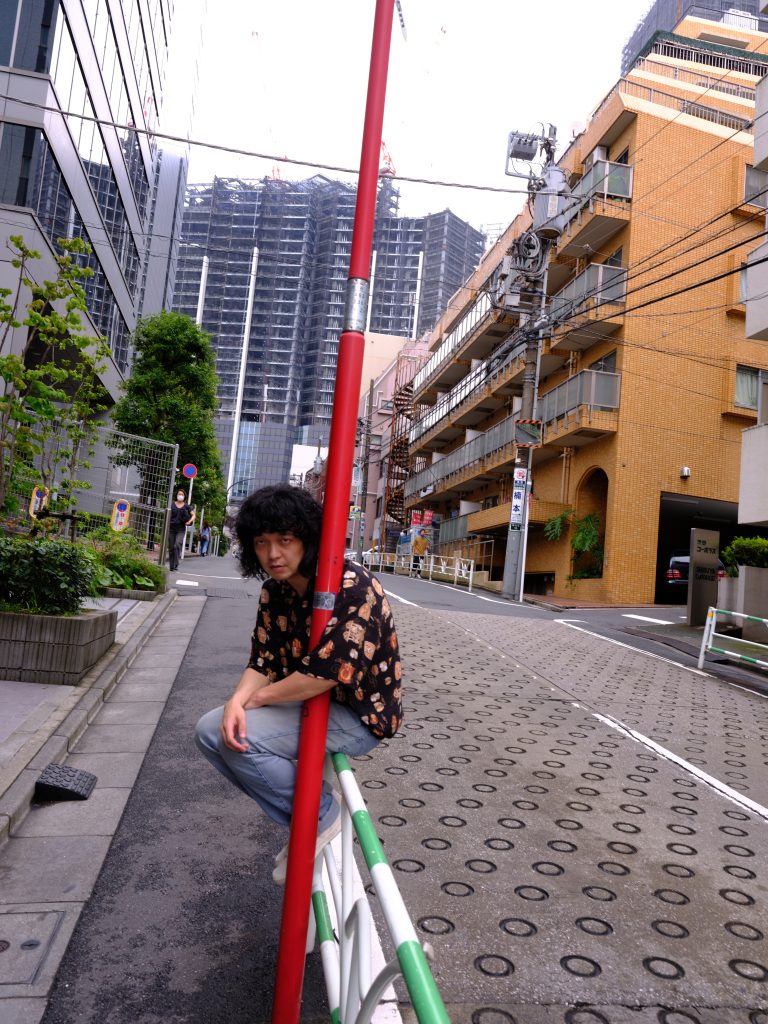 OTOGIVANASHI is a four-piece band formed two decades ago. Us, their latest album released in June, is surprisingly full of sweet, poppy songs. On Nagame, released in 2018 and considered by Arima as the band's best work, they reached a point in their musical vision where they wove together minimalistic production and quality melodies. OTOGIVANASHI introduced a psychedelic and neo-soul theme on Realize, which was digitally released in 2019 and physically released in 2020. But the band describes Realize as something akin to a compilation album. The shocking reason it's not considered an original album will come to light in this interview, but there's no doubt the fruition of sound and voice in Nagame and Realize created OTOGIVANASHI's most openly pop album to date, Us. What's more, they're having a solo show at the Hibiya Open Air Concert Hall on August 13th, the biggest venue the band will play. The frontman, Kazuki Arima, told us the dramatic story that led OTOGIVANASHI to the present day.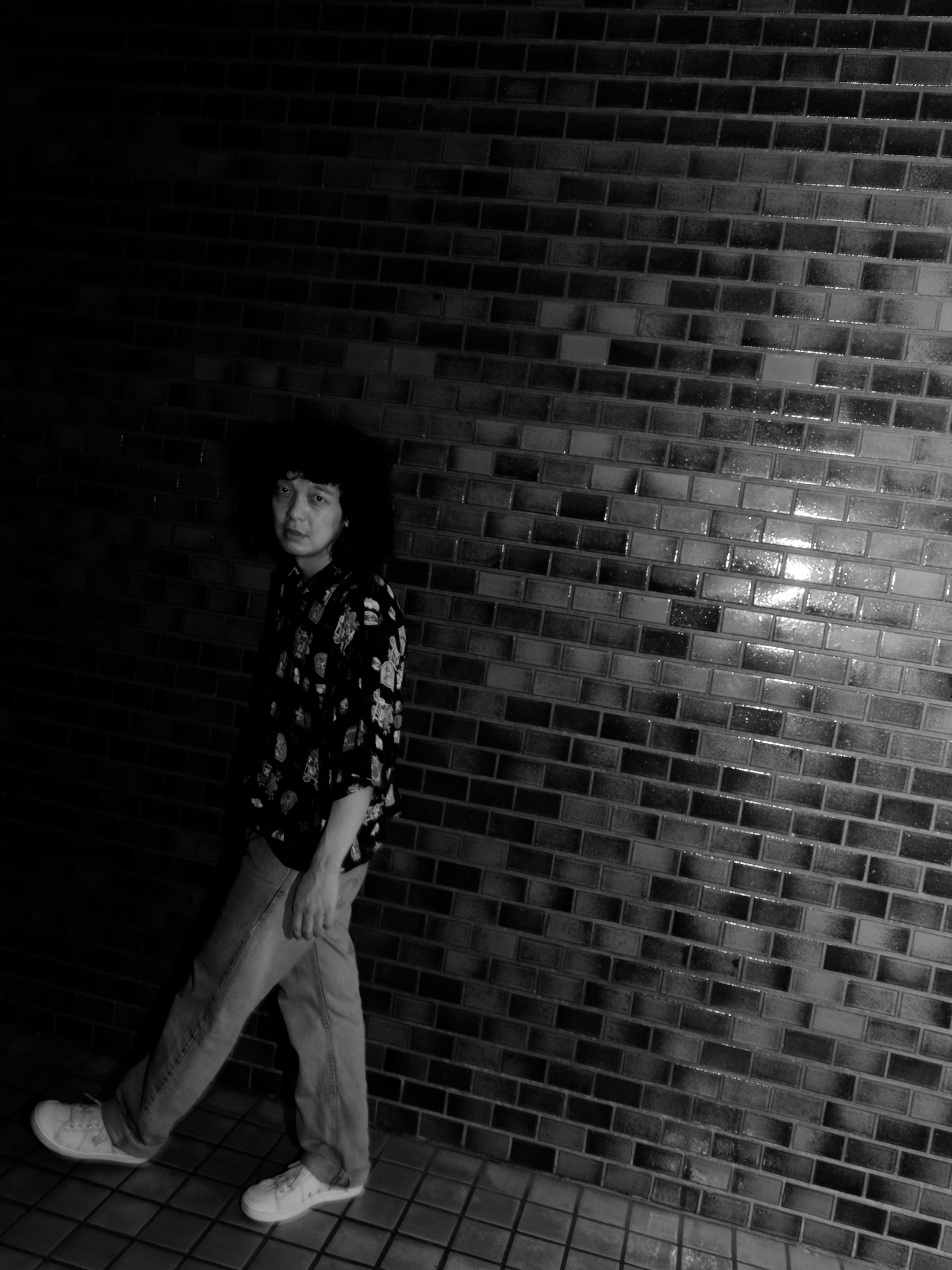 –I feel it'd be helpful if you could look back on Nagame, released in 2018, and Realize, digitally released in 2019 and physically released in 2020, before we start talking about the sweet and poppy Us.
Kazuki Arima: Right. It's hard to describe our band. I would make songs so it'd be difficult to pin us down, which is part of why we're called OTOGIVANASHI (fairytale). Honestly, I've always had the idea for us to sound extremely poppy and easy to digest, yet hard to pin down in mind. I feel like we did everything possible as a rock band on Nagame.
—You describe Nagame as a milestone in an interview you gave when you released the album.
Arima: Yeah. In 2019, before covid, I got asked to model for Louis Vuitton. It was a request from Virgil Abloh (the late artistic director of Louis Vuitton Men's), who passed away last year.
–No way! You're saying that Virgil made a personal request?
Arima: Someone representing Virgil contacted me. I think what ended up happening was that they wanted to cast The OTOGIBANASHI'S, the rap crew, and looked them up only to find a photo of me (laughs).
–What a wild story!
Arima: I think they liked my Asian looks and contacted me to model for them. We did the shoot, but the photos got shelved.
–Why is that?
Arima: I don't know. The photographer duo Inez & Vinoodh came to Japan to do the shoot. They did tell me I looked amazing when we were shooting on the streets of Golden Gai (laughs).
–It's like something out of a parallel universe.
Arima: Truly. They also shot other artists and actors, but that whole photoshoot got shelved. Back when I thought they would use the photos, I talked to Felicity, the label we're on, about how we should make an album as a sort of business card for people abroad since the Olympics were supposed to be held the year after. And so, we made Realize. But covid happened, the Olympics got postponed, and the photos got shelved.
–I didn't know about all that. You highlighted the psychedelic and neo-soul sound on Realize partially because you took your foreign listeners into account.
Arima: Yeah. I love Portishead and Solange, so I wanted to make an album in that direction. My face is on the album cover for everyone to see because I wanted to present a cool-looking OTOGIVANASHI album for listeners abroad rather than our Japanese listeners. It deliberately looks like it's by a solo artist. That was the concept, but the Louis Vuitton photos got shelved, so we were only left with a digital album. To produce Realize, I edited drum loops and all that.
–The album was produced minimally, then.
Arima: Yep. I manifested the sounds in my head with Realize. I knew it wasn't a pop album right from the start, but I wanted to use the same production methods to make the following album super poppy. That's how Us came to be.
The miracle of making music with the same people for over two decades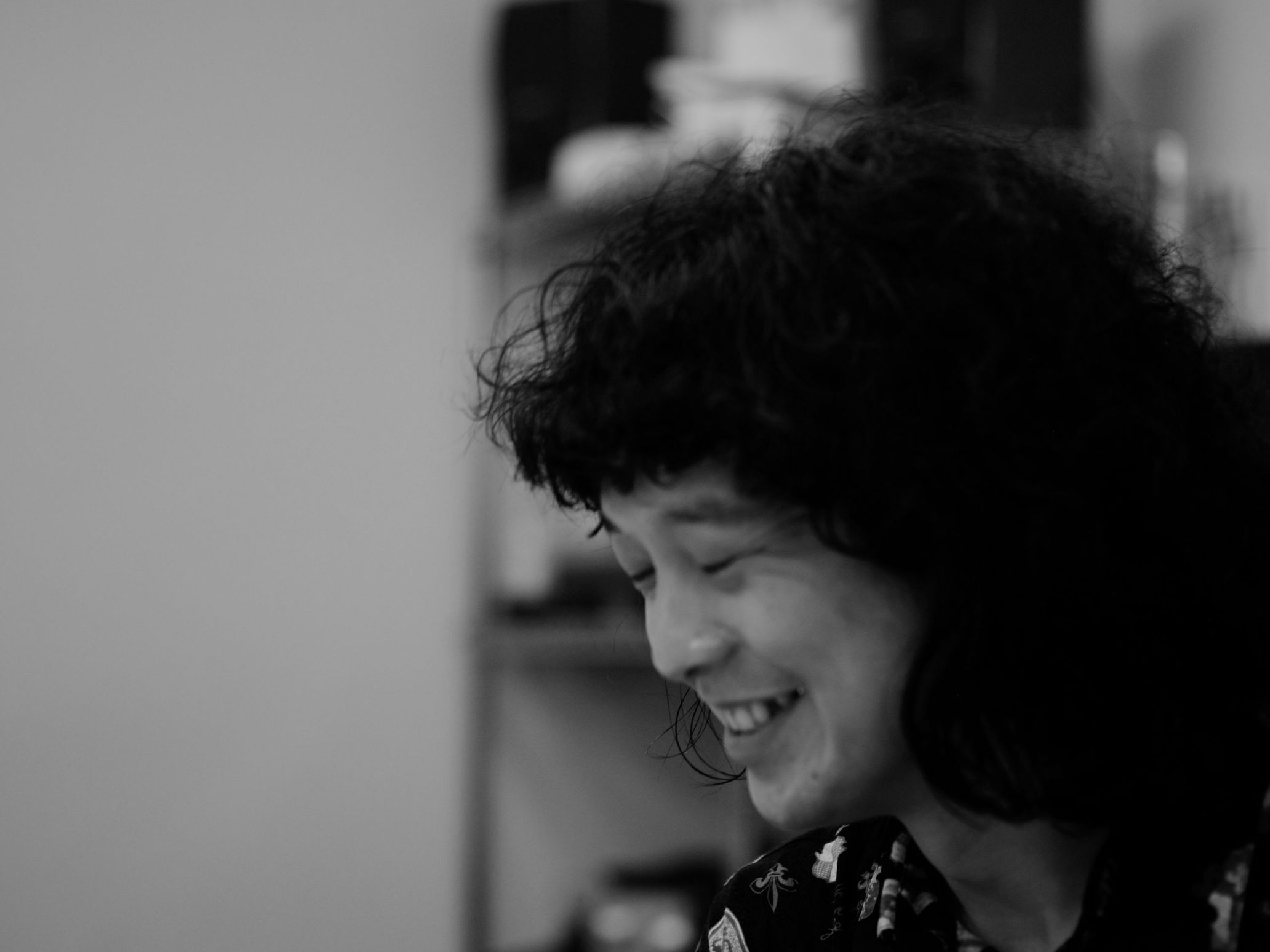 –You were able to make Us after going through so many unpredictable incidents.
Arima: I felt I couldn't talk about the Louis Vuitton incident until last year. And Virgil passed away the same year too. So many things happened. But I did what I had always wanted to do on Us, so I'm satisfied with it. I had always wanted to make an album in this vein, but part of me didn't think it was possible because we're a rock band. For the past 20-plus years, we spent more than half of the time making music that matched the band mates' skills. I was basically in charge of making Realize, instructing them to play their instruments a certain way, but we all love how it turned out. Some of my bandmates said it's our best work, which made me relieved. You know how people hunt for rare grooves or songs by Brazilian bands that sound so contemporary? I wanted the album to have that sort of mood.
–The album has that "band" sound, but it could also work on the dance floor.
Arima: Exactly. I wanted DJs to say, "Isn't this a cool song? It's actually by a band called OTOGIVANASHI" (laughs). I constantly thought about those sorts of things. It was so much fun making it.
–You can probably communicate effectively with your bandmates today.
Arima: I can. We might have the best communication we've ever had. We only talk about rhythm now.
–As in, how to best streamline your sound?
Arima: Yeah! In my view, foreign bands are good at making music because they work in the same direction, talk about the same things, and drink together. That is in itself one type of groove. We've been in this band for over 20 years, but we still go to cheap restaurants together, which is a positive thing.
–Being in a band with the same people for over 20 years is a miracle in 2022.
Arima: Right. Almost none of my peers have been in a band with the same people for this long.
–Who are some of your peers?
Arima: They're not my peers, per se, but Ryohei Shima and Kenta Maeno, from the dresscodes, and I used to play at the U.F.O Club in Higashi Koenji.
–Those are some colorful, photogenic characters.
Arima: We've played live shows with them as their backup band in the past. That made me realize how strange of a band we are. Something is different about us.
Self-managing the band from the beginning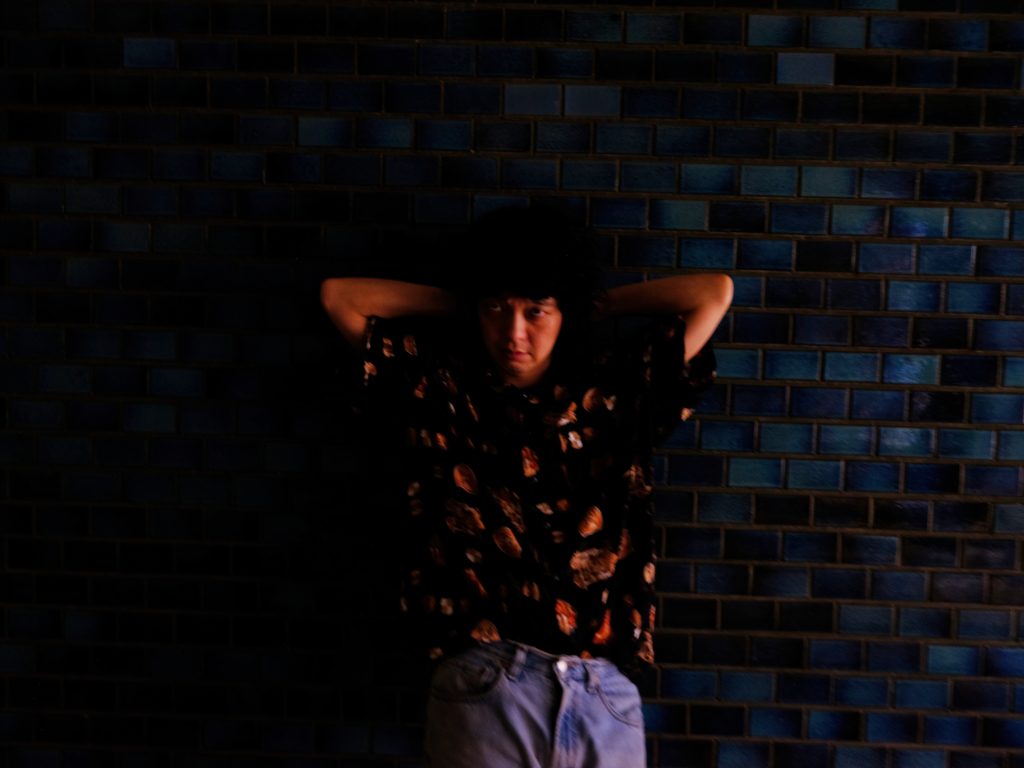 –You released your first album, Sale!, in 2007 through UK Project, and then released albums through Rose Records, owned by Keiichi Sokabe, and Felicity. But you've managed yourselves from the start, yes?
Arima: Yes. We've never had any management representing us.
–Is that a deliberate choice?
Arima: No. I want things to be less complicated and used to wonder why no one would approach us. Even with Felicity, we went to them and said, "Please release our album!" When they asked us how we planned to make it, we said, "We don't want to make compromises, so we'll pay for the rehearsal studio, but please cover the recording costs!" Many people told us we were a rare band because of that. I heard from signed bands that they don't have to pay to rent studios to rehearse in. I was surprised to hear that at first. I used to look at them with envy.
–What would you do if a management company approached you?
Arima: I'd ask how much it costs to sign a contract (laughs). I'm getting older now, so I would talk to them properly. Before I would feel happy, I would react like, "Can we trust you?"
–You don't expect too much nowadays.
Arima: I don't (laughs).
–You started as a band with a high affinity with Ging Nang Boyz during your UK Project days. I'm assuming you benefited from that, including playing live.
Arima: We did.
–Did you feel like you were going to climb the ladder?
Arima: I vaguely thought we would, but we're not Ging Nang Boyz, essentially. Many of our songs are sad, and we only make songs you could watch the sunset to (laughs). We don't try to cheer our listeners up at all. Listeners that realized this started straying away from us. But we have loyal listeners too. A girl band in their 20s told us, "We've been listening to you since middle school, and we played music in hopes of playing with you one day!" It made me realize things like that could happen when you've been in a band for over 20 years.
–You probably felt stressed by the discrepancy between what people wanted from you and what you felt was the essence of the band.
Arima: I felt stressed for so long. It would've been fine had I released that stress outwardly, but I internalized it. My band and I used to argue and physically fight a lot. We were on the verge of breaking up when we approached Felicity. But I'm glad I got to apologize to my bandmates for projecting my anger at them; it wasn't like I wanted to be that way on purpose. Writing songs became fun from that point onward.
–What prevented the band from completely falling out?
Arima: I wonder. We continued making weird songs no one had heard before, and we all loved playing them live. Our drummer [Keisuke Maekoshi] said to me the other day, "I don't make music just because it's become a habit. Arima, I still have so much fun being in the band."
–What a heartwarming story.
Arima: I thought, "Whoa! I might have to buy him a drink" (laughs).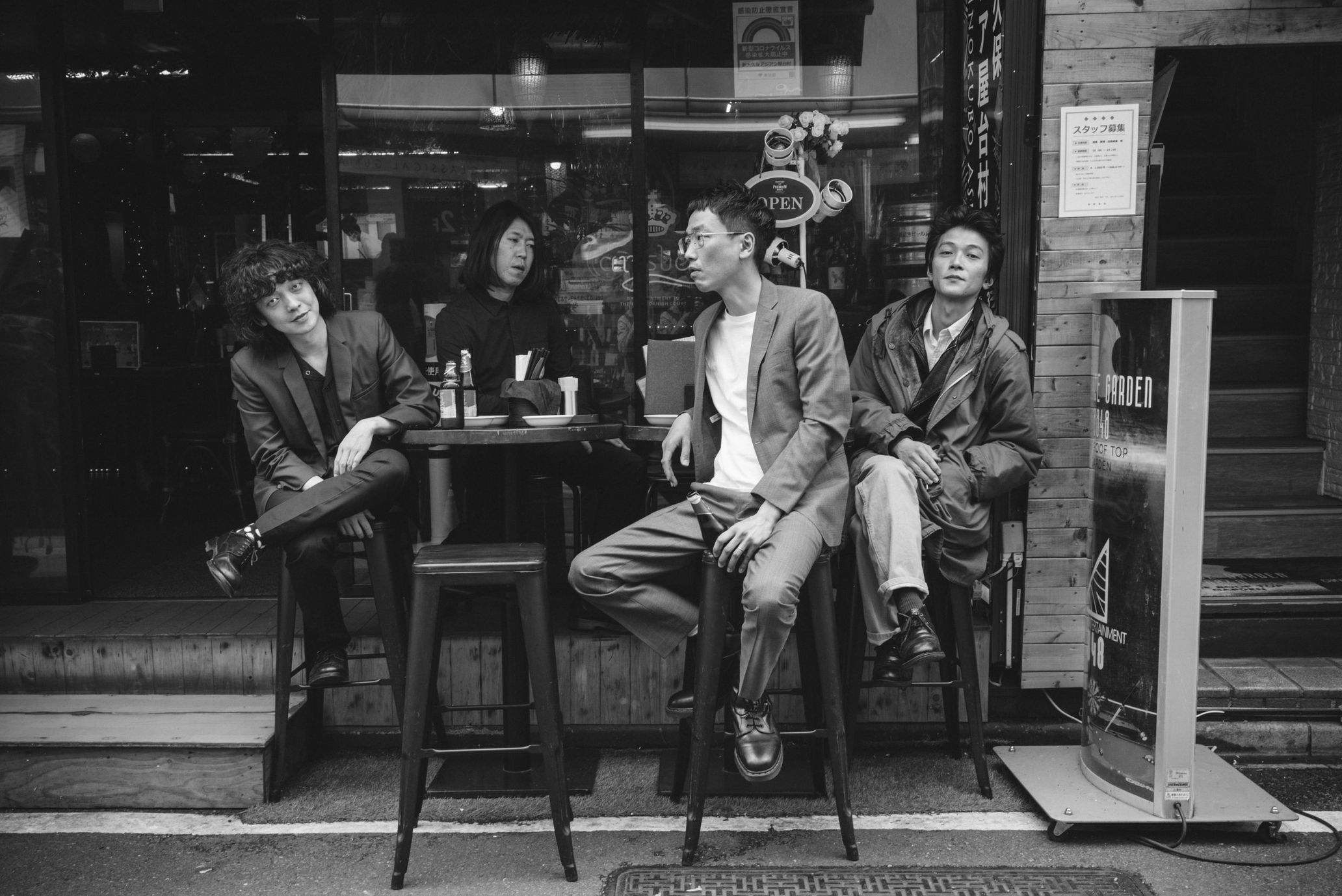 OTOGIVANASHI
OTOGIVANASHI is a four-piece band comprised of Kazuki Arima (vocals, guitar), Kenta Ushio (guitar), Hirotaka Kazama (bass), and Keisuke Maekoshi (drums). The band was formed in December 2000. Otogivanashi has released 11 albums until 2021. The band's collaboration with director Yuki Yamato on "Cosmos" from their first album with Felicity, Culture Club (2015), and the film Otogibanashi Mitai continues to create a devoted following. People in different fields haven't stopped declaring their love for the band, and how they never stop pursuing new musical expressions even after the band's 20th anniversary. Otogivanashi released the long-awaited Us in June 2022. They're playing a show titled "Our Vision" on August 13th at the Hibiya Open Air Concert Hall. They continue to make music based on the concept of "Mysterious, poppy rock n roll by a Japanese band."
http://otogivanashi.com
Twitter:@otogivanashi
Instagram:@otogivanashi
https://www.youtube.com/channel/UCd4QzATsDnJqvwG9pmmX6NA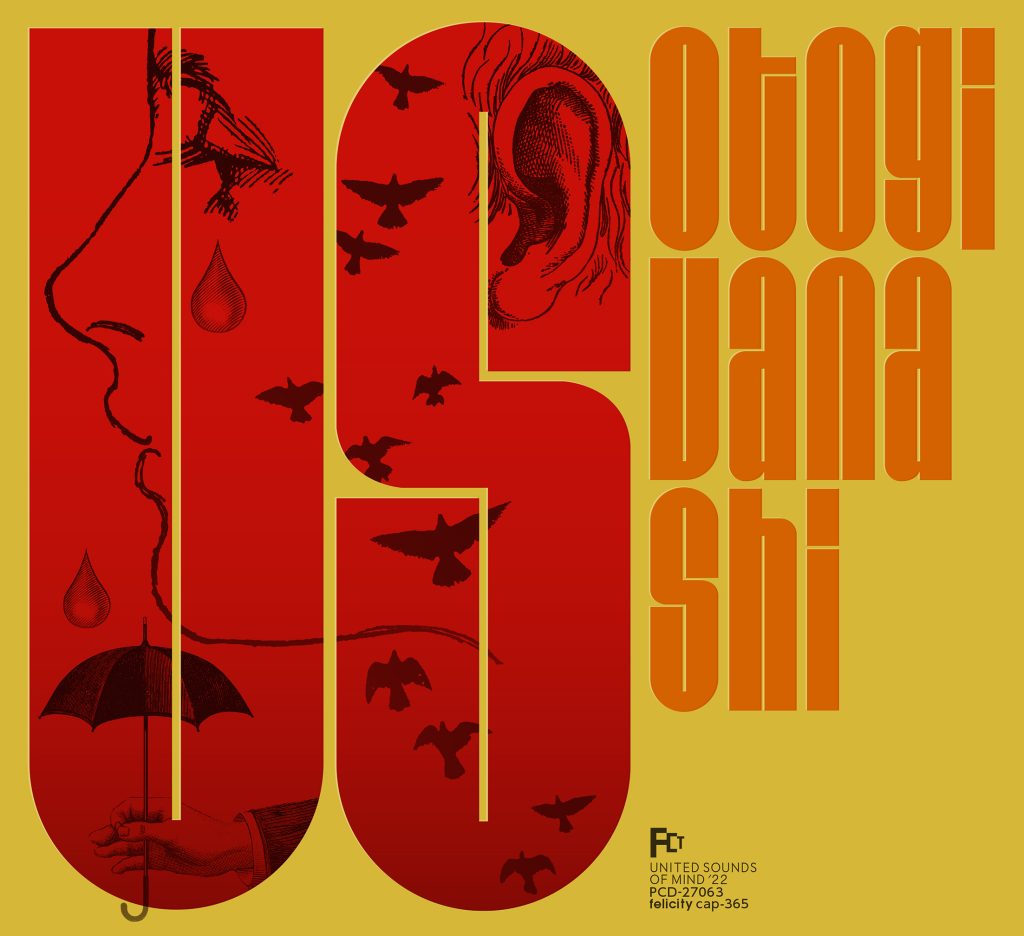 ■OTOGIVANASHI 12th album『US』
Label : felicity / P-VINE
¥2,970
Track List
1. FALLING
2. BITTERSWEET
3. DEAR
4. ROLLING
5. RINNE
6. VOICE
7. VIOLET
8. SCENE
9. VISION
10. ESPERS
https://p-vine.lnk.to/cvpf3d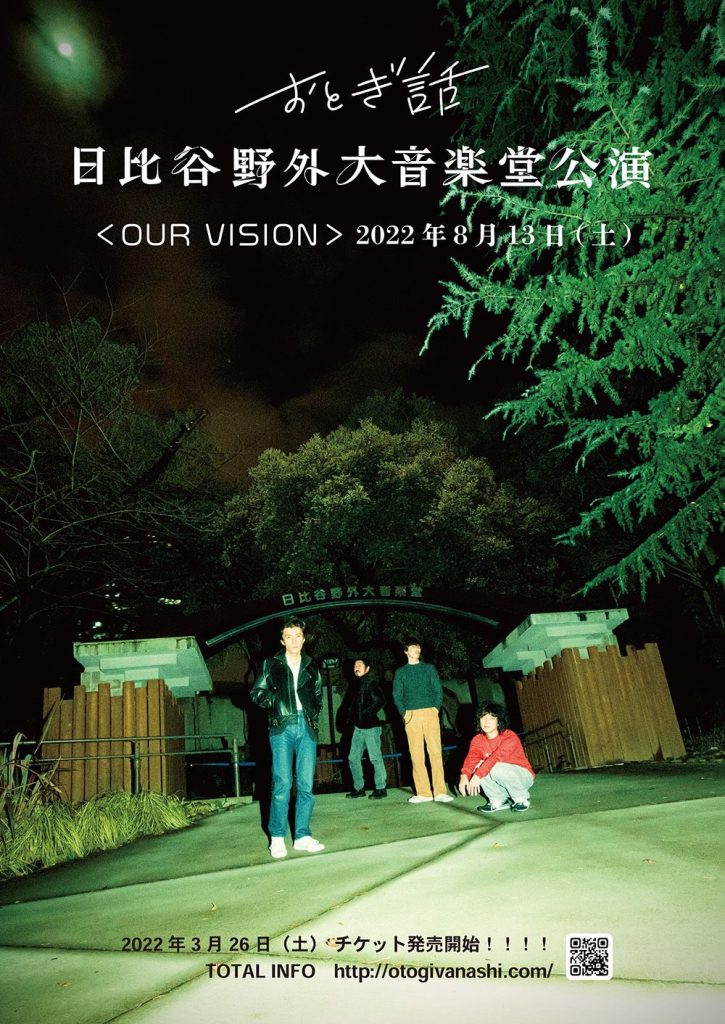 ■Hibiya Open Air Concert Hall<OUR VISION>
August 13, 2022
OPEN16:00/START17:00
¥6,600
Translation Lena Grace Suda
Photography Ko-ta Shouji
Edit Atsushi Takayama(TOKION)