Farmers' markets are held throughout Portland and people's lives are closely connected to the local produce. The markets are crowded with students, business people, and travelers during lunchtime, and chefs from the local restaurants frequent the markets to stock up on organic vegetables. Obon Shokudo, a vegan Japanese restaurant, has its roots in the farmers market. They sold their food at the market for seven years, built their reputation, and opened a restaurant in the summer of 2021. They decided to create a menu with new items as vegan and Japanese food had been already well-established in the area. This attempt led them to introduce Japanese home cooking. The restaurant uses seasonal ingredients from the local area to make home-style dishes such as onigiri and kenchin-jiru, which are familiar to all Japanese people. The flavors are reminiscent of the food made by one of the owners' mothers. It was September when the author visited Obon Shokudo with the owners of Jorinji Miso which makes miso using traditional methods in Portland.
Obon Shokudo
Obon Shokudo is a vegan restaurant serving Japanese home-style cuisine in Portland, Oregon. The restaurant is owned and operated by a husband and wife team Humiko Hozumi and Jason Duffany. All menu items are plant-based, using farm-to-table, organic, and sustainable ingredients. The restaurant has developed environmentally friendly recipes that reduce food waste and, for example, use every bit of the edible parts of vegetables. They also ensure that organic food is affordable to anyone regardless of their income level and set their prices accordingly.
https://www.obonpdx.com/
Japanese vegan food that makes non-vegans content
As we entered the restaurant, Jason Duffany, the owner of Obon Shokudo, smiled and greeted his friends, the husband and wife team who owns Jorinji Miso. In the kitchen, Jason's wife Humiko Hozumi was busy experimenting with flours to fry some items. "I'm trying different flours, but the batter for kakiage does not become consistent," she noted. Since gluten-free flours don't become sticky, it's difficult to fry vegetables as each vegetable has a different moisture content and condition.
Humiko continued to look for a wheat flour substitute for her health-conscious gluten-free customers, but she could not find any she was satisfied with. In November, she decided to use wheat flour. She was not sure how her customers were going to respond to it. However, their reaction was not bad. Since then, her principle is to abide by veganism, but she uses ingredients with gluten for certain dishes when it's the best option for a better outcome.
The Portlanders say that Obon Shokudo offers dishes that are not available at other Japanese restaurants in the area. Their menu is actually filled with elaborate dishes. Their signature sprouted brown rice onigiri is served with fillings such as miso marinated tofu, ginger and pistachio miso, or yuzu and pumpkin seed miso. Unique flavors are added to home-style Japanese dishes.
Humiko started the vegan restaurant to offer food that is pleasing to the body and mind. It was not just about offering vegetarian food. She hopes that her customers lead a comfortable life eating food from her kitchen. In reflection of this, the restaurant offers a wide variety of succulent dishes such as "croquettes using soy pulp" and "tofu cutlets" that are comparable to meat dishes, which are popular among non-vegan customers. For customers concerned about the calories and nutritional value of fried foods, she thoroughly explains the benefits of vegetable protein and the cooking method that uses minimal oil, which lessens any negative impact on their health. They keep their prices reasonable while the portions are generous. Humiko said, "Organic food has become a luxury item, but we want to offer our dishes to as many people as possible, regardless of their income level."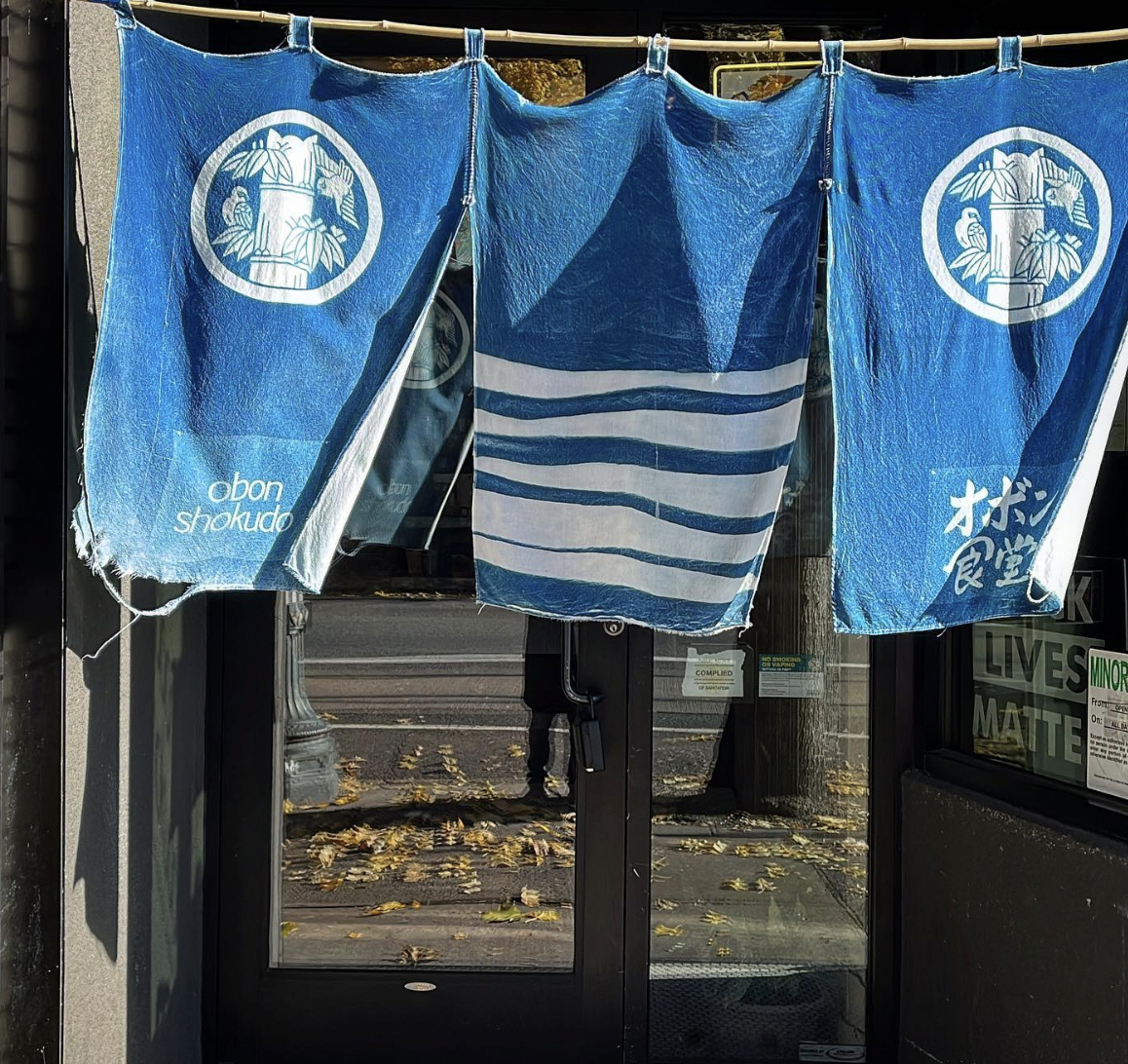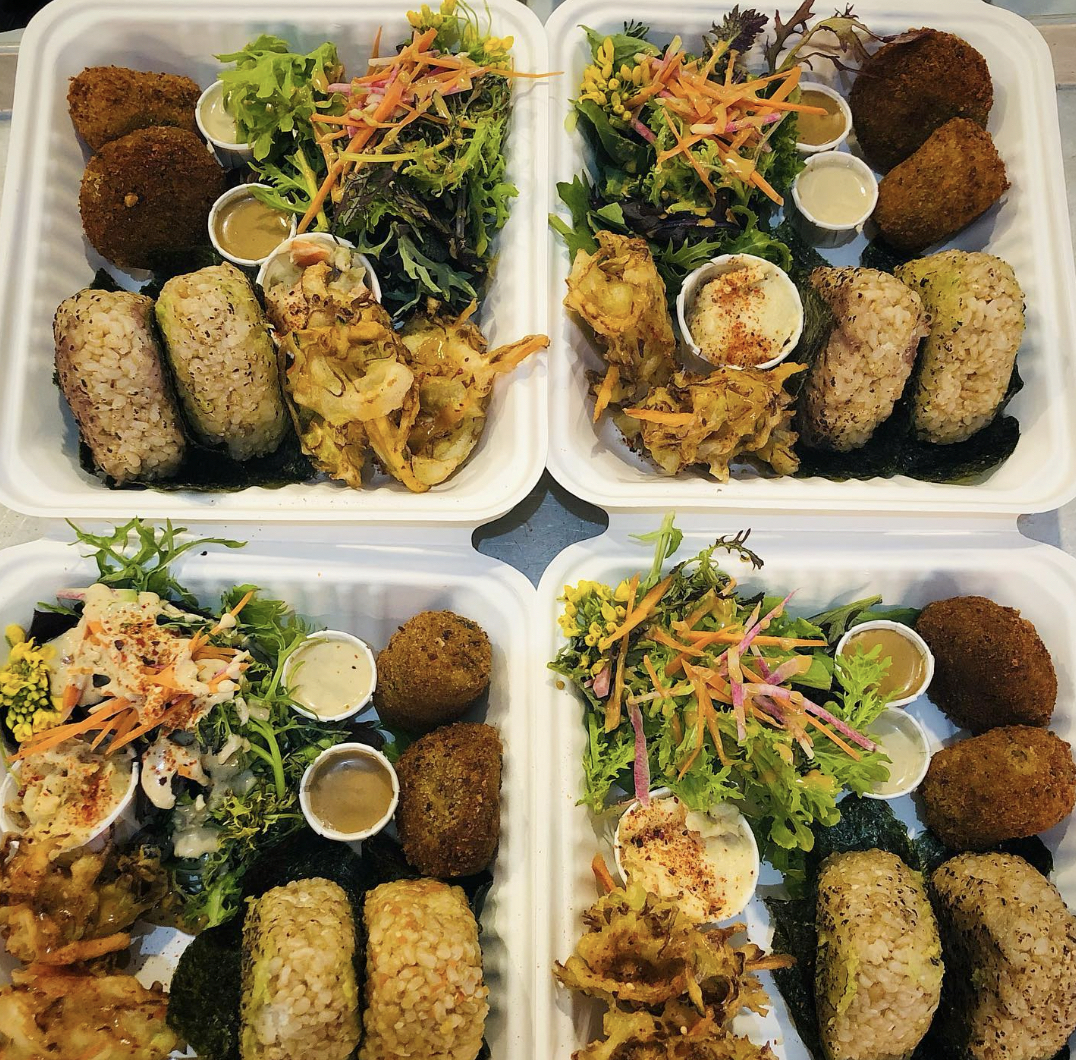 The three principles behind the "feel good" concept
The main concept of Obon Shokudo is to offer Japanese food that makes people feel good. The concept is reflected in how they source their ingredients as well as how they treat their customers from the moment they walk into the restaurant until they leave. Humiko stated the three principles that they practice. First, they try best to only buy seasonal food from the local farmers and stores in the vicinity. Second, they make sure to minimize food loss and waste. All kitchen staff need to go through Humiko's check before discarding food scraps. "I ask them not to waste food. I tell my staff repeatedly that our restaurant is different from others and we minimize waste. Even so, I had many chefs who came to me with a heap of food scraps asking if they could throw them away. There was so much food that could still be eaten." This is a reminder of how difficult it is to run a restaurant while reducing food waste. The third is to help build a healthy digestive cycle. "I want to create eating habits where even if you eat until you are full, your stomach doesn't feel upset and you wake up the next day feeling hungry yet comfortable." Humiko also added, "If there is a tasty product that has already been perfected over a long period, we would rather offer it at our restaurant than make it ourselves from scratch." While they focus on making everything in-house, they also pay their respect to fine products made by others. For example, they carry amazake made by Jorinji Miso. Since they make their own miso and koji at Obon Shokudo, Humiko can make amazake. However, she raves about the amazake made by Jorinji Miso.
The other noteworthy aspect of their menu is the daily special. Humiko and Jason usually go to the mountains to forage mushrooms on their days off. The mushrooms they foraged are often incorporated into their daily special. Recently they made gyoza from mushrooms that had flavors similar to that of maitake mushroom. Last year, they had a good matsutake season and ended up offering rice cooked with matsutake and bamboo shoots, and sautéed matsutake.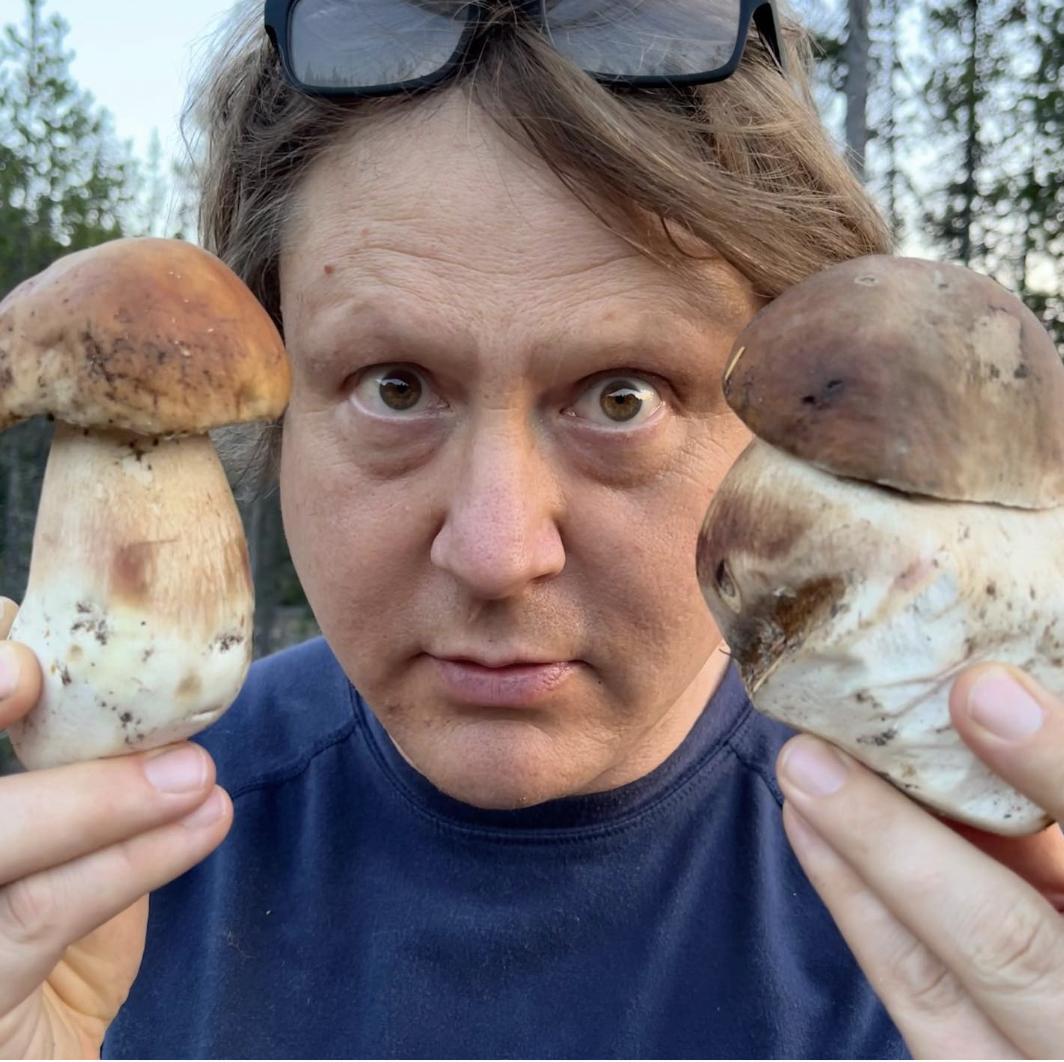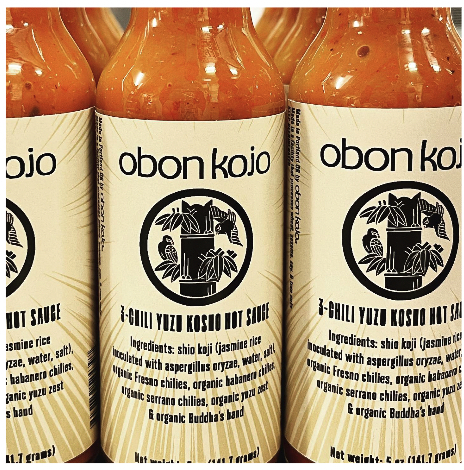 Make a difference through small activities and co-create with local producers
The two originally moved from San Francisco, attracted by the diverse mix of food cultures and the city's slogan "Keep Portland Weird," a community that respects individuality.
Obon Shokudo first opened as a catering restaurant. Later, when a local vegan and gluten-free distributor suggested selling their food in farmers' markets, they began selling kenchin-jiru, rice balls, croquettes, and other items in 2014. At the time, sushi and ramen were the only well-known Japanese food in Portland, and they gradually increased their customer base by offering tastings regularly. To make it easier for those unfamiliar with Japanese food to understand what the food was like, they could have described kenchin-jiru as "miso soup with lots of vegetables" and croquettes as "Japanese-style falafel." However, they stuck to the original names of each dish and explained their origins and ingredients. Initially, it took a while for the customers to accept their dishes. It was important to stick to the original practice until the local residents become familiar with the food from other countries. Humiko said, "I wanted to make Japanese home cooking that made me feel at home. It's food that my mother and grandmother in Saitama Prefecture used to make for me at home." Reflecting on the past several years, Humiko smiled and said, "Jason has always been the one who inspires me and says, 'It will work out.' His energy and thoughtfulness are truly amazing." The concept of family is also incorporated into the store's name and logo. The restaurant's name "Obon" is a homonym and refers to a period in which people honor the spirits of ancestors in Japan, as well as a lacquered wooden tray used for serving food. The black-and-white logo was inspired by the Hozumi family crest.
An important criterion in choosing a business partner for Humiko and Jason is not only the quality of the food but also whether or not the company shares the same values on food loss, environmental issues, and contribution to community revitalization. In addition to operating a restaurant, they recently launched a new brand "Obon kojo," and sell kanzuri in stores, and miso and koji for retail and wholesale. The driving force behind their creativity is the desire to share food that makes people feel good. Humiko concluded, "The impact of our activities on society is still small, but we hope to reduce food loss and increase the number of people who are health-conscious in their eating habits."
Translation Fumiko.M