There has been a dramatic rise in the number of situations in which there is a need for art, from business to science. While the world we see won't change instantaneously, we question how people's minds react to art as their emotions transform. Gallerists, artists, collectors, and others will study the art that will emerge in the coming generation.
In the 13th installment, we feature "inVisible", a non-profit organization whose concept is to develop projects using art as a catalyst to "make visible what isn't." By exploring art used in day-to-day life while incorporating community engagement strategies, they have developed projects that enable societal change. In this installment, we met with managing director Akio Hayashi and deputy director and artist Hiroko Kikuchi at the venue where they reported on their efforts for their new project "MINDSCAPES TOKYO", which rethinks mental health from an art perspective.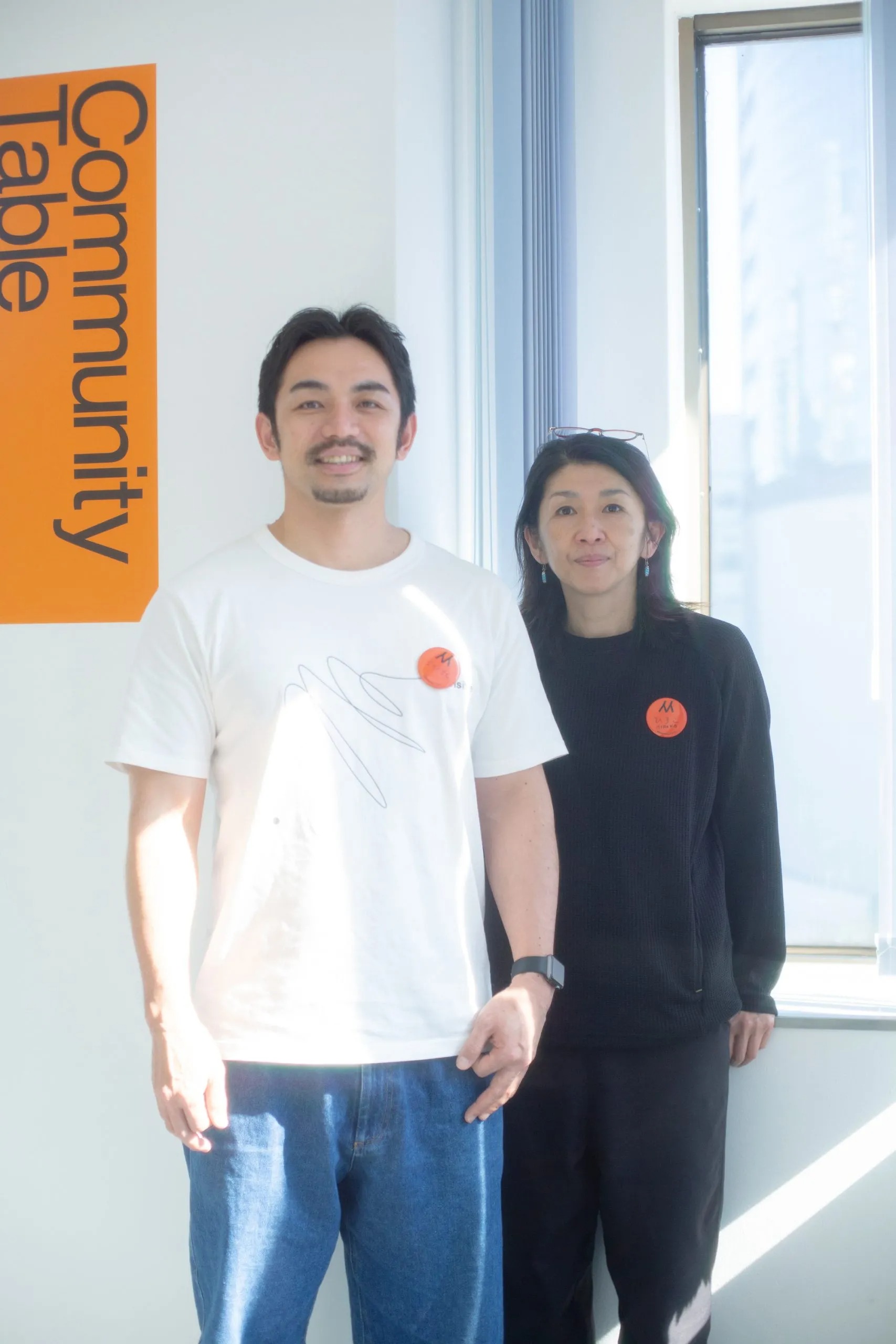 Akio Hayashi
NPO "inVisible" co-founder and managing director. Born in Tokyo in 1984. While a student at Ritsumeikan Asia Pacific University, Akio got involved in the non-profit "BEPPU PROJECT", becoming the art project event manager for the organization. In 2012, he became the executive office head of "Konyoku Onsen Sekai". He resigned in 2013 and started the non-profit inVisible in 2015. He was also involved as a curator in "OKUYAMATO MIND TRAIL Museum in your mind", among other projects.

Hiroko Kikuchi
Deputy director of "Invisible", artist, and creative director. Born in Tokyo. Hiroko has a B.F.A. in Sculpture at Boston University, and an M.F.A. from Tufts University. After twenty years in the U.S, she moved back to Japan in 2011 after the Tohoku Earthquake. She has been involved in community engagement strategy and development for the MIT List Visual Arts Center, the Museum of Fine Arts, Boton, the Aichi Triennale 2013, and for the Mori Art Museum.
Finding value in what isn't visible
–– "inVisible" has been involved in developing many projects. I'd like to ask how you started the organization in the first place.
Akio Hayashi: I had personally been helping out with an art project eventually called "Relight Project", which aimed at relighting Tatsuo Miyajima's public art project "Counter Void". For various reasons, it became difficult for the organization that initially ran the project to continue, so they asked me to take over. I was skeptical of trying to do it alone… then I found out about Hiroko on the Internet.
She was an artist who had been involved in community engagement for multiple projects in America. We didn't know each other, but when I contacted her and met with her, there were a lot of things we agreed on. So we decided to establish an organization and work together in a light-hearted way, then started it in 2015.
However, instead of an organization meant for a specific project or issue, I wanted a way to be able to continuously interact with society and art. "Invisible" is about finding value in what isn't visible. We've come so far and have been blessed with the other wonderful members on our team.
We work on many projects, but our main priority is to use art as a catalyst to communicate with people, to discover new perspectives, and to find something new from there. Of course, increasing the quality of the work or project is a part of it, but we are not only aiming for high-quality. We are also emphasizing the importance of whether or not communication is generated by the presence of the work or project.
It might take time, but we hope that the people who experience it or are a part of it can change. While we believe that it's important to affect change on a large number of people, we also find it crucial to deeply impact each individual person at the same time.
In our projects, I mostly take care of the event planning and overall coordination and management. Hiroko handles most of the artist direction and the specifics of the projects.
–– I'd like to ask you about the specific projects as well. You develop art projects that spend a lot of time collaborating with locals.
Hayashi: We're based in two locations: Tokyo and Tomioka Town in Fukushima Prefecture. We spend about half the month in Tomioka Town, where we've been working on a project called Professional in School Project (a.k.a. PinS) since 2018, which is a kind of artist residency-like program at elementary and middle schools.
I believe that the main objective of artist residencies is for the artist to create. PinS is the same in that the artists create, but they are enrolled as transfer students instead, not as artists. We have them do their work there daily, and the children can come and go as they please, and they can talk amongst each other. That's how the children and the teachers can encounter "worlds that they don't know".
So far, a carpenter, Takatsune Hayashi, Mr. Tatsuo Miyajima, a painter, Akira Kamo, Yoshihide Otomo, and a designer, Akiko Koike, came as transfer students and created artworks. Mr. Otomo even created the new school songs for the elementary school and the junior high school. I think that the presence of professionals with creative abilities in schools has some influence on the value formation of children and teachers, with art and artists serving as one catalyst.
Hiroko Kikuchi: Another ongoing project we've developed is called "Tsumugu Project". As part of the "Community Engagement Programs" jointly operated by Roppongi Hills and Mori Art Museum, I have been directing this project from the beginning, carefully gathering and expressing the thoughts of people who have walked together with the community in Roppongi.
In my role, I believe in the importance of unlocking the unseen or unheard aspects, as there are incredibly valuable stories in those hidden and unheard voices. By delving into them, I hope to reveal a previously invisible side of the community and bring it to light.
The Tsumugu Project aims to weave together the context of the community with the participation of the local people. While there is an artist at the center of it, the artist serves as the catalyst, allowing the stories to emerge from the process of communication among community memebers. What is interesting is that as this gradual sense of community building takes place, people naturally start describing art in their own words. This project is like weaving together these small stories.
I believe that art should inherently be a part of society, and I think that this project reflects that aspect. Our activities are tied to the concept of "social sculpture," and we explore how to create society while harnessing the power of creativity. Instead of making significant changes, I believe there is potential in making numerous small changes that collectively contribute to shaping society.
If we set our goals too high, it can be challenging to reach them. But how do we bring about happiness that feels like a warm hug for ourselves? If we consider things on a personal or emotional level, suddenly it seems like there are a lot of things that can be done. While planning, I keep in mind the idea of creating such relationships between people and communities, hoping to bring that into fruition.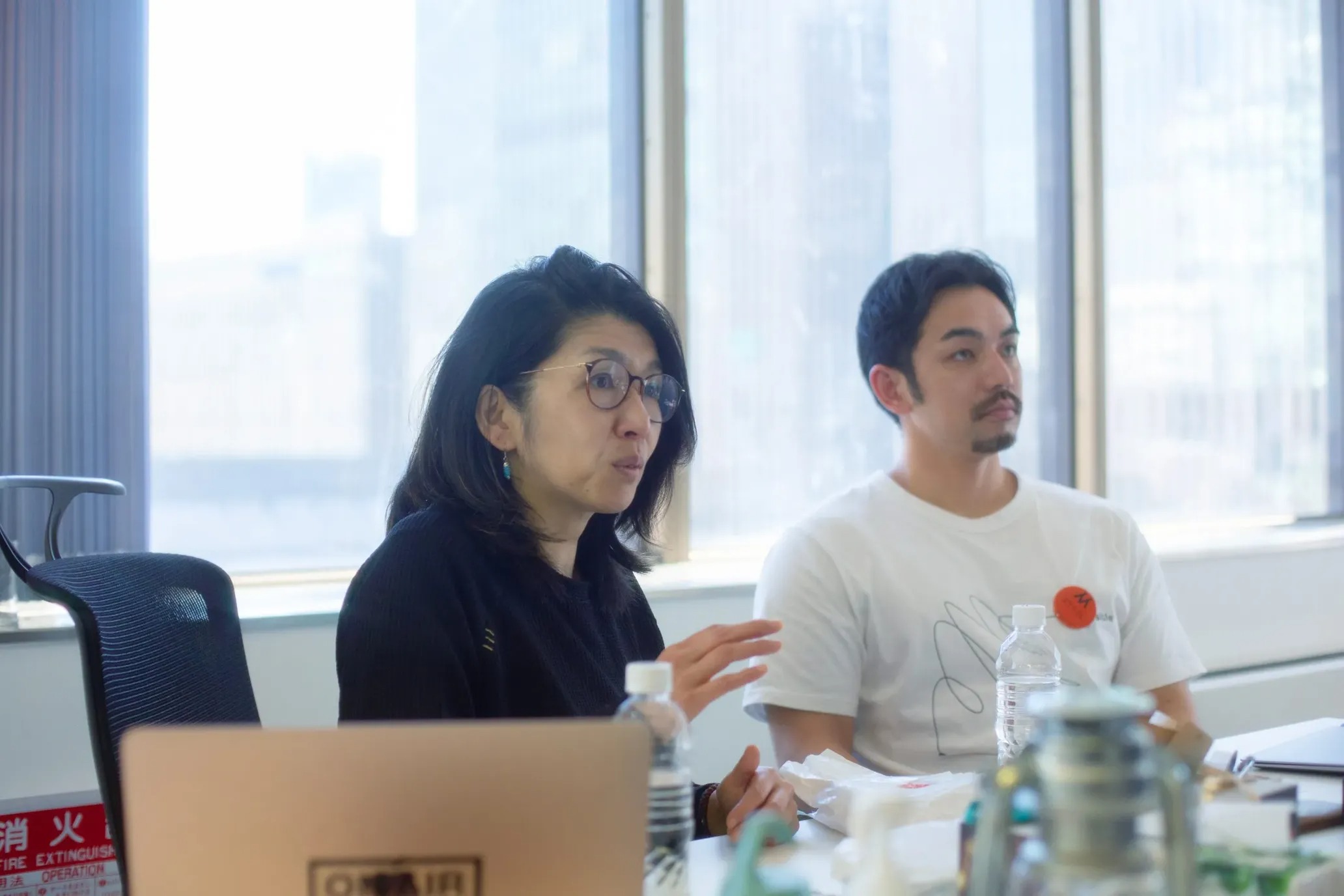 What is "mental health", as explored during the COVID-19 pandemic?
–– "MINDSCAPES" is a cultural program by "Wellcome Trust", a UK-based charitable foundation, to deepen understanding, have discussions on, and fundamentally reexamine mental health. It's an international project that is also conducted in the United States, India, and Germany. It is a perfect match for the activities of inVisible, which has been entrusted with the project as a partner in Japan.
Hayashi: "MINDSCAPES TOKYO" was launched in 2022 with Wellcome Trust and inVisible as co-organizers. The "Convening" was a dialogue meeting in Tokyo and Tomioka Town to consider mental health from multiple perspectives, and the "Urban Investigation Project" was conducted by youth investigators from Kadokawa Dwango Gakuen N High School and S High School to investigate mental health in urban areas together with artists. "MINDSCAPES TOKYO WEEK", held at YAU STUDIO in Yurakucho from February 20th to 28th, was a community gathering as well as an event to report on efforts made in these projects.
Kikuchi: The purpose of this project is not to provide definitive answers, but to explore how we can talk about mental health and find clues to fundamental solutions. Some assume that there are limits to the scientific exploration of mental health. Many arguments can be made, of course, but in this day and age, there's a need to think about it from the perspective of art and culture. I found this to be a very important message.
In the past few years, some countries have conducted projects online because of COVID, but Japanese people still have difficulty when talking about matters of the heart online. We successfully negotiated with the Wellcome Trust to hold the project in a space where we could have a realistic and palpable heart-to-heart exchange. In fact, when I engage with the youth and students involved in this project, I saw how much they longed for authentic connections. After all, online and virtual connections have their limits, right?
This project is not COVID-specific, but I think we've all had our emotional upheavals, at least over the past few years. I hoped to explore what mental health means in this climate while valuing what can be seen from the perspective of art and culture.
Hayhashi: During "MINDSCAPES TOKYO WEEK", we held talk events and conducted social gatherings in the form of snack bars at the venue every day. I think it's important that people who see and experience what we've done and thought about in this project think about what mental health means to them. In an age where 25% of the world's population has some kind of mental health problem, it's crucial for the other 75% of people to imagine the pain of others and understand that those people can exist around them, instead of believing "it has nothing to do with themselves".
We posed the question, "Can art projects or museums become mental health clinics?" at the Convening. Rather than trying to answer the question, it led into a series of discussions with professionals from various fields. Although the project has come to an end, some very important thoughts came out of the discussions, and we would like to continue to consider how to put those ideas and concepts into practice in the future. How to make art function in society is one of our responsibilities and challenges.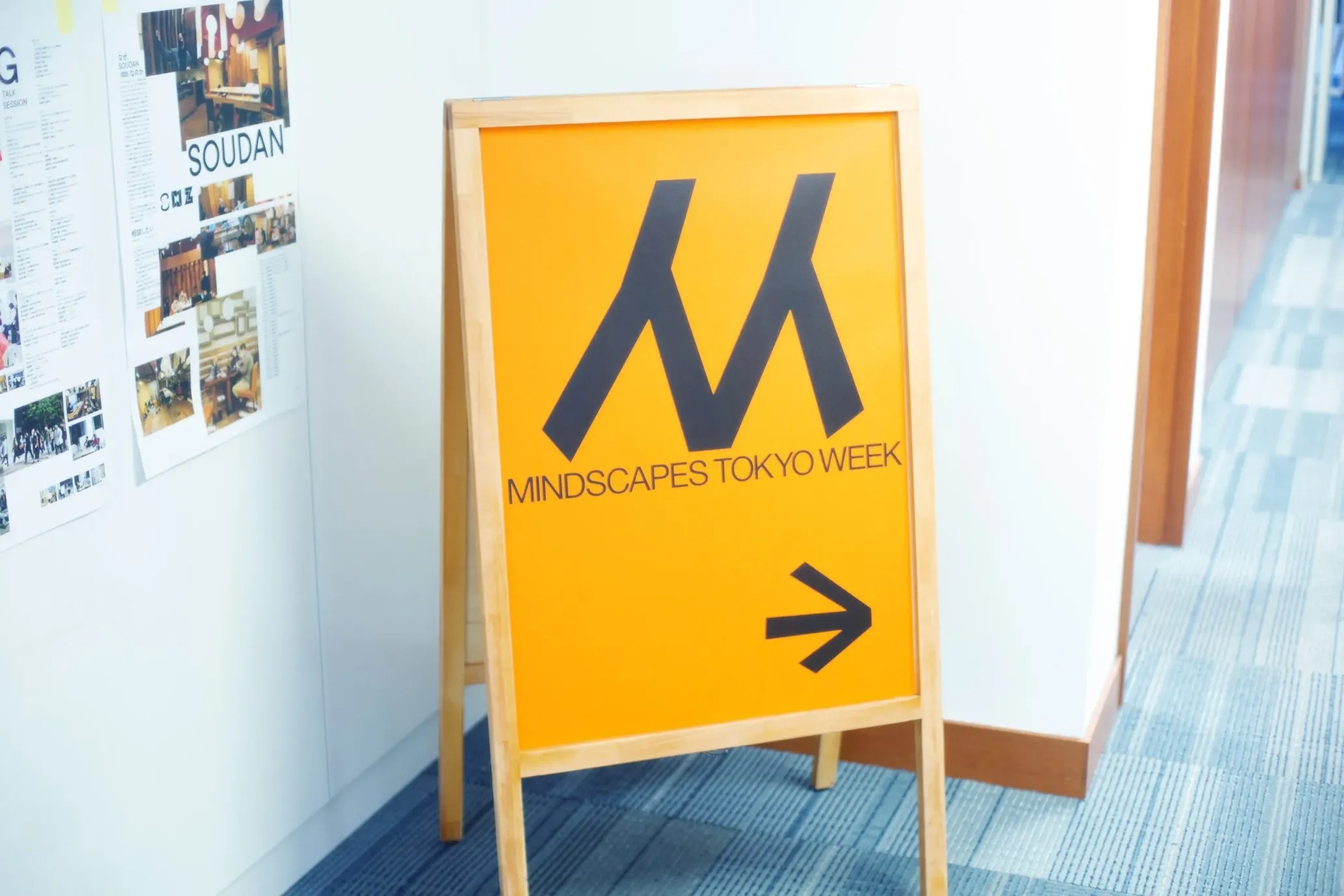 Activities that will create "social sculptors"
–– Why did you initially decide to start this sort of work?
Hayashi: I didn't graduate from an art college, and my involvement in art came about by chance. I was always thinking more about community development and improving local communities. I came up with an idea of how I could make a difference in society by acting as an intermediary. For example, I would think about how if we opened a temporary café in front of a hot spring inn that was on the verge of shutting down, we could create buzz and help the inn and the community. But then, I learned about art and figured I could do what I wanted to from a different standpoint.
I have a lot of respect for art and artists. I don't want to use the word "artist" lightly, but I think it would be great if art were more accessible and if everyone could be creative.
For example, say most people who play sandlot baseball admire professional baseball players. If people like the youths who participated in MINDSCAPES become involved in art and start to think that artists are great not only for their artwork but also for the way they think, then perhaps one of them will become an artist who will leave their mark on future generations. They may not necessarily become an artist, maybe they become a mechanic or a housewife. I think that may be what Joseph Beuys meant by "social sculpture".
Kikuchi: I have been immersed in the world of art for most of my life, but I've always struggled with communication. In fact, Hayashi is the complete opposite. In the midst of living such a life, I found solace when I was told that it is okay to pursue the unanswerable. I can't live without art. Art is necessary for society, but I alone cannot accomplish much, which is why I want to nurture as many people as possible who have high expectations and believe in the power of community and creativity. Otherwise, art will become nothing more than an authoritative and uninteresting endeavor. I always hope that art becomes a more accessible presence for a wide range of people.
–– After "MINDSCAPES TOKYO", what do you want the future of "inVisible" to be like?
Hayhashi: If we get into specifics, we have been asking artists through "PinS" to leave behind one artwork. Which means that if we continue for ten years, we can have ten works, right? I'd like to make the entire Hamadori area of Fukushima like one museum where we can have exhibition revolving around it. By designing a route where people can encounter artworks and spaces, I envision creating an experience that can be considered as a metaphor.
What I personally thought after working on this project is that I'd like to think of art in a way that distances itself from "contemporary art", including the way it's presented. At the Convening, artist Yuki Iiyama suggested that we redefine the word "art" to mean not only art or fine art, but also "expression".
I hope that our presence can be like a catalyst, sprinkling water in various places. Ideally, the artists involved in the projects would consider their projects not only as one of their artworks, but as a representative work, including the community. That would mean that I've made some contribution to the idea of what an artist, as I envision it, should be.
Photography Hiroto Nagasawa
Translation Mimiko Goldstein