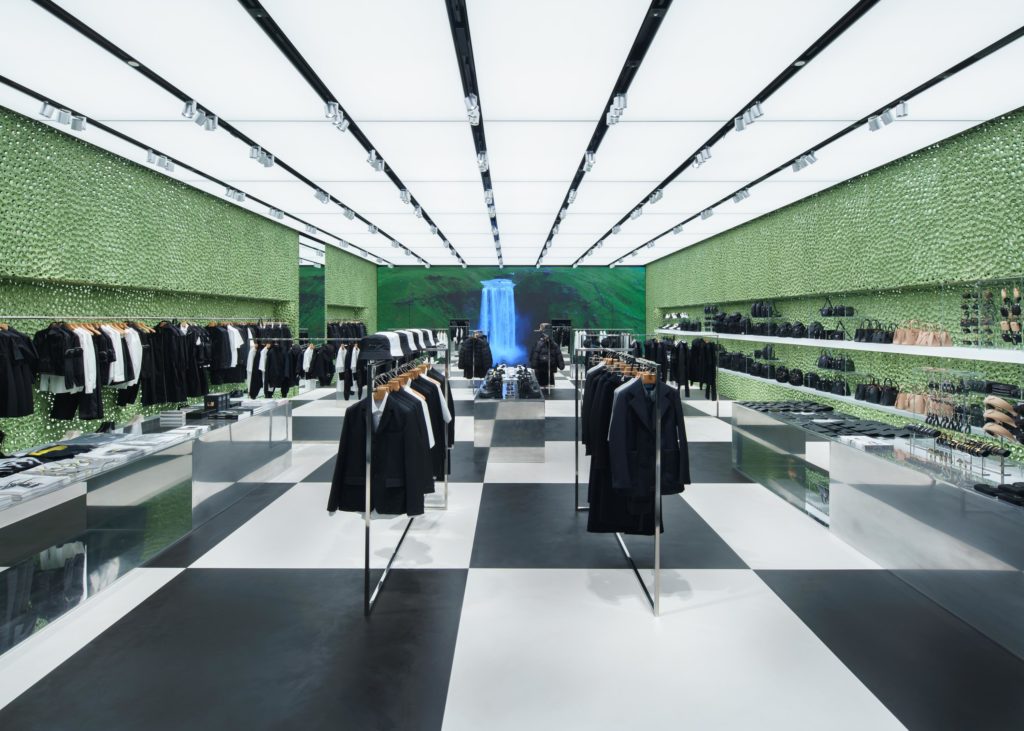 Prada's new "concept shop," the Prada Miyashita Park store is located in the Miyashita Park (North 1 Floor) shopping area of Shibuya. The retail space, comprised of a single floor, measures approximately 300 square meters. Items available for purchase include the latest in men's and ladies' leather goods, clothing, shoes, accessories, books, etc.
Additionally, the new shop will offer two types of limited-edition T-shirts: one with an oval-design Prada logo and the other a luggage-tag design with the letters "TYO" for Tokyo, both by world-famous architect Remment Lucas Koolhaas, founder of Office for Metropolitan Architecture (OMA). Also available will be an array of stationery items including "traveler's notebooks," a collaborative project with traditional Japanese stationary manufacturer Designphil's "Traveler's Company."
A spokesperson commented: "This shop offers a wide array of sporty and unique goods such as black-tone small items, bags, etc., alongside lifestyle commodities such as stationery and books.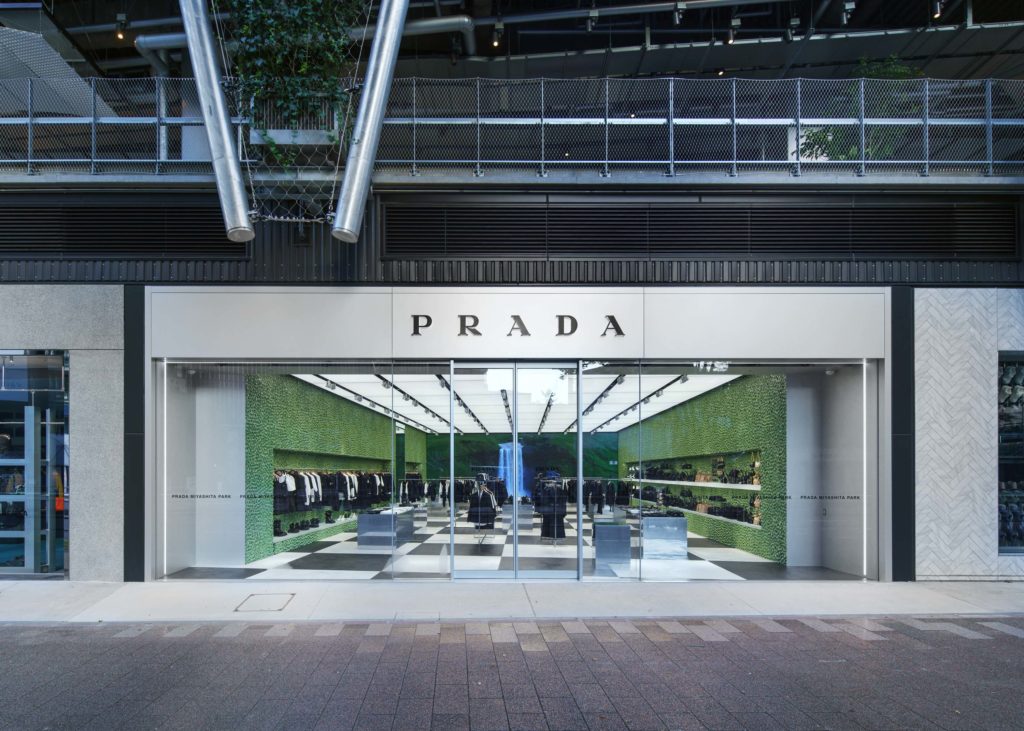 The facade facing Meiji Dori has a large window, allowing passers-by clear view inside the shop.
The interior features a minimalist design: the floor layout is done in Prada's iconic black-and-white check pattern, while the walls are of Prada's special "sponge," a unique hybrid between air and material specially developed for the company, like the Prada Epicenter in Los Angeles. A dynamic video wall has also been set up in the shop background.
The center of the shop is decorated with fun fixtures creating a geometric look. All parts are made of aluminum for a gorgeous minimalist interior with a distinctly contemporary atmosphere.