What is AISO? In short, it is an "Automatic BGM ('Background Music') Generator" that algorithmically creates infinite patterns of different sounds stored in its system. The sounds being played could be considered as one "song," but there is no end, nor is there any repetition.
The person behind this system is Go Hiyama, one of the top artists/DJs in the electronic scene and sound designer who has worked on sound design in retail and such. Koji Nakamura, also known as Nakako, is a genre-bending, multidisciplinary solo artist that is also a member of MUGAMICHILL, a dark rock unit, and LAMA. He collaborated with Go and created the sounds being used in AISO. This version by Nakako generates infinite alterations of his "song" by rearranging the order of the sounds he produced.
"I want to introduce a new possibility of music," says Go. What sort of future is AISO planning on building? We asked the two forward-thinking creators about their project's backstory, goals, and so forth.
Breaking down the scale of music
——What made you want to invent AISO? Could you talk about how it came to be?
Go Hiyama (hereinafter Go): My overarching concept as an artist is "the relationship between music and time" and I'm constantly thinking about how I could shift, break down, and transform the relationship. That sort of thinking was at the root of my desire to create AISO. I generally have a habit of looking at music from a rudimentary place. For example, one of the concepts for my previous sound art was "music and space."
Also, I get commissioned to work on music and sound design by clients, and that experience served as one of the catalysts for creating AISO. Often, shopping centers and companies ask me to do something about their spaces with music. Upon asking me to do that, they say, "having no sound will bring the mood down, so that would be a problem. But that doesn't mean we want a playlist with songs playing one after the other." They mention this because they have an aversion to songs being played on a loop. There are a lot of people that feel stressed out when they're working for 8 hours at the same place with the same songs being played over and over. Further, that lull between songs creates a sense of awkwardness in shopping centers and such. I had to think of a completely different approach because it wasn't enough to make music the normal way or collect songs and make a playlist.
So, there I was thinking about the possibility of music through my artist lens and work lens, and eventually, I thought, "isn't the scale of music way too big?"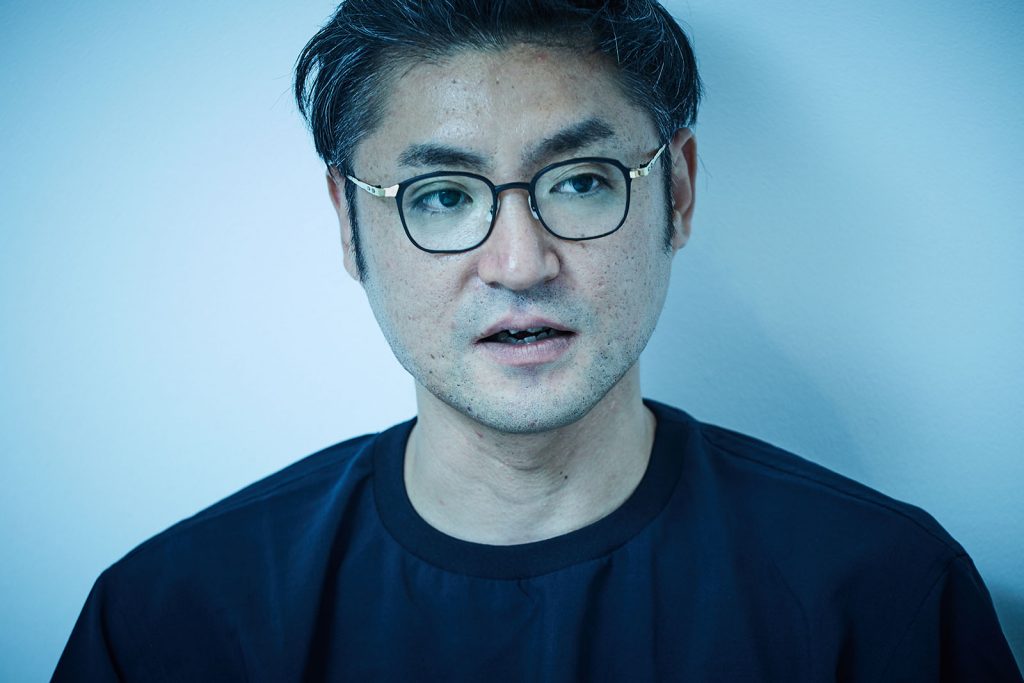 ——It's interesting how you said "big." Could you expand on that?
Go: Isn't music a finished product, so to speak? That made me feel as though music as a whole was akin to being a big object of sorts. That is, you can't move it because it's "big" and you also can't slide it into a small gap. It's hard for people to swallow because it's "big." That's what made me want to make it "smaller." And then I began to think about sound, which is even smaller than music. I thought, "if I come up with a certain structure using sounds, I could produce 'music' that has no end or repetition." I created that sonic space using my computer and offered it to a store. They were really happy about it, and I didn't want it to be a one-time thing.
——Your realization and experience directly led to the development of AISO.
Go: That's right. I was hopeful that I was going to be able to explore new ways of making music not just for work, but as a musician. I also thought that it was going to bring a lot of excitement to the music industry. So, I confided in some programmers and created a team, and kickstarted the AISO project with them.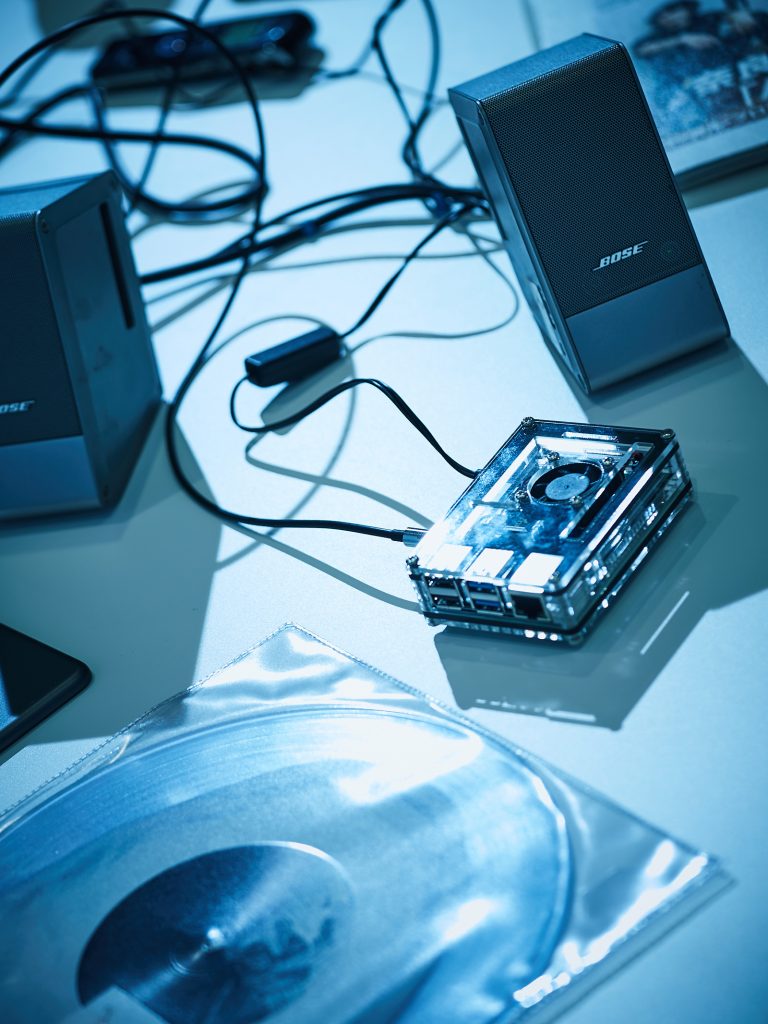 ——Nakako, during your event with duenn, "Hardcore Ambience," which was streamed on Dommune in July, you used AISO but when did you hear about the project from Go?
Nakako: I heard about it from Go last year, but in regards to that Dommune show, I decided to use it last minute (laughs). When I was thinking about what to do on the show, I met Go for some other thing and that's when he told me that AISO was complete. The timing was right so I spoke to duenn and Ukawa (the organizer of Dommune) about it. And then, we were like "let's make this show about AISO!"
——You're currently creating songs for AISO, Nakako. Go, were you planning on approaching him from the start?
Go: Yes. He's such an interesting person. Right now, Nakako and duenn are both creating "songs" for AISO.
——Could you talk about how you made songs for AISO?
Nakako: There's a particular process behind AISO and I made sounds according to that process, which turned into "songs." However, I wasn't in an environment where I could control AISO's system, so I handed the sounds to Go every time I finished them, and he would let it run through AISO and then send me back a 10-ish minute audio file, which I would check. That's how it worked.
I usually produce music by predicting how it's going to sound after it's finished but with AISO, I got "betrayed." That thing has a random element to it, so it went beyond my expectations sometimes. It was a new and fun experience. But it went off the rails way too much (laughs), so I kept on checking and fixing it until it got to where it is today.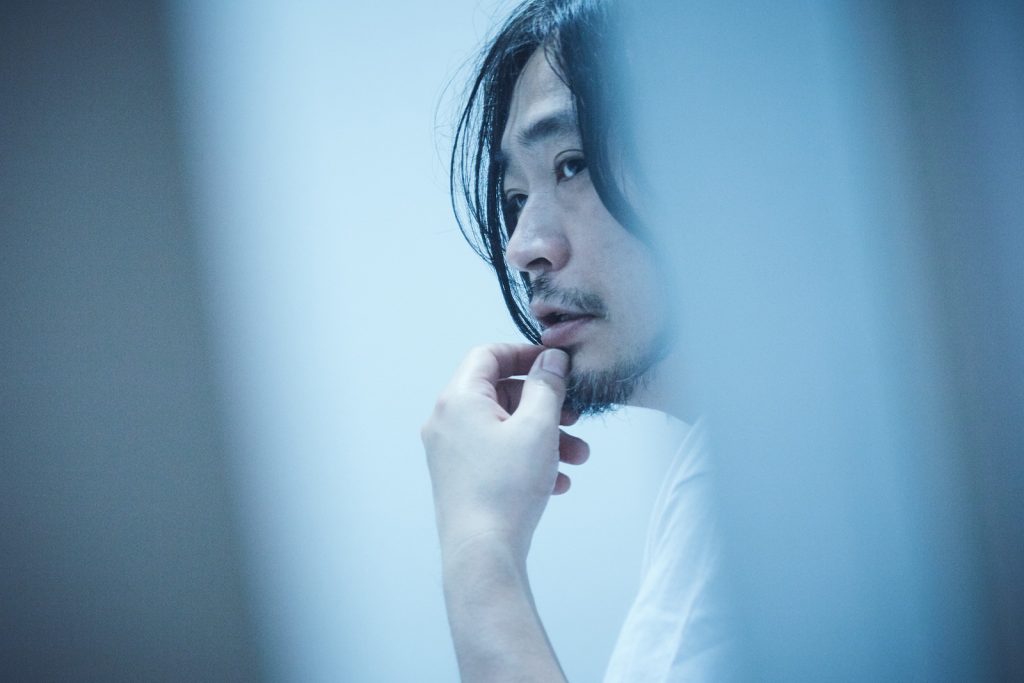 ——What did you feel when you first listened to the sounds Nakako made?
Go: My background is in techno music, so I can't write scores or play any instruments. For someone like me, the way Nakako composed songs seemed very "music sheet-like." He went into this as someone who can properly play instruments. It was like, "I chose this (techno) path, but he's coming at it from his side." It was interesting.
——Through obeying the same process behind the system, you saw a different approach. What I mean to say is, it's intriguing how you were able to see the essence of one artist's creation. 
Go: duenn is making songs at the moment and he too has a unique method. He doesn't have this music sheet-like thinking that involves musical notes, beats, or bars. The sounds he produces have a very different way of capturing time. It's so cool that I can't stop smiling about it.
Technology, music, and creativity
——I feel like AISO isn't necessarily a technology-oriented project but is rather based on the artists' creativity. In other words, it seems as though the point of it is the interaction between the system and people. 
Go: Yeah. The mindset behind AISO isn't like "press a button for the AI to play a perfect melody." Technologically-speaking, you could even go as far as to say, "AISO is low tech."
Nakako: It's super different from that sort of thinking. I'm quite ambivalent about technology. When I was in the band, Supercar, I experienced recording with Pro Tools and became interested in the influence technology has on music. After that, I met artists in the electronic scene such as Yoshinori Sunahara. I learned a lot from them, and I felt stimulated too. Fast forward to today, I've lost interest in music created solely with software programs. I just don't care about the whole competition surrounding this thing, like "how can I put in the maximum amount of details in this song?" If you want to create a sound with complexity or say, tremors then it's easier to go analog. It makes me think like "it's better to play an instrument to make that sound."
Technology has impacted me in a big way and of course, I'll continue using it but it's not everything. I reckon AISO is between analog and technological. Like Go was saying just now, AISO is kind of low tech. Manpower matters when it comes to making songs for AISO (laughs).
——An analog human sensibility is in AISO, then.
Nakako: Aside from the creation process, the exchanges between Go and me are in there too, in a sense.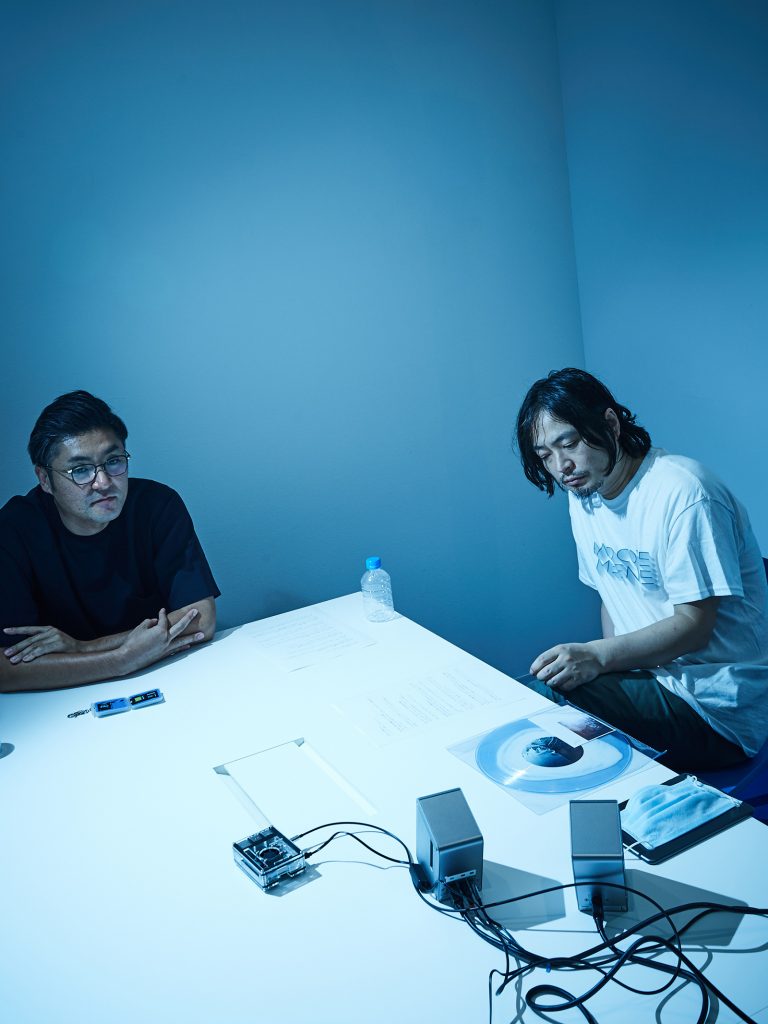 Go: There's a lot of blank space left there. AISO is simply there to show us basic rules. The way we compose music and the way it sounds change when we're presented with those rules. In turn, that informs the way in which the listeners listen to the music. I also think that could lead to it influencing the way music exists. That's why I do the whole "press a button to make a pretty melody" outside of this project.
——AISO and your other music are very different indeed. What is like to hear a song that sounds vastly different to you, even though you technically made it?
Nakako: It's really strange. With AISO, music isn't static and it expresses itself in an alive manner. Even if I die, AISO will continue to play my music in different patterns. That's so interesting.
Opening up a latent possibility in music
——Could you talk about what you plan on doing after AISO, as well as your personal goals?
Go: With AISO, I want to try and disrupt the way music is distributed and sold. I want to explore different artistic and business avenues outside of the "make songs, perform them, and sell them" model. Just like how Nakako collaborated with me on this project, I want to make this happen with a lot of different artists.
I actually have another ongoing project. It's called Monowoto, and it focuses on the relationship between sounds and tableware. I'm working on this project with a potter from Hizen Yoshida-Yaki Center, which is a renowned pottery hall in Saga prefecture. The very first item we made is a cup. The way it's constructed allows the cup to create a sound when you put it down or tilt it and so on. The sound itself was designed too. I started this project in hopes of bringing color to everyday life through the use of sounds. This also applies to AISO, but this project was created from my desire to explore the untapped possibilities that music has.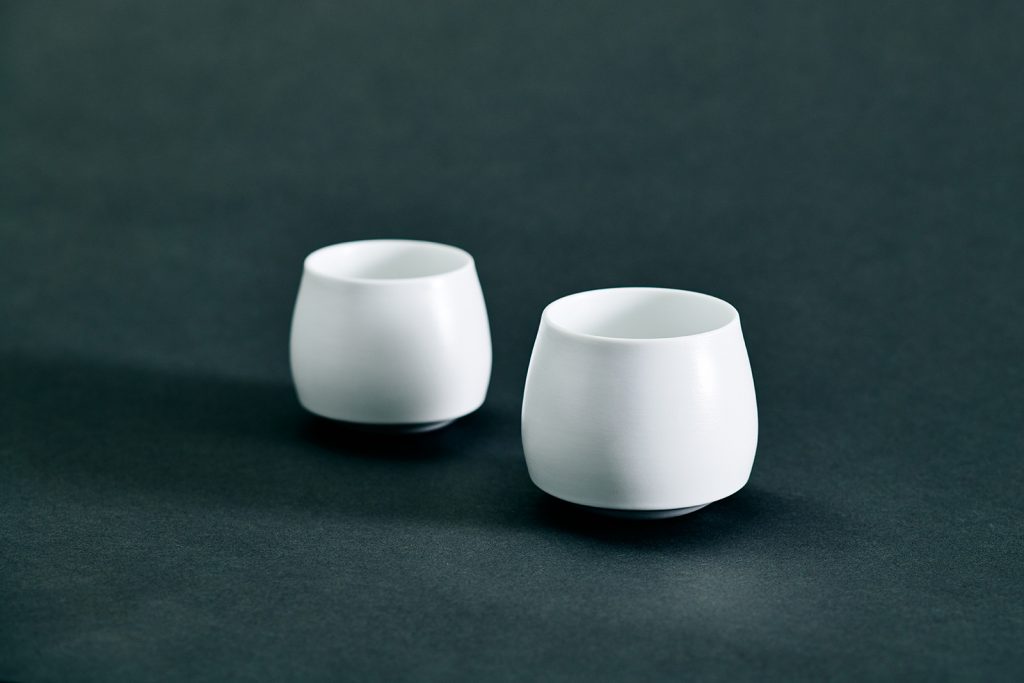 Nakako: I always think about wanting to do something more fun than making music and selling it. In my case, luck has been on my side because just when I was thinking this, AISO, which aligns with my interests, popped out of nowhere (laughs). I'm grateful for it, as I get bored easily.
Also, I think one of my responsibilities as a musician is to show people that there are different options out there. I want to suggest all the paths people could take. Like, "there's another way!" It's up to the other party to decide what to do with the choices I recommend, and I have faith in them. I hope more people take an interest in AISO; I hope it reaches more people.
Go: AISO is still in its "version 1.0" stage, but I hope we could keep on developing it.