What sort of transformations has fashion gone through in today's ever-changing society? Further, what are the possibilities that await us? This essay illustrates the possibilities of fashion and responds to these questions.
Yusuke Koishi is a producer and consultant for both domestic and international brands, and an artist and critic. He explores the present and future of society through the lens of fashion in this series. In the first installment, he discusses the emergence of counter-fashion in the Trump era.
"Politics and fashion" might sound a bit too heavy; why don't we go with "influencers and fashion"? I'm sure you've seen this topic before, but I'd like to pick up on lesser-known news and talk about fashion that way.
A world in which Donald Trump is an influencer
This June, Dazed Media published The Era of Monomass, a trend report investigating current youth culture on top of going through the past few years. I came across some interesting topics. The study goes through phenomena that have occurred during the pandemic, such as the increase of YouTube, Tik Tok, and Instagram users, and analysis of Gen Z. The most memorable page for me was "Who's Influential Now" (The Era of Monomass, page 212). 
There are photos of people like Kanye West, Kim Kardashian, Beyonce, Billie Eilish, Travis Scott, G Dragon, Greta Thunberg, and Barack Obama on the page. The photos have a circular outline. Meaning, the bigger the circle, the bigger the influence. Everyone on the page is influential in their own right, and though the size of Kanye West's photo is decent, there is one person whose circle is bigger than his: a MAGA hat-wearing Donald Trump. Even as someone living in Japan, I feel as though it's harder to not come across his name nowadays. That was not the case during the Obama administration. Things are much more chaotic since the genesis of the Trump administration, both online and offline. It must be more intense for people living in the States. Who would've known a grim joke from Back to the Future Part II would come to life?
Fashion isn't just a trend- it's the face of society
This already-chaotic world became even more tumultuous with coronavirus. Now is the time to rethink fashion. Is it correct to say that making garments, shoes, bags, and accessories equates to "fashion design"? Or does the term extend to something more all-encompassing, like styling and visual direction?
When we talk about fashion, we unconsciously touch on not just actual clothing we wear, but things beyond that too. Fashion includes the music we listen to (or the music we no longer listen to), favorite writers and artists, sports, people we follow on social media (or people we've blocked on social media). It includes mannerisms, attitudes, and words. In September, Naomi Osaka showed her support for the Black Lives Matter movement by wearing a mask at the open championships. She's one of the biggest fashion icons for progressive people, and whenever she wears something, it blends with her attitude and creates a new identity.
The direction in which identity moves is outward: from the individual to society. Identity is supported by the relationship between an individual and society. Over 30 years ago, Wim Wenders talked about this at the beginning of Notebook on Cities and Clothes (1989), which is a documentary on Yohji Yamamoto. Rather than being limited to mere clothing and trends, fashion is a means of self-expression, and it points to how people change the way they dress and how people change the way they behave. In short, it's about social dynamics.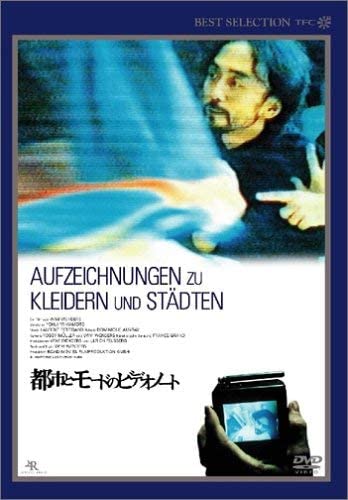 Because there isn't a Japanese word for fashion, I use "様装," read as "yousou." It refers to how people dress, appear to others, and the entire behavior. (Sidenote: the root word of fashion is "factio" in Latin, which means "to do or make something." In French, the connotations of the term, "mode" is "style" and "state of being.")
Upon rethinking the meaning of fashion, it could be said that one role of fashion design is to create waves in society.
Culture has always breathed life into a hopeless situation
In the past five years, the person who made the most massive wave is Donald Trump. Calling him a designer is a stretch, but there's no doubt that every single move he made had an immense effect on the direction of the fashion scene and the mindset of designers. In response to Trump becoming a symbol of the world's "strongest" and biggest economic empire that is America, protests have sprung up everywhere. Now, more than ever, diversity is an imperative topic in fashion.
Ironically, because of the birth of the Trump administration, interesting fashion movements have emerged. In most cases, innovation in fashion comes from being against something. 60s counterculture and 70s fashion wouldn't have been born without the upheaval of post-WWII, the Nixon presidency and the Vietnam War, and the antagonism between Eastern Communist nations and Western Capitalist nations. If it weren't for social unrest, the cultures of the times wouldn't have been as powerful.
In a similar manner to the eras I just mentioned, new fashion scenes popped up around mid-2015 to 2016, when Trump started his campaign. For instance, designers from former Soviet nations such as Gosha Rubchinskiy and Demna Gvasalia rose to prominence. Pop culture related to such designers became popular too. I'm sure we've all seen people wearing shirts with Cyrillic lettering on them during this period. The influence of K-pop stars was already tangible in fashion by then, but things snowballed in the States after Trump became president.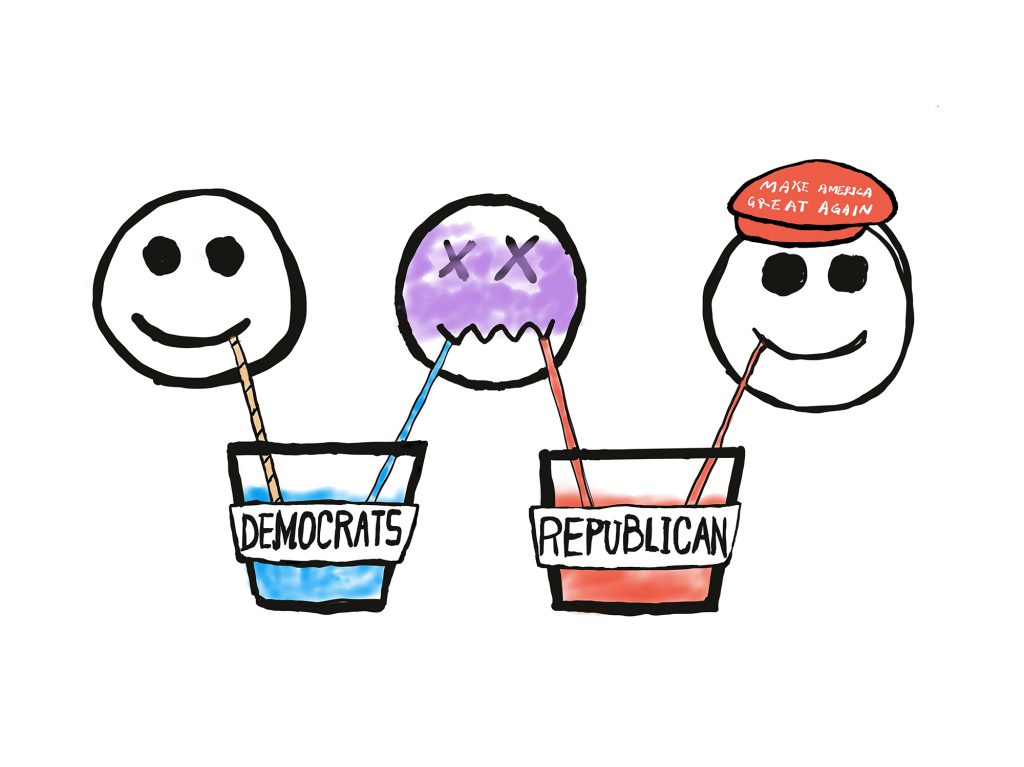 America was descending into anti-progressivism when Trump won, and so it's no coincidence that the focus was on "Non-American entities" and "Non-white culture." Progressives took to Instagram to visit alternative spaces, to find "Non-American" and "Non-Western" places that they had previously never been to.
Today, rejecting the symbol of Trump is seen as the opposition to the status quo of America. The message behind the "Make America Great Again" hats have long lost their meaning, and for progressive people, they're nothing but a representation of being against diversity and progressive values. Most people might remember how Kanye West got harshly criticized for wearing a MAGA hat before.
40 years ago, Sid Vicious of the Sex Pistols desecrated Queen Elizabeth and caused a scene on stage when he wore the socially taboo Hakenkreuz as an act of blasphemy against the status quo of his time. His extreme style gained the support of many young people (among such supporters were older people too), as he was seen as a symbol of anti-authority.
Today's political landscape is a sharp contrast; logical, sensible beliefs such as progressivism, diversity, and environmentalism are regarded as anti-authority and anti-establishment. If Trump were a saint-like figure, this would've never happened. A new, unprecedented window of avant-garde expression is opening up.
November 3rd of this year is election day. The world became a chaotic place because of coronavirus, and the BLM movement picked up steam in America. This situation is creating waves against the government and is also influencing fashion at a fast pace.
Our society is in a turbulent disorder indeed. However, new countercultures always come in troubled times. Historically, culture has always breathed life into hopeless situations. As such, the world of fashion is on the cusp of seeing a new horizon.