With the birth of new music every day, genres have become increasingly fragmented. And while it's easy to discover new music, it's also increasingly difficult to find the kind of the music we like without some help. That's why we turn to the judgment of trusted music lovers who are backed by their experience and knowledge of music. In this series of articles, we invite a number of music-loving creators and cultural figures to talk to us about what they've been up to and the music that best fits their moods as of late.
For our second article of the series, we are proud to introduce Affee Takahashi, the drummer and programmer of the genre-defying, modern sounding Japanese alternative band, TAMTAM. The man, who is also known as a remarkable music-digger, shares about the changes in his predilection amidst of the pandemic, what he seeks in new music, and the three albums of his picks that exhibit the potential of lo-fi alternative sounds.
I began admiring music works in the form of "recorded materials"
Since the pandemic, occasions of going to music venues and clubs have significantly dwindled, and I've been given more time to listen to music at home—this inevitable change brought a strong impact on the images I conceive when listening to music and my musical preferences. Before, I used to mostly listen to music that "reenacts live shows" and "encapsulates live performances." But since Covid, those "live-like" sounds don't really fit my mood. Instead, I've become more interested in works that are unequivocally designed as "recorded materials" or to be "heard through speakers." Home-recorded, ambient, and electronic music pieces that aren't originally made for live shows have started growing on me.
However, I don't think my preferences changed simply because of the pandemic. TAMTAM's latest album that was released last May, We Are the Sun! was made focusing on portraying "our live performances" and "the intensity of the live shows." The biggest influence was our Canadian tour in 2019. It was a tour coordinated by a Canadian promoter that intended to showcase Japanese indie bands; most of the audience there heard our music for the first time. So, we had to impress them by delivering the best possible organic sound. In that moment, I realized that the real attribute of a live concert is the energies we exchange with the crowd from the stage, and I wanted to reflect that chemistry in our album. Anyway, I've once pivoted on and accomplished demonstrating the intrinsic art of "rawness of live shows," so I guess that's why I'm currently interested in something quite the opposite.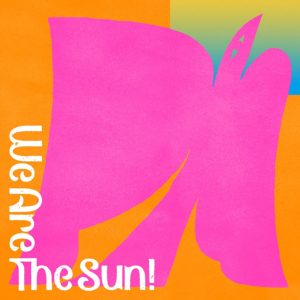 Expecting new music to present its alternative value
When I listen to new music, I expect to see a new standard of value that is different than what's deemed "cool" or mainstream at the moment. I think this perspective was developed from my formative experience of when I first heard electronica and soft-tone music in high school. Since then, I've found different ways to enjoy music—not only studying the melody, chord progression, and lyrics, but also the harmony and how the sounds resonate. That's why I'm not really into "refined music." For example, I believe mixing jazz, R&B and hip-hop was only exciting back in the time when artists like Robert Glasper initiated that style of music; and their works wouldn't be as impressive today, even if they enhanced the qualities without changing their original value and format. I'm often fascinated by music that tries to manifest its own unique value different from that of existing works.
The three titles of my selection that are introduced here are the captivating works that cover the theme, "recorded works that are deliberately lo-fi," and the following features: (By the performers,) aesthetic components of their performances and sonic images of their recorded materials—distinctive from those of their "live performances"—are clearly conveyed through the sounds from a speaker. I was moved by the inspiring sounds that found a way to incorporate these elements and filled with new possibilities. Also, with TAMTAM, I want to explore the next sound that is relevant to the current era and environment.
The three titles that convey the potential of "lo-fi" alternative sounds
Nick Hakim WILL THIS MAKE ME GOOD
Hakim is an artist who ultimately pursues the timbre of sounds, and for this second album, he has gone further into an experimental sound approach. In general, he implements a lot of artificial noises, his recording environment is diverse, and the mic distances of the vocal and instruments are inconsistent. However, the entire album, surprisingly has a chill vibe as the beautiful melodies of folk, psychedelia, and R&B stand out from the lo-fi and cluttered sonic image. Despite the chaotic tone, the songs are made with consistent tight rhythm that the album retains an exquisite balance and can barely be categorized into POP. What's even more exciting about the album is that it's not recorded with a high-quality production—it has this intimacy derived from home-recording. You can hear Hakim's elaborate work of capturing the "closeness"—picking up the sounds of air in the room and delivered through speakers. The work is detailed, yet it is essentially born from the challenges of rendering the lo-fi sonic image of a recorded material. It's an album that takes the idea of lo-fi to a next level.
Sault UNTITLED (Black Is)
The third album of the enigmatic masked trio that was released last year during the outset of the movement, Black Lives Matter. It's a lo-fi album yet doesn't obtain the softness or nostalgic feel from the so-called "lo-fi hip-hop." It features performances with brash sounds that resemble those of post-punk or garage rock. It is also concocted with fresh ideas of incorporating the musical natures of Soul and R&B, and hip-hop-like editing style. The conflation of the aggressive lo-fi sounds and the profound message of Black Lives Matter—I was incredibly touched by how the two are beautifully combined, forming a powerful album.
HUMAN ERROR CLUB HUMAN ERROR CLUB
The debut album of the jazz trio comprising two keyboardists and a drummer. It's a lo-fi album and the sound quality is just bad. [laughs] The sound is breaking but they keep playing anyway as if they don't care; however, the album embodies the miracle moments attained from performing in a small compartment and has this unique texture that's hard to describe in words…The core of the music is jazz, but the album is interesting as it embraces dramatic-shifting beats and moderately cheap-sounding synth, and is similar to the modern and exploratory styles of mixtape or experimental music.