With the birth of new music every day, genres have become increasingly fragmented. And while it's easy to discover new music, it's also increasingly difficult to find the kind of the music we like without some help. That's why we turn to the judgment of trusted music lovers who are backed by their experience and knowledge of music. In this series of articles, we invite a number of music-loving creators and cultural figures to talk to us about what they've been up to and the music that best fits their moods as of late.
In our first installment, TOKION talks to ZOMBIE-CHANG, who released her long-awaited album "TAKE ME AWAY FROM TOKYO" in August. We spoke to her about her thoughts on the album, the background behind its creation, and the three artists she's most eager to perform live with.
The trial and error behind ZOMBIE-CHANG's 4th album, a powerful solo album that is a "return to electro"
I had actually been spending a lot of time at home making songs even before the coronavirus. My recent album that I released in August, "TAKE ME AWAY FROM TOKYO," was actually nearly complete by spring. I'd been planning the release of my album around summer festivals and a European tour, but everything was cancelled due to the coronavirus.
Since there's not much I could do about that, I stayed at home during quarantine and danced, made songs, read, and designed merch. I'm not really someone who goes out much in the first place, so I guess quarantine didn't change how I was keeping busy. But a lot of people said that they were bored during quarantine. I wanted to bring a bit of fun into people's lives and plus, I wanted them to hear my music sooner. So, I started a project where I released songs from my album under the title "?" every week. And then once August came around, I finally released the album.
This is obvious, but I want to make songs that are interesting. If I think a song is normal, then it's boring. But "normal" is a hard thing to define. For example, at first, I thought my song "SNOOZE" was too normal, and that it wasn't interesting enough to release. But then a friend of mine told me it wasn't normal, and that I should release it. It made me realize that even if a song sounds familiar to me, that may not be the case for other people.
While I've always been a solo artist, I was really drawn to how powerful it sounds to bring bands and electro together, so I worked on my last album "PETIT PETIT PETIT" with a band for the first time. I wanted to produce the kind of powerful sounds that I couldn't produce alone in a live setting. But to be honest, when I was playing with a band, I started to feel a bit like I was avoiding making songs by myself.
So with this album, I was challenging myself, or I guess challenging myself to do the things I had left undone in the past. I cut back on the number of notes and refined each one, and went through a process of trial and error to create a powerful solo sound, aiming for tracks that would work well as instrumental tracks for DJ sets. But also, since people tell me that they like my lyrics, I put a lot of importance on songs with lyrics, too. In other words, it's an updated version of everything I've done so far. I think I've grown as a person. I didn't run away from the challenge this time!
3 releases by artists who ZOMBIE-CHANG wants to play live with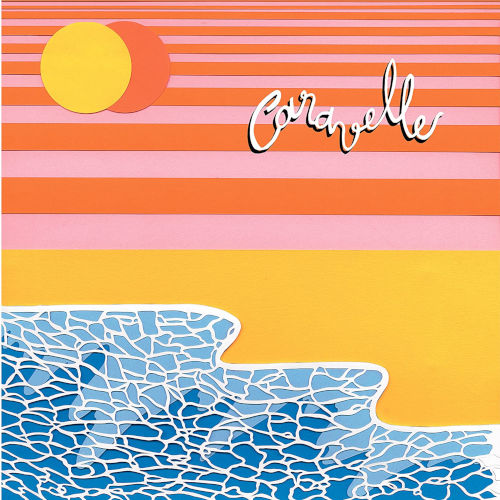 Polo & Pan "Caravelle"
I was introduced to Polo & Pan through a YouTube channel called "Cercle." They have a beautiful sound that just soaks into your organs and delivers beautiful sound into the depths of your body. It's enchanting. I usually like songs with a fast BPM, but theirs are on the slower side. If songs with a fast BPM are like a quick dip in a hot bath, then Polo & Pan's songs are more like a slow soak in warm water.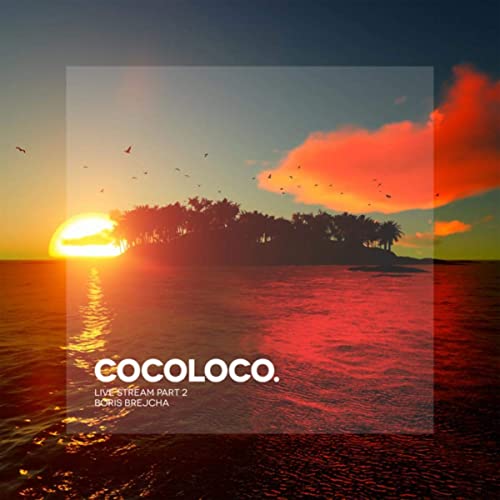 Boris Brejcha『Cocoloco (Live Stream Part 2)』
Around the time I was getting into Goa trance, which has a lot of sounds that are unfamiliar to me, this also came up as a related video on YouTube's "Cercle." Boris Brejcha is a German DJ, and according to him, his style is "high-tech minimalism." I really like the way his music is elegant but still aggressive. I listen to it a lot, whether I'm at home or walking outside. He might be the person I'd most like to come to Japan.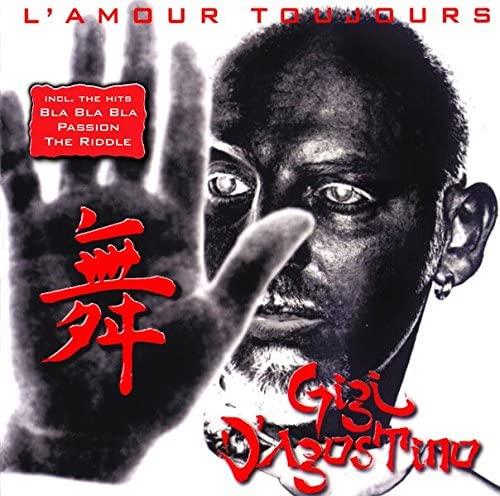 Gigi D'Agostino『L'AMOUR TOUJOURS』
I love the song "Bla Bla Bla" off this album. There are a lot of simple patterns that are just synth-based scales going up and down, and then the kick and closed hats come in. That flow alone makes me dance like crazy. (laughs) But there are also songs with lyrics, so it's the perfect balance of club music that isn't too clubby.
*
ZOMBIE-CHANG『TAKE ME AWAY FROM TOKYO』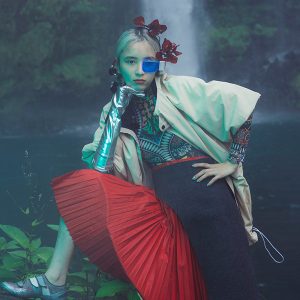 In contrast to the band sound of her last album, this album places an emphasis on her electronic background. The impressive cover artwork is by Taro Mizutani, a photographer who is also active in the fashion scene. "TAKE ME AWAY FROM TOKYO" features 10 fresh and uplifting songs.