Since its airing on television in 1995, the Evangelion series has continued to gain fans across generations and national borders. In order to unravel the beautiful and mysterious story of Evangelion, with its complex themes, relationships, and its characters' mental landscapes, fans and researchers of the series have carried out various studies and analyses. The series, which has maintained its popularity for more than 20 years, is to be considered a social phenomenon going beyond the simple image of an animated show and is established as one of the most representative creations of Japan; its film series Rebuild of Evangelion, which started in 2007, will finally come to an end with its last installation Evangelion: 3.0+1.0 Thrice Upon a Time, released on March 8. Many will be looking forward to a completely unpredictable ending.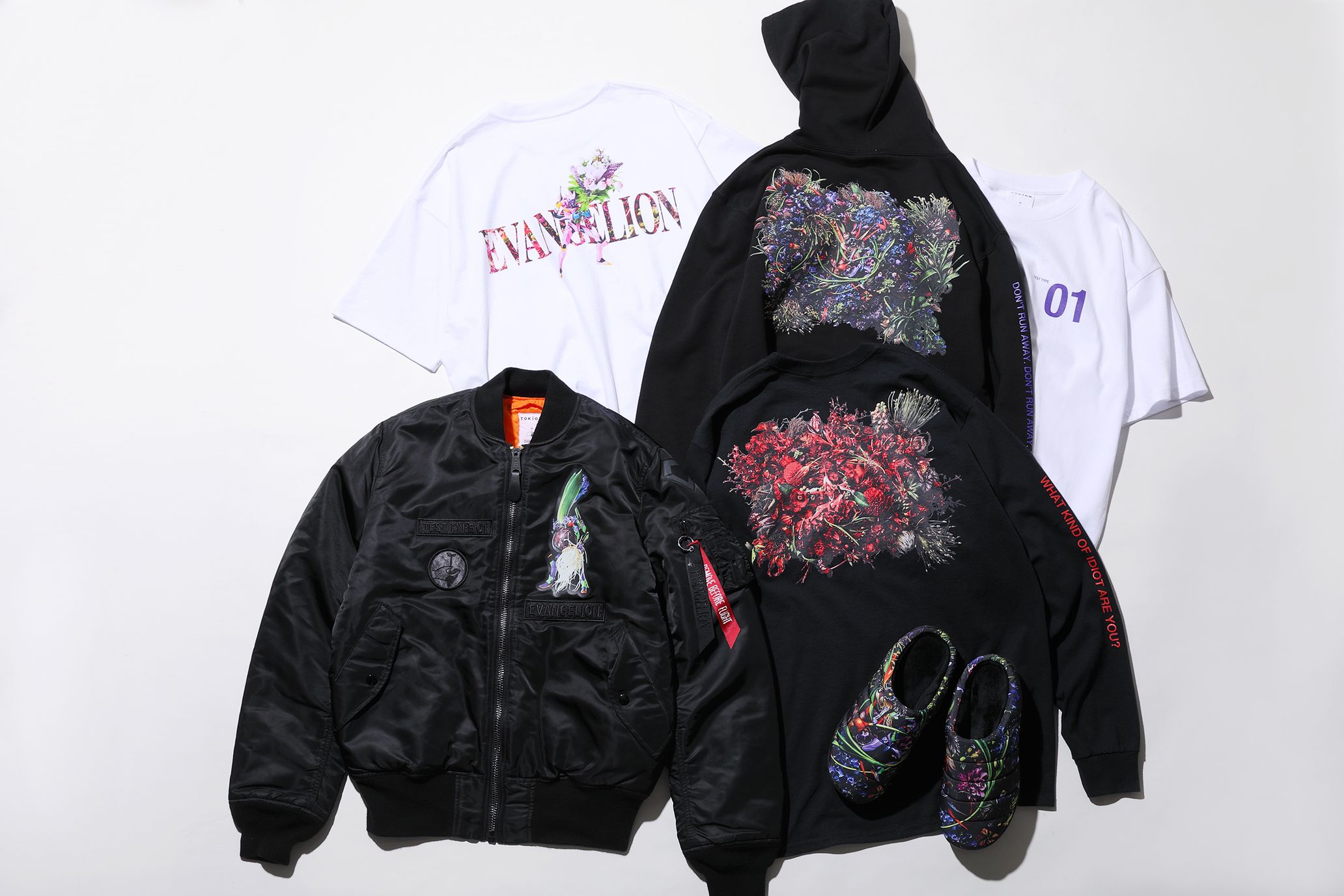 At "TOKiON the STORE", a collection of Evangelion merchandise products will be on sale from March 8, co-produced by the creative collective AMKK, led by flower artist Makoto Azuma and botanical photographer Shunsuke Shiinoki, who have collaborated with various luxury brands around the world. In addition to T-shirts, long-sleeve T-shirts and hoodies, the collection will include an MA-1 bomber jacket from "Alpha Industries" and winter sandals from "SUBU."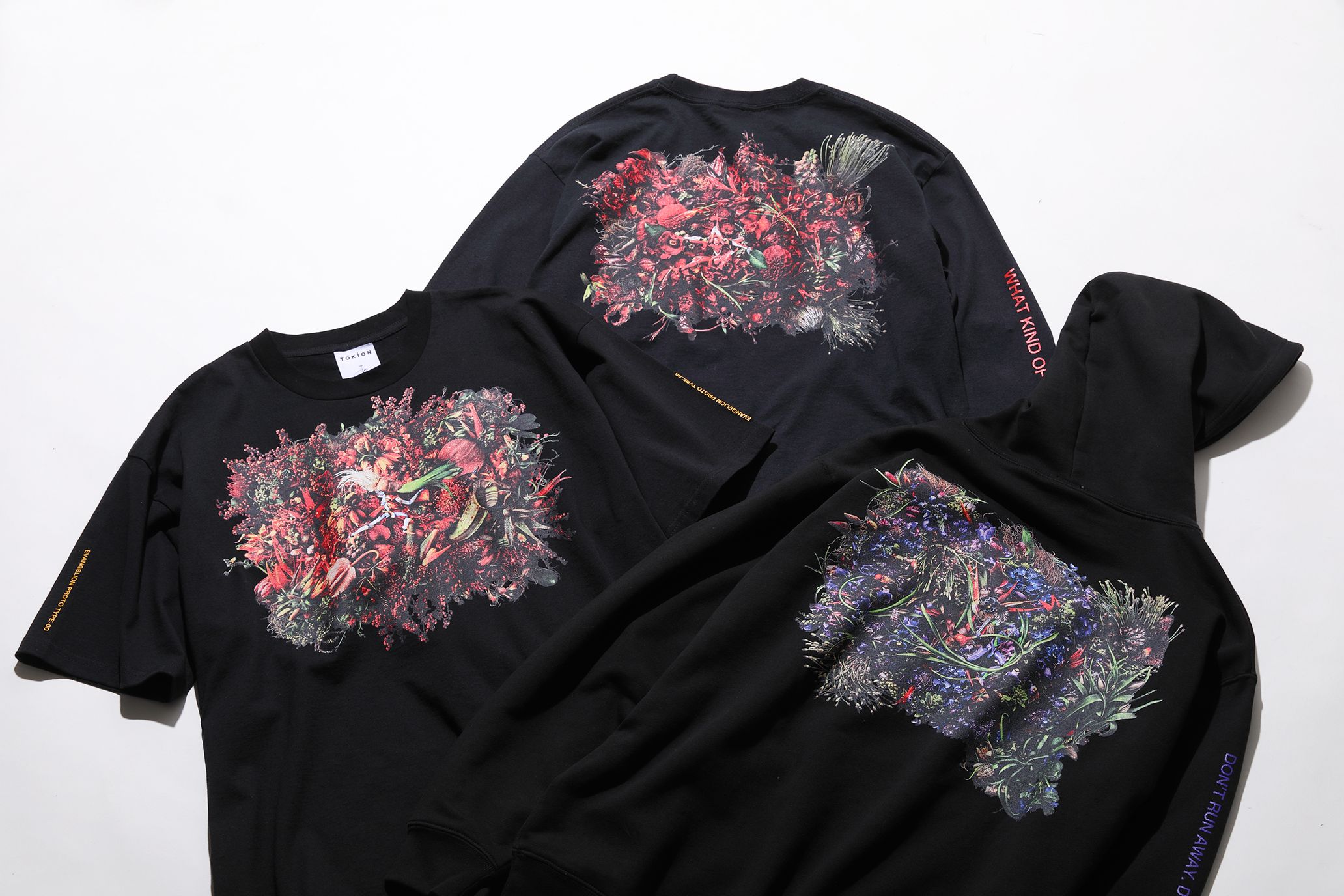 In line with the collaboration, AMKK also produced four different artworks based on EVA Unit 01, 00, 02, and 08. AMKK's creative concept is based around the themes of life and death in flowers, fully pursuing their beauty from their full bloom form to after they wither; this can also be found inside the work created in collaboration with Evangelion, which aims to display the flowers' strength and vitality while respecting Evangelion's original color schemes. The beauty of such tones is emphasized by the Evangelion comfortably blending into the bouquet's colors.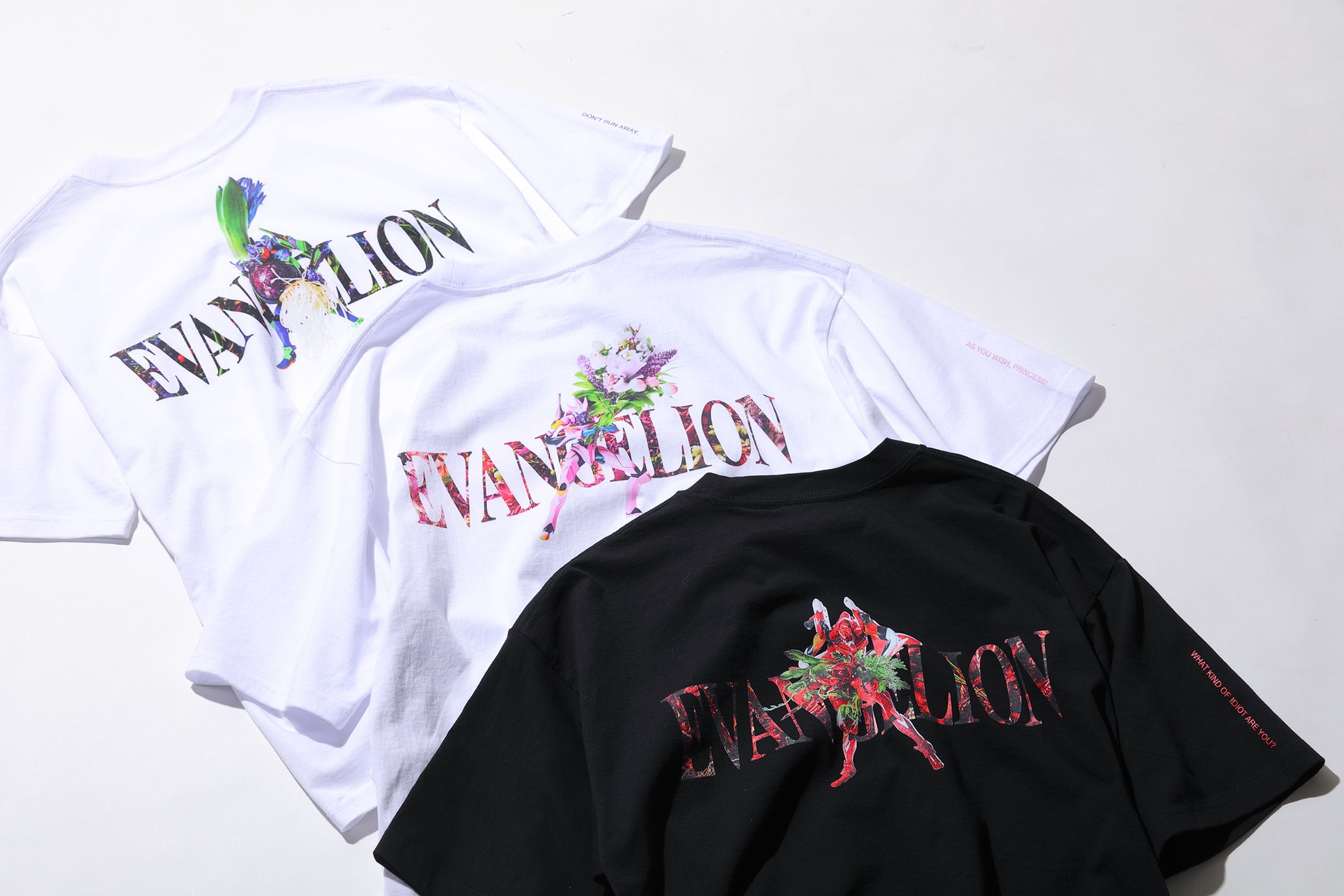 Furthermore, AMKK also produced graphics of the "Decisive Battle Weapon" Evangelions holding a bouquet instead of their weapons. The company has been pursuing the diverse beauty of flowers since its beginnings; now, its collaboration with Evangelion, which story always reminds its viewers of the duality of life and death, lets us recognize their beauty in both forms.
An interview about this production with AMKK's Makoto Azuma will be released soon.
Latest articles of TOKION MANGA / ANIME