Peppe is an Italian manga artist who has won his first serialization with the manga Mingo: Itariajin ga Minna Moteru to Omou na yo (English title|Mingo: Don't think that all Italians would be popular with the girls!) (Shogakukan). Peppe is also active as a model, appearing in Japanese reality television show Terrace House Tokyo in 2019.
We at TOKION asked Peppe to create a manga series to find out what an Italian man thinks of Japanese culture. In the series, Peppe will experience Japan's unique culture and introduce it in the form of a short manga story. For the 6th edition, as a spin-off, we asked Peppe, who is currently back in Italy, to try a popular ramen dish in Milan.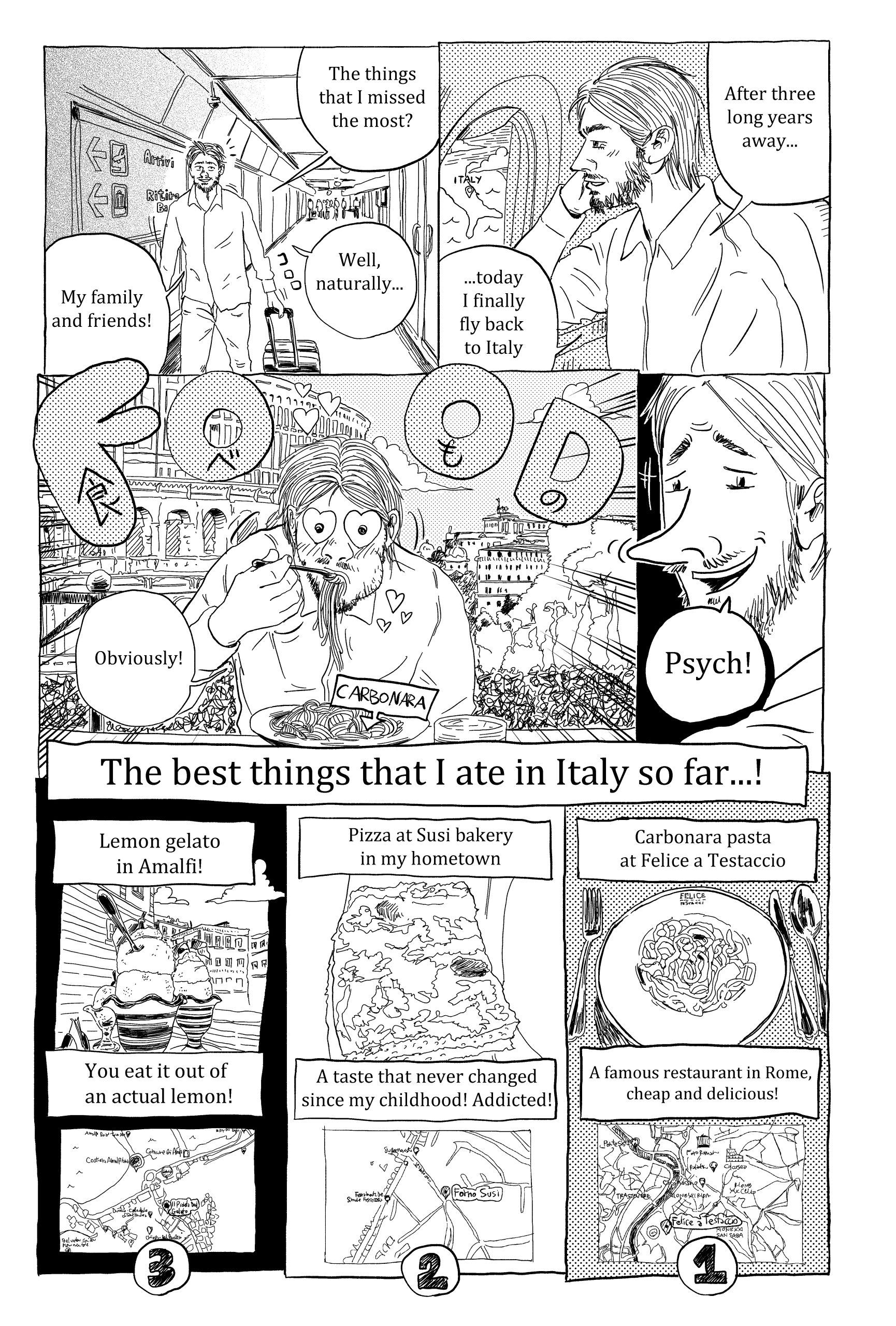 –This time, since you are in Italy, we asked you to try ramen, one of the most typical Japanese foods. How was the taste when you actually tried it at a restaurant that is said to be delicious in Milan?
Peppe: Hmmm……….If you want good food in Milan, you would definitely be better off going for the risotto! So far, I have been impressed by it no matter where I've eaten it or what ingredients were in it.
–What flavor was the ramen you had this time?
Peppe: It was hard to choose because all the ramen had strange combinations of ingredients, not like in Japan where they are categorized into miso(salty soy bean paste), shoyu(soy sauce), tonkotsu (pork bone), and shio (salt). I was surprised to find sashimi in some of them. I tried the vegetarian ramen this time.
–Is there any kind of ramen that is unique to Italy?
Peppe: The restaurant I went had peperoncino ramen, so I guess that would be it (laughs).
— Do you remember the first time you ate ramen in Japan?
Peppe: I remember it well. I had champon ramen at a famous Chinese ramen restaurant in Nippori called Bazoku. It was really delicious and brought tears to my eyes. I took a picture and even wrote "Thank you, Champon" on Facebook.
–When you come back to Japan, what would you like to eat first?
Peppe: Rice. I want to eat good rice. Since I haven't eaten it for a long time, I long for that first bite of warm, soft, and delicious Japanese rice. Oh no! I think my taste buds have totally turned Japanese.
Translation Shinichiro Sato