The "Prewar Buzzword Dictionary", which introduces prewar buzzwords with humorous texts and illustrations, has been released and has been receiving a great deal of attention.The words selected from about 30 new and popular word dictionaries published from 1918 to 1945 have a lively mood, and there are new discoveries in familiar words.By learning about the culture of the time, which is not taught in history classes, you will be able to enjoy modern buzzwords from a different perspective.Interviewed with Asako Hirayama, a writer and editor of the "Prewar Buzzword Dictionary" about the fun and great appeal of Prewar Buzzword.
――When and how did you conceive making the book on the theme?
Asako Hirayama:The project itself was probably seven years ago. From that time on, I decided to ask cartoonist Sansuke Yamada for illustrations.At that stage, I asked him to draw a illustration in the proposal, but unfortunately the project did not went through that time, and the idea of this book was in limbo long time.The publisher was decided again three years ago and it was proceeding until last summer, but this also dropped. Then, I talked to publisher Sayusha and they decided to put out this book in the fall. Since Mr.Sansuke has been busy with his own work while the project was suspended, the production period of this book may be about 1 and a half years.
――I came across the word of "Sentango(尖端語)".
Asako:"Sentan(尖端)" has same meaning as the word "Sentan(先端)".
Nowadays,"尖" is often used because "先". is no longer a kanji for this purpose, but neither is a mistake. At that time, it was used with the same meaning as new words and popular words.
――My image of your works was an image of non-fiction reading material,How did the idea for the dictionary come from?
Asako:I like old dictionaries collect them. In particular,
In particular, the unique phrases found in old "dictionary of new words" and the unique expressions of example sentences and explanations are very interesting, and I want to make a dictionary myself while being strongly drawn.And I wanted many people to know its charm through this book.
The process of thoroughly researching and turning the researched material into a single reading material is the same as the books I have worked on so far.The title of this book is "Prewar Buzzword Dictionary", but I personally call this book "Dictionary-style reading material". Originally I was working on design, so I never imagined that I would write a book. Originally I liked to dig and research various things.
It's a continuation of this era, as I tend to find something interesting in the process of making the previous book and decide on the theme for the next book, but I'm not necessarily a prewar cultural expert.If anything, I'm more interested in women's way of life and critique.
A long time ago, I designed a T-shirt under the title of "Modern New Word Dictionary" in an apparel project, but at that time I already had an idea for this book. I'm sure that from that time on, popular words and new words from the Taisho era and the early Showa era were my boom.
――I think it takes time and effort to create a dictionary,Please tell us these process.
Asako:At first, I looked at as many old buzzword dictionaries as possible, picked up the words I was interested in, and roughly divided them by genre.The first intuition may have been quite important in choosing something that is interesting to read now. There were many candidates for words to be included in the dictionary, but I cut them down considerably. Since I have been working at a university library, I was familiar with these materials, and I was originally crazy for search, so I was able to take advantage of that personality. It's a pity that there were so many references that it was impossible to include them all. Anyway, this book is based on a huge amount of material.
I wanted to convey the nuances of the texts of the publications at that time as they were, so I incorporated typographical errors as much as possible without correcting them.The sentences in the dictionary at that time were very unique, and I wanted to express its charm directly, which was the original motivation for making this book.The main content of the current buzzword dictionary is "Basic knowledge of modern terms", and you are trying to make objective descriptions. The old buzzword dictionary contains the subjectivity and prejudice of compilation and is very interesting as a reading material, so I hope that it can be reflected in this book as well.
――Did you discover anything by facing the words?
Asako:It is interesting that words include the life and atmosphere of that era, and you can get a glimpse of the social situation and the way you have your heart. Even if you learn the modern history of Japan in class, politics and economy are at the center of it.Even if the textbook contains the history of customs at that time, there are very few pages that introduce fashion and trend.However, from the trends and words used in everyday life at that time, I felt that the human life of various types of people, such as students, office workers, and young women, could be felt to fill the gap.And I think there are many parts that overlap with us living in the present. I still tend to omit words, but people at that time also tended to omit them, so I tried to say "Mochiron(Of course)" as "Mochi". It's the same as "Ryokai(OK)" gonna be "Ri" now.This book also introduces the chapters "Student Language" and "Schoolgirl Language", but now JK, idol nerds,young boys and girls who are familiar with various cultures, and college students are producing a lot of popular words. There is something in common between that era and the present.
――Are you interested in modern buzzwords?
Asako:Every year, I am interested in checking what kind of buzzwords are available.
Words that I don't know are selected, and it's also an opportunity to look up the meaning and learn about a new world.But this year it looks completely different, and I wrote it in the postscript of the book, the 2020 buzzword was almost a corona-related word, so it's hard to find my favorite one.I was surprised that the threat of corona has reached this level, but it may reflect the times.
――I'd like to continue using the Prewar Buzzwords, but I have no idea which to use.Give me an idea?
Asako:My favorite is "Imoki(妹貴 – younger sister)" introduced in the student language chapter.It's a version of "Aneki(姉貴 – sis)", and it's limited because it can only be used in situations they have younger sister, but I definitely want everyone to use it at this opportunity. Also, "Zakkubaran" shorted "Zakubara", "Mochi Course", which is a combination of "of course" and "Mochiron (means also of course)", and "Toteki", which stands for "Very Nice", may still be easy to incorporate into everyday conversation.The goal of this book, or as an ambition, would be great if it became a TV drama or other work.I would love to see if there is a buzzword-bound sketches show.I think that there is something like a revival of words in the times, so I would like everyone to incorporate the words contained in this book into their daily lives and put them into practical use.
――It's my last question but please tell us the recommended Prewar Buzzwords for TOKION readers.
Asako:I thought about various ideas, I reccomend "アップ・トゥー・ミニト(up-to-minute)"?The word has the meaning of "latest in the latest", but when I saw the TOKION website, I got a sharp impression of culture and fashion, so for example."His favorite web mag is TOKION, he is a アップ・トゥー・ミニト(up-to-minute) guy". If you can use it like this.I think that English is mostly used in foreign words in Japan nowadays, but in the past, when you look at this, you are influenced by various countries such as French and German.It's amazing that there were English buzzwords such as "アップ・トゥー・ミニト(up-to-minute)" and "インフルエンス(influence)" that are still easy to understand.Even with words that you already know, you can discover new things by knowing the background of the times. I would be grateful if you could make various discoveries from my "Prewar Buzzword Dictionary".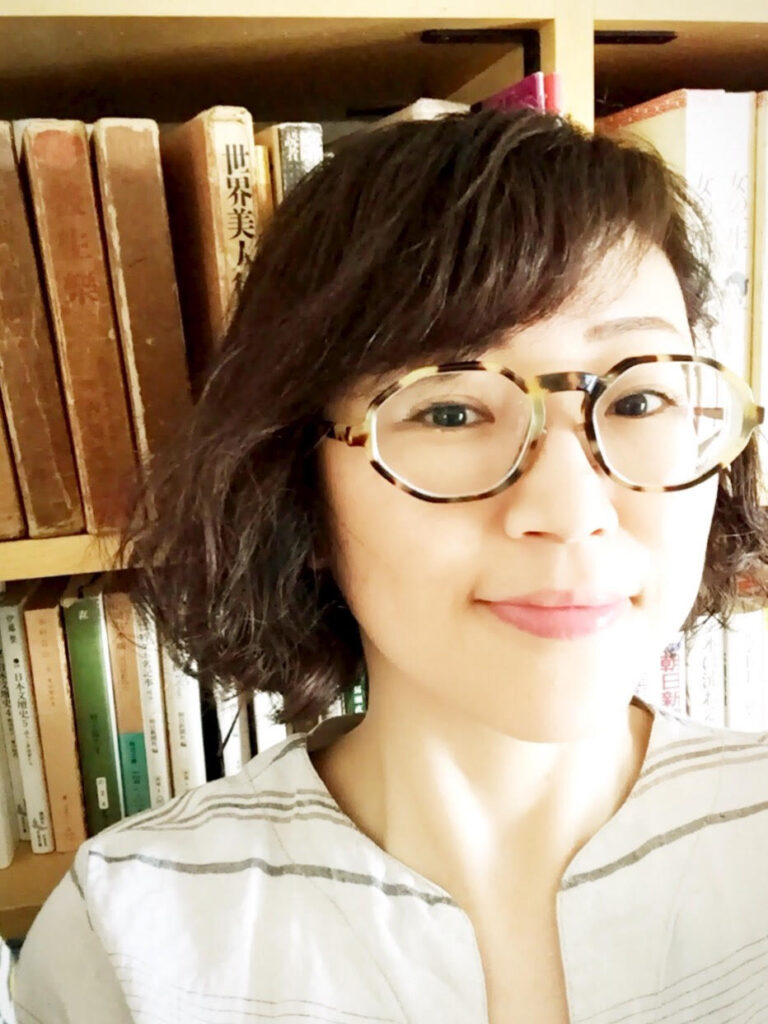 Latest articles on TOKION LIFESTYLE