When we look at the relationship between music and fashion, as well as between fashion trends and youth culture, we get a clearer understanding of the times we live in. In this series, Tsuya-chan, an up-and-coming writer, analyzes current cultural events by examining contemporary music with a focus on Japanese hip-hop.
Tsuya-chan has talked about Versace, Gucci, and Chanel so far, and her next subject is Dior. She'll break down the brand's identity and generations of designers who contributed to its broad range. Tsuya-chan will also look into how contemporary artists use Dior in their lyrics.
The eccentricity of Dior, the brand of the moment
Which fashion house has the most momentum in 2021? Many fashion enthusiasts might think of brands like Burberry and Louis Vuitton for a fleeting moment, but they're bound to answer: Dior. The brand is unstoppable, and it stands out in the market. Dior has successfully established the narrative that other competing brands are on the decline; many journalists are beginning to say that Gucci's reign is coming to an end. Parties were canceled because of the pandemic, and the glitz and glamor of popping champagne disappeared along with it. LVMH has announced that their champagne sales dropped drastically, while Dior was one of two brands that made up for their losses. Today, this fashion house is taking on the role of giving hopes and dreams to humanity.
Upon thinking about why the brand grew organically, one might think of Dior Men's artistic director, Kim Jones's skills. However, Maria Grazia Chiuri's romantic womenswear, filled with her wit, plays a role too. In recent memory, Dior's 21-22 FW collection made waves; the fairy-tale show was held at the Hall of Mirrors at the Palace of Versailles, and the brand shared the still and moving images on social media. Moreover, their makeup line is also steadily gaining popularity. At first glance, Dior's values might look random, but the brand is exhibiting versatility and, to a certain degree, eccentricity. Upon discussing this fashion house covered in mystique, we mustn't forget that its wide range and eclecticism are vital factors.
A new identity aside from being elegant
In the past, people have described Dior's brand identity as elegant. Calling it a fashion house that seeks elegance according to the times isn't a completely wrong interpretation. Allow me to add another word to the description: manufactured. Christian Dior constructed many of his creations in a way that tightened the woman's body. His silhouettes even inspired Coco Chanel—whose primary focus was on creating laid-back styles for women—to return to the realm of high fashion. In Vogue on Christian Dior, Charlotte Sinclair writes that Dior's clothes corrected the woman's figure with a corset to achieve a beautiful shape, while Balenciaga accepted the body and camouflaged flaws with subtle fabric cutting techniques. Dior's stance contrasted with brands like Chanel and Balenciaga. It was Christian Dior who produced garments that cinched the body.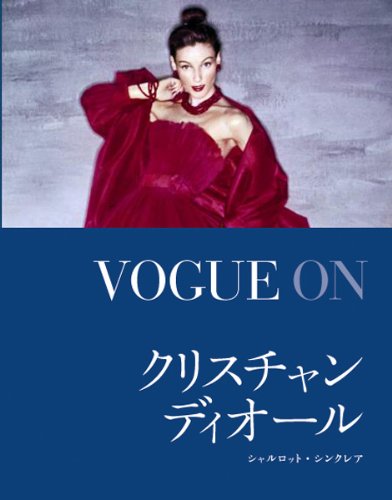 Since then, legendary designers have manifested their vision into elegant works through laborious and meticulous means. For instance, John Galliano strived to construct dresses as though he was an architect, building glamorous and luxurious structures, while Hedi Slimane reformed the standard of menswear shapes by showcasing unconventionally tight lines through Dior Homme. More recently, Kim Jones has been actively collaborating with brands like Nike and Stüssy to incorporate a streetwear feel. His creations are a mixture of opposing elements that rarely blend well together; he has conjured up an uncanny world where the oxymoronic description, "Expensive, sophisticated street graffiti," applies. Ultimately, though, their garments maintained the fashion house's identity. At times, there was a decadence about them too. The brand's countless romantic, indulgent clothes with a colorful history in fashion call to mind Marlene Dietrich, clad in Dior from head to toe, in Alfred Hitchcock's noir Stage Fright.
The most imperative song to use Dior in contemporary music
Now, how have pop artists incorporated Dior into their lyrics? An old example is Momoe Yamaguchi's "Miss Dior" from Momoe Hakusho, released in 1977. Another example is Morrissey's 2006 song "Christian Dior" off of In the Future When All's Well. One can see how artists trust Dior because they boldly use the brand name in their song titles. However, in the landscape of contemporary hip hop, one can't ignore Pop Smoke's Dior. During the Black Lives Matter protests, this song suddenly became the anthem, but the lyrics themselves don't have a direct political message. Nonetheless, this song conveyed many people's desire to be free, and it spread all over the world. As a song that represents the rise of Brooklyn drill, which caused a hip hop sensation and revolution in the late 2010s, perhaps it could be said that this is the most relevant song to use Dior as a motif in contemporary music.
Dior's versatility in BAD HOP, WAY WAVE, and others' lyrics
Like Ashura, the god creature from Japanese folklore, the brand expresses its eclectic nature in plenty of ways. Their uniqueness is reflected in other song lyrics too. In "GOKU VIBES (feat. Tohji, Elle Teresa, Uneducated Kid, Futuristic Swaver)" by DJ CHARLI and DJ TATSUKI, which came out in 2020, Dior's sunglasses come up in the lyrics: "내 눈은 사륜안 /I'm rockin Dior sunglass/지금 내 모습은 스티비 원더." "Foreign" by BAD HOP from Lift Off, released in 2019, mentions Dior's sneakers in the line, "California wind / Dior kicks."
Meanwhile, in women artists' lyrics, Dior's makeup comes up. Take, for instance, "The Supreme Man" by WAY WAVE (2019): "An all-night out in a chic suit / My lip gloss is from Dior." In chay's "Heart Couture" (from Heart Couture, released in 2015) she says, "A day out in Dior's rouge." The different items these songs bring up are a testament to the brand's versatile appeal.
Furthermore, Dior announced Jisoo from BLACKPINK as its global ambassador the other day. The fact that she's been appointed in the fashion and beauty category is very intriguing. Some might consider their makeup line's visual identity as too feminine and fancy compared to the brand's clothes. Only time will tell how Jisoo's appointment will affect the next step of Dior's extensive beauty category, which is also branching out to perfume.
In my next installment, I'd like to dissect one example of how the fashion house—which has been expanding its image with its carefully crafted elegance—translated its trademarks into reality. Hedi Slimane's Dior Homme, which shook the world, is a prime example. What was the craze about? In volume 9, I'll reflect on Dior Homme, which caused the biggest fashion revolution of the 2000s, alongside its relationship with contemporary music.