City Pop has attracted enthusiastic listeners across the globe. What is it about this Japanese genre that pulls so many people in? Where did it come from, and where is it going? We approached Cunimondo Takiguchi to break down city pop's allure, history, and future. City Music, which he released in 2003 through his solo project Ryusenkei, is an epoch-making album that belongs to a new wave of city pop born in the 2000s. Since making his mark in the scene, he has continued to produce music as Ryusenkei and for others, and he also DJs and writes. One can say with certainty that Cunimondo Takiguchi is the person who laid the foundation for the popularity of city pop.
Following part 1 of this interview, Cunimondo Takiguchi talks about the two major albums that launched his career as an artist and producer respectively, as well as his latest work, Talio. He also tells TOKION about his thoughts on the growing popularity of Japanese city pop overseas and his vision for the future.
The story behind the two great albums said to be the origin of the current trend
――In part 2 of this interview, I'd like to begin by asking you about the starting point of your career: CITY MUSIC, an album you released in 2003 as Ryusenkei. What were your thoughts at the time when you made this album?
Cunimondo Takiguchi: When I started working as Ryusenkei, I wanted to create an adult sound that was urban and refined, like what I heard on Tatsuro Yamashita's IT'S A POPPIN' TIME. When I look back at the music scene in Japan at the time, there were genres like acid jazz and diva-kei that had been popular since the 90s, stuff that reminded me of Happy End, and pop that reminded me of neo-acoustic Shibuya-kei. There was a lot of cool music, but I don't think many bands were making the kind of music I was trying to make. So in that context, CITY MUSIC is something that I made without changing the sound I liked or trying to adapt to the times. Also——this is something I try to do now too——but I remember my approach to creation was that I wanted an album where every song could be a single.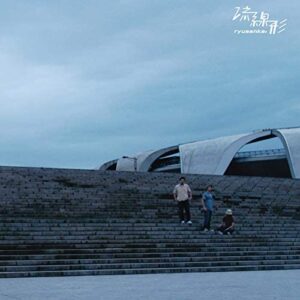 ――You define Ryusenkei not as a band, but a project led by you. Could you tell me a bit more about what you hope to do through this project?
Cunimondo Takiguchi: Ryusenkei is my solo project. I'm aiming to produce a live band sound, so I make it look like a band, but the others are actually supporting members. (laughs) But recently, I've been playing with a more fixed lineup. I'm particular about instruments, so to the extent possible, I'd like to use real ones rather than software. For example, the drummer Yuko Kitayama uses a '70s Ludwig, the keyboardist Tetsuya Hirahata uses a Rhodes Piano or a Clavinet D6. What they all have in common is that they're simply sounds I like. So in other words, Ryusenkei is a project to pursue my ideal band sound.
――Aside from your work as Ryusenkei, you also work as a producer. Hitomitoi's CITY DIVE (2012) was your first major work. How did you end up producing that?
Cunimondo Takiguchi: I think I learned about Hitomi (Hitomitoi) for the first time in around 2005? I saw her singing Sugar Babe's "Itsumo Doori" with Taeko Onuki on an NHK music show, and my first impression of her was that she had a great voice. After that, I actually found out that she was connected with an acquaintance of mine, and I had her sing on the album Ryusenkei released in 2006, TOKYO SNIPER, under a pseudonym (Nika Eguchi). So there was that, and then when Hitomi moved to a different label, she reached out to me [to produce CITY DIVE].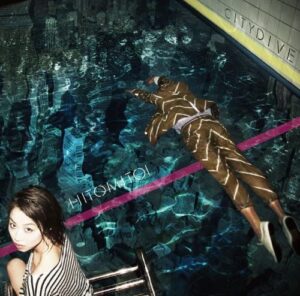 ――CITY DIVE had a different sound compared to Ryusenkei's band sound.
Cunimondo Takiguchi: DORIAN helped with CITY DIVE, and I'd already heard his work. So, I wanted to create an album with that sound image: production from the perspective of a producer or DJ. KASHIF, who also helped out, is known as a guitarist, but he's also a great producer, so we made the arrangements as three producers.
There was a clear reference work for CITY DIVE, which was based on the concept of creating an album through programming. That reference was Hiroshi Sato's awakening (1982).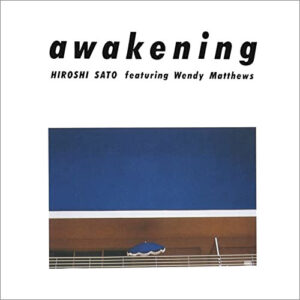 [Hiroshi] Sato made this album mostly through programming. He created it while feeling like, "It's been 30 years, and now I've returned here." (laughs) Actually, even before the creation of CITY DIVE, I'd interviewed Hiroshi Sato for the magazine, BARFOUT! I figured that I'd have him listen to CITY DIVE when it was done, but sadly, Sato passed away that same year, so that wish never came true.
――What do you think is so appealing about Hitomitoi's vocals?
Cunimondo Takiguchi: If you hear Hitomi's voice, you recognize it in an instant. That's a pretty incredible thing, isn't it? Her smokey, slightly sweet singing style——sometimes described as an aphrodisiac——expresses her unique worldview. I think she's someone who can sing anything and make it her own, so she's really one-of-a-kind.
――Both works [CITY DIVE & CITY MUSIC] are referred to as the beginnings of the city pop revival that continues today. Could you tell me a bit more about your thoughts on this?
Cunimondo Takiguchi: Looking back, I feel like it was the start of many things, but at the time, I didn't have the slightest desire to change anything or to bring about a revival or whatever. I was just doing what I felt like, and the attention was an afterthought. Or at least, it wasn't something I was going for.
Ryusenkei and Hitomitoi teamed up to create Talio
――Talio, which was released in November as a collaboration between Ryusenkei and Hitomitoi, was produced as incidental music [background music] for the drama, Talio Fukushoudaikou no Futari. Could you tell me the story behind the album?
Cunimondo Takiguchi: Taisei Iwasaki, who also worked on Saitama no Rapper and Moteki, was working as a music producer for dramas, and he initially reached out to Hitomi. Later, "city pop" came up as one of the keywords, and Hitomi asked me if I wanted to work on it with her as Ryusenkei. But when I heard that it was going to be incidental music for a show, I thought of the sound that Yuji Ohno, Takayuki Inoue, and Mickie Yoshino had created rather than city pop. If I was going to join as Ryusenkei, I wanted to try making that jazz-funk type of music, but with a band sound. So I asked Iwasaki if I could make the background music like that [in a jazz-funk style] even if the theme song was city pop, and he said yes.
But I didn't think the whole soundtrack should be jazz-funk, and since it was a joint production with Hitomi, we decided to divide up the songs [between Ryusenkei and Hitomitoi]. We split up the work, with Ryusenkei making jazz-funk songs, and Hitomitoi teaming up with KASHIF to make city-pop style songs.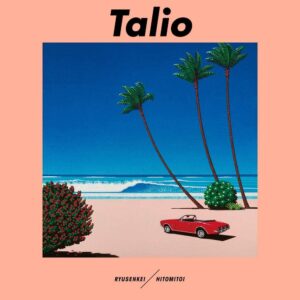 ――Were there any albums that you used as references while making your first soundtrack album?
Cunimondo Takiguchi: Since the theme and content of the film were based on a "revenge agent," the first thing I imagined was a drama that was more of a detective story than a crime story, and also had action. To be more specific, I was thinking of dramas that I used to watch when I was little, like "Oretachi wa Tenshi da!," "The Hangman," and "Tantei Monogatari."
――I'd think that the production process differs a bit from an original album. What was that like?
Cunimondo Takiguchi: At the stage where I was producing the music, the video wasn't done yet, so I was making songs based on themes or keywords like "thrilling," "fun," or "sad." The actual production method was to focus on the arrangement rather than locking down the melody. I would tell the members about the chord progression and motif of the arrangement, and then we would have a studio session to work on it. There were a lot of occasions when I had only one phrase of a chord progression ready, so I'd be thinking of the next song in a separate room while the members were recording another song. (laughs)
――So the site of the production had a very live atmosphere.
Cunimondo Takiguchi: At the time, we were all talking about how Tin Pan Alley must have recorded in the same way. They were all studio musicians, and perhaps they were all making music by arranging the songs at the recording studio. Recently, with Ryusenkei, I often make arrangements with the band. I start by creating something rough that acts as the base, and then we expand on it from there. With Talio, for example, I said, "I want the bass to sound like Leland Sklar on The Section's 'Bad Shoes'," and then the bassist, Toshiro Matsuki got right on it. I've known guitarist Toshio Yamanouchi and percussionist & engineer Eiji Hirano for a long time too, so they understand what I'm trying to do immediately. They're great as people too, so playing in a band with them is a lot of fun. I can't thank the band members enough for helping me in areas I'm less experienced in. In any case, it was my first time creating a soundtrack, so there were some challenges. But I was able to learn all kinds of things, so I'd definitely want to try it again.
――Former Kirinji member Yasuyuki Horigome is featured as a guest artist on this album. Could you tell me more about that?
Cunimondo Takiguchi: It was already decided that Hitomi would sing the ending theme song, but I wanted to differentiate the opening theme song. So the three of us——Iwasaki, Hitomi, and I——wanted to invite Yasuyuki Horigome as a vocalist. We made him an offer, and he accepted. And actually, apart from this song, I'd actually recorded with him before as Ryusenkei some years ago. I'm not totally satisfied with part of the arrangement yet, so I'm working on that, but I hope to release it soon.
――I'm looking forward to it. Also, I think the fact that Hiroshi Nagai is working on the album cover is a big deal.
Cunimondo Takiguchi: I'm from the generation that was influenced by Eichi Ohtaki's A Long Vacation [which Hiroshi Nagai made the cover for] in middle school, so I've admired Hiroshi Nagai for a long time. I never thought that I'd get to knowHiroshi Nagai, but he listened to Ryusenkei and Atsuko Hiyajo's 2009 release, Natural Woman, and tweeted about it. That led to us DJing together. With this soundtrack, we were talking about how it would be great if there were a main visual. So we decided to reach out to Nagai, who both Hitomi and I know, and it was an instant decision. As we'd hoped, he gave us a work that played a special role in the show, too.
Even abroad, Nagai's paintings are really popular, and they're still gaining popularity today. When I look at Nagai's paintings, I always feel like I'm being transported to a relaxing place. Like, "I don't know where this ocean or pool is, but it's just kind of nice." I think that feeling is similar to what you feel when you listen to city pop. So it makes sense to me that Nagai has such a special place in the genre.
On a movement that defies borders and his vision for the future
――What do you think of city pop's recent popularity abroad? There are a lot of different contexts for this, like the honest re-evaluation represented by Pacific Breeze: Japanese City Pop AOR & Boogie 1976-1986, city pop's re-evaluation in the context of vaporwave and future funk, and the unique evolution of city pop in Asia.
Cunimondo Takiguchi: The first time I realized there was a trend of using city pop in vaporwave was in 2012, when I heard a unit called Greeen Linez sample Momoko Kikuchi in a song called "Hibiscus Pacific." Whether you like it or not, it's interesting that people abroad are putting out various interpretations of Japan's city pop. I think it's a good thing. It's refreshing how they sometimes zero in on things that we wouldn't even pick up on as listeners here in Japan, and sometimes I discover new things through their music. Also, I recently listened to macross 82-99, and I was surprised to find that my arrangement was sampled. (laughs)
――Is there anything you've personally experienced in relation to the spread of city pop overseas?
Cunimondo Takiguchi: Recently, I saw this on YouTube and was surprised, but Ryusenkei's TOKYO SNIPER had 350,000 views just three months after it was uploaded. It even had over 1,000 comments, most of which were from people abroad. (laughs) Over these past five years, I've been receiving more overseas inquiries, and recently, it seemed like there were a lot, but maybe a lot of them were coming from there.
――I think YouTube has been a crucial channel for people overseas to listen to Japanese city pop.
Cunimondo Takiguchi: Yeah, in these past few years, more and more people have been uploading city pop mixes and albums on YouTube. I don't know if those people are Japanese or not, but sometimes, there are full-length versions of great albums I've never even heard before. We have to think about the copyright issue with this, but I'm sure music lovers abroad are happy about it. Including that kind of stuff, the situation has changed from five years ago, and the popularity of city pop seems to be accelerating.
――Lastly, could you tell me your thoughts on the current city pop trend and your goals for the future?
Cunimondo Takiguchi: The word "city pop" itself is vaguely defined, so it depends on what part of it you're talking about, but I think many different interpretations of city pop are developing at the same time. In Japan, veterans and young musicians who were influenced by their parents are riding the trend and starting to make city pop. And abroad, they don't understand the words but are using it for samples or making city pop based on a producer's interpretation. In the midst of that, sometimes I think, "What's my role in all of this?" When I listen to recent music, I often think that there are fewer melodies that are accessible, so maybe that's where my role lies. The great thing about city pop is that while the arrangement plays a big role, the melody and lyrics are also very important. I'm from the generation that was influenced by Showa Kayo, so I'd especially like to continue focusing on the quality of the melody. Also, I'd like to work with overseas artists. For example, I'd love to work with Jordan Rakei or Kamasi Washington. I think it'd be great to make music without boundaries between Japan and other countries.
Latest articles on TOKION MUSIC