When we look at the relationship between music and fashion, as well as between fashion trends and youth culture, we get a clearer understanding of the times we live in. In this series, Tsuya-chan, an up-and-coming writer, analyzes current cultural events by examining contemporary music with a focus on Japanese hip-hop.
The protagonist this time is Hedi Slimane, former artistic director of Dior Homme from 2000 to 2007. Tsuya-chan reflects on the craze surrounding the brand and the essence of his creations by referring to the UK rock scene, which had a deep relationship with the brand, and Slimane in the present day.
Dior Homme: changing the landscape of men's fashion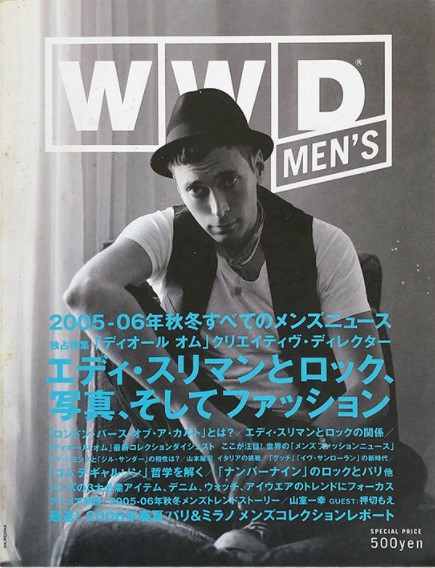 Hedi Slimane, the appointed creative director of Dior Homme from 2000 until Fall/Winter 2007-2008, changed everything about men's fashion in just a few years. There's no general objection against this knowledge. I remember thinking, "What in the world is happening?" with a perplexed face. What exactly were society's mania and passion towards Dior Homme?
Skinny pants that sold like hotcakes. Casual yet classy. An alluring, elegant, and refined take on grunge, glam rock, and mod. A strict color palette. The name, Dior Homme, being credited in various pages of street style photography. The media called the brand charismatic. Aspirational teens bought their products.
Back then, Dior Homme transformed the youth scene. It's not a stretch to say Hedi Slimane's Dior Homme was a luxury fashion movement that had the most intimate relationship with contemporary music in the history of pop culture. As a result, he established a third category of menswear, which only had formal and casual wear until that point. The fashion house's appeal entranced many men. And thin men in monochromatic colors showed up on the streets and got their pictures taken; it symbolized a youthful aesthetic, which changed often. All of this happened in the 2000s.
A close relationship with the UK rock scene
The media glorified the art form that is Dior Homme countless times and birthed endless cliches: "Extreme, monochromatic minimalism," "fashion conceptualized by rock music," "a runway show loaded with [Slimane's] inspiration as a photographer," "a world with a tender boyishness," "the embodiment of a feminine quality within masculinity." These are correct statements and describe the brand's work clearly. However, it's possible to look back on his achievements through his current performance and reconsider the significance of Dior Homme. This is because people are paying attention to him again for his role at CELINE today, active photography career, and past work at Saint Laurent, 15 years since he left Dior Homme. We can shed new light on his career, which people have repeatedly talked about in a typical manner. Doing so is virtually the same as reinterpreting the music of its time. Music and clothes had a romance together and became one. As it's widely known, Slimane has had ties with many musicians. Dior Homme especially had a close bond with UK rock bands; the runway shows featured music by Razorlight, The Rakes, and Eight Legs. Bands like Franz Ferdinand and The Killers wore their clothes onstage. Slimane couldn't get enough of Pete Doherty from The Libertines.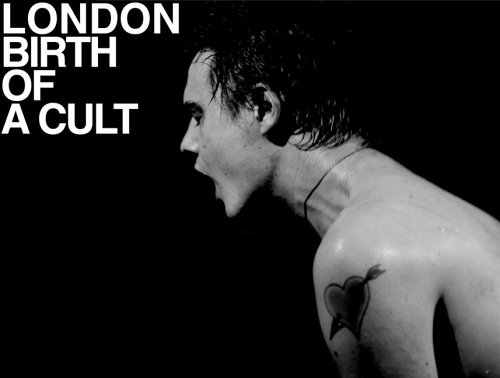 Not only did he publish the photo book London Birth of a Cult in 2005, in which Pete was the subject, but he also showcased looks that were an homage to him in the brand's 2006 Spring/Summer collection. In WWD Men's 2005-2006 Fall/Winter issue, Slimane said how he was captivated by his friend, Pete (Doherty), as he had a mysterious power that seemed to go beyond being a rockstar. Perhaps you remember how people uttered such sentiments numerous times.
Changes in Hedi's later creations
Although the typography of CELINE was reformed by dropping the acute accent on the letter "e" and any trace of Phoebe Philo's comfortable fashion for women was erased, Slimane's choices as the appointed creative director of CELINE didn't betray our expectations. We already knew what kind of director he was. The brand's 2021 Spring/Summer collection was the catalyst, and new types of clothes emerged. The world is excited about how he's making changes, as someone that had always remained the same. Slimane has incorporated a rich color palette; Slimane depicted an e-boy; Slimane developed a sporty and relaxed taste; Slimane picked hip hop and dance music for the runway. Sure, these factors made some appearances here and there in the past. But people welcomed the combination of all this newness into one show with surprise and enthusiasm.
It's apparent in the 2021 Spring/Summer collection and the 2021-2022 Fall/Winter collection, which was shown the other day, that his skills in the styling department are becoming more evident. Instead of seeking to conceive creative, individual items, he pairs already-existing items with each other in the best way possible. This is the magic of styling. Caps, bags, jackets, dresses—these pretty familiar pieces are elegantly balanced, even though it may seem like people could imitate it. Slimane explains, "New clothes no longer exist. Everything is about combining, and people want styling that elevates the current mood. It's just like how you chose a playlist according to a theme and got excited or relaxed today. Fashion is a playlist, and each item is the music itself."
Creating a craze by being fixated on people and their stories
If you trace the achievements of Dior Homme by looking at his styling skills, which have become more apparent in CELINE, some things come to light. Allow me to use my memory. His shows started with scouting young men on the streets. Using clothes and photography as his primary tools, he has captured a certain intimacy by making the model's clothes and shooting them. In response to the question, "What's the appeal of photography?" he says, "The fact that I can be alone with my camera. It's hard to deny this appeal. It's just the object and me" (STUDIO VOICE, the April issue from 2008).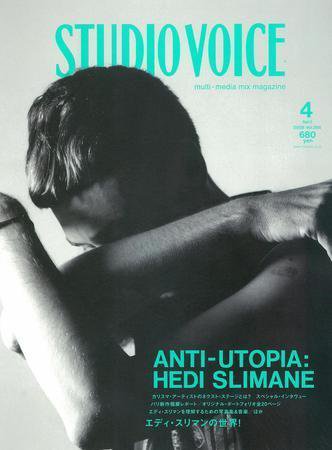 To put it bluntly, hasn't Slimane produced and directed young artists themselves? More than the brand's art direction, he devoted himself to people's art direction. Therefore, his most potent skill can be seen in styling, more than creating clothes. When you look at the clothes alone, you'll see that Raf Simons existed before the newness of Dior Homme. However, Slimane channeled his close bond with the subjects into his styling, and by bringing out a unique allure and new energy, he created stories and contexts. Thus, a vision of Dior Homme, only Slimane could achieve, was born. He expressed people and stories themselves, more than the garments, in the truest sense of the word. Many brands like NUMBER (N)INE and Rick Owens had many fans around the same time, and they presented clothes heavily influenced by rock music. The distinct difference between such brands and Dior Homme is how Slimane directed people. The things he was interested in during his childhood support this theory. For instance, he observed his friends through a camera, which he picked up at age 11. He loved to read The Sorrows of Young Werther by Johann Wolfgang von Goethe, and when he was 13, he dreamed of working at Le Monde as a reporter. As a young boy, he was drawn to looking at society and the people in it through his lens (Hedi Slimane's 'Secret Society').
People have written about Dior Homme's femininity within masculinity and its delicateness countless times, but a new observation is springing forth recently. In AFFECTUS Vol. 6, Shigeaki Arai, who runs AFFECTUS, says: "Hedi's clothes aren't about gender, like whether they're for men or women. One can say that his clothes target slim body types. If you're skinny, you could wear the clothes, regardless of if you're a woman or a man. In that sense, he has been designing clothes that extend beyond gender from way before today, where genderless clothes are emphasized."
From Slimane's approach of developing a close relationship with people, perhaps the quality of both genders comes about naturally. It's different from the sexuality in Gaspard Yurkievich's clothes, which shook masculinity around the same era. It undoubtedly stems from his artist producer-like quality, making it possible for him to attach himself to people.
In the 2000s, Slimane gave stories to UK rock musicians. Like music producer Paul Epworth, who produced music for Bloc Party, The Futureheads, Maxïmo Park, and The Rapture, Slimane produced them from a styling and art direction standpoint. The 2000s UK rock music movement was aided by styling music and the artists themselves. Perhaps this was a response to rap and hip hop stars, who were beginning to have massive followings in the UK and US by making themselves stand out more as artists. It went beyond the category of music, as it was about bringing out and shining a light on the artists themselves—the real thrill of pop culture.
It's been 15 years since Hedi Slimane left Dior Homme. Today, Kim Jones' Dior is tremendously popular with the youth. Louis Vuitton is a brand that's very celebrated in hip hop circles and among rock-adjacent circles too. There's Kim Jones, and there's Virgil Abloh. Next time, I'd like to talk about the harmony between Louis Vuitton and contemporary music.
Latest aerticles on TOKION MUSIC