Ginza is a city in Tokyo known as an epicenter of fashion and culture. GINZA SIX is located in such city of Ginza and houses a slew of shops with solid concepts. dunhill GINZA SIX Concept Store is a popup store opened in April on the second floor of GINZA SIX. The store embodies the brand's heritage as a foundation and displays products that are a match to the modern fashion scene; it is a space where dunhill's both traditional and innovative attitude is intertwined with the identity of the city, Ginza, which keeps evolving even today.
This time, TOKION has carried out a shoot for the fashion visuals with Shuhei Uesugi, who is an actor, singer, and model of wide versatility, donning the new collection showcased at dunhill GINZA SIX Concept Store. Along with the shoot, we were able to hear Uesugi's viewpoint on fashion and his episodes around dunhill.
Shuhei Uesugi x dunhill GINZA SIX Concept Store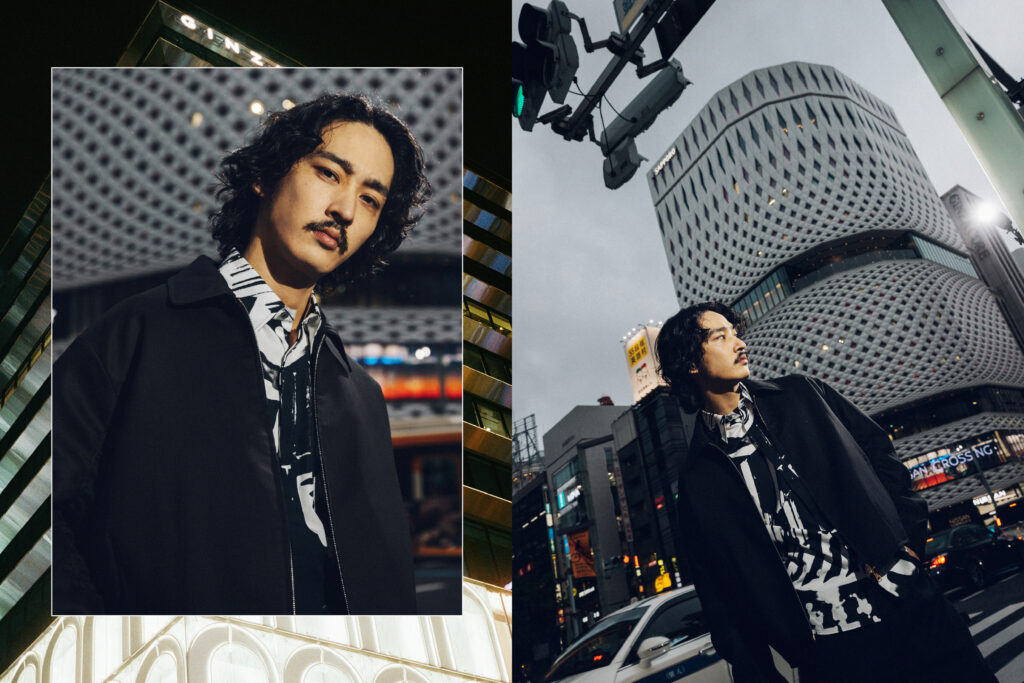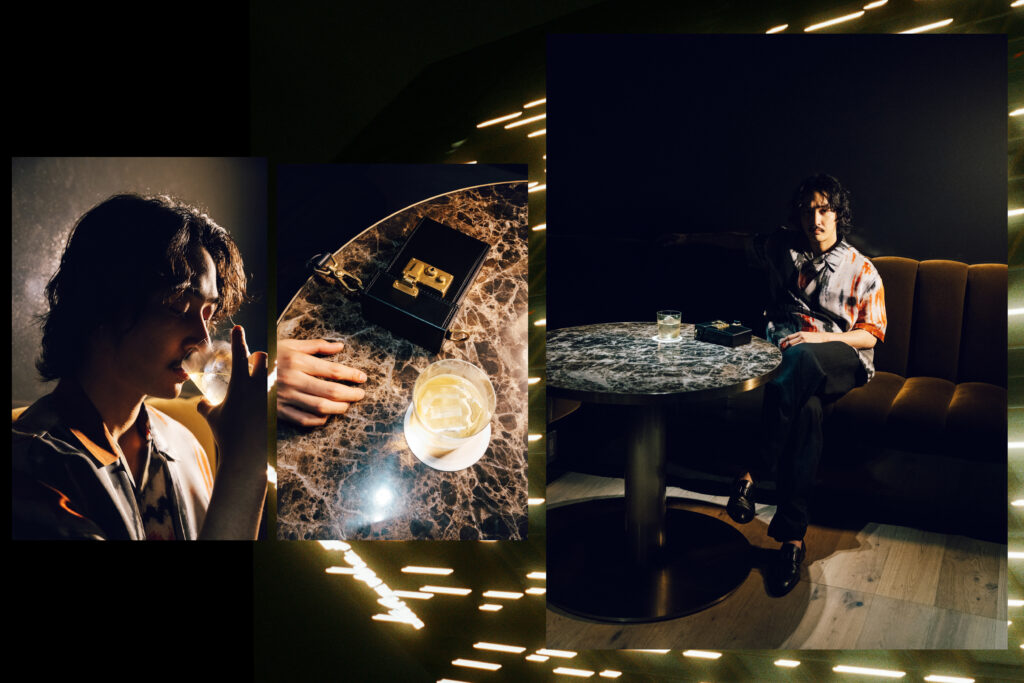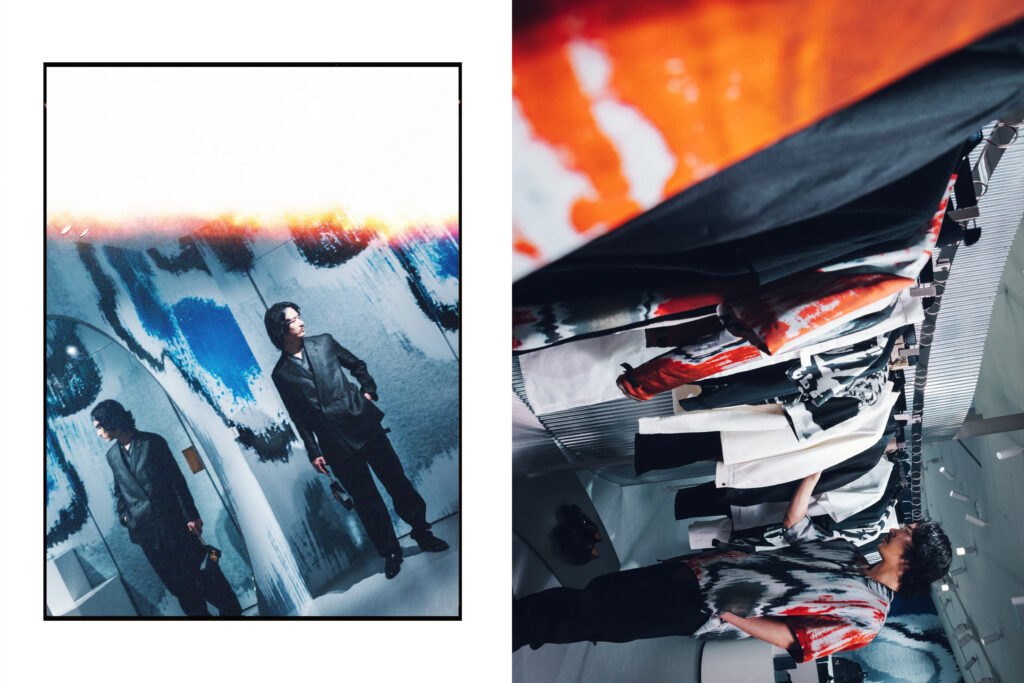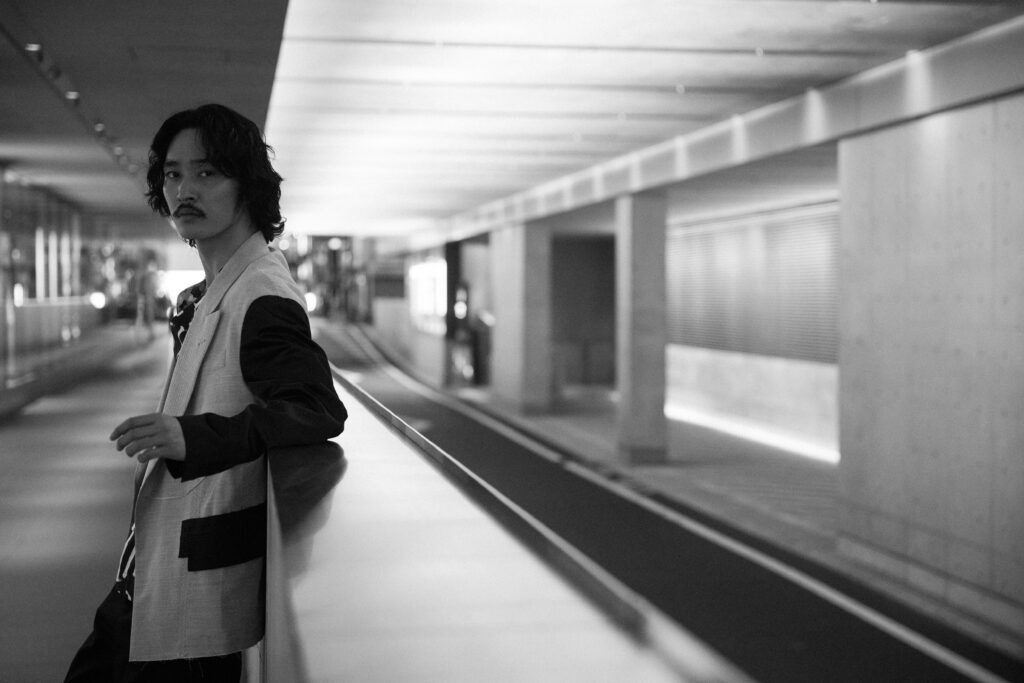 I want to always keep embracing the classics
――GINZA SIX is a large shopping complex located in Ginza—what kind of image do you have towards the city of Ginza?
Shuhei Uesugi (from hereunder, Uesugi): In Tokyo, most buildings that have been built in the past couple decades look stark. Though, if you look at the city of Ginza, there are a lot of unique buildings while the historic cityscape of Tokyo is preserved, and it makes me feel good just walking around the city. So, Ginza has been my favorite city of all time. Also, there are old tea houses and Kabukiza theater in the city. For shopping, it's a bit too high-end for me, but other than that, it's a place where I can explore many new things. Also, the streets are designed in a grid and exude a historic vibe. But they are mostly one-way streets, so when I drive in the city, I often end up going around and around the same place [laughs].
――In GINZA SIX, located in the historic city of Ginza, dunhill GINZA SIX Concept Store has opened. The store carries an array of fashion clothing targeting the young generation as well—Please tell us your thoughts on the opening of this concept store.
Uesugi: Today, I also visited the flagship store (dunhill Ginza flagship store,) which is within walking distance from the new concept store; I thought it's significantly meaningful that the historical brand, dunhill, has created an open space in GINZA SIX, where different kinds of people gather for different reasons.
I think it's crucial to adapt to each new generation and present ideas to the younger generation, not only for brands, but for anyone expressing themselves. In a way, it's a deliberately designed space, where you can also feel dunhill's attitude of challenging the modern era.
Though, I personally admire dunhill's classic elements, so even if times change, I want those elements to be everlasting.
――Essentially, what kind of image do you have of dunhill?
Uesugi: No doubt, I have a strong image of it being the quintessential classic brand that provides products for mature men to wear. I myself, used to use a golden lighter from dunhill, and quite often wear the brand's vintage clothes. For some reason, I've been feeling close and familiar to the brand for a long time. Like, it's always been near me. So, I'd say, it's my all-time favorite brand.
――So, you feel like it's a brand exquisitely made for gentlemen.
Uesugi: That's right. I think it looks cool when people around my age don the brand's clothes. Actually, I'd like to see them on people who are younger than me. I want younger people to try on these classic clothes. Today, for the shoot, I had a chance to hold the brand's signature bag, and it made me happy to know that along the cutting-edge designs, the brand embraces their authentic items keeping them the same since the old days. Like, the brand's gimmick hasn't changed, and they've been carrying on the classic forms. Also, the double-breasted jacket that I wore for the shoot was formally and beautifully designed, but also modified to be worn more comfortably by using linen fabric. I've realized that the items are made into a modern fit while keeping a lot of the traditional features.
Instead of being satisfied with myself, I want to constantly set the bar high for myself
――Now, can you describe your perspective on fashion. Also, has it changed at all from the pandemic?
Uesugi: I'd say the baseline hasn't changed. By the way, it's not about Covid or anything, and it was probably the timing but, I've started thinking that I should wear more good quality clothes even if they're expensive. Before, I used to wear vintage clothes and pick based on the silhouette and size, without paying much attention to the price and brand. Of course, I still love vintage clothes, but now I wear clothes or brands with price that used to be too much for me to spend. What's good is good. So right now, I want to be a person who looks good in things that are truly beneficial and valuable. Plus, brand new products look refined and feel comfortable when worn. And the products from dunhill fit my current mood. But to be clear, I don't need to own a lot of clothes, and I want to wear the ones that are genuinely good for a long time.
――How is it going with music and your acting career?
Uesugi: Regarding music, you see, I'm in a big group called KANDYTOWN. So, there are things that can't be said on my own, but what's definitive is that, right now, we're just about to start working on our new project. We did a show in May, so now, I'm hoping to get started on our next work. For acting, I can't spoil the details yet, but I'm now working out for the upcoming work. So, I would say, right now I'm in the process of taking in ideas for my various works.
――Would you say, you are spending each day to the fullest with your creative activities?
Uesugi: I think so…. It's hard to explain, but I feel like there are a lot of people around me, who are more liberated and authentic to themselves than I am to myself, so I strive to be like them, but speaking of work, I think it's going quite well. Now, I'm constantly figuring out ways to express myself more freely. There are constant worries, but I think I'm on the right track as there are a lot of fun things I get to do, like today's shooting. Instead of being satisfied to the current state, I want to make sure that I live each day with diligence.