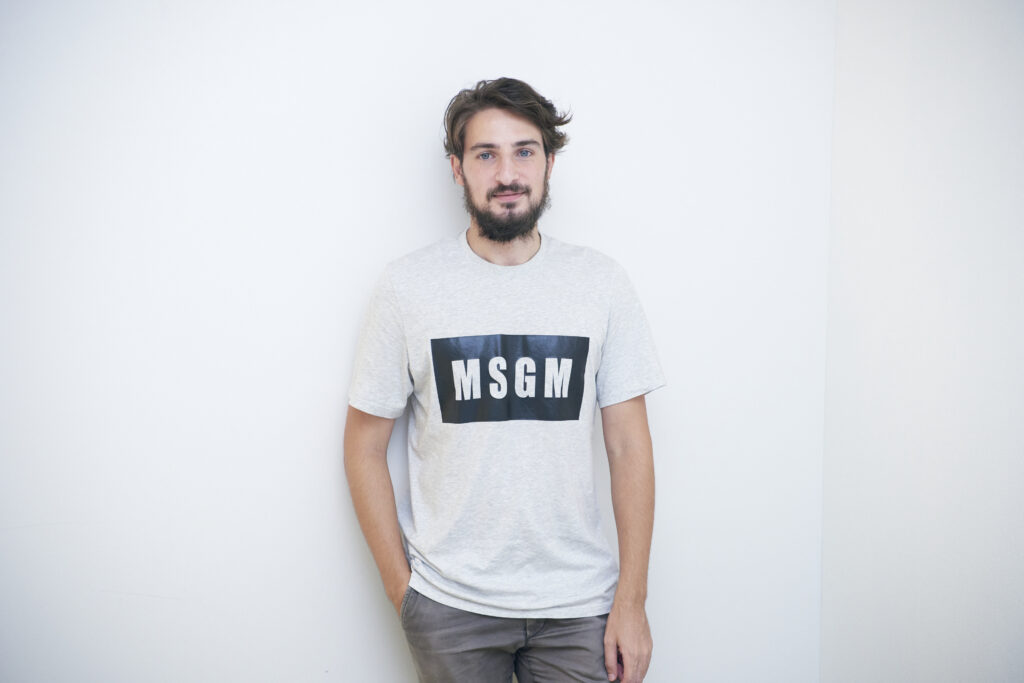 Hailing from Italy, Peppe is a manga artist and model living in Japan. After arriving in the country in 2015, he worked as a model first and rose to popularity after appearing on Terrace House: Tokyo 2019-2020. Simultaneously, Big Comic Spirits began serializing Mingo: Itariajin ga Minna Moteru to Omou na yo (Shogakukan) in 2019. He's released four volumes and is currently working on structuring his next one.
We at TOKION asked him to create a manga series for us. Peppe will depict how his encounter with Japanese culture made him feel. Before his manga for TOKION kickstarts, we spoke to him about what made him interested in Japanese culture and why he wanted to become a manga artist.
—I'm sure you get this question often in different interviews, but how did you become interested in Japan?
Peppe: Anime and games I consumed in my childhood. When I was a kid, Japanese anime would often be playing on Italian TV. There aren't too many original Italian anime, and I didn't really like animations like [those on] Cartoon Network in America. Japanese anime like Fist of the North Star, City Hunter, Death Note, Naruto, and One Piece were much more fun. Also, I used to play many Japanese games like Pokemon and [those from] Konami and Capcom. When Japan came up in history class at school, I silently thought, "Oh Japan! The country that makes anime!" (laughs). Then, I started learning about Japanese history, like the samurai, little by little.
—It seems like many people develop an interest in Japan because of anime.
Peppe: Yes. Most Italians my age grew up watching Japanese anime. I think there are a lot of Italians who like Japanese anime. When I studied Japanese history in university, my professor said, "Japan created anime and games to advance into the world." I don't think it was strategic, but that's how it went. Maybe it's similar to art, like traditional Italian fashion and soccer.
—How did you discover manga?
Peppe: I discovered manga when I was 16 years old. I was so shocked to find out that you could draw manga by yourself. You need many people with different skills to create games or anime. But with manga, you only need one or two. I felt like I could do it too, and so I aspired to become a manga artist. I've been consistently drawing manga since I was 16. I would draw a new non-serialized manga every year and show it to my friends.
—Which manga works did you especially like?
Peppe: Naruto; I used to watch the anime version first. When I found the manga, I was like, "It's the same story!" and I looked it up and read it all. I also liked Bleach, One Piece, and Hunter x Hunter. I've probably read all of the manga in Shonen Jump. After that, I immediately read manga for young adults like Vagabond and Real. I also read City Hunter, which I liked as anime too.
—Did you read the Italian versions?
Peppe: Yes. I couldn't speak Japanese then. I still have my collection at my home in Italy. But I read the original versions now that I can read Japanese. Similar to dubbed films, there are more things I could pick up on in the Japanese version than the Italian version. I have over 1,000 manga books in Italian, but I want to switch those with the Japanese ones (laughs).
Being model scouted at Hachiko in Shibuya
—Did you study Japanese at your university in Italy?
Peppe: Yes. Aside from the Japanese language, I studied Japanese history and culture and took exams for those. In my three years at university, I became able to write in Japanese quite well. But I couldn't speak it at all, so I learned conversational Japanese when I got here.
—Did you come to Japan right after graduation?
Peppe: Yes. I came to Japan in 2015, right after I graduated. It's hard to get a visa in Japan, so I went to a Japanese language school and wanted to find a job quickly so I could draw manga.
—When you arrived in Japan, did your image of the country change?
Peppe: My image of it did change. I grew up from the first time I came to Japan as an otaku. Not only did my idea of Japan change, but so too did my image of Italy. Once I left, I started liking some things about Italy which I previously didn't. I also became uninterested in some things once I started living in Japan.
—You also work as a model, right?
Peppe: I started modeling because I got scouted at Hachiko in Shibuya. Thankfully, I could work as a model to a certain extent and also have some free time. So, I chased after my dreams and strived to become a manga artist.
—I imagine aspiring manga artists become assistants to professional manga artists.
Peppe: I would've done that if I could get a visa, but it was hard to get one as an assistant. So, I modeled and drew manga little by little.
—In a different interview, you mentioned how you showed your manga to Big Comic Spirits because the magazine had featured serialized works by people like Taiyo Matsumoto and Kengo Hanazawa.
Peppe: Yes. I liked Hanazawa-san's I Am a Hero and so on. I met Taiyo Matsumoto-san for the first time when I arrived here. Ping Pong is my favorite manga of all time. It's unavailable in Italy, and I was surprised to find out that there were still so many manga books out there. I looked it up and found out that it was serialized in Spirits. The aesthetic of Ping Pong and I Am a Hero is very different, so I thought Spirits might accept my style as an Italian person, which is why I submitted my work. I brought it in, submitted it to a competition, won the lowest award, and received 10,000 yen. That made me happy, so I then showed them my non-serialized manga and got an award that was one level higher; 50,000 yen. I was like, "Yay!" I could tell that I was getting slowly better at drawing. And then I got to a point where they could serialize Mingo.
—You were on Terrace House around the same time, yes?
Peppe: Once the serialization of Mingo was confirmed, Terrace House approached me. I confided in everyone, and they said, "You can do anything, so you'll be fine." So, I felt like I should give it a go and went on Terrace House and started the serialization too.
—Were you hesitant to go on the show at all?
Peppe: I had made a promise from the start that I was going to "graduate" after a while. I felt like I should try it out because I had their word, even if it was hard. But once the serialization began, I realized it was impossible to continue doing Terrace House. So, as promised, I graduated.
The difficulty of creating one's first serialized manga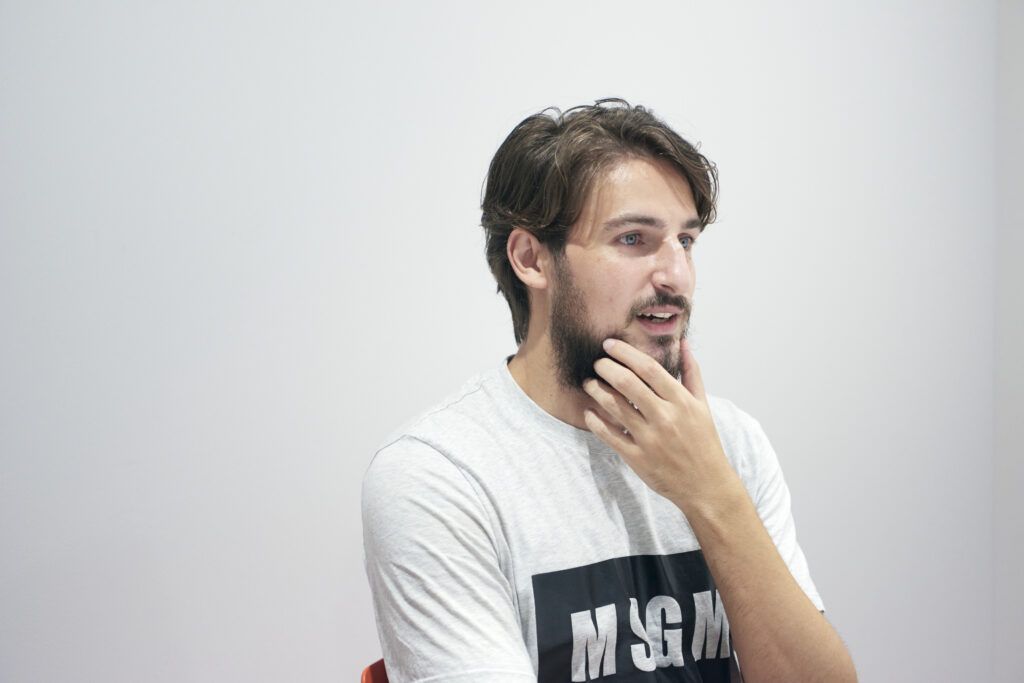 —What was it like coming up with your first-ever serialized series?
Peppe: It was super tough. I never want to publish manga weekly again (laughs). Terrace House started before the serialization, so I couldn't prepare properly. Usually, you have around ten okayed manga volumes in stock before the serialization begins, but I only had about three. It was grueling. I didn't give up and put out four Mingo volumes, but I thought it would've been better if I had prepared more. So next time, I want to get well prepared.
—As you said, three weekly manga stories aren't a lot.
Peppe: It finished so quickly. I knew I had to draw the next one, but I also had the pressure of Terrace House on me, so it was hard.
—Did you create Mingo with the ending in mind?
Peppe: I had a good idea of [the ending] while I was drawing it. Communication is the main thing about Mingo, so I didn't think of a detailed story. Every week, I thought about a topic that would make people laugh and drew [the manga].
—Is it based on your personal experiences?
Peppe: The events are inspired by things that happened to me or my friends or their friends. Everyone might think it's all true, but half of it is probably fiction. I think I found a good balance.
—Until I read Mingo, someone like Girolamo Panzetta came to mind when I thought about Italians. But my image has since then changed.
Peppe: Italians that come to Japan get told that Italians are good at hitting on women. People said that to me because I worked in the modeling industry, and I got fed up with it every time. With Mingo, I wanted to show people that there were other types of Italian people. Like my friends. I feel like I accomplished that with Mingo.
The importance of manga and personal life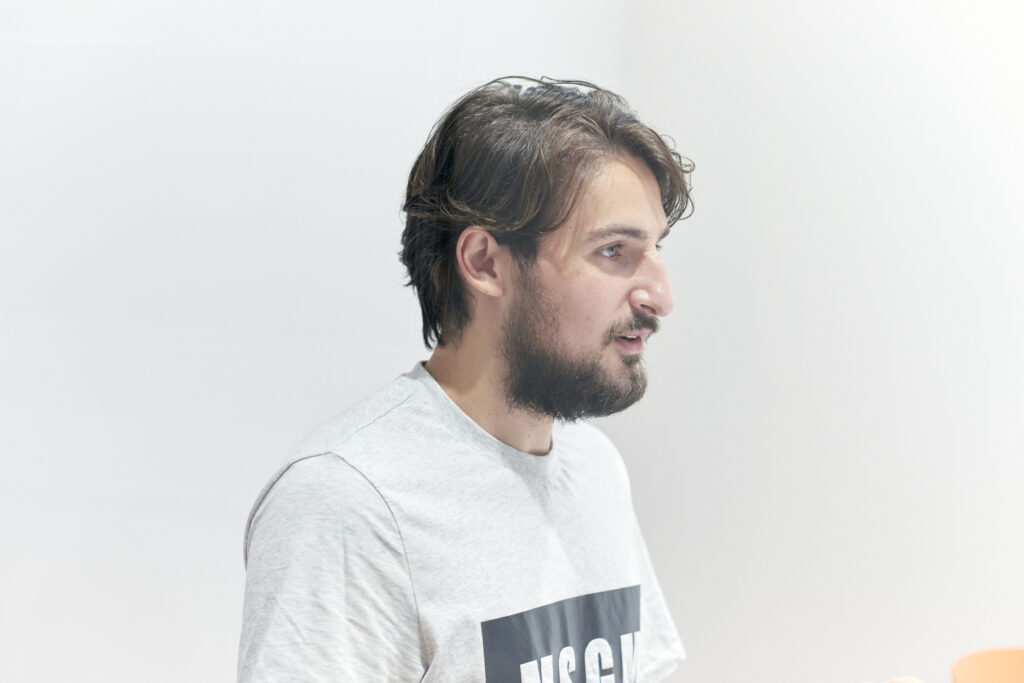 —How did you feel after you completed Mingo?
Peppe: I was satisfied with it, considering it was my first serialization. I can't believe I was able to put out four volumes. During the serialization, I thought I couldn't do it and cried over and over again. I cried once a day. But I'm glad I drew my first serialized series at that speed. I'm going to give it my all so that my next work will have higher quality.
—Did you show Mingo to your family?
Peppe: I did. The three volumes are available in Italian right now. It was in many different newspapers, and people talked about the manga because it was drawn by an Italian manga artist working in Japan. My family was delighted thanks to that. My family had heard about it, but it didn't feel real to them. So, when newspapers talked about it, they were proud. It made me glad knowing that it made my mother 100% happy. I grew up in a small countryside town, and it seems like the whole town is happy for me.
Because of Terrace House and Mingo, I've had many opportunities and experiences. I'm grateful for that. I want to try doing other things, not just manga. But I'm still not completely satisfied because I've only published one manga. I hope to put out better work and live a nice life.