NOMU Sake Bar effortlessly blends in with a sophisticated landscape decorated with gentlemen in jackets with pocket squares, madams in cocktail hats, and classic cars that look like art. The bar doesn't have a standoffish feel, though: once one steps inside, one will be greeted with the finest hospitality. Following the first volume on shizuku. I'd like to introduce NOMU Sake Bar, which opened in September 2021.
NOMU Sake Bar was already on everyone's lips before its grand opening. In early September 2021, the bar collaborated with Berlin-based brand SUSUMU AI on the staff uniforms. They also held a successful preopening for the press and people in the industry, which I was invited to, and a dinner event for Japanese guests. Since their opening, they've been fully booked every day with many guests. People must make reservations in advance.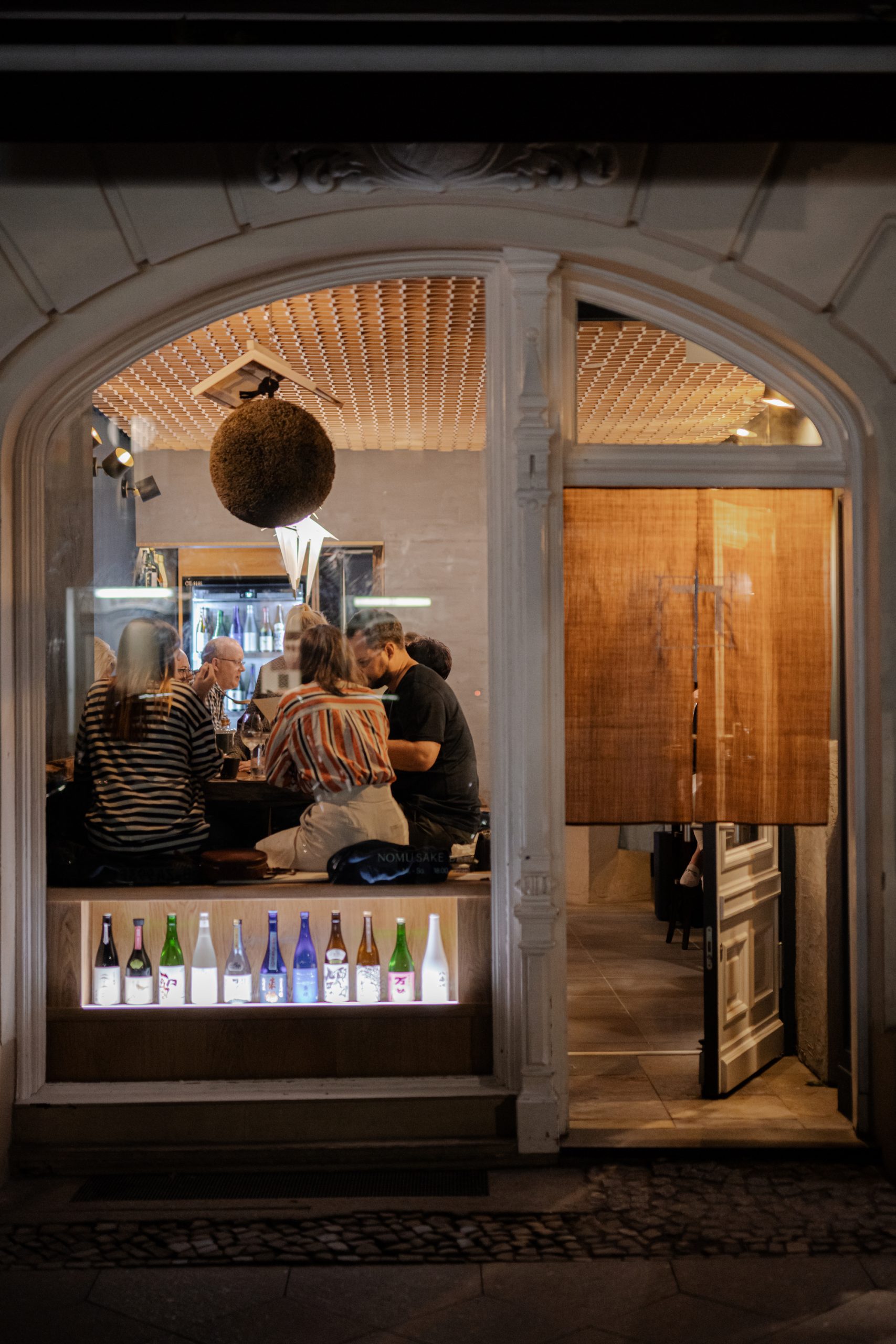 NOMU Sake Bar, where you can find exclusive, top-notch sake
In a quiet residential area close to Kurfurstendamm (aka Kudamm), the district with high fashion stores, is NOMU Sake Bar. One of the key features is the sleek Japanese interior that fits the neighborhood's atmosphere. The handmade oak furniture adds warmth and homeliness to the bar, and the numerous Japanese sake cups across the ceiling have an impactful presence.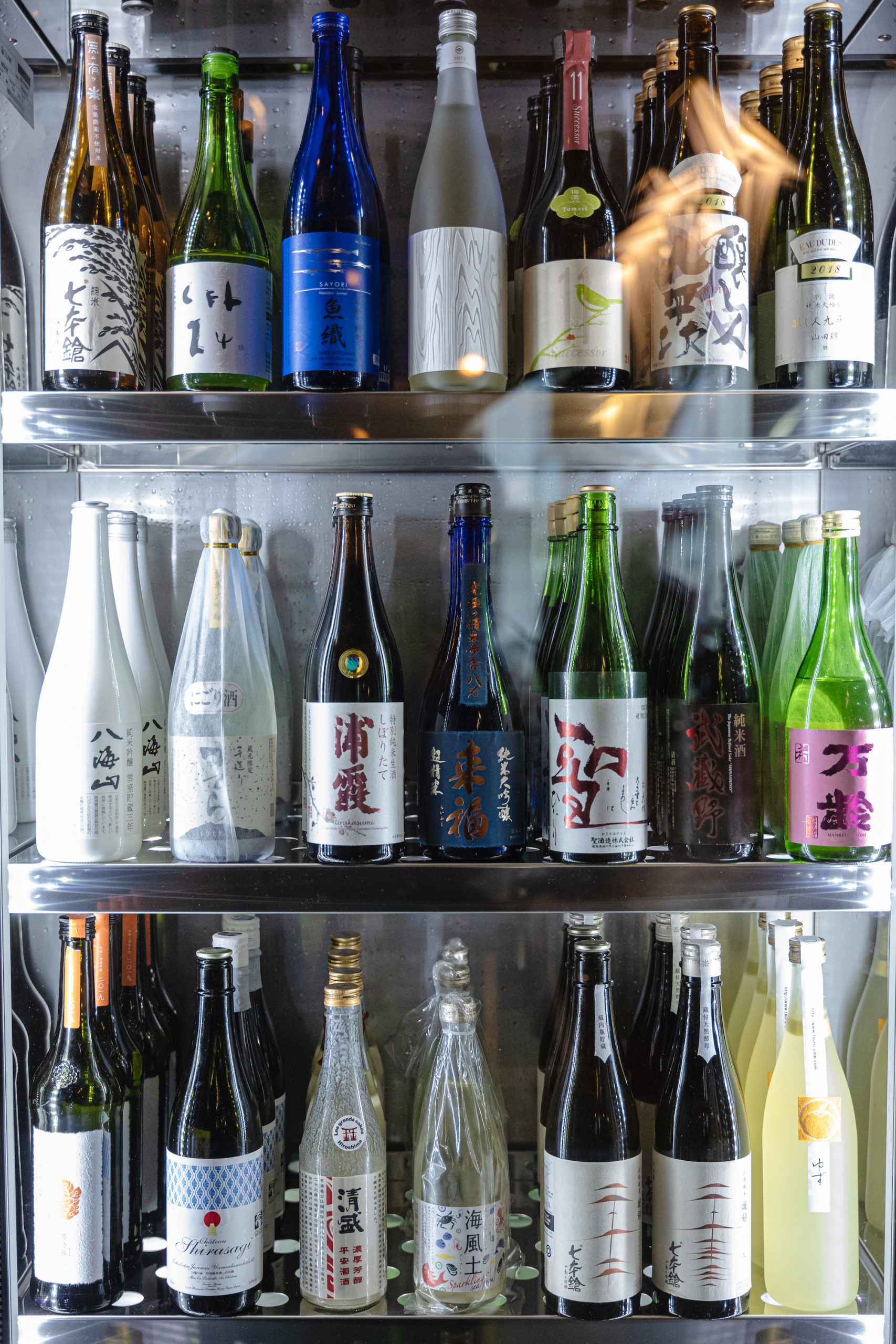 The 30 types of sake are carefully selected from Japan's prominent sake breweries, and most are available only in NOMU Sake Bar in Germany. They're also changed seasonally. One of the appeals of the bar is that you can always enjoy the freshest of flavors. They also provide rare Japanese whiskeys, shochu, Japanese craft beers, and awamori.
What's worth mentioning is the top-quality sake pairing, deemed as the sake version of a marriage. The dishes, which utilize seasonal ingredients from Germany and Japan, include edamame with truffle salt, torotaku, yellowtail teriyaki, hitsumabushi, and nigori sake affogato (this was the menu when the bar opened, which may have changed since then). The dishes also change along with the seasons. If you order the omakase course with sake pairing, you can enjoy your meal from appetizer to the main course while being taught which sake goes best with which dish. Even if you order an a la carte dish, you can still have a first-class experience by having the sake paired.
"The pandemic hit right when I moved to Berlin. The future was uncertain, and I wondered, 'What can I do here?' Then, I came up with the idea behind NOMU Sake Bar, centered on sake. I've been visiting Japan for about ten years. I fell in love with sake, of course, as well as the amazing food and traditional culture of Japan. I went to many Japanese restaurants in California, where I was born and raised, and I got the idea from thinking, 'I wish Berlin had such places.' I was lucky enough to find this location in West Berlin, so I got the courage to give it a shot. At NOMU Sake Bar, the most important thing is traditional Japanese cuisine and the spirit of hospitality."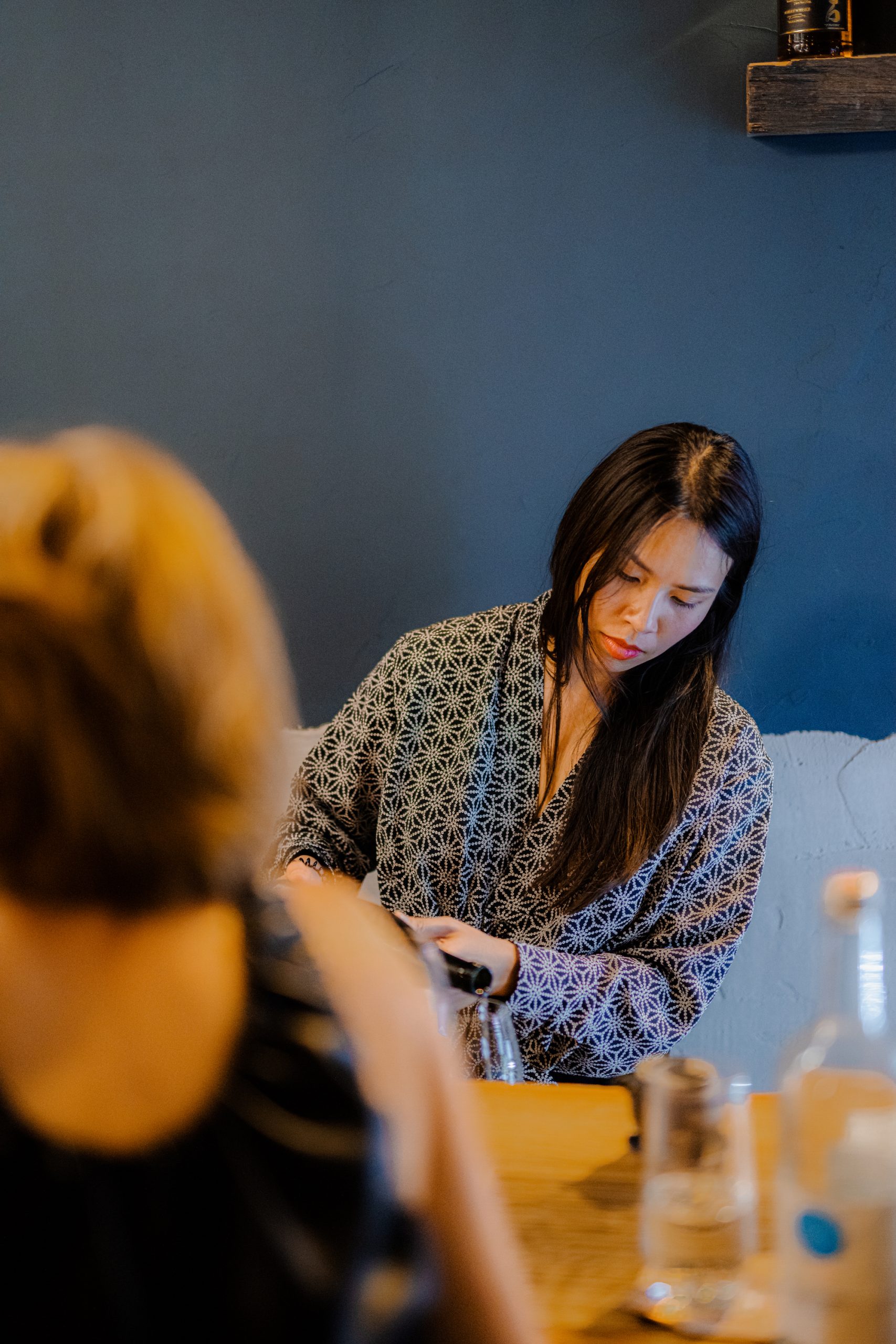 I felt like Sarah Stein, the owner of NOMU Sake Bar, has a deeper understanding and respect for the heart of traditional culture and hospitality in Japan, more so than Japanese people. Her sensibility and foresight from her years in fashion marketing are reflected in her attentive service and kind smile, which will certainly attract more fans.