The natural wine movement is "not just a movement to return to traditional production methods, but a counterculture that defies the prevailing system of wine culture, including the values, markets, institutions, and tastes." This is according to Shinichi Takahashi, the owner of the Nihonbashi Kabutocho wine bar, Human Nature, that opened in the summer of 2020. He wrote the statement in a zine he released with his friends, "HERE TO STAY – NATURAL WINE AND COUNTER CULTURE."
The zine featured people from art and fashion communities, many of them discussing the relationship between music/art and natural wine. As natural wine gains popularity, what makes it so appealing to art and music lovers? I talked to Shinichi Takahashi about the countercultural aspect of natural wine.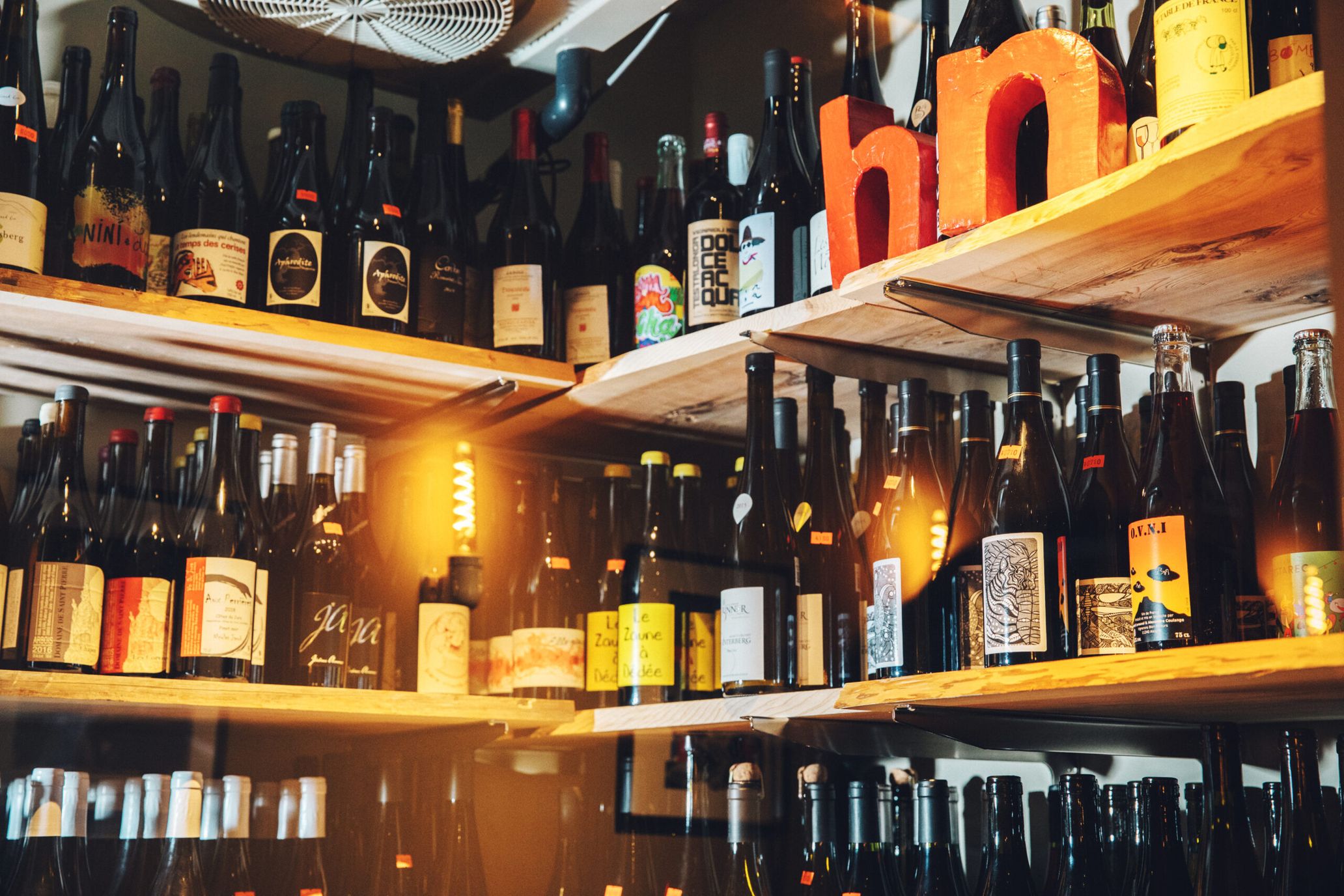 Natural wine is a counterculture that defies wine culture's prevailing system
Essentially, natural wine has no official definition. It's commonly described as wine produced on a small scale by independent wineries that do not use antioxidants (sulfites) and use yeast native to the local ecosystem. Supposedly, the term itself was first coined in France in the 1980s.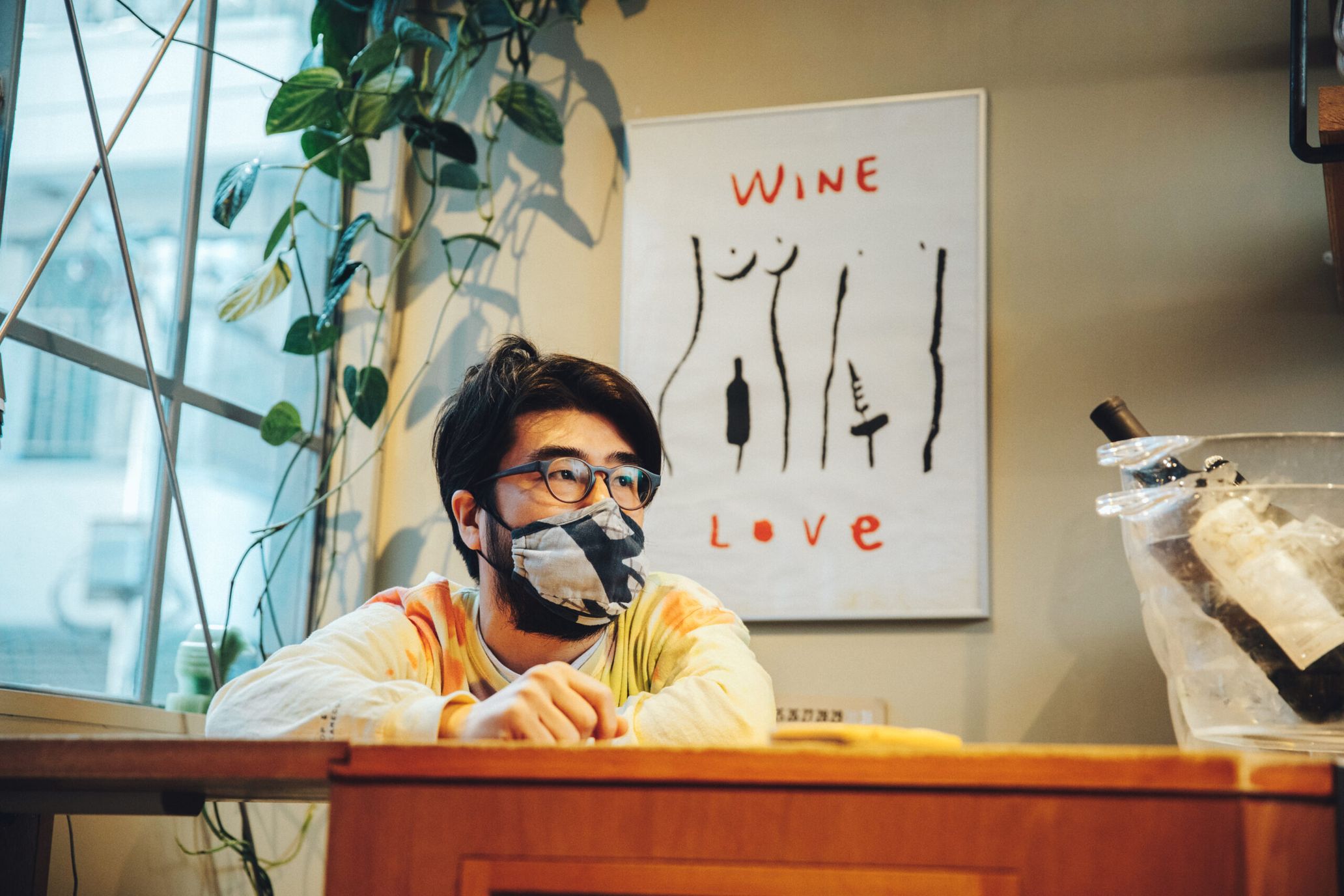 "There's basically no official definition of wine, and you don't need any certification to call your wine natural. Sometimes, even wines that are made using concentrates——like a soft drink from a convenience store——are sold in supermarkets, with the display claiming that it's natural wine." (Takahashi)
Because there's no official definition of natural wine, it's necessary to understand the production process behind conventional wine. In the 1950s and 60s, around the time that agriculture became industrialized, wine also became industrialized for mass production and consumption. With the conventional method of making mass-produced wine, growers spray pesticides to deal with weeds, which kills microbes and necessitates the use of chemical fertilizers. As a result, yeast loses its potency, becoming difficult to use for fermentation. Antioxidants (sulfites) are then added to kill off the unwanted yeast, achieving a stable condition. Then, artificially cultivated yeast is added for fermentation, and various additives are incorporated. In comparison, natural wines only use delicious grapes and healthy bacteria collected from vineyards with natural, self-sustaining ecosystems. They're often simple enough that they can just be fermented and left alone.
So, why is natural wine considered a counterculture?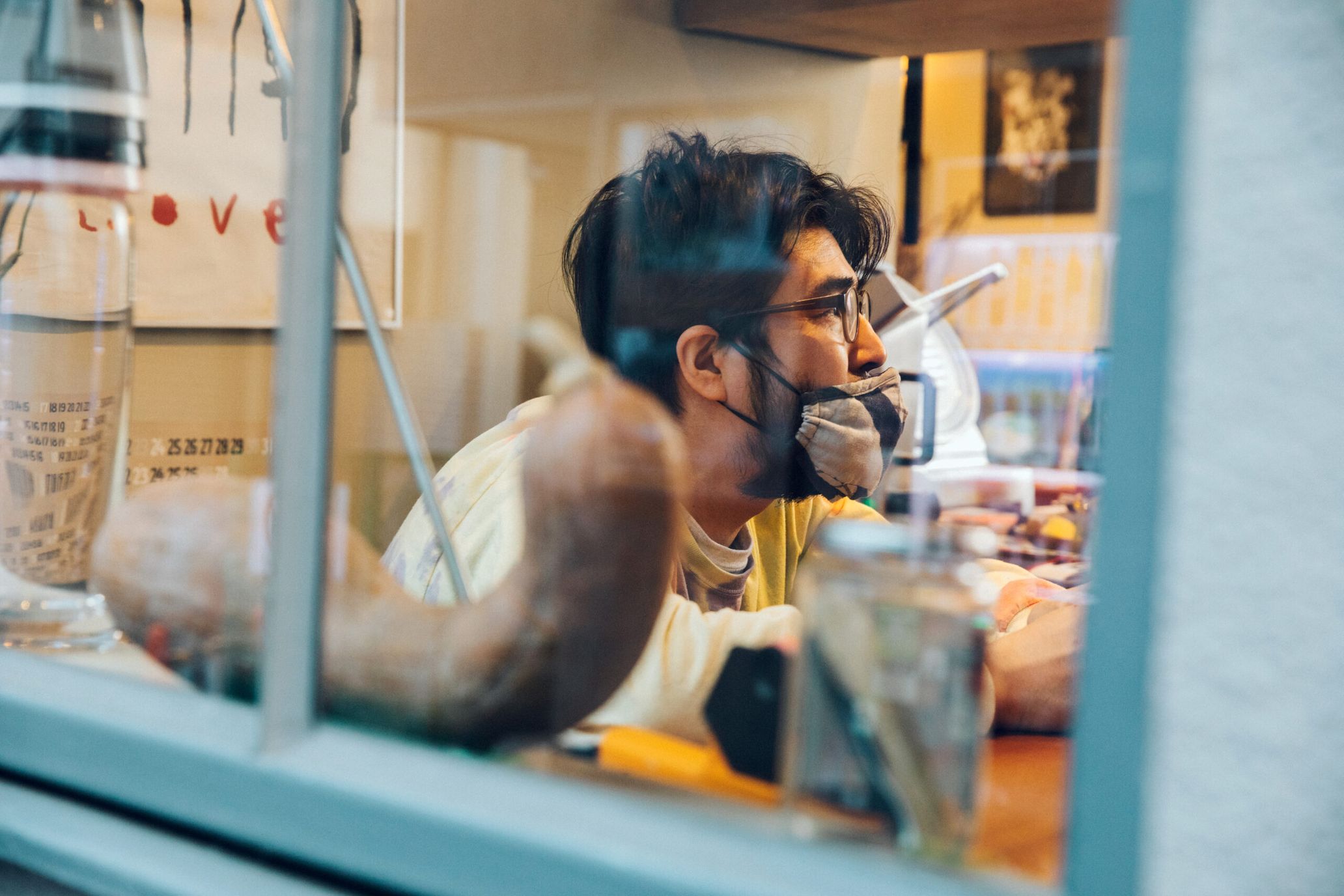 "This might be obvious, but conventional wine is made for mass production and consumption. So I think natural wine — which is the opposite of conventional wine — has a countercultural side that defies the prevailing system of wine culture, including the values, the state of the market, the system, and the taste. Just like counterculture has an ideology, natural wine has an ideology too, and thus, the power to move people." (Takahashi)
Takahashi was first inspired to open Human Nature in 2017. The story goes like this: After graduating high school, he went to New Zealand to study abroad, staying there for 7 or 8 years. Thanks to an Italian friend he met while abroad, he became completely hooked on natural wine.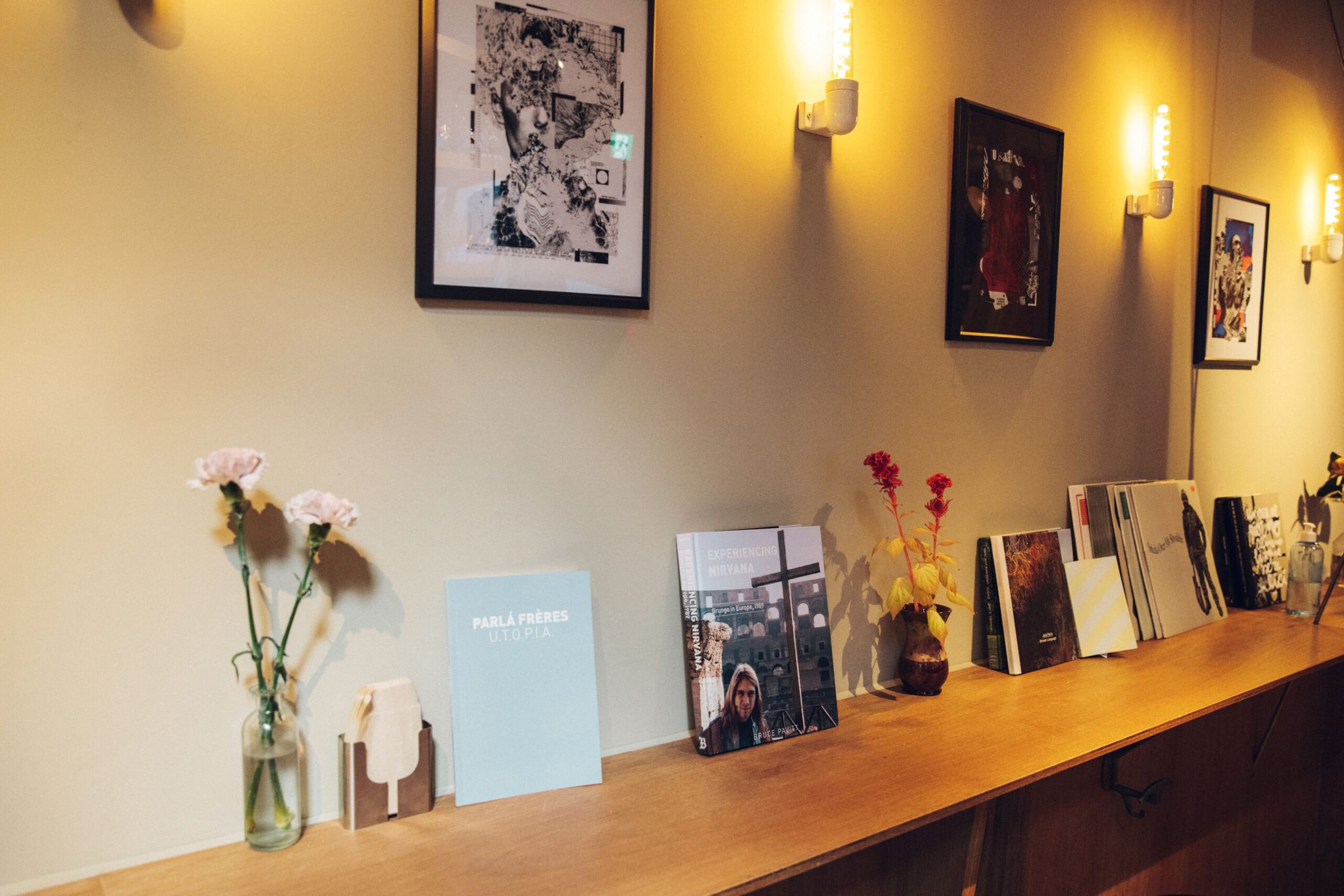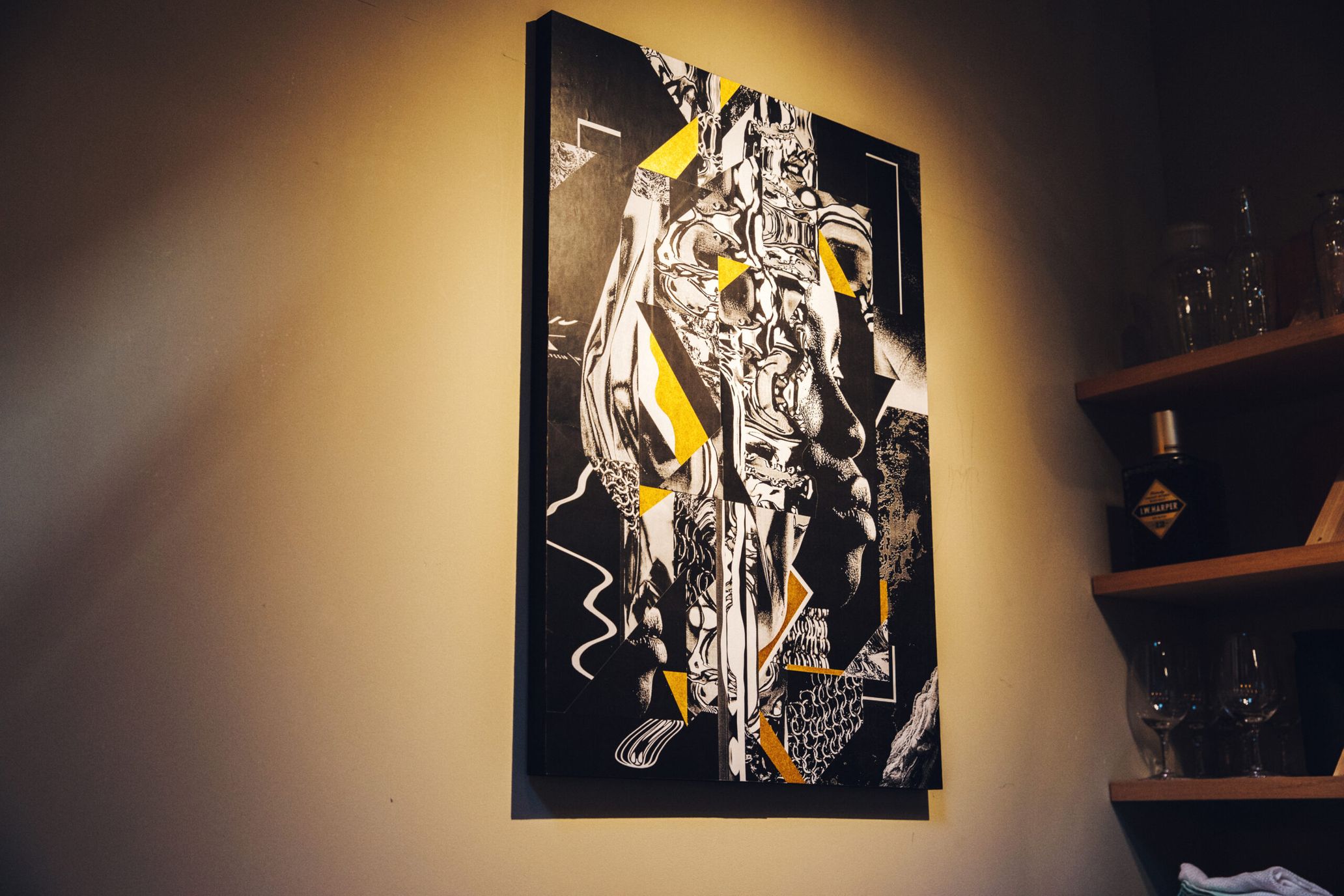 "After returning from New Zealand, I went to Italy to visit my Italian friend every year. That made me want to live in Italy, so I decided to go to an Italian university from 2013 to 2014. It was a gastronomic science school that you could graduate from in just one year. At the time, I was also interning at a wine distributor, and the people at the company often took me to Italian wineries. That's what made me realize that natural wine is a counterculture. From there, I decided to write my thesis on natural wine and counterculture." (Takahashi)
What is counterculture, anyway? Takahashi continues:
"In the past, all kinds of countercultures have emerged, like hippies, punks, and mods. These movements were based on societal values that people assumed to be fact, but were actually values that allowed the powerful to control people as they liked. I think counterculture is a culture born from a rebellious spirit——from feeling angry about the world and wanting to change it." (Takahashi)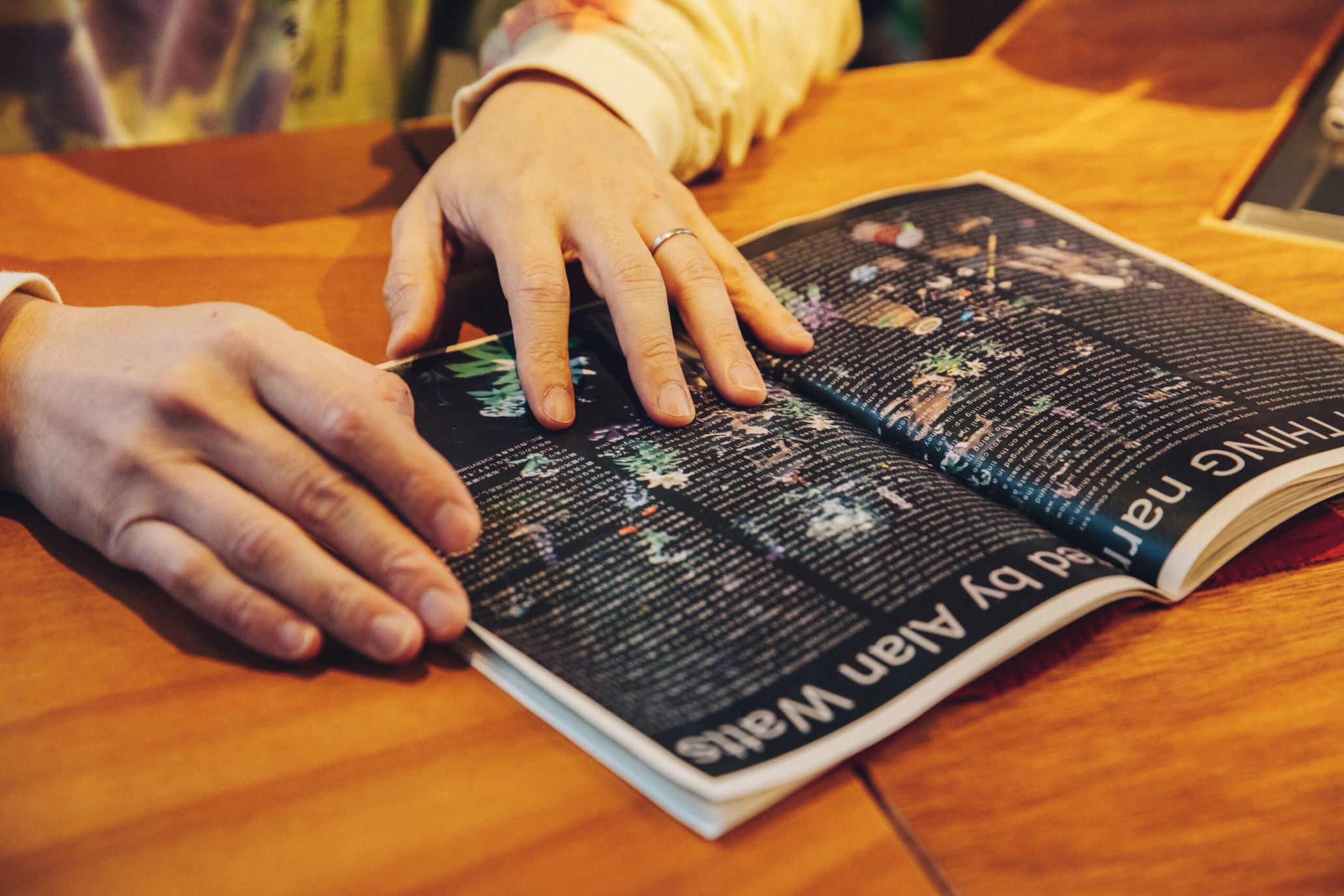 If you look up the definition of counterculture, it's sometimes described as synonymous with subculture. But unlike a subculture, which is a smaller culture that exists alongside the mainstream, a counterculture has the potential to defy trends and make waves. Like the birth of punk rock or hip hop, natural wine possesses a similar spirit within the wine world. Takahashi reveals that spirit to the world in the form of his thesis and zine.
Later, as Human Nature's popularity grew, it went from being a small store to an online specialty store, and then to Nihonbashi Kabutocho in 2020 as a natural wine bar.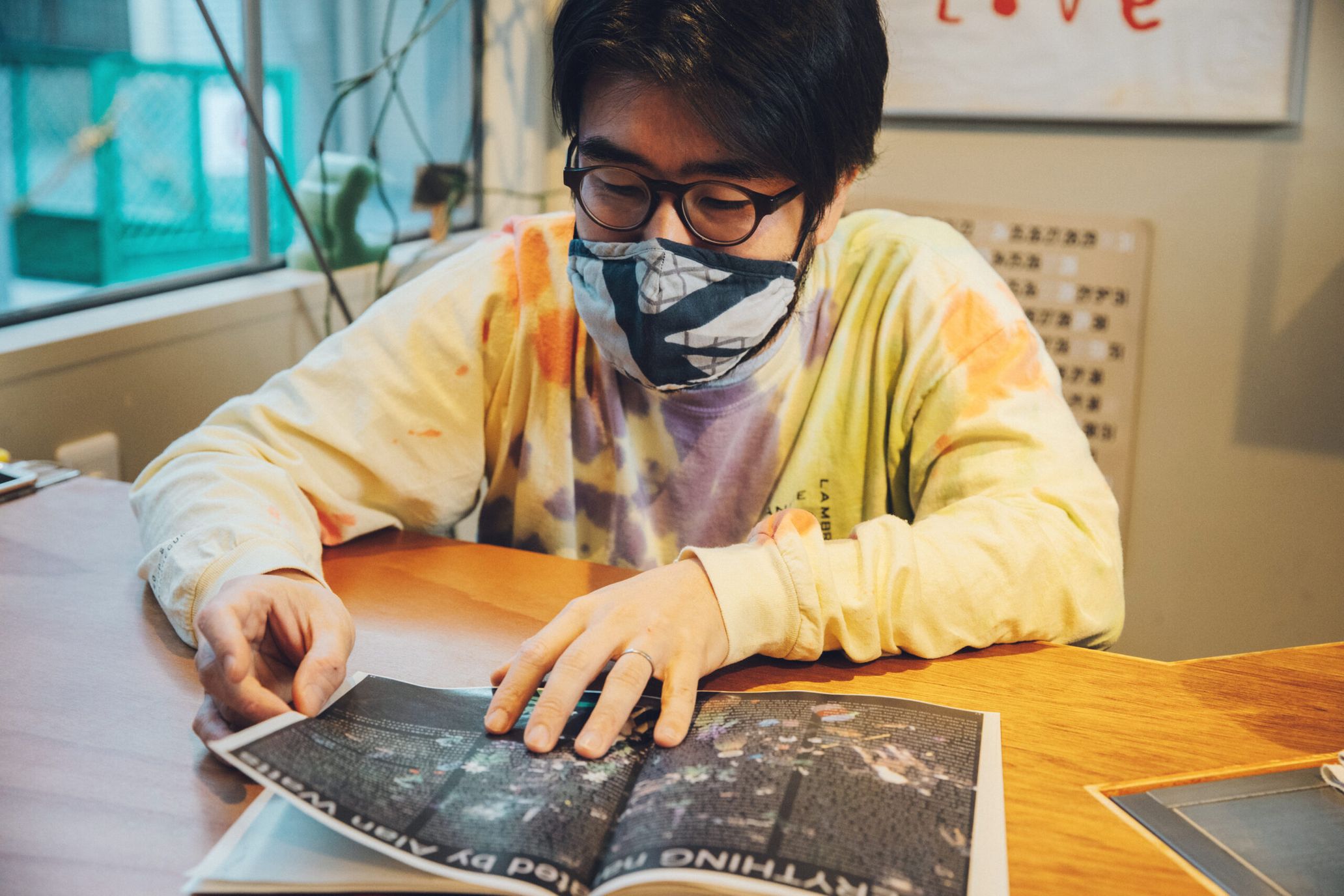 "Thanks to my Italian friend, I started drinking natural wine every day. At first, I was buying it online. But I didn't have money, and it's a bit too expensive to drink every day. So, I got a liquor license to buy it at vendor prices. At the time, I had no intention whatsoever of selling anything. I had a small wine cellar though, so sometimes friends would buy wine from there. Before I knew it, I had more and more friends buying wine from me, and my wine cellar got bigger and bigger in turn. (laughs) That was the origin of Human Nature." (Takahashi)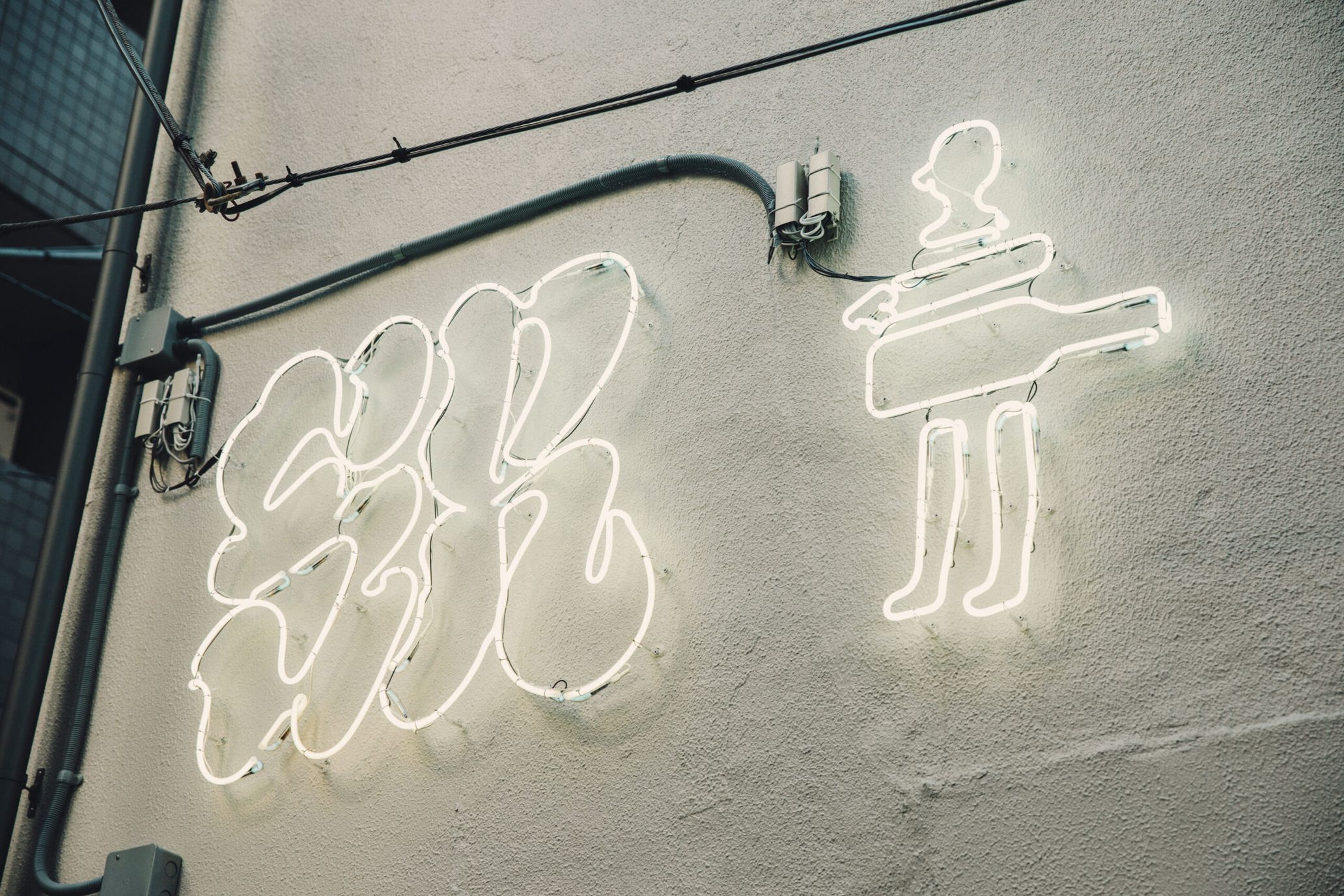 Natural wine's culture and ideas resonate with music and art fans
If you take a look inside the bar, you'll see art on the walls, a lineup of original merchandise created with friends, and live music and DJ events that are held from time to time. In the zine "HERE TO STAY – NATURAL WINE AND COUNTER CULTURE," the various writers assert that natural wine is like music and art. The zine's design is reminiscent of punk culture, too.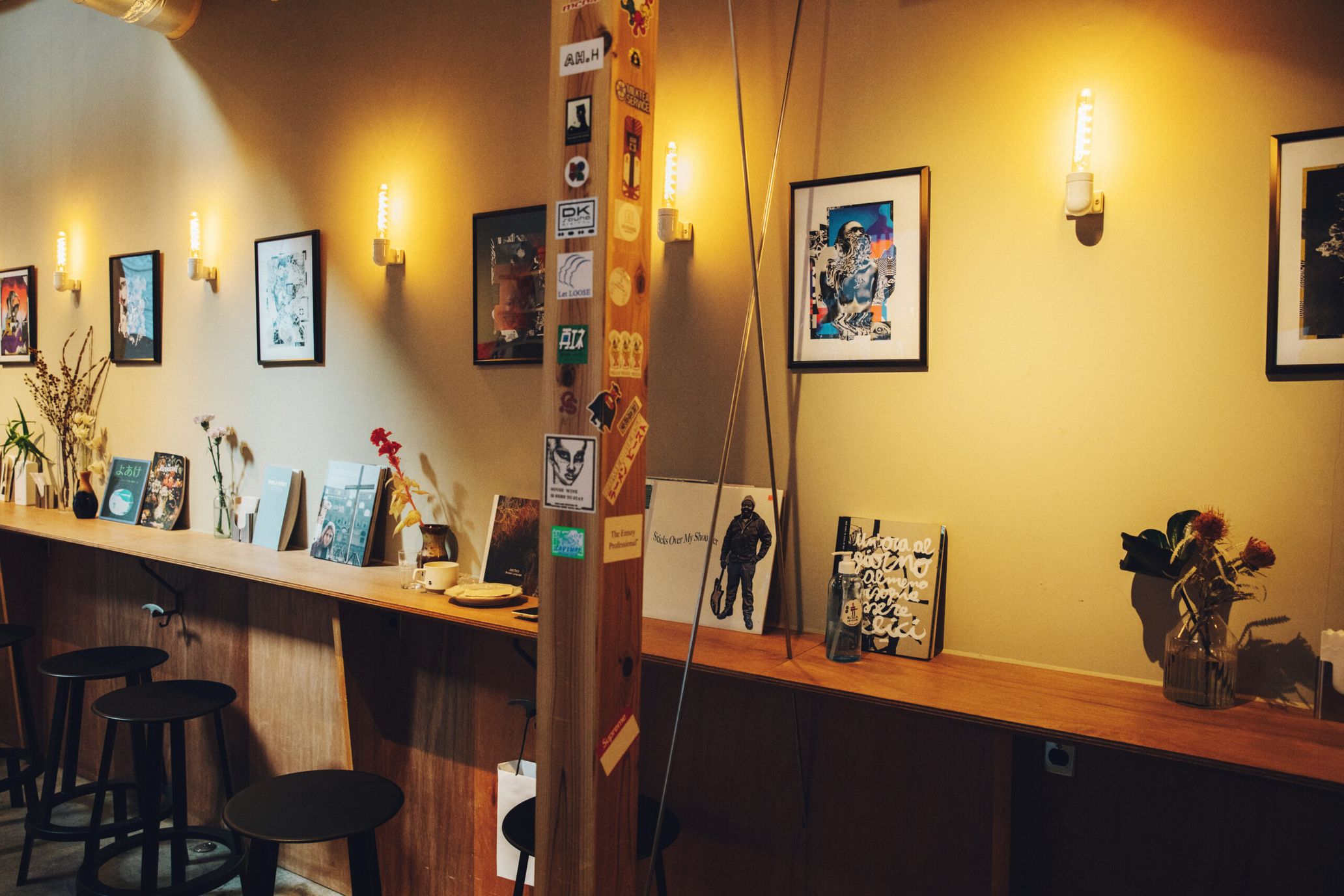 "In the zine, James Murphy of LCD Soundsystem says, 'I thought the music and wine I like are the same.' He also draws a comparison between record and wine stores, as well as the way records and wine are distributed. Also, KABA, the designer of the apparel brand bal, said that, 'Natural wine has an independent style. An 'anti' attitude that challenges existing structures. Its style is to enjoy drinking wine without being bound by the rules.' As a side note, the zine's design is just because I've liked punk and hardcore from when I was in high school. Plus, I wanted to make the most of the zine format." (Takahashi)
These days, even aside from the zine, it's common to hear conversations about natural wine in art and music circles.
"At its core, natural wine is simply easy to drink, and it tastes great. But taste varies from person to person. Even if people are drinking the same thing, they experience it differently. It's the same with music. Just like people have their own music preferences, winegrowers also make wine according to their own tastes. That's why I think people who like art, music, and culture can relate to natural wine. I feel like influential people are posting about natural wine on social media, which is drawing more attention to it. Also, natural and organic foods are getting more attention these days, so that might be a factor as well." (Takahashi)
There's another reason why culture lovers are interested in natural wine: the high degree of freedom in the label design compared to conventional wines. While perusing the shelves, people find themselves wanting to buy natural wine based on the label, in the same way they might buy records based on the cover.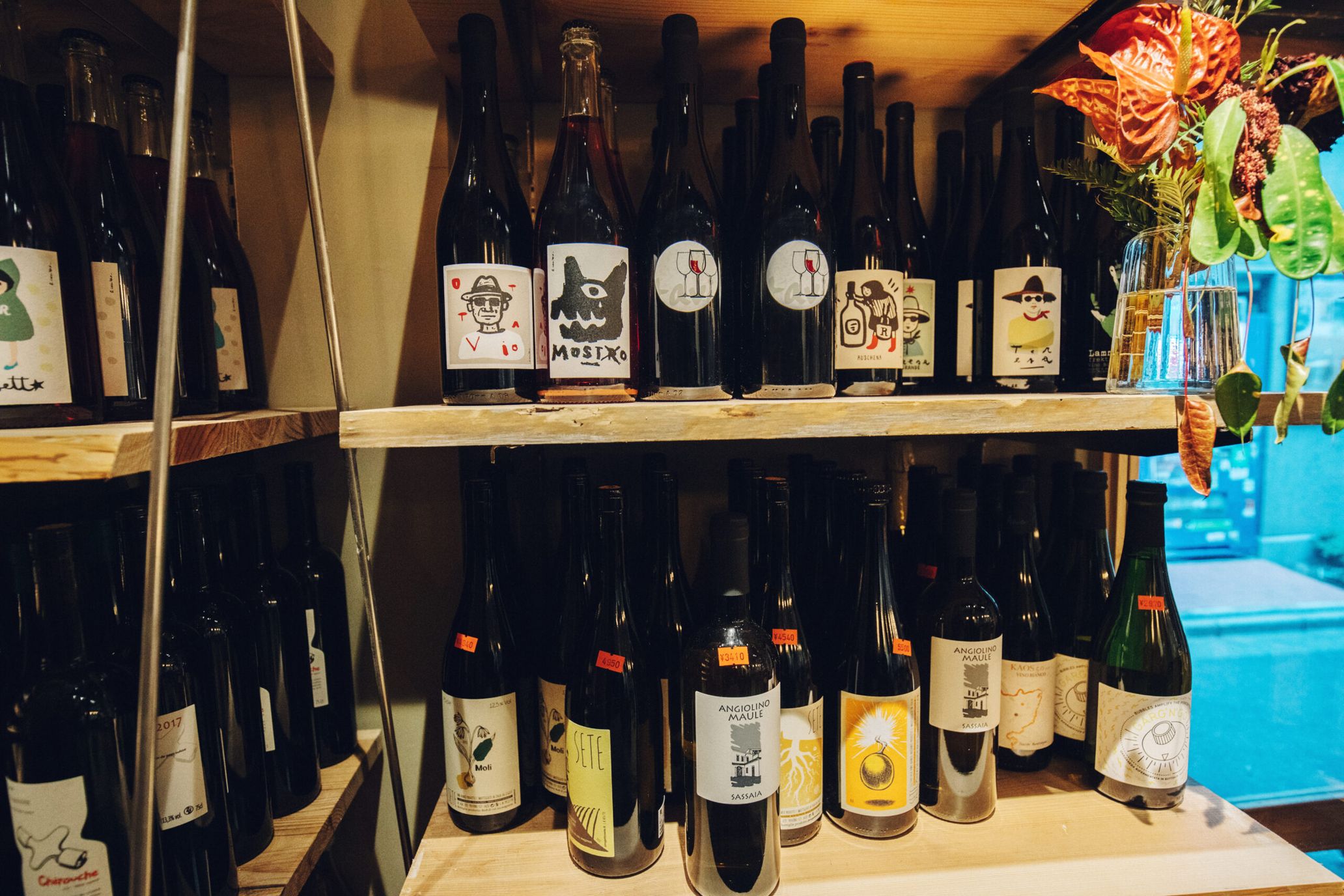 "A lot of wines have really formal, chateau-style labels. Compared to that, one of natural wine's distinguishing characteristics is that the labels are often free from tradition and formalities. When you buy a record based on the cover, you don't know whether you'll like the music until you try listening to it. In the same way, you don't know if you'll like a wine until you try drinking it. Because the labels aren't bound by rules, you get a sense of the winery and winemaker's culture and philosophy, and the feeling of, 'Let's appreciate this natural wine culture together.' That's interesting, isn't it?" (Takahashi)
Finally, I asked Takahashi, who has drunk countless natural wines thus far, for his recommendations.
"I don't really like to recommend a certain wine. If I recommend something, it'll be the only wine that sells. The quantities of natural wine are limited in the first place, so if I do that, the people who really want to drink it won't be able to buy it. The wines I sell in the store are all wines that I like, so it's a safe bet to just buy them based on the label. There are a lot of fresh, juicy, and crisp wines——so they're all delicious!" (Takahashi)
This seems like a fitting response from the free-spirited Takahashi.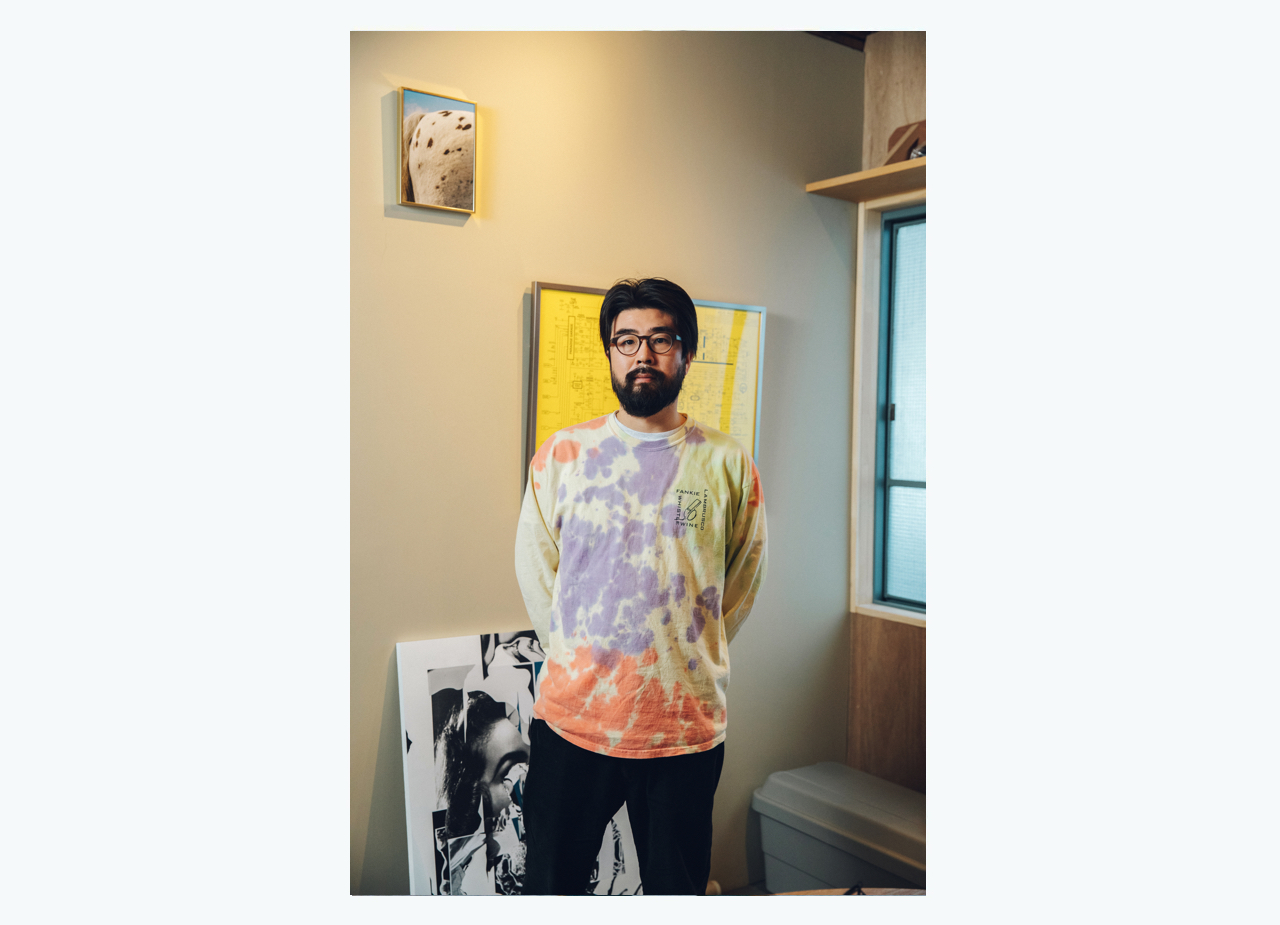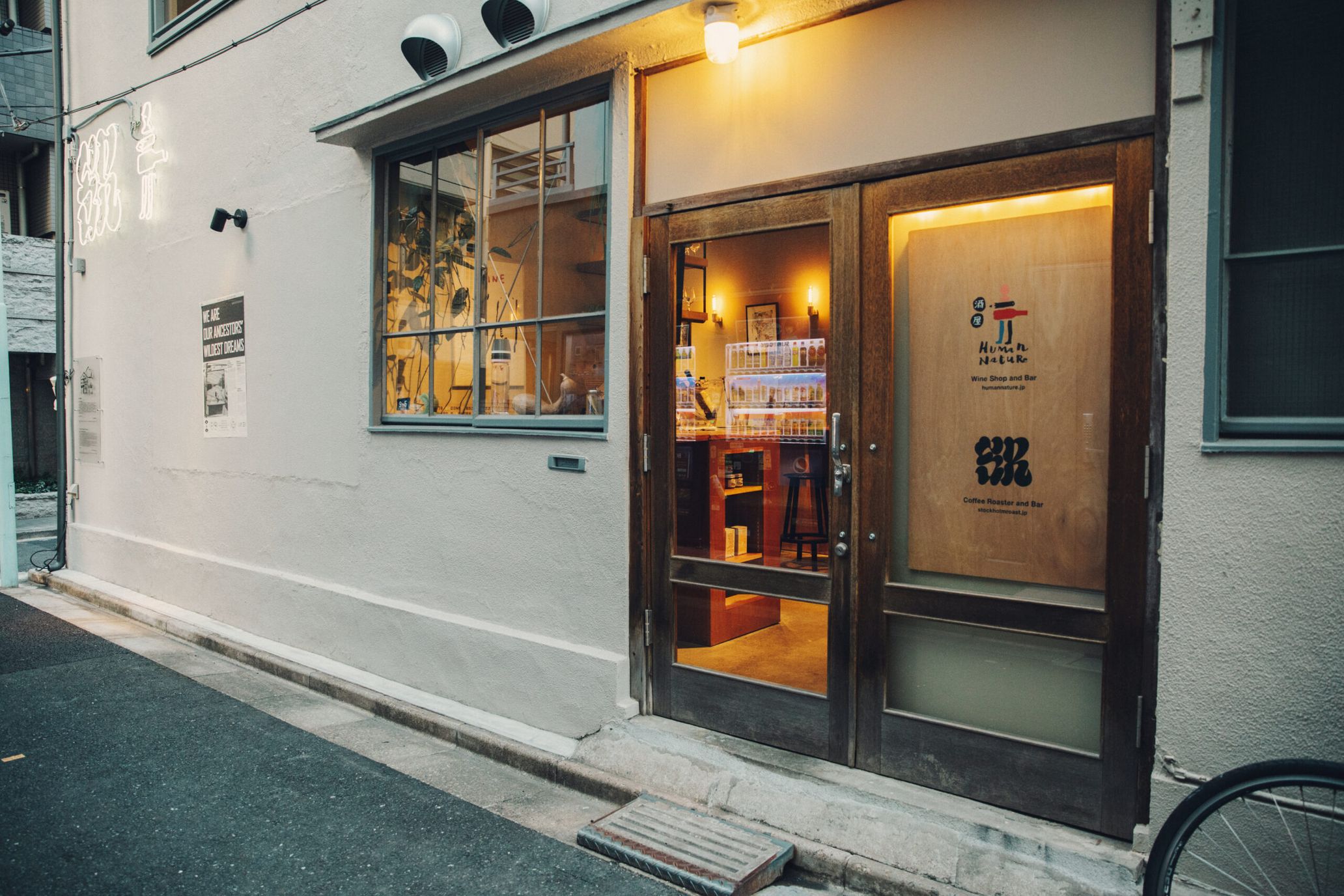 Latest articles on TOKION FOOD