Electronic music composer/sound engineer born in Yokohama, Japan, and currently based in London, Hinako Omori is releasing her debut album, "a journey…" via Houndstooth, the record label run by one of London's largest clubs, Fabric. Omori has honed her musicality through performing live and session playing with illustrious artists such as Ed O'Brien (Radiohead,) Kae Tempest, Georgia, and KT Tunstall. Her debut album emits meditative ambient sounds comprised of analog synthesizers, field recordings, and her crooning voice. So how did the artist, born in Yokohama and currently residing in London, come up with such highly immersive ambient sounds? We interviewed her to find out.
Classical piano to analog synthesizers
"One of my early memories after moving to London was seeing musicians busking in Covent Garden. When you're little, you try to absorb and learn as much as you can – I was fascinated by their performance, and it inspired me to start learning the piano. Back then, I lived in the suburbs of London and met a wonderful piano teacher, Anne Hodgkinson – I started studying classical piano from when I was five until I went to university. I then studied sound engineering at university, and although I didn't perform very much during my university years, I continued to have a strong affinity with classical music.
So what was the impetus that led Omori to start writing music?
"I was inspired to write music when I first heard The Knife (an electronic music duo from Stockholm formed in 1999.) I was so fascinated by the incredible sounds they created, and became interested in making music with synthesizers. The first time I used a synth was around the age of sixteen – my Music Technology teacher at college, Lloyd, was in an electro-synth band, and he taught me about synths and how to use them. Then, when I was graduating from college, he very kindly lent me his Roland SH-101 and said, 'You can use this as long as you want, but make sure you learn it thoroughly.' I'm forever grateful to Lloyd for his encouragement and advice."
The album, "a journey…", is imbued with quietly undulating synth sounds—but what was it about the synths that attracted her in the first place? On a side note, she mentioned that every time she is back in Japan, she visits the synth shop in Harajuku, Five G, to explore a variety of synths.
"I guess I'm into synths because they each have such wonderfully unique sound worlds. It's really fun to piece together and layer different sounds, modulating frequencies — it's like playing with playdough. There's not a particular sound I like per se, but I find joy in noodling and playing around with different sonics. I recently started using the Moog Matriarch, a semi-modular analog synthesizer. As it's semi-modular you can use it without patching anything, but it's also fun to plug in cables and experiment with the sounds. Eventually, I'd love to build a modular rack."
The synth artist who elucidates the charm of synths released her first music back in 2019–the EP, Auraelia. The idea of the EP came about from her otherworldly experience with daily migraines that lasted a month, which she claims that it sparked her curiosity in transcending the visual adventure sonically. She then discovered joy in translating her emotions and optical phenomena into auditory representations and reestablished her ties with synths.
The Beginning of "the Meditative Journey"
In the summer of 2020, Omori contributed to the online festival WOMAD at Home and rendered a 40-min ambient project—which eventually became her debut album "a journey…".
"My friend from university, Oli Jacobs – the head engineer at Real World Studios founded by Peter Gabriel – asked me if I would be interested in participating in an immersive audio project for the online music festival, WOMAD at Home. I've always been really interested in binaural and immersive sounds, so I was over the moon when he got in touch."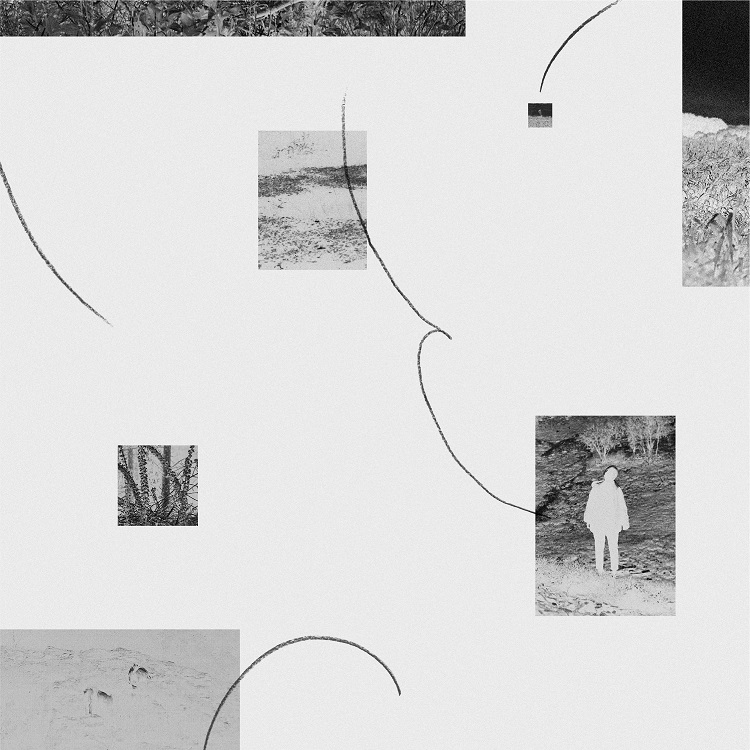 Jacobs informed Omori that she was given a timeframe of 40 minutes for the musical presentation. Subsequently, Omori went back to the demos she had been recording when noodling with pieces of equipment and decided to collate them. She also looked back through her notebook to find lyrics to complement the tracks.
"I wanted to piece together demos I'd made with synthesizers to create a 40 minute meditative journey. I also wanted to experiment with binaural beats that would resonate with our brains, generating a sense of relaxation."
On the day before mixing the synthesizer and vocal lead tracks, Omori took on another unique medium—she went out to capture the environmental nature sounds through field recordings.
"The day before the mixing session, I went out in the woodlands around the studio with a binaural head to record environmental sounds. I've always been interested in forest bathing, and it inspired me to create soundscapes that people could listen to via headphones and feel immersed in nature even when they're cooped up in their homes, as timing-wise it was right in the middle of the pandemic and I was conscious that not everyone has access to nature."
Omori returned to Real World for the mixing session with the recorded environmental sounds; she also re-amped the synths and vocal stems to enhance the immersive experience, making the listeners feel like they are in a different environment. The album was mastered by Matt Colton, who has worked with the likes of Aphex Twin and James Blake. The album is brimming with meditative ambient sounds—as Omori would say— bringing nature to our homes.
The therapeutic ambient sounds feel like a tribute to electronic artists Pauline Anna Storm and Kaitlyn Aurelia Smith. Furthermore, there is tranquility and a feeling of minimalistic spaciousness in the album, which implies the influence of the Japanese ambient music from the 80s.
"Speaking of Japanese electronic music artists, I love Hiroshi Yoshimura and Susumu Yokota, and I listen to their music a lot. I feel comforted or soothed when I listen to their beautiful sounds. I didn't intend to make the record sound like theirs per se, but maybe how music that surrounds us in our daily lives influences what we do day to day, perhaps their music is firmly rooted in my heart." 
Vocals as "texture" and emotional timbre
The "meditative" ambient timbres of "a journey…" isn't only emanated by the binaural and quietly undulating digital sounds—Omori's calming vocals also contribute as the relaxing element to her music.
"I don't really think about the process very much when writing music. With vocals, I usually see what comes naturally where I instinctively think they might work well, and piece them together with the synth sounds. I think of the voice more as a texture, something to layer with the synth sounds."
However, her vocals resonate emotionally in some parts; the song "The Richest Garden In Your Memory" is a conflation of her emotional vocals and chilling synth sounds.
"This song is a very memorable one for me. In 2018, I was traveling to New York for a show, but the direct flight to New York was canceled due to a snowstorm. We had to change our flight routing to Philadelphia, and on that flight, I met the wonderful Emily who I sat next to by chance on the plane. Emily is a poet, philosopher and lecturer at Penn State University. We hit it off immediately and have kept in touch over email ever since. One day Emily very kindly sent me her amazing book, Great Circles, and I was incredibly moved by her poems and felt an instant connection to them. I wanted to portray Emily's beautiful words in music, and this song is the result of this. Out of all the songs in the album, this one came about most organically."
Exuding such intimacy, "The Richest Garden In Your Memory" is one of the most profound songs in this meditative album, leaving a strong imprint on our mind. Finally, to close the interview, we asked Omori, if she were to place "a journey…" on a record store shelf, which titles would be sitting next to it?
"Of course, I'd be incredibly happy if it was next to Hiroshi Yoshimura and Susumu Yokota's albums, but I think it would also be fun to see it placed in a section of a completely different genre – for example, in the heavy metal section! What's exciting to me is how the listener discovers music, and how they find their connection with it — I think that's "a journey" in itself.