Shintaro Sakamoto released a new album titled Like A Fable, his first album in six years since Love If Possible. The singles he released in 2020, "The Feeling Of Love/Obscure Nightclub" and "By Swallow Season/Don't Tinker With History," emit a tense mood that speaks to the chaotic state of society brought on by the pandemic. These singles aren't in his new album, which he wanted to have a positive, fresh, and clear feel. The title track has a retro American pop air, while the rest of the album carries a sweet, mellow whiff. Sakamoto's clever lyrics linger in one's mind, as exemplified by "That Was Illegal" and "You Have Time But I Don't." Like his previous works, the album features his band: Yuta Suganuma on drums, AYA on bass and backing vocals, and Tetsu Nishiuchi on saxophone and flute. Sakamoto's tongue-in-cheek and defined aesthetic hasn't changed, but now, he considers some artists abroad as his contemporaries, partially due to his American tour in 2019. We asked him about the album-making process and how he feels about this recent development.
Performing abroad and being far apart yet close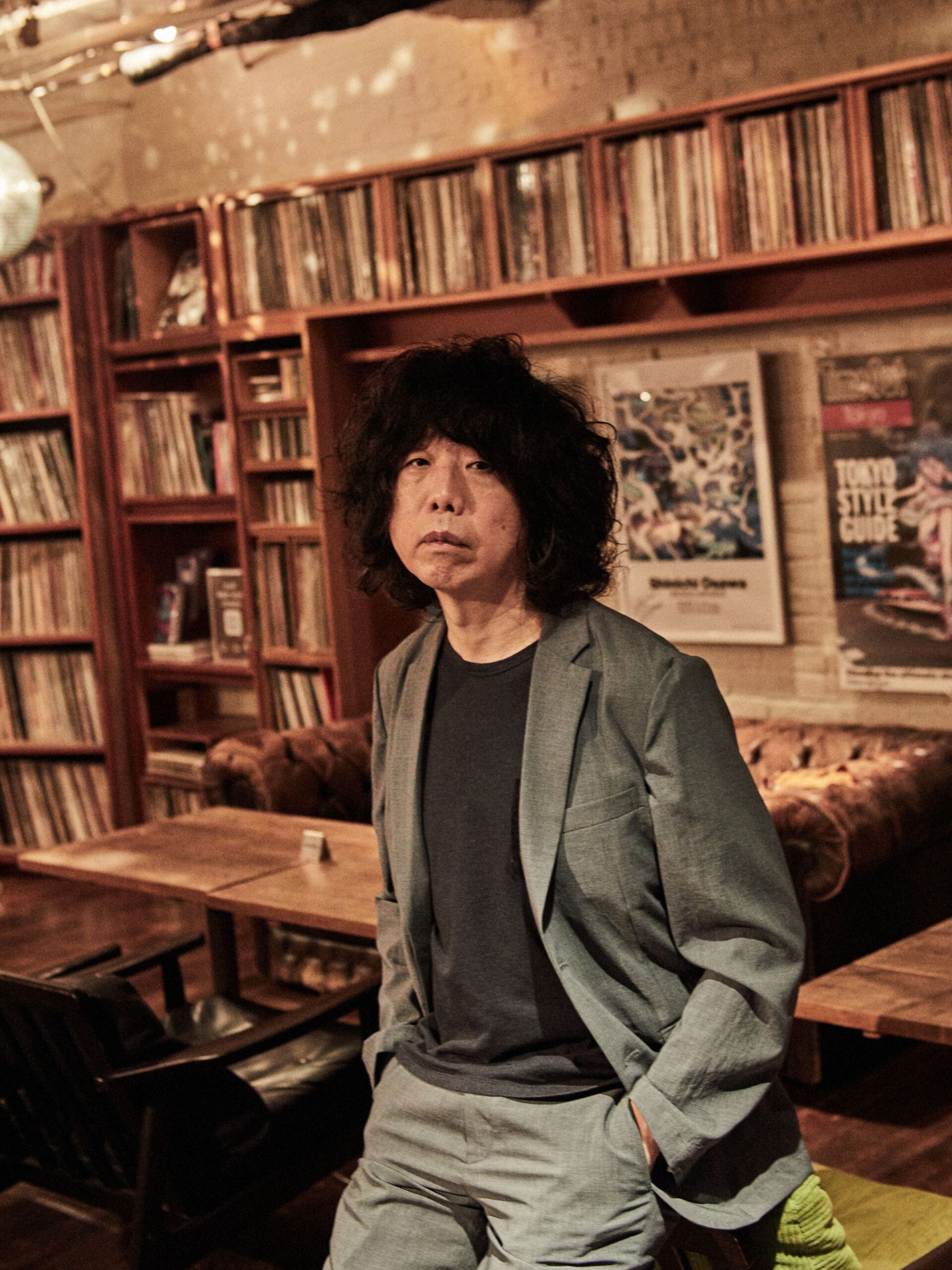 –Where was the starting point for your latest album?
Shintaro Sakamoto (Sakamoto): I started making songs here and there after releasing my last album but had been wanting to release another one since 2019.
–The four singles you put out in 2020 aren't featured in the album.
Sakamoto: Right. I wanted every song to be new. I had accumulated songs on a multitrack recorder, like a demo tape. Once I came up with lyrics for some of the songs, I released them as singles. I made the album out of the remaining ones and added some more.
–One significant change since your last album is that you started playing live again. What was that experience like, in hindsight?
Sakamoto: I started performing again in 2017, and three years passed before I knew it. Then covid happened, but I performed in many different places before that. I'm not sure if I got any direct influence, but I might've.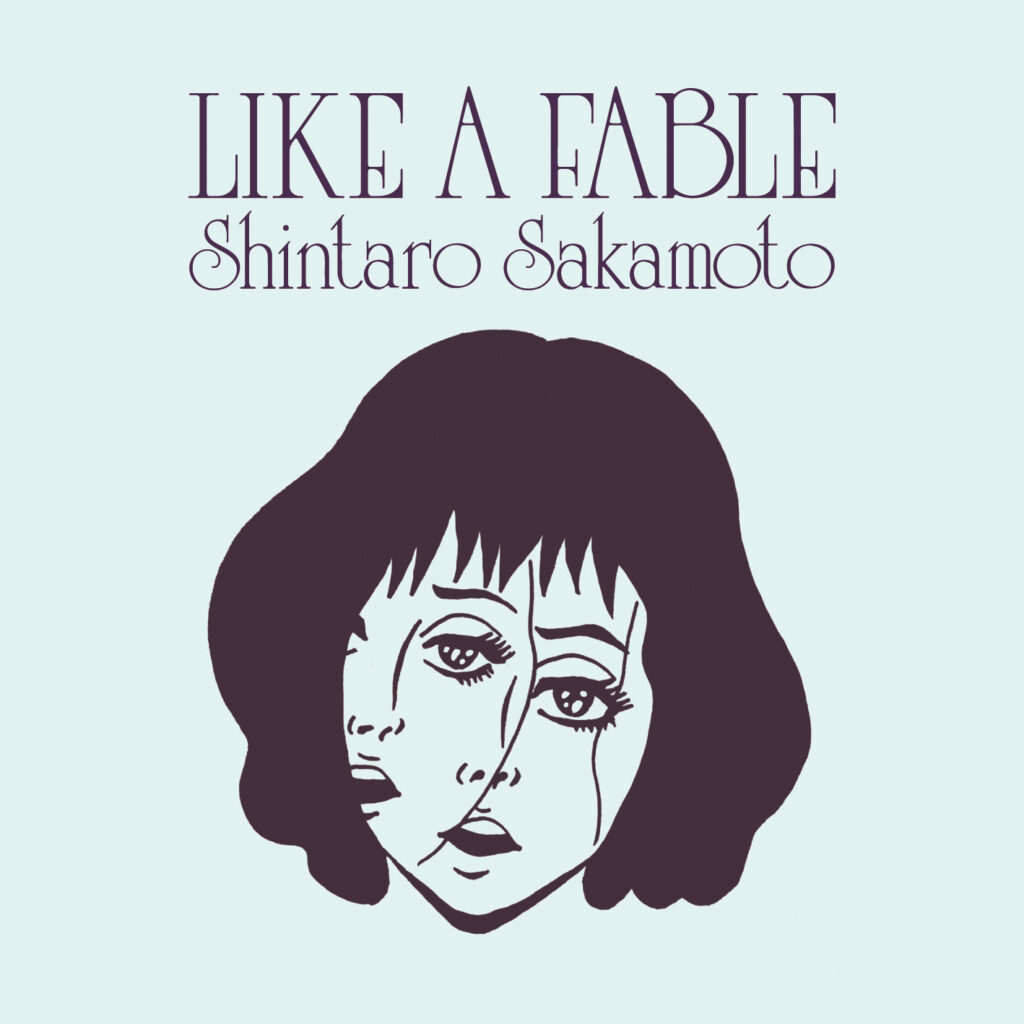 –What was it like performing abroad?
Sakamoto: It might be thanks to YouTube and Spotify, but now, the audience knows my songs. When I would play live with Yura Yura Teikoku, people would watch us out of curiosity and find themselves dancing along by the end of our set. Today, they make me feel welcome right from the start. So many people sing along even if they don't know Japanese. That surprises me.
–It seems like you have a growing audience overseas who understands your distinct sound, groove, and taste.
Sakamoto: I think so too. For some people in America, my music doesn't sound too unfamiliar. I'm not mainstream, but there are a number of people who listen to my music in different countries. Although we're far apart, I feel like my music can reach them directly. That's a very "now" thing.
–Your taste may not be mainstream, but what sort of taste do such people from different countries have in common?
Sakamoto: Simply put, they love old records and retro-ish sounds. Of course, their nostalgia might play a part in that, but they don't overdo it. I think more and more people [make music] in an effortless, contemporary way.
–Has feeling contemporaneous like them influenced the direction of your album?
Sakamoto: The kind of sound I like hasn't changed, so I've been making music with textures I like, just like I always have. I wanted to incorporate a rock overtone, like old rock n roll and oldies, rather than soul this time. That's not trendy today, but it's not like I was trying to distance myself from what's popular. I personally feel like this sort of sound is interesting right now.
「Making ten songs to cheer oneself up in a cruel world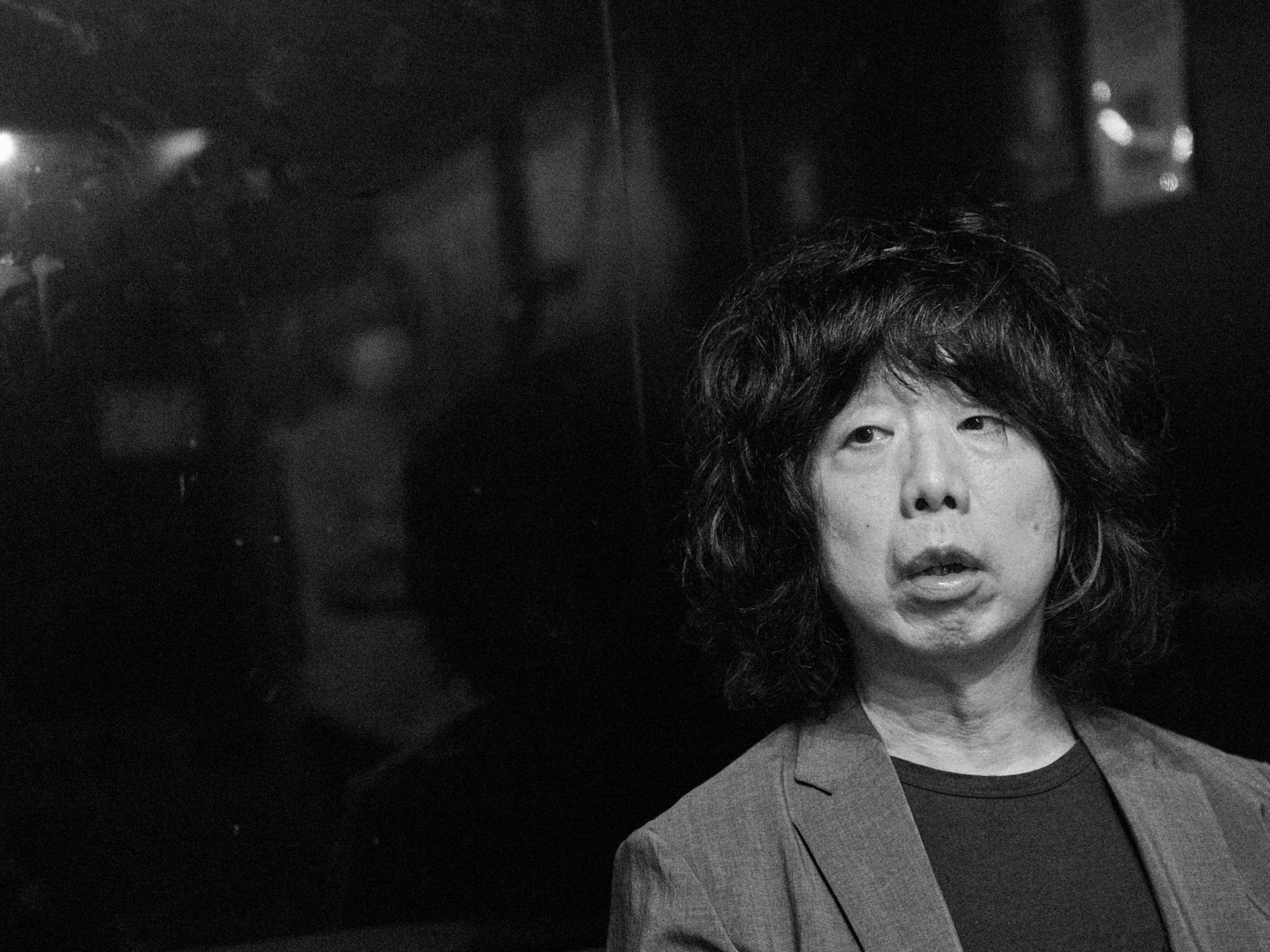 –The title track, "Like A Fable," has a retro, American pop feel. Would you say those types of songs are the heart of the album?
Sakamoto: I wanted this album to feel positive. Something fresh and clear. I've always loved girl groups from the 60s, so there might be a connection there.
–Why did you want to make a positive-sounding album?
Sakamoto: It had become difficult to bear this world because of its cruelty. I sought something to escape into and cheer myself up, even if it wasn't a lot. With that said, I'm the type of person who feels even worse when someone gives me words of encouragement or positivity. The [faux] spirituality of it bothers me. I made ten songs I love and compiled those into an album. That's all.
–Did you think the four singles you released in 2020 wouldn't Like A Fable's mood because they reflect society's harsh and draining nature?
Sakamoto: A bit, maybe. I wanted the album to soar, in a way.
–Which song did you complete first? Alternatively, which song made the album's direction clear to a certain degree?
Sakamoto: It was a struggle because the songs were there, but I couldn't think of the lyrics. The first lyrics I finished were for "Like A Fable." I was able to write those lyrics with ease. The songs I thought were okay suddenly began to shine after writing the words. The one that made me think, "The next album should be like this" was "You Have Time But I Don't." I felt like I made a great song, but I couldn't come up with words that would fit. I wanted the lyrics to be lighthearted, but it was hard writing them in Japanese without spoiling the song's vibe.
–You spoke about this before, but has it become increasingly difficult to write lyrics?
Sakamoto: Yes. I can write lyrics for other people, but it's pretty hard to do that for myself. I can't sing about something I'm not thinking about, even when I know the words are fictional. Also, one song might sound good if a young woman were to sing it, but I get worried that it might be off-putting if I did. A lot of factors come into play.
–I'm sure it's trying to make positive, clear, and honest music that doesn't make you feel empty in this harsh and cooped-up society.
Sakamoto: It is. That's the main issue.
Coming up with words that create a distinct lyrical world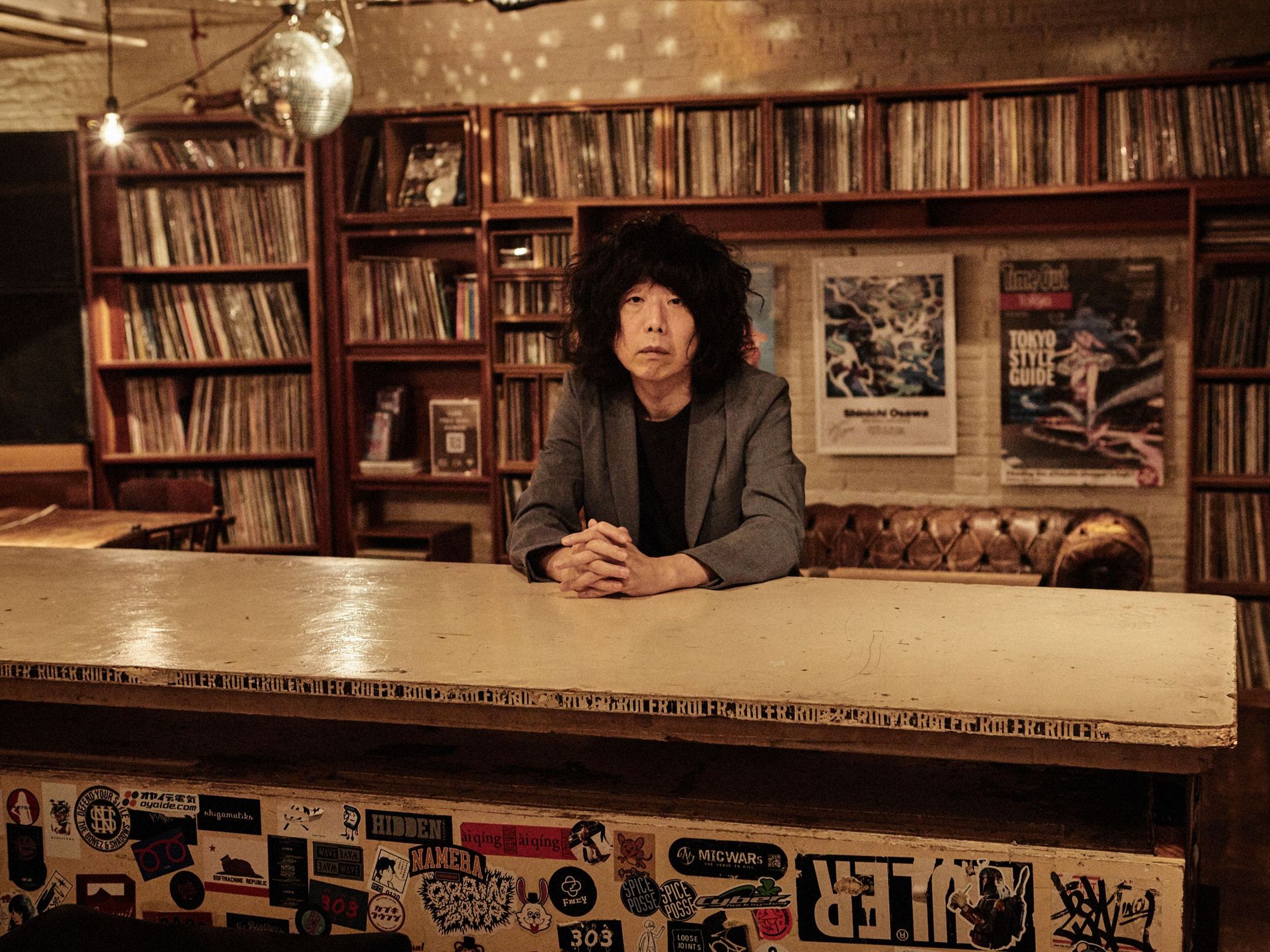 –"That Was Illegal" is the most socially conscious song on the album, and like a fable, it leaves a piercing impression. How did this song come about?
Sakamoto: I wrote the lyrics towards the end, but that was one of the first songs I made. I said this in my interview about my 2020 singles, but I love the sound of old drum machines. I made this song because I was thinking of making a home-recorded album using drum machines. I practiced with my band and re-recorded all the other songs, but I used the demo version of this one for the album. The lyrics just came to me naturally. I try not to think like, "I'm going to make a song like so-and-so," but try to come up with ideas subconsciously, akin to saying something before you think. It really is like, "Oops, I just blurted something out."
–I feel like the lyrics to "One Day" are fable-like and leave an aftertaste. How did you make this song?
Sakamoto: I made this because I wanted an optimistic and defined song towards the end of the album. It was easy to make the song and lyrics. The lyrics made me go like, "What is this?" but I had no choice but to sing the words because I came up with them. Whenever the lyrics fit the song perfectly, I can't change them entirely.
–You often say you write lyrics by using process of elimination. Are there any words that are off the table? What are the standards?
Sakamoto: That depends on the song. Even cliché phrases could sound powerful depending on the song. With that said, if you say something too perfect, it could sound overly coherent and, as a result, be boring. You might also make the song sound slower and less urgent. I usually hum a tune and judge whether or not the words I come up with feel right.
–It feels better for you to think of a rhythm and melody and sing along to that.
Sakamoto: Yes.
–Do you try to avoid using overly harmonious and easy-to-digest words, as that leaves no space for the imagination?
Sakamoto: I do, I do. I'm always making minor adjustments. At first, I patiently wait for an idea to strike, then once a verse that feels right comes to me, I picture what the song will look like. Then I do many things to translate that image in my head to reality.
Placing equal importance on the meaning and sound and connecting with a foreign audience
–You never thought to sing in English from the start?
Sakamoto: I never did. Even if I translate the lyrics, I lack a nuanced understanding of the language, like whether or not something sounds cool. I wouldn't feel confident about it.
–People understand what makes your music great even outside of Japan. What do you think about that?
Sakamoto: If the music sounds cool, then it'll reach people. Much like how we think songs in English, Portuguese, or Spanish sound good, people who don't understand Japanese can still like the music if it's good. If you get too caught up with prioritizing the meaning behind Japanese words, you're bound to sacrifice how the quality of the rhythm and sound. I want to find the right balance. But it's not like I sing in a way that obscures the words. I want to place equal importance on the meaning and sound.
–Are you planning on performing live abroad again?
Sakamoto: I'd like to if possible. But I can only act according to the situation.
–I brought this up already, but I think your music has an appeal that reaches people regardless of national borders.
Sakamoto: That's changed. Back then, people wouldn't find my music unless I released it abroad and toured there. Today, they can easily listen to my music if they like it. More people enjoy this type of music now.
–Which artists do you feel are your contemporaries or share similar interests?
Sakamoto: Bobby Oroza and Aaron Frazer. In terms of labels, Big Crown Records and Colemine Records. I feel an affinity with Numero Group because they're a reissue label that puts out old records that I'm currently in the mood to listen to. Also, a Brazilian artist called Sessa, who was the opening act for my tour in America, is brilliant. There are many more. I previously couldn't get into new music as much, but I feel like that's changing. But it's not like I chase after it.
–I feel like until recently, you didn't connect with foreign musicians who share the same sensibility as you. Times are changing.
Sakamoto: Right. I would sometimes buy a record at a record shop and listen to it only to discover the artist who made it listens to my music too. It makes me feel like we're friends, like "Oh what! We listen to each other's music!" I feel a sense of affinity, even if I've never met them. The world is so small.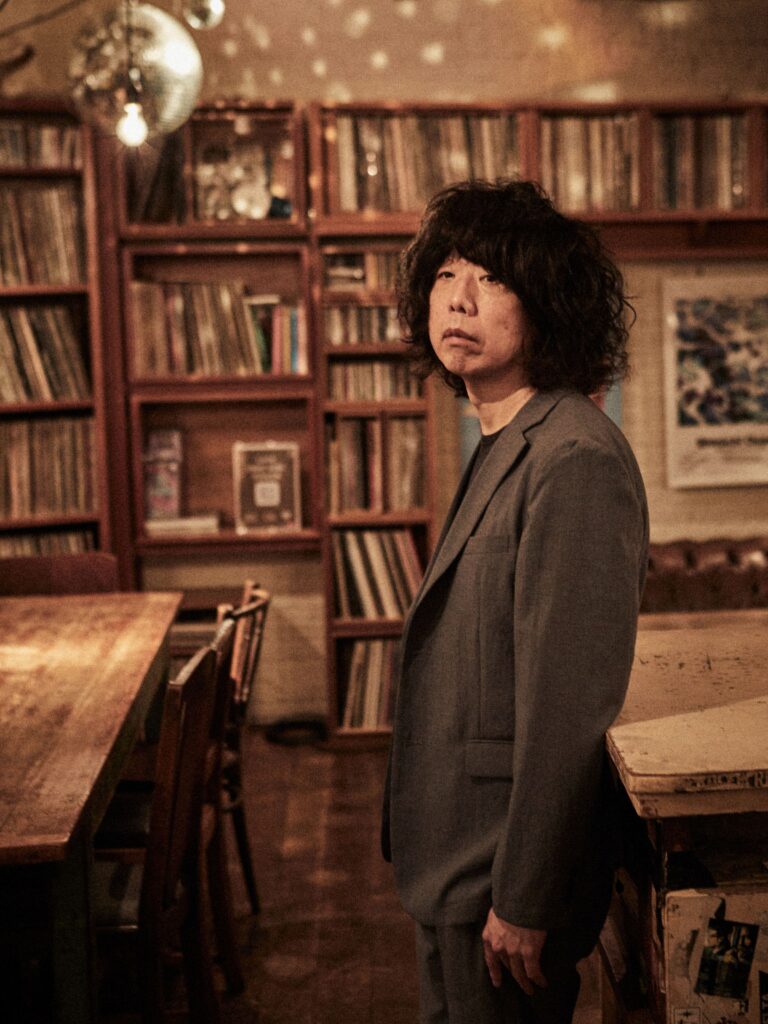 Shintaro Sakamoto
Shintaro Sakamoto began his career as the vocalist and guitarist of the rock band Yura Yura Teikoku in 1989. After the band disbanded in 2010, Sakamoto launched his solo career and zelone records in 2011. He has released three albums, one single, and nine 7-inch vinyl records. He started playing live again in 2017, starting with playing in Cologne, Germany. Sakamoto performed in four countries in 2018 and went on a US tour in 2019. He's released split singles with Mayer Hawthorne and Devendra Banhart and was featured in one song of Brazilian band O Terno's album . In 2020, Sakamoto released "The Feeling Of Love" and "By Swallow Season" digitally and on vinyl in succession over two months. He contributed to Allen Ginsberg's The Fall of America: A 50th Anniversary Musical Tribute, put together by the Allen Ginsberg Estate in New York. His career is multifaceted, as seen in his music productions and artworks for other various artists.
Official Website:www.zelonerecords.com