New York-based photographer Chad Moore has released a new photo book entitled Anybody Anyway through the Tokyo publishing house Super Labo. The book, which he describes as an "exploration of my pre and post covid world," reflects a world where things once taken for granted can no longer be. While Chad wasn't able to make work about people during the lockdown, he focused on the night sky, from which he felt an energy close to the human spirit. The book also includes unpublished archival photographs taken before the pandemic, and post-quarantine portraits that capture the resilience of humanity. We sat down with Chad, who was visiting Japan to commemorate the publication of Anybody Anyway, to talk about his new book and the creative process during the pandemic.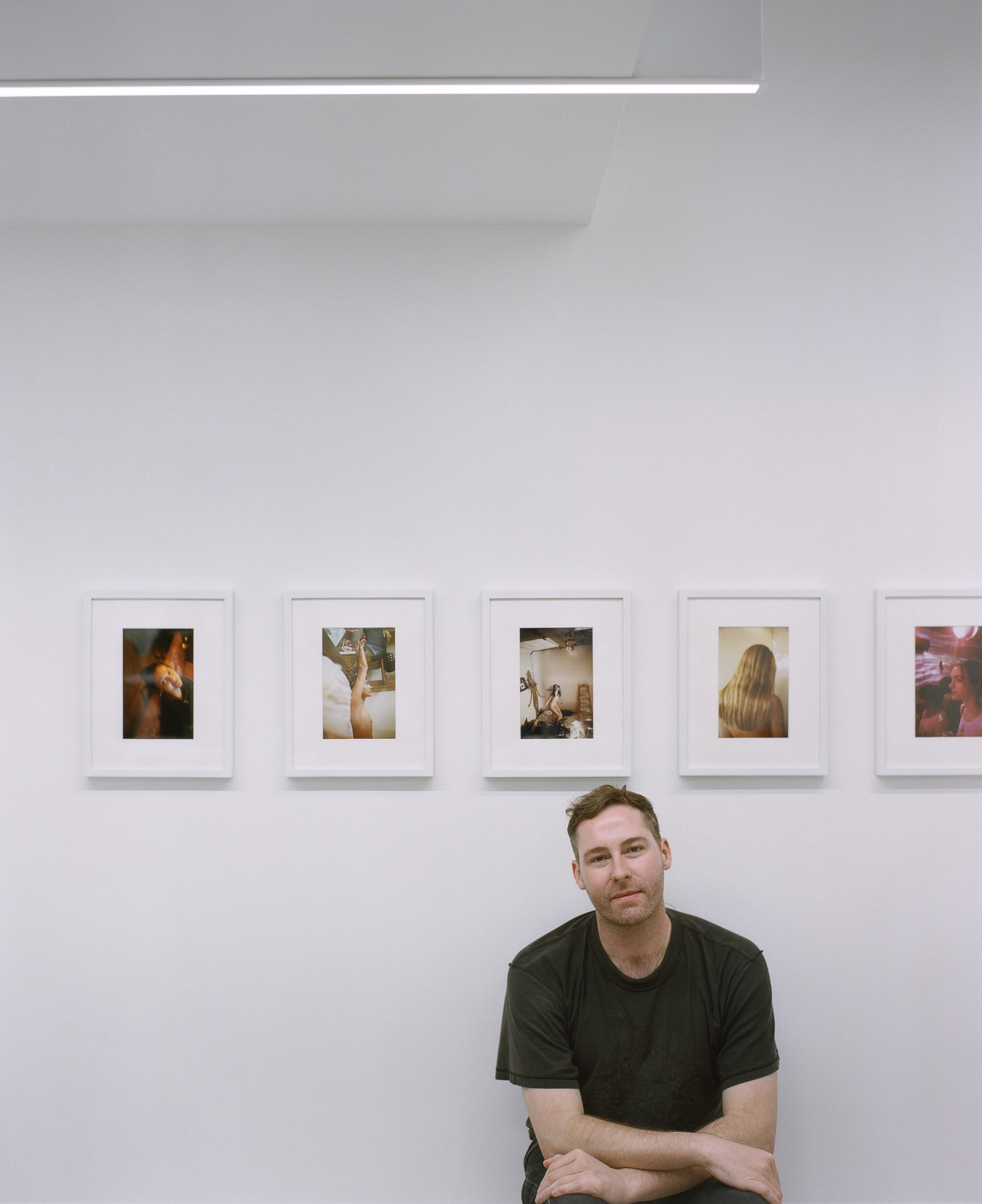 When I was in high school, I tried to fake Avedon's pictures
――Thank you so much for your time, and welcome to Japan!
Chad Moore: Thank you for having me. I was here in December 2019, and then all the covid stuff happened, so it's been almost two and a half years.
――How many times have you been to Japan?
Moore: I think this is my eighth or ninth time. I came here for the first time with my friend Ryan [McGinley] when he had a show in 2012. I'm excited to be here.
――Could you tell us a bit about your back ground? Where did you grow up?
Moore: I grew up in Tampa, Florida. I moved to New York in 2008, so I was 21. I've lived in New York ever since then.
――Why did you decide to move to New York?
Moore: I always was fascinated with New York. It's kind of cheap to fly from Florida to New York, so my friends and I would go up and visit every now and then. And then two of my friends who I grew up riding BMX bikes with, they moved to Williamsburg. I had a car that I had saved up for in Florida, and I ended up getting in a car accident. Everything was fine, but I was able to get the insurance money for it. So I just took that, and I took the train with all of my things to New York, because you can bring all the stuff you want on a train. And then I moved into this loft that we called the Snake Lounge. It wasn't like prime Williamsburg back then, but it was probably one or two years before Williamsburg became really popular because there was nothing there. Then I ended up moving to Chinatown which I've kind of lived off and on in.
――How did you get into photography?
Moore: I rode BMX from when I was 10 years old. I still ride but not on that level anymore, I'm too old to get hurt [laughs.] It's kind of like skateboarding, so you get a video camera and film your friends and take pictures. At the time, I was riding for a company called Profile, and we'd go on road trips with people, and you always travel with a photographer. And one of these guys gave me a point-and-shoot camera. It's kind of like a natural progression, I guess.
――Are there any photographers who inspired you to become a photographer?
Moore: It may sound weird because our pictures are nothing alike, but Richard Avedon. There's a ton of people, but I guess Avedon was really the one because for a while when I was in high school, I tried to fake Avedon's pictures with white walls and friends.
――How did you meet Ryan McGinley?
Moore: So all these BMX guys moved to Williamsburg at the same time, and this guy Scott was going to the School of Visual Arts and told me that there was this flyer [at school]. It's kind of crazy to think about how it worked, but it was pre-Instagram and stuff, so I guess the only way you could advertise an internship was on a flyer. I didn't really know how everything worked, but I went in and this guy Marc [Alain] gave me the job. Marc is kind of the one that changed my life. I mean obviously Ryan, but Marc for sure. And then me and Ryan just became really good friends.
――What was the craziest experience you had when you worked with Ryan?
Moore: We did this cave series. I think it's one of his best works, but it was hell when we were doing it [laughs.] Because it was three months of going down into these caves all across America. We went down the east coast and then to the south, up through California and then back over the top of America. So I've probably seen more caves than any caver ever will. They are hard to find and it was just crazy. But looking back, it was the most amazing experience.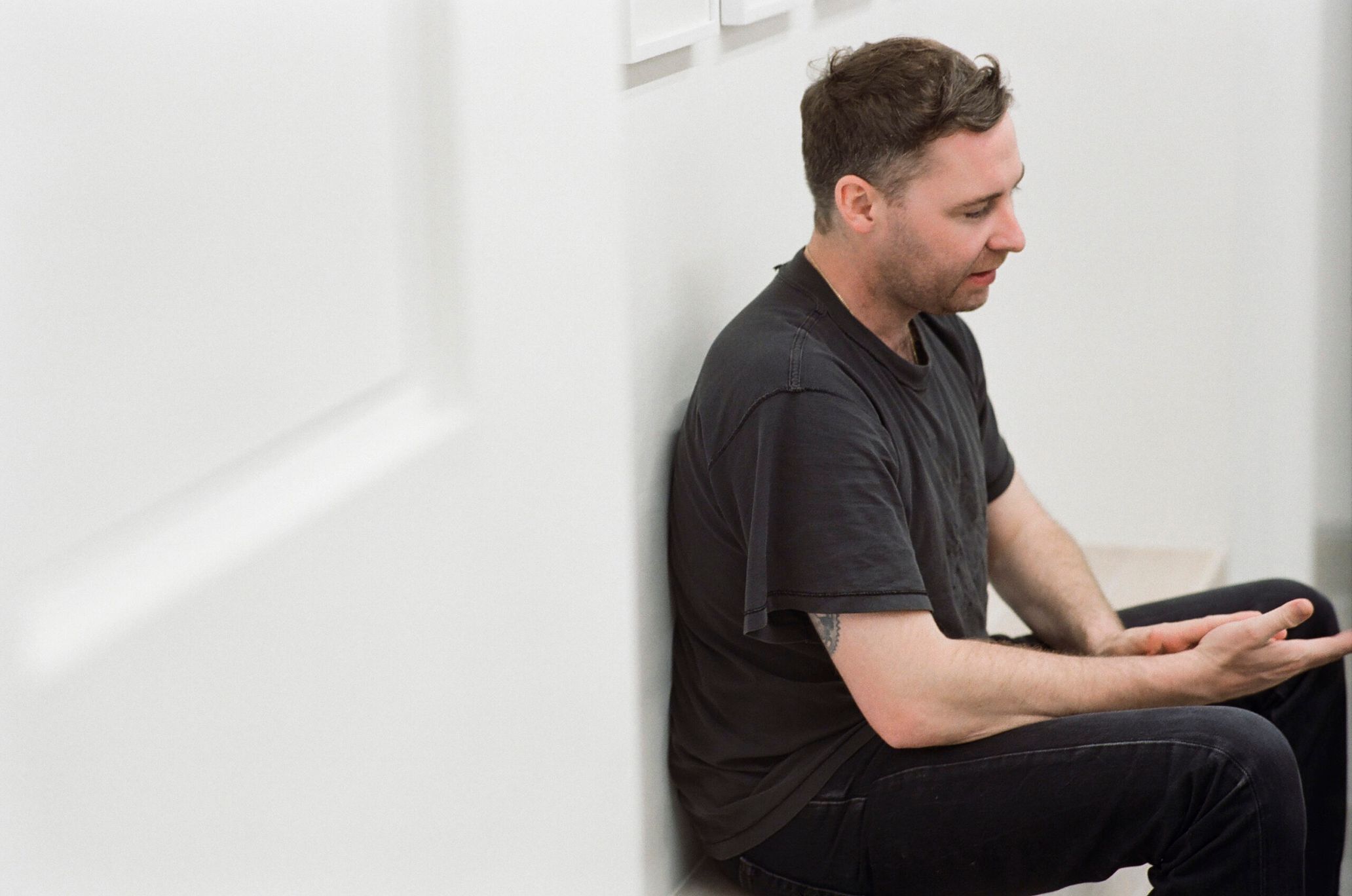 The title of the photo book is from a song by the band Even as We Speak
――Do you usually use film cameras?
Moore: Yeah mostly, but I don't really have like an allegiance. A lot of night sky stuff is digital because it works better for that. Also, film is just super expensive now, and it takes too long to get everything back and stuff like that. But it's kind of fun, it's like Christmas when you get back 20 rolls of film.
――What is your favorite camera?
Moore: I use a Yashica T4 and the Canon 1V — sometimes I use a Nikon 850 that has the red filter taken out to capture night sky images better.
――You just made a beautiful book, called Anybody Anyway, with Super Labo. How did the project come about?
Moore: Yasunori [Hoki, the owner of Super Labo] emailed me.
――Did you know each other?
Moore: No, but I've been a fan of Super Labo since I can remember. I remember I was with my friend, and I was like, "This guy just emailed me!" They were like, "What the f**k are you talking about!?" And I was like, "No, this is the coolest dude, he makes books." So it's quite an honor to be able to do this. He came up with the most of the ideas. We work on the layout together, and the binding, the cardboard cover and the slipcase… It looks really nice. I'm really happy with it, and also it's just a great excuse to come here.
――What is the message behind the title, Anybody Anyway?
Moore: It's from a song by the band Even as We Speak. I steal a lot of stuff from music. The song was on a playlist made by Stuart Murdoch and It was kind of a random discovery, but I thought the title was fitting.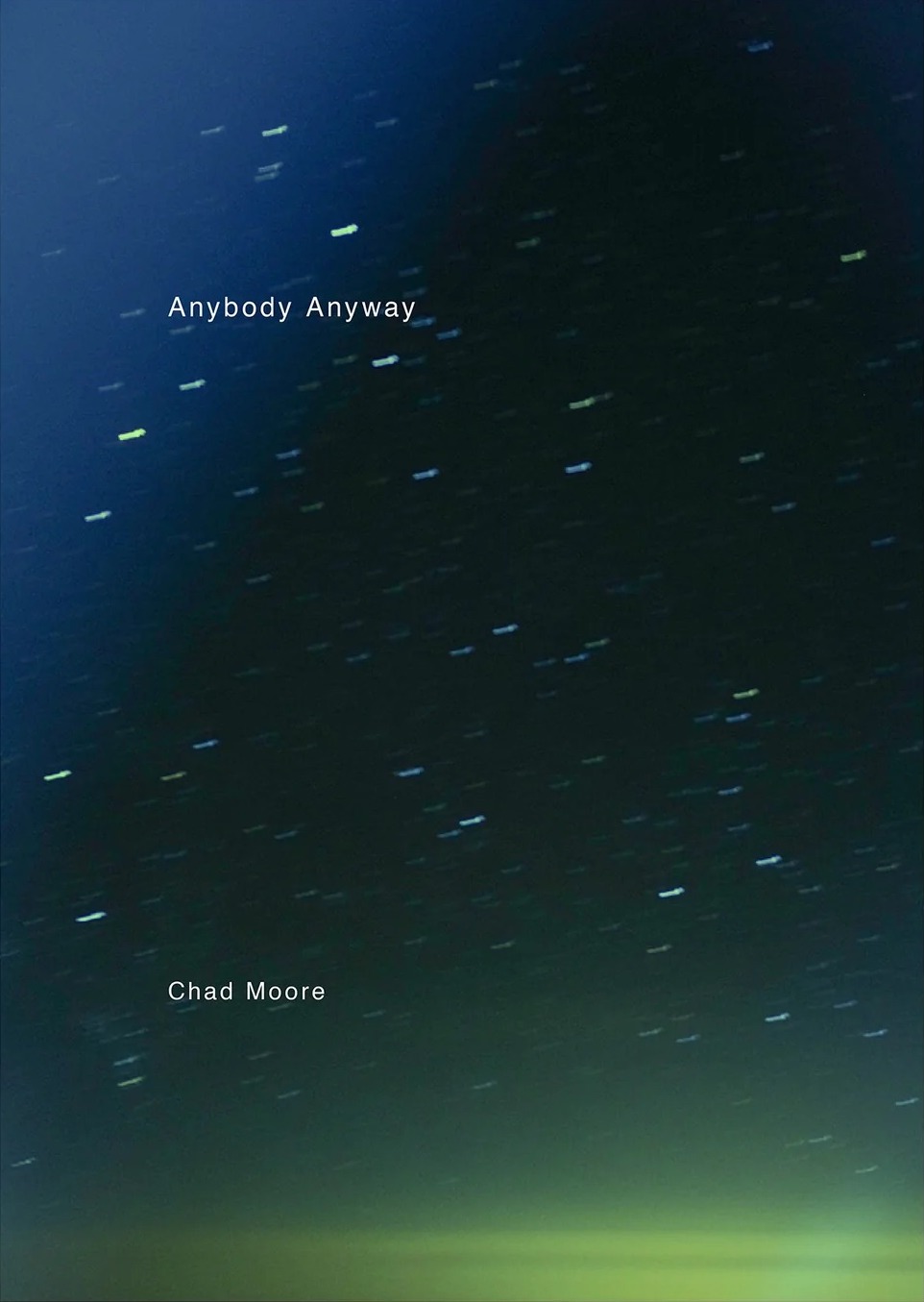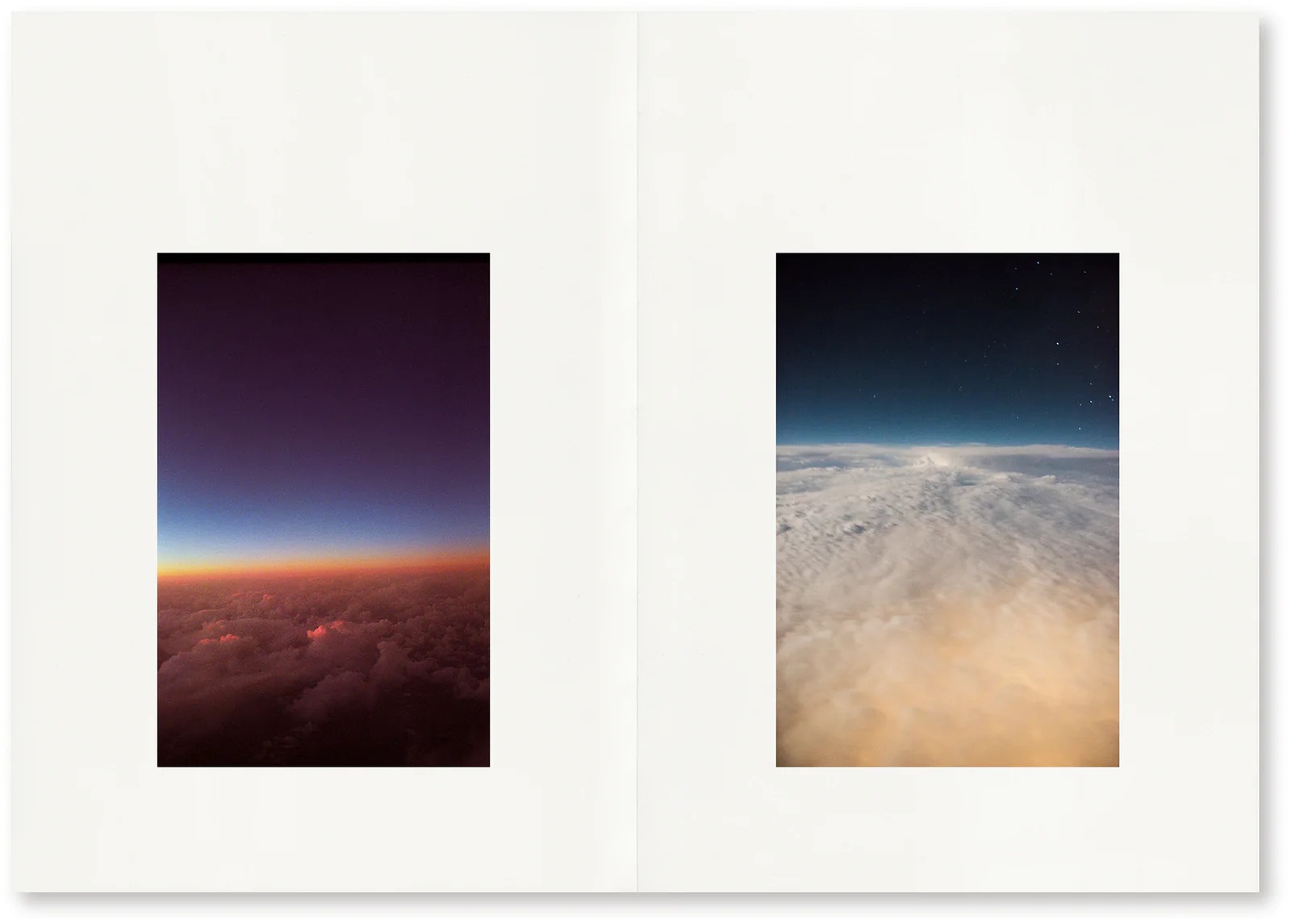 ――I read that this project is an exploration of the pre- and post-covid world for you. How did the pandemic affect your creative process?
Moore: All my pictures are really of people, except for the night sky stuff. New York was completely shut down and I spent a lot of time with my roommate, Sasha. So I took pictures of her, but usually, I'm taking 20 rolls of film a week and it went down to nothing. But also, it was kind of depressing, too. You didn't really want to get out and do stuff. So a lot of it came from just going through archival stuff, and looking over things I had missed that I'd already taken, and then going on some trips to do the night sky stuff once things opened up. So it kind of became a different way of working.
――Was it artistically interesting for you in a way?
Moore: Kind of, because a lot of what I do, photography, is not taking pictures every day, 90 percent of it is on the computer and then also emailing and stuff like that. So in one aspect, it was nice because it took away the sense of urgency and there was no deadline or anything, and you could actually focus on what you want to do. But also in the end, I wasn't able to really work at all. So there was actually a plus side to it. Also, New York is really cool-looking when there's no one there. I would ride my bike into Times Square, and it just looked like a zombie apocalypse scene.
――Many of your landscape photos have skies in the background. What does it mean for you?
Moore: Especially during the pandemic, you kind of think that you can't photograph people, but the night sky kind of has the same energy. It's like a human spirit, I guess… not to sound too crazy [laughs].
――How do you keep the balance between creativity and commerciality?
Moore: It's always been hard to do that. I feel like I really try to work now with only people that I trust. Like I do some fashion stuff with my friend Fernando, who is the most brilliant creative director. I trust him and he would never make me do something that wasn't up my alley. So It's picking who you want to work with. Because otherwise it's not even worth the money that you're getting paid.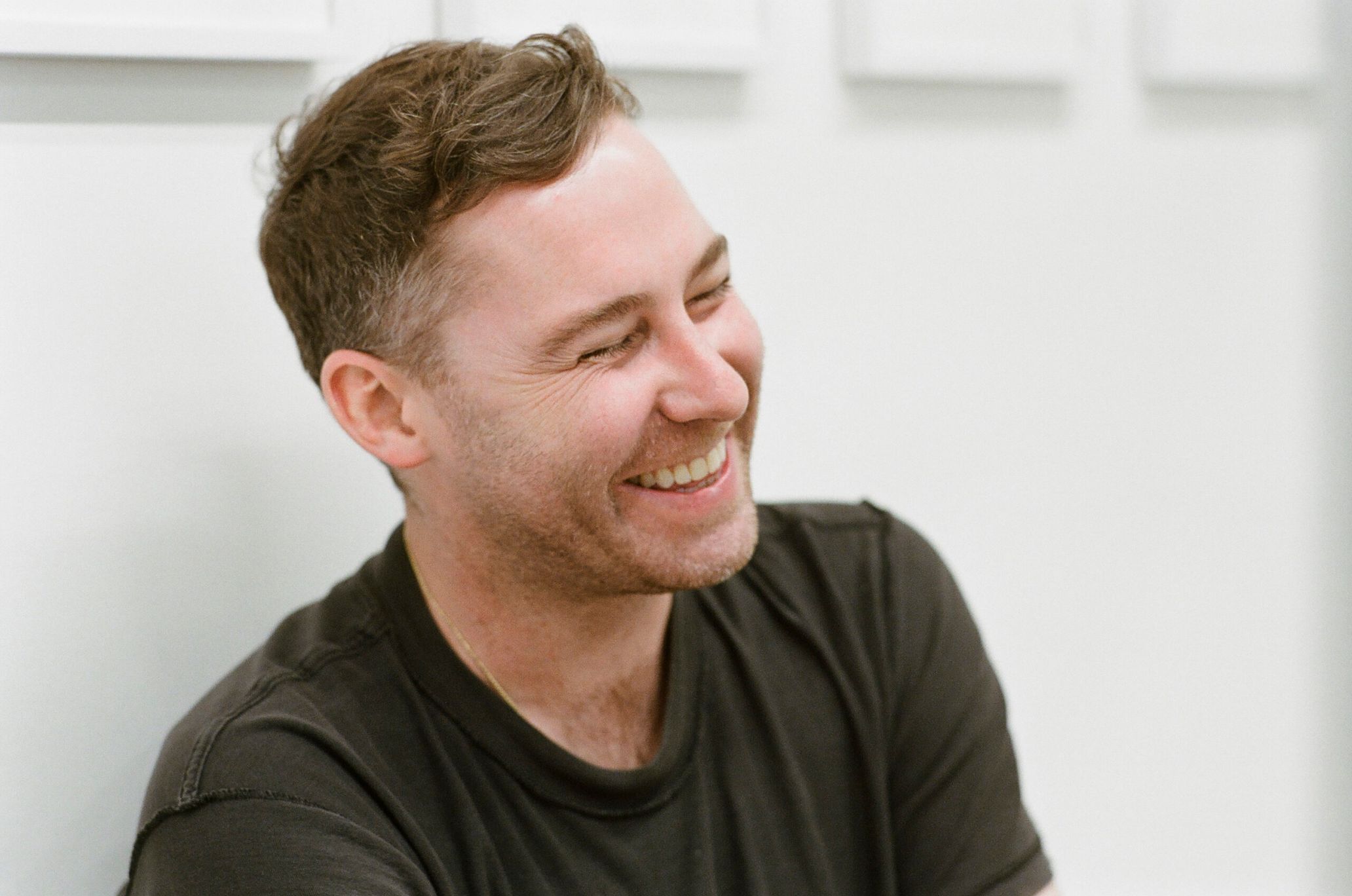 Relation between photographic works and Instagram
――Now, with smartphones and Instagram, almost everyone is taking pictures every day. It's nice to be able to see the work of your favorite artists so easily, but Instagram can be toxic as well. Any thoughts on that?
Moore: A lot of people complain about Instagram and stuff like that, which I could completely agree with. Because it's made everything so fast, and no one's really caring about the quality. But at the same time, it gives a lot of people that wouldn't necessarily have a platform a voice to show their stuff. During quarantine, IMA had a photo contest and asked me to judge, and they found all these kids and they are so cool. But if Instagram didn't exist, some of them are in high school, so they have no way to show their pictures. So in some ways, it's great, you know? But at the same time, there's nothing more special than seeing something printed on a wall, instead of just scrolling through a five-inch screen. So it's give and take, but I'd say we kind of have to live with it.
――You mentioned that you have been here many times. Do you have any favorite spots that you always come to when you're in town?
Moore: There's a really cool place. We tried to go there the other day, but we got kicked out. It's a rooftop of an old apartment complex that was made for the first Olympics here, on the edge of Harajuku and Shibuya. But you're not supposed to go up there, obviously. So you have to go down to the lobby and hope the guy doesn't see you [laughs.] The other day, I brought everyone and the guy was like, "No, you don't know anyone who lives here, get the f**k out." Anyways, I always go there, it's one of my favorite places.
――I read that you also like little back alleys in Tokyo?
Moore: Yeah, they're just so cool. We went to Golden Gai last night, and I just love how everything is just so crazy and tiny and so beautiful.
――If you could take a photo of anyone, who would that be?
Moore: That's a great question. I would love to photograph Brad Pitt, Morrissey…I don't know. I have to think about that one.
――You are a big inspiration for a lot of people in Japan as well. Do you have any advice for people who want to become a photographer?
Moore: A lot of people ask me that, and I think it's all about just constantly taking pictures.
――What are some of your biggest inspirations now?
Moore: This whole trip has been pretty inspiring, because I hadn't been here for so long. So it's just good to walk around. Even though being jet lagged sucked, it's really cool to wake up at six or seven in the morning, when no one is on the street, and you're at the biggest crossing in the world. Or even just walking through the alleys. Yeah, so just being here, it's pretty inspiring.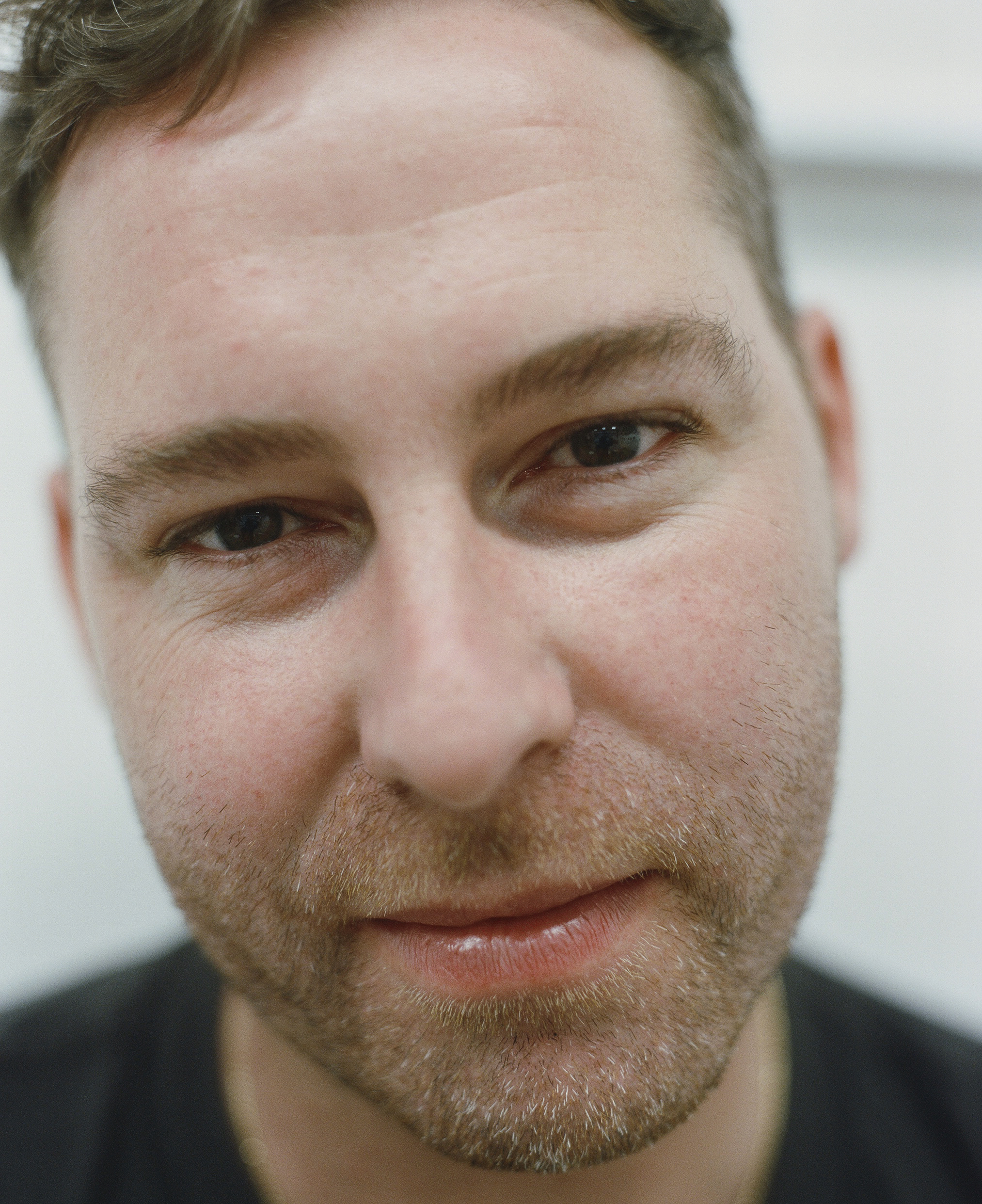 Chad Moore
Born in 1987 in Tampa, Florida. Chad Moore worked as an assistant to Ryan McGinley before striking out on his own and leading a new generation of artists in downtown New York. He has published several photo books, including 2016's critically acclaimed Bridge of Sighs. Moore's works have been exhibited internationally at such institutions as the Foam Museum (Amsterdam), Stieglitz 19 Gallery (Antwerp), Galerie & co 119 (Paris), and Agnes b. (New York, Tokyo). Anybody Anyway is his sixth monograph of photography, following MEMORIA (2019).

Super Labo
Founded by Yasunori Hoki in 2009, Super Labo is a publisher specializing in photobooks. Hoki has produced projects for a number of world-renowned artists, and more than 120 photobooks have been released under the imprint as of 2022. In March 2019, the SUPER LABO STORE TOKYO opened in Jimbo-cho, Tokyo.
www.superlabo.com
www.superlabostoretokyo.com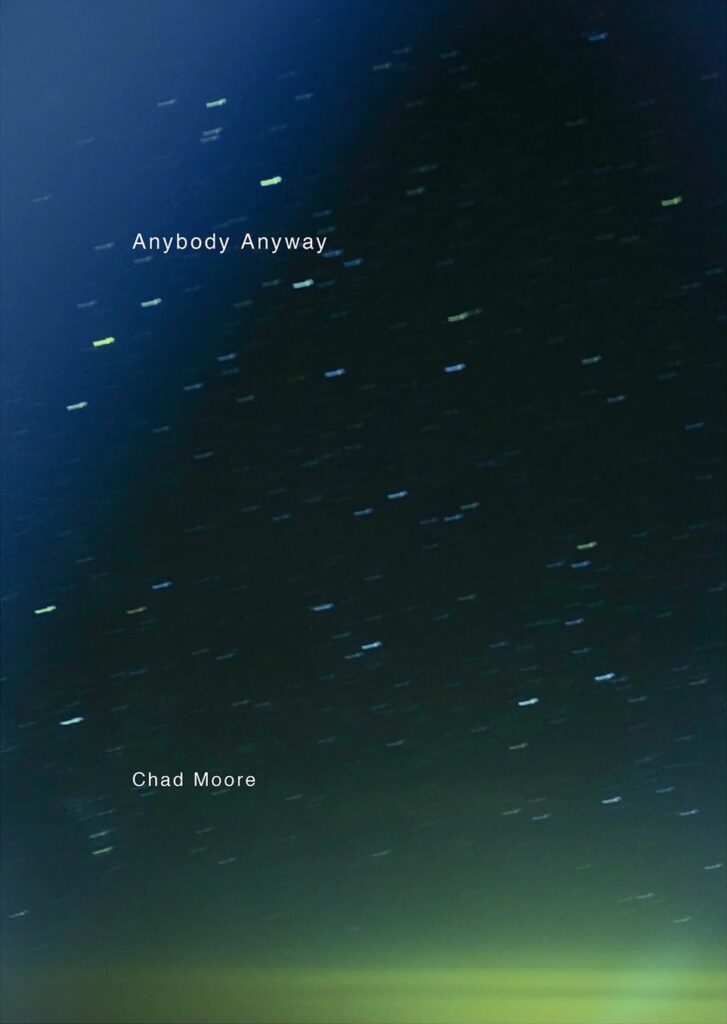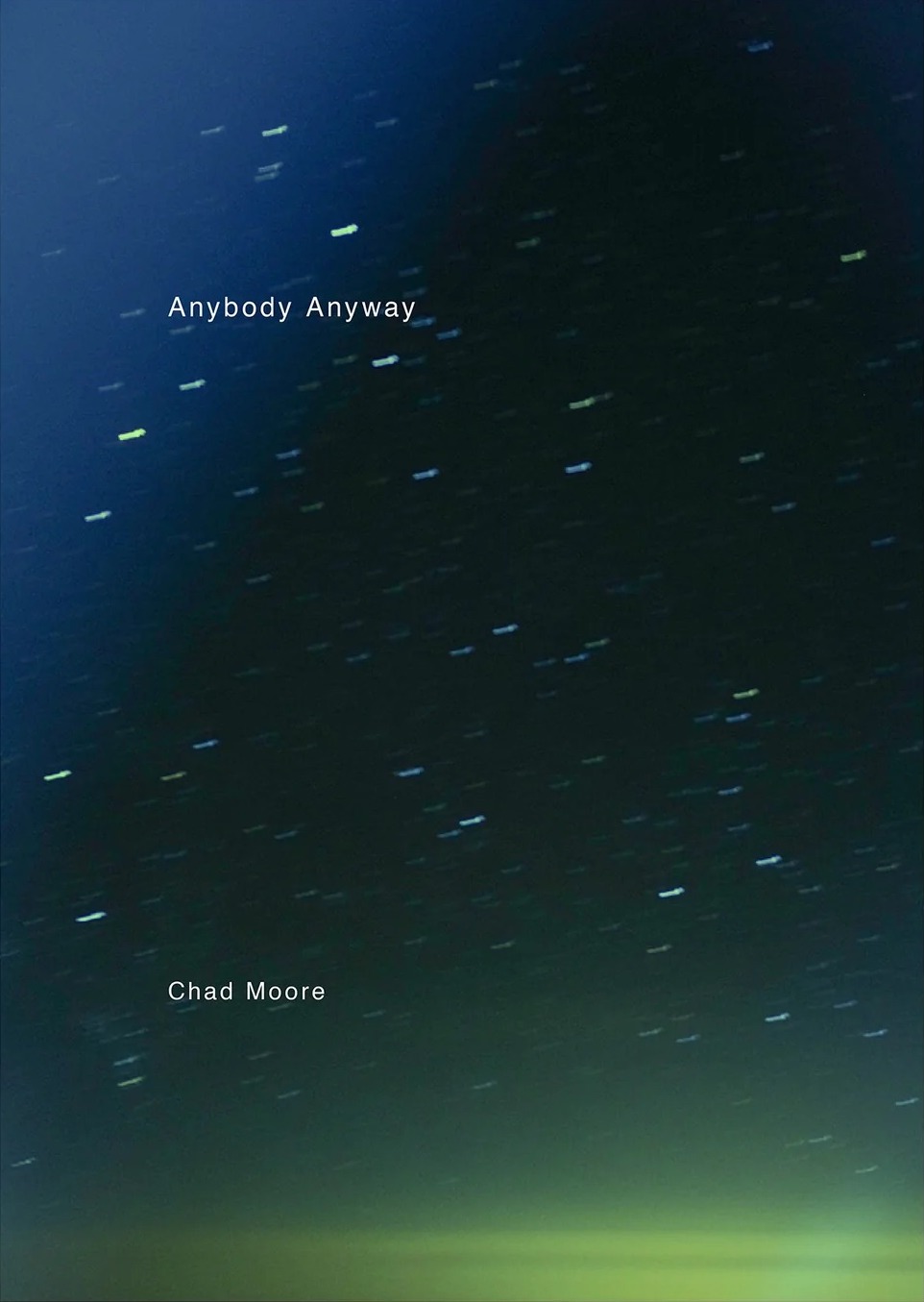 Chad Moore: Anybody Anyway
Date: May 13 – June 26, 2022
Time: 12pm – 6pm (Closed on Sundays and Mondays)
Location: SUPER LABO STORE TOKYO 1-4-11 Kanda-Sarugaucho Chiyoda-ku, Tokyo
Admission: Free
Photography Masashi Ura
Edit Jun Ashizawa
Translation Nao Machida