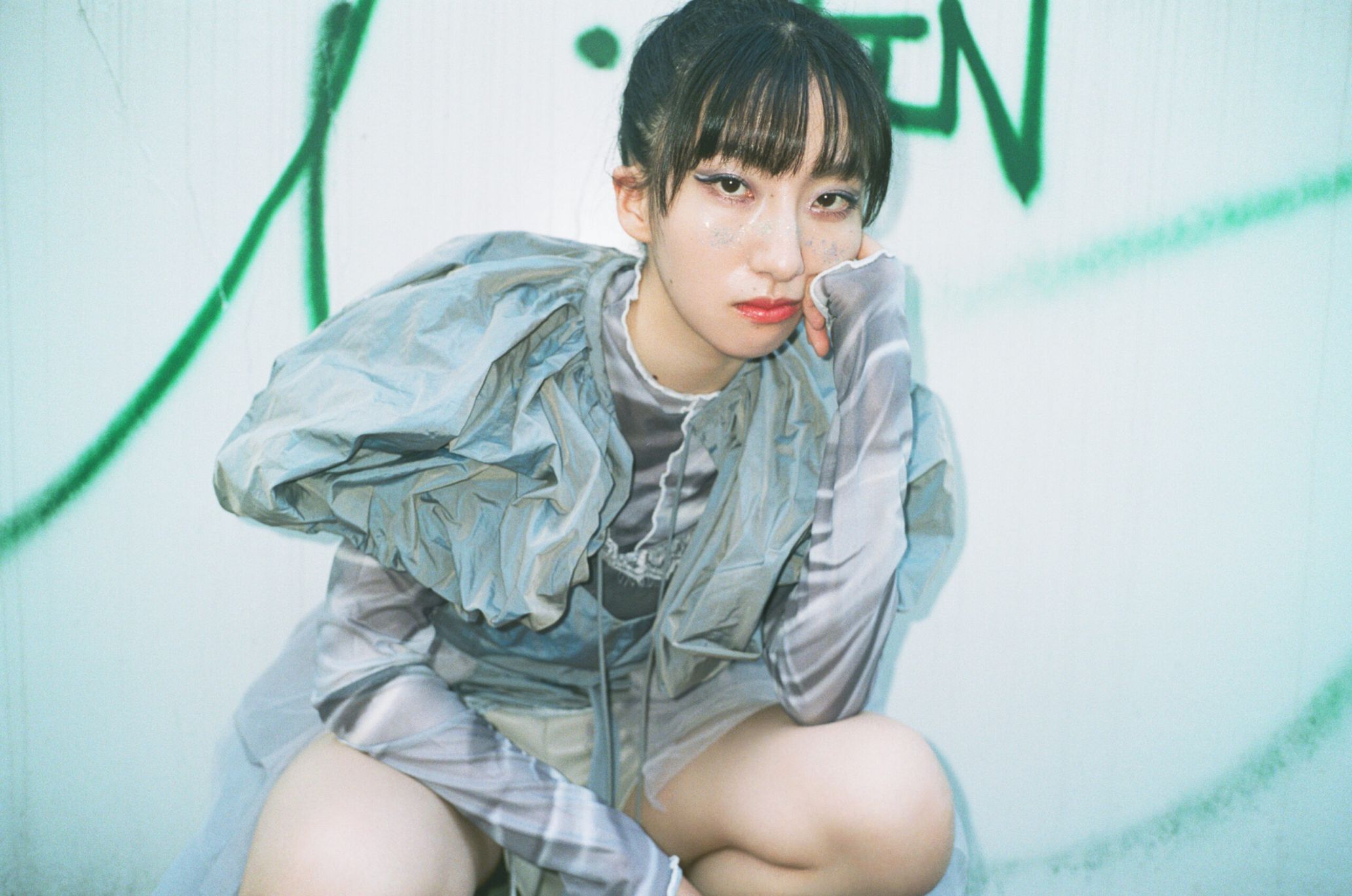 Haru Nemuri is angry. But she's also composed. Compared to her first LP, Haru To Shura, a rush of "poetry rap" with fast rhythms, her style of music has become heavier. Haru Nemuri's voice surges with volatile emotion, and she's gained the ability to scream. Her sound is close to post-hardcore or post-metal. Amid dizzying bass sounds, her singing voice sounds like a prayer in which she savors each word. She breaks out in screams at times.
On the topic, Haru Nemuri says: "…I don't want people to think I'm hysteric. That's not it. I want people to understand that I'm angry for a reason." Her music isn't about wanting to be angry for her own sake. The artist made Shunka Ryougen with the hopes of creating the next J-pop classic and allowing others to enter her sonic world. Yes, Haru Nemuri is angry, but she listens to music, does her research, and immerses herself in creating music without losing her cool. She can keep making music the way she does because she's "angry for a reason."
With a kind demeanor, Haru Nemuri searched for the right words to speak to us about her music-making process, what it means to make pop music, rapping, and screaming.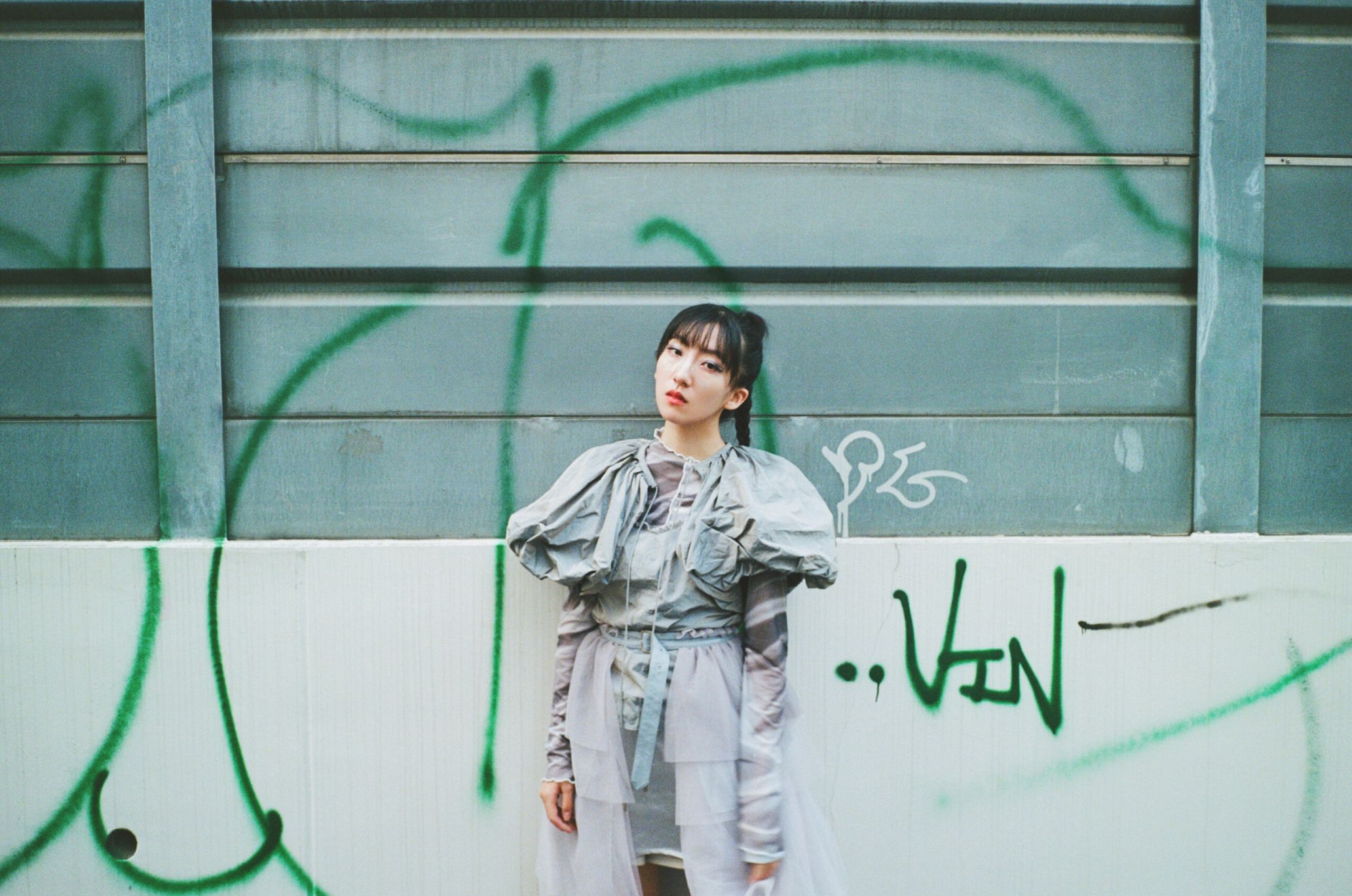 –How has the reaction been in Japan since you released your sophomore album, Shunka Ryougen? It seems like your fanbase is gradually growing.
Haru Nemuri: I'm grateful my music seems to be spreading steadily among music enthusiasts. But there are a lot of things I find hard to handle. [According to the music industry standards], it's better to have a show at WWW first, then somewhere like Liquidroom half a year later rather than play many small shows. Also, people now get featured on songs by famous rappers or make music similar to certain artists to target their fanbase and create a fandom. But I don't want to do any of that (laughs). I understand how it's tough to have people appreciate your music unless you use these strategies. You have to compensate for your losses from covid by playing at festivals, and it's tough for an artist to make it unless they fully know their time is coming.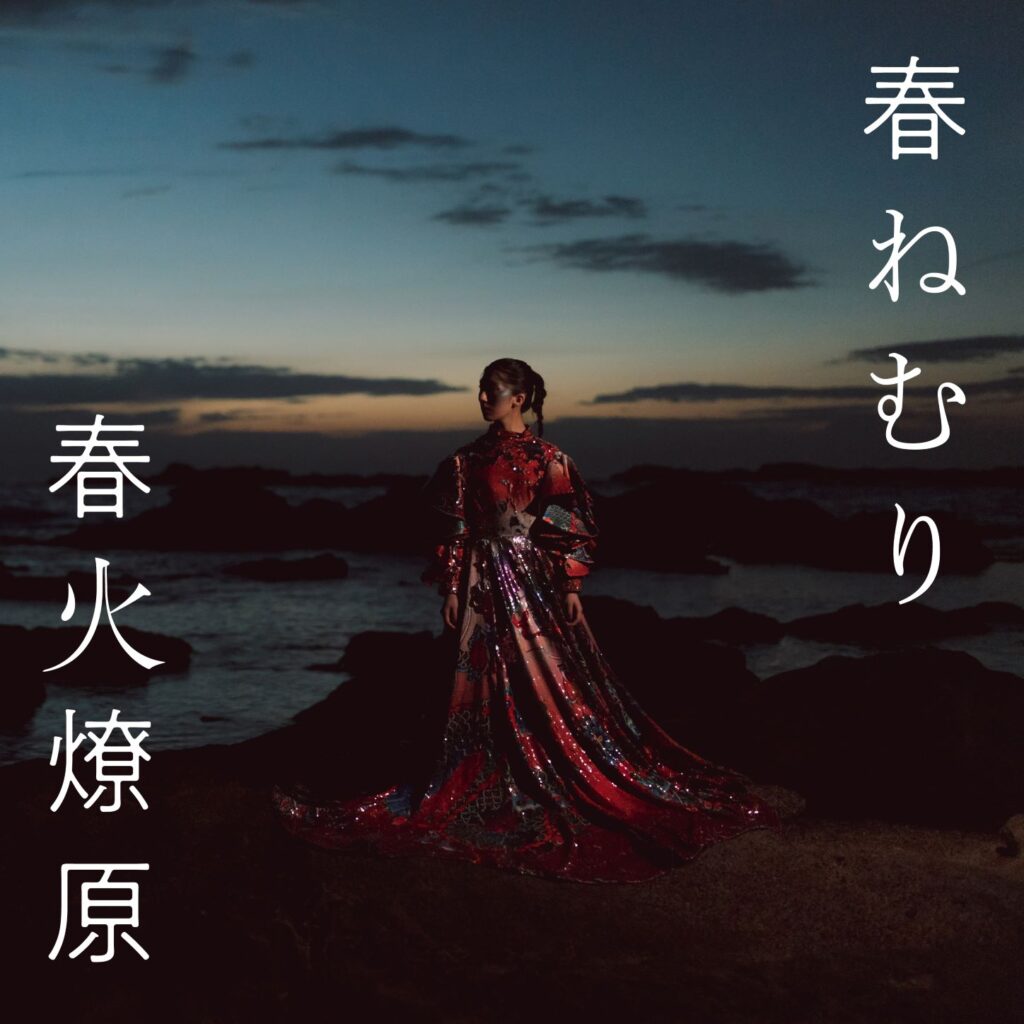 –You already have supporters abroad. It looks like there aren't many artists who are role models in a similar position to yours.
Haru Nemuri: It's not like I wanted to enter the international marketplace right from the start. It's a result of coincidences happening one after the other. People abroad view my music as J-pop. I don't have to force myself to follow trends and write lyrics in English. I don't want to have to make music with pulsating bass drum sounds and clear vocals. It's tiring when people in Japan tell me to make loads of songs that are like "Ikiru." But I feel like I'm in the perfect in-between spot. I know what I don't want to do. I don't want to win awards. Ultimately, my desire to create good music and hope people will be at my shows are the strongest.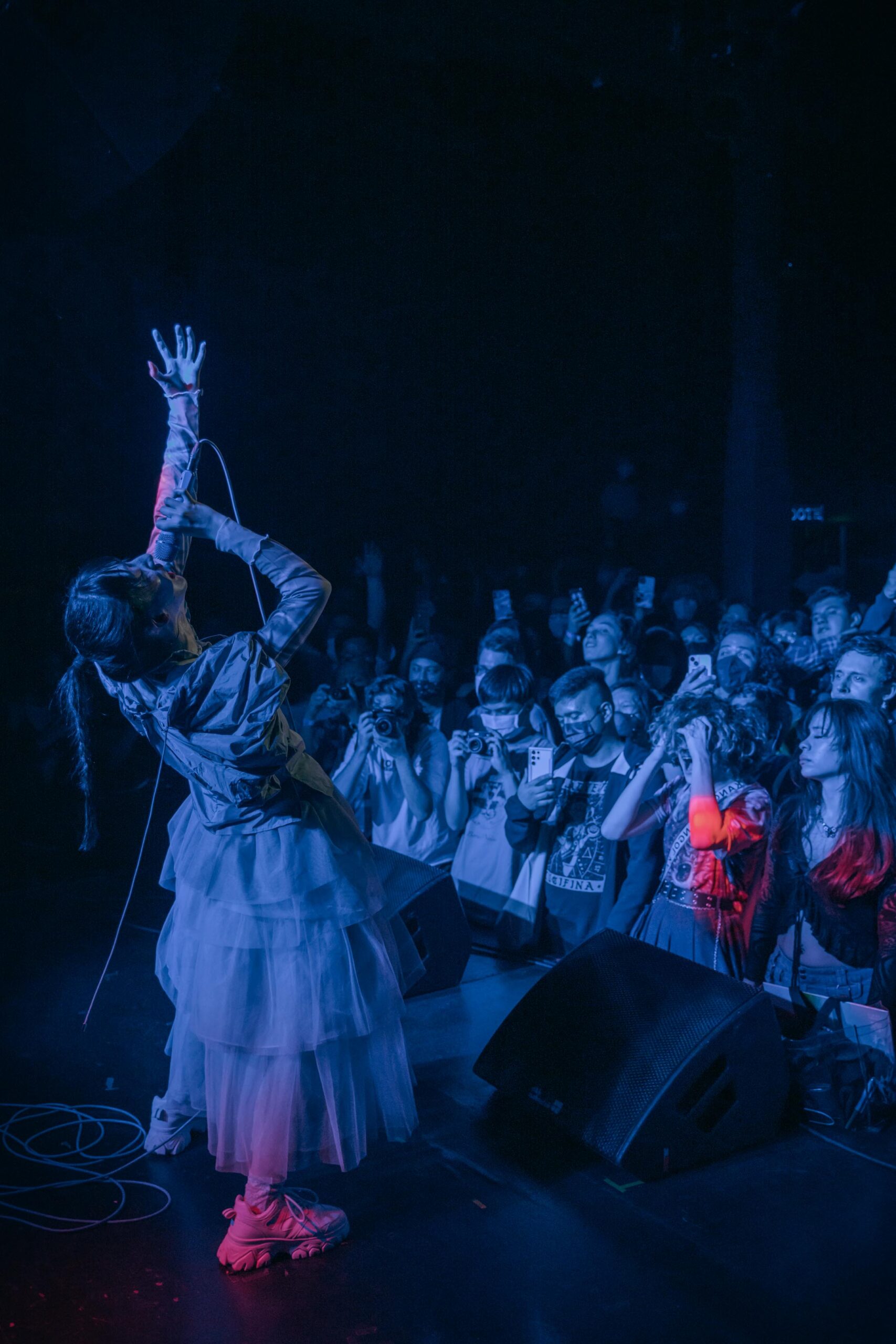 –Do you mean you want many people to be at your shows?
Haru Nemuri: Of course, if someone told me to play at a big venue, I would do it. But I have so much fun playing in smaller live houses. After going on my North American tour, I spoke to people about where I should go next. We concluded that it would be more authentic for me to play at a venue that holds 500 people ten times rather than a venue that holds 5,000 people once. Playing shows dozens of times costs more money, though.
–Rather than playing a show for people to sit and appreciate, you prefer to play shows where you can be much closer to the audience and feel their energy?
Haru Nemuri: Correct. Smaller live houses make me feel like, "Wow, we're all alive!" Like, it makes me realize everyone has emotions. It also makes me think, "I didn't know I could get this excited." You know how the culture of watching live shows differs in and out of the country? Here, a lot of people stand still. I used to go over to audience members who stood still, take their hands, and say, "No one leaves until everyone turns up!" (laughs). Now, I understand that audience members enjoy my set even if they're standing still.
–You call out for a sister in your new album; it seems you have a clearer idea of who you want your music to reach.
Haru Nemuri: Yes. I used to write songs that didn't address anyone in particular. Once I understood myself, it was like I started understanding others. I make music I wish was available to me during the roughest part of my life, which is my childhood. That's become more precise. It's like Haru Nemuri is my ideal, and I'm doing my best to make my physical body catch up to her. I can feel my physical body at live shows because the audience perceives me. Maybe I've caught up by playing shows over and over. At first, I would sing without moving, but I gradually developed the performance style I have today. I feel like I've come to understand what's cool.
–Your self-perception has become acute, and so has your perception of others.
Haru Nemuri: When I finished making "Ikiru," I felt like I completed a song that people could consider a J-pop classic even 50 years later. If anything, it was like I had a responsibility to make the whole album a classic because of "Ikiru." In both good and bad ways, pop music is aware of society, so I can't ignore the listener.
Discovering originality by utilizing knowledge gained from replicating songs
–I feel like you mention pop music more than before, just like in this interview. What is the definition of pop? Some people view it as the mainstream. But your music transcends genres. It's not like you're not in the mainstream, but you're edgier and rawer.
Haru Nemuri: It means having the capacity to let others inside. My previous album, Haru To Shura, isn't pop music in my eyes. It's a world where only I exist, like a diary. Poetry is too detailed, so it's not apt for pop music. In America, hip-hop is on the charts, yes? They rap or sing about what their hometown means, for instance. If you say, "I love my hometown," that becomes a personal matter, but in some cases, Black hip-hop artists rap or sing about how their hometown sucks and is racist but are still willing to represent it. They're conscious of their relationship to society. The fact that such songs enter the charts makes me believe the definition of pop music is to let others inside [and relate to it].
–As a genre of music with a social and historical dimension, it can allow others to connect to the music and use their imagination.
Haru Nemuri: Right. I didn't stop at just asking someone to arrange Shunka Ryougen. I approached many different people and tried my best to invite people.
–On the surface, it may seem like your emotions lead your music, but it's meticulous; there's structure everywhere. You balance emotion and reason so well. Upon first listen, it sounds like you hastily scatter your emotions, but I feel like this is the most rational album you've made thus far.
Haru Nemuri: I'm an emotional person, but when I make something, I do it diligently. I'm the type of person that believes they need to be knowledgeable about what they're doing. When I make music, I think, "What sort of reasoning will people understand?" I first fell in love with Fujifabric. Their music is strange but catchy. I dislike music that's exclusively strange, but I don't like music that's exclusively catchy either. I want both things to coexist beautifully. I tried to do that in each song, as well as the entire album as a whole. I often replicate a lot of songs. If I think a song is cool, I try to reproduce it on my computer. I gain more knowledge through that experience. I believe I can create originality depending on how I reassemble the pieces of knowledge.
–Do you want to make music you haven't heard of or something that's never been done?
Haru Nemuri: I do. I study things like, "A combination of A and B exists, but no one's combining C and D" very closely.
–You've masterfully combined different elements in Shunka Ryougen.
Haru Nemuri: I think replicating songs is vital. It might look better to act like a genius who's like, "The song just came to me," but that's not who I am. I listen to music I dislike too; I try to figure out why it's uncool.
–Before you're an exceptional musician, you're an exceptional listener first.
Haru Nemuri: I wouldn't have to listen to that much music if I made songs in the same genre. In my case, [where I mix different genres], I have to listen to various types of music.
–What kind of music have you recently been enjoying?
Haru Nemuri: Mina Otsuki-san. We had a show together just recently, and the way she played the piano and sang was brilliant. I listened to her music afterward and liked it a lot. Ichi Takashi-san is another one. He's also on butaji-san's album, and his album, Reflection is so good. I usually don't do this, but I gushed to him via DMs.
Rapping and screaming are both Haru Nemuri's brand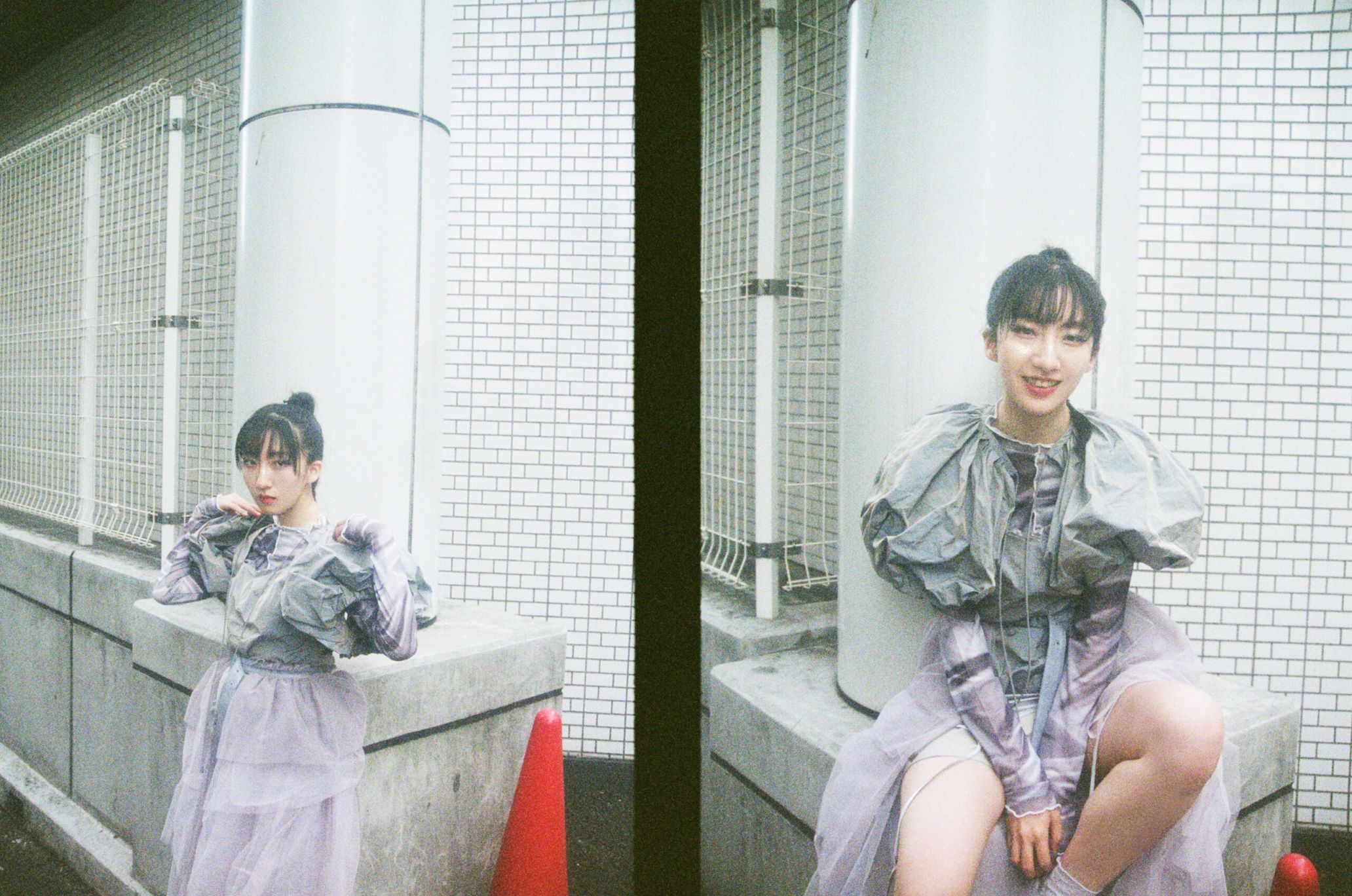 –Since your debut, you've been doing what you describe as poetry rap and declaring your respect for hip-hop. On the other hand, I feel like the hip-hop community hasn't been interpreting your work correctly. You had some beef with rappers in the past. The amount of poetry rap in your music has decreased, but what do you currently think about the hip-hop community?
Haru Nemuri: Hmm, that's a tough one. If we're talking about rappers, I love Kanye West. I sometimes question him as a person, but I love him as an artist. He inspires me in terms of music production too. I think many Japanese rappers are cool, but I don't think I belong among them. I would go back and forth about this in the past, but now, I don't care if poetry rapping is a part of hip-hop or not (laughs). Not a lot of people do poetry in music. I can't listen to songs where someone is reading a poem in a monotonous way on top of a track. If the flow is the same throughout the song, I can feel the words but not the music. People are inclined to think I ignore the rhythm or inflection in poetry rapping, but I don't do that at all.
–Which Japanese rappers do you like?
Haru Nemuri: I like Zorn, ANARCHY, and Rykey Daddy Dirty.
–I didn't expect that (laughs). But that answer's consistent.
Haru Nemuri: Anarchy's pitch control is impressive, and I like Rykey's melodies and choruses. Their deep background translates into their lyrics. The level of how persuasive they sound is different from others.
–They use the medium of rap, but the content is almost like the blues.
Haru Nemuri: Their music is like a novel written in the first person. Their whole life is in their music. I admire them because I can't do that. I like Libro, whose music is a bit different from theirs. I basically like solo rappers. When one person raps and then passes the mic to the next, I feel it can take so long to get to the chorus. It can be tedious. I judge music composition based on efficiency.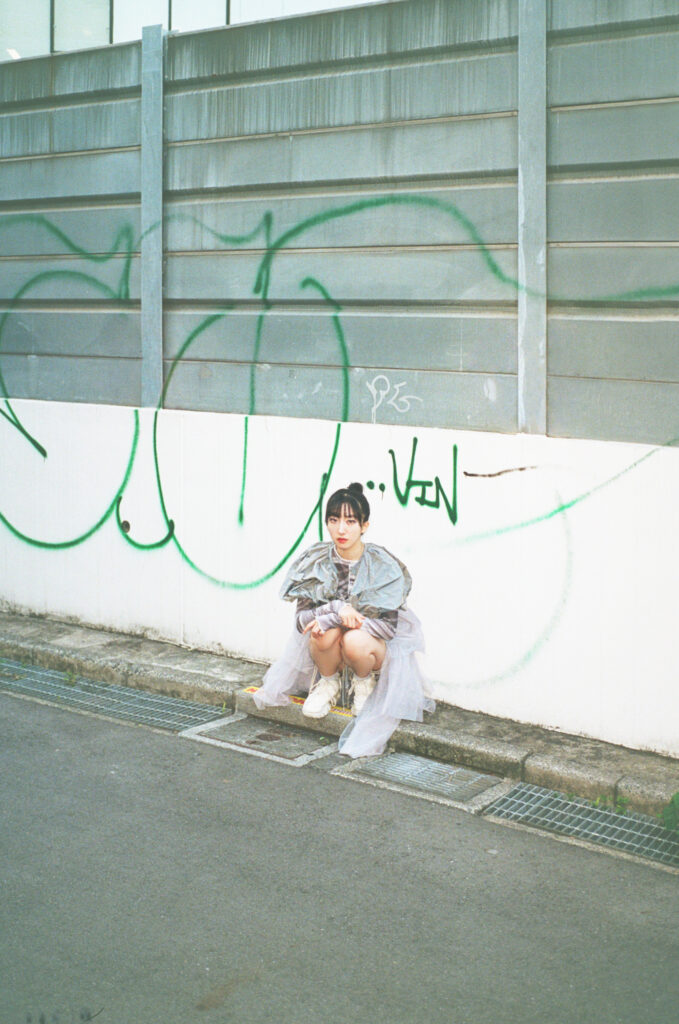 –You rap but also scream. I feel like those things are opposites. With rap, you write lyrics and rhyme; it takes consideration while allowing space to make detours. With screaming, you skip over that and reveal your emotions. You can show an explosion of emotions in the shortest distance possible. Not many people do both things, and I wonder if you feel torn by doing that.
Haru Nemuri: I don't like solely being rational or emotional, so I do both. I do think screaming could be cheating because you can do that and convey something immediately.
–Rapping takes time and is a hassle. Screaming is impressive that way.
Haru Nemuri: Screaming is a means where you can convey something instantly, so I try not to neglect the steps it takes to get there. Otherwise, it won't count as authentic screaming. Unless I make something that makes the listener think, "She had no choice but to scream," there's no point.
–I do see you as a rapper. Only people who come from that discipline could say screaming is cheating.
Haru Nemuri: Oh, I see. When you scream, it feels good, like you're being violent. Expressing your emotions without any filter can be seen as violence by others. That's the pleasure of the act.
–You scream more frequently in your recordings now, which you've been doing prior at your live shows. And your voice has been changing too. What do you think about that?
Haru Nemuri: That happened naturally the more I performed live. I didn't learn how to scream from someone. I do it without knowing the right way to do it. I support my body with my stomach, relax my back, and scream from somewhere deep inside. I dislike it when women do it in a high voice. Shrill voices aren't my preference, so I think that's why my voice has gotten lower and lower. I am angry, but I don't want people to think I'm hysteric. That's not it. I want people to understand that I'm angry for a reason. People think [a high-pitched scream] is symbolically feminine, so I try to steer clear of that.
–People tend to associate your voice and the content of lyrics without thought, so I understand how you want to escape that. I'm happy I could ask you questions from multiple angles today. I feel as though I'm beginning to see how strategic you are in a good way. I'm so excited to see what you do next.
Haru Nemuri: I'm glad! I want to continue making enough money and music so I can live, create my next piece of work, and perform live.