Aiko Masubuchi, a curator, producer, and translator based in New York and Tokyo, discusses the future of Japanese film.
The clique of American film awards, which have seemed more in recent years to give shows of cultural rather than filmic change, had their boat rocked last March by a newcomer: Ryusuke Hamaguchi, director of last year's Drive My Car and Wheel of Fortune and Fantasy. Hamaguchi's Oscar nomination for Best Picture was the first such nod from the Academy to Japan ever. The obvious issue at hand here is that the stiff-necked Oscars have rarely looked outside of the U.S. at all; the category "Best Foreign-Language Film", renamed this year to "Best International Picture", represents a distaste for the unassimilated.
A sea change may be in the forecast, however. During Hamaguchi's successful world tours with his films, you may have noticed Aiko Masubuchi by his side. Masubuchi is a film programmer, producer and interpreter based in New York and Japan.
During her 5-year tenure as one of the Film Programmers at the Japan Society in New York, Masubuchi introduced a great variety of films made in Japan to new audiences. Recently, she has joined the Japanese Film Project, a group focused on gender equality and labor conditions in the Japanese film industry through her involvement in the Japanese Film Project, and brought an excellent and varied selection of short films to Tokyo through GINZAZA. To tap into her perspective on the international waves of Japanese film, TOKION asked for an interview.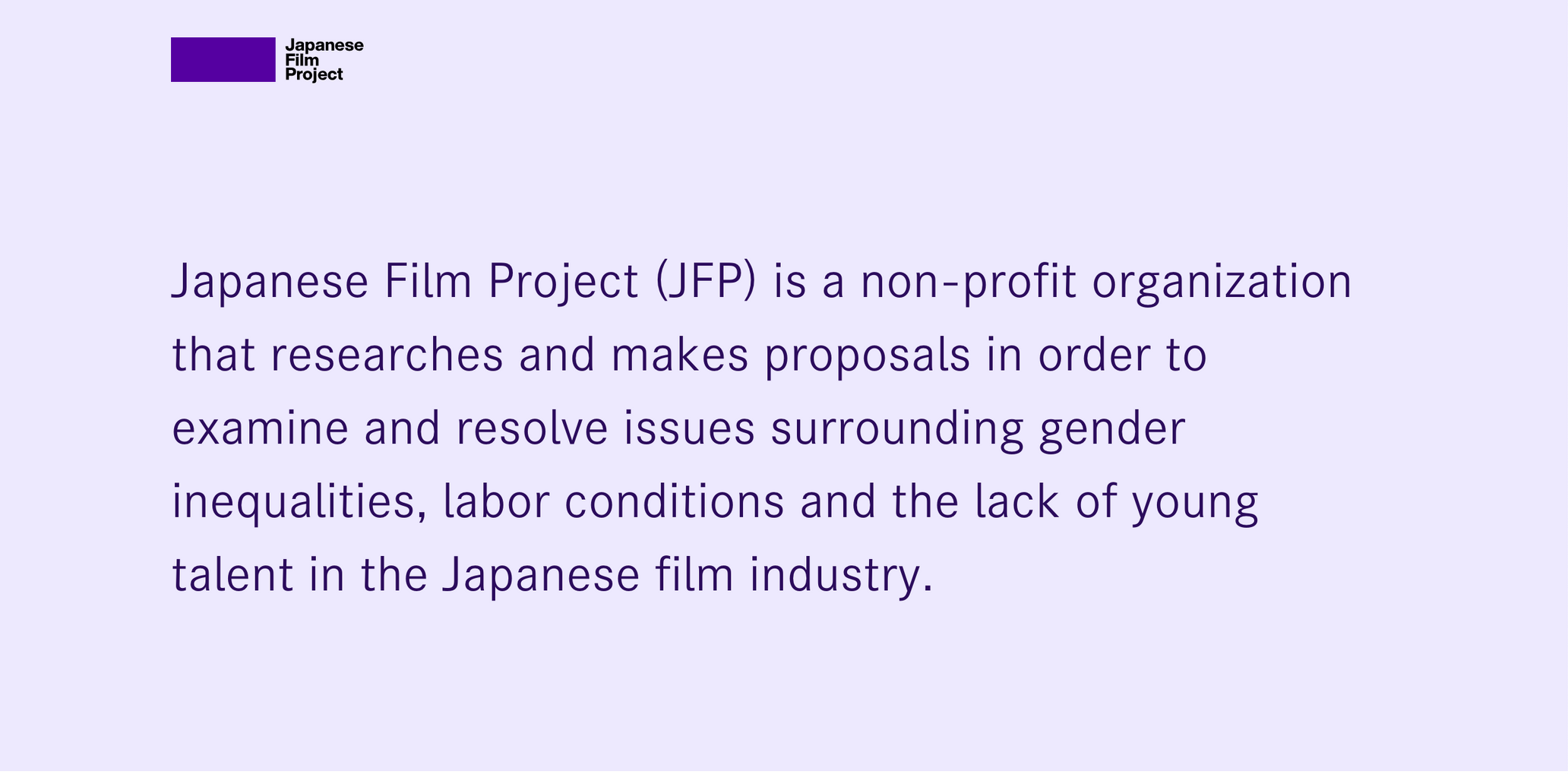 Between translation and collaboration
— Last autumn, you were an interpreter for Hamaguchi during his visit to New York, promoting Wheel of Fortune and Fantasy and Drive My Car. What were those days like from your perspective?
Aiko Masubuchi: A pleasure in every respect. I've known Ryusuke Hamaguchi for a handful of years now and it's a joy to be interpreting for such an intelligent, humble and genuine person. It's been amazing to be able to see him be embraced by the world.
— I remember there was lots of laughter, both nervous and unabashed, from the audience at Wheel of Fortune and Fantasy's Lincoln Center premiere. Has it been the same for Japanese audiences?
Masubuchi: I think so! I will say that US audiences that I've seen films with tend to be much more vocal than Japanese audiences in the theaters. I wasn't at the screening of Wheel of Fortune and Fantasy at Filmex in Japan but I heard that that screening was full of laughter—which again, is quite rare in Japan!
— You recently contributed to Terminal Boredom, a translated collection of stories written in the 1970s and 80s by Izumi Suzuki. What differences stand out for you between the modes of translation and interpretation that you work in?
Masubuchi: Yes. That project was spearheaded by my good friend Sam Bett and his collaborators, Daniel Joseph and David Boyd. I had never read Izumi Suzuki's works until I was invited onto the project and it was really exciting to delve into her world. I do a lot of translating for the page but they're mostly artist writings, lyrics and essays. This was the first time working on a literary translation and it made me want to do more in the future. Translating for the page and interpreting live are very different modes of work for sure. The biggest difference for me might be the element of adrenaline involved in interpreting. When you're interpreting, there's hardly any time to consider different word choices in the way you can mull over different options when you're translating. There's barely any time to edit and revise. You just have to be constantly present.
— Is there a mode of translation which you most enjoy?
Masubuchi: I enjoy both because they present very different challenges and joys. What I can say is that I like to work in collaboration. When I'm interpreting, I feel very much like I'm working in tandem with the person I'm interpreting for. When I'm translating for the page, I've always enjoyed the process much more when I'm working with a good editor or with a co-translator I trust. I like to bounce off ideas with other people I respect.
— Based on your experience as a film programmer— are there conventions of Japanese film that you wish were more present in other national cinemas? Or vice-versa?
Masubuchi: I don't really like to think about film as Japanese or non-Japanese or in terms of national cinemas to be honest. Part of what I tried to do while I was a programmer at Japan Society was to point towards the breadth of films coming out of Japan and try to undo crusty ideas of what a national cinema might be. I believe cinematic influences are international and films are constantly breaking what might be regarded as "conventional."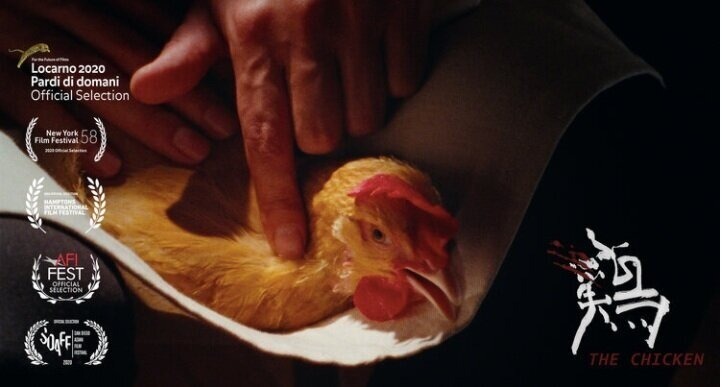 Toward "cinemas that can provide solace and joy"
— How do you think temporary measures taken by film festivals during the pandemic, such as online screenings, will affect their futures?
Masubuchi: I'm not sure to be honest. I also don't know if these online screenings are necessarily temporary. The access that online screenings present for those who hadn't been able to attend film festivals previously is rather exciting.
A short film that I produced called THE CHICKEN certainly benefitted from it premiering at Locarno Film Festival in 2020 during the pandemic when they decided to only premiere short films that year. I don't think that the film would have been seen as much as it did if they had decided to replicate their full festival slate online. What that experience confirmed for me was that care is as important of a factor (if not more) for screening films online. I'm not saying that the choices that Locarno made that year was the only answer or the right answer but, to me, there was a clear curatorial vision and statement behind how they decided to present films online that year. They didn't just move everything onto an online platform and call it a done deal. I firmly believe that how films are presented affects our experiences and hence the film itself. Watching something in a cinema, without our phones, in the dark, is obviously going to be different from watching the same film on our computer screens surrounded by our daily tasks. Watching a film at a local café with your friends is different from watching at a large scale film festival with too many rich people patting themselves on their backs. The way that films are presented, affects the way that films are perceived and I think that's what will affect their futures.
— The film critic Matteo Boscarol recently suggested [in a tweet] that small cinemas are destined to change from spaces in which one exclusively watches films into something "hybrid." What hopes do you have for the future of small cinemas?
Masubuchi: Small cinemas are constantly inspiring to me but I also like to watch films on a very big screen. I want to see more independent cinemas given the space to screen films on massive screens. Mikael Arnal & Agnes Salson wrote a lovely book called Cinema Makers about independent cinemas in Europe and there are some really inspiring and moving stories in there. I'm also working on (a very delayed due to covid) release of a project with NANG Magazine on independent cinemas spaces around Asia that I'm excited to share. My hope is for there to be more cinemas that can provide solace and joy to both audiences and workers alike.
— What are some films you're excited to see (or perhaps present) in 2022?
Masubuchi: Hmm, a series that digs deep into the archives of Shochiku Studios is starting this month at the Museum of Modern Art that I helped co-organize and I have another series in New York at the end of the year. I also programmed a selection of shorts by Nao Yoshigai and Cherrie Yu for the David Ireland House in San Francisco earlier this year that I was told was a packed house! I really love their works and I've been wanting to present their works together for quite some time. I also just concluded the first edition of GINZAZA, a special series of short films that I co-curated with Neo Sora.
A documentary film that I produced called ONE HUNDRED YEARS AND HOPE (百年と希望) directed by Takashi Nishihara, who I respect very much, that opened in theaters on June 18th and a beautiful 45-minute film by Tetsuichiro Tsuta will be having its premiere at FIDMarseille in July! I really hope these films will resonate and find their audiences.