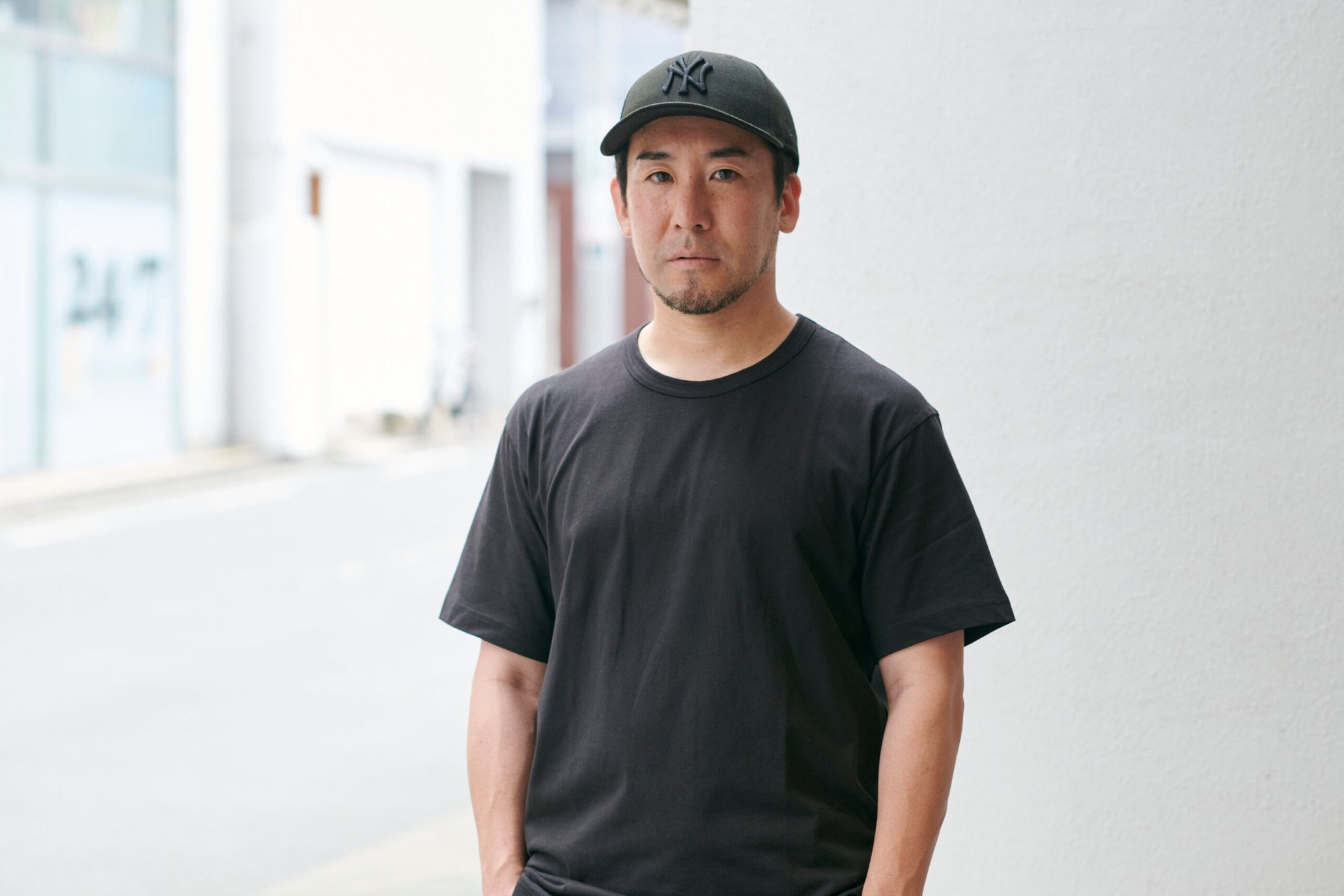 Artist SHUN SUDO divides his time between Tokyo and New York.
He is a self-taught artist whose "pop-styled motifs depicted over classic ink brush paintings" has gained popularity. He has done a lot of collaborations with enterprises as well as people from the art industry. SUDO's fifth solo exhibition in Japan, "Blowin' in the Wind," was held at elephant studio in Tokyo. In addition to nine new original paintings, SUDO exhibited and sold three lithograph works and six lithograph + painting works for the first time.
On the occasion of this exhibition, SUDO released a statement saying that, "my heart has slowly been eroded by the news that comes in from the world every day. I painted a picture to fill the wounded part of my heart. In my paintings, I bury weapons, turn bullets into flowers, think about life while painting, and pray for peace. That is all I can do. But if people who see my paintings think that they want to protect a world where everyone can smile, talk, and laugh with each other, that is enough for me".
We interviewed SUDO at the venue of his solo exhibition to learn more about how he has reflected his thoughts on peace in his works, which at first glance appear to be pop art.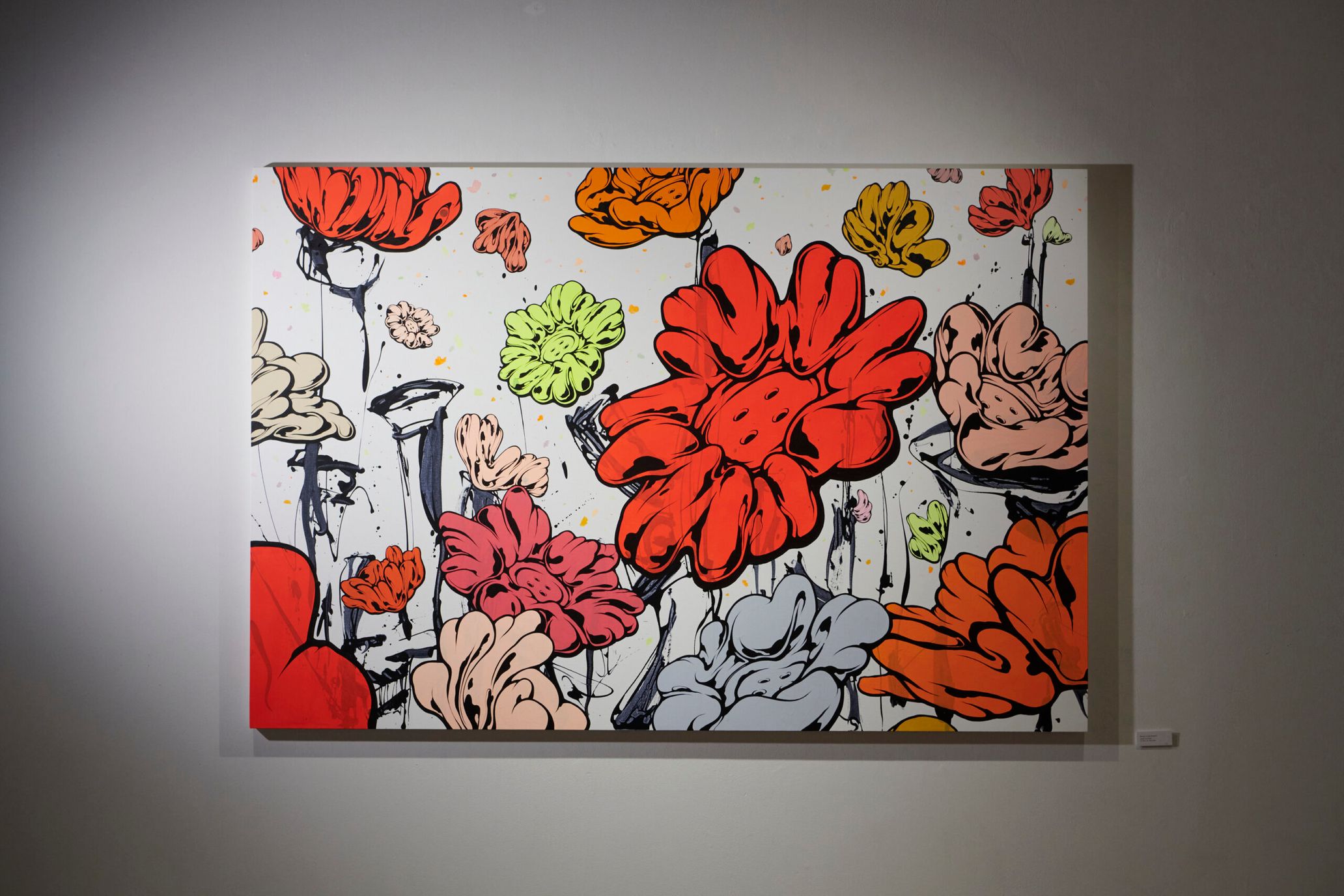 ——Did you take the title of this exhibition, "Blowin' in the Wind," from a Bob Dylan song?
SHUN SUDO (SUDO): Yes, I did. I created the works shown in this exhibition with "anti-war" as the underlying theme, considering what kind of pictures I, as an artist, could create in the current situation where Russia is invading Ukraine.
I named the title of the exhibition "Blowin' in the Wind" at the end after I had finished all the paintings. I thought that the philosophy contained in the line "The answer is blowin' in the wind" in the song linked to my idea about painting in that it does not offer a clear answer. So I took it from the song.
——The works depict motifs associated with war such as grenades, bazookas, and helmets, but at first glance, viewers may not notice them unless they are told, because they are drawn with a pop touch.
SUDO: I don't like to emphasize the theme within my piece; I like it to be "understandable if you look carefully enough." For me, the best thing would be if people first enjoy looking at the pop pictures and get energized or inspired. I would be even happier if they understand the underlying themes in the paintings. Some people may think art is difficult to understand, but I hope that people will enjoy my works as they see them.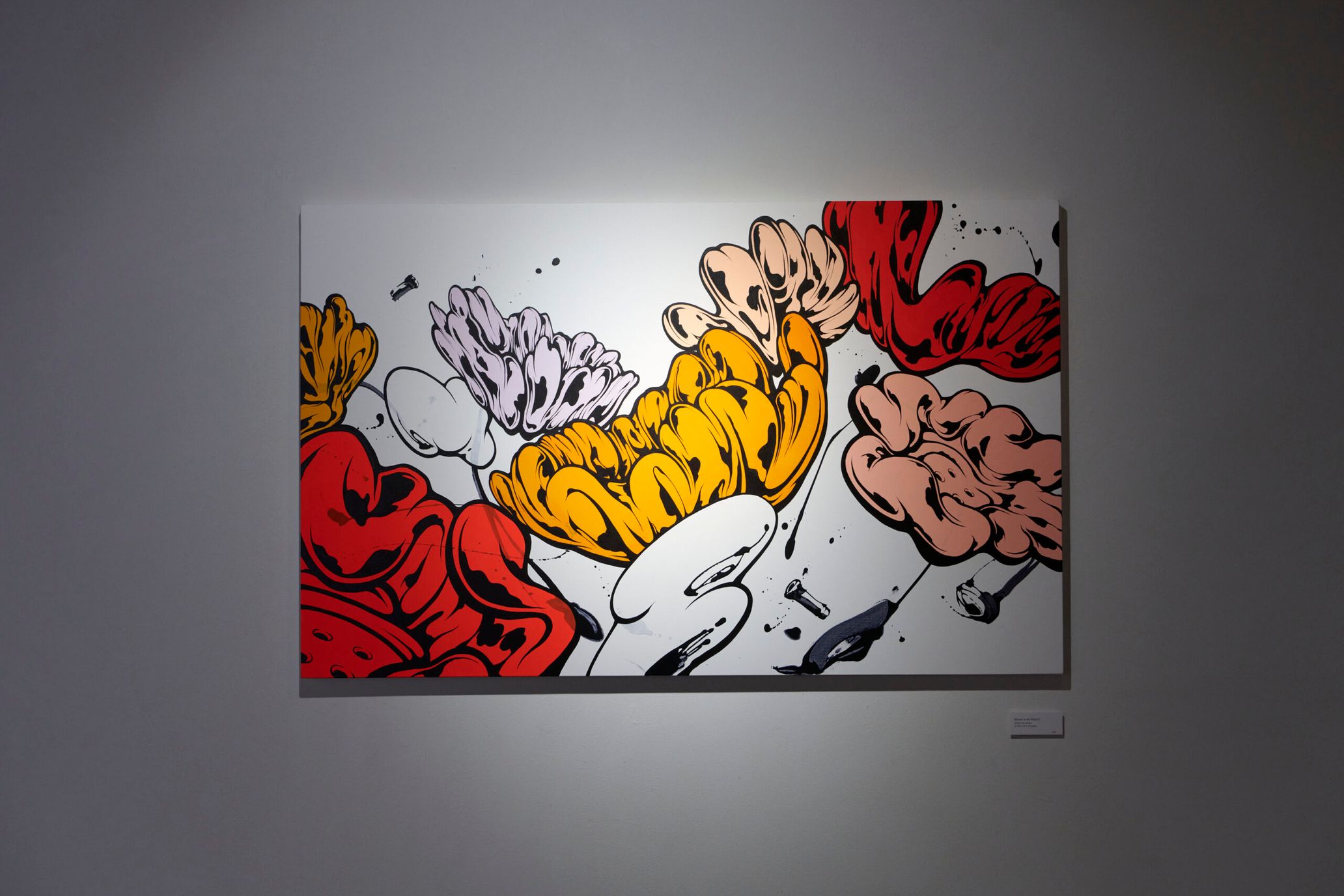 ——I see flowers are strikingly depicted in your works.
SUDO: This is a "button flower," a combination of a flower and a button, which I draw as an icon of peace in my work. It combines the healing image that flowers have with a button, a metaphor of something that connects the world.
When you look at a jacket as a map of the world, buttons exist as a way of attaching fabric to fabric, so this "button flower" represents my wish that Japan will be able to connect the world.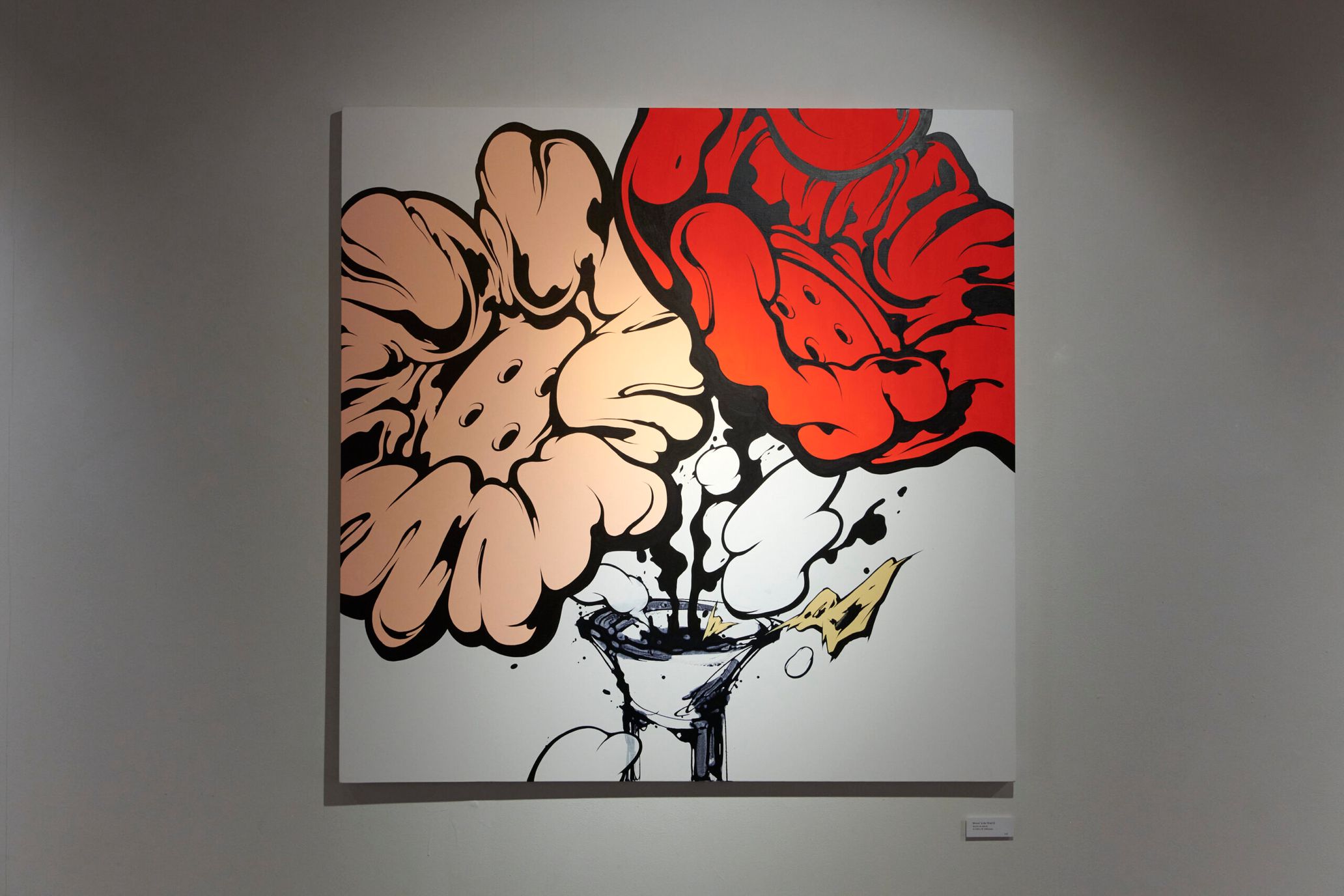 ——Their bright colors like red and orange are very impressive.
SUDO: Since the underlying theme of this project is anti-war, I tried to avoid using cold colors that might give a cold impression, and instead used warm colors that can convey energy. Red is my favorite color, especially because it is the color of the Japanese rising sun flag and passion. So when I see it, I feel energized.
——When you create a work like this, do you put your thoughts on current events or situation in the world into it?
SUDO: Not every time, but depending on the timing. For example, when the COVID-19 pandemic occurred in 2020, I wanted to record what I felt at that time as an artist in my work, so I held a solo exhibition called "2020" at the end of 2020. This time, triggered by the war as a significant event, as an artist, I thought it was important to record in my work what was happening, so I decided to hold a solo exhibition under this theme.
"I felt confident about the results of my first lithographs."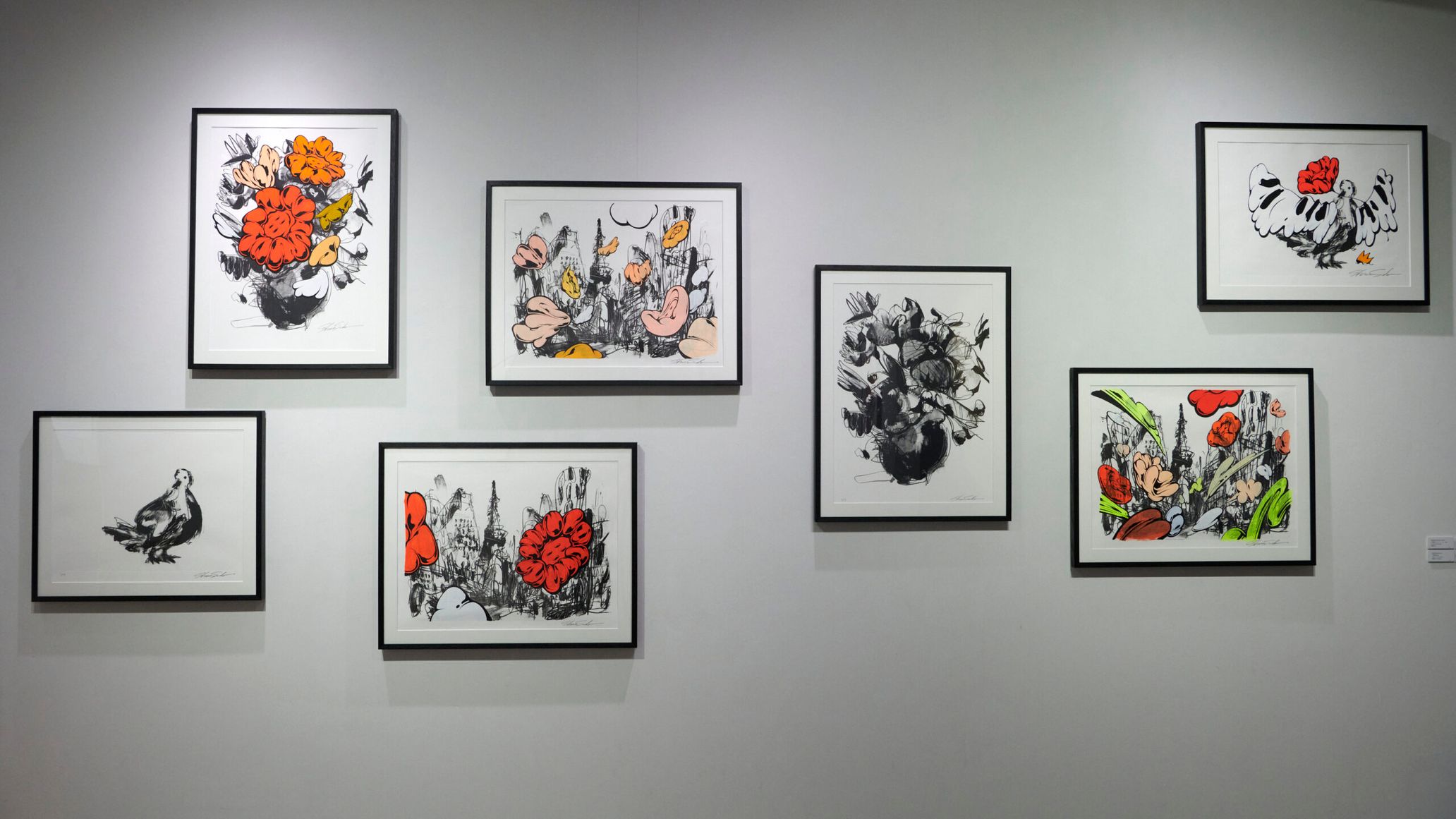 —— What prompted you to try lithography (The printing of an image from a smooth surface of a stone) for the first time?
SUDO: It all started when Masashi Ozaki, a printmaker who has been my friend for a long time, suggested that I try lithography this time. Since artists of the past, such as Picasso, also did lithographs, I wondered what would happen if I tried that old technique myself, so I took up the challenge this time.
——Did you feel confident when you actually tried it?
SUDO: It was interesting. I felt the power of the stones, or rather, I felt as if the stones were making me to draw.
——Did using a new technique expand your possibilities as an artist?
SUDO: Yes, it did. I use a technique called "paint-over," which is based on the concept of "a contemporary artist doing pop graffiti over a classic painting". I feel that printing the base of the painting with lithography, which has a longer history, makes the concept even more compelling.
——Do you plan to continue making lithographic works in the future?
SUDO: After doing this exhibition, I was satisfied with the quality of the black-and-white works, so I would like to have an exhibition only composed of black-and-white works, including paintings.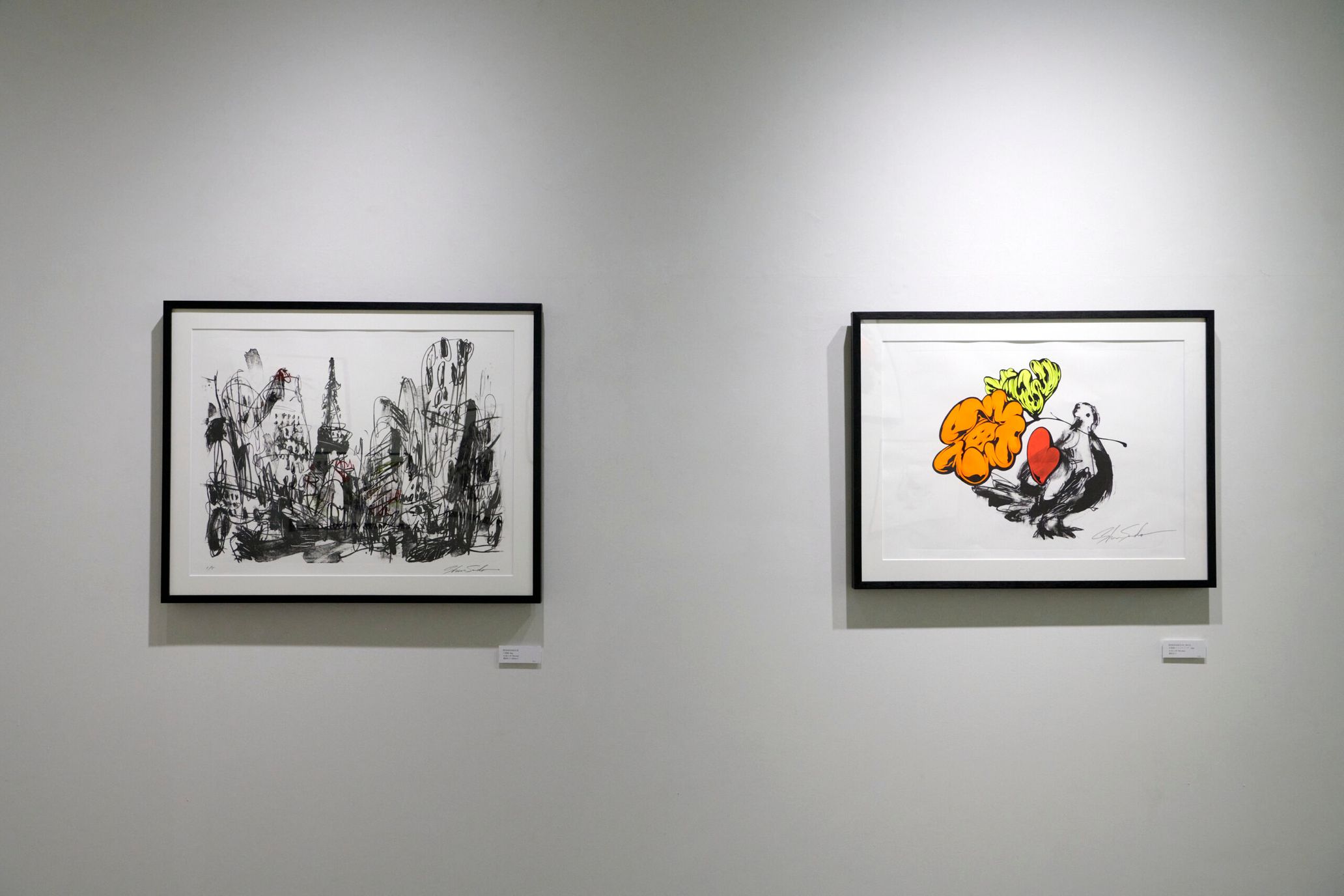 ——Do you have any plans to make NFT works?
SUDO: I have received quite a few suggestions about it, and I am interested in it. But I am still not proactive in doing it myself. I would like to try it when the time is right. For the time being, I am making my art pieces just by myself, so I would like people to see artworks that exist in physical reality.
——In a previous interview, you mentioned that you are planning to establish your base in New York as well. Are you already working on it?
SUDO: I was thinking of doing it after the pandemic, but I am not sure how the situation will develop yet, so I would like to go there once this year, and next year I would like to develop a real plan for establishing a base there as well. New York is a difficult place to live, in a good sense, and I feel a sense of being alive and constantly stimulated. I would like to create works in such an environment.
——Is there anything you would like to try in the future?
SUDO: I would like to try my hand at sculpture and three-dimensional works.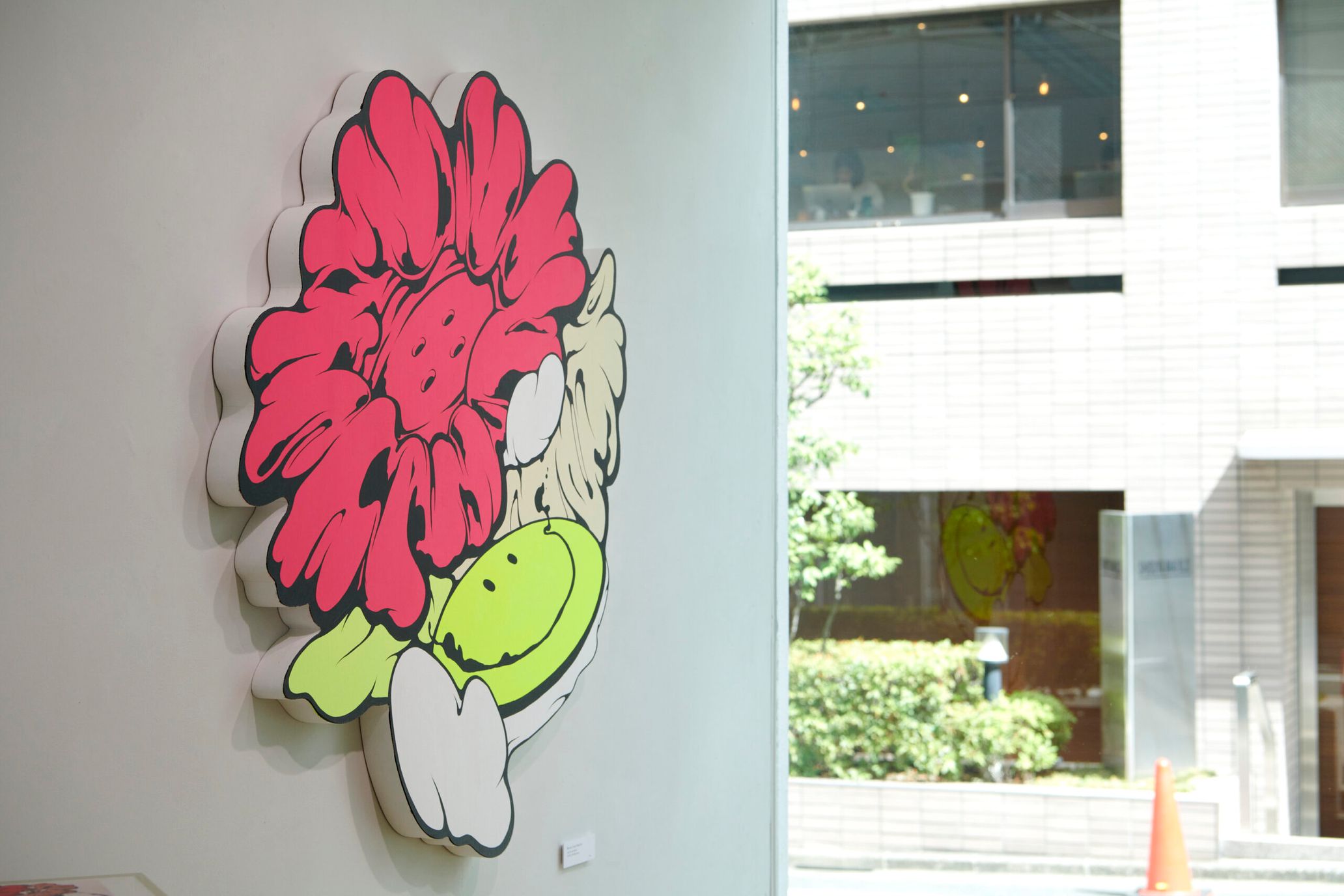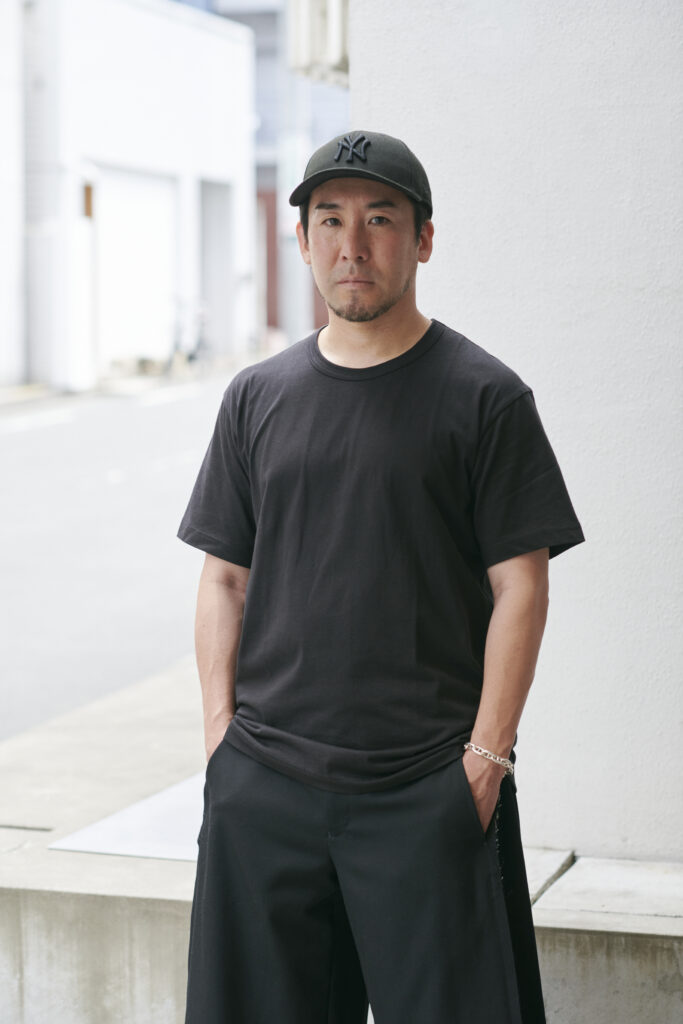 SHUN SUDO
Born in Tokyo in 1977, SHUN SUDO learned art through the sensibility he gained while traveling the world. His works are characterized by a delicate touch reminiscent of ink painting, street-styled pop colors comparable with those of graffiti, and fantastical images of creatures and flowers inspired by movies, music, sports, nature and animations. His works of art, which are not confined to a single genre, have been attracting international attention in recent years. In 2015, he held his first solo exhibition "PAINT OVER" in New York. He has collaborated with many global enterprises, and his creative practices continue to inspire the domestic and international art scenes.
https://www.shunsudo.com
Instagram:@shun_sudo
■SHUN SUDO solo exhibition "Blowin' in the Wind" produced by WATOWA GALLERY
Dates: July 9-24, 2022
Venue: elephant studio 1-2F
Address: 2-7-4 Shibuya, Shibuya-ku, Tokyo
Hours: 12:00~19:00
Holiday: Wednesday
Admission: Free
http://www.watowa.jp/news/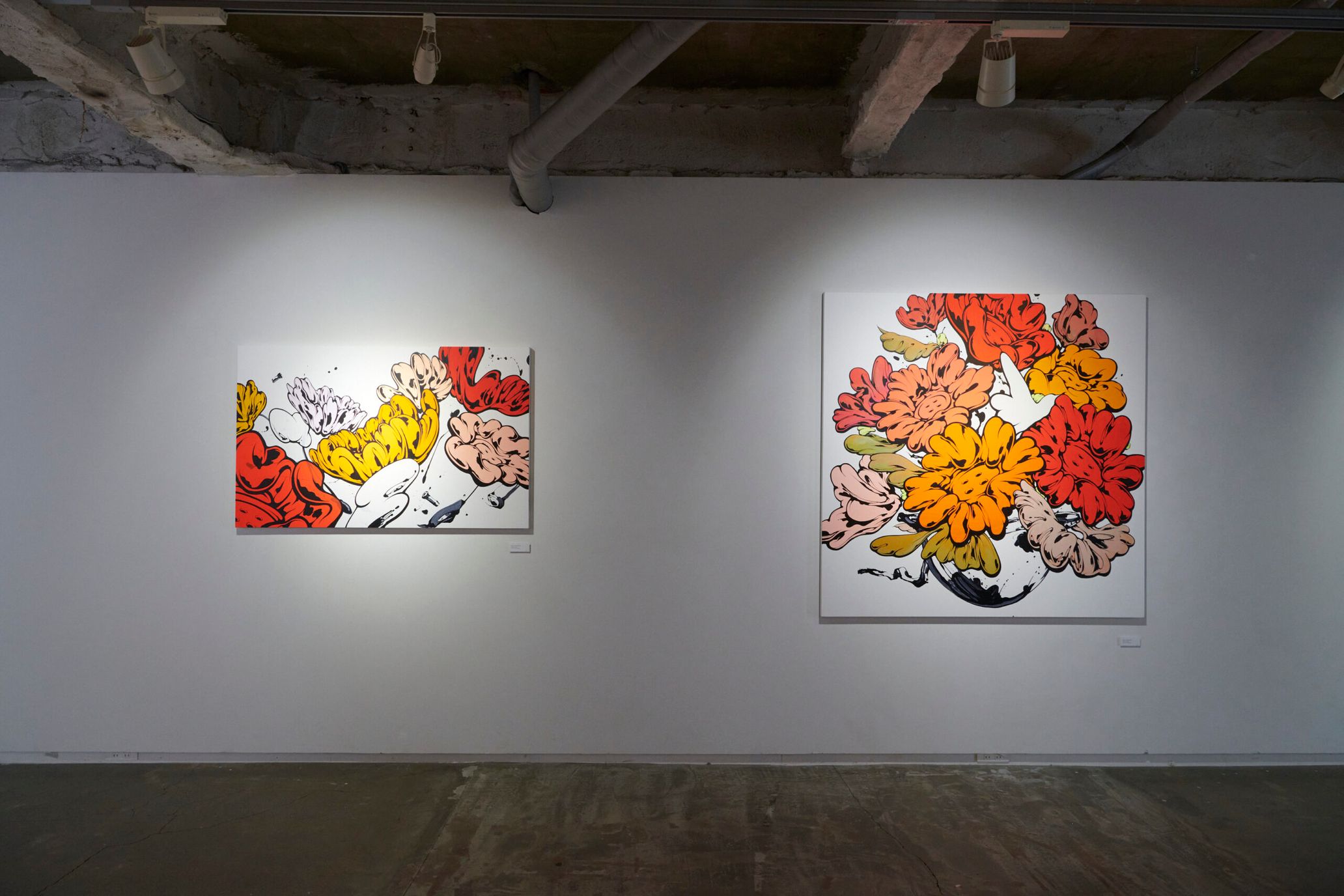 Photography Yohei Kichiraku
Translation Shinichiro Sato