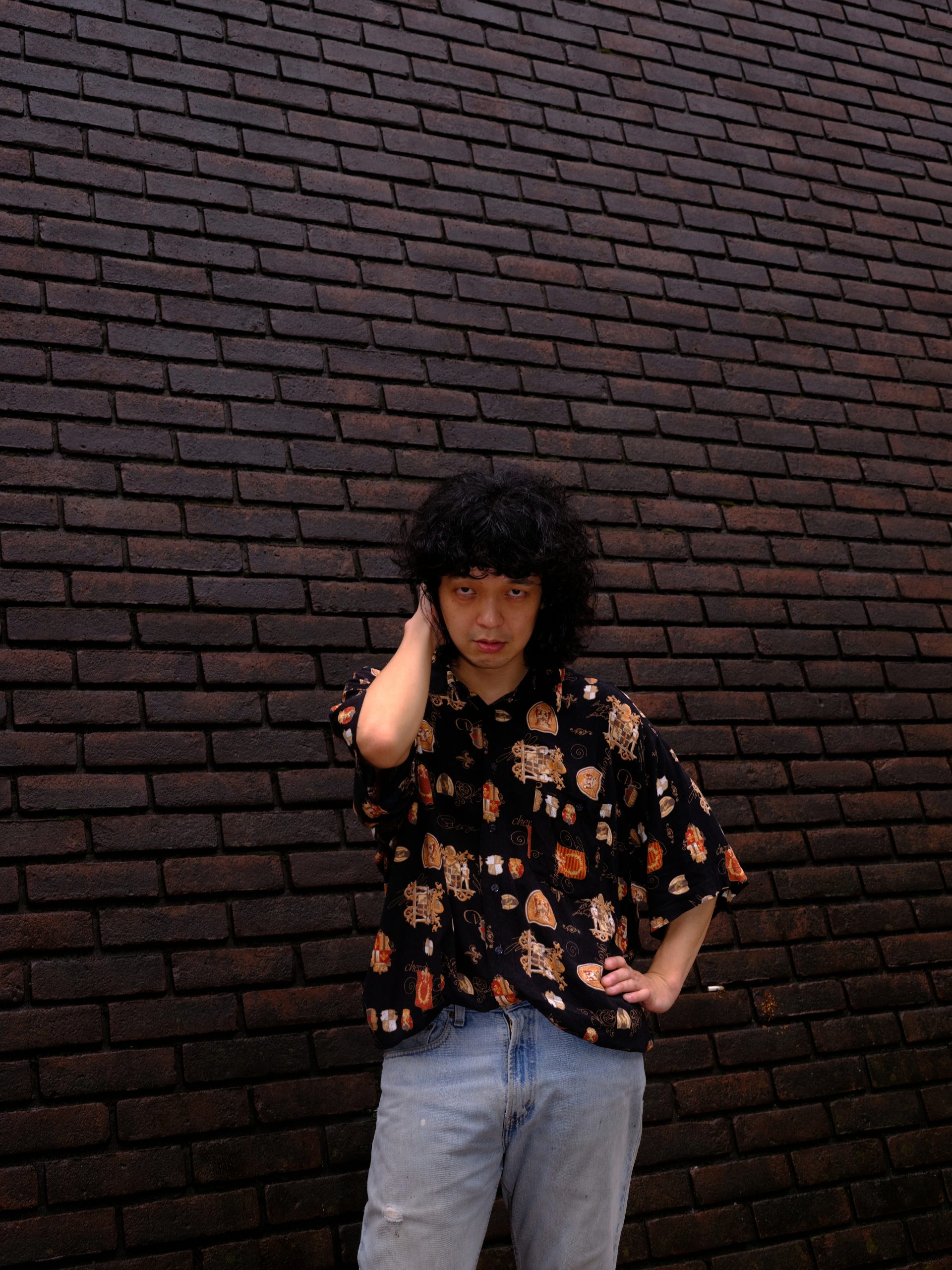 OTOGIVANASHI is a four-piece band formed two decades ago. Us, their latest album released in June, is surprisingly full of sweet, poppy songs. On Nagame, released in 2018 and considered by Arima as the band's best work, they reached a point in their musical vision where they wove together minimalistic production and quality melodies. OTOGIVANASHI introduced a psychedelic and neo-soul theme on Realize, which was digitally released in 2019 and physically released in 2020. But the band describes Realize as something akin to a compilation album. The shocking reason it's not considered an original album will come to light in this interview, but there's no doubt the fruition of sound and voice in Nagame and Realize created OTOGIVANASHI's most openly pop album to date, Us. What's more, they're having a solo show at the Hibiya Open Air Concert Hall on August 13th, the biggest venue the band will play. The frontman, Kazuki Arima, told us the dramatic story that led OTOGIVANASHI to the present day.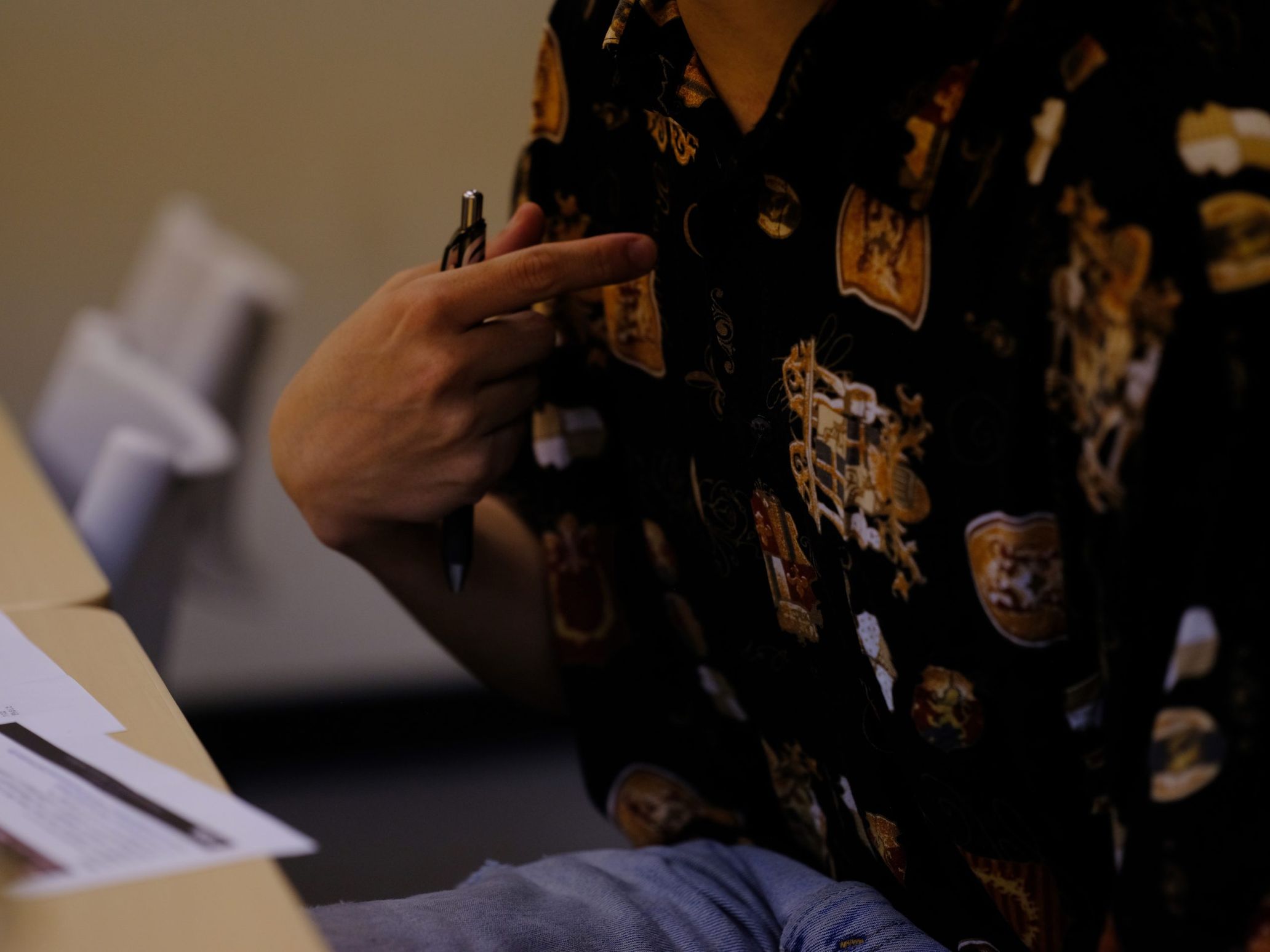 –You were then able to make, Nagame, which you all regard as the best album you've made.
Arima: Yeah. One of the paths we should take became clear with Nagame. Louis Vuitton approached me when we were talking about what we should do. They never published the photos, but we're so lucky we had the chance to make music that was opposite from what we had done in the past. Realize is the result of that.
–Is there a possibility you would've experienced burnout had you not made Realize?
Arima: I would've. When the first song off of Nagame, "Homework," was complete, I felt like we made what we wanted to for a long time. I looped the same chord progression and changed the soundscape within that. We reached the ultimate form of changing the soundscape with the guitar. The only thing left to do was to evolve our sound. It's like how Radiohead made OK Computer, and when people expected them to make something similar again, they made Kid A. That's what we did with Realize. I was elated about that.
–You explained it perfectly.
Arima: And then we made Us. Everything fell into place. Utamaru-san (of Rhymester) went on After 6 Junction (a TBS radio show) and said, "This album is by a rock band, but it doesn't stay within that category. It's appealing to someone like me too." That touched me.
–Which song drove the album-making process forward?
Arima: The first song, "Falling." I wanted it to sound hip-hoppish in how the melodies existed in loops. Also, I wanted to write lyrics that weren't in your face but stayed with you for some reason. I intentionally didn't want them to sound either masculine or feminine. I never really did that, but I wanted it to sound more neutral than before.
–Did you want to combine the state of modern society with your artistry as a songwriter?
Arima: Yes. We're indeed becoming more of a gender-neutral society, but I always didn't like it when people would say things like, "Men should listen to rock music." That always made me feel alienated, and once covid hit, I started seeing news surrounding toxic masculinity. News stories about film directors sexually harassing people made me sick, and it made me realize that sort of thing was prevalent in my generation, as someone born in 1981.
–Things like discrimination out in the open and the encouragement of violence.
Arima: Yeah. I went to an all-boys school, so the vibe was: "Boys should be this way!"
–Like unspoken rules about machismo; "You're not a man if you don't hit back."
Arima: Yes, yes, yes. I couldn't fulfill such things as a man in that environment. I mean, I am straight and even got married. But I went through a divorce last year.
–I didn't know that.
Arima: Yeah. When we got divorced, there was part of me that couldn't "act like a man." I wanted everyone to listen to our songs feeling like the protagonist because of what I went through. It's a shock to think I started writing songs this way after turning 40 and confronting my inner battles.
Aiming to make an album that people could listen to anytime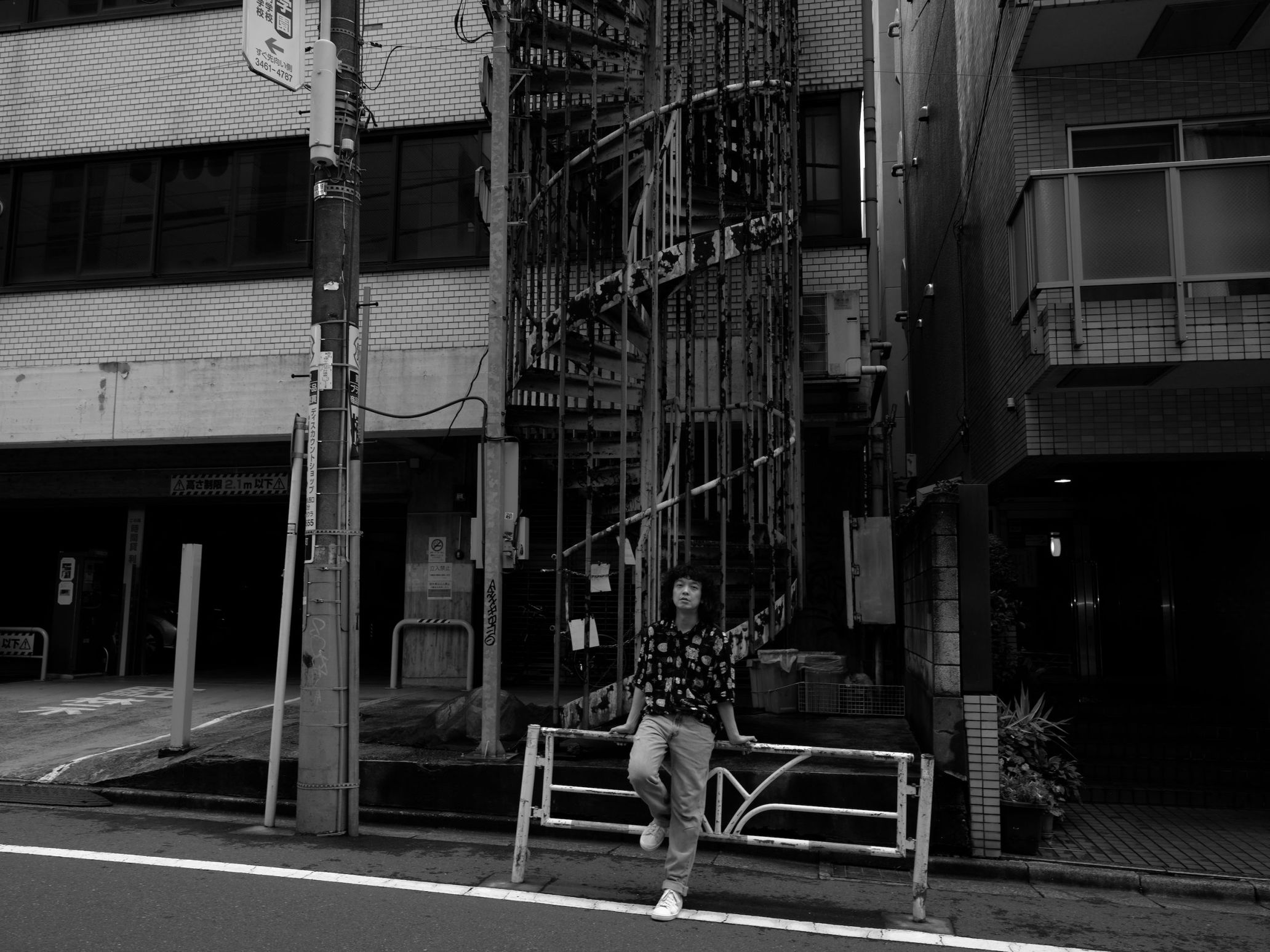 –There have been many changes in the indie scene since you've been a part of it. There was a time when bands that were rough around the edges were considered indie, and there was another time when getting responses from an American audience was thought of as the height of indie music. Keywords like indie Tokyo and city pop took on a life of their own, which led to indie musicians drawing from Black music, contemporary jazz, hip hop, and various electronic music to channel their style of music. That's where we are today. There are so many layers, but I feel like Us looks at previous trends in indie music from a pop perspective and responds to them.
Arima: That makes me so happy. I agree. In the beginning, we were always thinking about how we looked because of what our peers were doing. We knew early on that punk fans wouldn't like our music. Although we were like, "This is who we are, so we don't care," rock bands were popular then, so we thought we had to make songs in a particular style to perform with other bands. By the time we made Realize, that sort of thing didn't matter anymore. It was like a weight was lifted off our shoulders. When we were thinking about what type of album we wanted Us to be, we wanted to make something anyone could listen to at any time and feel good, like Kenji Ozawa-san's Life. I wanted to make albums like that moving forward. That way, we wouldn't have to worry about trends, and our music could reach people.
–That makes a lot of sense.
Arima: I wanted to make an album we could listen to forever.
—Us is a sweet, poppy album, but for residents in Tokyo, it can sound like different things. At times, the album could make people picture another world, one that's on the opposite side like Stranger Things.
Arima: Oh, I see. There's a lot of blank space in the lyrics and sound. Do you know Licorice Pizza by Paul Thomas Anderson?
–What a coincidence! I'm seeing it tonight (laughs).
Arima: No way! I watched it and thought it was just like Us. It made me feel like, "If I make lovesongs by writing down what I genuinely feel, then people could project their feelings onto my songs and feel moved by them." I'm glad the film made me feel that way. I'm sure you'd understand once you see it.
–It's hard to say this the right way, but I'm impressed you were able to write love songs after going through a divorce.
Arima: That might be because of how I can see the bigger picture in terms of myself. Same with not feeling manly enough, but I won't change no matter how much I struggle. Our band's at a good place right now because of other people. Technically, my bandmates are the "other people," but I interact with them like they're me. That's why I get irritated and have arguments with them. But the fact that my bandmates tell me they want to be in a band with me gives me no room to bring myself down. That's made things easier for me. When I thought about who I am as a person after the divorce, I realized I just happened to be a very feminine man. I wrote the lyrics because I was like, "I'm just going to do me!"
–You could reach that state of mind because you continued playing with OTOGIVANASHI.
Arima: Right. I'm glad I kept at it. I wouldn't have discovered such things about myself without the band.
Playing at the Hibiya Open Air Concert Hall, the biggest venue OTOGIVANASHI's performed at thus far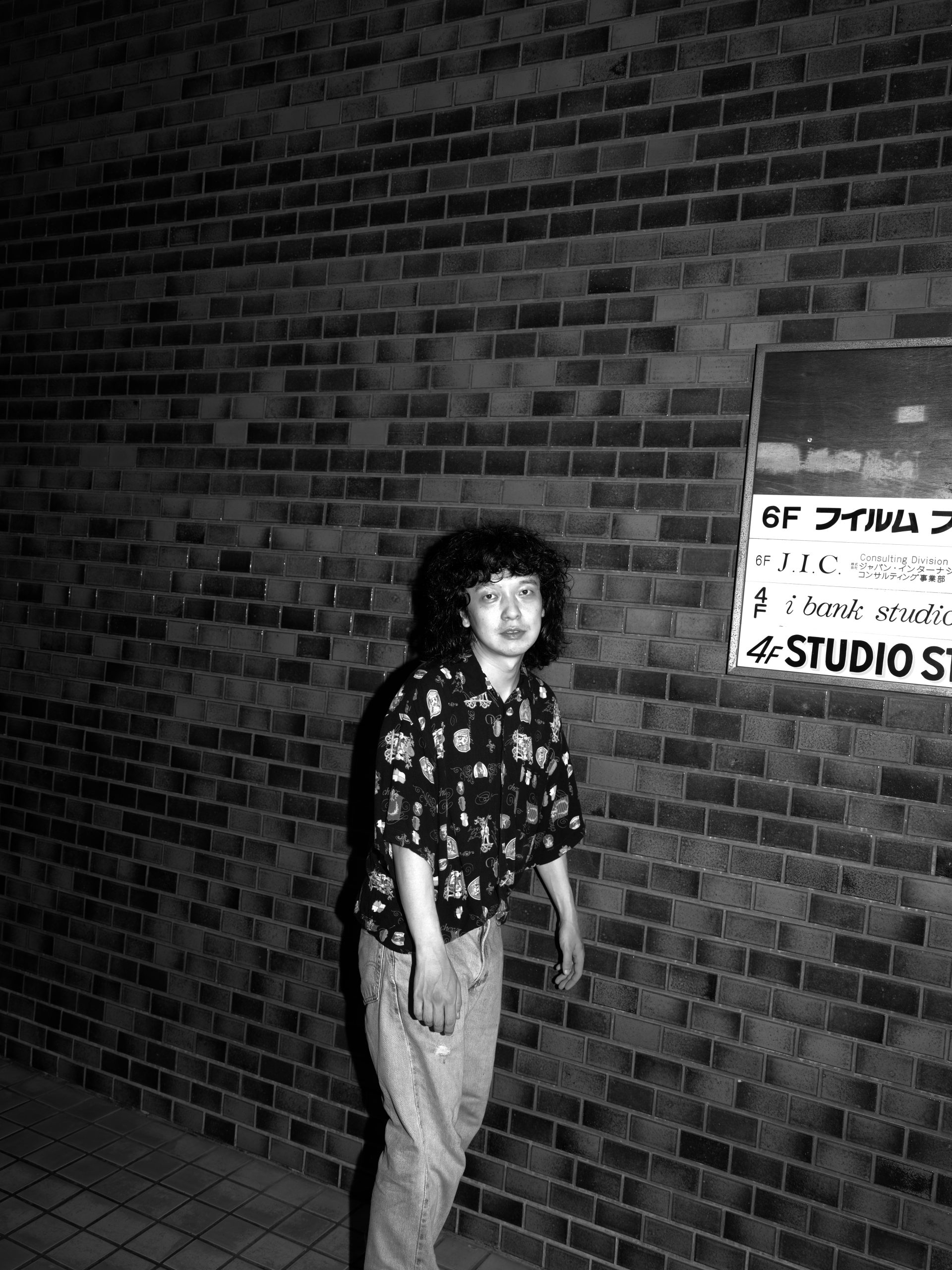 –You talked to me about how you got to where you are today in a lighthearted manner. You could've talked about what you've been through with a heavy tone, but you didn't. That's a charm of the band and you.
Arima: I really could talk about everything seriously if I wanted to (laughs). But I make pop music, so it's whatever.
–I'd like to ask you about the band's solo show at the Hibiya Open Air Concert Hall on August 13th. This is the biggest venue you'll play at without other acts, right?
Arima: Yes. I'm so scared because it's the biggest venue. If possible, I'd like not to do it (laughs).
–But winning the raffle to play at an outdoor venue is hard because of how competitive it is.
Arima: Yeah. Last year, a live house we play at the most called Shindaita Fever asked us if we weren't going to do something big for our 20th anniversary. But we've done things our way and had no intention of doing something celebratory. Then, Fever said, "Let's apply to the raffle and do something together!" We did it for a year, and Fever ultimately won our slot for August 13th.
–That's the most substantial proof that you're loved as a band.
Arima: I feel the love. I'm so grateful for it. We wouldn't have been able to play at an outdoor venue without the live house. We want to keep the mood on Us going and mark this as the start of the next decade. I want the audience to have fun in a carefree way; I don't have a fixed idea about it. I hope the show reminds people of what music should be like.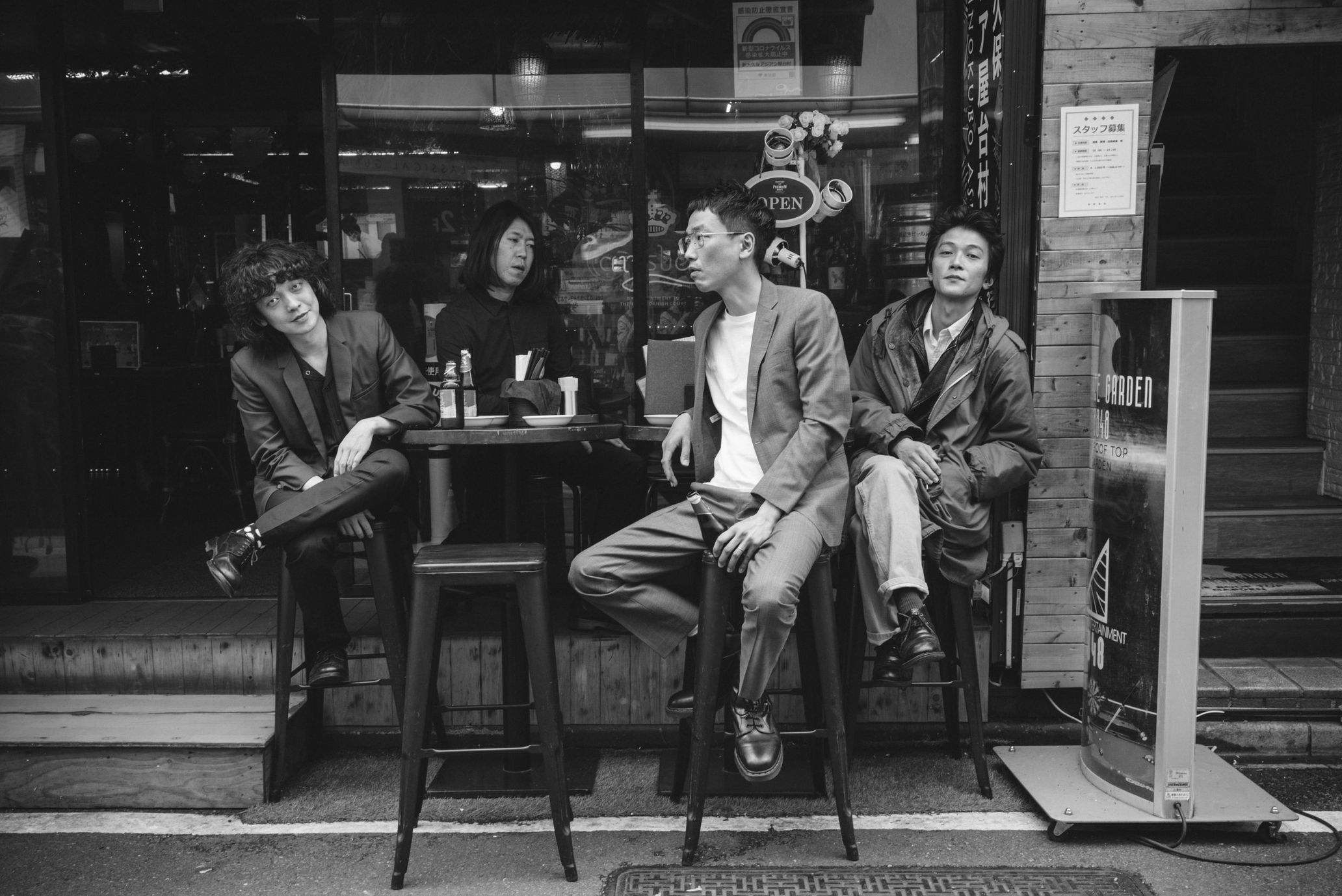 OTOGIVANASHI
OTOGIVANASHI is a four-piece band comprised of Kazuki Arima (vocals, guitar), Kenta Ushio (guitar), Hirotaka Kazama (bass), and Keisuke Maekoshi (drums). The band was formed in December 2000. OTOGIVANASHI has released 11 albums until 2021. The band's collaboration with director Yuki Yamato on "Cosmos" from their first album with Felicity, Culture Club (2015), and the film OTOGIVANASHI Mitai continues to create a devoted following. People in different fields haven't stopped declaring their love for the band, and how they never stop pursuing new musical expressions even after the band's 20th anniversary. OTOGIVANASHI released the long-awaited Us in June 2022. They're playing a show titled "Our Vision" on August 13th at the Hibiya Open Air Concert Hall. They continue to make music based on the concept of "Mysterious, poppy rock n roll by a Japanese band."
http://otogivanashi.com
Twitter:@otogivanashi
Instagram:@otogivanashi
https://www.youtube.com/channel/UCd4QzATsDnJqvwG9pmmX6NA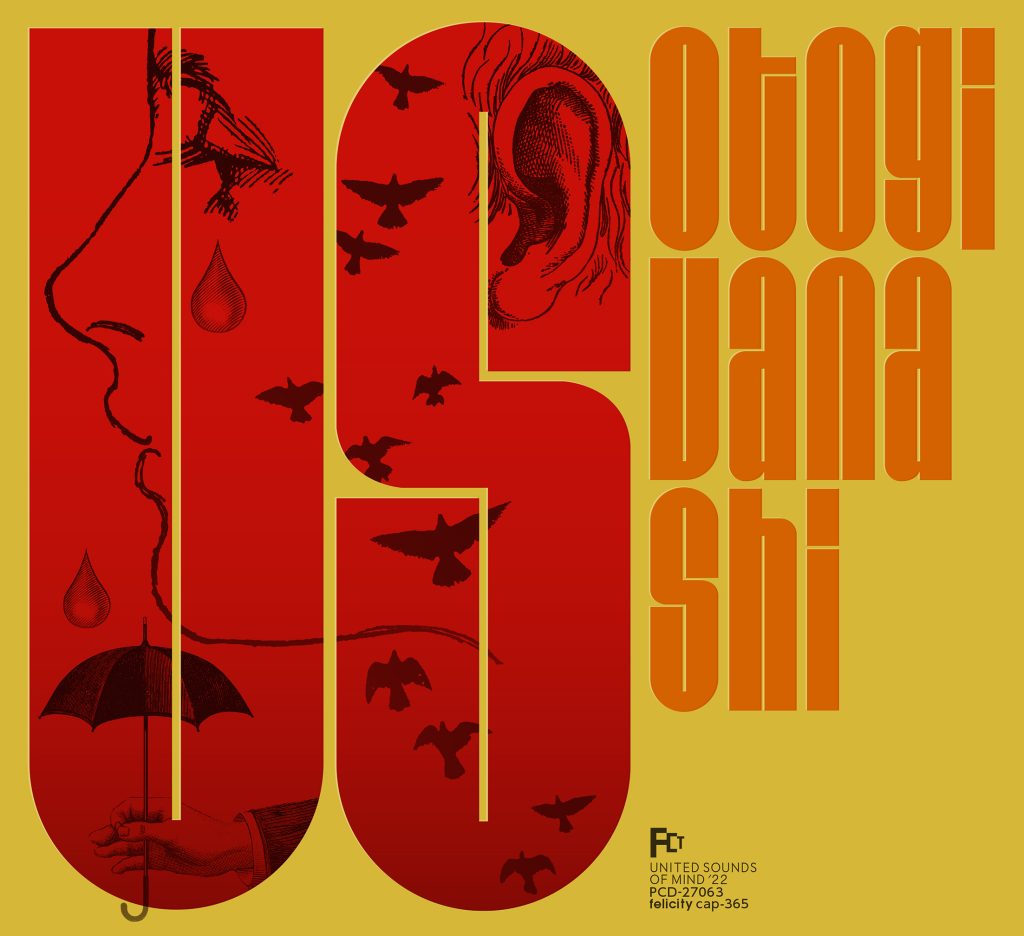 ■OTOGIVANASHI 12th album『US』
Label : felicity / P-VINE
¥2,970
Track List
1. FALLING
2. BITTERSWEET
3. DEAR
4. ROLLING
5. RINNE
6. VOICE
7. VIOLET
8. SCENE
9. VISION
10. ESPERS
https://p-vine.lnk.to/cvpf3d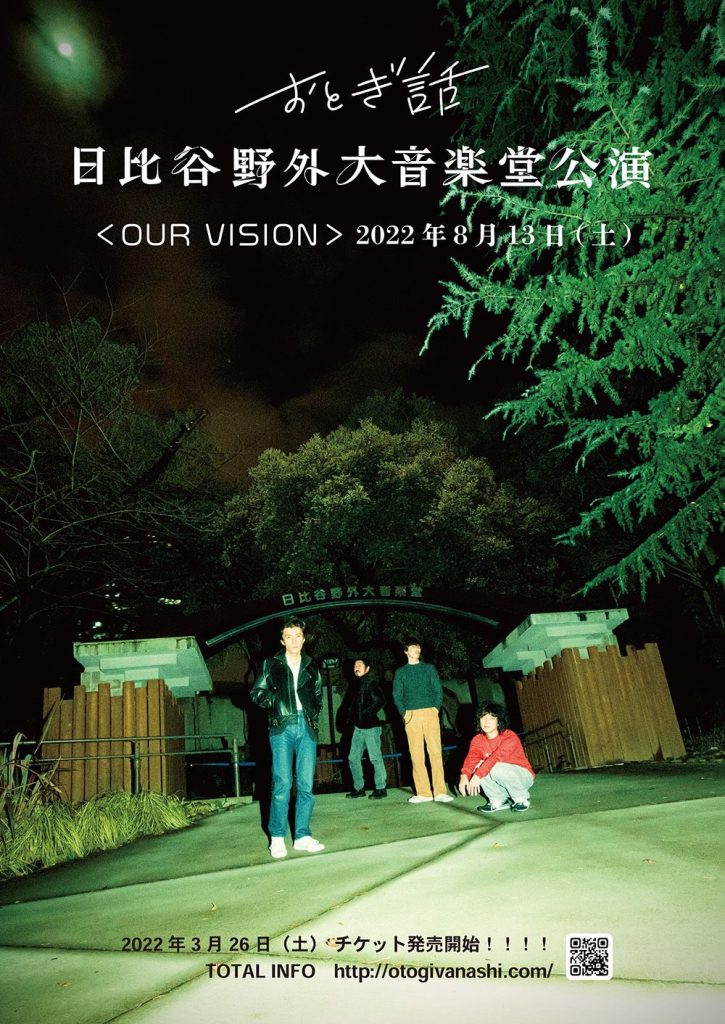 ■Hibiya Open Air Concert Hall<OUR VISION>
August 13, 2022
OPEN16:00/START17:00
¥6,600
Translation Lena Grace Suda
Photography Ko-ta Shouji
Edit Atsushi Takayama(TOKION)