Certain smells will always accompany distant memories of childhood, spending time with a loved one, and traveling to another country. Bits and pieces of olfactory memories always evoke a surge of emotion.
Ben Gorham, the designer of European contemporary luxury brand Byredo, creates scents tailored to universal memories. The brand's popular staples are its unique, memorable scents in minimal bottles.
With a past that sets Gorham apart—he used to be a basketball player—he continues to branch out, from makeup to eyewear. Through this interview, we take a look into the world of Byredo by the ingenious Ben Gorham.
Transforming experiences into fragrances
–I heard the catalyst for you to pursue a career in the fragrance industry was meeting renowned perfumer Pierre Wolff and being fascinated by the relationship between scents and memories. Do you have any memorable smells?
Ben Gorham (B.G): Pierre Wolff opened up something new within me. Until I met him, I had never thought of making fragrances as a business, but I realized my childhood memories are full of scents: the aroma of Indian spices at home, the cologne my grandfather used to use, and the smell of babies reminiscent of my daughters.
–Byredo has a lot of alluring, unique scents that use ingredients from India, where your mother is from. How do you get inspiration and ideas?
B.G: I have a habit of taking notes. I jot down the things I see and experience, so that I can think about how to transform them into scents. I have hundreds of notes on my phone and notebook, so I develop ideas from there. I flesh out the ideas, and if I feel something solid from one, I can turn that into a fragrance. My ideas for a unique fragrance grow and change shape until I reach a point when I can come up with clear instructions for the perfumer. That can take up a lot of time. I try to communicate my emotions to the perfumer so they can understand me.
For instance, Mister Marvelous was inspired by a classic men's cologne from my childhood, but it has a modern twist. It combines expected and unexpected ingredients, like bergamot, lavender, bamboo, and cedar wood.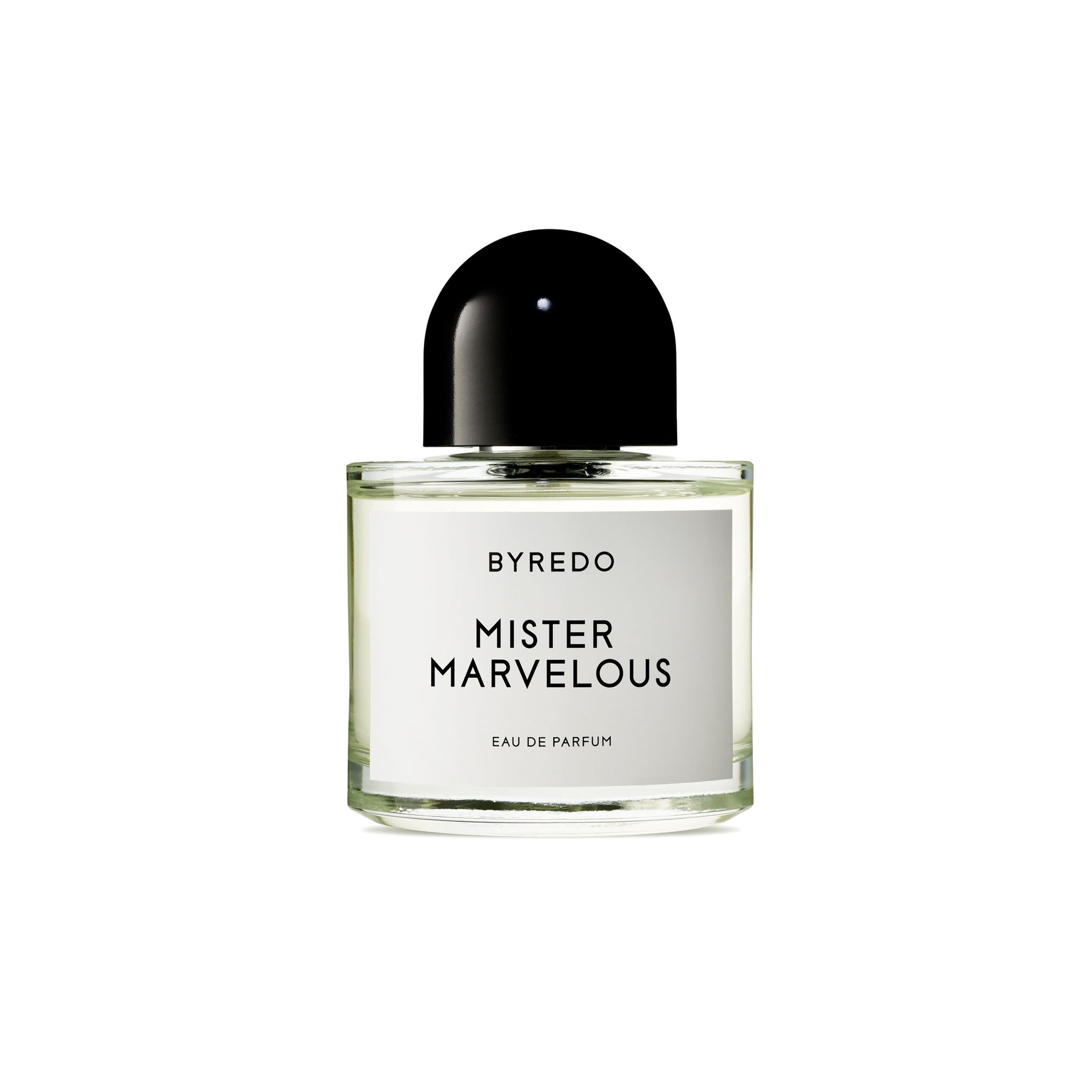 –I heard the philosophy of Japanese culture inspires you. Could you expand on that?
B.G: I'm greatly influenced by the contrast between Japan's advanced technology and culture. The Japanese philosophy of style is very playful and full of self-expression. Things I don't see at home are happening in Japan, so I always feel inspired when I visit the country.
Working with the best artists and craftsmen no matter the product
–You have a pop-up shop in Shibuya Parco, starting from January 28th, for twelve months. What has the response been like? The climate is different between Japan and Europe, but are the preferred fragrances different too?
B.G: We've been getting unbelievably enthusiastic responses from the pop-up shop in Shibuya Parco. I'm glad we could enter the Japanese market and talk to customers and staff. I don't have evidence of whether people in different countries prefer certain scents. That's why my approach to fragrances is fluid. I feel that everyone interprets scents in their way, which is the highlight of each Byredo product.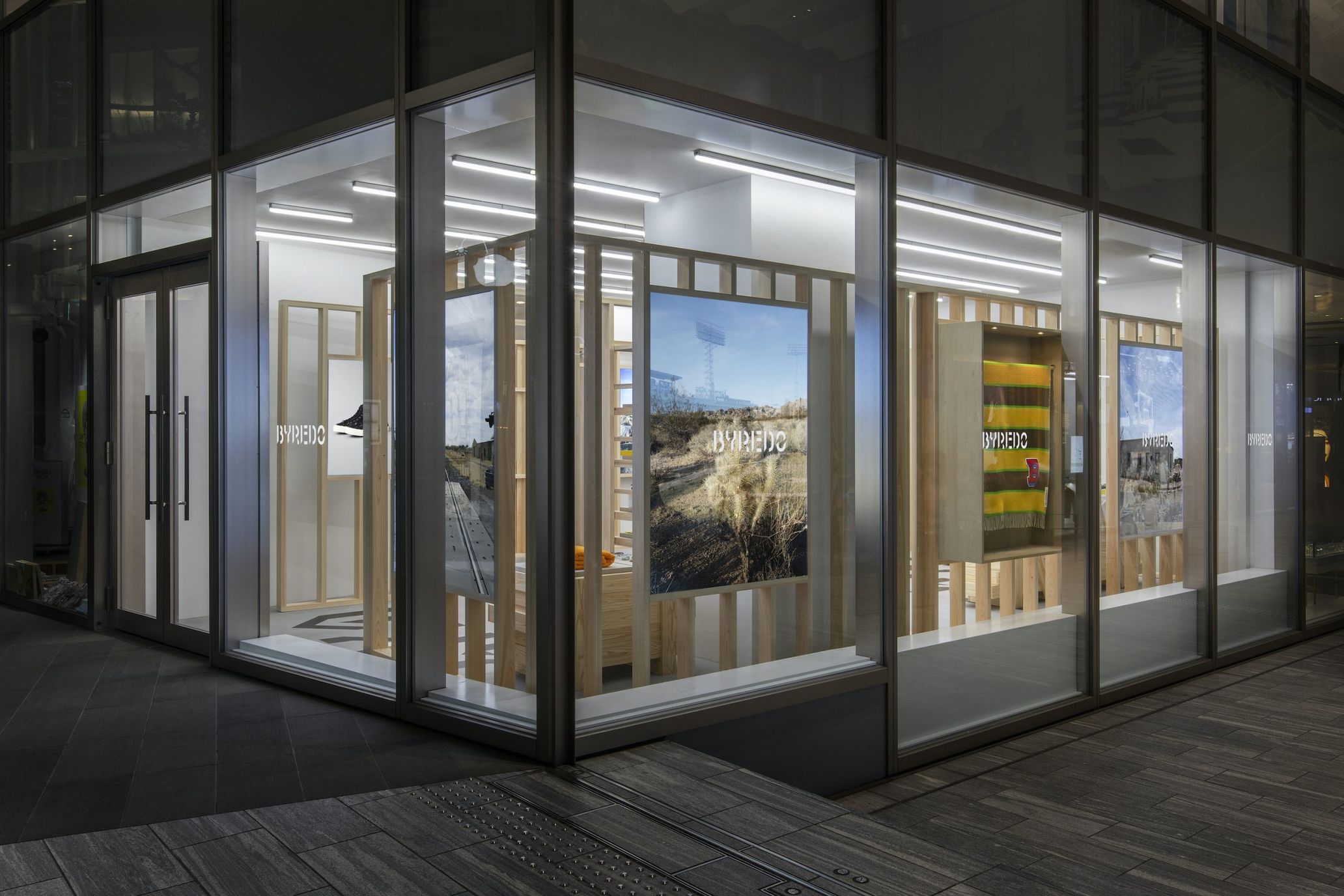 –People often have a feminine or luxurious image of fragrances, and I feel that affects bottle designs. But Byredo's designs are minimal and even have an artistic look. Are there any factors you focused on when designing the bottles?
B.G: The bottle designs are strongly inspired by Sweden, where I live. Swedish society has a minimal aesthetic, so I think the Swedish ethos is reflected in my fragrances and designs. Although the designs are an essential factor that communicates emotions and ideas, the inside of the bottles is what I need to focus on. Our bottles have a simple design because of that reason.
–What about your makeup line? The vivid and metallic colors, as well as the sculptural designs, are impressive. B.G: I put the emphasis on creating makeup products that are like confidence-inducing totems.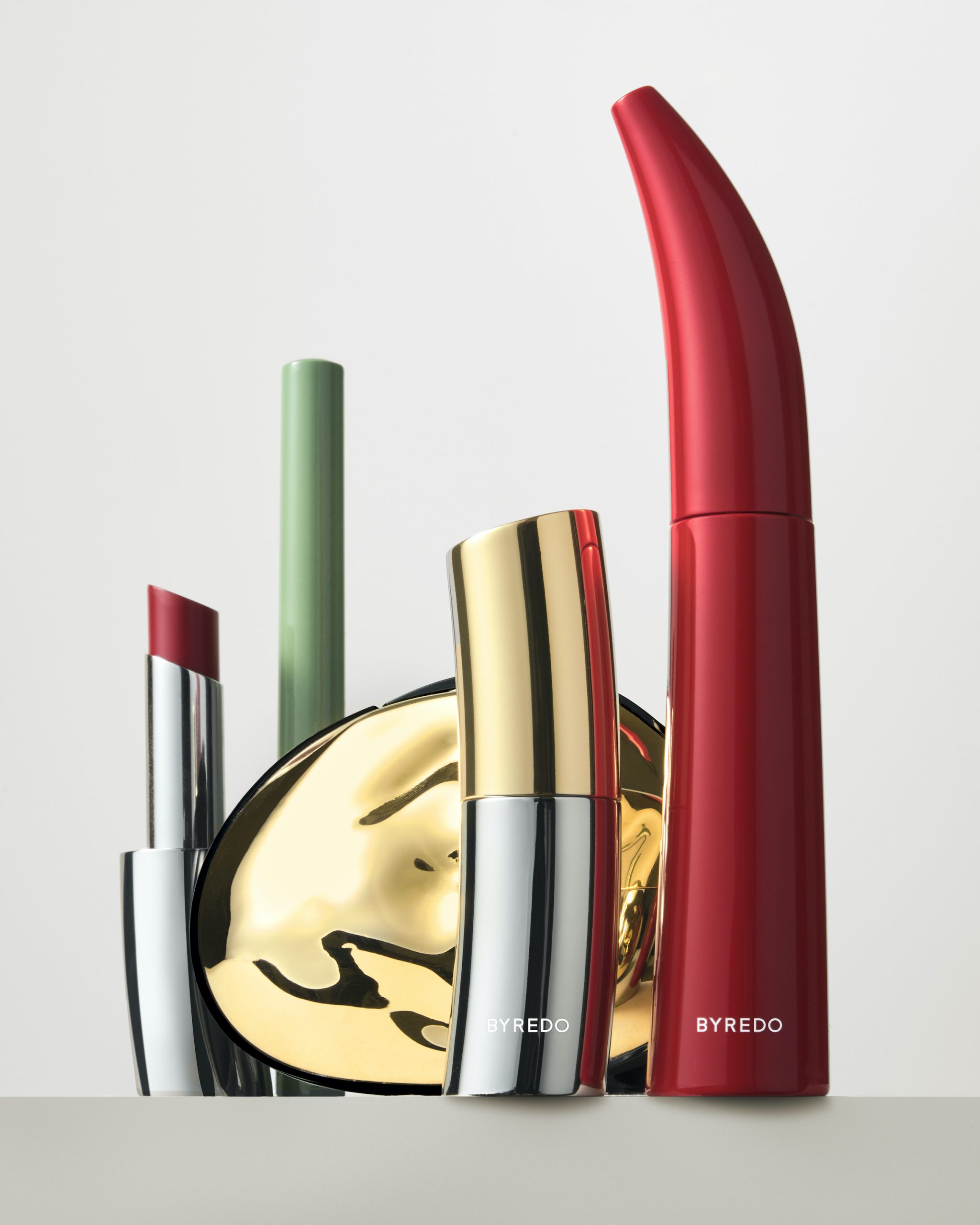 –Your products are made with traditional craftsmanship. Could you explain how they're made?
B.G: I try to work with only the best artists and craftsmen, no matter the product. We recently put out new eyewear made by craftsmen in Fukui, known as the birthplace of Japanese luxury eyewear. They make the best quality frames with a specialty in traditional manufacturing processes with an eye for detail.
–In any field of the world, sustainability is seen as crucial, and in turn, craftsmanship has been changing. Do you think the same should apply to fragrances?
B.G: Yes. I believe the fragrance industry shouldn't be left behind in sustainability efforts. At Byredo, we've changed our packaging and manufacturing process. We're always searching for new ways to change. Nothing is as meaningful as spending time in nature, so sustainability is an issue very close to my heart.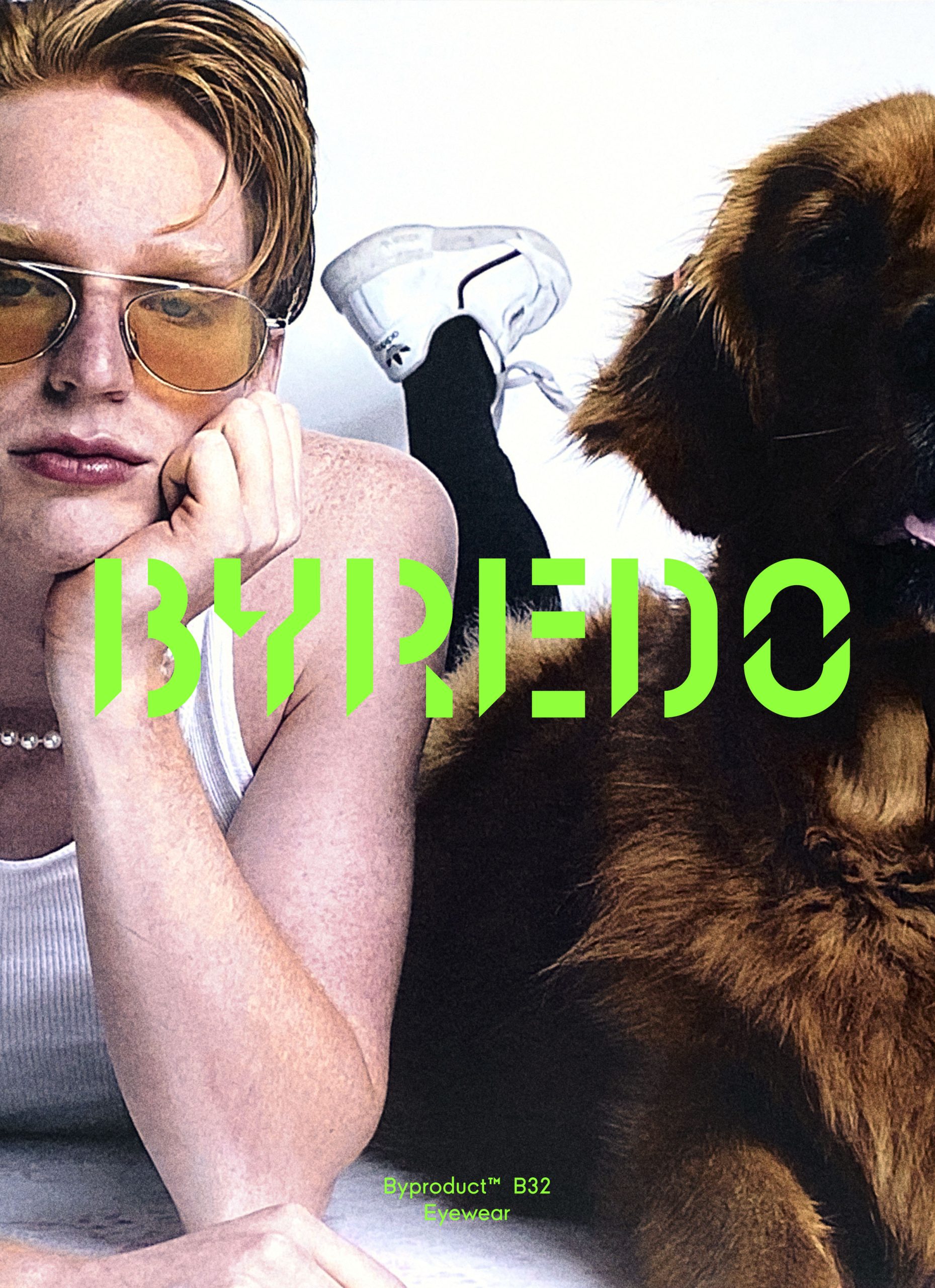 Ben Gorham
Ben Gorham is the founder and creative director of Byredo. He was born in Sweden to an Indian mother and Canadian father and grew up in many places, such as Toronto, New York, and Stockholm. After getting a degree in fine arts from an art school in Stockholm, Gorham began pursuing a career in the fragrance industry after meeting perfumer Pierre Wolff. He founded Byredo in 2006. Since then, he's been expressing personal memories, histories, and imagination through fragrances. Gorham has also collaborated with fashion brands like Off-White™ c/o Virgil Abloh. Byredo's pop-up shop in Shibuya Parco launched in January 2022 and will be open for twelve months.

Translation Lena Grace Suda