"J-Beauty" has been gaining attention in the Western beauty industry. The beauty regimen that symbolizes Japanese beauty, derived from traditionally cultivated aesthetics, concepts and customs, has begun to become a part of the daily lives of people around the world. The new series "J-Beauty report from Europe" introduces the J-Beauty brands, which are gaining popularity in Europe, and digs into the ancient Japanese beauty methods. The series is supervised by Keiko Suyama, the representative of "Dessigne," who has lived in Paris for over 20 years and consults on Japanese beauty brands expanding into the European market. With Suyama, we explore various Japanese aesthetics and the driving force behind the J-Beauty trend in Europe.
The fifth installment of the series features Takeshi Nobuhara, the founder and CEO of "Shikohin," a premium Japanese skincare and wellness brand. "The combination of CBD and medicinal Asian botanicals is unique and fascinating. They develop skincare, body and bath products with sophisticated packaging," Suyama praised. Takeshi Nobuhara, whose cultural and ethnic roots are Japanese, launched Shikohin in May 2022. After traveling and working around the world, he grew passionate about creating a Japanese wellness brand centered around holistic healing. We interviewed him about Shikohin, which focuses not only on beauty and skincare, but also on self care and mental wellbeing.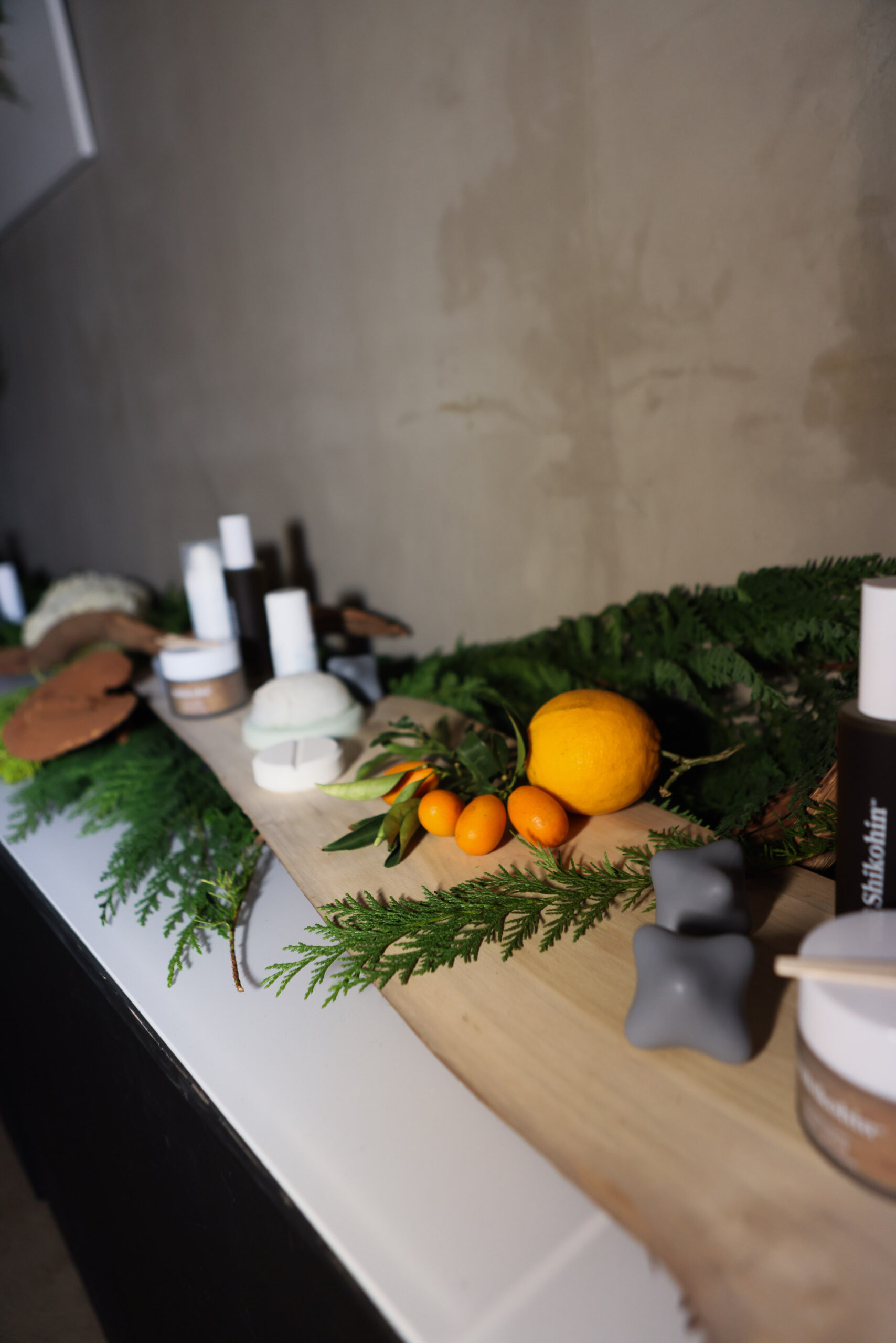 "The starting point was a desire to bring some connection, peace, and delight into our lives"
――First of all, please tell us about "Shikohin."
Takeshi Nobuhara:"Shikohin" is the first Japanese skincare brand that combines the wisdom of medicinal Asian botanicals with modern hemp-derived CBD. We deliver synergistic, holistically-healing products. Inspired by nature, each signature skincare remedy delivers a therapeutic and multisensory experience. We've thoughtfully paired each product with elegant, functional accessories and mindful rituals that enhance the self-care routine.
We care about our planet and want to leave it better than we found it. That's why our ingredients are cruelty-free and sustainably-sourced to reduce our environmental impact.
"Shikohin" is about much more than creating luxurious products, it's about creating experiences that help people indulge in the simple richness of life. At the same time, we cultivate a wellness community that inspires compassion while creating a space for people to show appreciation and be appreciated in return. By fostering connection and giving back to meaningful causes, we build a network of global citizens dedicated to improving physical, mental, and emotional wellbeing. It is these collective pearls of wisdom that I hope to pass on from generation to generation and share with the world.
−−What motivated you to establish "Shikohin"?
Takeshi:As a child, I foraged edible wild plants and mushrooms with my father and learned the importance of herbs and other botanicals. In Japan, foods had medicinal properties; we boiled teas made from roots and flowers and took hot herbal baths to cure various conditions. Growing up on an island, we cherish and respect what Mother Nature provides us because we believe that people and nature should coexist in harmony. In contrast to my slow and peaceful childhood, our modern world is hectic and fast-paced. Among my colleagues, friends, and family, I have seen the strain these modern stressors place on our mental and physical health, so I wanted to build a business that brings people joy and health benefits.
I've long experienced the benefits of holistic Eastern practices and Japanese Kampo medicine. A few years ago, I began learning about the tremendous healing potential of CBD and started doing a lot of research on this remarkable natural ingredient to see how these modern technologies could pair synergistically with our medicinal Asian botanicals.
I founded "Shikohin" out of a desire to bring some connection, peace, and delight into our lives. I believe that true health & happiness come from what we put in and on our bodies– the simple things that contribute to a life well-lived.
−−Where does the name "Shikohin" come from?
Takeshi:"Shikohin" means "indulgence" in Japanese, which describes something that you don't necessarily need but that you can't live without. "e believe the ultimate indulgence is giving yourself a moment to breathe, relax, care for yourself, and find delight in the beauty of life. I am fascinated by this concept of "indulgence" because I believe giving ourselves little moments of delight and enjoying the simple pleasure of self-care makes life worth living. Through the "Shikohin" ritual collections, I wanted to create something that gave people respite from our stressful world and an indulgent experience they can't live without.
−−Can you tell us about the bestseller and signature products?
Takeshi:Our Enlightening Night Serum is also a bestseller. The signature natural ingredient is snow mushroom (tremella), which is more hydrating than hyaluronic acid because it contains polysaccharides with unique hydrating and anti-aging properties.
The Hand & Foot Massage Cream's unique formula soothes skin with plant-based hyaluronic acid from snow mushrooms, protective pine bark extract (Pycnogenol), and healing broad spectrum CBD oil. Customers love the aromatherapeutic benefits and nourishing qualities of Japanese cypress (Hiba), Yuzu peel, Copaiba balsam, Black spruce, and white camphor to relieve tension after a stressful day.
Some of our bestselling accessories are the konjac sponge and ceramic gua sha. Our all-natural konjac sponge is made from the fibers of edible konjac root and is 100% biodegradable. Konjac helps gently exfoliate the skin and eliminate dead cells and toxins.
The unique shape of our ceramic gua sha is ergonomically designed to fit comfortably in hand and hug the contours of the face.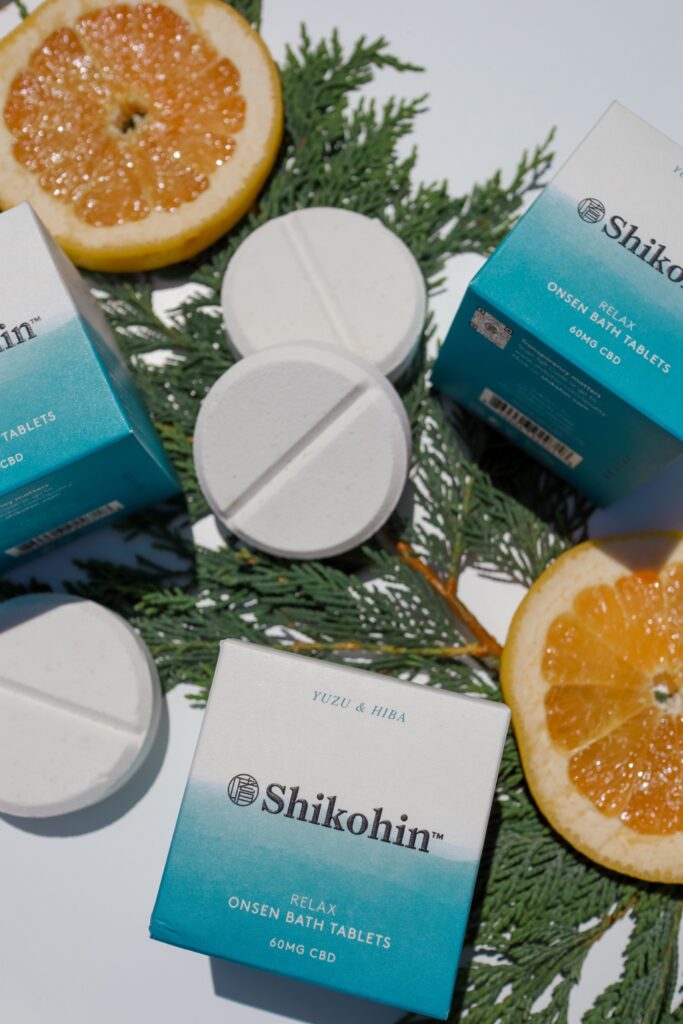 "It incorporates holistic wellness practices that have been part of Japanese beauty rituals and cultural traditions for centuries."
−−Despite the fact that each country has its own beauty ritual, why do you think J-Beauty captivates you?
Takeshi:Because my cultural roots are Japanese, I am drawn to the natural clean ingredients and slow beauty rituals of J-Beauty. The minimalism and simplicity of J-Beauty captivated me, as well as its emphasis on highlighting the natural beauty and preventative care. Inspired by the values of J-Beauty, "Shikohin" expresses the wisdom of holistic wellness and our belief that inner beauty radiates outward when internal and external wellbeing are balanced.
−−How do you define J-Beauty in your words?
Takeshi:To me, J-Beauty is about using clean, simple products derived from natural Japanese ingredients and modern scientific innovations. Importantly, it incorporates holistic wellness practices that have been part of Japanese beauty rituals and cultural traditions for centuries. J-beauty highlights the skin's natural glow as the highest standard of beauty. Rather than seeking to mask or tame one's appearance using harsh chemicals and makeup, J-beauty focuses on prevention by caring for the skin and overall health from an early age.
−−"Shikohin" incorporates French and American beauty methods as well. What is the difference in beauty culture between other countries and J-Beauty?
Takeshi:My globally-balanced upbringing between Japan, London, and New York; the 11 years I've lived in Los Angeles; and my work projects in Turkey, Yemen, Egypt, Guatemala, and the Philippines have taught me the value of diversity. Our remedies are formulated with the most healing natural ingredients we discovered in our global encounters, combined with highly-curative botanicals used in traditional Japanese Kampo medicine. Our product developer is an avid mycologist who loves foraging mushrooms and reading the latest scientific articles to discover the most effective, curative remedies. French and Japanese beauty are both quite minimalistic and effortlessly elegant,
−−What do you think is the reason why J-Beauty gain popularity nowadays?
Tkeshi:I think a growing number of people are embracing natural beauty and trying to simplify their routines. They want the cleanest, safest natural ingredients for their bodies, and J-beauty offers the assurance of high quality and understated luxury. More and more people are embracing the wisdom of Eastern traditions and adopting a more holistic approach to skincare. Unlike the popular K-beauty trends that focus on multi-layered routines with ten or more steps, J-beauty has a simpler, fuss-free routine focusing on only the essential products with high functionality that targets more than one concern. The simple yet proven formulas ensure that people aren't spending money on endless products that end up just taking up space in the beauty cabinet. With the mounting stress and strains of modern life, I think people are also looking for ways to incorporate mindfulness and meditation into their daily self-care routines, so they can create moments of peace and find respite from the hectic pace of Western life.
−−Besides beauty rituals, what element of Japanese culture inspires you?
Takeshi:I am especially inspired by nature. Forest bathing and natural Japanese hot springs, called onsens, inspired much of this collection. When they use our products, I want people to have a therapeutic and multisensory experience. When you're in nature, you experience it with all five senses– I want people to feel as though they are walking through a peaceful forest or soaking in a comforting natural hot spring while giving their faces and bodies some loving care.
−−In the end, please share with us your future vision.
Takeshi:"Shikohin" is on a mission to empower people with simple, mindful rituals that promote mental and physical wellbeing because we believe creating lasting beauty is a cultivated process that requires diligent daily practice. Rather than adding many more products, invasive procedures, or artificial manipulations to one's beauty regimen, we use natural ingredients and natural methods to benefit the body and mind through mindful rituals, meditation, self-awareness, a healthy lifestyle, and positive affirmations. We are also passionate about cultivating an inclusive and supportive community that celebrates diversity, mindfulness, mental & emotional wellbeing, and beauty that radiates from the inside out.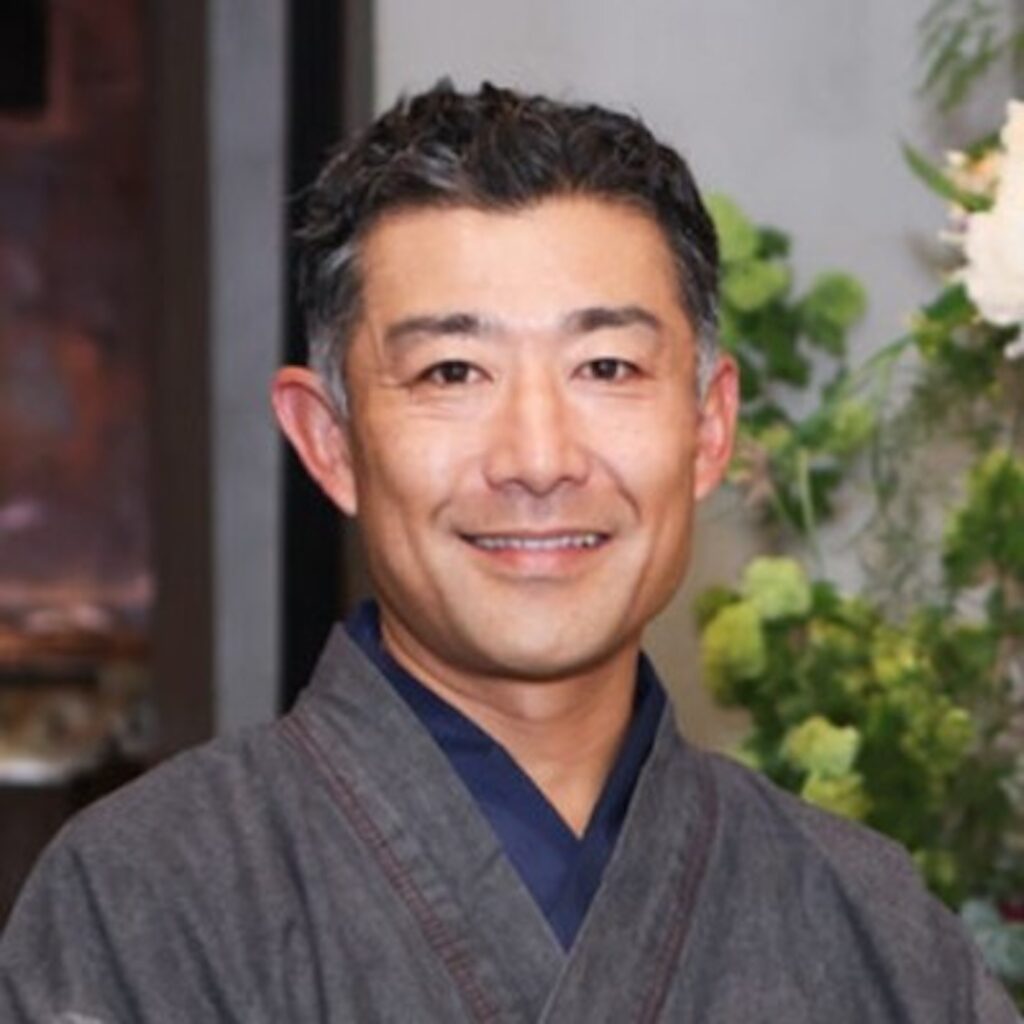 Takeshi Nobuhara
Takeshi is the CEO of Shikohin, Inc., a premium Japanese skincare and wellness brand. Takeshi has been a long-time mentor and coach to various startup companies in Los Angeles. He also founded a global research and consulting firm, EXA Innovation Studios, which helps large corporations start innovative businesses. Finally, he is the CEO of an incubator fund, E-studio, which focuses on products and services that create delightful moments in people's everyday lives.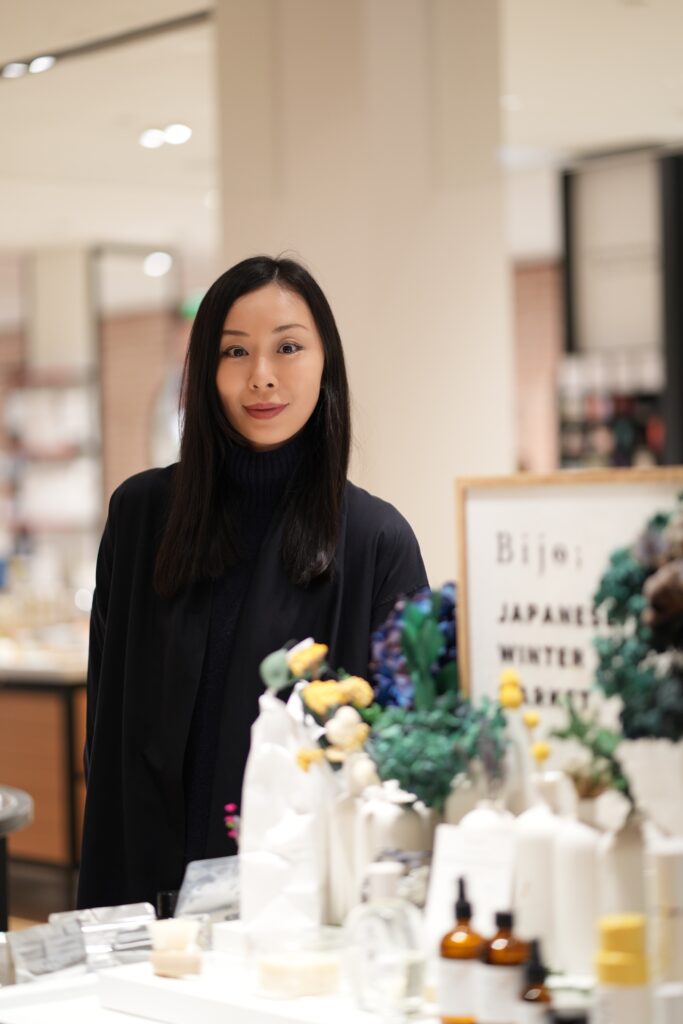 Keiko Suyama
Born in Tokyo and has lived in Paris for 20 years. She holds an MBA in Brand Management from INSTITUT FRANCAIS DE LA MODE. In 2010, she established "Dessigne," a consulting company specializing in brand strategy, sales and communication, from Japan to the European market. In 2016, a concept project "Bijo;" has started that curates J-Beauty and lifestyle brands. She has clients in about 150 stores in 20 countries, from major department stores such as Harrods, Le Bon Marché, Ritz Paris, Sephora, etc.
Direction Keiko Suyama
Translation Elie Inoue