"J-Beauty" has been gaining attention in the Western beauty industry. The beauty regimen that symbolizes Japanese beauty, derived from traditionally cultivated aesthetics, concepts and customs, has begun to become a part of the daily lives of people around the world. The new series "J-Beauty report from Europe" introduces the J-Beauty brands, which are gaining popularity in Europe, and digs into the ancient Japanese beauty methods. The series is supervised by Keiko Suyama, the representative of "Dessigne," who has lived in Paris for over 20 years and consults on expanding Japanese beauty brands into the European market. We explore the Japanese aesthetics from each moment with Suyama, the driving force behind the J-Beauty trend in Europe.
The fourth installment of the series is Raffaella Grisa who established "WA:IT" and a Japanese beauty brand distributor in Italy. "A genuine clean beauty brand inspired by Japanese aesthetics" Suyama explained. Raffaella decided to make a big career change at the age of 50 and convey the philosophy of the Japanese spirit through "WA:IT." She talked about her spiritual experience at Meiji temple, the aesthetics of J-Beauty, and the aesthetics that she honed through her experience of traveling around the world.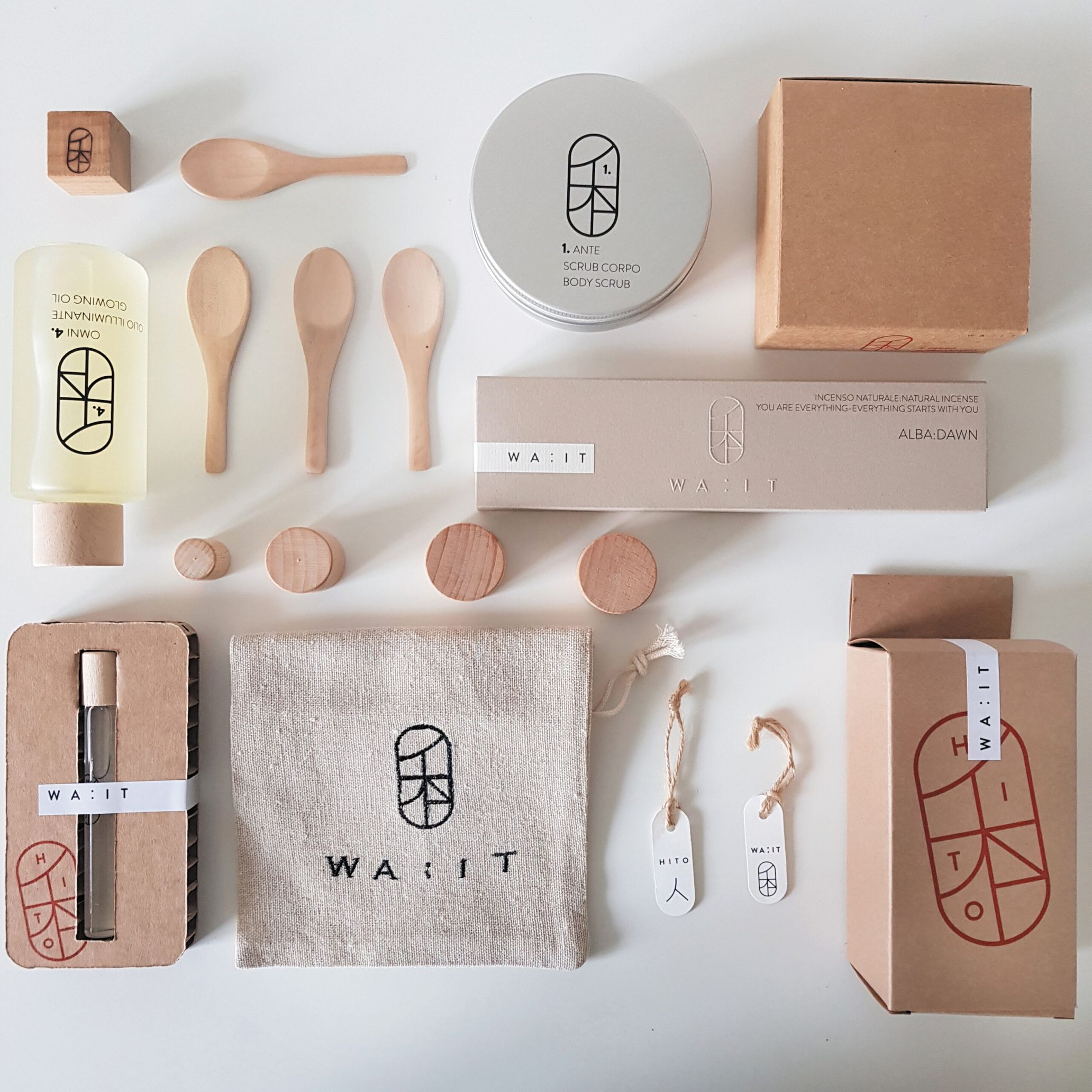 "WA:IT" is a symbiosis of two cultures – Japanese and Italian, an embodiment of a duality of beauty.
――First of all, please tell us about "WA:IT."
Raffaella Grisa:"WA:IT" is a symbiosis of two cultures – Japanese and Italian, an embodiment of a duality of beauty. From the Italian side, beauty is about life and warmth; it blooms and flourishes like all living in the summer. This wave of joy conquers us when we sit by a breathtaking Italian seaside, thinking, reflecting, feeling, and gaining a new force to start the creation process.
While in Japan, we cherish things because they cannot last. Just as in nature, seasons change, something is awakened, and something falls asleep. There is this unexpected pleasure in sitting still in the sacred Japanese temple, waiting, smelling, feeling, and falling in love with the world and everything in it.
I had no doubts about the naming of my brand. When I was sitting in front of the immense blue of the Mediterranean sea, two syllables were revealed: WA (peace and harmony in Japanese) and IT (the prefix that identifies Italy, the brand is made in Italy) and as if by magic juxtaposed together they tell the philosophy of the brand: wait, look inside, slow down, take some time for yourself, the colons ":" between the syllables to emphasize the time slowing down. "WA:IT" reveals the beauty in a body of soul-soothing fragrance and skincare products that reveal one's true inner beauty on the outside by uniting and balancing the inner and the outer being, like Japanese 'wa', and by stimulating the sensory perceptions by breathing 'it' in.
――What motivated you to change your career and start this new business which is inspired by J-Beauty?
Raffaella:My journey with "WA:IT" started from my unconscious need to realign the two speeds I was living life. Back then, I tried to be sustainable, slow living, and environmentally conscious in my everyday life while I was always on the airplane at work. The pace was getting faster and faster: my personal and business lifestyle clashed, and I was in the middle. When I made a significant change in my life in 2018 in Tokyo, I knew I needed to make this change for a long time because I wanted to live at just one speed. To have a slow life.
Surrounded by the canopy of greenery within the Meiji temple gardens, I felt a connection with all that was flourishing around me and fell into a deep mediative state that sharpened and cleared my mind, leaving me with a feeling of new strength and a sense of purpose. I became aware that my previous life had come to an end. "WA:IT" was an embryo in my mind, from Japan I brought the awareness of the holistic approach to beauty and the knowledge of unique ingredients most of them unknown in the Western World.
――Despite the fact that each country has its own beauty ritual, why do you think J-Beauty captivates you?
Raffaella:If you are aware of what you are doing, that's a ritual. And that's the most important teaching I got from Japanese culture. If you are able to be present here and now, if you love something, and don't just go through the mechanical gestures of doing it, everything can be transformed into a ritual. In the rush of our modern lives, particularly in Western culture, we tend to do a thing while often only thinking of the next step. One problem with this "next step" perspective is that the very act we're engaged in at that moment loses its meaningfulness.
――How do you define J-Beauty in your words?
Raffaella:Minimalist-holistic approach to beauty, "Less is more" applies to beauty, where tradition and technology merge perfectly.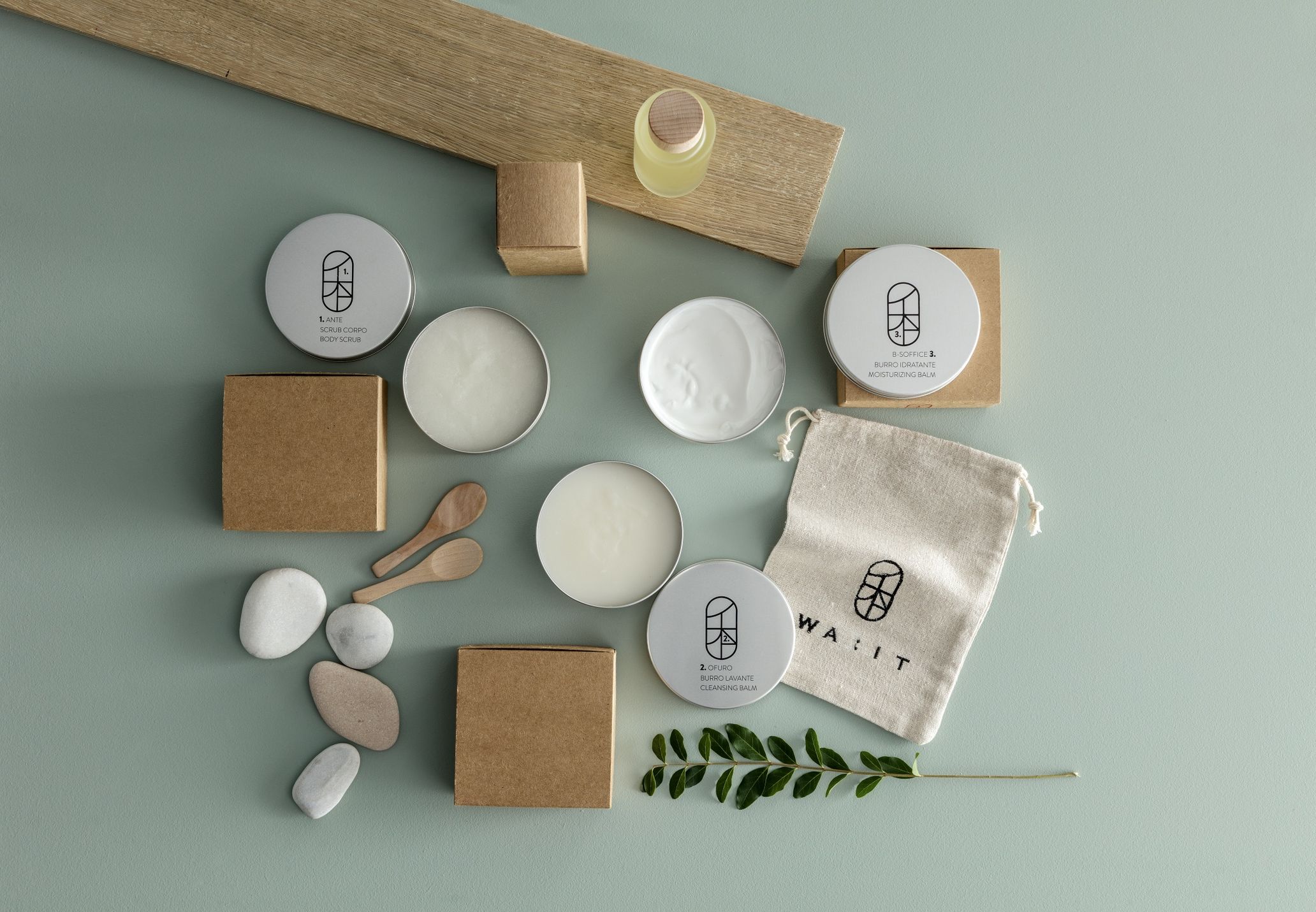 From Japan, I gained the consciousness of the meaning of a holistic approach to beauty: food, medicine, and beauty become one concept.
――Have you ever discovered any common or differences between the Italian and Japanese beauty methods?
Raffaella:The Italians have a more "lustful" approach to beauty. If we do not see the results quickly, we suddenly change our beauty routine. A keyword of J-Beauty is prevention, Italian method lays on repairing rather than preventing. While the cleansing step is a focus point for Japanese skincare, the Italian approach sometimes goes straight to the plumping step.
――What do you think is the reason why J-Beauty is so popular now?
Raffaella:Japanese beauty rituals require an effortless approach, leading to an inside-out well-being. Moreover, the minimalism of J-Beauty is in trend with a more conscious and sustainable living
――What feedback have you ever received from your users?
Raffaella:My current customers feel — not just the product in itself, but the philosophy and this connection, the authenticity of the project. They don't feel it's a commercial project. It isn't! And I'm pleased about this because when you decide to change your life at almost 50 years old, you have a profound reason, and solid reason to do that. When other people can understand this and appreciate and catch the meaning of the brand – I'm delighted. I would like to create a very strong community of people who share the same attitude toward life and the same philosophy. Not just beauty in itself.
――Besides beauty rituals, what element of Japanese culture inspires you?
Raffaella:From Japan, I gained the consciousness of the meaning of a holistic approach to beauty: food, medicine, and beauty become one concept. My previous career let me travel to Japan very often. I remember once I had a terrible headache and my Japanese colleague gave me food instead of a pill to heal my pain. I started studying more about traditional Japanese medicine, originally based on ancient Chinese medicine. The human body and the mind are inseparable, both physical and mental healing are essential for human health. We are a whole, a perfect balance of body and soul.
That's why my brand starts with healing the soul with HITO, a natural fragrance conceived by merging the Italian ancient perfumery art with aromatherapy. Then taking care of the soul's temple with the skin ritual, whose ingredients are based on the Japanese traditional medicine superfood.
――In the end, please share with us your future vision!
Raffaella:The journey of "WA:IT" is going on: sustainability, minimalism, mindfulness, efficacy, and inclusivity of the values and ethos. Next June, we are launching two new products at the Experience Lab Show in Milan: a travel kit in limited edition, the Italian Sumi-e master Filippo Manassero painted an original sign for our travel kit bag, and the OMNI + serum oil.