Superorganism continues to attract fans from all over the world, with its multinational members Orono (Japan), Harry (UK), Tucan (New Zealand), B (New Zealand), Soul (Korea/Australia), and others.
Despite being nearly unknown at the time they formed their band in 2017, they instantly became a breakout hit when Frank Ocean and Ezra (Vampire Weekend) introduced their debut single, "Something For Your M.I.N.D." on an Apple Music radio program. In 2018, the band released their debut album Superorganism on the prestigious UK label Domino, and took off as a new age indie-pop band.
This supergroup has released their latest highly anticipated album, World Wide Pop. The album features a series of masterpieces created by a strong lineup of artists including Gen Hoshino, CHAI, French singer-songwriter Pi Ja Ma, Pavement's Stephen Malkmus, UK alternative hip-hop artist Dylan Cartlidge, and producer Stuart Price, who has worked with artists such as Madonna, Dua Lipa, and Franz Ferdinand.
Up until now, the focus has often been on the diversity of Superorganism's members. Their latest album, however, allows the group to express a new sense of values, a worldview that is likely to influence not only music but also the future of pop culture itself. We asked Orono and Harry, who were visiting Japan, to talk about "pop" once again.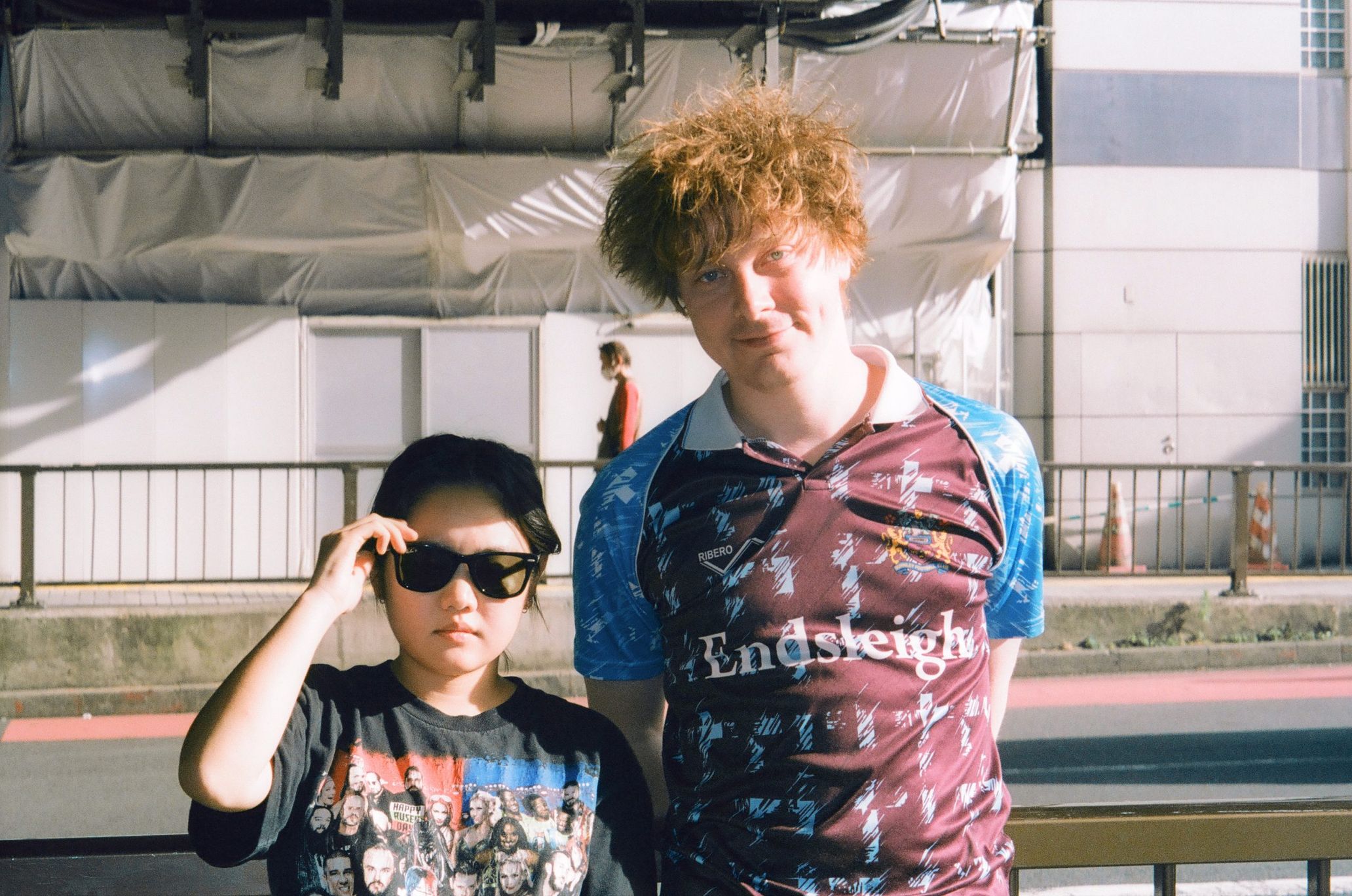 Superorganism
Supergroup based in London formed by multinational members from the UK, Japan, Australia, New Zealand, and Korea. They released their debut album Superorganism in 2018 on the prestigious UK label Domino. The group's currently active members are Orono, Harry, Tucan, B, and Soul. Their latest album World Wide Pop features some of the world's top artists, including Hoshino Gen and CHAI, French singer-songwriter Pi Ja Ma, Pavement's Stephen Malkmus, and UK alternative hip-hop artist and rapper Dylan Cartlidge.
https://www.wearesuperorganism.com
Instagram:@sprorgnsm
Twitter:@SPRORGNSM
The only rule is that there are no rules
——It seems you tried a slightly different approach from your previous production style for your latest album, World Wide Pop.
Harry: Our creative process hasn't changed much, but in our previous album, the members never got together. Instead, we worked individually and sent each other files to complete our songs. But this time around, we did instrumental jam sessions in the US, and gathered in members' bedrooms to make tracks. I think this new approach made a huge emotional impact. We toured after the release of the last album and spent more time actually seeing each other. Now, we all have a better understanding of each member.
——Did you discover anything new about the members that you didn't know before as you spent more time with them?
Harry: We spent more time together, including on the tour bus, which gave us all the opportunity to learn all the things we didn't know before. We became like a family. When we visited Japan and stayed at Orono's parents' house, I got to learn about Japan and saw a new side of her, since we got to know what kind of environment she grew up in. Bringing together people of different races, nationalities, upbringings, and cultures to understand each other is a unique privilege our band possesses.
——Harry, since you're from the UK, you must have found the experience of visiting Orono's hometown invaluable.
Orono: I even took them on a bike ride tour of my hometown.
Harry: I've been to Japan about five times, but always stayed in the bustling center of Tokyo. I got to see Japan's peaceful side by visiting Orono's hometown. We visited temples and shrines, and drove along the paths between the rice paddies while listening to the singing birds. I realized that Japan is truly a peaceful country.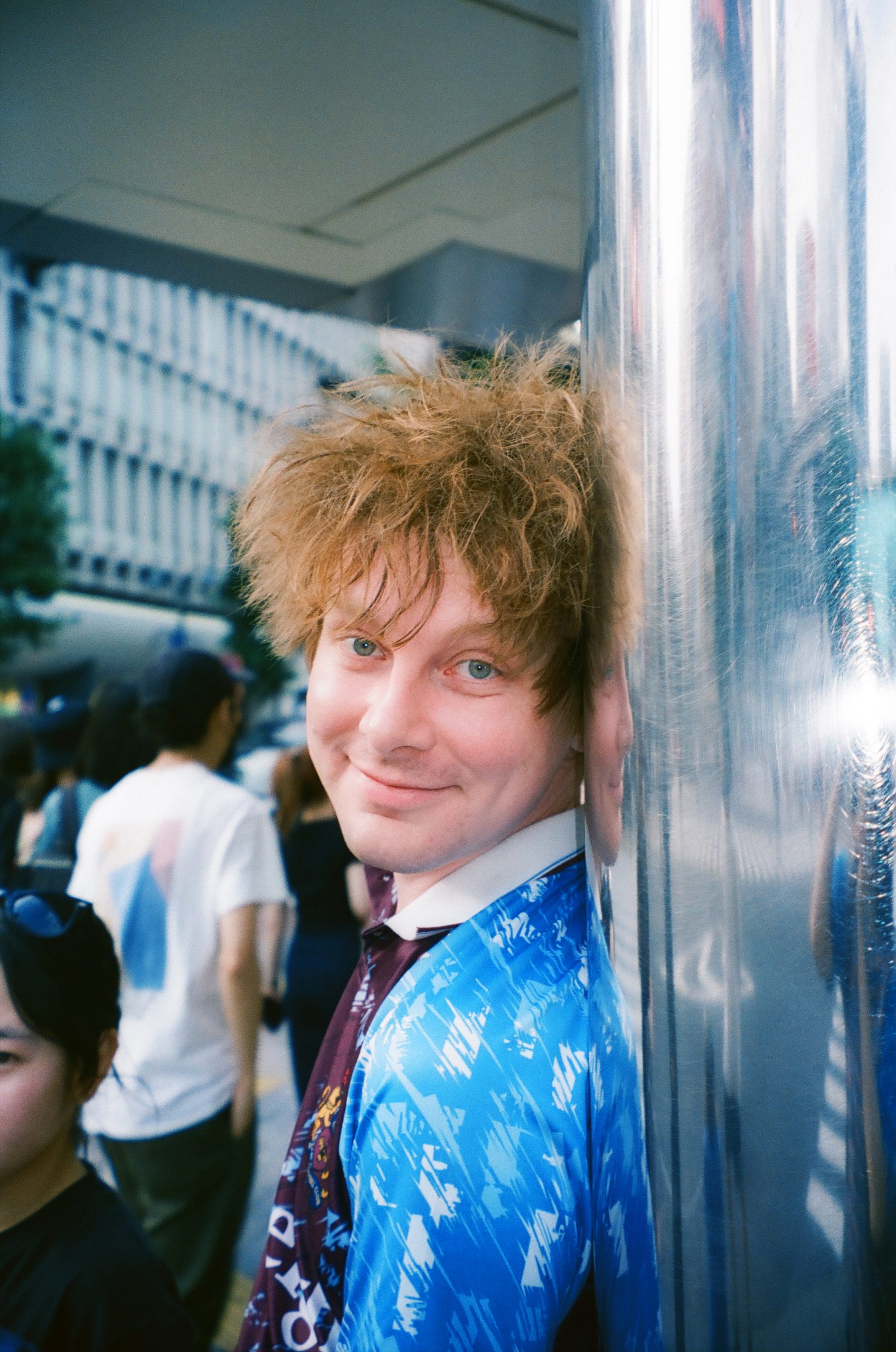 ——I'm sure each member has their own ideas and differs in music tastes. Do you have any unique rules for making and playing music in Superorganism?
Harry: It's important for everyone to collaborate during the creative process, so we don't decide on the direction or concept of the music at the beginning.
Orono: The only rule is that there are no rules.
——Nevertheless, you can feel Superorganism's style when listening to your music. How do you perceive the part of yourselves that is uniquely you?
Harry: It's difficult to self-analyze, but we have to be honest with ourselves. We're eccentric, we make what we're interested in, and we're optimistic and humorous. We're serious about making music, but we don't take ourselves too seriously in other areas.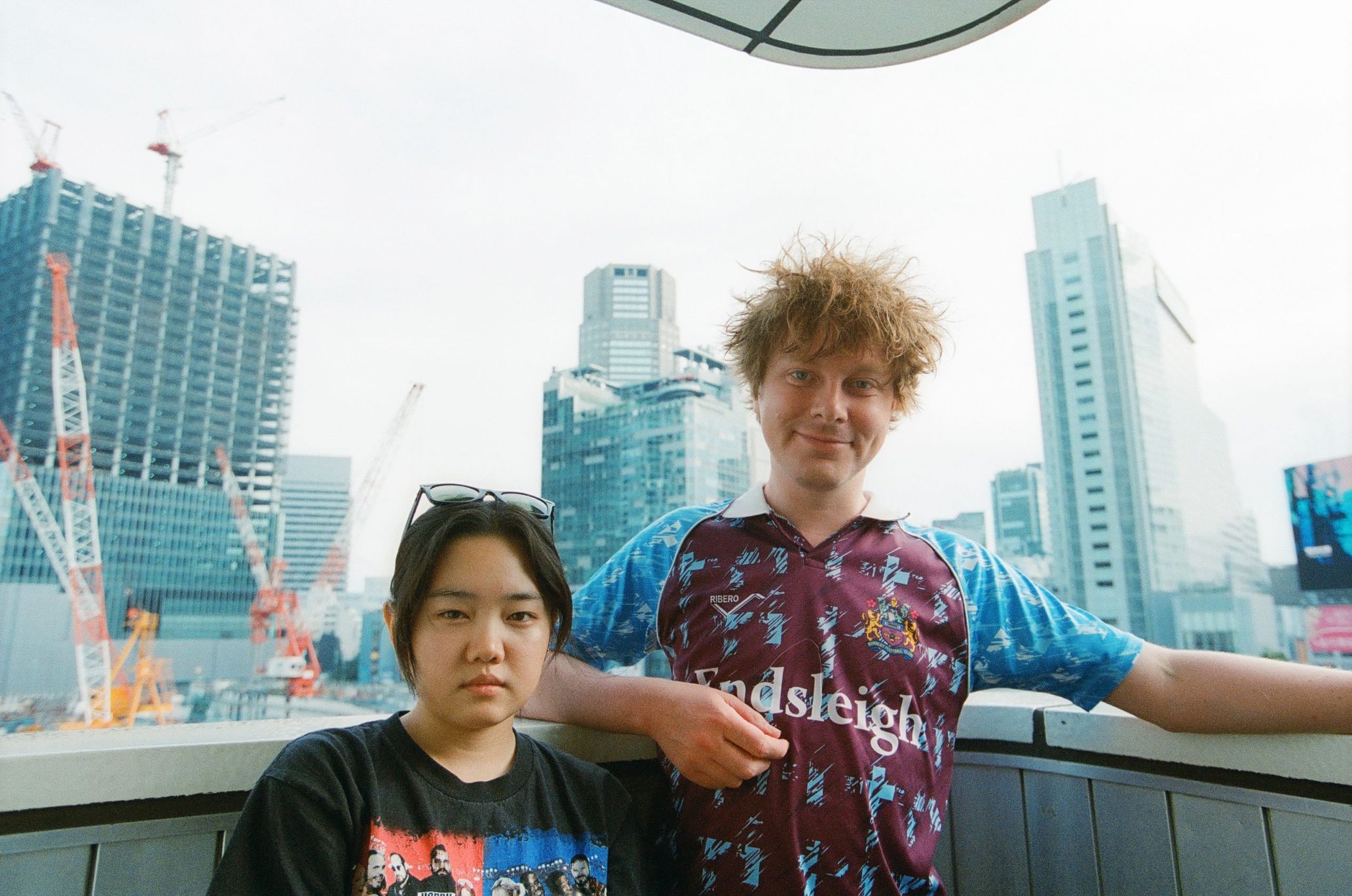 We want to provide music that is always ahead of its time
——Do you listen to trending music that's gaining attention across the world?
Orono: I don't listen to something just because it's new, but listen to music that I'm curious about. But whether or not it stays in my head when I listen to it just because it's new, is another matter. It's like we listen to and absorb different kinds of music to update ourselves. Personally, I enjoy Beyoncé's music.
Harry: I don't pay that much attention to trends. Mostly because pop culture is constantly moving forward. It moves at such a rapid pace that, for example, even if we write a song that's influenced by today's trending songs, pop culture would've moved on by the time we released it. Therefore, I'd rather provide music that's ahead of its time rather than follow trends. To do that, it would be most ideal to do what we want to do, and be a pioneer of the times as a result.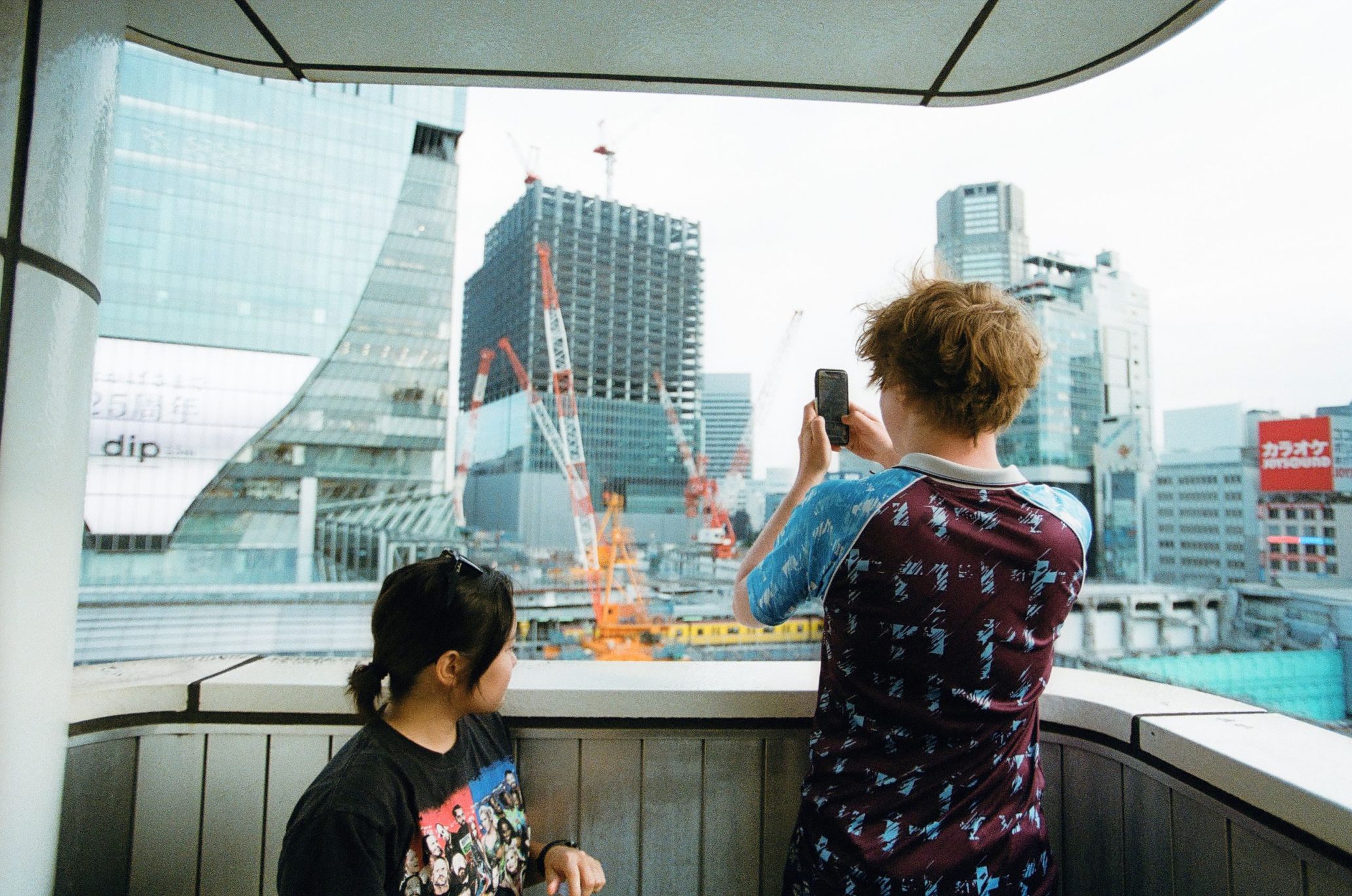 ——By the way, what impression do you have of Japanese music?
Harry: J-pop often combines catchy elements with strong melodies that invite attention. On the other hand, some also incorporate experimental and quirky elements in their music, sometimes with a unique sense of balance.
I think this is true not only for the country's music, but also for Japanese pop culture itself. I get the impression that there is a depth of nostalgia that allows for eccentricities.
Orono: When I listen to J-pop, I get the impression of it being artificial and plastic. It has crazy and weird aspects to it, and has characteristics that are unique to the genre. I used to dislike it, but now I find the unique weirdness interesting.
Harry: I may not be accurate in my understanding because I'm not Japanese, but from a Brit's perspective, I think there are many things that overlap with British culture. Brian Eno and David Bowie are similar in that they tolerate different things, even though their elements are different. Anyway, Japan seems to have a place for the quirky. Brian Eno and David Bowie, for instance, are similar in that they allow for different things in their music, but in their own ways. Similarly, it seems like Japan has a place for quirkiness.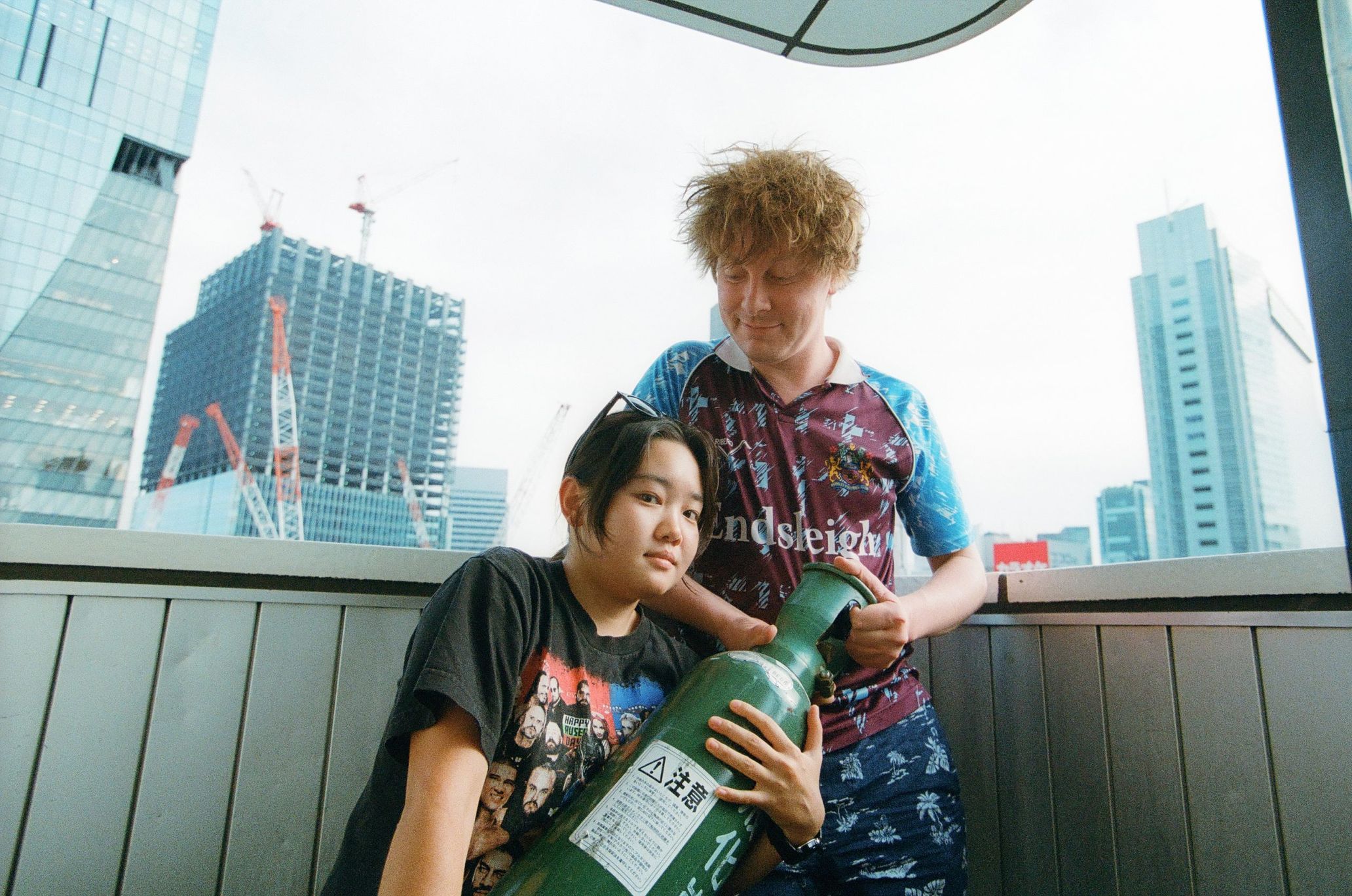 I'm attracted to people who aren't afraid to be open about their craziness
——Although not under the J-pop umbrella, this album features collaborations with Japanese artists at the forefront of the Japanese music scene, such as "Into The Sun (feat. Gen Hoshino,Stephen Malkmus & Pi Ja Ma)" with Gen Hoshino, "Teenager (feat. CHAI & Pi Ja Ma)" with CHAI, and "Solar System (feat. CHAI & Boa Constrictors)." Please tell us first about CHAI's charm.
Superorganism "Teenager (feat. CHAI & Pi Ja Ma)"
Harry: I first saw them perform when they opened for us in Bristol. From that moment, I could feel a tremendous energy from them, and they understood our creativity well. What I've found on our tours together is that the second half of the show brings smiles to the faces of everyone in the audience.
Orono: I like how they combine eccentric and punk rock elements to their music. All of my Japanese friends are crazy, and the members of CHAI are also crazy in the same way (laughs). And yet, the fact that they possess cuteness is very modern and cool.
Harry: That's why we knew they would work well in our musical world.
Orono: There are plenty of crazy people all over the world, but I think that sensibility is universal. However, it feels like there's a need to hide that craziness to live in Japan. Because of that, I'm attracted to people who aren't scared to be openly crazy. The members of CHAI are people like that. By the way, my father is also crazy (laughs).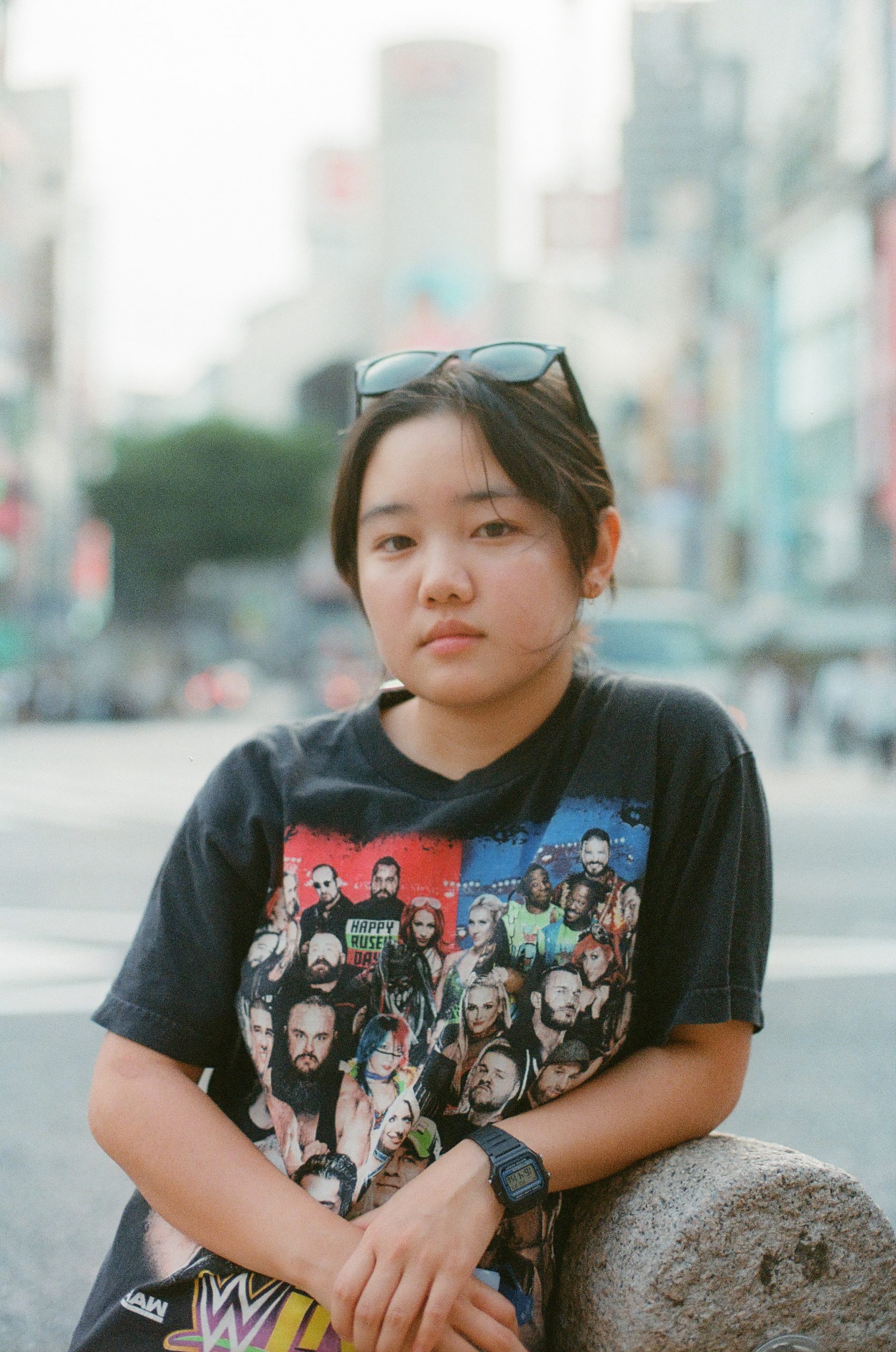 ——You collaborated with Gen Hoshino on the 2019 EP Same Thing. This time, it felt more like an invitation into Superorganism.
Superorganism "Into the Sun (feat. Gen Hoshino, Stephen Malkmus & Pi Ja Ma)"
Harry: He's very sweet, kind, honest with himself, and loveable. In one phrase, he's a good, nice guy. Usually, when you become successful and famous, you keep a distance from people. But he's actually interested in others, and interacts with them intently.
Orono: He's someone with normal sensibilities and has general common sense, but he also has a craziness to him. He's a friend who possesses a special balance where normal and crazy coexist.
——You invited a variety of artists to collaborate on your latest album, World Wide Pop, and is a reflection of the current mood of Superorganism. What does "pop" mean to you?
Harry: We didn't make this album for it to be the latest pop music. We wanted to make music that we genuinely thought was good. In a world where communication is key, I think "pop" is a culture that is accessible. It's something that can overcome many barriers and obstacles, and a tool that makes that possible.
In terms of music, beautiful vocals and familiar melodies are necessary and a way for an audience to be welcomed into an artist's culture. For example, the music can start with a grating melody, and then lead you to the more esoteric parts of the artist's music. In that sense, I think it can be an educational tool as well.
Orono: For me, pop is "everything." It's a feeling, a sound, something you can like but also discard if it starts to feel ridiculous. In any case, I think anything can be considered pop.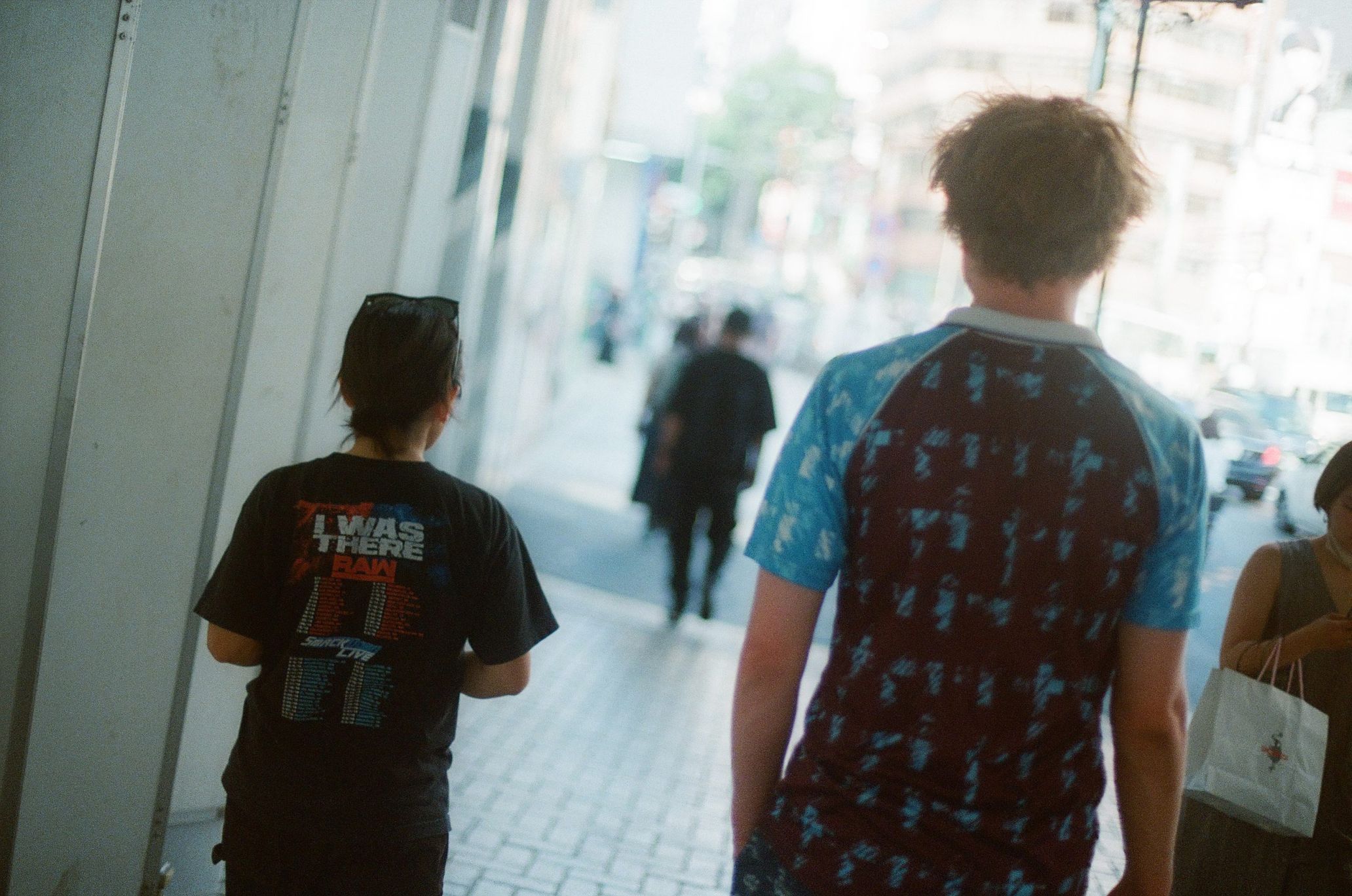 ■LIVE! : Superorganism World Wide Pop Tour
Performance:Superorganism
Date:
January 13th, 2023 @ZEPP DiverCity Tokyo, Odaiba, Tokyo
January 15th, 2023 @Namba HATCH, Namba, Osaka
January 16th, 2023 @DIAMOND HALL, Nagoya, Aichi
January 17th, 2023 @Hiroshima CLUB QUATTRO, Hiroshima
January 13th, 2023 @Fukuoka DRUM LOGOS, Fukuoka
Ticket information:SMASH
https://smash-jpn.com/live/?id=3754
Photography Shiori Ikeno
Text Analog Assassin
Translation Mimiko Goldstein