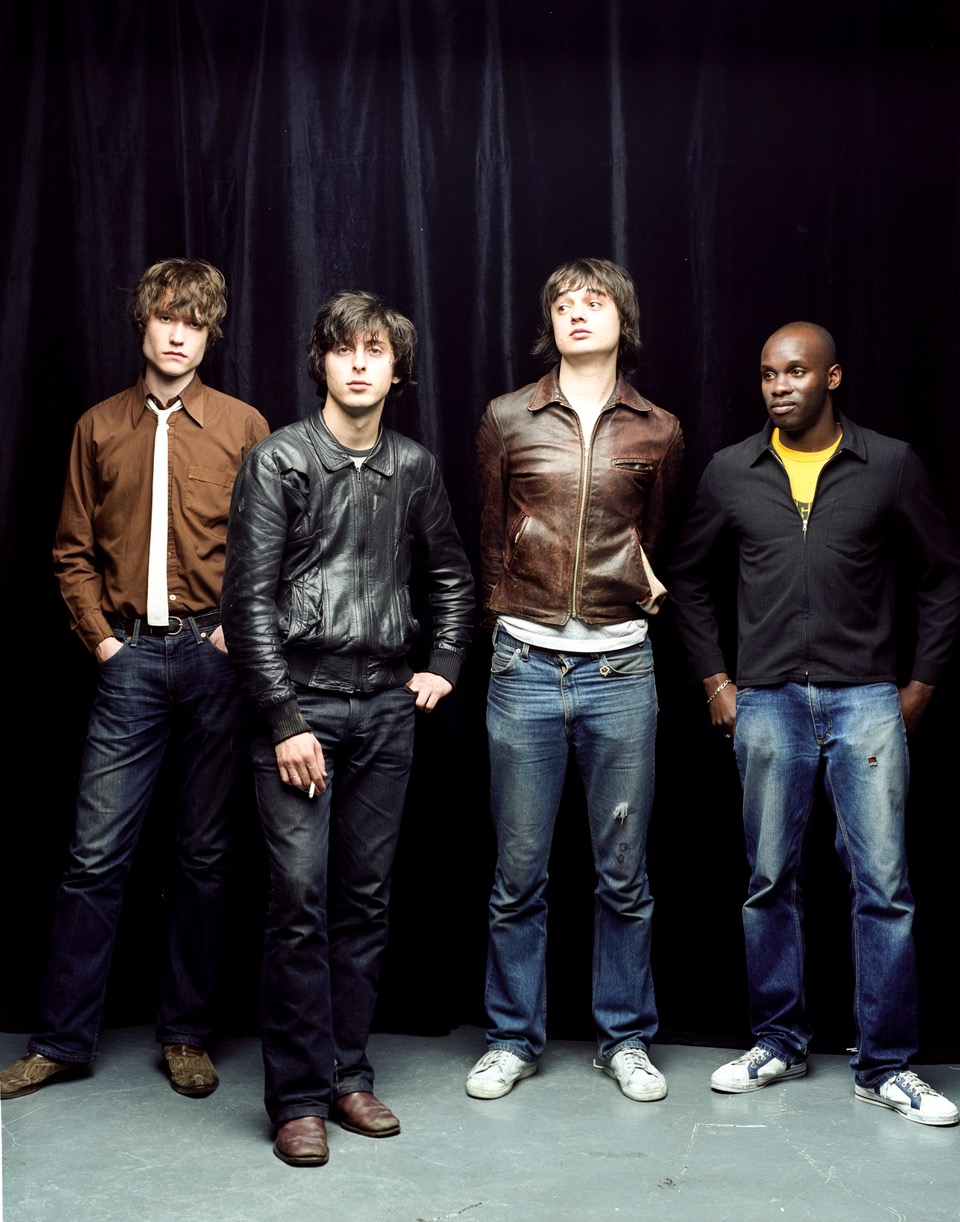 The Libertines
The Libertines are a four-piece band with Pete Doherty (vocals, guitar), Carl Barât (vocals, guitar), John Hassall (bass), and Gary Powell (drums). The band was formed by two charismatic frontmen, Carl Barât and Pete Doherty, in 1997. The Libertines released Up The Bracket (produced by Mick Jones of The Clash) in October 2002. Their second album, The Libertines, released in August 2004, earned the number-one spot in the UK. They released Anthems for Doomed Youth in 2015 after their hiatus.
Twitter:@libertines
This year is the 20th anniversary of The Libertines' debut album, Up The Bracket, released in 2002. The remastered special edition will be released on October 21st. The album represented a simple and rough rock n roll sound in the early 2000s and became one of the most notable albums of the rock n roll revival era. The enticing limited box set comes with demos, outtakes, radio sessions, and other unreleased songs and live recordings, making the masterpiece even more iconic. In recent memory, The Libertines canceled their live show at Summer Sonic; we spoke to the bassist of the band, John Hassall, about that and other things.
About the debut album, Up The Bracket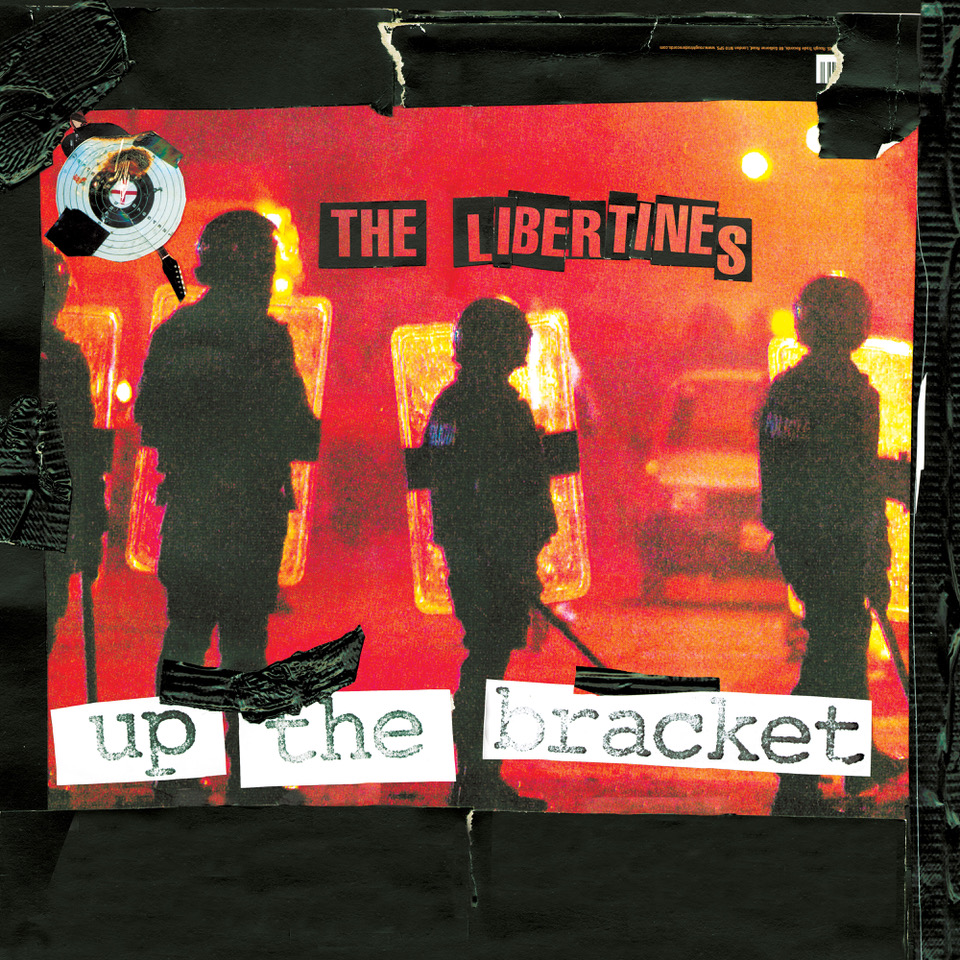 –It's been 20 years since you released Up The Bracket. How does it feel?
John Hassall: Right now, I've accepted everything that's happened, both the good and the bad. It's like I've finally been able to process it; it's a cathartic feeling.
–The 20th anniversary edition has been newly remastered, and the box set is full of rarities, like demos, radio sessions, and live show recordings. What do you think is the best part of it?
John: I think the demos and radio sessions are interesting. It's great for people to see how we made the sound for the album, and they can have a deeper understanding of it.
–Are you happy with how it was remastered?
John: I'm pleased with it. Mastering is a complex process, but the mastering on this album sounds more exciting. It's really good.
—Up The Bracket was at the forefront of the rock n roll revival of the 2000s and was met with critical praise worldwide. What did you think of the album's reception at the time?
John: I felt like the album has a real, raw sound, and I still feel that way. It's an album that expresses the heart of music. There weren't a lot of bands that tried to make rock n roll music like that back then. It's more important to express honest feelings than perfect your sound; that's the belief we had when making the album. I was so happy people recognized that. It was the best compliment. We could've created a more polished sound, but keeping small mistakes and some noise was necessary. The same still applies today. That's part of the appeal.
–I think the appeal of this album is its rough, wild sound and how it's full of this pure and youthful urgency. I feel like it was possible to make this album precisely because of the era it was made in.
John: Exactly. It's like a snapshot of that moment in time. It's an album that shows who we were in 2002. It's impossible to take the same snapshot now, and it's also impossible to make the same album. But what we can still do is capture how we feel and the things in our environment. Our stance hasn't changed. I feel like our future albums will be a snapshot showing who we are, for better or worse. That's very exciting, and our lives and music will continue to evolve. I'm excited to make new music.
–Your albums change with each release, and the stance you mentioned is reflected in the music.
John: Pete (Doherty) and Carl (Barât) are going to make music in Jamaica, so I don't know what will come out of it. But I'm excited to see what it'll be like.
–What does Up The Bracket mean to you?
John: Gary (Powell) said first albums are like the first artwork you see when you visit a museum. It makes you want to see the rest. I feel like this album is similar to that. It's our first album, so it's filled with energy and vigor.
"We're in the best place we've ever been"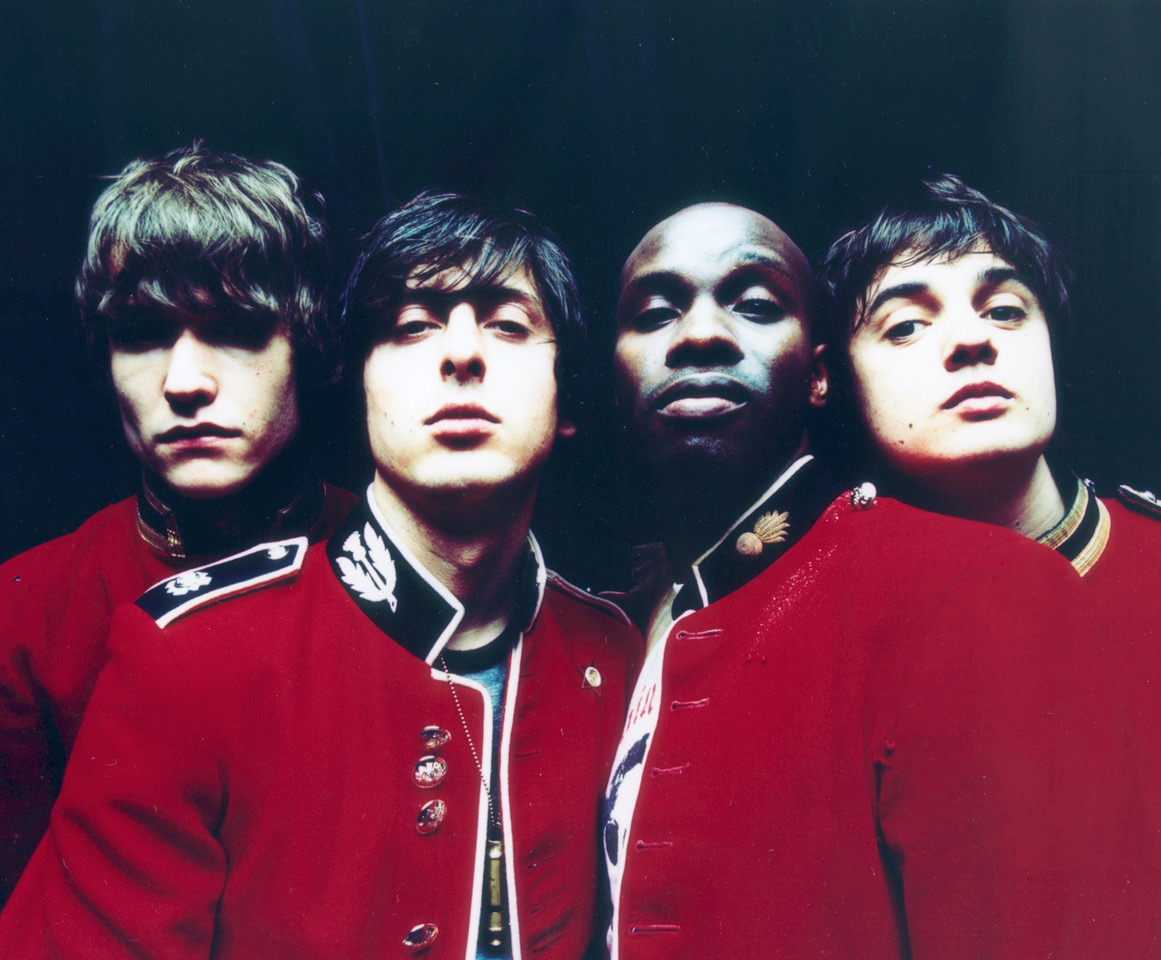 –The band has two frontmen with strong personalities, Pete and Carl, and you're on the quiet side. I think that's why you work as a band. What do you think?
John: There's a reason why the band functions. Our personalities play a part, and so does the overall balance. I think it's going well. That's how a chemical reaction is born; if we're functioning well, we shouldn't ruin that. No matter how many obstacles we have to overcome, we should protect the band and appreciate each other. We should sustain it.
–Do you make efforts to preserve it?
John: Yeah. Being in a band is like having a romantic or married relationship. Of course, we have our struggles and arguments. That's something you can't avoid when you're with others. It's important to experience things like that and stick together. Once we overcome that, we can be stronger, happier, and learn more.
–From the looks of your live show videos this year, it seems your band's in a good place, both musically and mentally. What's the band like right now?
John: You're right. We're in the best place we've ever been. We're able to enjoy everything while working with each other. We're all excited to make the next album, and we've recently started talking about it seriously.
–Carl recently said you had to take a break from making the next album because of covid. He said Pete was in France, and you were in Denmark, and you couldn't travel and move forward with the process. Has that changed?
John: There are no covid restrictions now. We're about to start making the next album. We've just taken the first step.
–Your previous album, Anthems for Doomed Youth, released in 2015, showed the growth you all made then. Do you think the next album will do the same?
John: We've matured as musicians and people, so I think the album will reflect that. I still can't say what that will look like yet, though. But I think the album will have a new sound reflecting our growth.
–You were supposed to perform at Summer Sonic this year, but it got canceled. Japanese fans were sad about it, but what are your thoughts?
John: I'm very sad about it too. This summer, I was looking forward to coming to Japan and playing at Summer Sonic the most, and I'm sure the other members were too. I was so disappointed and felt remorseful for letting our Japanese fans down. But we'll try our best to return to Japan as soon as possible and make our show happen.
The 20th anniversary edition of Up The Bracket
In celebration of the anniversary, the album has been remastered, and the limited box, only 4,000 available worldwide, comes with 65 unreleased materials, such as demos, radio sessions, and live recordings. It also includes a DVD of The Libertines' live recording of their performance at the 100 Club in 2002 and bonus footage. The box will provide insight into the band's process behind making the album. It also contains a 60-page booklet featuring a forward by Matt Wilkinson, interviews by Anthony Thornton, and many never-before-seen photos. Each one is engraved with a serial number. The Japanese edition includes commentary with translated lyrics, and the imported CD and LP come as a set and feature live recordings. A limited number of red vinyl records are also available.
https://www.beatink.com/products/detail.php?product_id=12862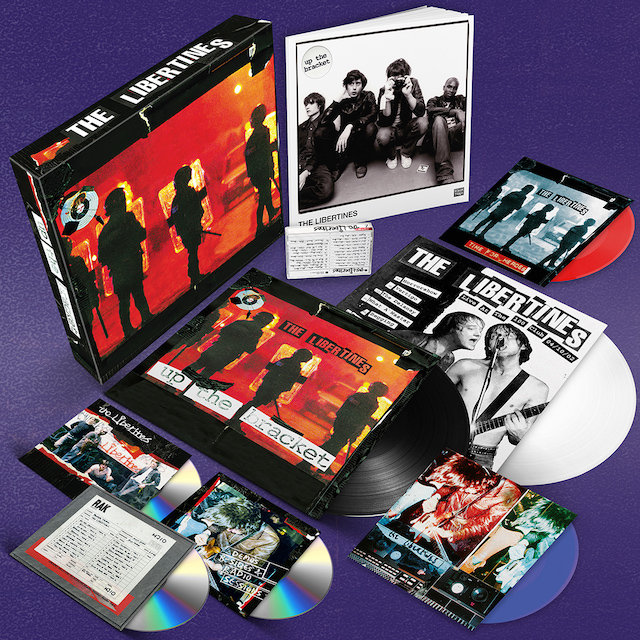 Translation Lena Grace Suda