Born and raised in London, a real Londoner Steven Julien is a sound producer and DJ with Caribbean heritage. Also known as FunkinEven, his innovative electronic beats and sounds are street credible, yet insanely stylish and cool. He has been a part of the hip-hop culture since the 1990s and has been active in the underground party scene in London, and is arguably the hottest presence in the city today.
Steven Julien made his first visit to Japan in about four years for the "Steven Julien Japan Tour 2022," holding parties in Tokyo, Osaka, and Okinawa. He also held a pop-up event at Shibuya Parco for his record label, Apron Records, and sold items from the Patta Soundsystem x Apron Records collaboration, which was released in Europe in April.
In this article, we would like to introduce Steven Julien, who is involved in a variety of fields centered on music such as sound production, DJing, label management, video production, and fashion.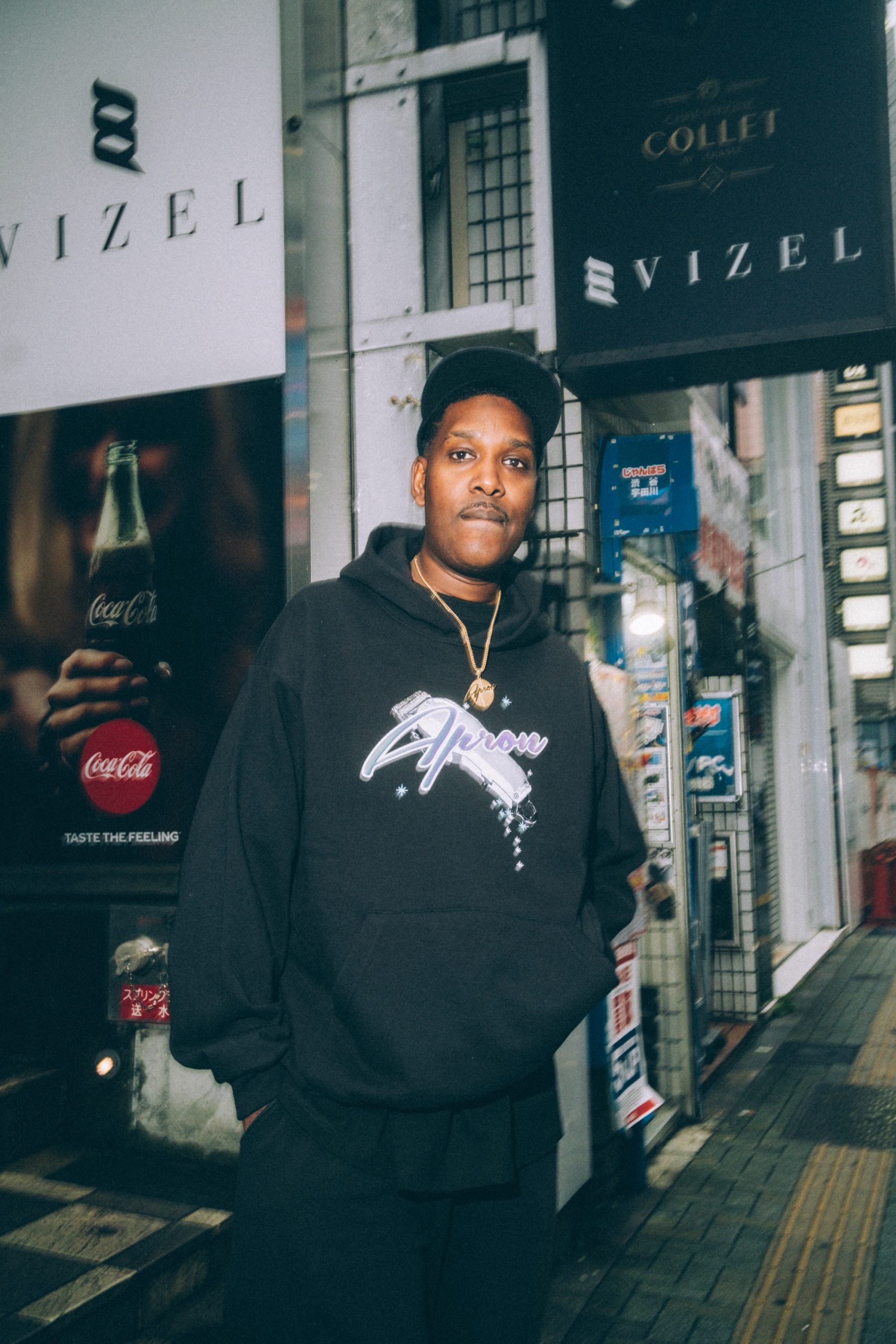 Steven Julien
Steven Julien is a London-based music producer, DJ and owner of Apron Records. He began his musical career in his early teens after becoming familiar with hip-hop culture. Created with "Roland" 808 and "AKAI" MPC2000, his original sound merges house, electro, deep house, Detroit & acid house, and his distinct drum patterns and beats are reminiscent of his Caribbean heritage. In 2009, he made his debut on Floating Points' Eglo Records under the name FunkinEven, and his releases on his own label, including Fallen (2016), Bloodline (2018), and 8 Ball (2018), have enhanced his reputation. He is also popular as a DJ, playing in many countries in Europe, Asia and North America, South America, Australia, as well as releasing numerous DJ mixes online. In terms of fashion, he has developed a deep relationship with the Amsterdam-based boutique Patta and released collaborative items with them.
https://apronrecords.com
Instagram:@stevenjulien
Twitter:@funkineven
I was rubbish at rapping, so I put the mic down and started making music
――How was your summer in London this year?
Steven Julien (Steven): This summer was very, very busy. There were parties after parties. The festivals and carnivals were back on because it was the first summer since Lockdown. It was a hot, crazy, amazing summer.
――Sounds great. It's still going to take a little more time for people in Japan to have a life without any restriction against COVID-19. Recently, two big nightclubs in Tokyo have closed down, and I wonder if this is just a sign of the changing times.
Steven: I know. My friend Jay Daniel DJ'd on the closing day (of "Contact").
――Steven, you are good friends with Jay Daniel and Kyle Hall, right?
Steven: That's right. I'm the oldest one.
――How old are you?
Steven: Ha-ha-ha. That's a mystery (laughs) ……. I'm the oldest and Jay is older than Kyle.
――Is this your first interview in Japan?
Steven: The last interview I did was in Seoul, so that probably means this is the first official interview in Japan.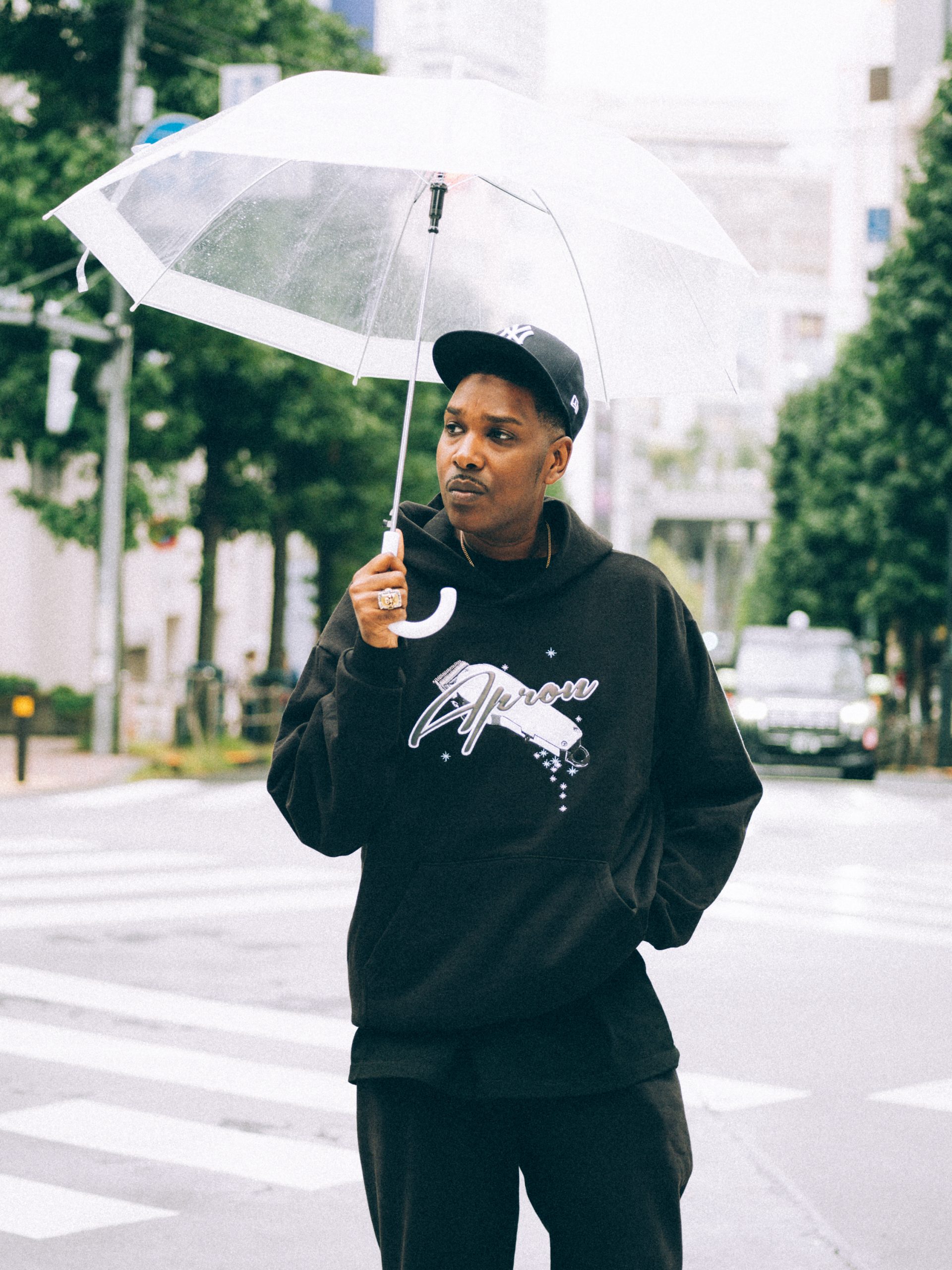 ――So, first of all, can you tell us a bit about your life history? How did you get started in music?
Steven: As a kid, probably from about 11 to 16 years old, I was doing hip-hop dance, a kind of dancing after break dance in late 1990s, at school in London with my friends as a crew. From there I started rapping with a hip-hop crew, and I started making music for that rap group. But I was a wack (=rubbish at) rapper, so I put the mic down and started doing music production. I started making beats, recording them on cassette tapes, experimenting with drum machines, and I fell in love with making music.
――So you started producing music earlier than DJing.
Steven: Yes, music production first. But I was buying records, so I would play and mix them in my friends' bedrooms. At the time, I was listening to many different kinds of music with different vibes from house to drum & bass.
Creating sounds with a Roland 808, a Yamaha Synths, and an MPC and pushing forward the heritage
――What equipment do you use?
Steven: The first piece of equipment I used was a "Korg" minilogue xd, I always use Japanese equipment, such as Korg's drum machine and YAMAHA's Synths. I started using an MPC when I was older.
――Is there any favorite producer?
Steven: I have always been fascinated with Q-Tip of A Tribe Called Quest. But I didn't know at the time that J Dilla was making half of their music. Anyway, I was really into and that kind of music with hard drums and sweet cords. And on the electronic side, when I heard Warren Harris' first album Severance, released under the name of Hanna on Theo Parrish's label Sound Signature, I was extremely shocked and I thought, "I want to make music like him."
――Then, you started releasing your own music after that, right?
Steven: My first EP was released in 2009. It was released on Elgo Records, which is run by Alex Nut and Floating Points.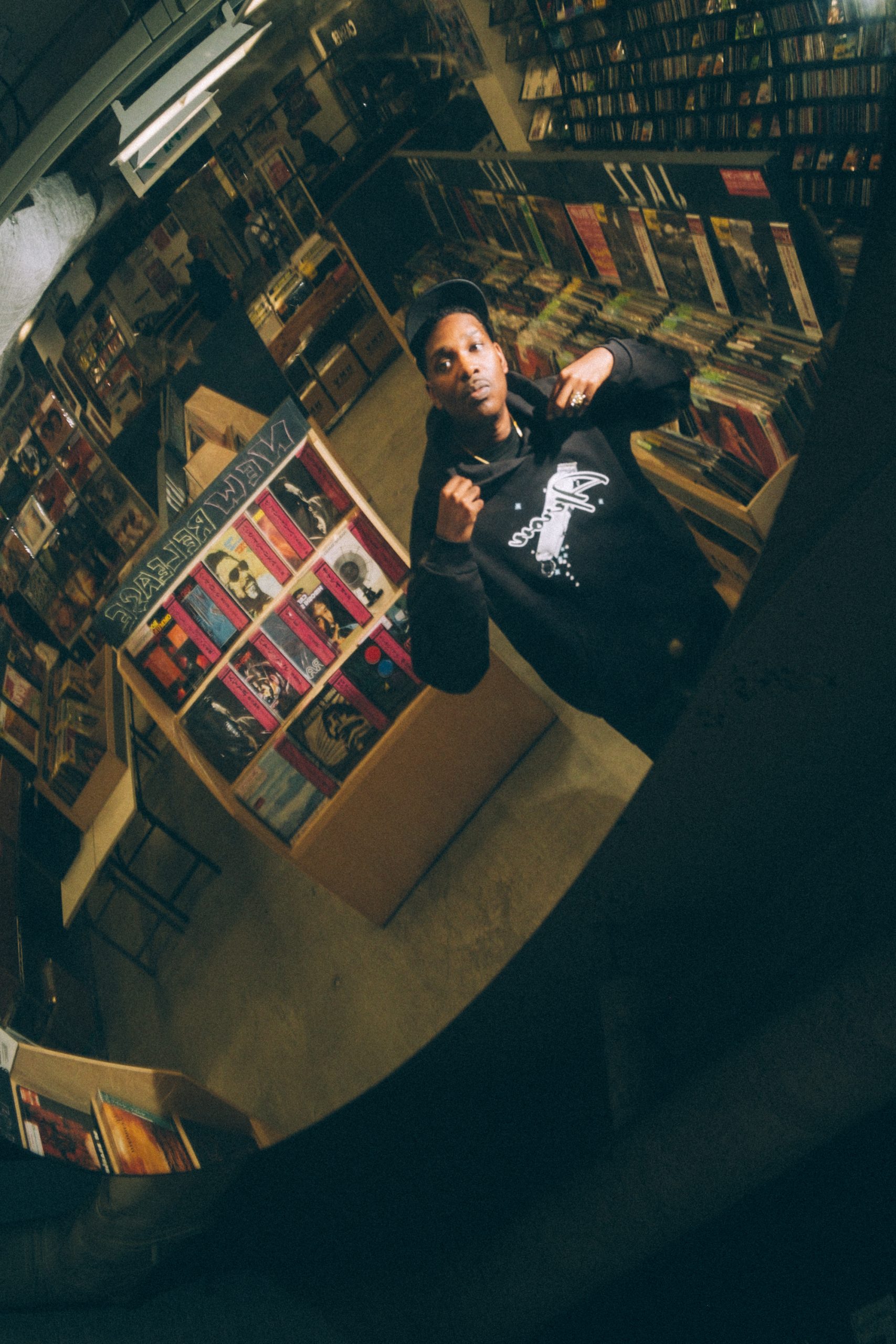 ――When I first heard the beat of your music, I was shocked.
Steven: That's great! Was it like nothing else you had heard?
――Yeah. Drum patterns used in your music are very unique.
Steven: (laughs). I think it's because I'm Caribbean and also because I listen to a lot of different types of music. Mine is a new sound, which is a mix of a lot of elements from electro to hip-hop, but it's also a heritage sound. In my case, heritage refers to sources or roots of where I stand.
Specifically, it is the black music of Detroit, Chicago, New York, and the UK in the 1960s, 1970s, early 1980s, and 1990s. As for the rhythm of the beat, I am of Caribbean descent, so there's a lot of influence from the music of Grenada, Jamaica, and Trinidad. Caribbean rhythms are slightly different from African rhythms. Just like messages in language, the rhythms and the drums really say so much.
――So your beats are based on your own Caribbean heritage. That explains my mystery!
Steven: Yeah, that's right. And I was also greatly influenced by music such as jazz, fusion, electro, hip-hop and drum'n'base from the 1960s to the 1990s.
Steven Julien "Bloodline"
Steven Julien's Sound Cloud
――Do you like Japanese music?
Steven: I love it so much. I'm a massive fan of Ryuichi Sakamoto in particular. I love his work, every single era, every single thing he's done. If I did work with him, it would be a dream. That's how much I love Ryuichi Sakamoto's work.
――How did you get to know Ryuichi Sakamoto?
Steven: YMO's "Fire Cracker". Well, I didn't know this song when it came out, but I knew it from an old rap video or breakdance video or something that my uncle probably watched when I was a kid, and the melody of it really stuck in my ears. Then I started buying records and learning about YMO and Ryuichi Sakamoto.
――Do you have any favorite Japanese equipment?
Steven: Japanese equipment made electronic music. Korg, Roland and Yamaha are the big three makers. The Roland 808 has been creating trap music like crazy. It's been ruling the world since it came out!
――Which instrument do you personally like the most?
Steven: I guess the 808! And I also love the MPC2000XL. Right now I have a Roland, MPC, and a computer with DAW Logic that I use for arranging.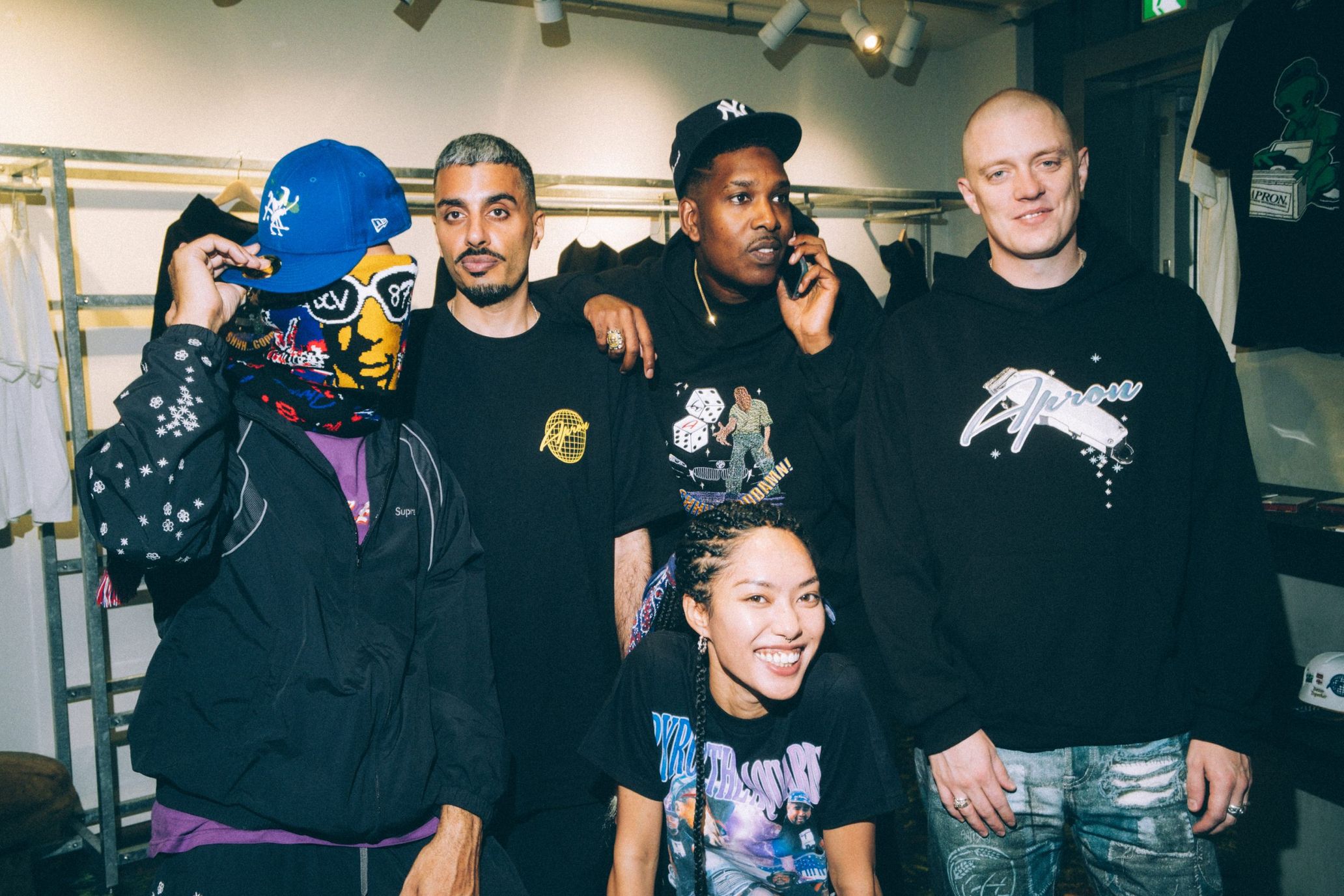 Apron Records, a label made up of homies
――Next, can tell us how you started "Apron Records"?
Steven: I asked this guy called Alex Nut, who runs "Eglo Records," if he would be interested in releasing some of my disco edits. But Alex said no, because releasing music made up of samples is a risky thing to do. Then he said, "Why don't you do it yourself?" I mean, he didn't want to get sued, and suggested me do it myself. (Laughs.) That's what woke me up. I was like, "Oh, I can do this myself!".
So I talked to Kyle Hall, who already had the label called Wild Oats. He is a producer who knows how to press and distribute records. He gave me a few contacts. Then I approached the brokers and said, "I want to press 300 records," and the people in the office were like, "Who is this guy?" And I gave them the cash and they said, "Okay, cool!" And by the third record, it started building a name and we finally had a rapport with them.
――How do you find and select artists for your label?
Steven: They are all my homies. Oh, but there is one person I found who was not my homies. He's a Miami-based artist named Greg Beato, and I found him on SoundCloud. His profile picture was Ninja Turtles, and I thought, "I love his profile picture!" I checked out his sound and I loved it, so I decided to contact him right away.
Works released on Apron Records
Relationship between Patta Soundsystem and Apron Records
――At the "Apron Records" pop-up at Tokyo Shibuya Parco, you introduced collaborative items with "Patta", how did you come to collaborate with them?
Steven: A few years ago, "Patta" approached me because they wanted to book me as a DJ for a party. At that time I became friends with one of the guys from "Patta Soundsystem" and we just became a family. That's how I prefer to work. I prefer bouncing ideas off each other rather than having formal relationships. Anyway, they asked me to do a collaboration. So we decided to make a record, a t-shirt, and a hat all together in one package. We started talking about this project in 2019, but then the pandemic slowed things down and it all came out in April this year. Under the slogan "Better Together," we released a capsule collection with racing car feeling, made up of 12″ record, track hat (cap), and t-shirt. Since I'm a car guy, we used racing flags and made the track hat to look like racing cap. And then they asked me to produce original tracks for the "Patta" x "NIKE" Air Max 1 campaign when it was released.
Steven Julien "Better Together"
――Do you have any favorite car?
Steven: Porsche. I love all of Porsches, literally from the old ones to the newest. I drove a Porsche 80s' 911 in the campaign video for the collaboration of Patta Soundsystem and Apron Records. I also like BMWs. Right now, I drive 2003 model of BMW E46 convertible.
――Does fashion matter to you?
Steven: What is important for me is lifestyle, not fashion. Rather than fashion, I would love to wear culture. If you have something that you are into, something that you are influenced by, or whatever moves you, it comes out in your appearance. Of course I like clothes and understand a little bit about fashion, but I am not really a fashion guy.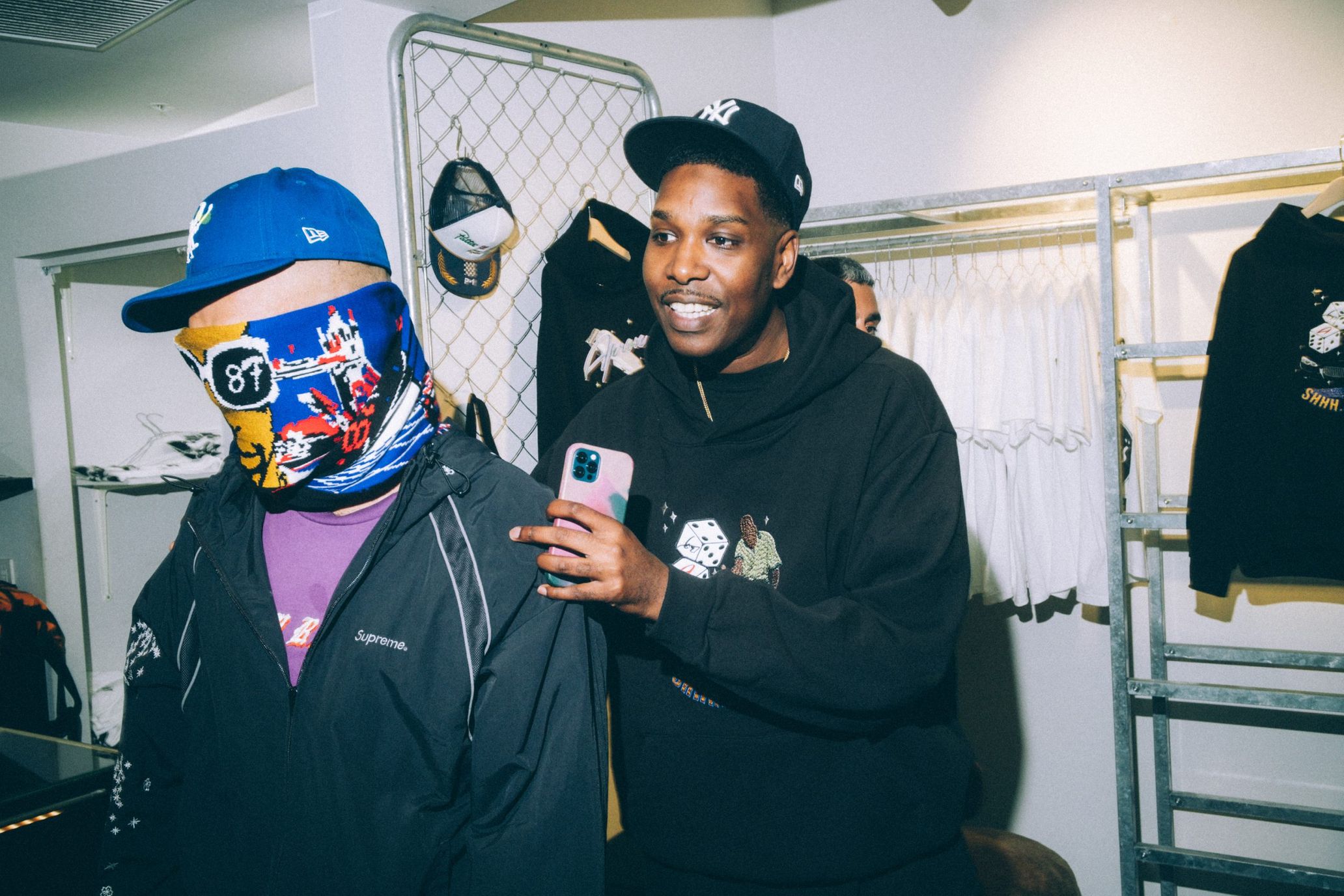 ――By the way, you also have good relationships with skateboarders, right?
Steven: One of my good friends is Lucien Clarke from PALACE SKATEBOARDS. He is also another homie. They like music, too. The underground culture scene in London is small, so we all know each other and are connected. We've known each other for about 15 years, but in the last few years we've become even closer.
――Do you have any plans for the future?
Steven: Yes! I can't tell you yet, but we have a big collaboration coming up next year. It's going to be a big, crazy, exciting collaboration anyway. As for album releases, I have a Kyle Hall record coming out soon, and then some of my own stuff.
――What do you want to do during this two week visit to Japan?
Steven: I want to visit a famous synthesizer store in Harajuku called "Five G music technology". I'm not sure if I am going to buy any, but I hear they have a lot, so it'll be an experience. I'm looking forward to foods, shopping, and parties. If I go to Osaka, I also want to go to Kyoto. I would like to visit temples there.
――Apart from music, is there anything else you are interested in? What do you do in your daily life to keep your mentality up?
Steven: I'm interested in every single things, but I really like nature. I'm also into zazen, which is kind of therapeutic meditation. To take care of my physical and mental health, I go to nature, and listen to demos (music) while doing zazen, and I take deep breaths. It's quite important for me to do those kind of things.
――It seems to be a way of balancing body and mind that is typical of a city-bred musician.
Steven: Yeah, true. I was born and raised in London, I love London, and I'm literally a Londoner (laughs).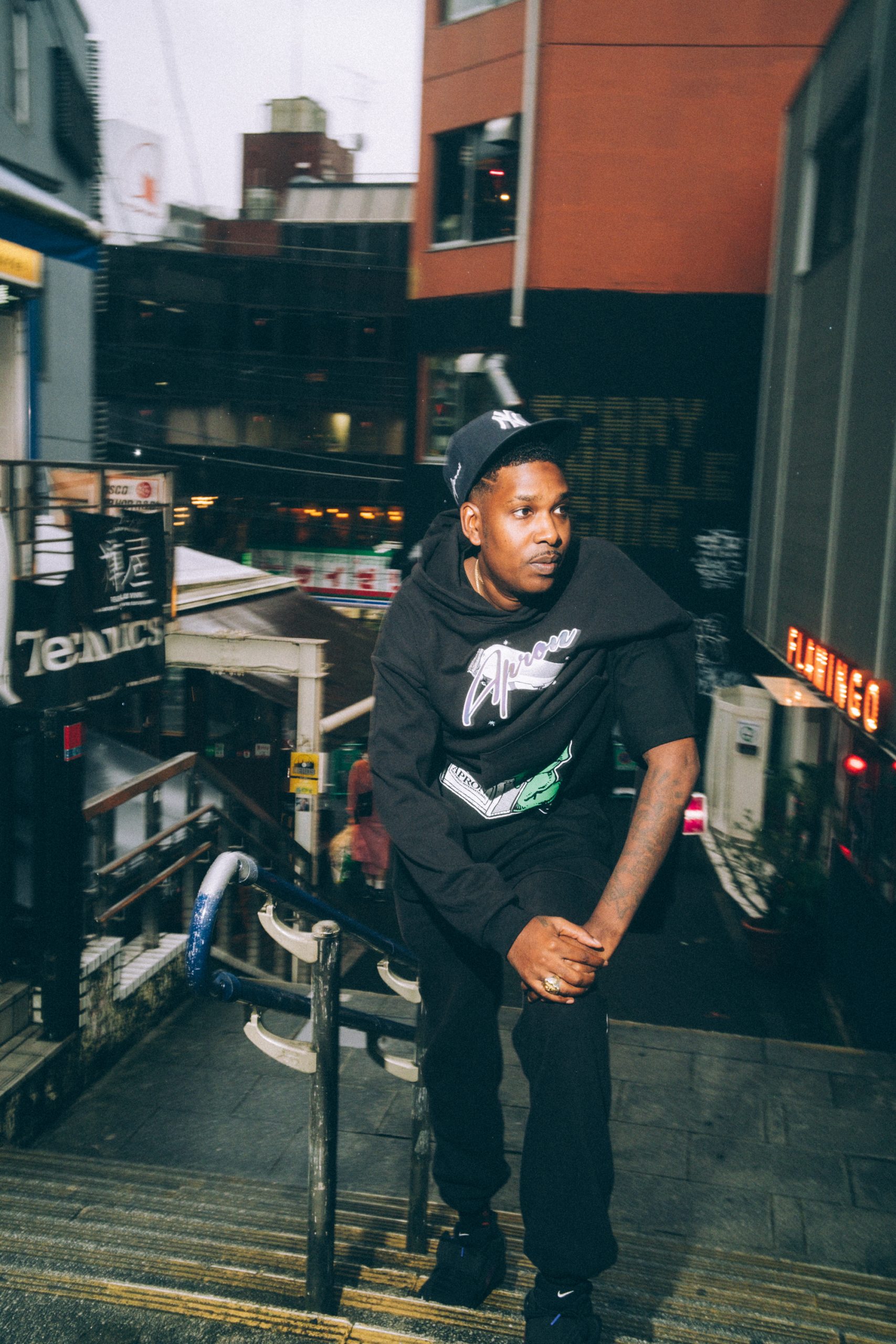 Photography Yusuke Oishi
Translation Shinichiro Sato(TOKION)