2022 marks the 30th anniversary of DJ Krush's solo career. Active in the Tokyo underground scene since the dawn of Japanese hip-hop, DJ Krush eventually made it onto the world stage. From an international perspective, he is a representative of Japanese DJs and a magician of the Eastern world. Now, DJ Krush heads exist all around the world.
We wanted to keep a record of DJ KRUSH's present. In the third and final installment, DJ KRUSH speaks about the 2010s to the present, and shares his thoughts on the future.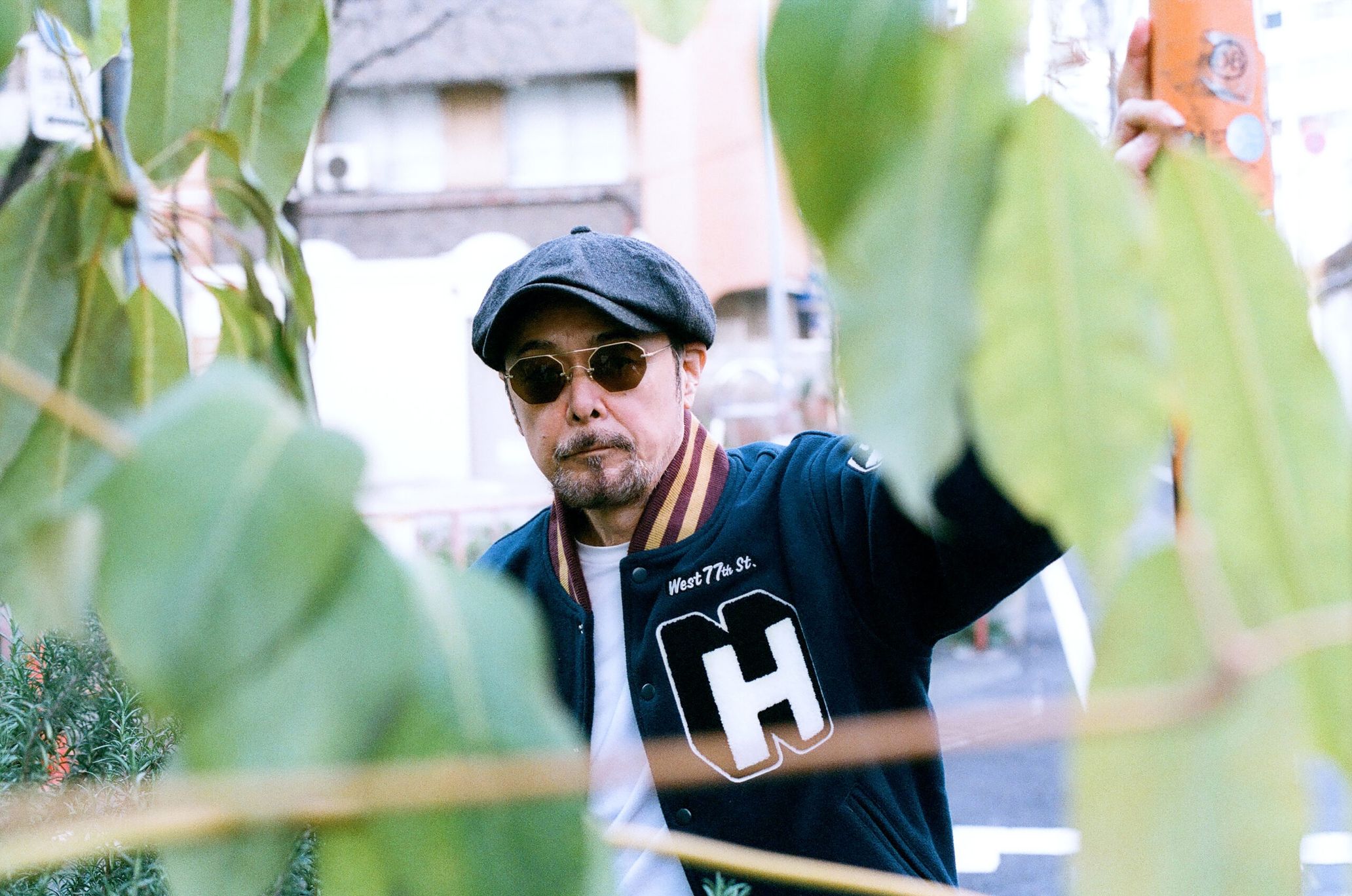 There is no next time if you don't leave a good impression
――What are some things you've noticed while traveling the world?
DJ KRUSH: DJs who have their own unique DJ style and sound always stick around, even if they seem to fade into oblivion along the way.
I felt how important individuality was while traveling abroad. I wouldn't be invited to play every year if I didn't have that going for me. The audience comes to listen to KRUSH's sound, so I give it my all every time, no matter how many times I play. There is no next time if you don't leave a good impression. To keep going, you have to figure out how to create an impactful DJ set and successfully incorporate your personality into it. I think it's crucial to think about all of this.
――After seeing you play a DJ set abroad, I could really feel the audience's anticipation and overwhelming passion.
DJ KRUSH: Sometimes that's a lot of pressure. But the show must go on once I get on that stage. Since I think about how to create these sounds before I go on stage, I only focus on pulling that off once I'm performing.
――What do you think is necessary for DJs who want to play internationally? Do you have any advice for young DJs that want to play outside Japan?
DJ KRUSH: Do young DJs nowadays even want to play abroad? The world is so much closer now with the Internet, I assumed that young people are no longer interested. Personally, I like seeing how people who grow up in different cultures react to my DJing or my music. I'm interested to know what goes on in their heads when they hear it for the first time. I always thought that young people today don't have that desire (laughs).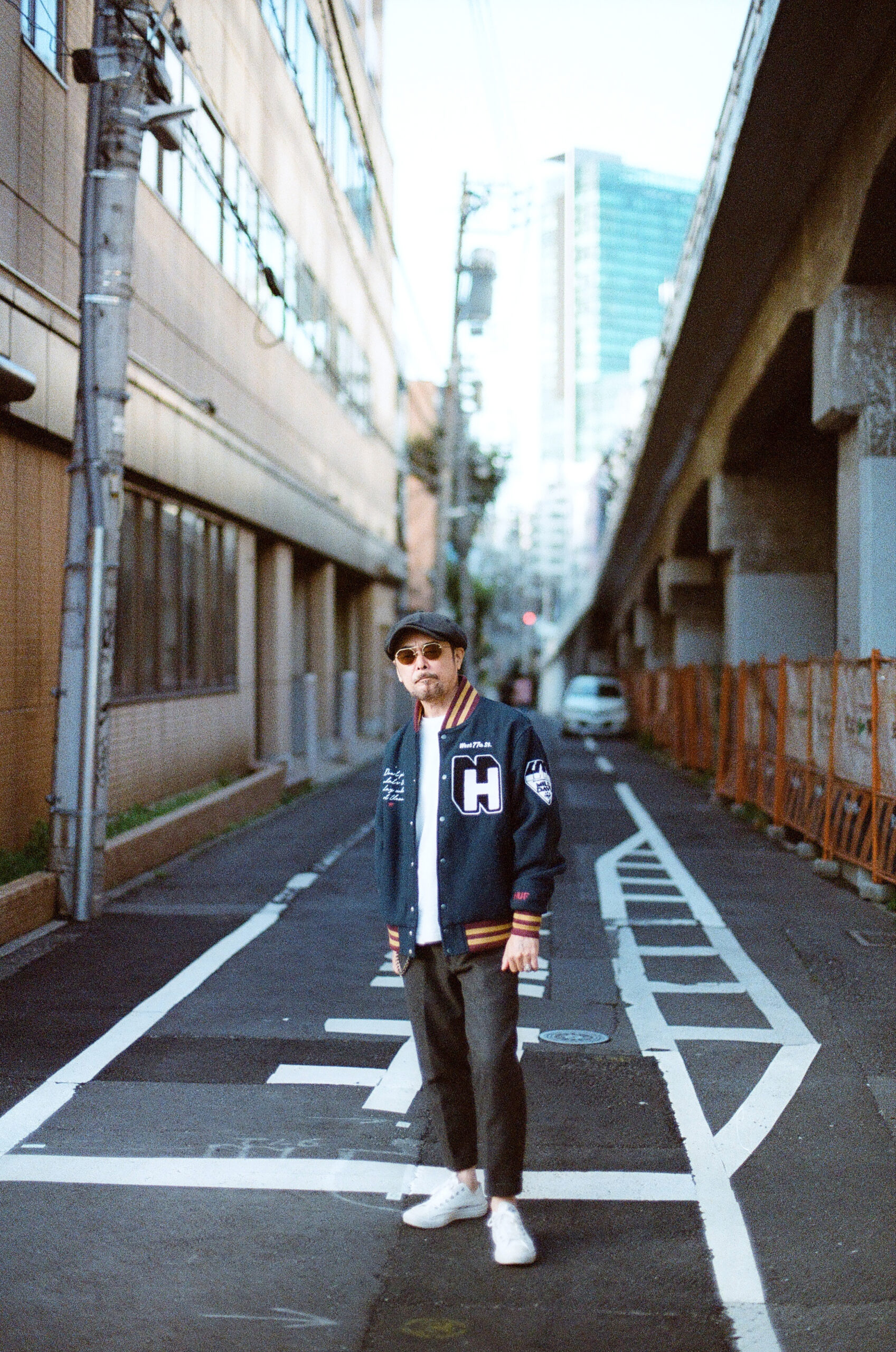 Japanese MCs have evolved tremendously
――Let's go back and talk about your albums. You released your 9th album Butterfly Effect in 2015, which was your first in eleven years. It felt like you were stepping into a brand new phase.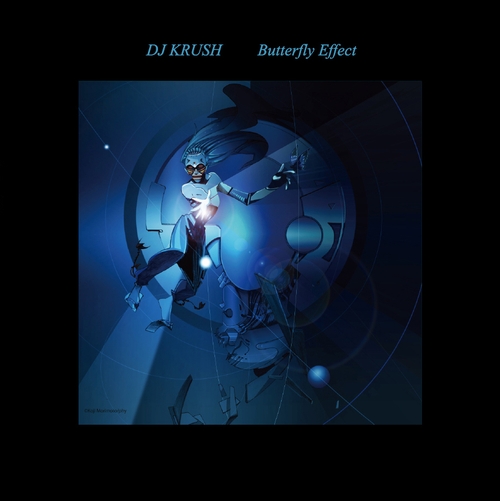 Butterfly Effect, released in 2015
DJ KRUSH: At that time, I don't think I had a clear vision of what I wanted to make. Butterfly Effect is an honest record. It communicates exactly where I was at. To be honest, I felt a lot of pressure because it had been so long since I released a record. But I knew I couldn't let that get to me, so I made it without overthinking things.
――You feature pianist Takashi Niigaki on one of the songs.
DJ KRUSH: I always thought Mr. Niigaki made interesting sounds. A lot was happening with him at the time, but I asked him to be a feature on my track regardless. We played some shows together, too.
DJ KRUSH playing with Takashi Niigaki in 2015
――Your next album Kiseki was produced by a young Japanese rapper (MC). You've collaborated with many Japanese rappers throughout your thirty-year career. How do you think these MCs have evolved over the years?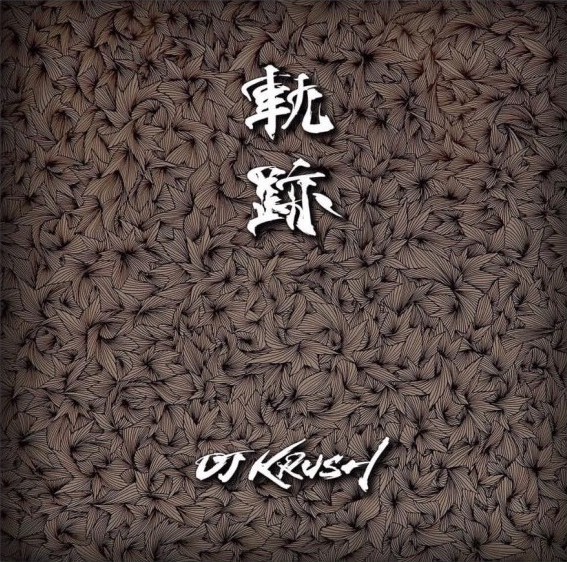 Kiseki, released in 2017
DJ KRUSH: I think they've evolved tremendously. There were a number of good MCs back when I was first starting out, but the rappers now are exponentially better. I imagine it's harder to be unique now because there's so much good competition, though. I'm sure it's hard to keep up.
There weren't many MCs back when I was playing with MURO, so it was easy to stand out. There were other good MCs like MAJOUR FORCE, but the times have changed and there are countless talented MCs now. For Kiseki, I recruited the few MCs out of many that had personality and had their own unique perspective. I personally liked all of their music, too, and invited them to collaborate with me.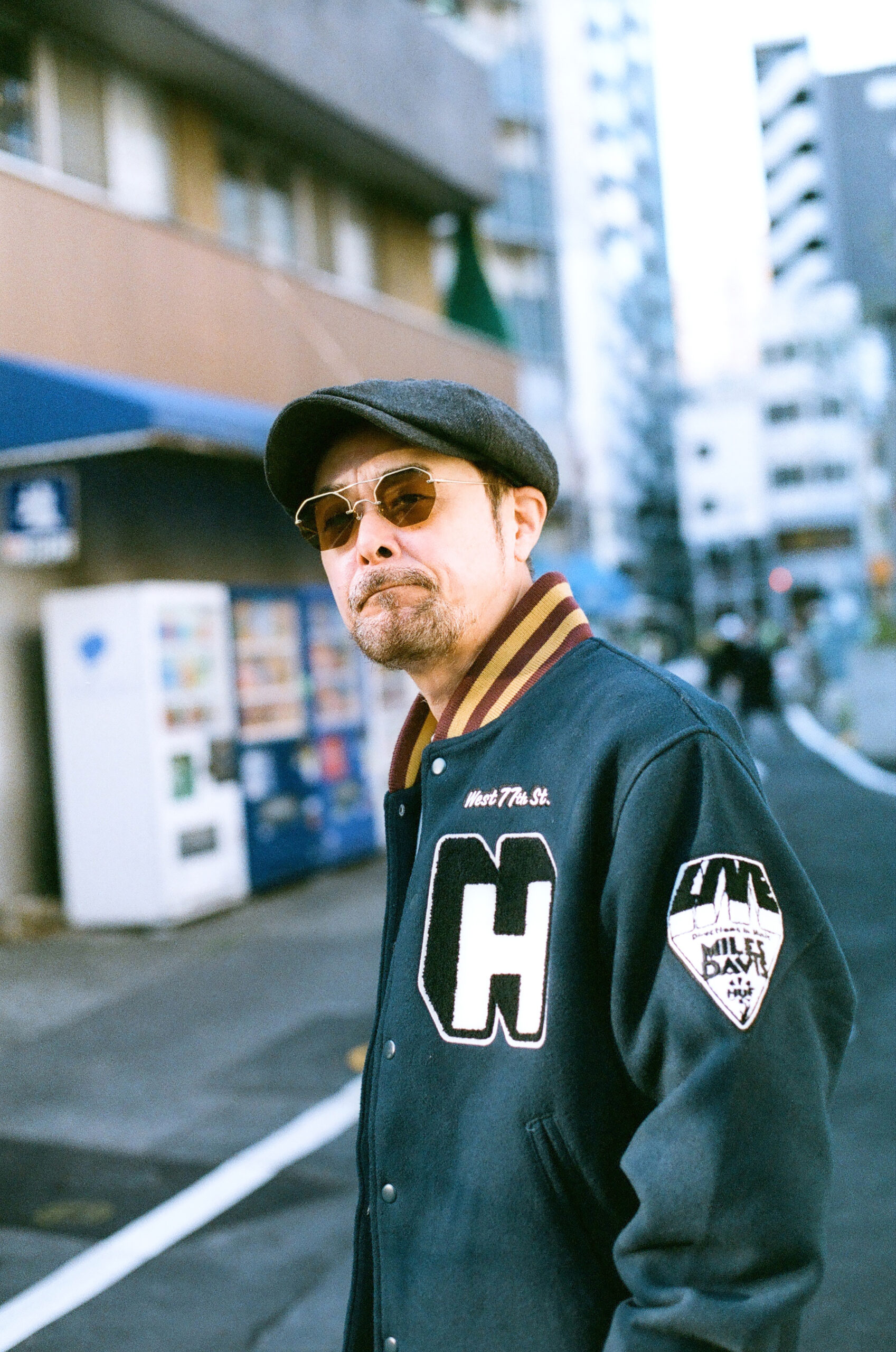 ――I feel like you're a connoisseur at choosing MCs. You've been playing with BOSS (THA BLUE HERB) since your early days. What was your impression of BOSS when you first heard him?
DJ KRUSH: I just heard a THA BLUE HERB record and thought they were good. The sounds and the world created through the raps were interesting in "Third Hallucination Chaos." I could imagine so many things while listening to BOSS's raps. Inevitably, I wanted to make a track that would work within his world. I tried it out, and the result was just as I expected. It turned out so cool that I often like to play it abroad.
――I heard that BOSS's lyrics came before the track in "Living in the Future feat. tha BOSS" (a song on Butterfly Effect).
DJ KRUSH: BOSS already had two songs worth of lyrics when we met up to write it. He said he wanted to use one set of lyrics with one of my tracks. I thought it over and sent him a track of mine, and left it up to him to fix the phrasing of the lyrics accordingly. The process was quick once he got back to me.
For Kiseki, I let the MCs choose the song of their liking out of several that I sent. I sent the tracks out so they wouldn't overlap, but they often chose different tracks than I would have as a DJ. Regardless, the tracks that the rappers chose always ended up sounding cool. I'm fascinated by how the raps weave around my track. It's fun to witness everyone's personal style. But I also want to start asking for MCs to rap on specific songs, because sometimes I want to see what kinds of lyrics they'd put on a difficult beat.
"Living in the Future feat. tha BOSS," from Butterfly Effect
――By the way, is there a track from Kiseki that left a lasting impression on you?
DJ KRUSH: They all made some kind of impression because they're all different in their own ways. But the song "YUI feat. Sibitt" that I made made an especially impactful impression on me. Usually, MCs stick to a song structure, with an intro, hook, and so on. But Sibitt just kept rapping from beginning to end. I was prepared, but was in shock because he went beyond my expectations. I had to go back and execute my best work for Sibitt.
――It's impossible to listen to your song with Sibitt passively. You have to replay it countless times.
DJ KRUSH: I had already listened to many of his songs before. But he brought out a different style that he doesn't use in his own music. He fills every crevice of the song with words so you can't understand all that he's saying in one listen. His timing is also impeccable, so it's imperative that you listen to it multiple times. He changes his voice depending on the perspective he's rapping from. One second, he speaks from a Godly perspective, commanding humans on what they should be doing. Another second, he switches to the perspective of the humans God is speaking to. There are numerous voices in the song. It's structured like a story, so my job was to create a track to be the backdrop of this story. It was very inspiring. I feel like Sibitt doesn't even need a beat to rap on. Maybe just a sustained noise in the background. If I get the chance, I want to write a rhythmless track for him.
"YUI feat. Sibitt" from Kiseki
Telling a story without words
――How does an MC function from the perspective of a trackmaker and DJ?
DJ KRUSH: MCs create their own worlds through their selection of words. It's a form of expression that's easily communicated. On the other hand, instrumental tracks are my way of speaking. It's as if I've become a rapper; I tell my story through sound. Rap utilizes the power of words, but an instrumental has the power of freedom, and has the ability to cross borders. I'm intrigued by the power sound has to move people from around the world, without the use of language.
――I see. I also want to ask you about your 11th record Cosmic Yard. You collaborated with many instrumentalists on this record. It felt as though their melodies were vocals riding on your tracks.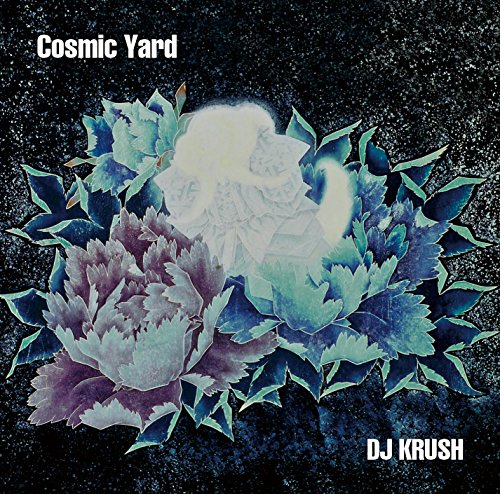 Left: Cosmic Yard, released in 2018
Right: TRICKSTER, released in 2020
DJ KRUSH: I returned to making instrumentals after Kiseki. I think I genuinely wanted to collaborate with musicians using live sound. I reunited with Mr. Kondo (Toshinori) and Mr. Morita (Shuzan), and was joined by guitarist Mr. Yukihiro Atsumi. It was the same members all over again. Maybe that's why I wanted to do things alone for my next, 12th album, TRICKSTER (laughs).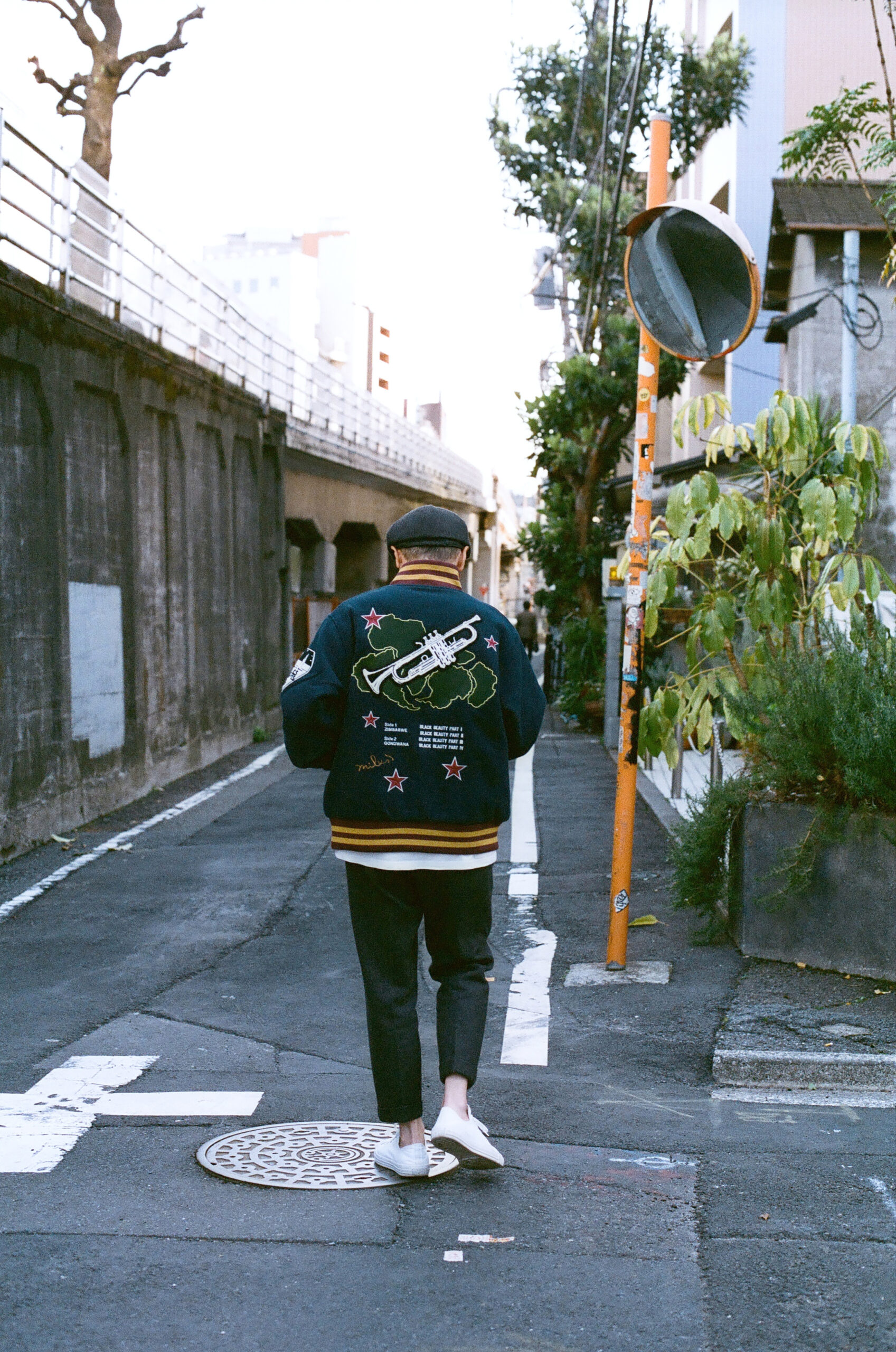 Always being ahead of his time – DJ KRUSH's vision for the future
――How do you feel now, after thirty years as a solo artist?
DJ KRUSH: I've come a long way, but there's no end. The more I keep going, the more things there are to do. I didn't expect my career to last this long. Now, I'm working with people who are the same age as my children. It feels like time flew by.
――Anything new on the horizon?
DJ KRUSH: Let me think… I feel like it's best not to reach your final form. There's no end point, because it's best just to keep moving forward. I'm the type that won't do anything without positive reinforcement. As a musician, I think it's impossible to feel like you've accomplished everything. I want to provide more good music, and to keep on surprising listeners, which you can do at any age. I think it's important to be able to surprise people through music, using the same tools as everyone else. That's why I prefer to not have an end goal.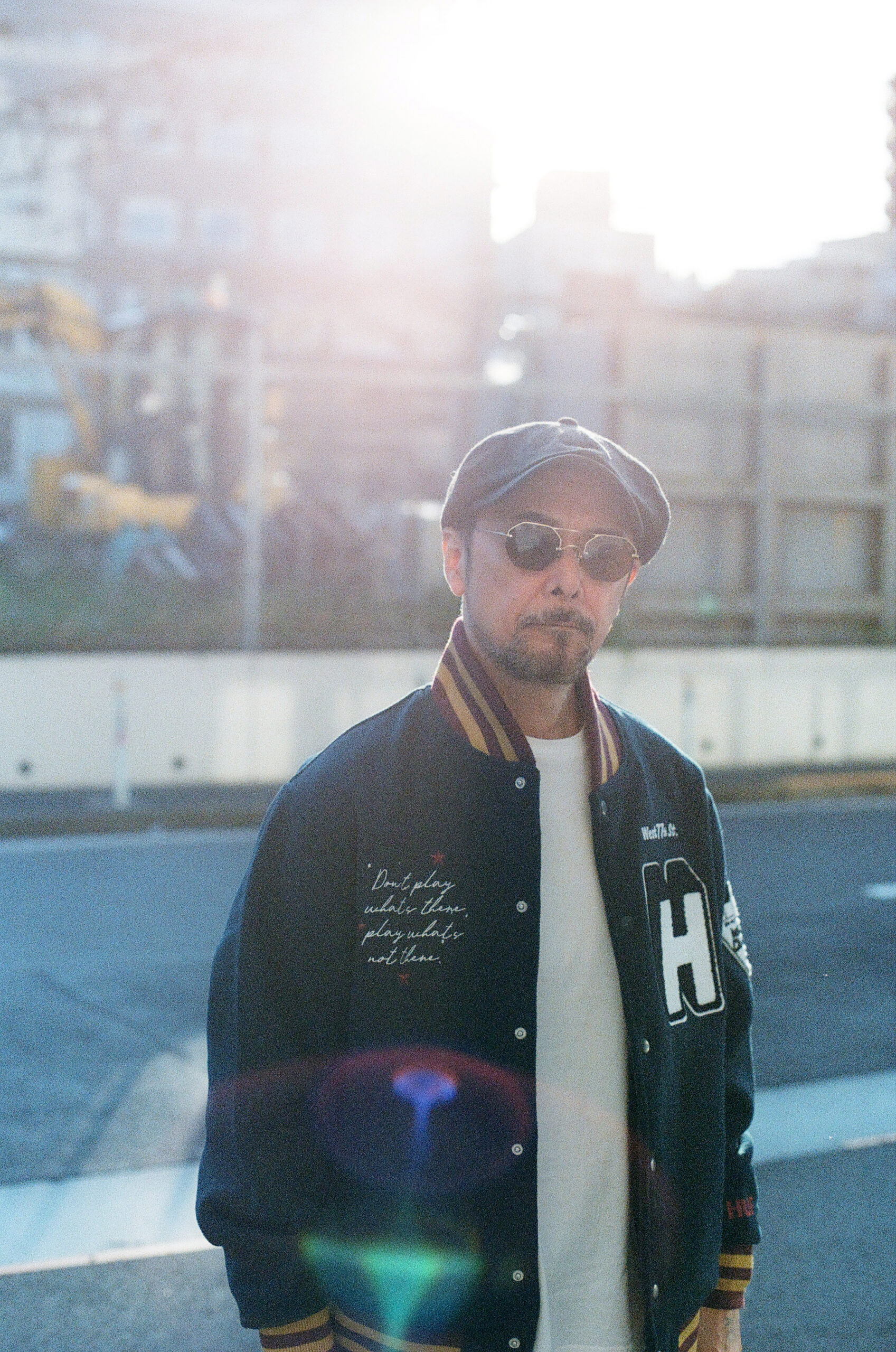 ――After stepping onto the world stage, how do you envision your future? You mentioned the influence Blade Runner's futuristic backdrop had on your album TRICKSTER.
DJ KRUSH: For TRICKSTER, I tried to create a near-future world that was even more near-future. At this point, I don't know if I'll be going backwards or forwards… But I think I'll be moving forward. Or, rather, I'd like to keep moving forward.
――Looking back on your discography throughout the years, I felt you were ahead of your time in every era, and paved the road for many. In the 90s, when Japanese hip-hop was gaining popularity, you did your own thing and refused to follow the crowd.
DJ KRUSH: Except back then (1990s), my sound was getting imported back into Japan from abroad. I think many people in Japan were like, "what is this?" People didn't get it because there was a limited understanding of what hip-hop could entail. "Kemuri," (a song off of second album Strictly Turntablized) for example, was criticized for not being hip-hop enough. But in the UK, they didn't just copy American music. They create their own unique sound, like drum n bass, which then became popular around the world. Japan lacked that ingenuity. I always thought Japan needed to expand its understanding of hip-hop in order to create something innovative. But Japanese hip-hop started to evolve in its own way, and I also grew through my time playing in Japan and abroad. Although growth may have been an inevitable effect of the times, I feel like we can finally see eye-to-eye.
――By the way, I heard that your family, including your grandchildren, came to your event at the end of last year.
DJ KRUSH: They did (laughs). They came to an event I did at clubasia. My youngest granddaughter is in 6th grade, which is an awkward time for young girls. And you know, most of the people backstage are men. But I was glad she got to experience the roaring crowd as I played. I hope she understands who KRUSH is now.
――What do your grandchildren call you?
DJ KRUSH: They call me KRUSH (laughs).
DJ KRUSH
DJ/sound creator born in Tokyo in 1962. Started DJing in the late 80s, founded KRUSH POSSE in 1987. Started his solo career after POSSE KRUSH disbanded and released his first album KRUSH in 1994. Started trio RYU consisting of DJ HIDE and DJ SAK in 1998 and participated in JAG PROJECT, a project launched for the 21st century. His sixth album ZEN won the US's AFIM award (also known as the "indie grammy") for best electronica album in 2021. Internationally active as a producer, remixer, and DJ based in Japan, DJ Krush also works extensively in film, TV dramas, and commercial music production. As a DJ, he has performed at more than 200 shows around the world, from large festivals to club tours.
http://www.sus81.jp/djkrush
Instagram:@djkrushofficial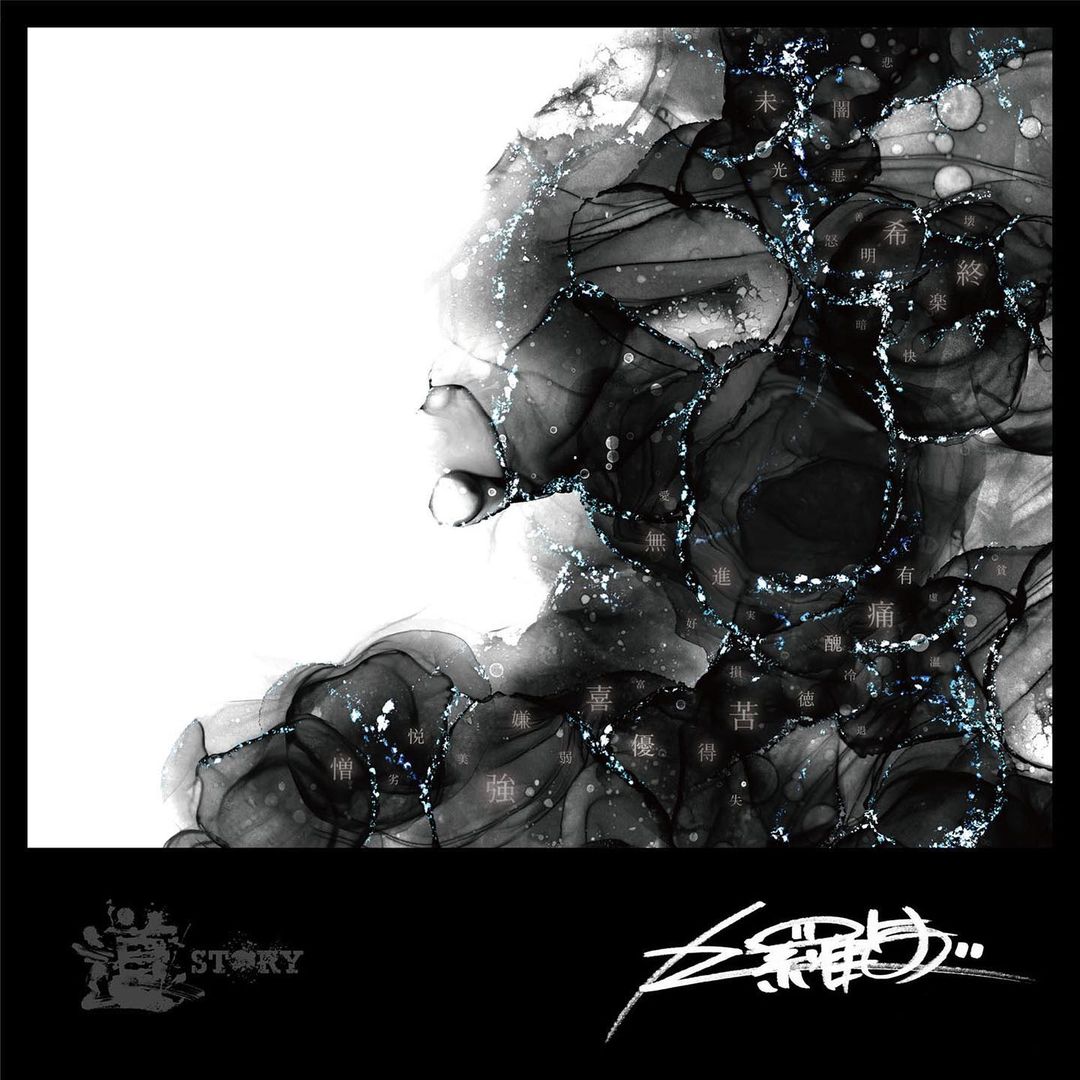 ■DJ KRUSH『道 -STORY- 』
(Es・U・Es Corporation)
For the 30th anniversary of DJ KRUSH's solo career this year, he plans to release a piece that weaves together sounds by inviting artists from Japan and abroad based on the concept of "STORY/roads." The first installment of the series is a 12-inch featuring ralph, JUMADIBA, Sibitt, and others.
Photography Shiori Ikeno
Translation Mimiko Goldstein