Kiki Kudo is a writer, chef, and music producer based in America. She documents and reflects on moving from New York City to the countryside in Connecticut during the pandemic; this is her steady life.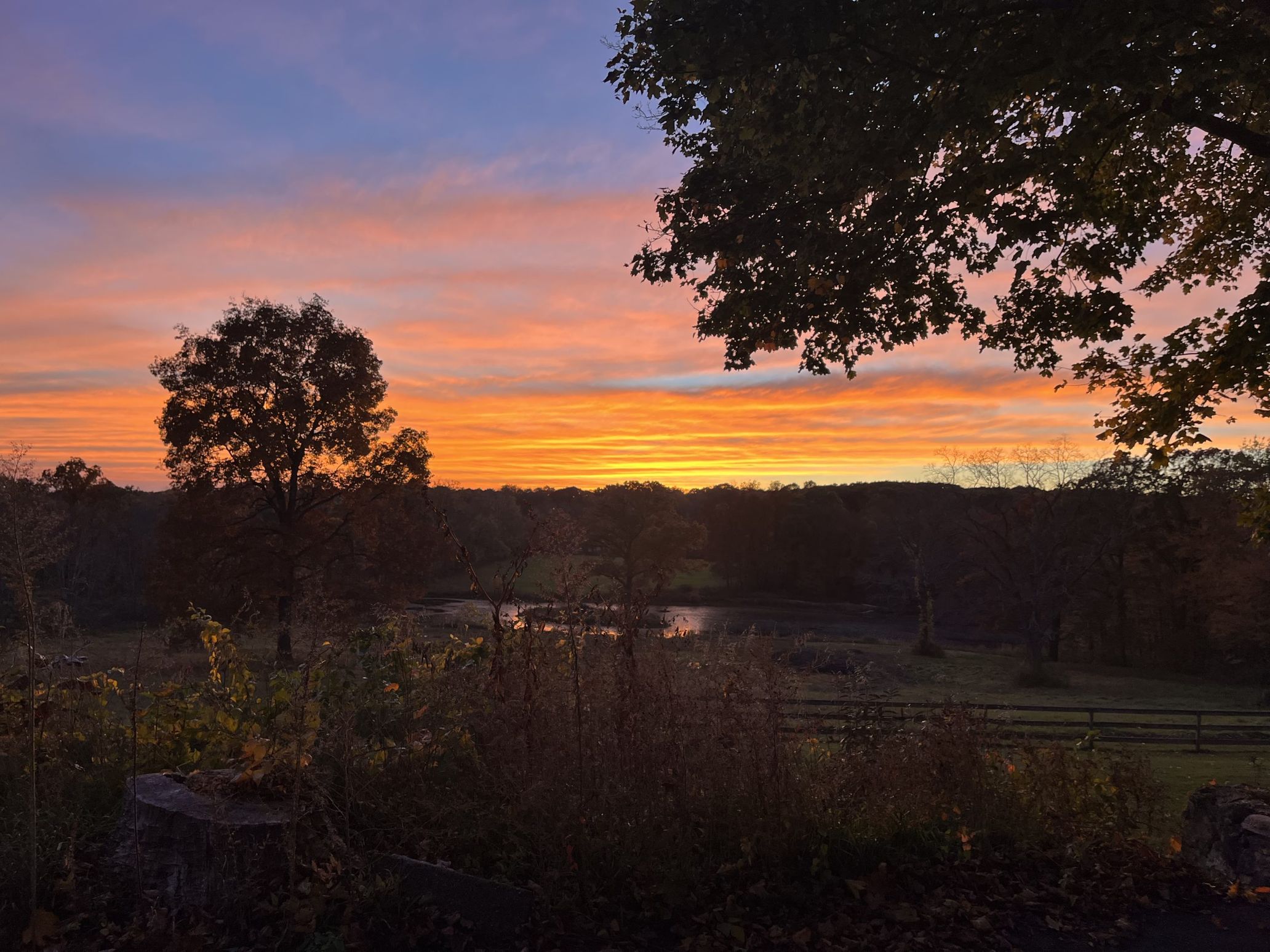 We found our house on Zillow, an online real estate marketplace. It was a major adventure moving from the metropolitan city of New York to the American countryside. Thanks to the pandemic, the BLM movement, a demand for societal change in the prolonged mistreatment of the Black community in the country, erupted nationwide. Amid all this, something I imagined would happen in the Midwest took place in the big city of New York: White Supremacy rallies. I started to see news of hate crimes against Asian people too. I had lived in the city for a decade, yet I didn't know anything about the distorted social structure of America. I didn't know anything about Connecticut, either.
Our top conditions for our new home were: within two hours from New York by car, far away from neighbors, thus ensuring the protection of privacy, and equipped with a fireplace and some gardening space. Another essential condition was distance. That is, being able to see friends within an hour's drive. I looked for houses close to my good friends because I knew I would want company. With that said, there weren't a lot of houses for rent to begin with, and we didn't have much leeway to choose. On Zillow, you send a request to go on a house tour once a listing catches your eye. You then connect to an AI broker called Alex and exchange inorganic-sounding messages. It introduces a local broker who would set up a house tour. But when I found our current home, I got connected to Jim and Julie instead of Alex. When I saw a normal message starting with a hello, I almost screamed to Brian that there was a human being on the other side of the screen.
The house was a 40-minute drive from Evan and Liutas, our friends living in upstate New York, and an hour away from Dimes Deli's Zach and Sophie's upstate home, whom I've known since I founded Chiso, my food project. Coincidentally, journalist Yumiko Sakuma's "house on a mountain" was across from Zach and Sophie. And it was 20 minutes away from our life-hack boss and New York neighbor, Ross's cabin.
We went to see the house at the beginning of January 2021. We wore masks the first time we met Jim and Julie since the pandemic was still in full swing, but they were so welcoming it blew my mind. They also knew about Chiso because they looked at my website after our first exchange and told us we could move in immediately if we liked the house. The renovated two-story farmhouse from the 1800s was where Julie grew up. The 2,000-square-foot house was on a 36-acre plot of farmland with two fireplaces and six bedrooms. Jim told us he'd make sure we could use the classic-styled fireplaces, which the previous tenant didn't, and that he'd make space for a garden. The walls had been painted in brown and cream colors, and they had many windows from which you could see a beautiful landscape. One of the reasons I felt comfortable was simply because the house was built in a similar way to Evan and Liutas' place. Moving away from my New York life, which had become dreary because of covid, felt refreshing since I had never lived in the countryside. I felt excited to start a new life surrounded by nature. It was winter then, so the trees were bare, making the house in the distance visible. But we were told we would have privacy once spring brought its abundance of greenery.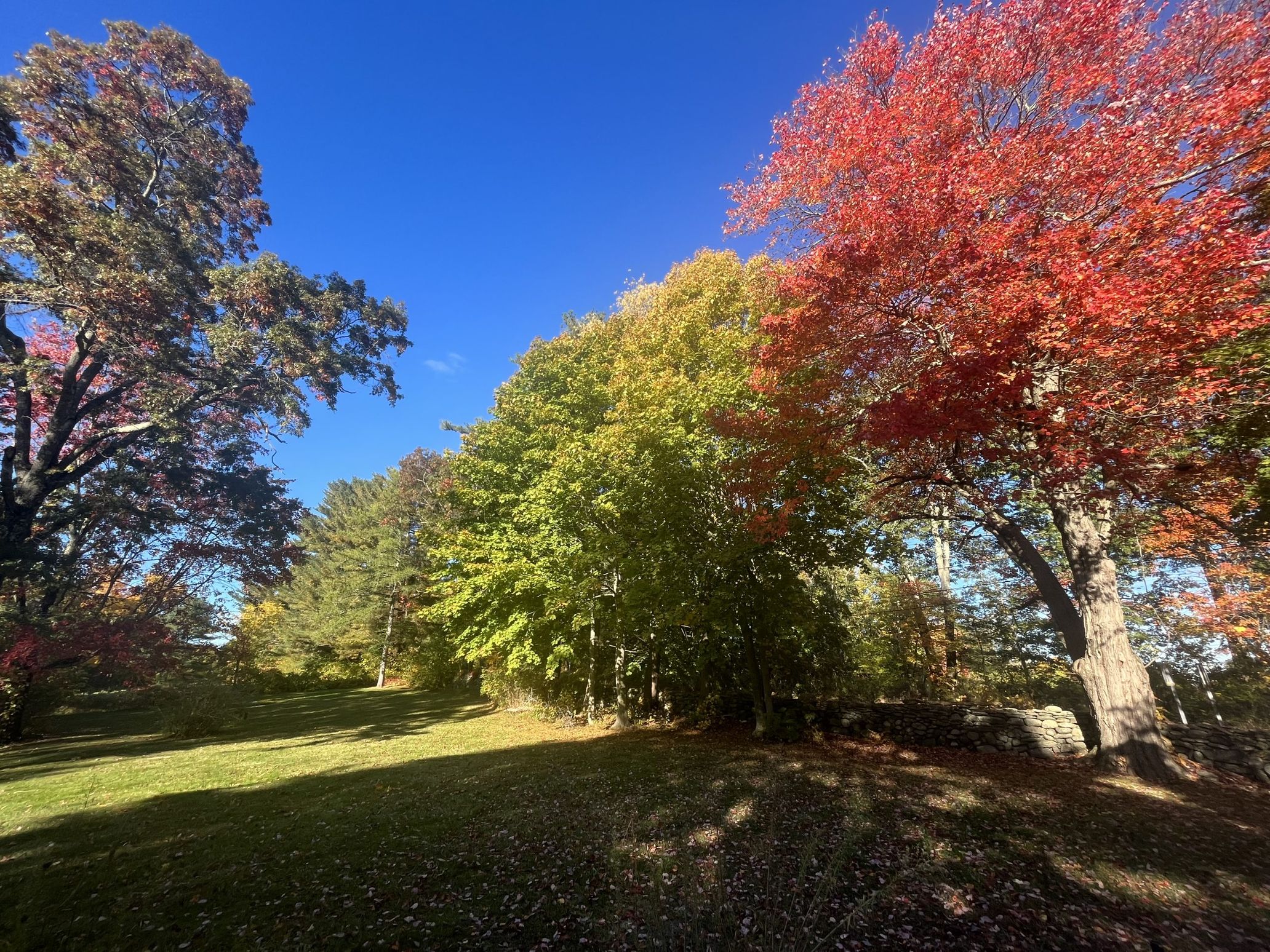 Moving during winter was more challenging than expected, but I got it done thanks to Nathan and Brian's hard work. The two fell asleep because they were exhausted, but I began unpacking at midnight to at least clean the kitchen because Jim was planning on visiting the following day. Then, something suddenly flew over my head: a bat! The room was boiling because I didn't know how to use the heater, so I kept the windows with no screens open. The bat probably flew in by accident. I woke Brian up, and we somehow shooed it away with a broomstick. I was shocked, however, after discovering that some bats carry rabies.
A year has passed since we moved into our home, but my feelings haven't changed. I get to experience the beauty of nature through the intricate colors of each season—yellow, blue, purple, pink, red, green, and so on. The sunsets in winter are so gorgeous that they made me discover the existence of the wonderful time of just gazing at the sunset. I feel grateful to live among nature's epic rhythms: birds chirping, strong winds from over the hills, the sound of the many wind chimes around our home. The house does require some maintenance, though, since it's old. Jim is thankful we've taken that role on.
Our house is in a farming region where you can't get your food delivered, but there are excellent supermarkets and bakeries—possibly better than those in New York—15 minutes away by car. Let me tell you all about it next time.
Translation Lena Grace Suda
Edit Nana Takeuchi