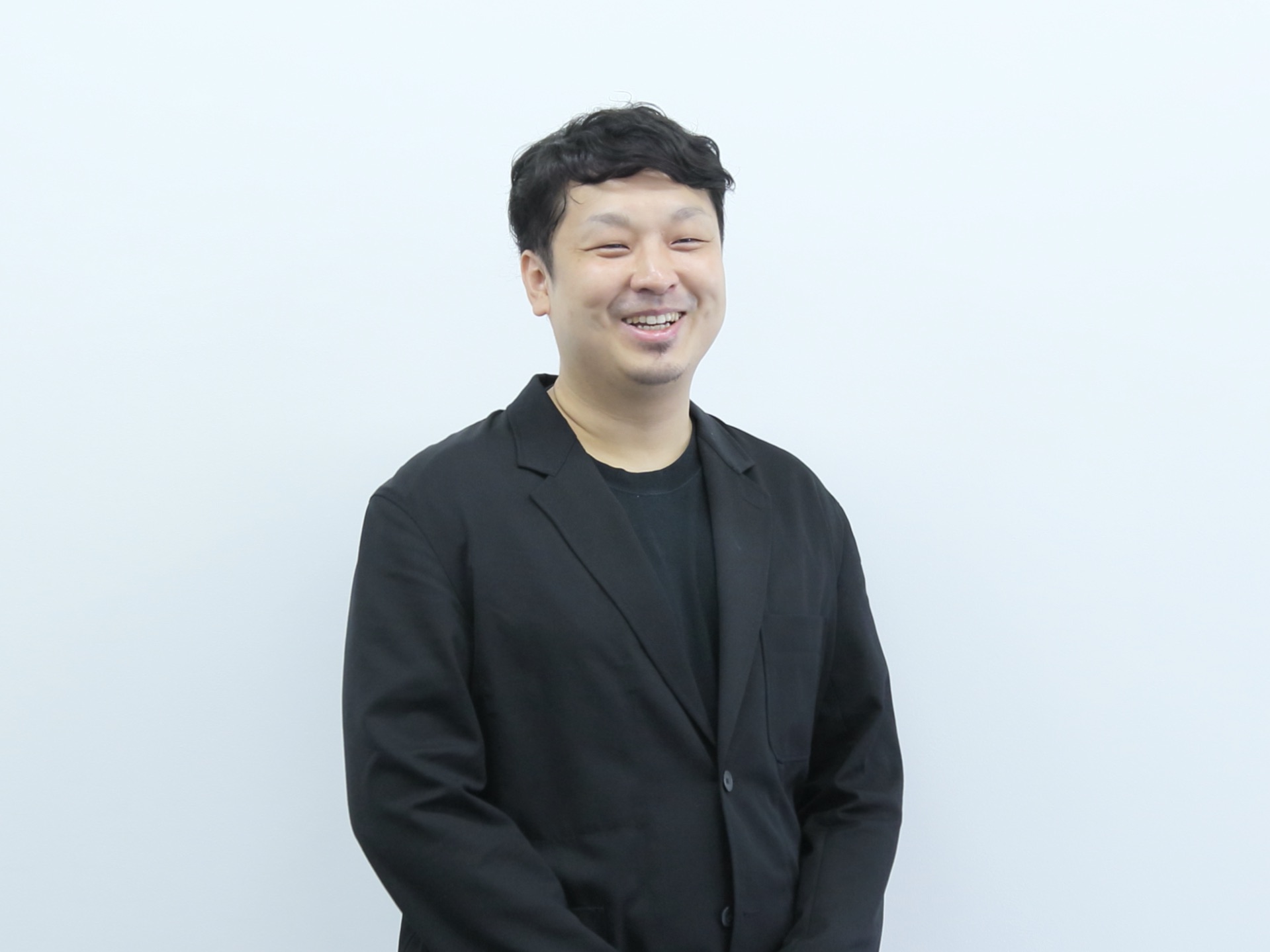 Taihei Shii
Startbahn, Inc., CEO
Art Beat, Inc., CEO
University of Tokyo's Institute of Industrial Science, visiting researcher
Taihei Shii is a contemporary artist and entrepreneur. After graduating from Tama Art University in 2001, Taihei started creating works of art about the Internet Age. Taihei then went on to formulate the original idea and filed patents for an artist royalty fee management system in Japan and US in 2006. In 2014, while still a graduate student at the University of Tokyo, he founded Startbahn, a company that provides blockchain infrastructure to ensure the reliability of artworks and support the inheritance of their value. The core of Startbahn is "Startrail," a novel smart contract for protecting works that received a grant from the Ethereum Foundation in recognition of its benefit to the public good. More recently, he has been a lecturer at Tokyo University of the Arts, and a member of the Ministry of Economy, Trade and Industry's Study Group on Art and Economic Society. In addition to leading Startbahn, he also serves as a director of Eastern Culture Foundation, and a director at the Open Art Consortium. As an artist, Taihei has been exhibiting his works for solo shows and group shows, and while simultaneously organizing Fujisanten (2017-2020), SIZELESS TWIN (2022), Moon Art Night Shimokitazawa (2022). In the summer of 2022, Taihei published his first book, entitled New Form of Art: What does NFT Art Change?, with Japanese publisher Heibonsha.
https://taihei.org
https://startbahn.io
Twitter:@taihei
How will the form of art change with the advent of NFTs? A pocket-sized paperback edition, 新しいアートのかたち: NFTアートは何を変えるか ("New Forms of Art: What Will NFT Art Change?"), was published last September to answer such questions. The author is Taihei Shii, a contemporary artist and representative of Startbahn, Inc. and Art Beat, Inc.As an artist, he has been working on the theme of "art in the age of the Internet." This interview explores his thoughts on how the art world will be changed by NFTs and AI. We spoke with him on a range of topics including his interest in "value inversion," which is at the core of his philosophy. Discover how he thinks the art world will change with NFTs and AI.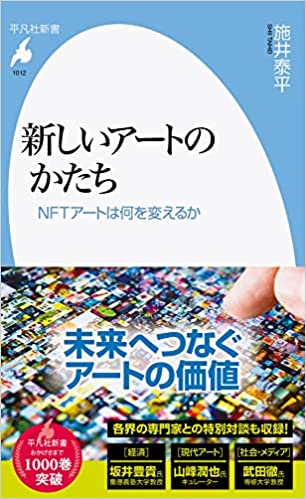 ■新しいアートのかたち: NFTアートは何を変えるか
("New Forms of Art: What Will NFT Art Change?")
Author:Taihei Shii
Format and number of pages: Pocket-sized paperback edition, 272 pages
Publisher: Heibonsha
https://www.heibonsha.co.jp/book/b609801.html
The Interest in "value inversion"
-In the conversation with Junya Yamamine included in your book "新しいアートのかたち(New Forms of Art)," one of the things that struck me was that you mentioned your interest in "value inversion." I feel that the value of NFT art, in general, discussed in this book is determined based on different criteria and at a different pace than ones for art in the traditional sense. Did you have any personal experiences that triggered your interest in such "value inversion"?
Taihei Shii: I don't have a specific experience that I still remember, but it may have been influenced by the culture gap I felt when I was travelling back and forth between the U.S. and Japan during my childhood. For example, when I returned to Japan, jokes I was familiar with in the U.S. didn't make any sense to people in Japan. Through such experiences, I felt that while communities have the power to foster values unique to a place, they also have the power to exclude. So, it's not that I am curious about any kind of value inversion, but rather I am interested in a kind of inversion that reminds us of the dangers of the overdevelopment of language within a particular community.
–The Internet can be seen as a kind of free place where place-specific boundaries no longer exist. Can you share some of your thoughts on that?
Shii: I think the Internet also exists as a kind of community that everyone can share, just like a country. In a way, it's also a community in which people share contemporaneousness. Especially in Japan, it's compatible with artists who use Japanese cultures, such as anime and manga, as material for their expressions. Of course, I respect their practices, but on the other hand, I feel somewhat uncomfortable and have a critical feeling about the idea of belonging to a single community and expressing something artistically within that context, which I think is something to do with my childhood experiences.
–Please tell us about how you started working on a theme, the Internet age, after graduating from university in 2001.
Shii: While in school, I thought that I would definitely work as an artist after graduation. However, when I graduated, I began to seriously wonder how I was going to live for the next 50 years without any connection to a gallery or a path that someone else had set for me. At that time, I turned my attention toward the fact that artists who had left a lasting mark on history had produced works of art that symbolize the technology and changes of the times, which is why I chose the Internet, a technology that was changing society in a significant way at the time, as my primary theme. Even now, I am more interested in the potential of the Internet to bring about changes in the lives and values of humanity as a whole than in the culture and phenomena that occur on the Internet.
–Then, in 2006, you created a system that allows artists to profit from the secondary distribution of their works and you obtained its patent in Japan and the U.S . What was your intention behind your focus on creating infrastructure rather than creating works on the theme of the Internet and presenting them in the form of an exhibition?
Shii: After graduation, I held an exhibition in a real space in conjunction with the "New Haiku Project," a pre-opening event at the Mori Art Museum held on the Internet, but the number of visitors to the project site set up at the venue was limited. So I reconsidered my approach for the exhibition in real space because I thought that if I am an artist who is changing the times, there should be more people coming to see my work. Simultaneously, I began to think about how art should be distributed in the Internet age. Then I came to think I should also work on creating an infrastructure that would allow us to add value to new trends and affect the foundation for all artists while presenting exhibitions that evoke the Internet age. As part of this process, I invented a system in which artists receive a return when their works are distributed in the secondary market .
–I feel that back in 2006, the boundary between the real world and the Internet was more firm. What was the reaction of the people around you to your activities at that time?
Shii: YouTube came out in 2003, Tumblr in 2006, and Twitter followed mixi as a social networking service, so pretty much everyone had a general understanding of the Internet. It was as if more and more people began to be confident about the future growth of the Internet itself. But the most challenging part was not so much understanding the Internet, but understanding art itself. Generally speaking, 99% of people think of art as paintings and sculptures, so people don't understand how art will change with the spread of the Internet. And people who are familiar with art usually are not interested in technology.
For example, simply being able to see a painting on the Internet does not mean that art has changed in value in the Internet age. Even before the Internet, only a few people could properly say why manga, anime, or illustrations, no matter how popular, were not collected in museums, so I felt it was difficult to imagine how this landscape could change.
–The idea of giving the profits to artists itself is in some ways similar to the system of NFTs. Did you anticipate the advent of NFTs?
Shii: No, I did not at all. I may have sensed the possibility of some kind of technological development at the time when I created the profit-returning system I mentioned earlier, but I did not anticipate the birth of a mechanism that would spread so widely as a global culture. After all, my interest is only in art. So, from the perspective of a contemporary artist, I am always thinking of ways to combine art with a system that has growth potential.
— The idea of combining something with technology could be applied as a business not only to art but also to various other genres. But where does your passion for art come from?
Shii: Well, I'm not even sure where my fundamental passion comes from. But in a sense, a kind of Chūnibyō spirit in my mind made me have a strong desire to leave my mark on history (laughs). I might have the idea that even if my work is not appreciated in this society, it is enough to create a system that will keep it alive.
— Are there any forerunners who have influenced what you are doing now?
Shii: It was Leonardo da Vinci who inspired me to become an artist. I am always a little embarrassed to say this(laughs). When I was in middle school, I had a class held in the library to explore my future career path, and since I had always wanted to study science, I often looked at biographies of the likes of Einstein and other geniuses in the field of science and mathematics. Among them, only Leonardo da Vinci seemed to be flexible in his approach to various studies and activities. So I was attracted to him as an artist who could include various elements, rather than to geniuses who specialized in a single discipline. Moreover, in his case, as a symbolic figure of his time, he encompassed pretty much everything, and I felt his desire to take control of the world, which could be described as somewhat holistic. Rather than pursuing something for which there is only one answer, I felt some kind of Chūnibyō spirit in him in the sense that he wanted to confront the times and create his world by combining various means and activities .
— Chūnibyō spirit! (laugh) How do you maintain the balance between the perspectives of "contemporary artist" and "entrepreneur"?
Shii: Originally, there may not be much of a boundary between the two for me. I am the type of person who wants to control everything from the spatial organization of the exhibition to the installation of the artwork, and even the planning of visitor flow lines in the gallery. The environment is very important when viewing a work of art. If you watch a movie before you see a work of art, it may affect the way you see the work. If we look at history, for example, Sen no Rikyu and Picasso not only created works of art but also created a system and surrounding environment in which the works could be distributed and evaluated. I believe that when one creates a work of art to present new questions for a new era, it will not go smoothly if it is created within the system of the older generation.
On recent art trends
–How did you see the recent art trends centered around NFTs in recent years?
Shii: To begin with, I think there are two kinds of NFT art. One is "NFT art," around which creatives form and develop community, and the other is "art world's utilization of NFT," in which the existing art industry treats NFTs as a new medium. The former is attracting attention now as the most prominent type of "NFT." Inspired by the former, the latter is evolving the way works of art exist in the existing art industry.
However, in reality, what both communities are doing seems to be similar. For example, established commercial art galleries have traditionally invited only those who have purchased artworks to parties, and have formed a community of collectors to enhance the value of the works they dealt with. So I think community building and offering benefits through NFT are a visualization on the internet of that black box that already existed in the art world.
–Going back to what you mentioned at the beginning, do you think we will be able to find a middle ground between Japan and the global community in the future?
Shii: Again, the answer would be yes and no. Generally speaking, the Japanese are not keen on leading the Asian market, and even if we wanted to, it would no longer be possible because of our weakened economy. On the other hand, as I mentioned earlier, Japanese society is dependent on the value given to it by foreign powers, and because of this, there is a part of me that feels a sense of danger that we are not properly valuing our own products. For example, the overwhelming excitement at events such as Comiket and Wonder Festival is because we are proud of what we have created, regardless of what the outside world may think. This naturally attracts people who want what is popular in Japan . Nevertheless, I personally think NFTs are so complex that it cannot be applied to other things simply.
–What do you mean by the term complexity?
Shii: As I mentioned earlier, NFTs on the Internet is, in a sense, a culture taking place in a single community.For Japan, it can only be seen as the birth of a new dynamic market amidst the fragmentation of the existing art market. In this context, for example, the NFT project "Azuki," which is currently gaining momentum, is now very popular worldwide as a Japan-inspired project from overseas. Looking at its popularity, it seems we are losing a precious opportunity because Japanese culture is compatible with the characteristics of NFTs, which is to generate many different types of characters from the bottom-up. So I feel respect for the "Shinsei Galverse" team that is taking action in such a situation.
–Your answer reminds me of the action taken in the field of NFT Art in response to Richard Prince's "New Portraits" series mentioned at the beginning of the book because it's also a bottom-up spirit, isn't it?
Shii: Yes, "Buying Myself Back: A Model of Redistribution" was a work by a model who was upset that her portrait was used in Richard Prince's "New Portraits" series without her permission, which was sold as NFT art for $170,500 at Christie's in May 2022. Regardless of the class or community that has been in the art market, NFTs originally have the potential to subvert these traditional value systems.
The potential of NFTs for the future
–What do you think about the significance of collections, which are now being reconsidered in the midst of the art bubble?
Shii: That's a difficult question. Because in most cases, market valuation is determined not only by the content of the work but also by the information surrounding the work. For example, let's say you bought a painting that was just stored in a barn for 100,000 yen, thinking it was just an old painting. But if it turns out to be a work by D a Vinci, the price would jump to hundreds of millions of yen, wouldn't it? Considering the reality of such value evaluation, people probably rely more on information, including information about the artist, than on their tastes and instincts. On the other hand, the power of the work itself, which is not bound by such information, is also important; in the NFT field, many people have already built collections by buying works that no one paid attention to, so mere information may not be enough to create lasting value. I think that now is the time to test our discernment in the true sense of the word since there is no authority in the world of NFTs that can make a significant influence on the evaluation system.
–Even before the arrival of NFTs, there was a trend to evaluate artists' practices from a short-term perspective due to the accelerating speed of the social network service. What are your thoughts on that from an artist's standpoint?
Shii: That's not confined to matters of NFTs. Realistically, it is difficult to evaluate artists or artworks, not from the perspective of the short-term market. For example, Yayoi Kusama finally began to be highly-regarded as an artist in the market when she was over 70 years old, but until then, the prices of her works were not as high as they are today. And except for a few connoisseurs, no one would have predicted this price hike. Therefore, I think the only thing I can do now is to take a long-term view and convey the message through my practice that even if a work does not sell well now, we should not give up on it and keep on creating works that have value lasting for 30 years. However, I do not intend to impose this idea on people in the midst of the dizzying changes. So it would be enough if there are people who look back and think I was right when they become successful (laughs).
— In recent years, there have been discussions about the distinction between NFTs and physical works and the points of fusion between the two. What do you think about their future relationship?
Shii: Ultimately, I think that 20 years from now, the boundary between digital and physical will disappear, and technology will have evolved to the point where it will be difficult to distinguish whether the work itself exists in reality or the digital world. At such a time, there will be a discussion on how we should deal with a kind of "aura" that resides in physical works created by human hands, and I believe that a technology that confirms "uniqueness" will help resolve this issue.
For example, when we look at past text messages exchanged with a deceased friend, what is important is that they are not copies of the original message, nor are they messages exchanged with another friend, but are original messages exchanged only between that person and me. Likewise, what is important in NFTs is that it is connected to uniqueness, so whether it is digital or physical doesn't really matter. Rather, the fact that authenticity cannot be determined without seeing the physical object directly may act as a negative factor and accelerate the shift toward the digitalization of works. I believe that such a shift can already be seen in various situations.
–In this context, people are starting to talk about AI works as a contrast to the uniqueness created by human hands. How do you think the relationship between AI and art will evolve?
Shii: In 2016, there was a news story about a work of art created by AI based on the machine learning of works of a painter from 17th-century Rembrandt, which gave rise to copyright issues and discussions about whether programmers are artists. In the end, among the many opinions expressed, I got the impression that many people feel that the first work is now seen as a work of art because of its historical importance, but that subsequent works with similar concepts cannot be considered art on their own. I think that the discussion of works of art using AI simply goes back to what has traditionally been discussed in the context of art history because although current AI can improve the accuracy of its visual depiction, a mere accurate depiction is not necessarily a work of art in the first place.
However, if I were to look at the potential of AI now, I would say that it has more potential in purchasing artworks than in creating them. For example, there are millions of NFT artworks in the world today, and instead of looking at them one by one yourself, you can use an AI that has learned your aesthetic taste to look at all of them even while you sleep. Currently, the relationship between humans and AI tends to be viewed negatively, but I think we should change the way we see it and continue to focus on what AI can make more valuable in the future.
–Lastly, how do you think NFTs will expand its possibilities in the future?
Shii: What I expect from the rise of the art bubble, which is partly related to the emergence of NFTs, is that we will be able to add value to our own works and disseminate information from within Japan on our own, based on a global perspective. Until now, recognition by overseas authorities has been the most important factor in gaining a reputation in Japan, but with this art bubble, the unique Japanese market created by bearers of street culture and some domestic galleries is also beginning to flourish. Some art professionals are concerned about the formation of this peculiar biotope, but in the past, there have been systems or mechanisms, such as art dealer associations and Japanese-style painting communities, to foster artists and the value of their works within Japan, although in the end they failed to reach the global market.I personally view the movement to evaluate and promote art in our own country to the world in a positive light and hope that it will involve those who can formulate their value and reach the point where they can be promoted to the world.
For example, if young artists use NFT technology to release their works to the public, they can prove their relationship with collectors who have supported them over the long term, and when their work gains value, both parties will receive benefits and enjoy a virtuous circle. If this system works well, it will be easier to create a trend of taking the initiative in supporting the next generation of artists. It will also give significance to the artist's practice over the long term, and if the absolute number of collectors and artists increases, I think the market will continue to scale in a positive way.
Translation Shinichiro Sato