Simone de Kunovich's sound ranges from dreamy tropical house to unconventional left field and cannot be completely described in a few words. Sampling birdsong deep in the humid rainforest, Simone creates beautiful yet mysterious sounds using analog synths and drum machines.
His sound shows respect for vintage cinema and the pioneers of electronic music while drawing from politics, philosophy, and history. But is Simone's worldview the antithesis of contemporary culture, where new artifacts are born and disappear one after another?
Simone's talent was recognized early on by mule musiq, one of Japan's leading labels, which released the second and third editions of the famous and sensational series "Mondo Nuovo." We interviewed Simone, who will return to Japan for the second year in a row, and Toshiya Kawasaki, the owner of "mule musiq," which will celebrate its 20th anniversary next year, at a party at Mitsuki in Shibuya on May 13.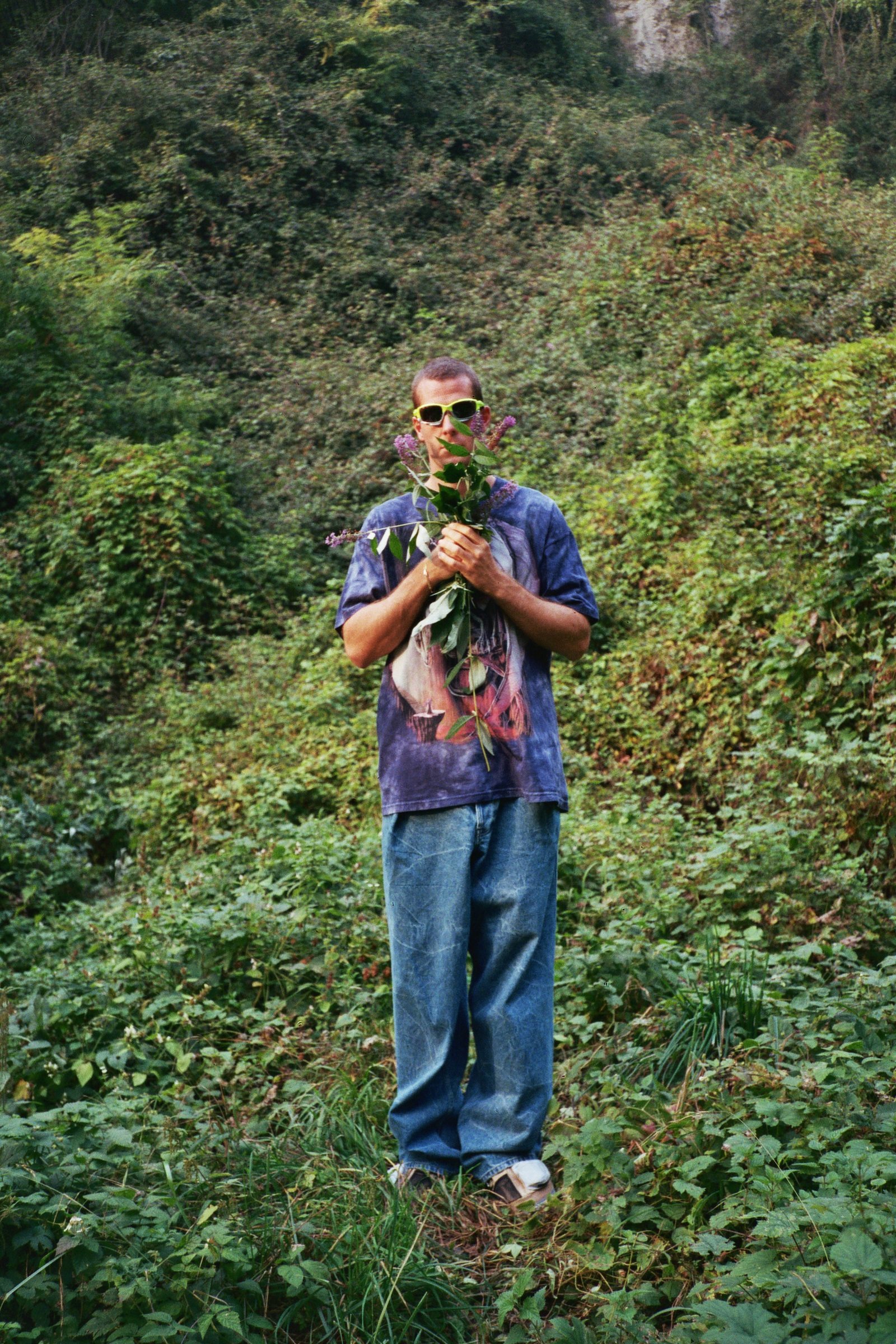 Simone de Kunovich
Simone de Kunovich is a Venice-based music producer whose debut release on the Australian label "Superconscious" in 2019 has attracted significant attention. Last year Simone released the second and third installments of his signature series, Mondo Nuovo.
"I want to be a taste master," Simone de Kunovich talks about his sound world in his own words.
— As for Addio Mondo Nuovo, the third and final chapter of the Mondo Nuovo series released last November, I felt a more experimental and exotic worldview than ever from its tropical sounds topped with impressive birdsongs. Was there anything in particular that you focused on?
Simone de Kunovich (Simone): I used the same instruments and techniques to make the Mondo Nuovo trilogy cohesive as a series. Half of all tracks of the final chapter, Addio Mondo Nuovo, are made up of diverse music, including soundtracks and soundscapes. For example, "Path To Eternity (On The River of Nameless God)" is inspired by the imaginary story about the final journey of an explorer lost in the Amazon River, adrift on a ragged raft, sick with dehydration and poisoned fruit, reminiscing about old times and experiencing visions of the afterlife in the last moments of his life.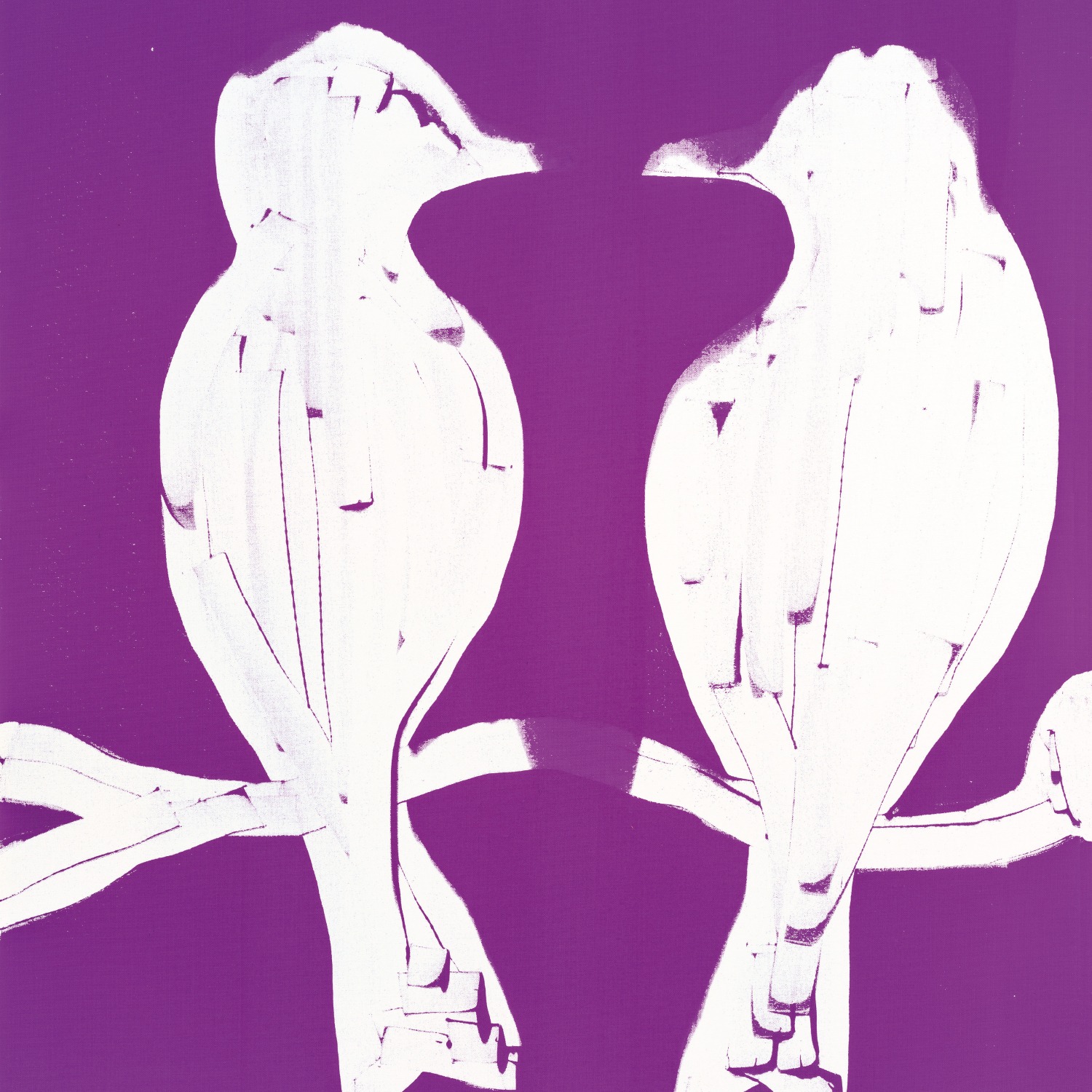 — Why are you drawn to old music and films, such as works by pioneers in the early Italian electronic music scene like Piero Umiliani and the 1980s horror film Cannibal Holocaust?
Simone: The creativity brought by the synthesizers that emerged in the 1970s and 1980s is incredibly unique. Pioneers like Piero Umiliani, who adopted this technology before anyone else, radiated an experimental quality that transcended genres. Music in those days was not just part of the arts but part of a dialogue with politics and philosophy. Records and films triggered social debates, and art had explosive and dangerous powers that would create discord and become tainted by ideology.
Experimental music became a niche subgenre, and films like Cannibal Holocaust and Last Tango in Paris were in danger of being overlooked or ignored by the public. As for Huxley's Brave New World, Neil Postman said, "What Orwell feared were those who would ban the book. Huxley feared there would be no reason to ban them and no one would want to read books anymore."
–You have been inspired by such films and incorporated elements of them into your music. How did you develop your style of combining electronic music and film?
Simone: When I was a child, I went to a rental store called Blockbuster near my house for the first time and was fascinated by the movie posters there. I became obsessed with the fantasy world evoked by those posters and frequently visited to devour the archive films. My driving force is an insatiable thirst for knowledge, and I'm trying to connect the dots and establish new connections between previously unexplored points.
— Following your last album, Mondo Nuovo, this album is also released on "mule musiq," right?
Simone: Yeah, Toshiya has supported my music since we first met, and it's a real honor to work with him. While "mule music" invests in new talents, it also has a lot of timeless archival works and works on reissues of Japanese synthpop and ambient from the 1980s, which is excellent. I'm one of the fans.
–You toured Asia last November and will revisit Japan this May. What do you think about the Japanese music scene?
Simone: In the United States and Europe, hardcore live music is quite popular with a functional and intense approach. However, Japan tends to favor a more contemplative and introspective practice. My impression is that Europeans dance with their bodies, while Asians seem to be dancing within themselves. Furthermore, while electronic music is commonplace in Europe, where the act of going to clubs is a part of life, the club scene itself is a niche in Asia, where karaoke and other forms of entertainment are more common for many young people. Therefore, I realized that the key people from the golden age of clubbing still support the Japanese club scene, which I don't think is necessarily bad.
–I also feel a sense of originality in your style. Do you have a favorite fashion style or particular taste?
Simone: Fashion plays a role that embodies both the image we have of ourselves and the idea of ourselves we want to present to others. Designers today are quite conscious of this point, and often the product quality does not match the quality of the look, which is just like a beautiful box with nothing inside.
I like designers with solid ties to the counterculture, such as Raf Simons and Demna Gvasalia of "Balenciaga," and I choose to wear items that can convey my worldview. I'm sure I will eventually retire as a DJ, but ideally, I would like to be a consultant to fashion brands for their sound identity. Many major fashion brands seem to be understating this, but I believe it will soon become a necessity in the fashion industry. Ultimately, I want to be a tastemaker in any field.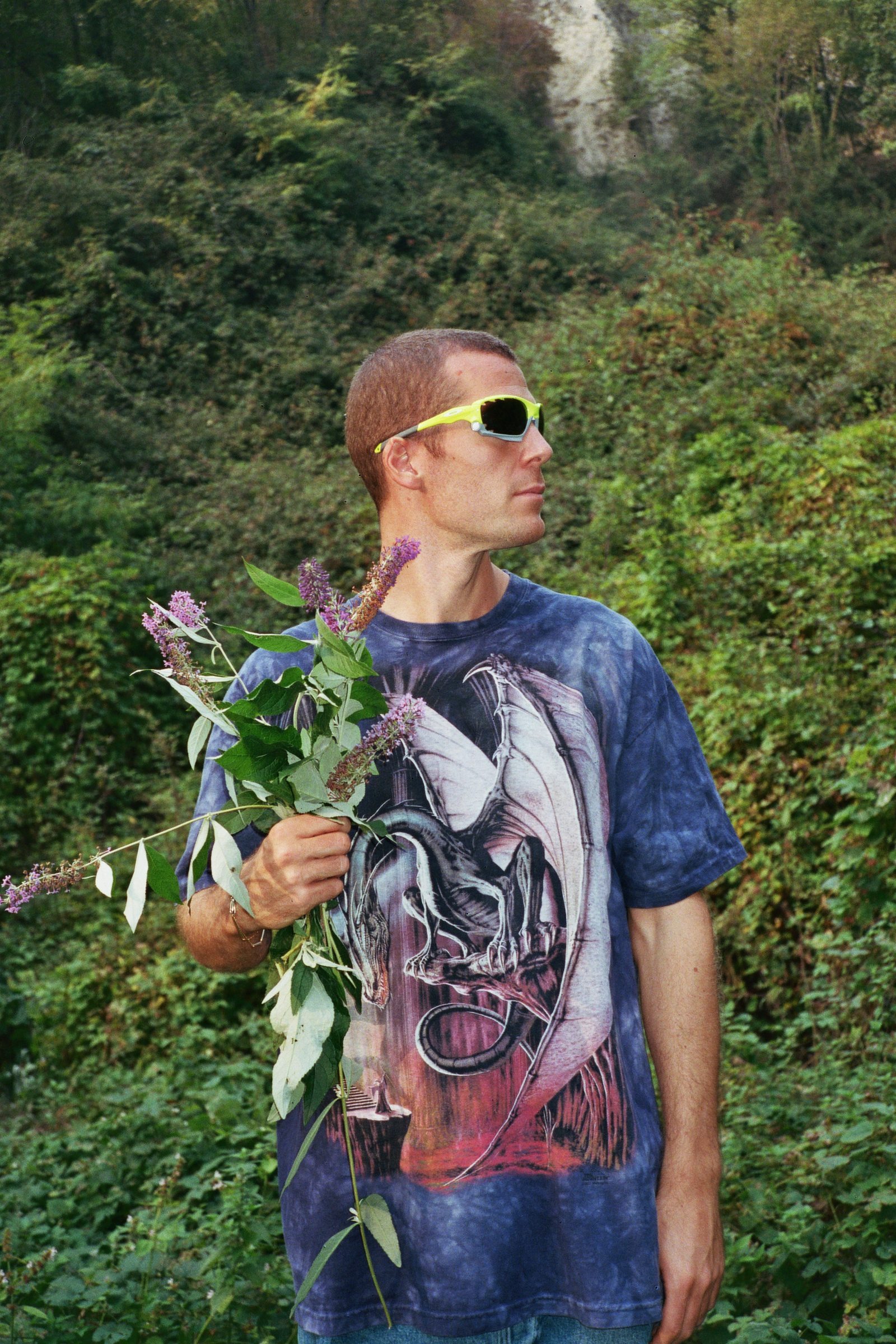 — Tell us about the projects you are currently working on and plans for the future.
Simone: I plan to release two EPs by the summer. I will release an EP with a remix of "Fantastic Man," a collaboration piece with my friend Pascal Moscheni, on the Polifonic Festival label in Italy, and another on Public Possession in Munich. The taste of these will be completely different from that of the Mondo Nuovo series, so I believe that these will possibly disappoint previous listeners and make another listener happy.
I cannot stand still for long periods of time. Since the euphoric and schizophrenic resurgence of dance music we experienced after the pandemic, I have felt the need to engage with different sounds and textures. The new work is free from the restrictions I imposed on myself to accomplish the Mondo Nuovo series and has a more ecstatic, energy-driven, dance floor-oriented sound. This work well reflects my current musical orientation.
Toshiya Kawasaki, the leader of the Tokyo-based label "mule music" who has witnessed the world scene, talks about Japan today.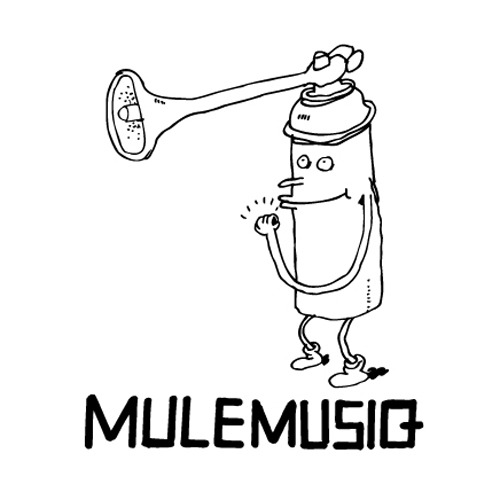 –You have released many albums by artists mainly from Europe who are active worldwide, but Simone is unique among them, and his sound and worldview are pretty original. What attracted you to Simone?
Toshiya Kawasaki (Kawasaki): His sound was exquisite in that it has a strong left-field feel, yet also has the party atmosphere of a club track. There are not many artists who have this sense of balance. He also has a great personality. He is definitely a very promising artist.
— Could you share your favorite tune in his latest work Addio Mondo Nuovo? Please also tell us why.
Kawasaki:I personally like "Path to Eternity." Its indescribable eeriness gets me hooked every time I listen to it.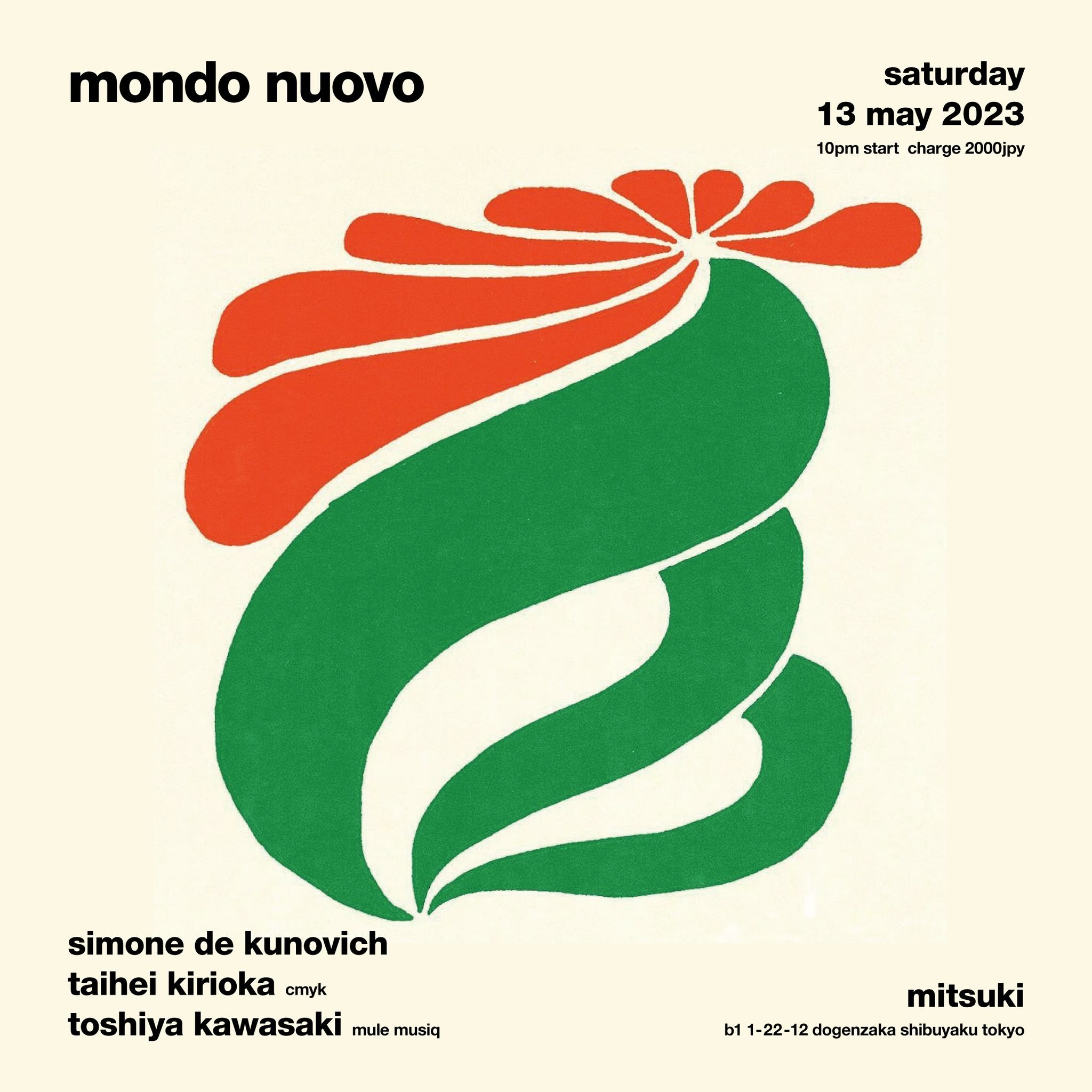 –You have been at the forefront of the scene for many years, running a label and playing worldwide, but how did the Covid-19 Pandemic affect your orientation and how you think?
Kawasaki:The pandemic hardly affected my musical orientation, but the cost of pressing records has risen abnormally in the past few years. And that has made it very difficult to release house and techno 12 inches. On the other hand, home-listening pieces and reissue LPs are in high demand, so I would like to shift my focus to more digital releases regarding dance tracks and dedicate physical releases to more universal types of pieces.
–In Europe, many clubs have closed and are facing difficult operating conditions, but now they seem to be back to their former glory, and new venues are opening up. In Japan, many of the leading clubs have closed their doors, but on the other hand, small clubs, live houses, festivals, and young artists in their early twenties seem to be gaining momentum. What do you think about that?
Kawasaki:Smaller clubs are so good in Tokyo. The audience is young and lively. On the other hand, I am sure that clubs with large capacity are having a hard time. Currently, international flights are costly, and DJs' fees are getting higher and higher, making it difficult to make a show viable. Nevertheless, festivals are still thriving because the audience is willing to pay a lot of money for the special feeling that festivals have.
–What are your future plans for "mule musiq" and projects?
Kawasaki: I hope to continue releasing music that I think is good, just as I have in the past, but I would like to hook up with younger and newer artists. Next year will mark the 20th anniversary of the label's establishment.